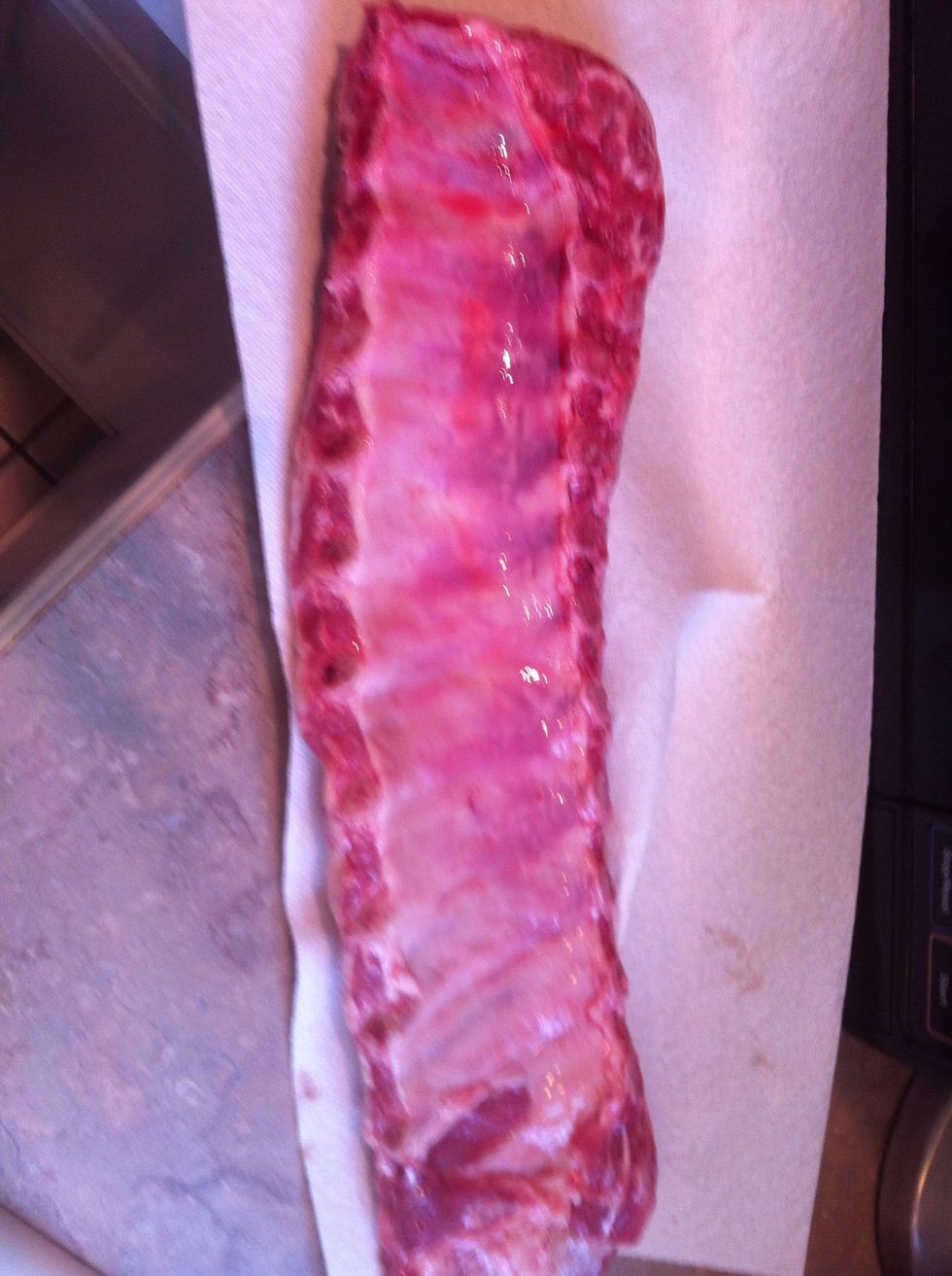 One rack remove membrane.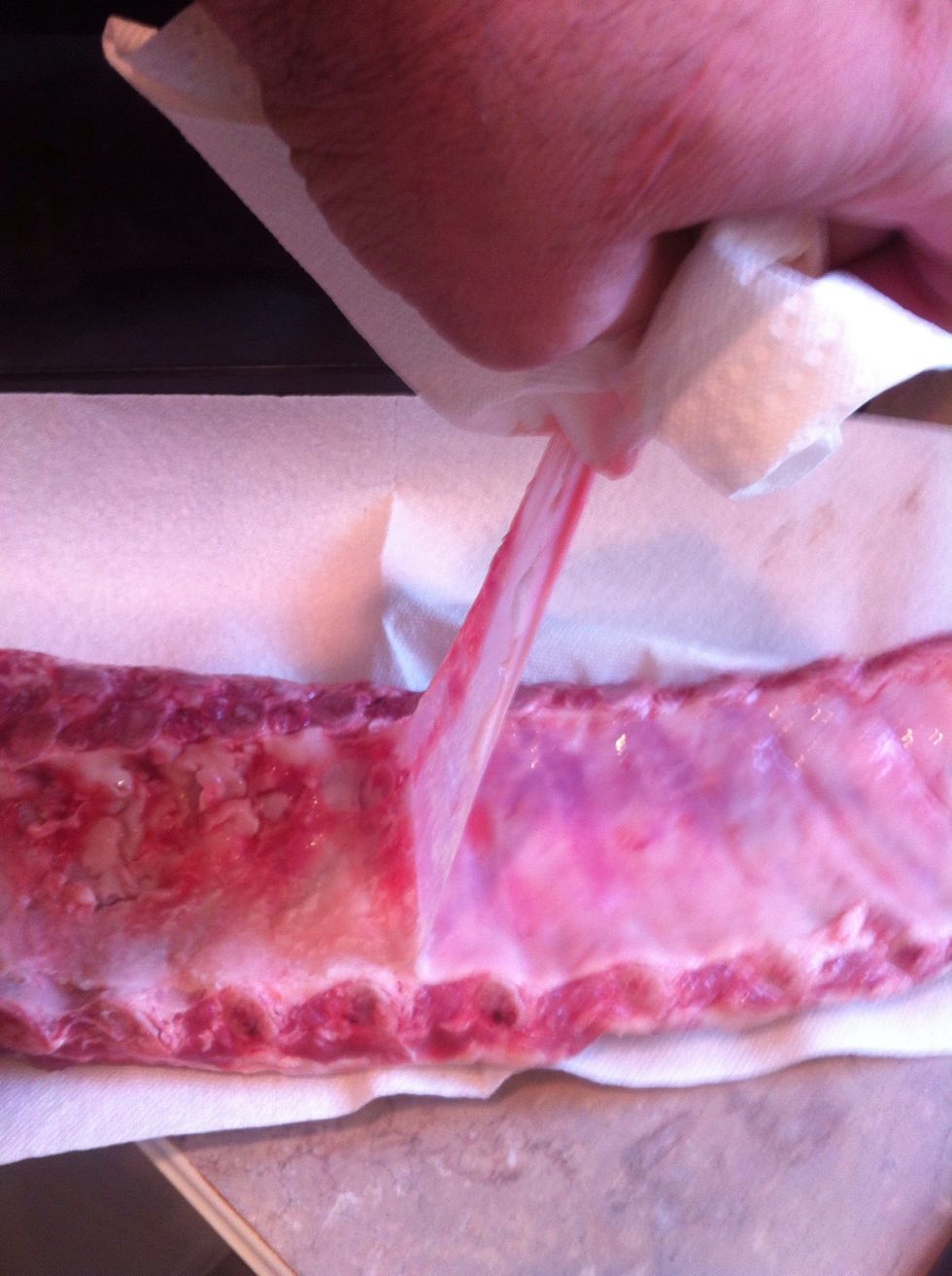 Use small knife or fork to get it started then take paper towel to remove.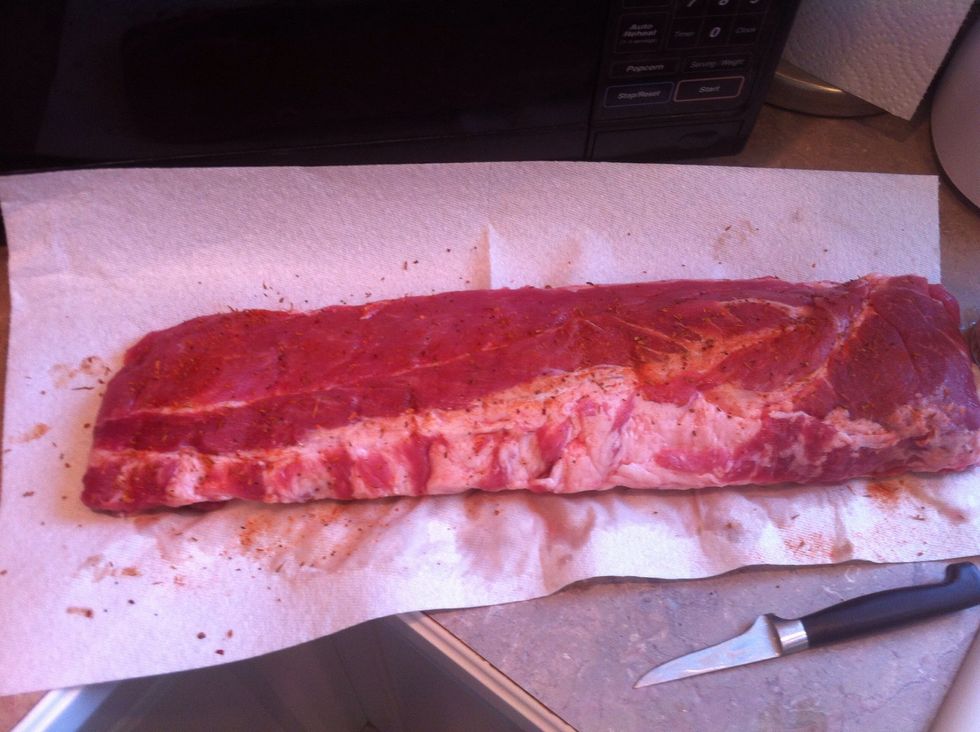 Cover with rub then slather with yellow mustard. (opens the pores of the meat and helps form a nice bark... No mustard taste don't be scared)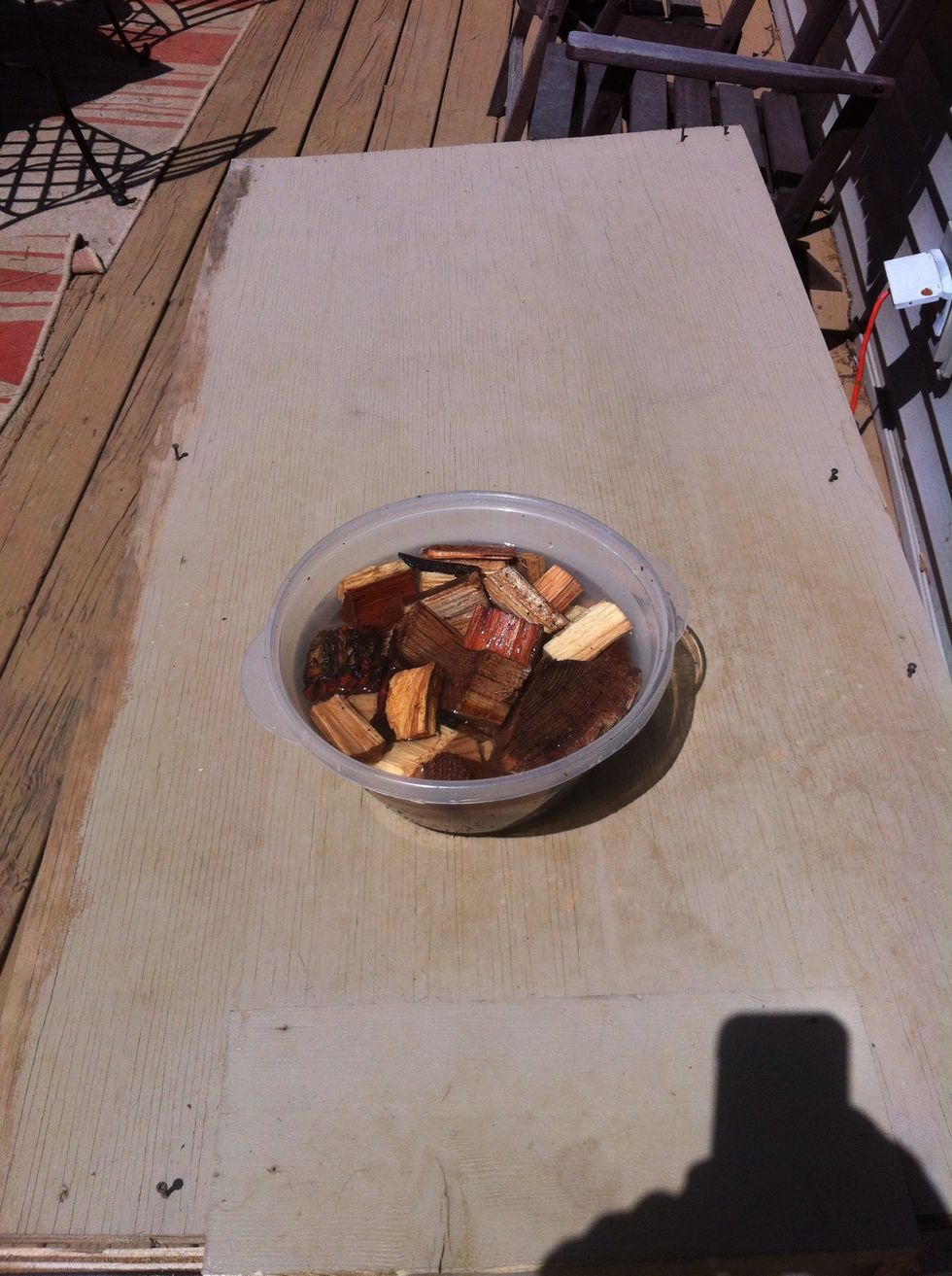 Soak your chips and chunks minimum 2 hrs.
Get your smoker ready 225f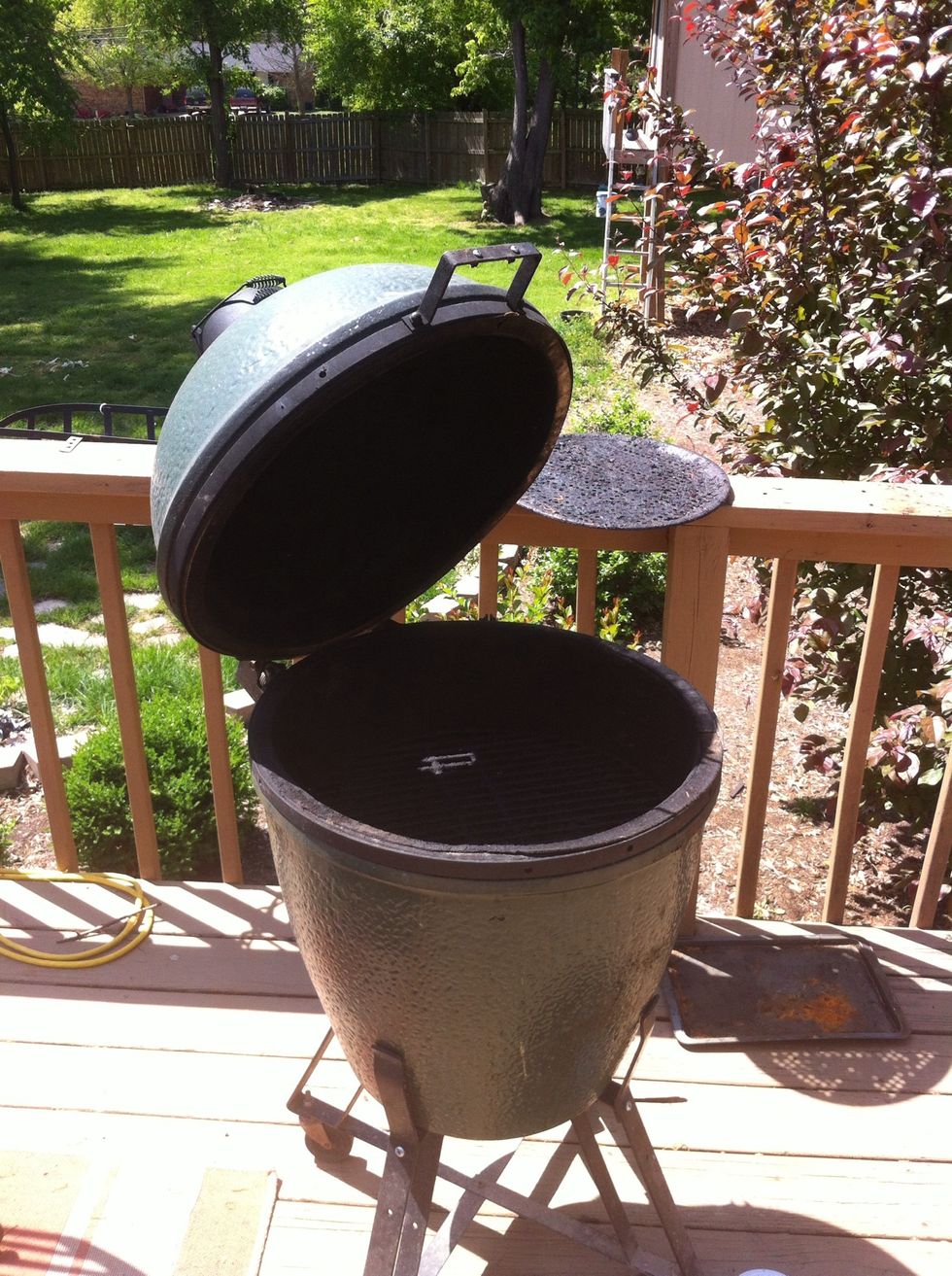 Big green egg rocks low and slow 225f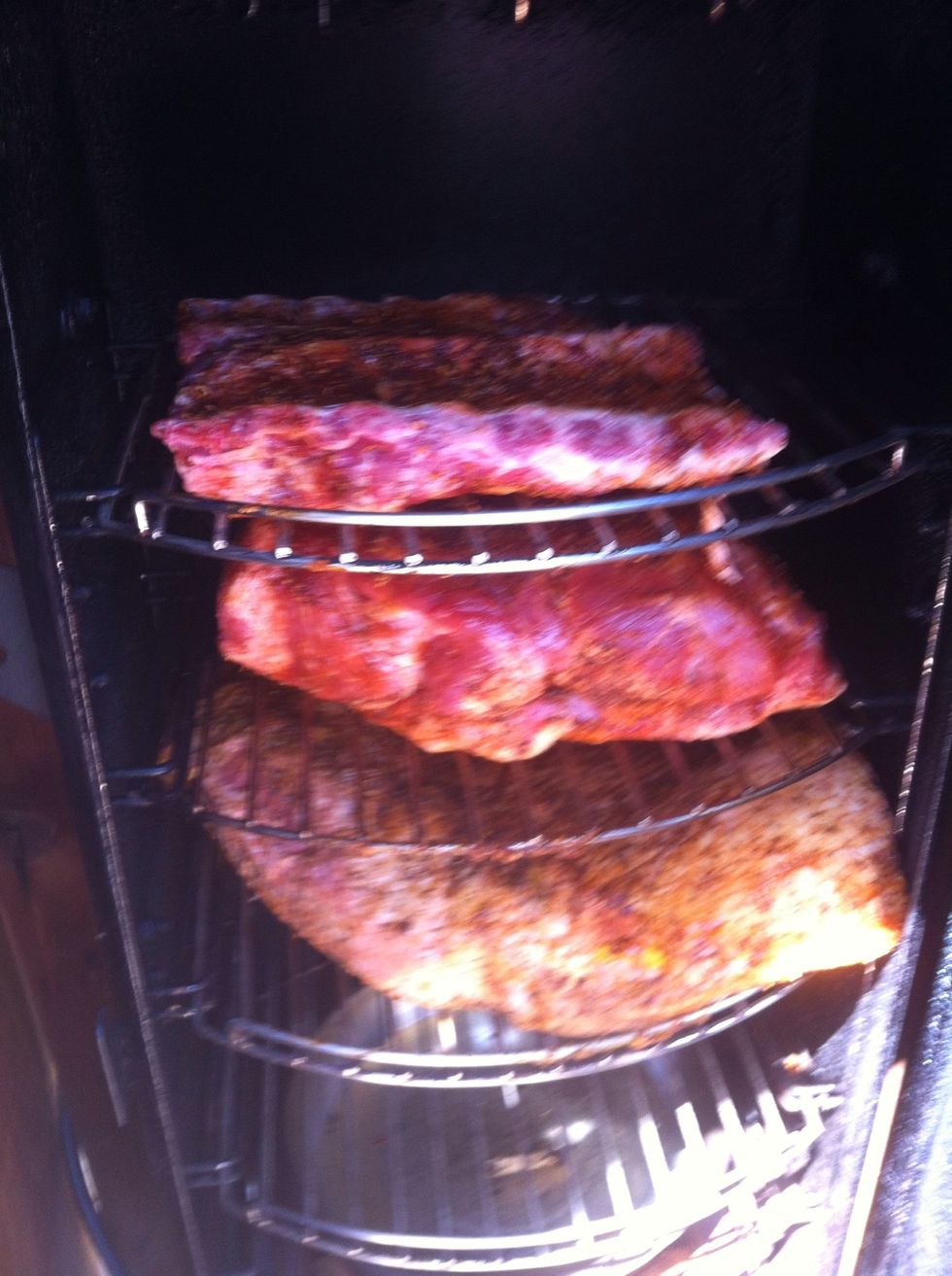 Load in the smoker with a butt and a brisket. Don't open for two hours then start to baste with a cup of apple juice, tbs hot sauce, and a tbs rub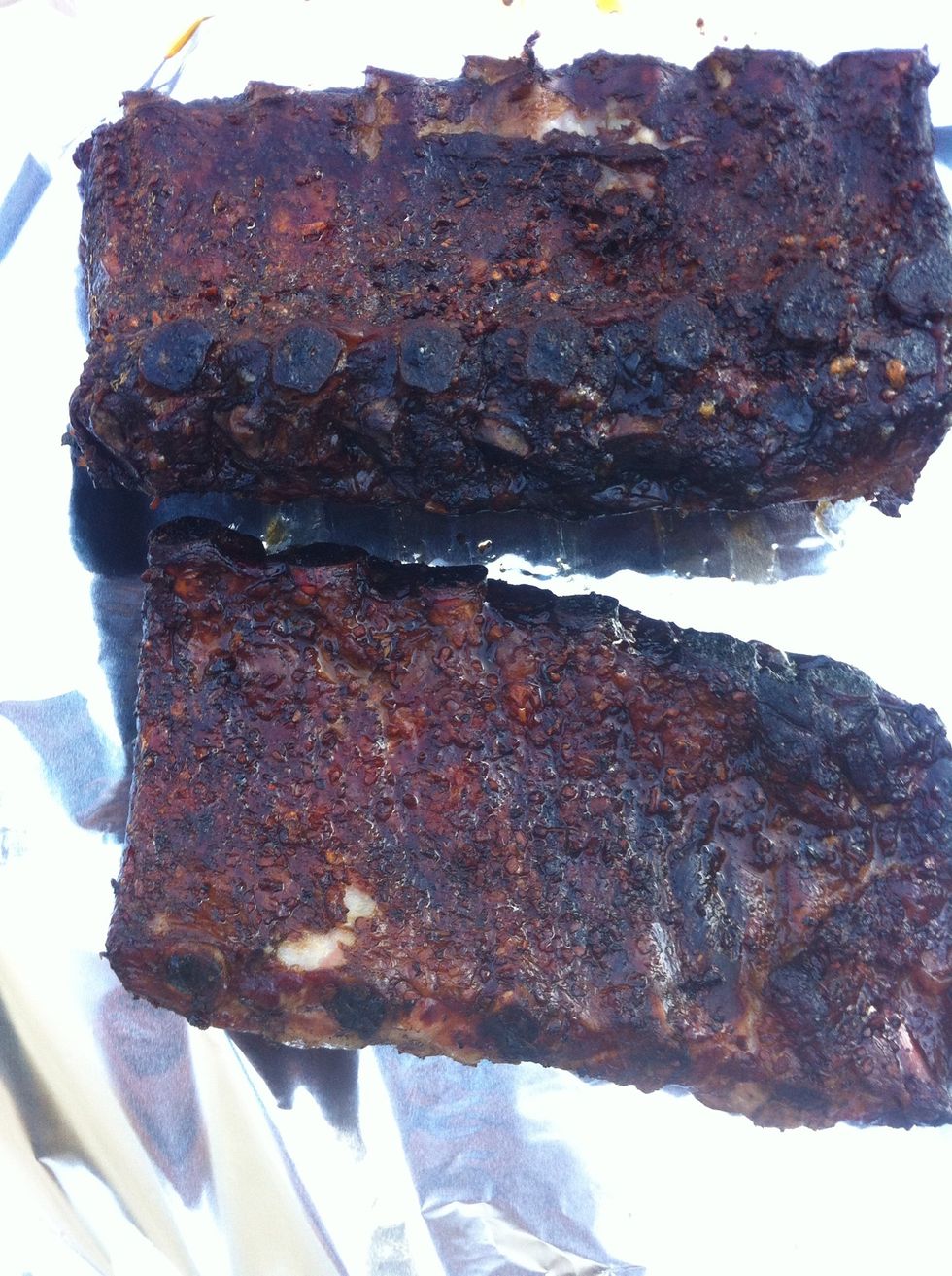 After 3 hours the meat will start to shrink from the bone. Remove slather in sauce cut by 1/3 with apple juice and vinegar. Wrap tightly in foil. No tears. If so double wrap.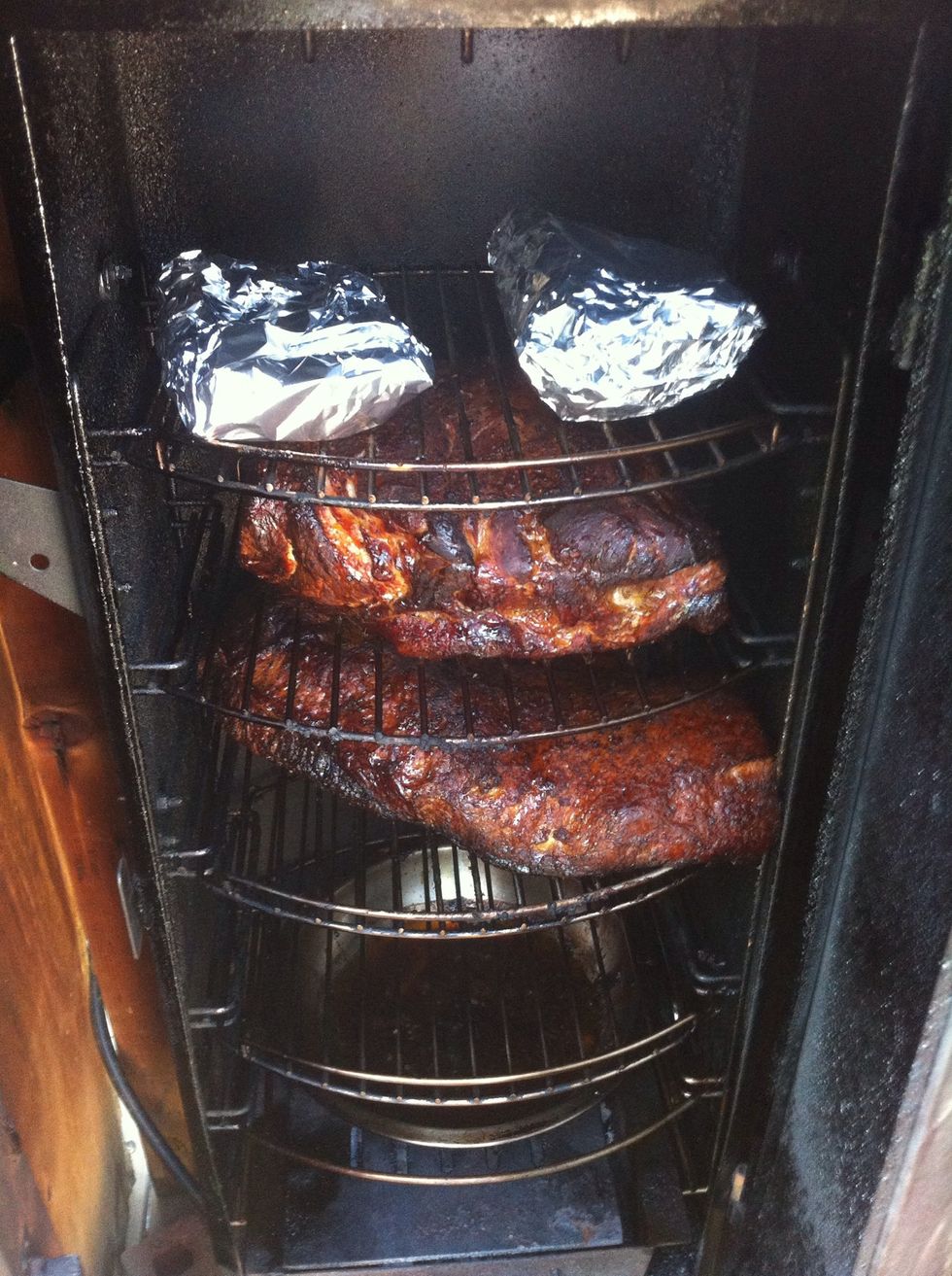 Put them back with their friends 1 hour
Slice into individual ribs. Pour juice from foil over ribs and serve. Notice nice smoke ring. For sweet and stick sub a half cup of brown sugar mixed with a1/4 cup mustard. Add a little Texas Pete!
As many racks of ribs that you can handle
Your favorite rub.(keep it simple)
Yellow mustard
Apple chips and hickory chunks
6 hours of your time:)
A little sauce
Half cup apple juice
1/4 cup apple cider vinegar
Love