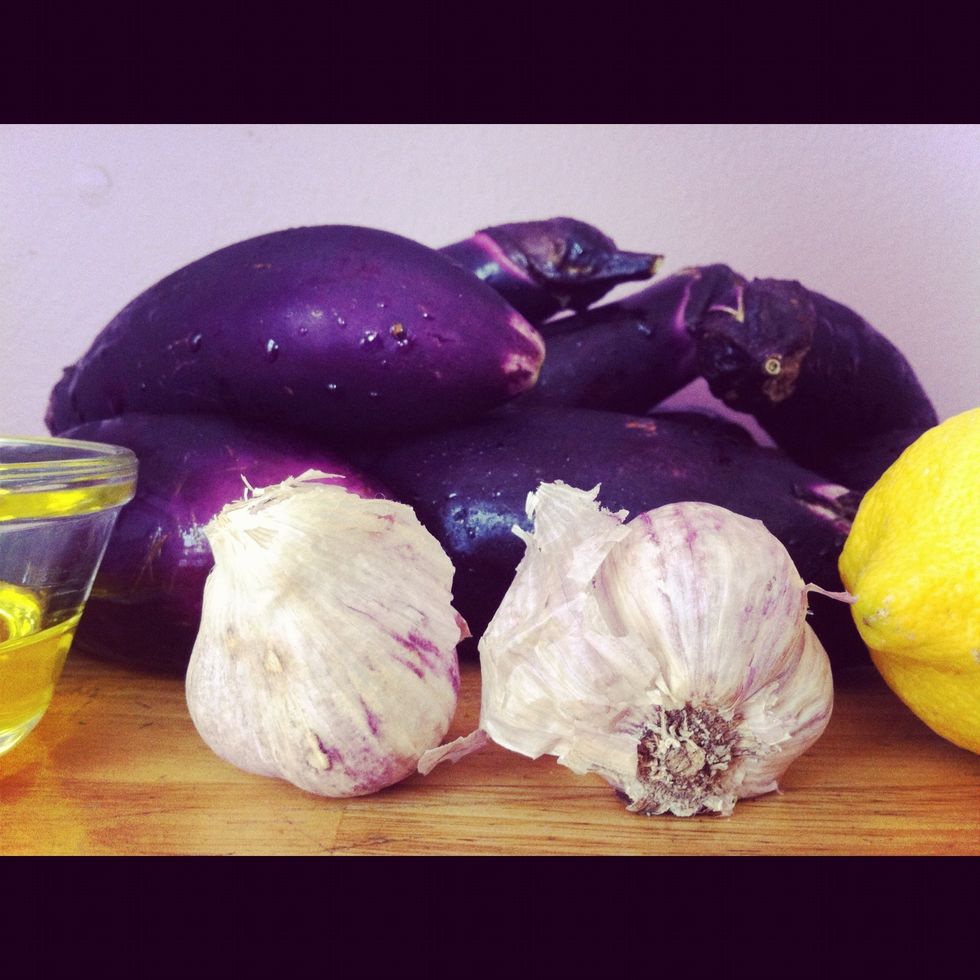 Smokey, savory- so satisfying: baba ganush. I'm part of a CSA (community supported agriculture) and this week's star was: eggplant. Here is a step-by-step guide on how to make it.
Place the eggplant directly on your range top. If you have electric-use the broiler on high.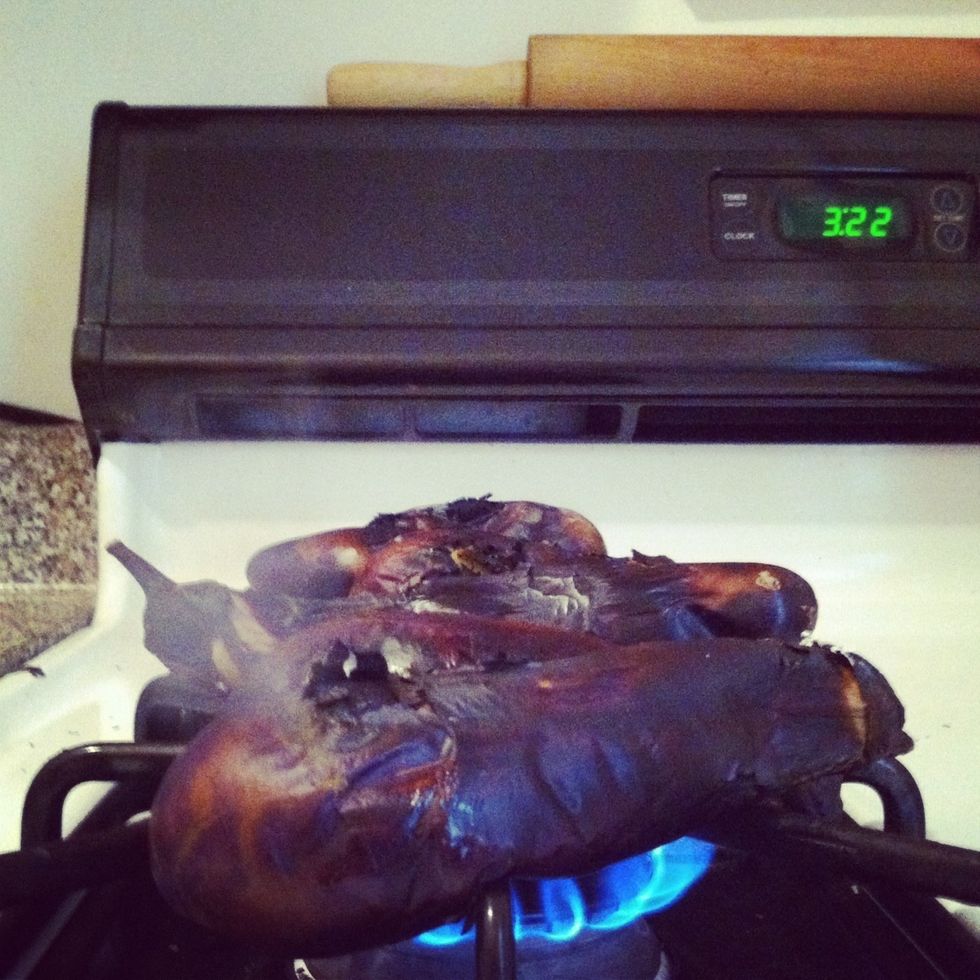 Rotate a few times until well charred: about 10-15mins.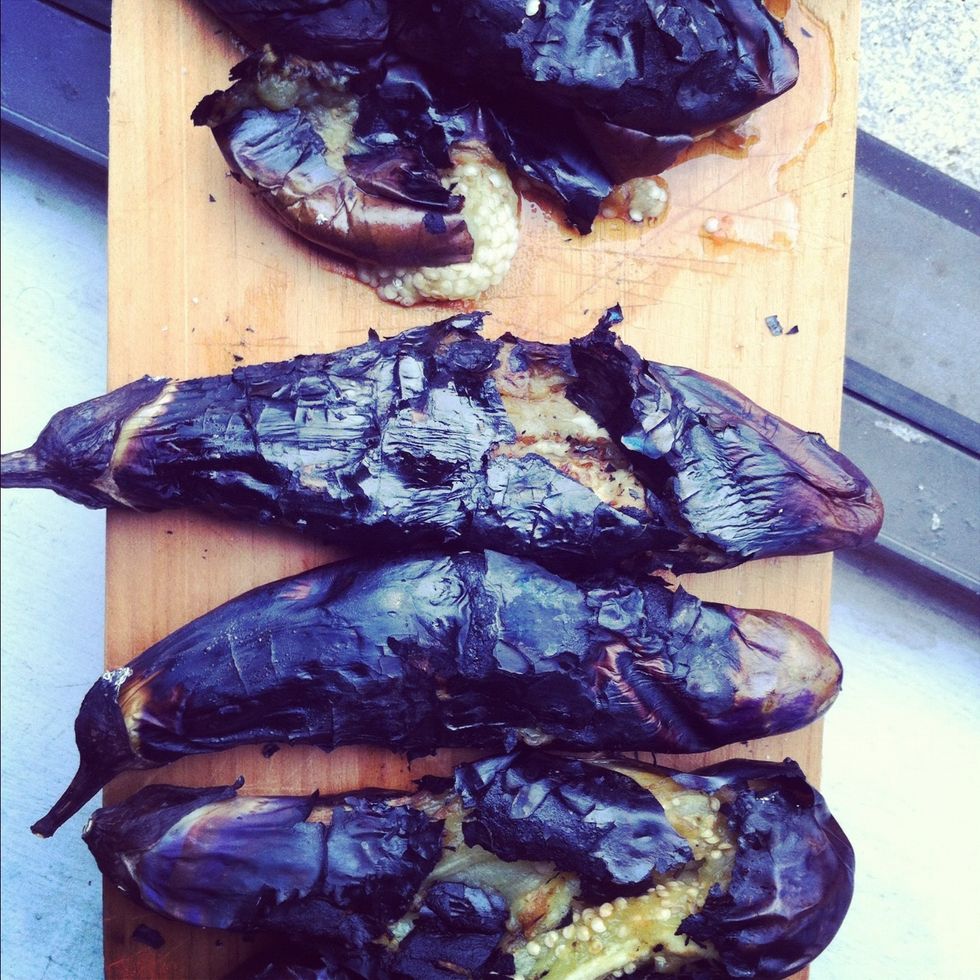 Let cool.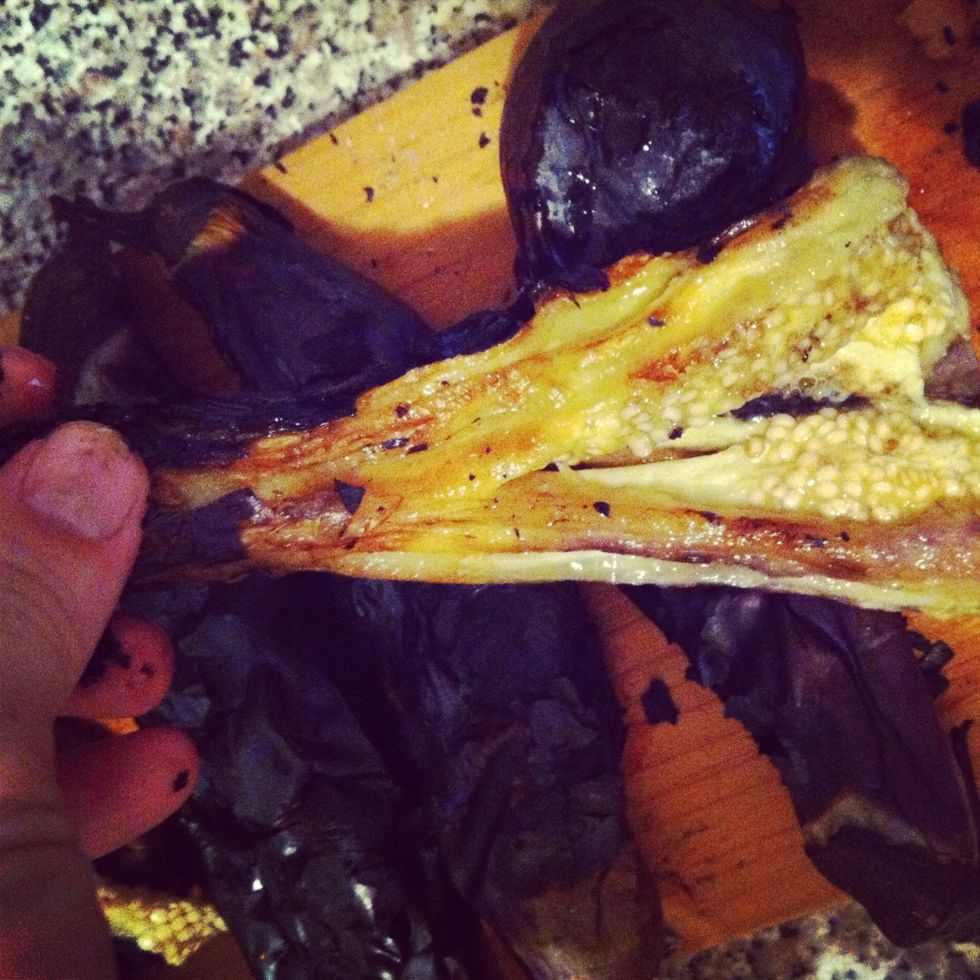 Peel all skin/black parts off. Discard the top stem part.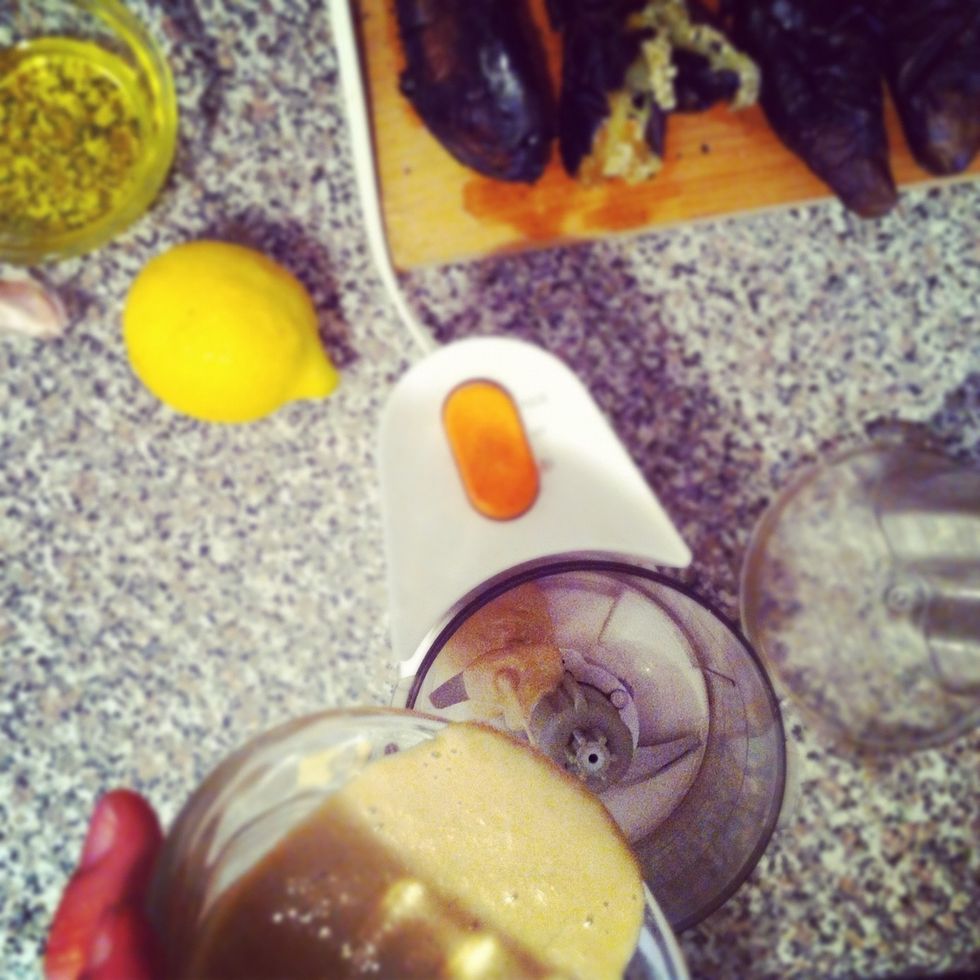 In a food processor add 1/4 c tahini; 2T lemon; 1/2t salt, a pinch of cayenne and 1 clove garlic pressed.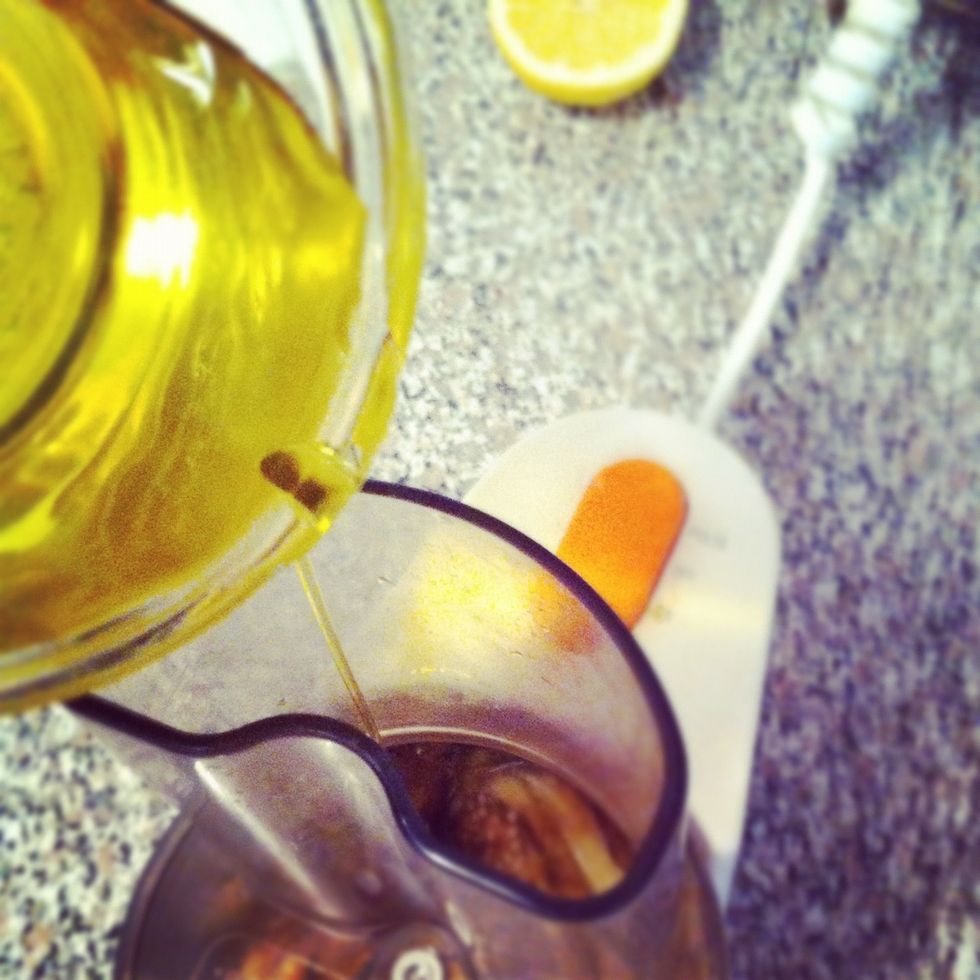 Add the eggplant. As the food processor is running, drizzle in 1/4 olive oil.
And there you have it: baba ganush in 3 easy steps and only 5 ingredients. Enjoy with pita bread, chips, or on a sandwich. The flavors meld well after sitting overnight, not that it'll last that long.
6.0 Small eggplant
1/4c Tahini (sesame paste)
2.0Tbsp Lemon juice
1/2tsp Salt
1.0 Clove garlic, pressed
1/4c Olive oil