How to make baba ganouche/ mutabal (eggplant dip)
Some call it baba ganouche, some call it mutabal. This middle eastern eggplant dip is absoloutly phenominal no matter what you call it!
107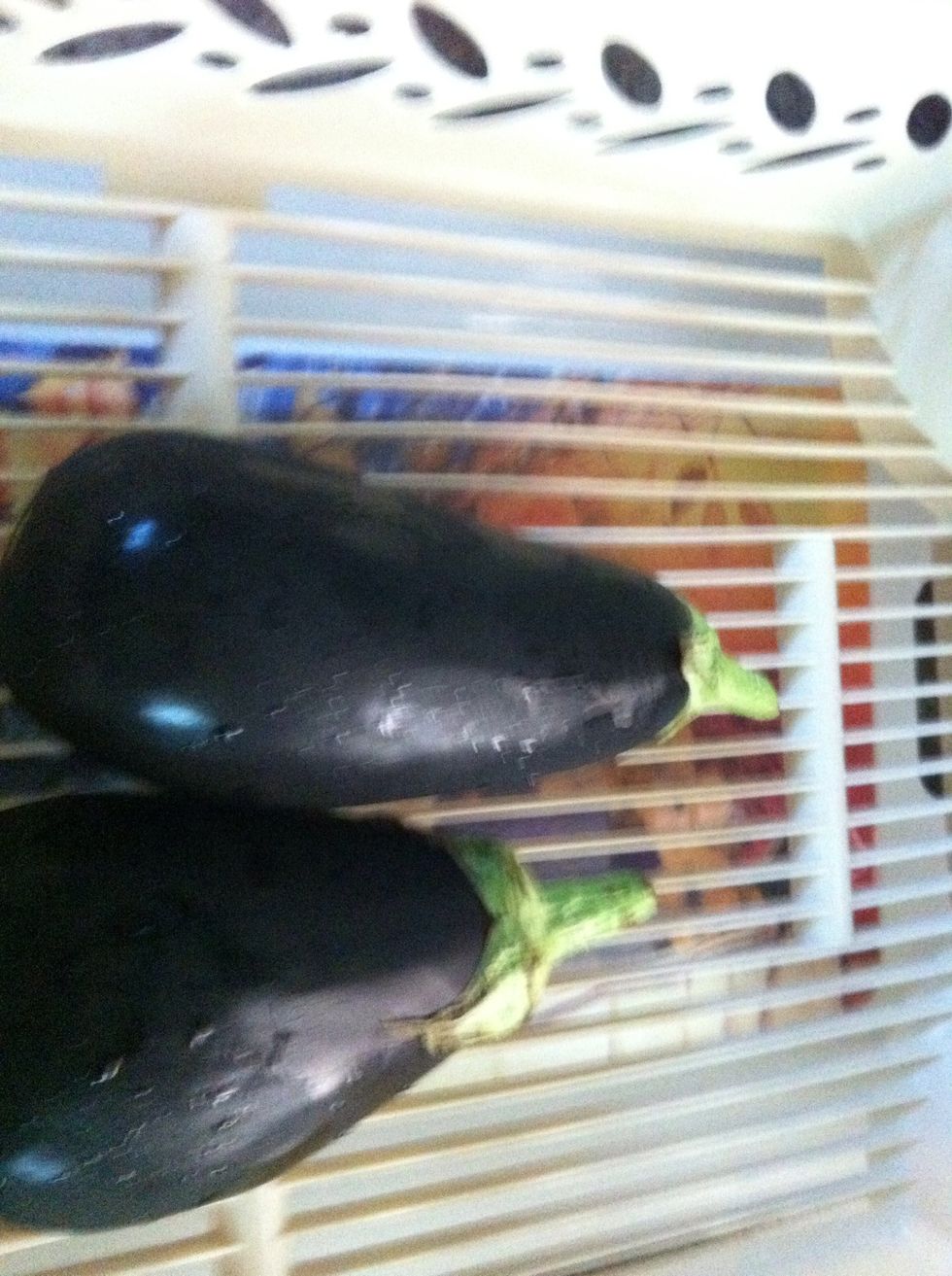 Wash the eggplants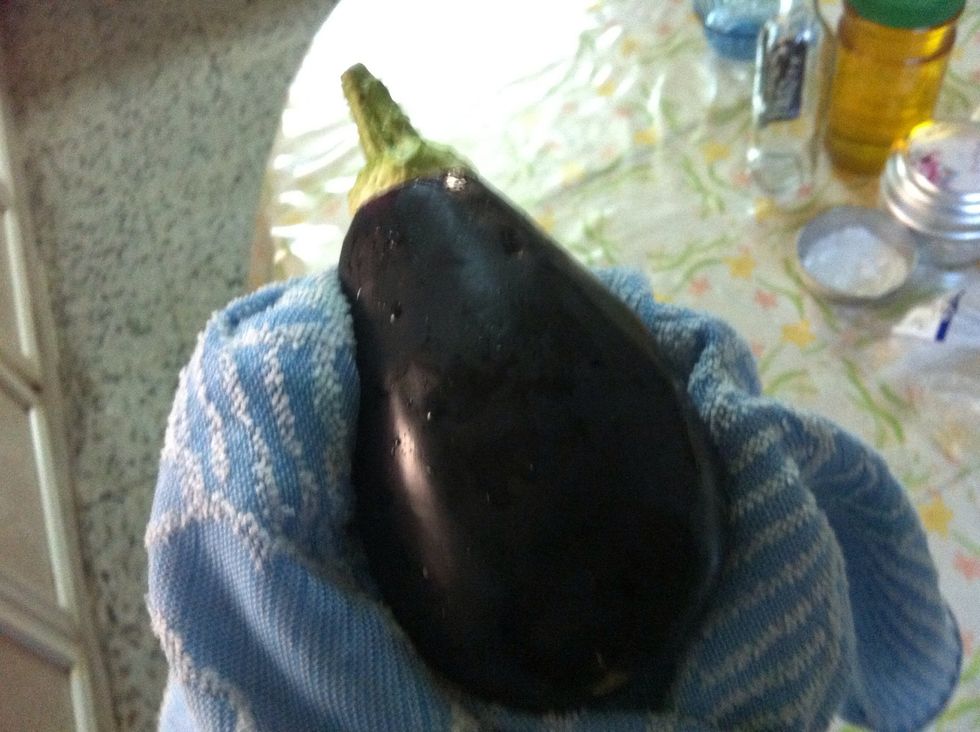 Peel back the leafy stuff around the stem, but keep the stem. Then dry out with a towel.
Turn on a knob on high heat. Dad's chicken curry on the other hob😜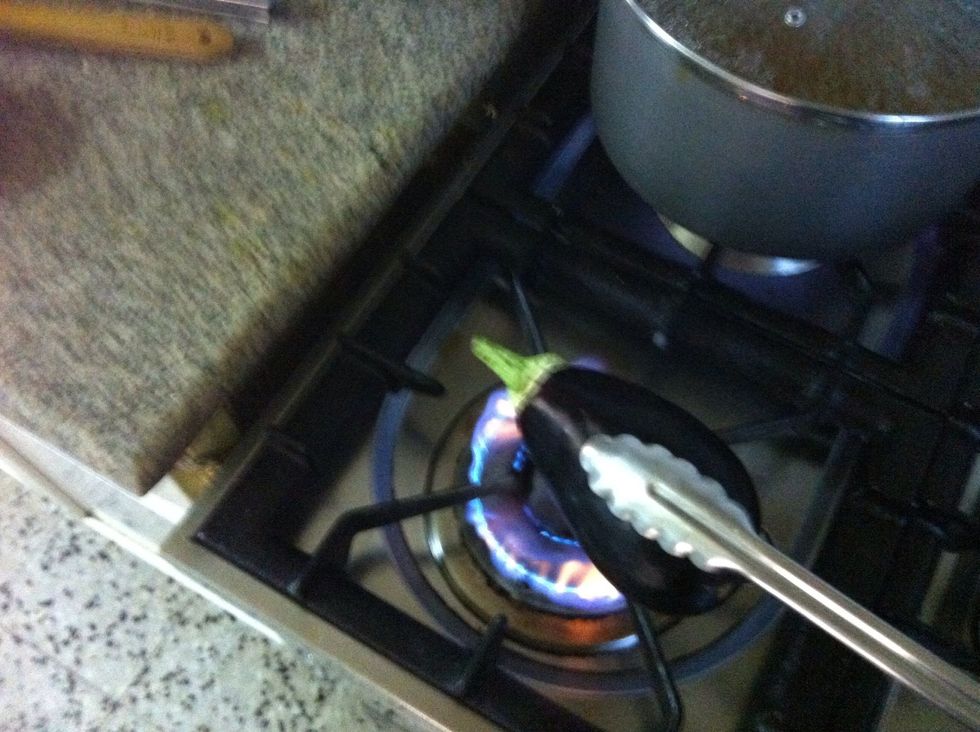 Place the eggplant directly on the open flames. Rotate with a pair of toungs every other minute or so, untill the skin is deep black, charred and blistered all over. It should look burned.
Get ur onion, peel back the husky skin, clean it.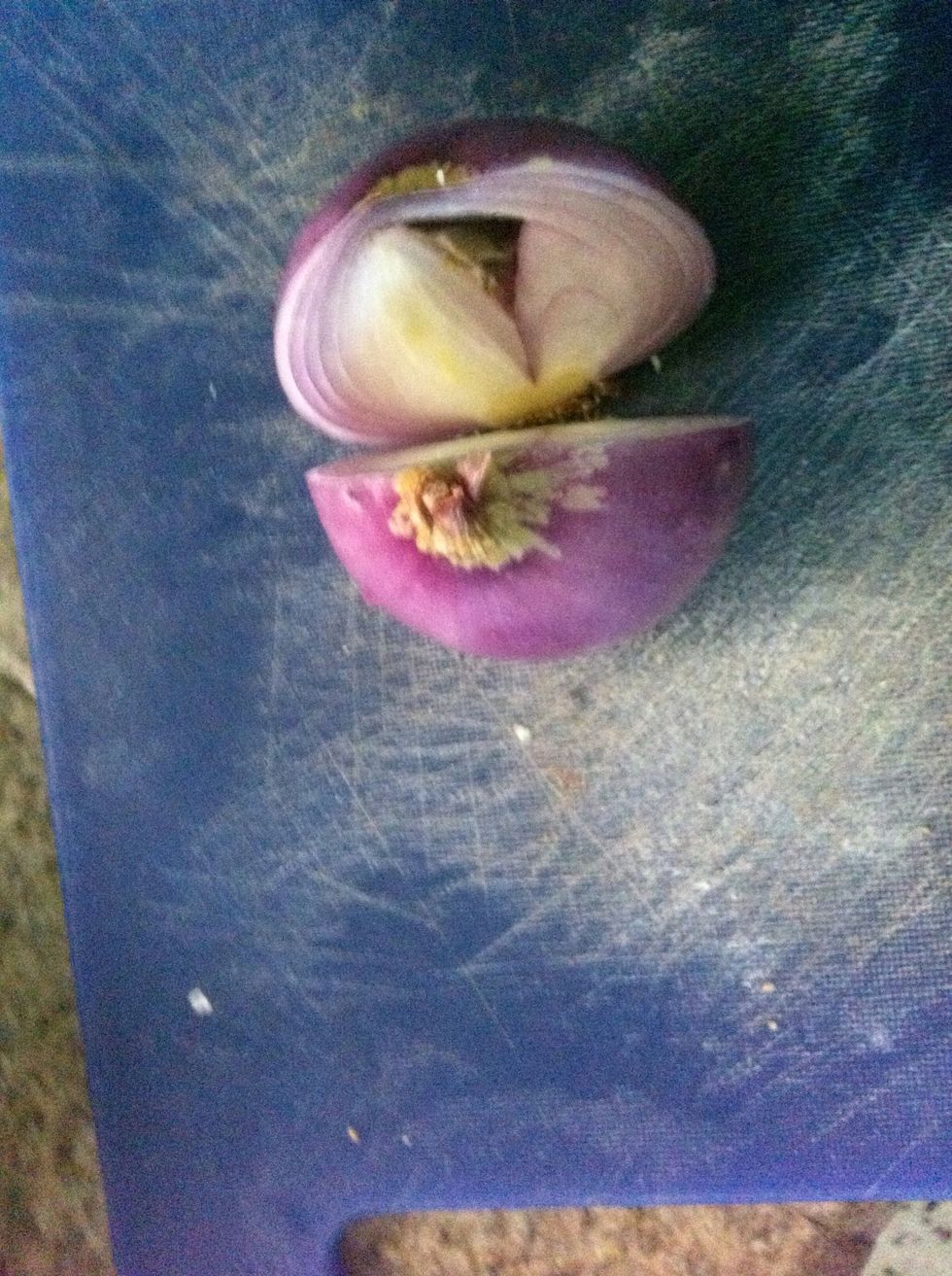 Cut it in half lengthwise.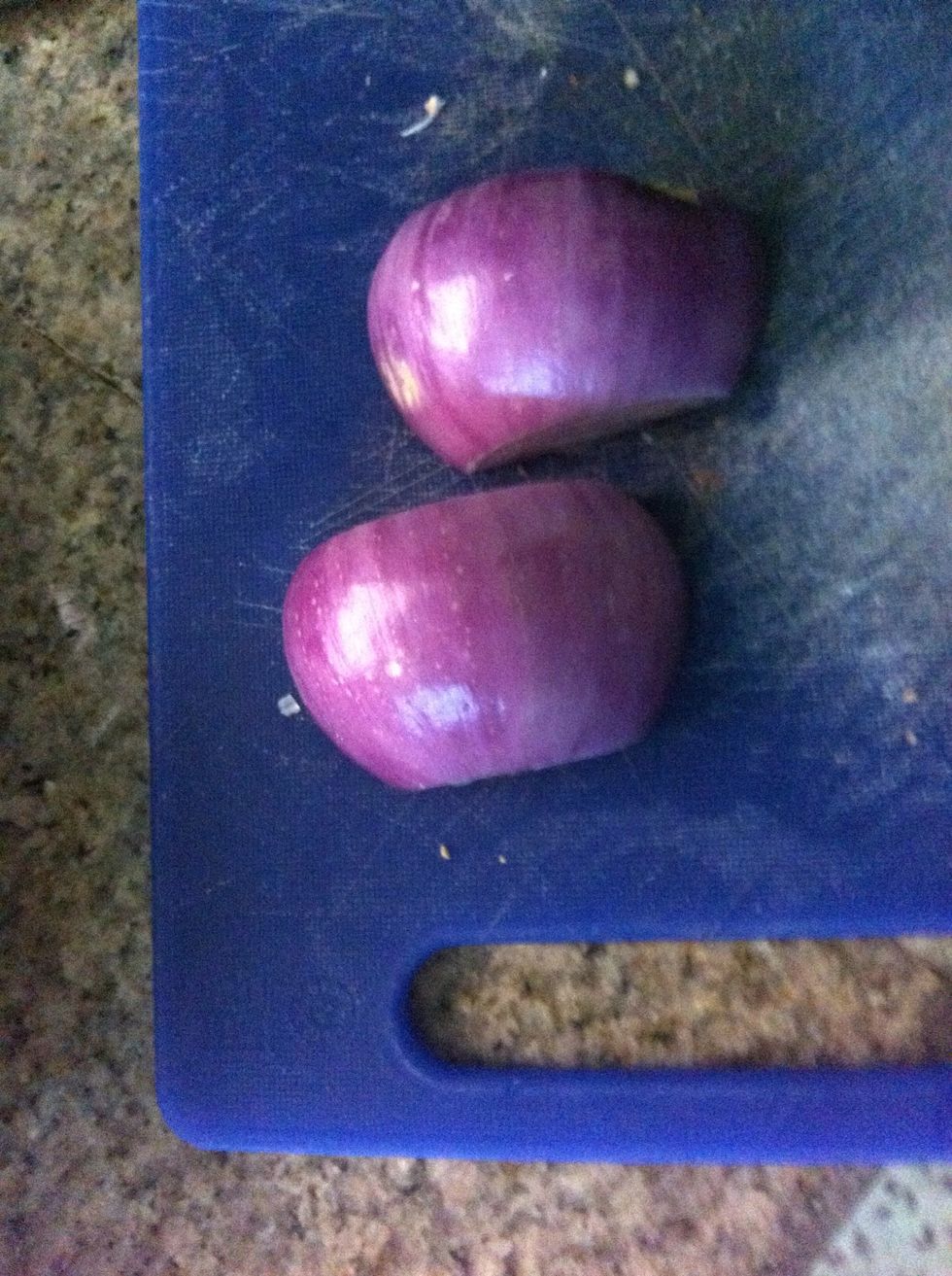 Slice off both ends.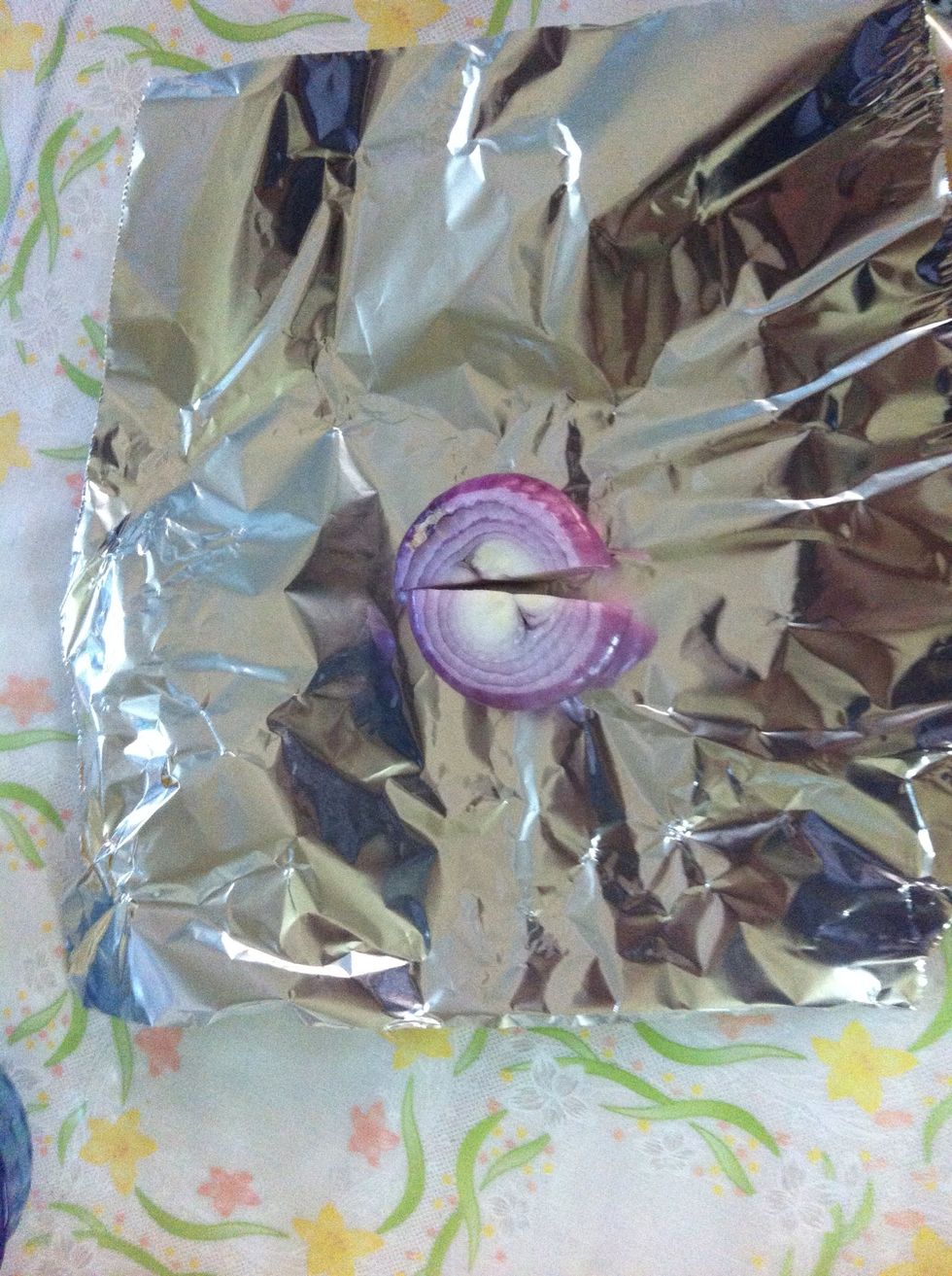 Place on a sheet of aluminum foil.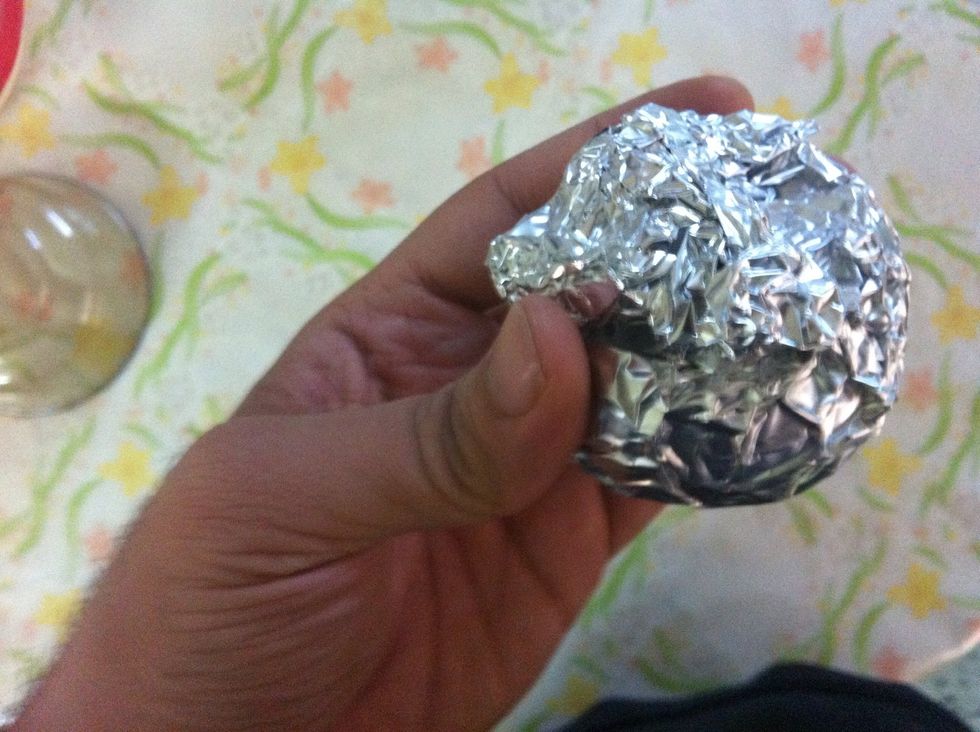 Wrap all over.
Slice about just half an inch through the foil.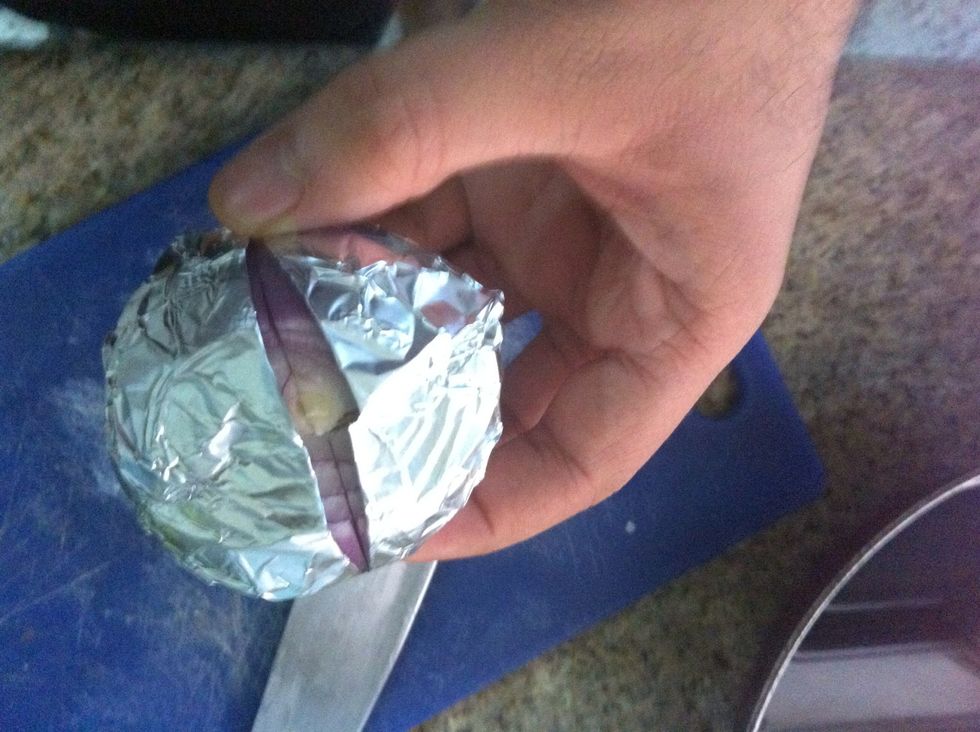 Like that.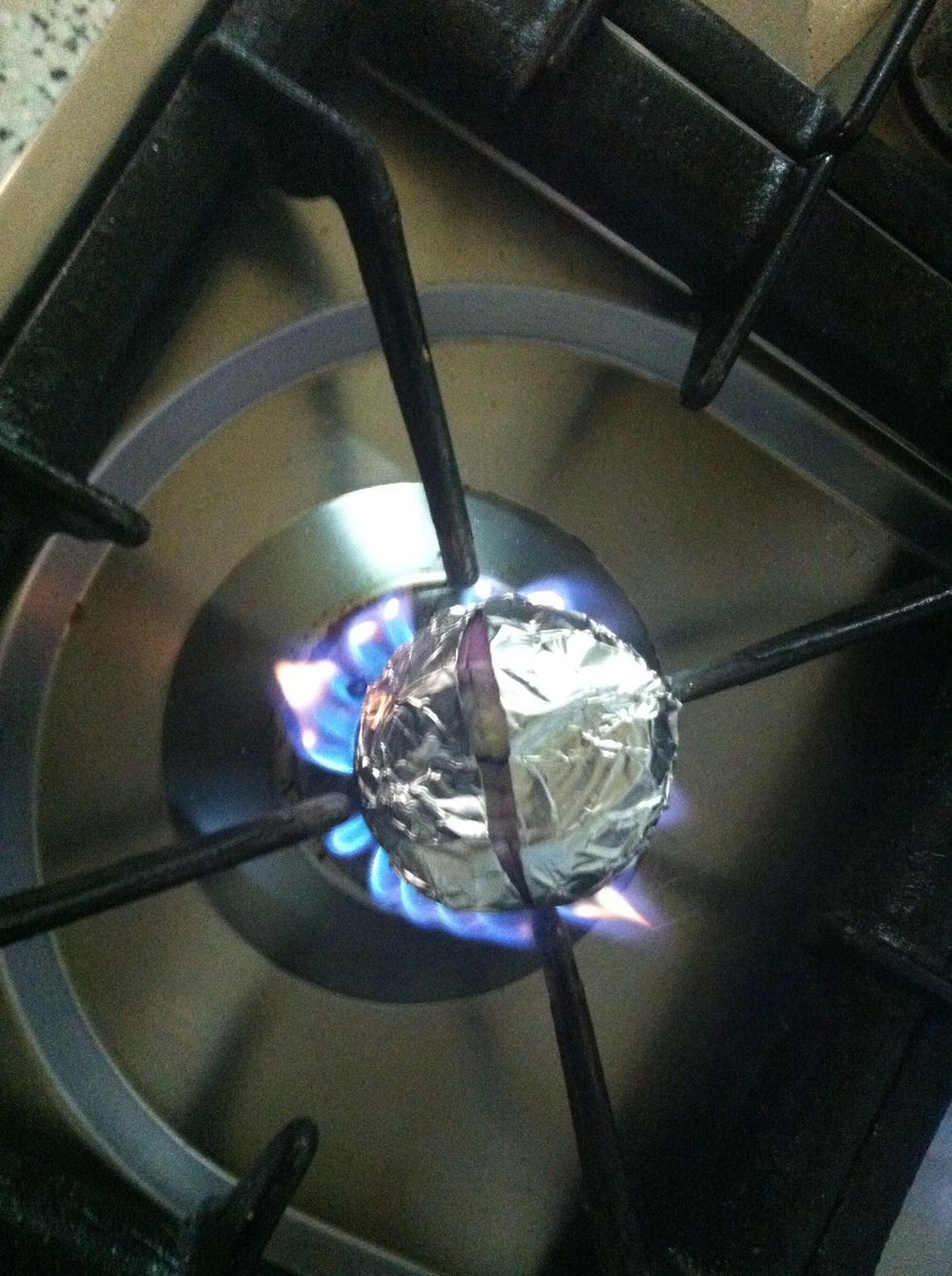 Put directly over the heat and just like the eggplants, you wanna rotate it every now and then till it looks done from that little vent.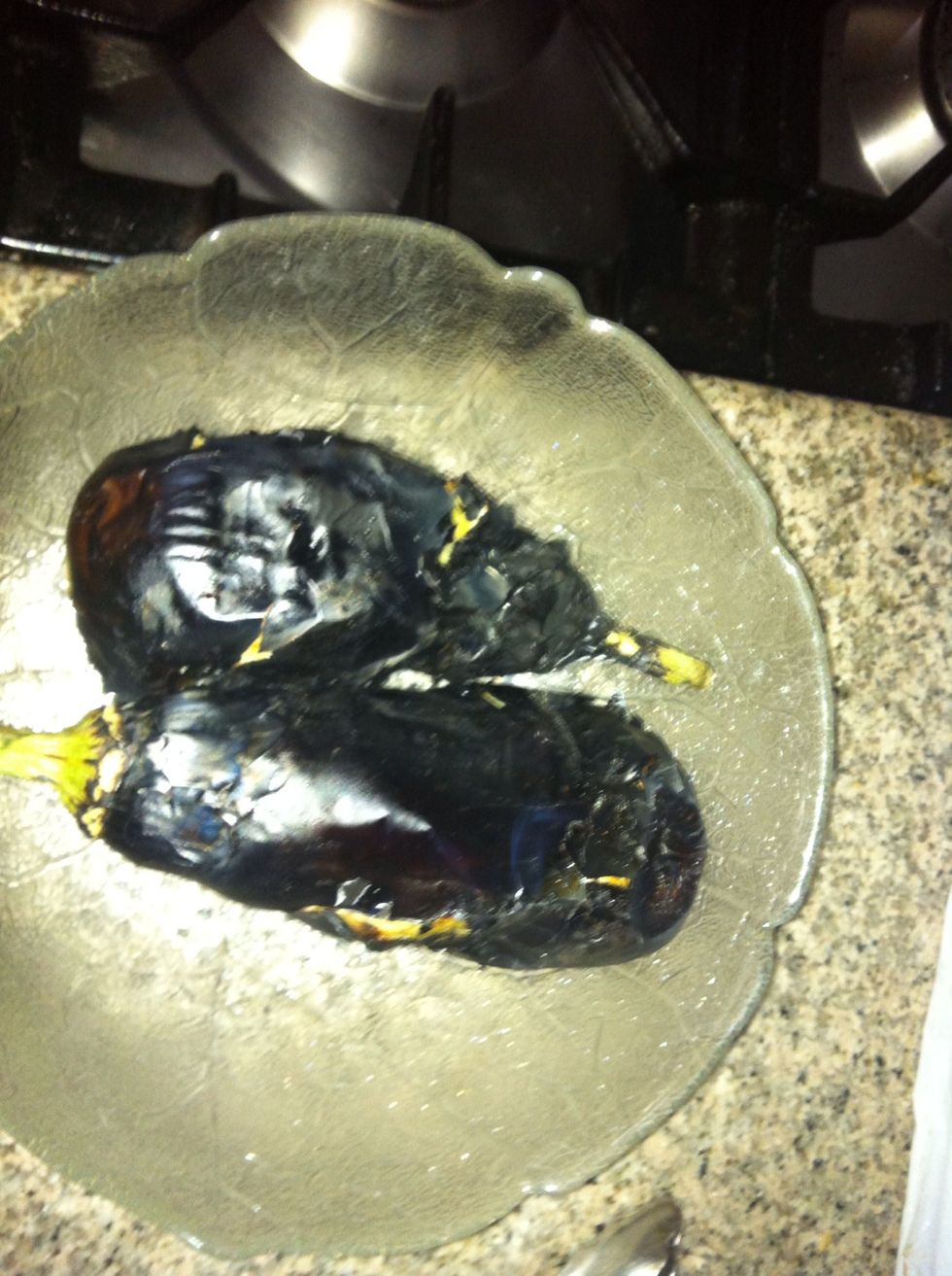 Once blisstered and charred all over, place the eggplants in a bowl.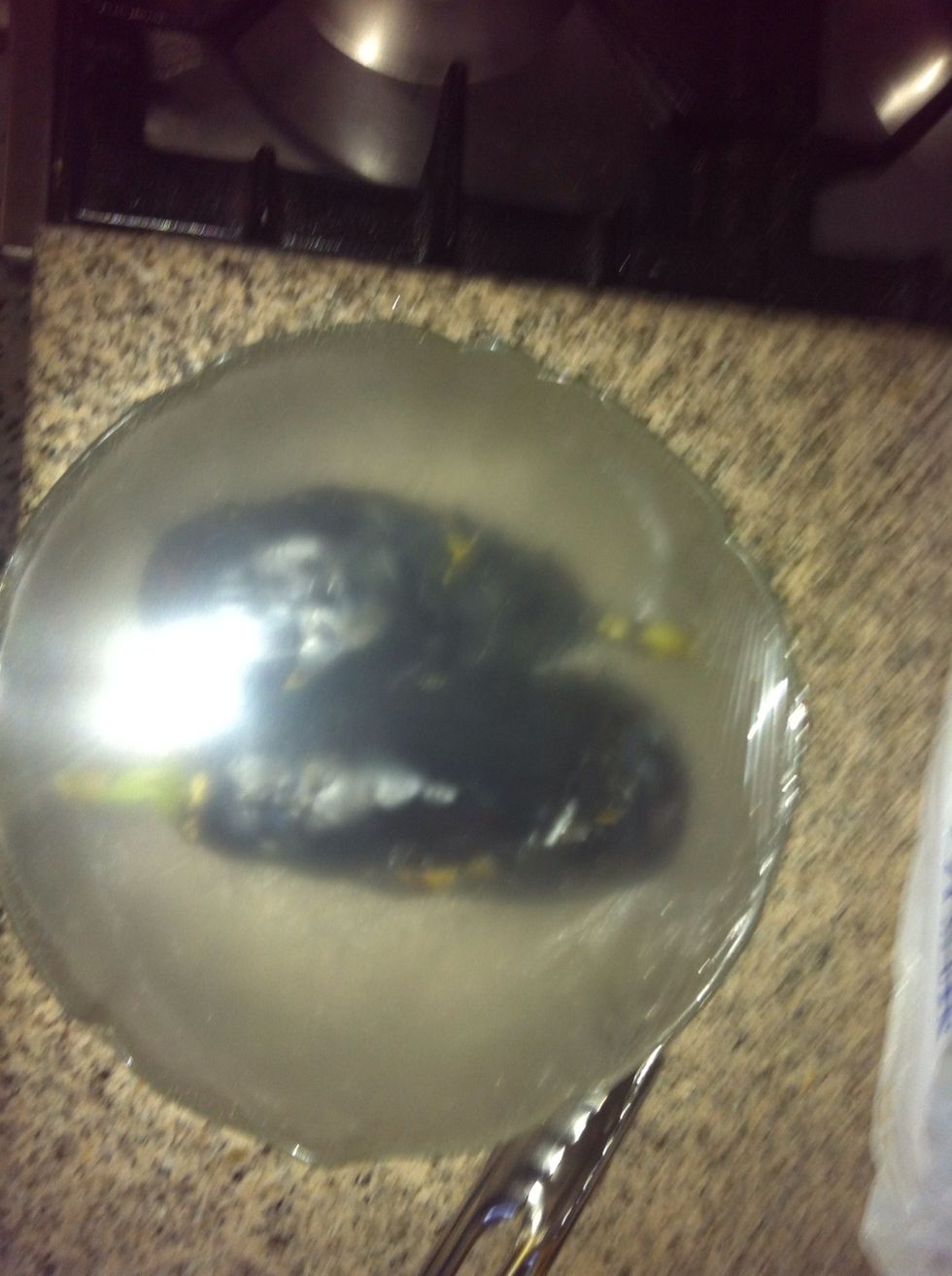 Cover tightly with plastic wrap. This will allow the steam to rotate around the eggplants and makes peeling them a breeze. Cover them for a good 10-15 minutes.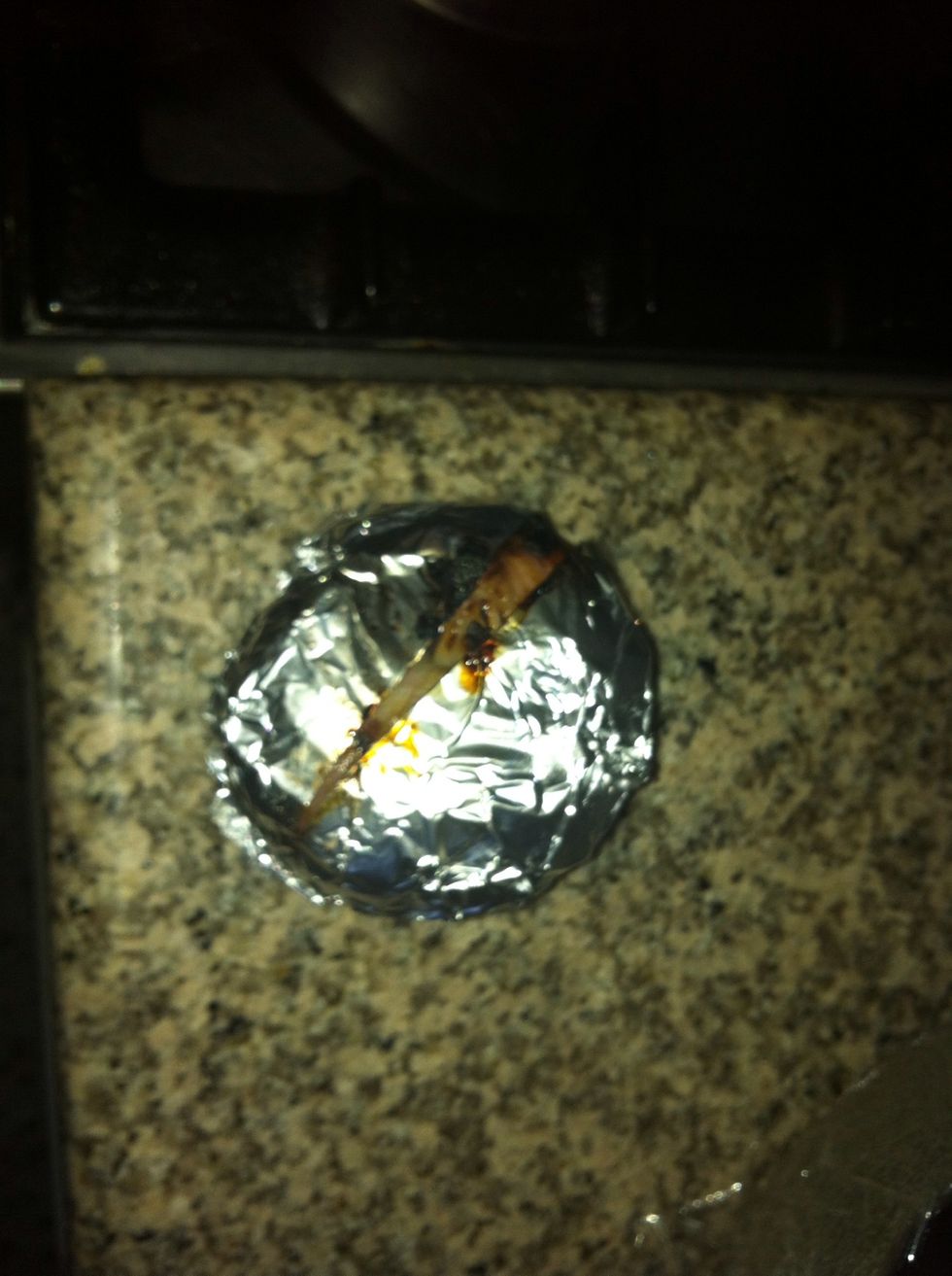 The onion is done, let it cool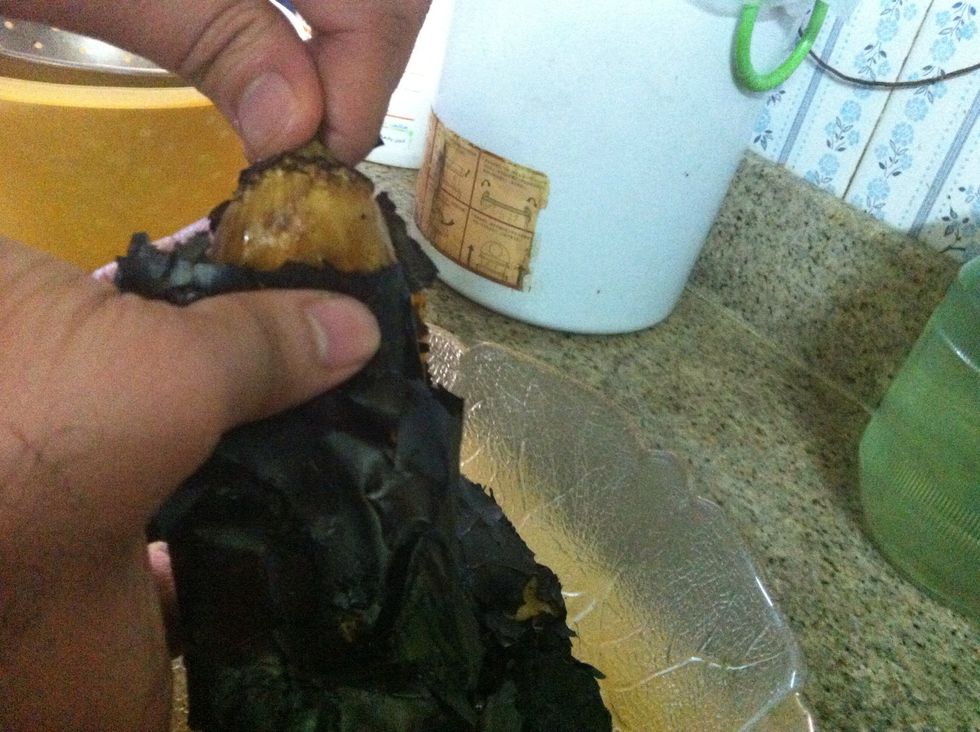 Once cool enough to handle, hold the eggplant from its stem. With your other hand, gently grab the pulp and peel down the skin very gently. It should peel off very easily.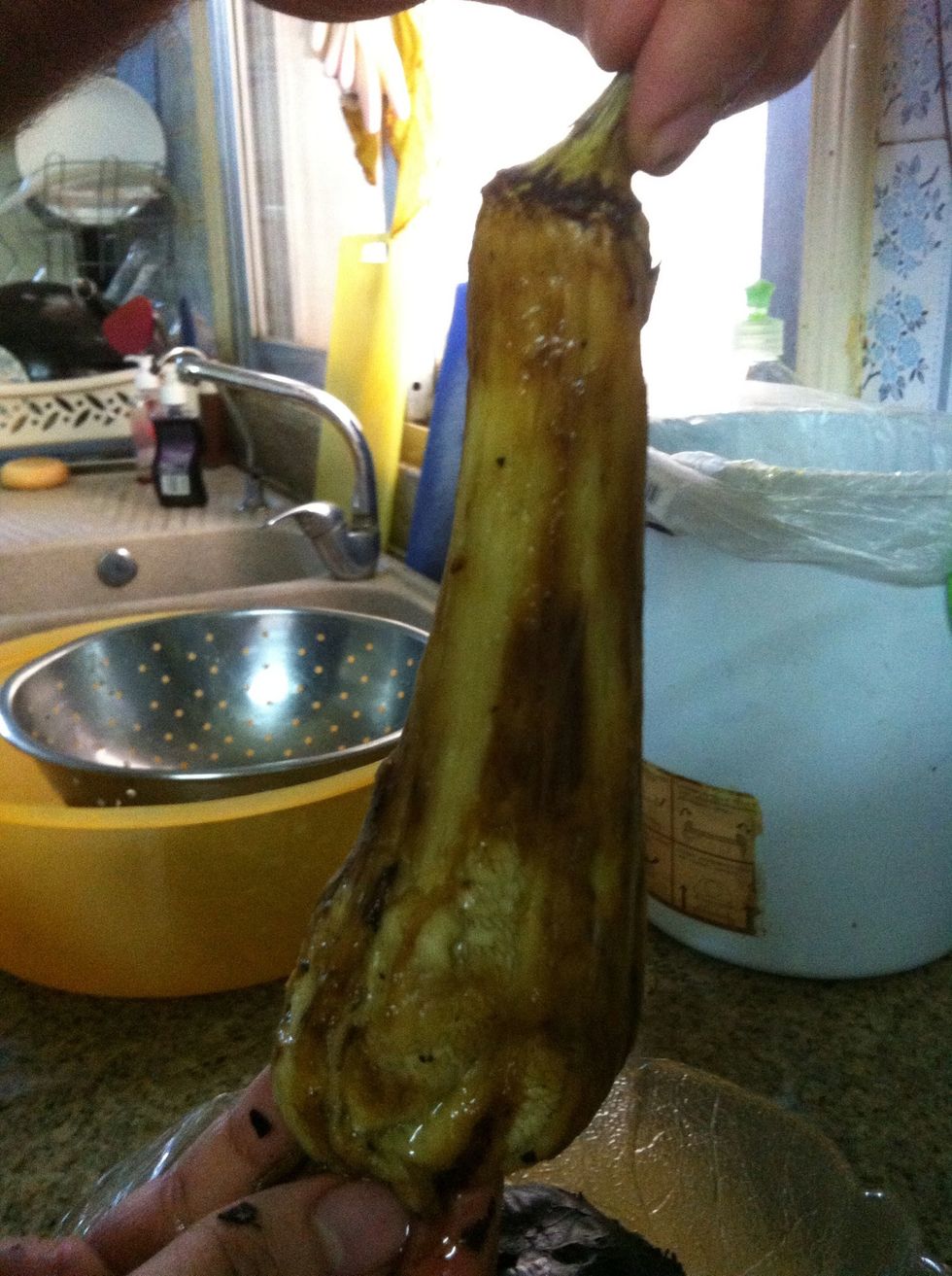 See?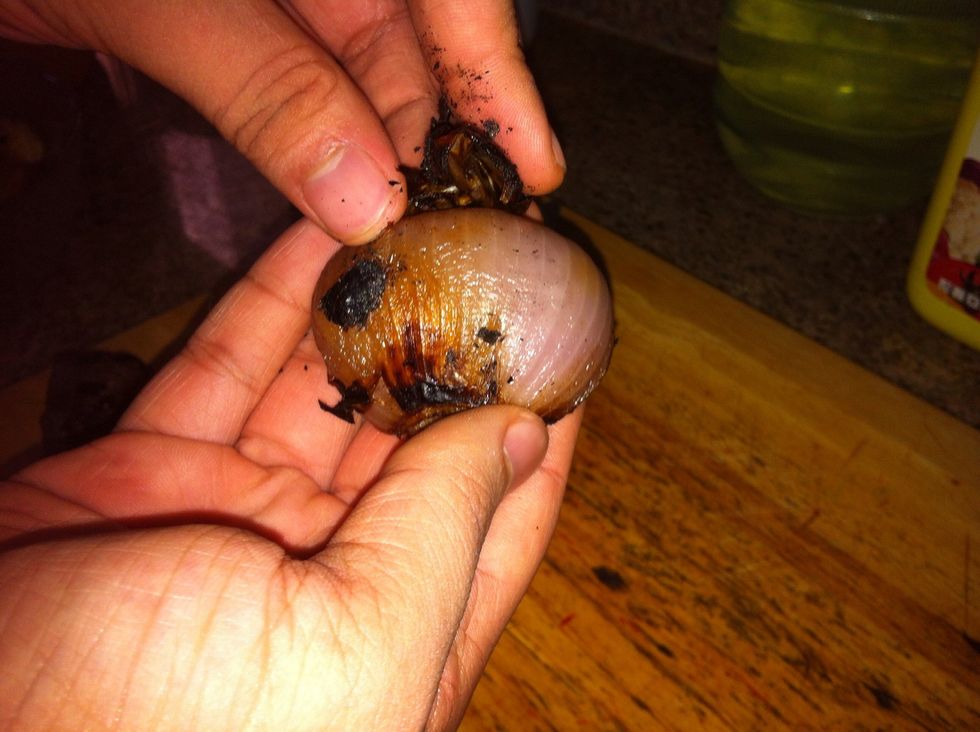 That's how the onion should look like.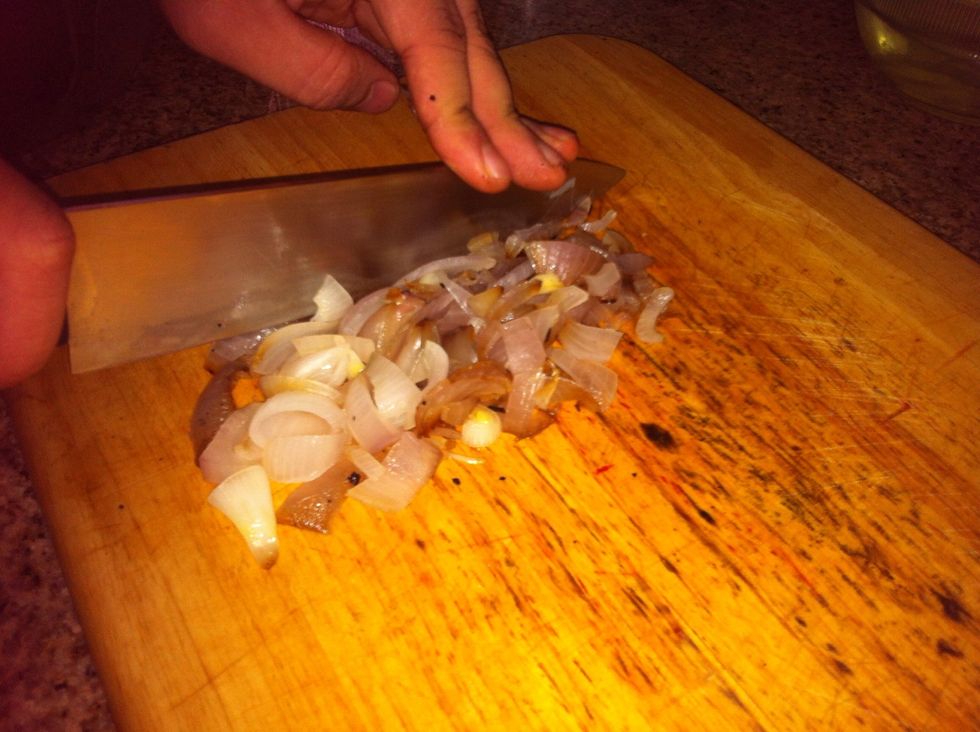 Chop chop chop untill finely chopped.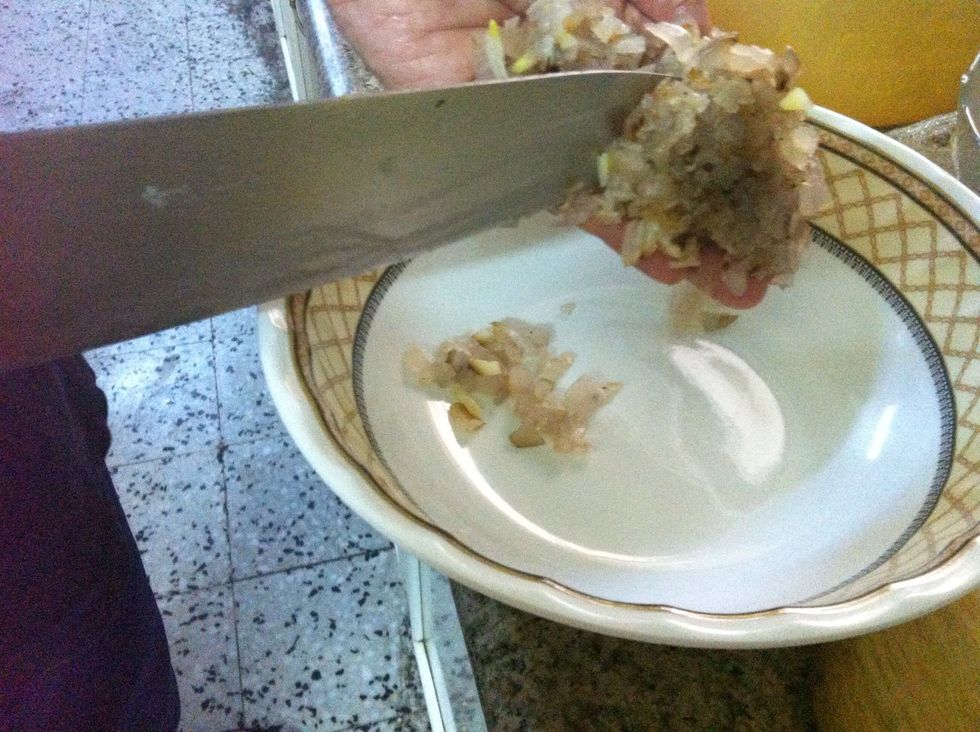 Place in a mixing bowl.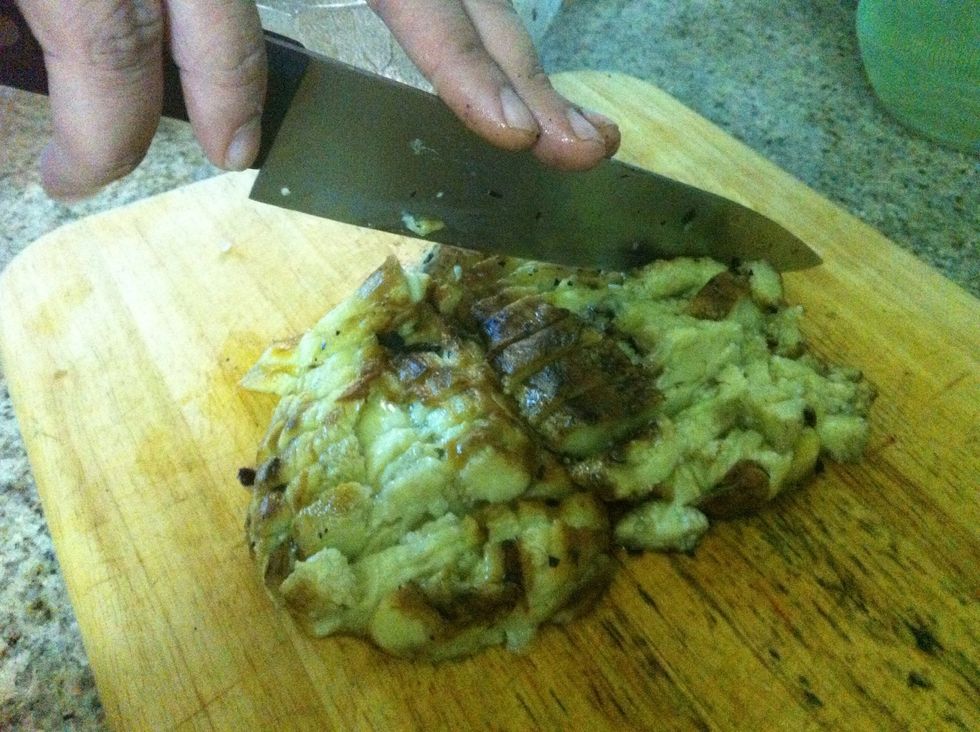 Chop the eggplants untill very roughly pureed. DO NOT use a blender or food processor. They often turn the dip to mush! It should be chunky.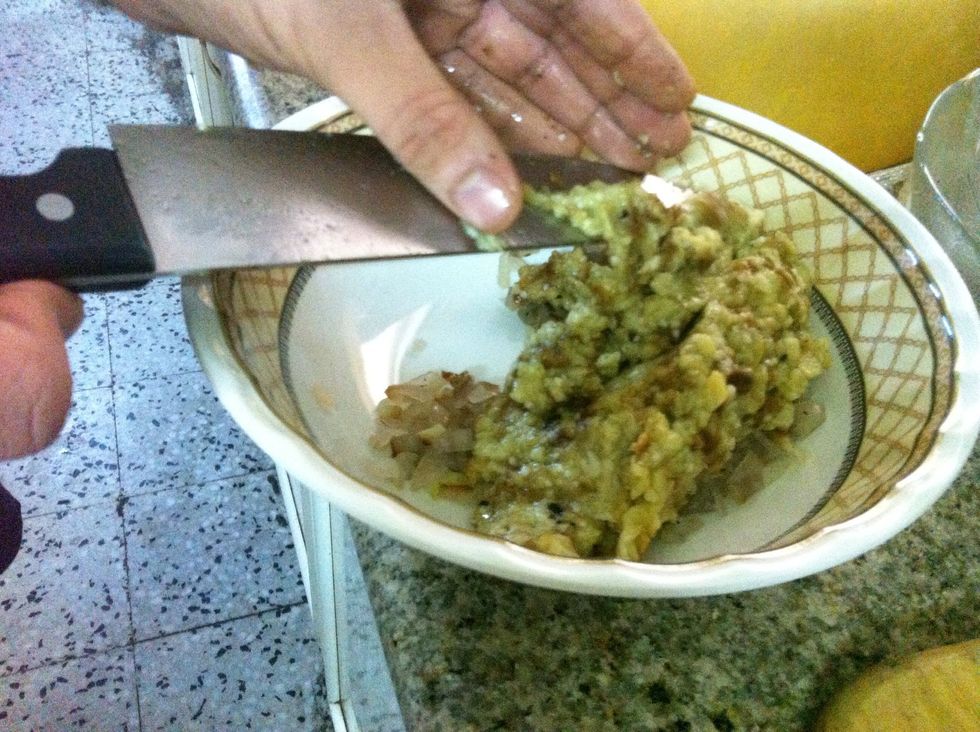 Add to the bowl.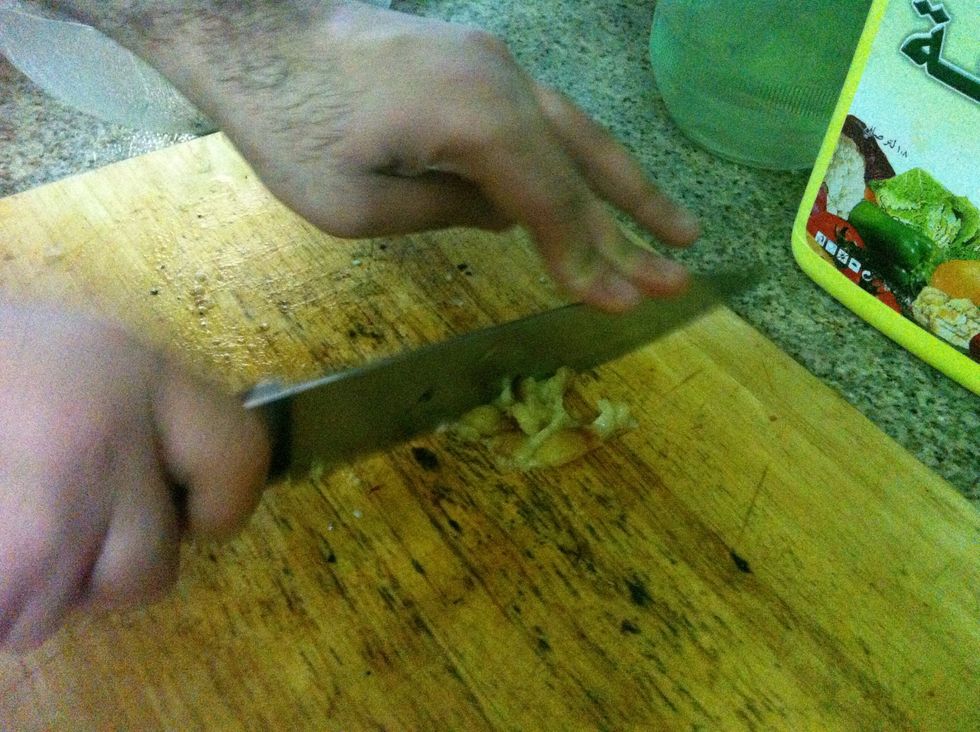 Mash the garlic with a knife.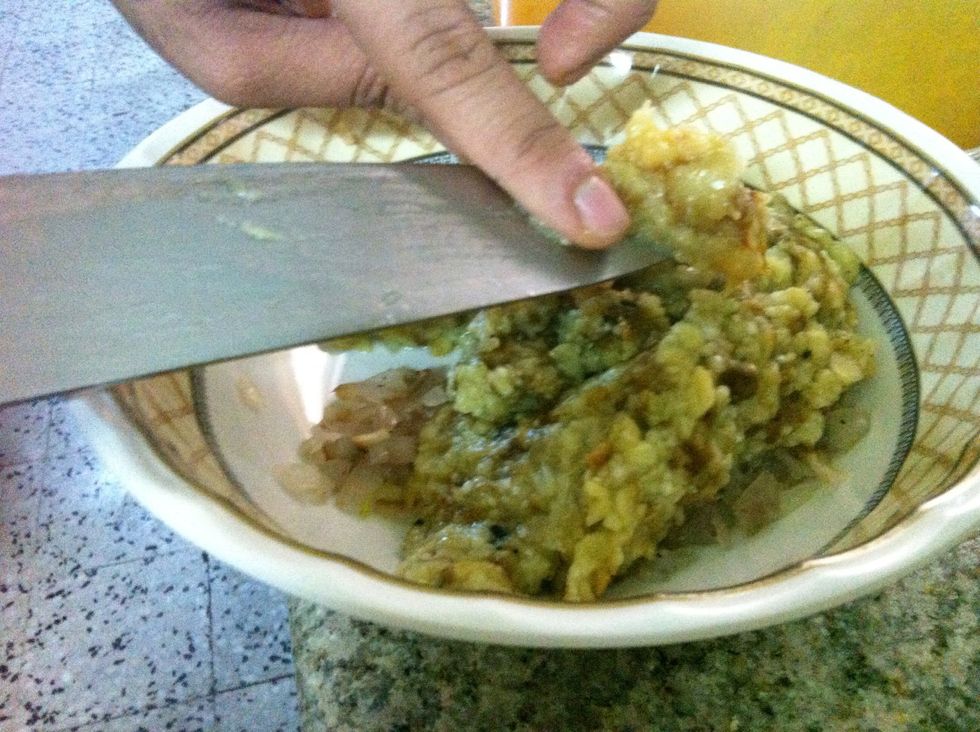 Add to the bowl.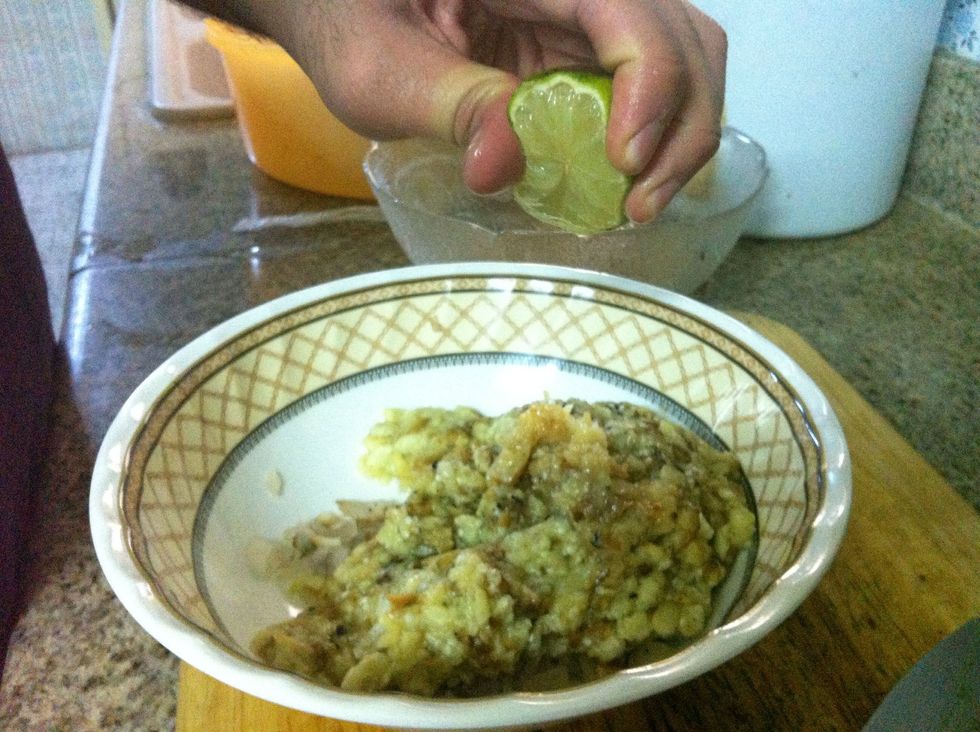 Squeeze a bit of lemon juice (or lime). About 1 tablespoon.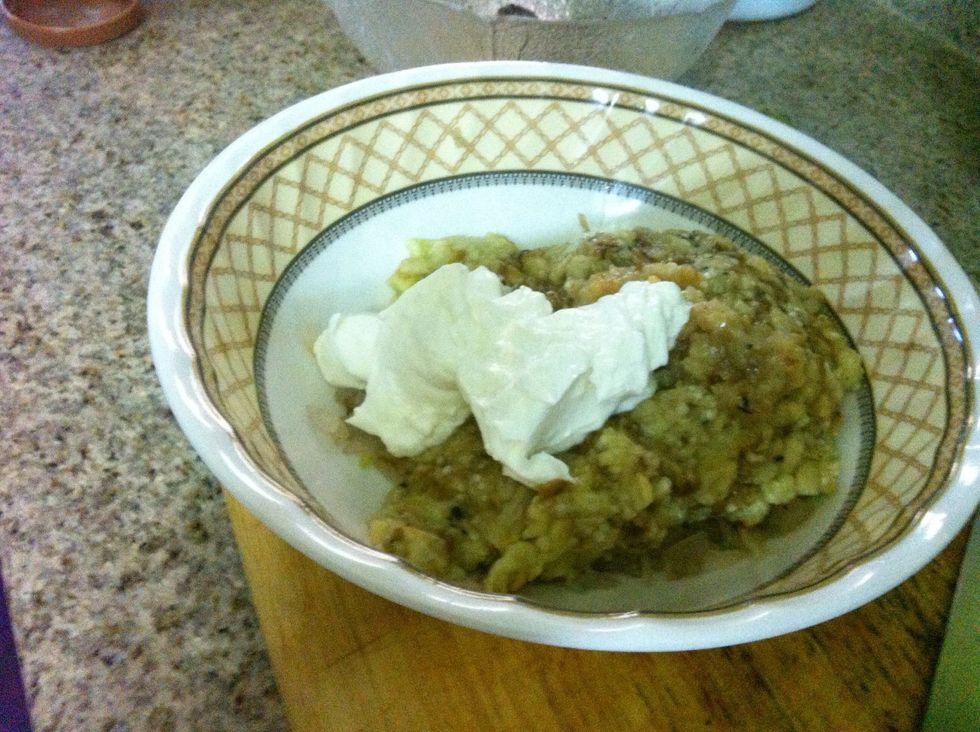 Add 3 Tablespoons of greek yogurt, regular yogurt is just fine, but use less or it will be runny.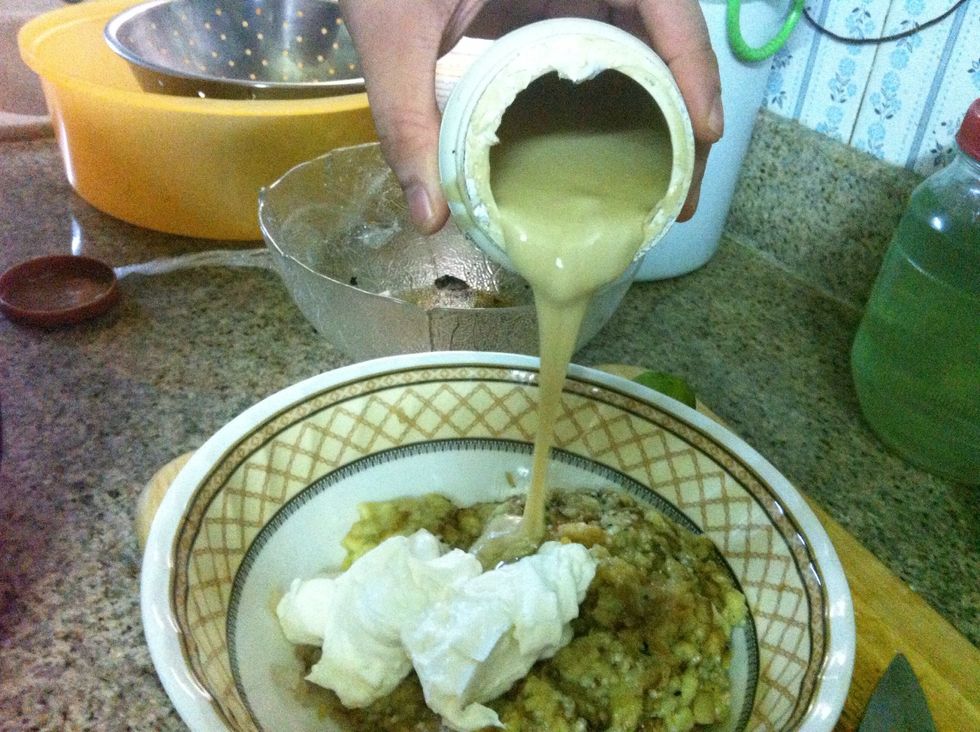 Add 2 Tablespoons of tahini. Notice how I eyeball the ingredients? I never use precise measurements unless I'm baking.
Add a drizzle of olive oil. About a Tablespoon.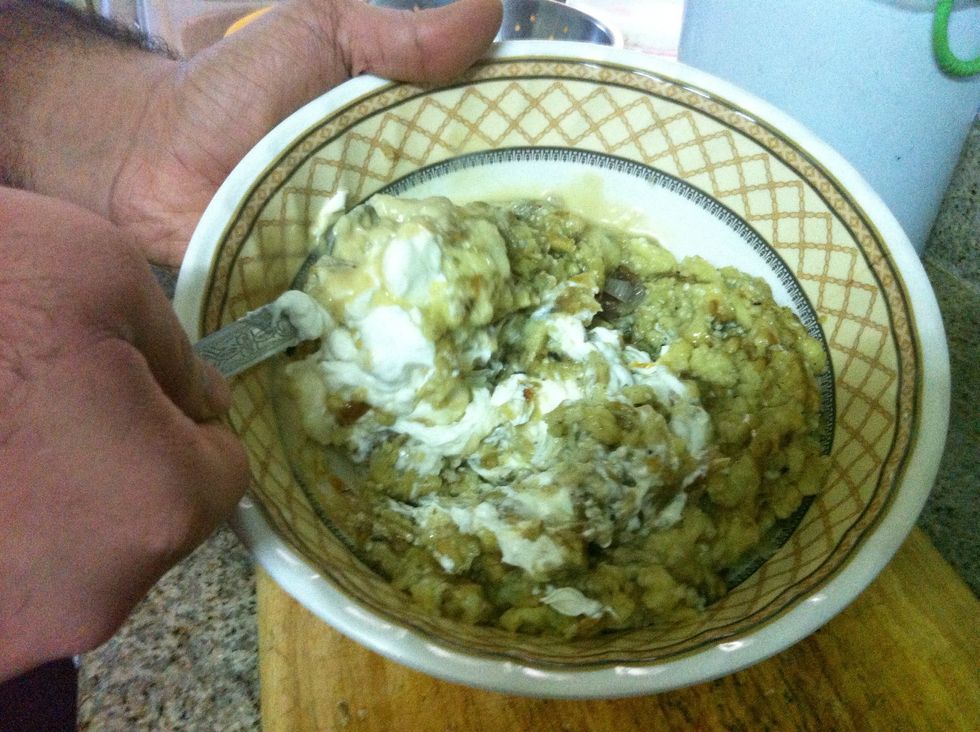 Mix mix mix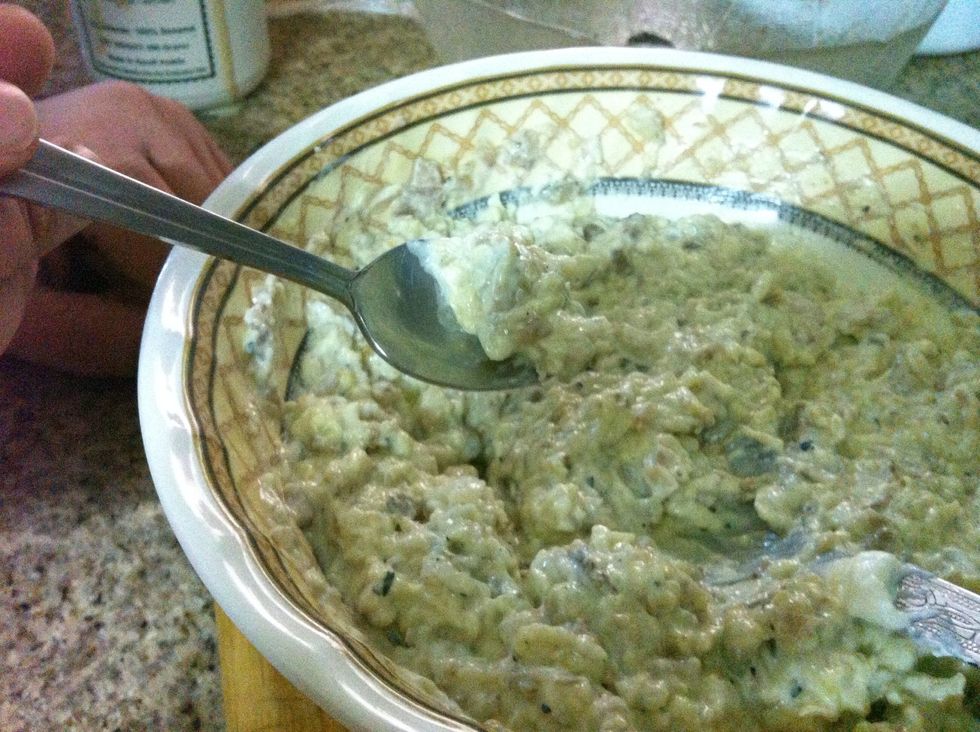 Taste and adjust seasonings. Might need more tahini or lemon juice, maybe more yogurt or oil.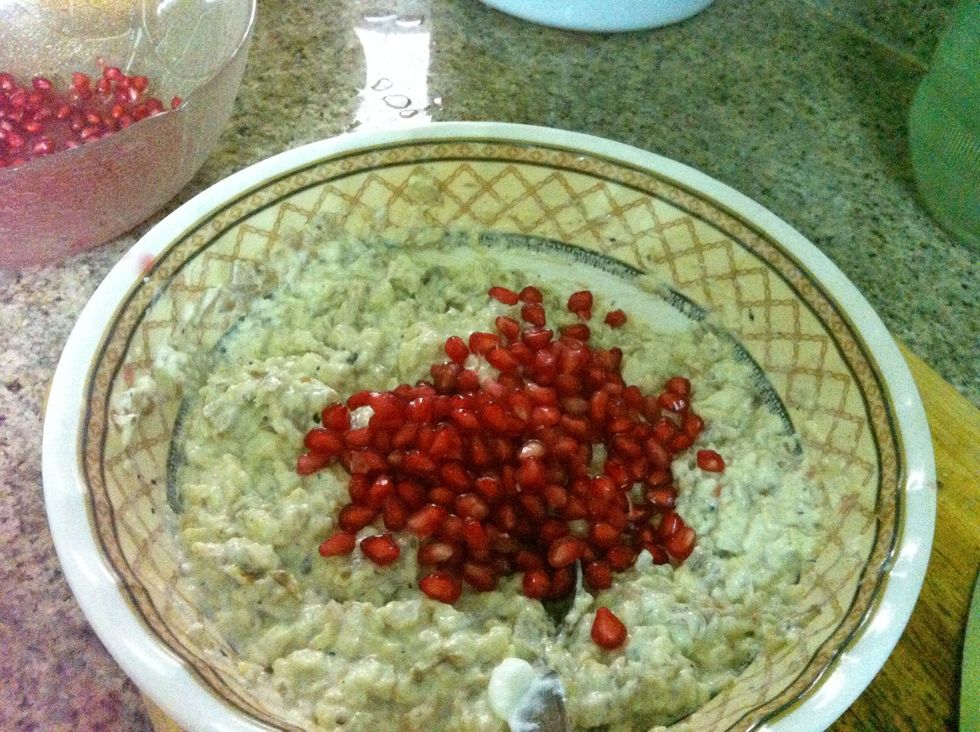 Add about half a cup of pomegranate seeds. Nice juicy ruby red love!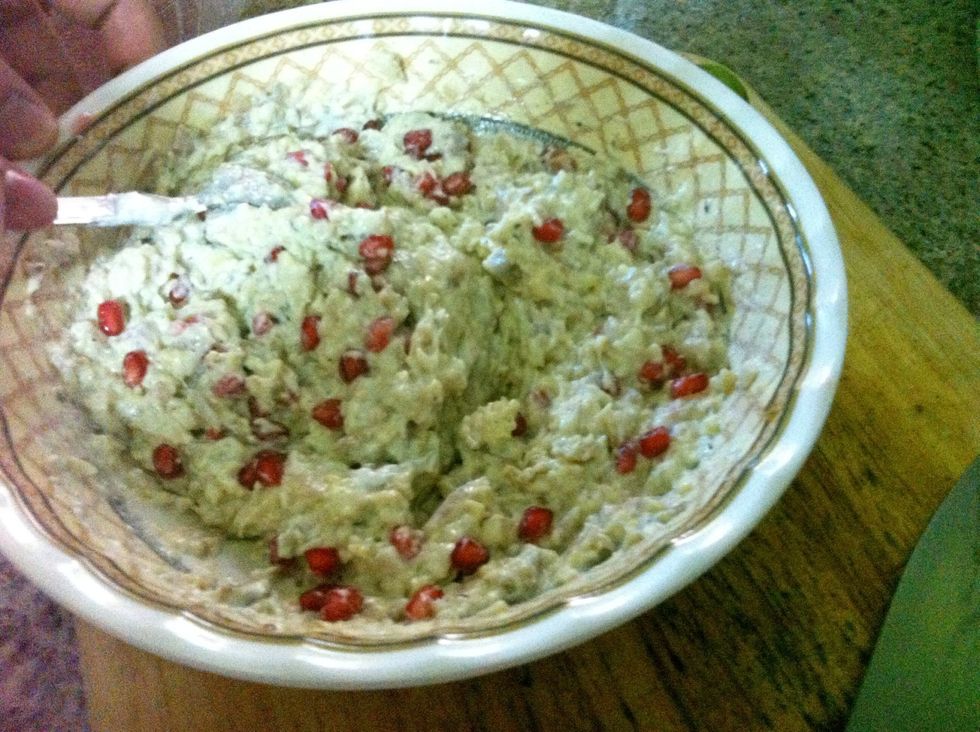 Fold it in.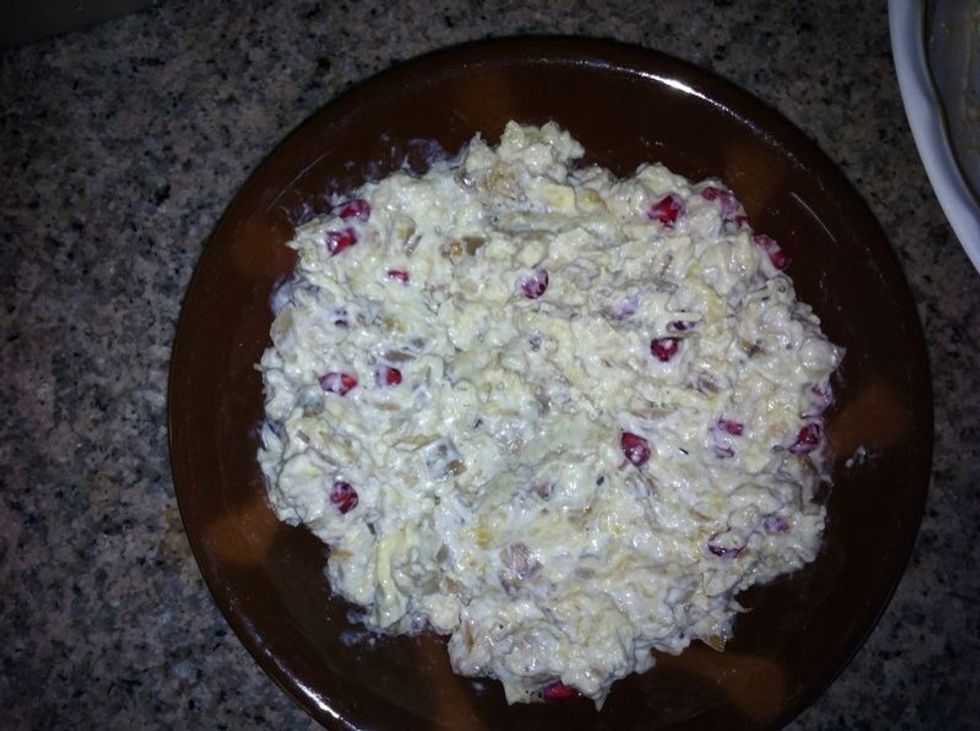 Place in a serving bowl. This is an authentic middle eastern ramekin.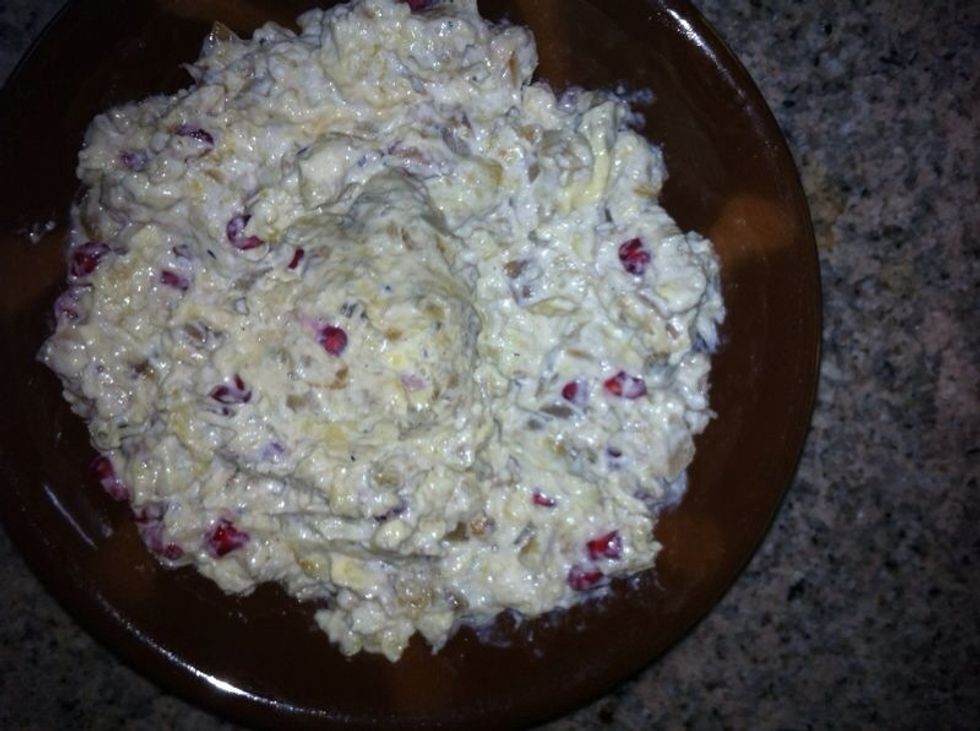 Make a crater in the center.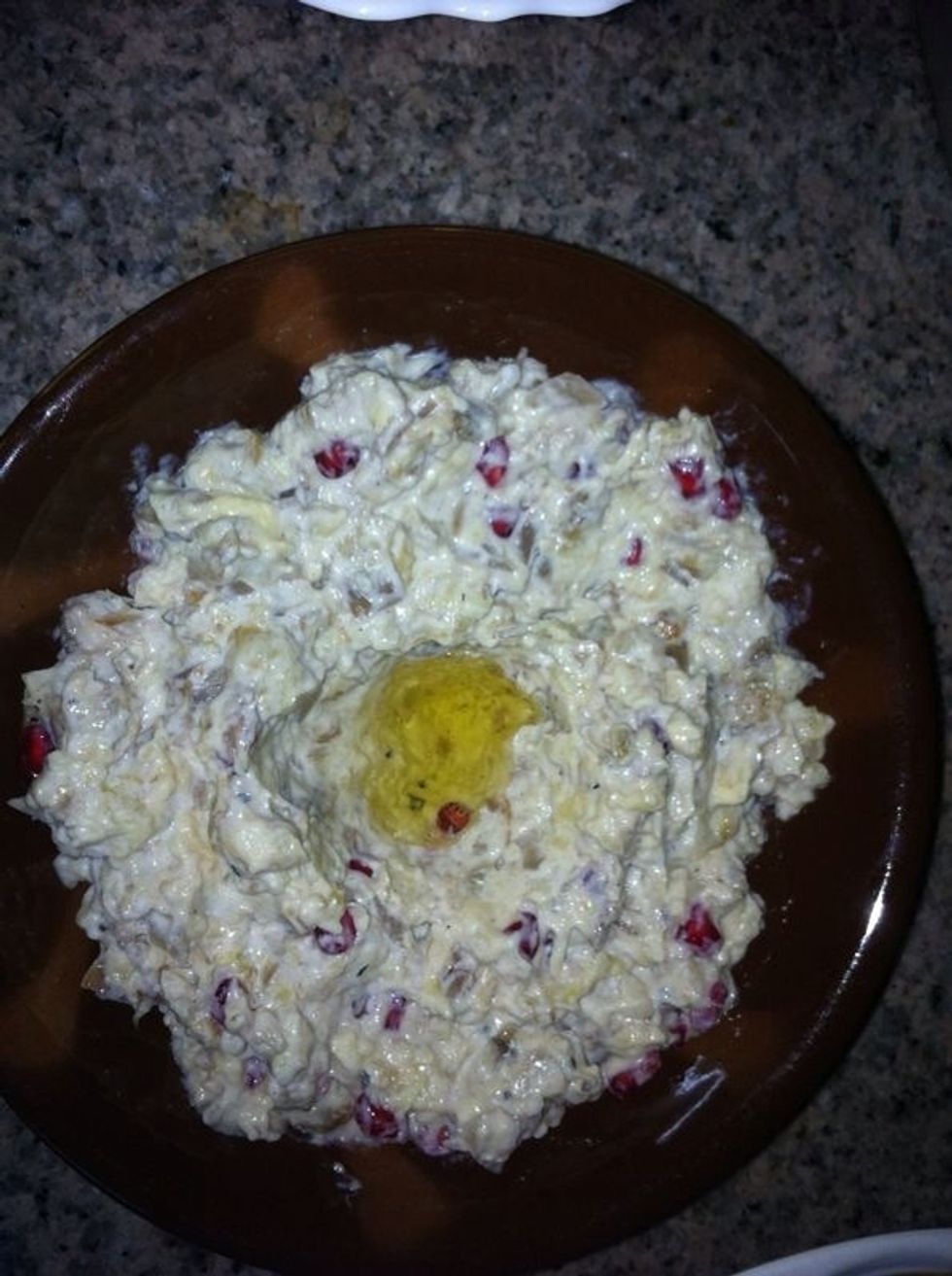 Add a drizzle of olive oil.
Place a spoon in the crater at a 45 degree angle and rotate the bowl while keeping the spoon steady.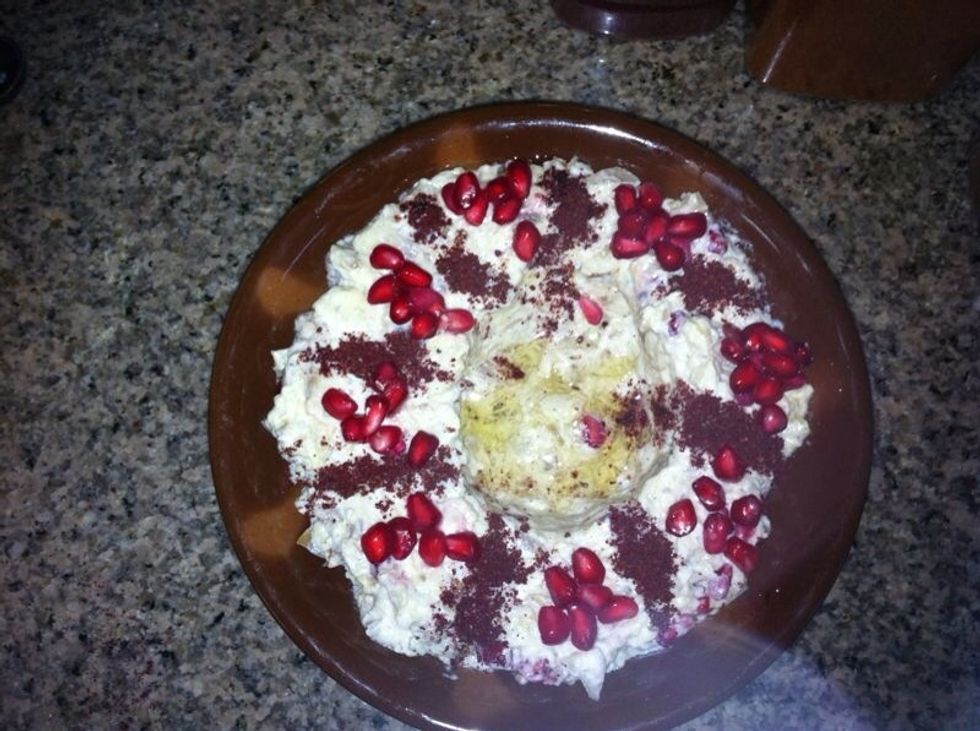 Add more olive oil in the crater. Garnish with more pomegranate seeds and alternate with sumac.
Add 2 Tablespoons of pomegranate molasses and more pomegranates in the crater. Cover in plastic wrap and chill for an hour or two before serving. Serve with pita chips or pita bread or any flat bread!
2.0 Medium eggplants
1.0 Medium pomegranate
3.0Tbsp Greek yogurt
2.0Tbsp Tahini (seasame paste)
1.0Tbsp Lemon juice
Salt and pepper to taste
1.0 Red onion
1.0 Bulb of roasted garlic
1.0Tbsp Olive oil
2.0Tbsp Pomegranate molasses
Sumac
Big Guy Big Flavors
I enjoy the simpler things in life, jazz, food and cooking! Follow me for delicious recipes and guides