How to make awesome thanksgiving gravy ahead of time
This recipe can be made ahead of time, and while reheating it on thanksgiving, add some of your pan drippings from the turkey for shizn-giggles!
22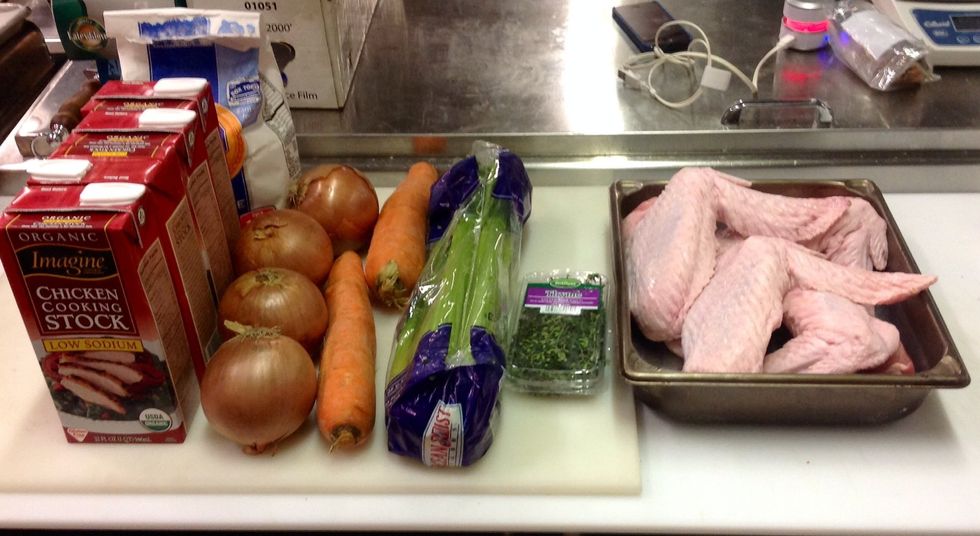 I've doubled my recipe, but this amount will yield 2 quarts or 64oz of gravy!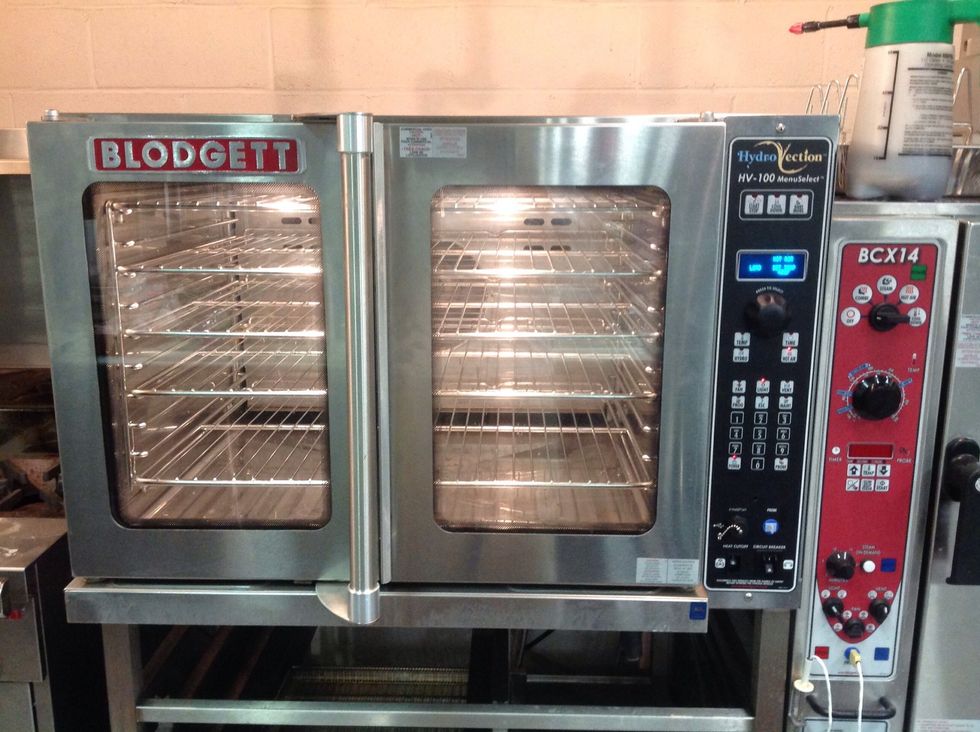 Preheat your oven to 400F.
Mise en Place! A.k.a., chop your veg! :)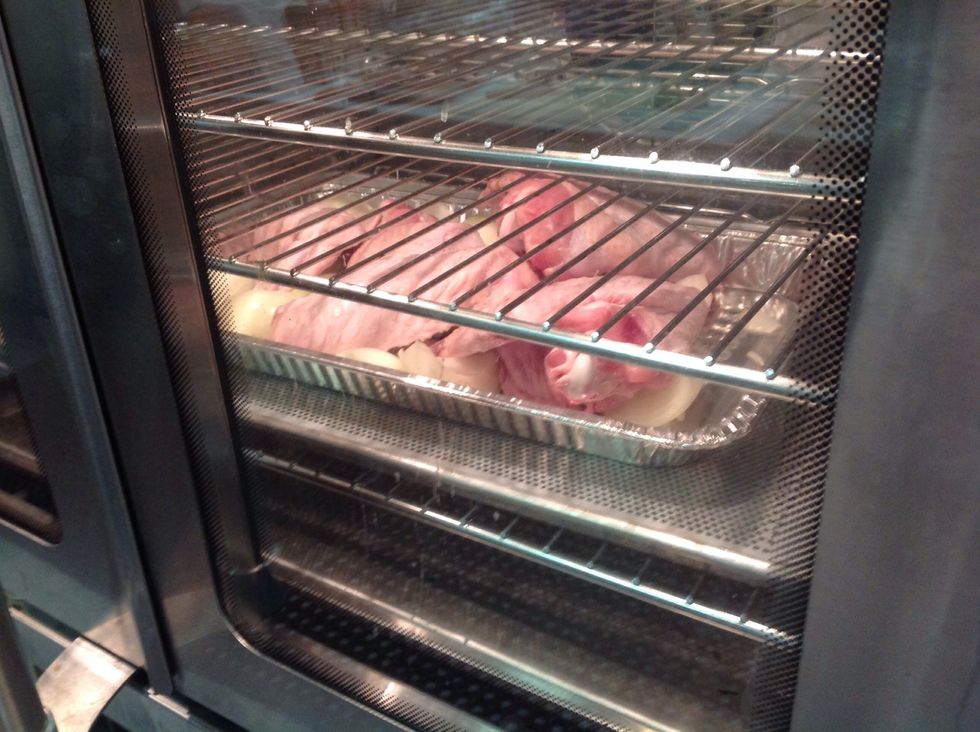 Add wings and onions to preheated oven. Use a roasting pan or a disposable one if you like. Roast for 75mins or until wings are golden brown.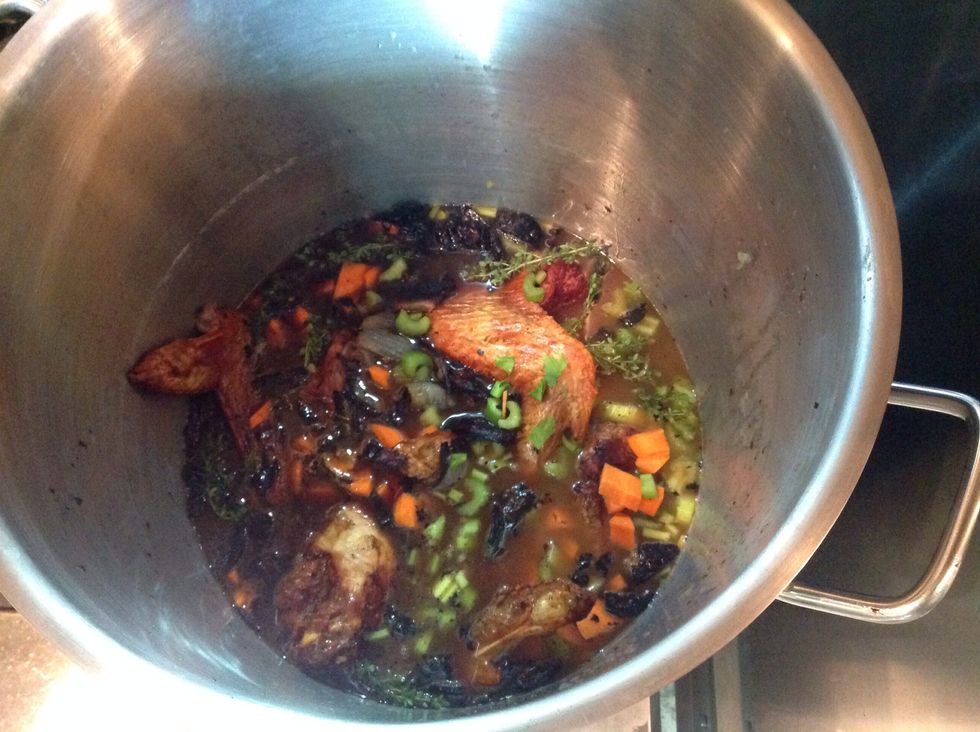 Transfer wings & onions into a large stock pot, between 5 & 6 qts. Add 1 cup of H2O to pan you roasted wings and onions & stir to scrape-up any (brown bits) fond on the bottom. Add to the pot.
Forgot to take pics of next step - sorry! Add 6 (of the 8) cups of broth, celery, carrots, and thyme to pot. Bring to boil, then reduce heat to simmer for 90mins. Go for a walk, grab a glass of vino!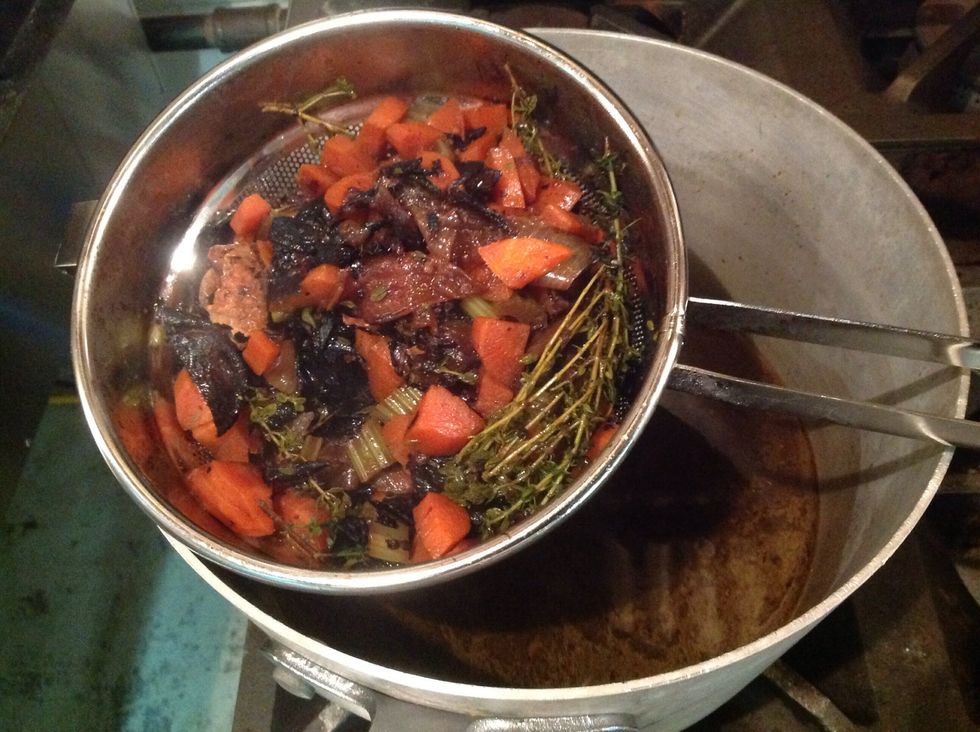 Strain stock into a smaller sauce pot and discard veggies. Save wings if you'd like to shred the meat & add to finished sauce, but save that for last!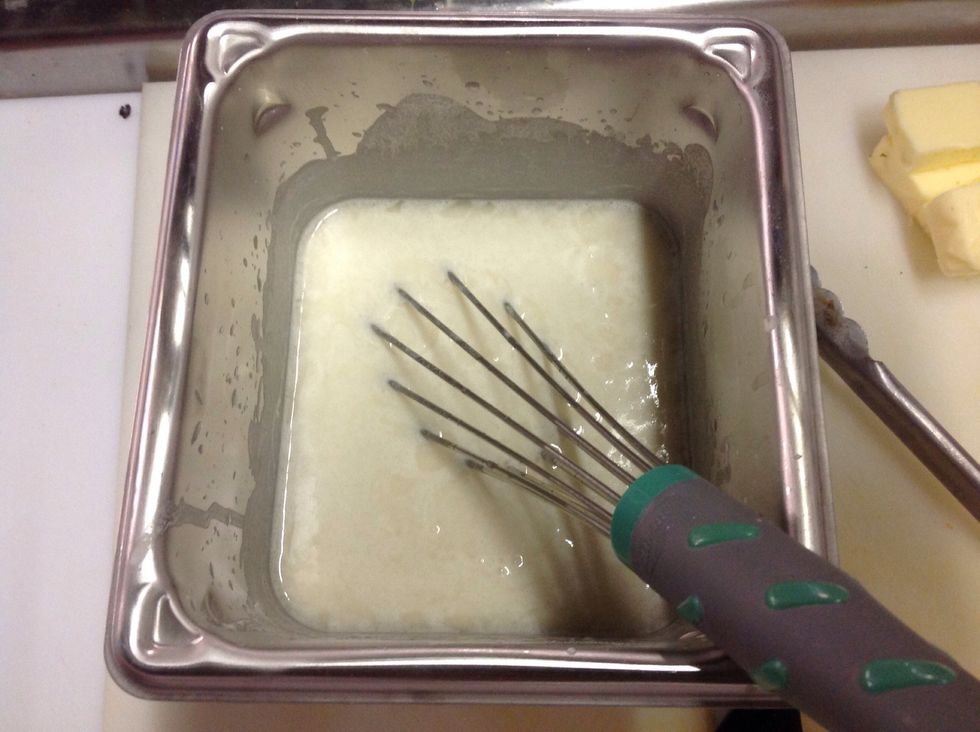 Combine remaining 2 cups of chicken broth and 3/4c flour. Whisk until well incorporated.
Once stock is simmering nicely, skim off as much fat as you can, then add flour/broth mixture. Whisk it in! Simmer for 5 mins. Turn off heat, whisk in butter and season with salt & pepper.
Remember those wings. Pull the meat off and reserve.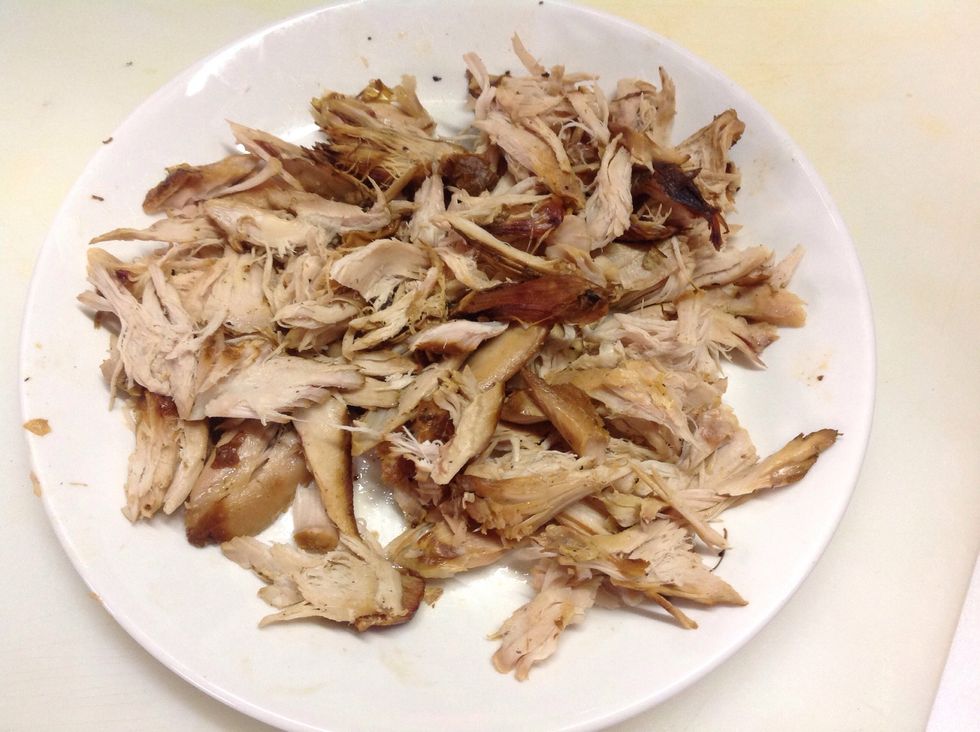 You can add this to the finished gravy if you'd like. Otherwise, throw it on top of a salad, or freeze for soup...
Voila! The finished product! U can make this up to a month ahead, frozen and then thawed 2 days before turkey day. Spend less time in the kitchen and more time with your guests!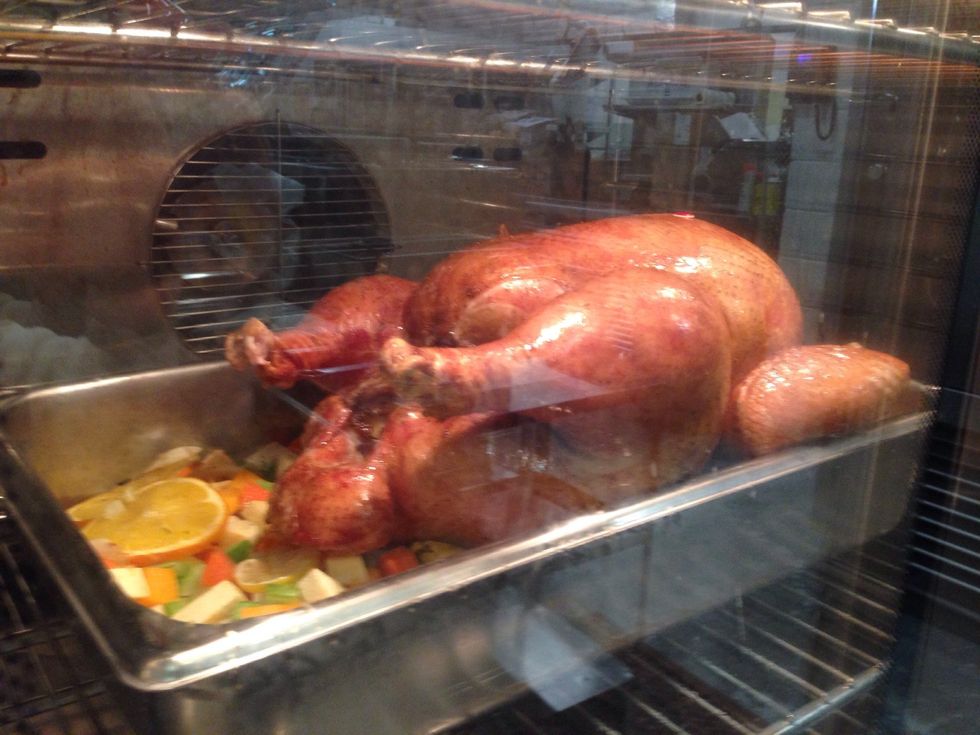 Don't forget to add you pan drippings if you like! Thanks Mom for your awesome recipe!
4.0 Large Turkey Wings
2.0 Med Yellow Onions
1.0c H2O
8.0c Low Sodium Chicken Broth
2.0 Med Carrot
2.0 Med Celery Stalks W/ Leaves
4.0 Sprigs of Fresh Thyme
2.0Tbsp Butter
3/4c Flour