How to make awesome salmon patties w/ #1 french made easy
If you like crab cakes, you will love this dish! It's a quick and easy recipe. Eat them with a salad or toast up your favorite bun then add some lettuce and tomatoes for a great sandwich!
34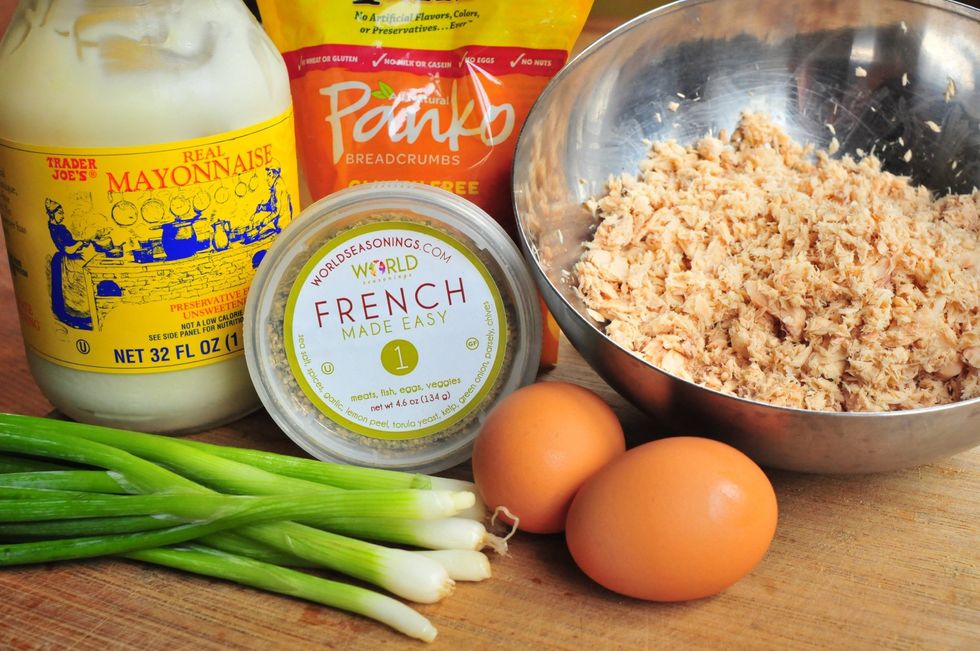 Everything you need. You can buy #1 French Made Easy at www.worldseasonings.com. Use the code "snapguide" for a 20% discount. All of our blends are gluten free, kosher and all-natural!
*Optional topping - Mix 2 cups of Greek yogurt with 1/2 teaspoon of #1French Made Easy. Cover and place in your fridge so the flavors intensify as the seasoning releases its greatness :).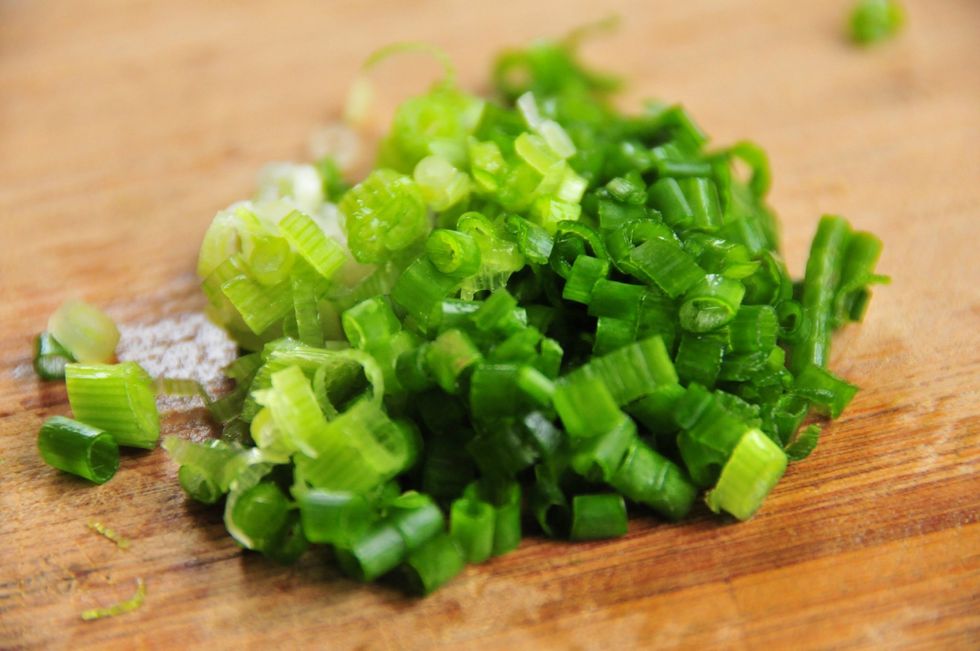 Dice the green onions. I used 3 smaller green onions to get the 1/4 cup necessary.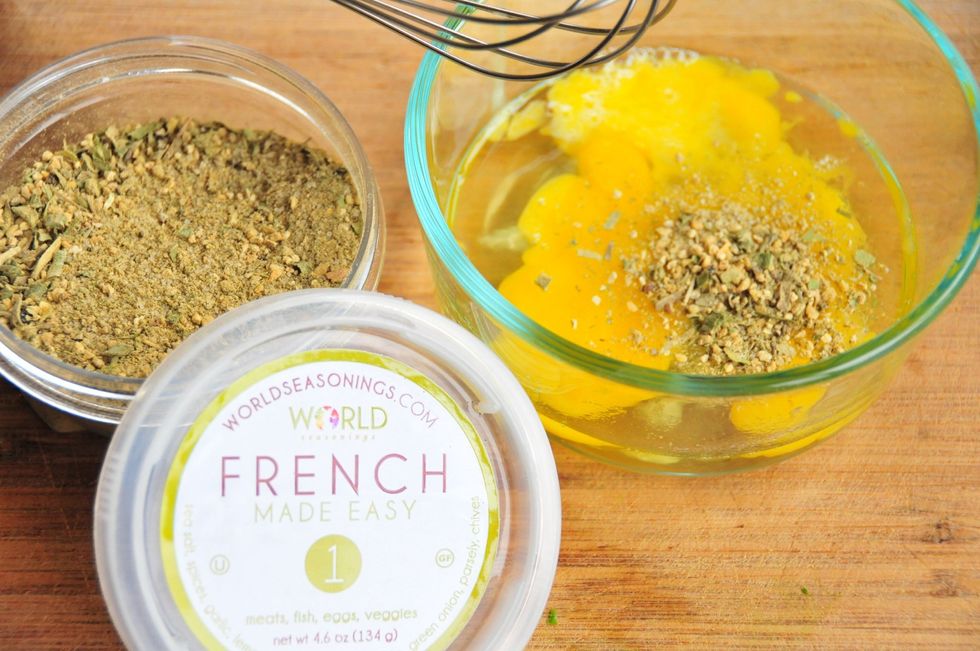 Crack the eggs in a small bowl. Add 1 teaspoon of the French seasoning blend, then whisk it all together.
Add all the ingredients to a bowl, including the 2nd teaspoon of the seasoning and the pepper. Mix gently until everything is combined.
Let the salmon mixture rest for about 10 minutes so the Panko absorbs the liquid.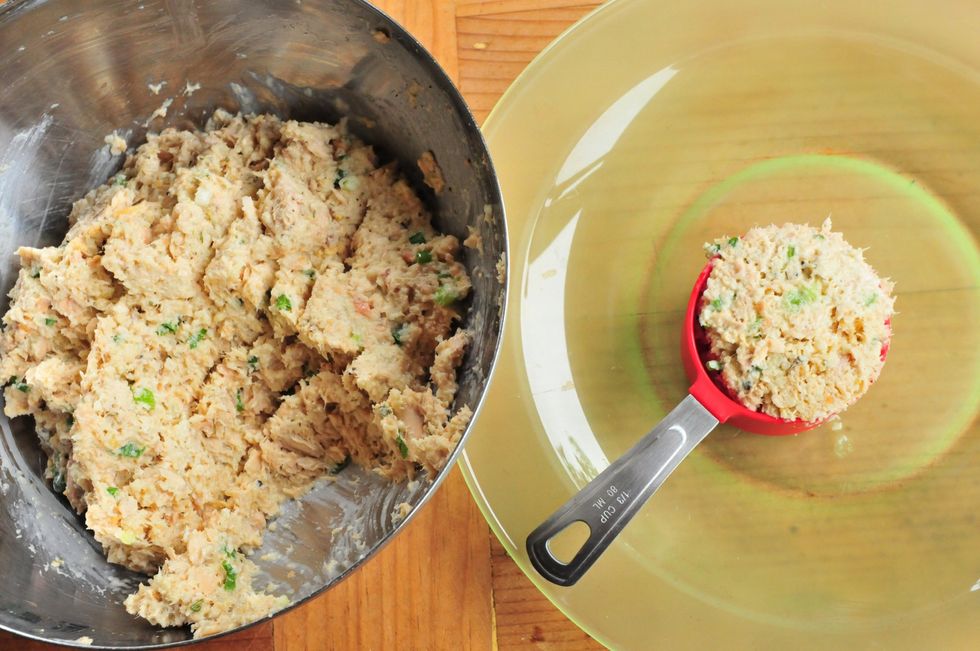 This recipe will yield 6 patties using a 1/3 measuring cup. Pack salmon firmly into the cup then dump it into your hand. Gently mold the patty as thick or thin as you like. Mine are about 1" thick.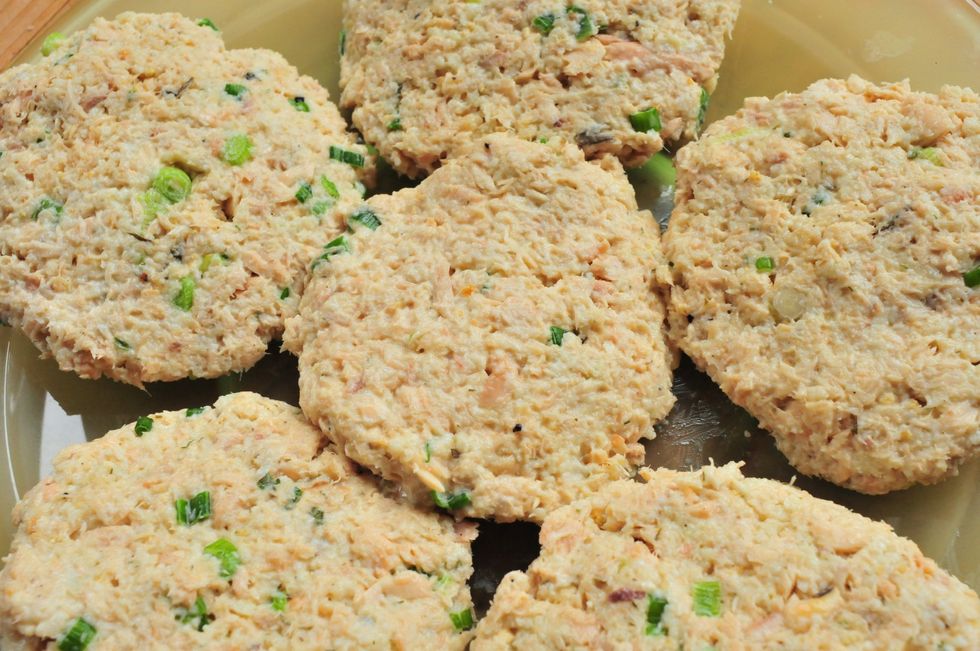 Cover the patties and let them sit for another 10 minutes or so. After letting them sit, place a non-stick pan on the stove over medium to high heat. Add 3 tablespoons of oil.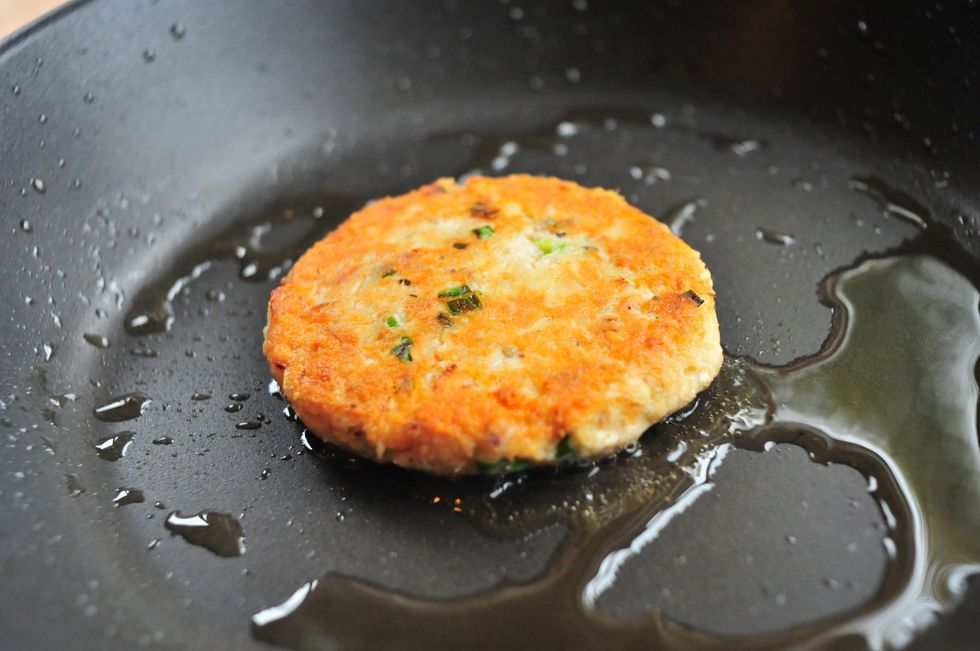 Make sure the oil is hot enough to fry the patties. You want the patty to sizzle when you put it in the pan so it gets a crispy crust. Cook on each side for about 3-4 minutes, or until golden brown.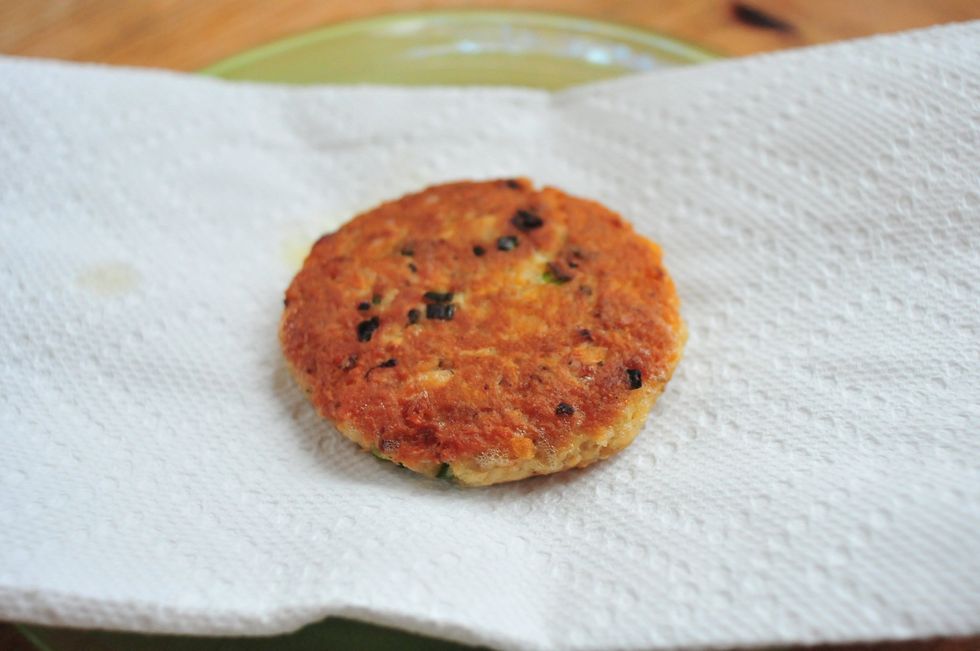 Place on a paper towel to remove excess oil. Cook the rest of your patties then serve immediately while warm.
Top each patty with a dollop of the Greek-yogurt sauce, add a little salad and enjoy! You can make this exact recipe with any of our seasoning blends - giving you 9 versions of this amazing treat!
Thanks for reading my guide. If you love to cook, are learning to cook, or already know how to cook, you will love my seasoning blends. They are only available online at www.worldseasonings.com. Thx
1/4tsp #1 French Made Easy
15.0oz Pink salmon, usually 3 small cans
2.0 Eggs, beaten
1/2c Mayonnaise, low fat if you prefer
1/2c Panko breadcrumbs (we used Gluten-free panko)
1/2tsp Fresh ground pepper
1/4c Green onions, diced
3.0Tbsp Olive oil, for cooking
2.0c Greek yogurt, for topping
World Seasonings
World Seasonings offers 9 amazing gluten free, kosher and all-natural seasoning blends that will make breakfast, lunch and dinner extraordinary.
San Diego, CA - everywhere