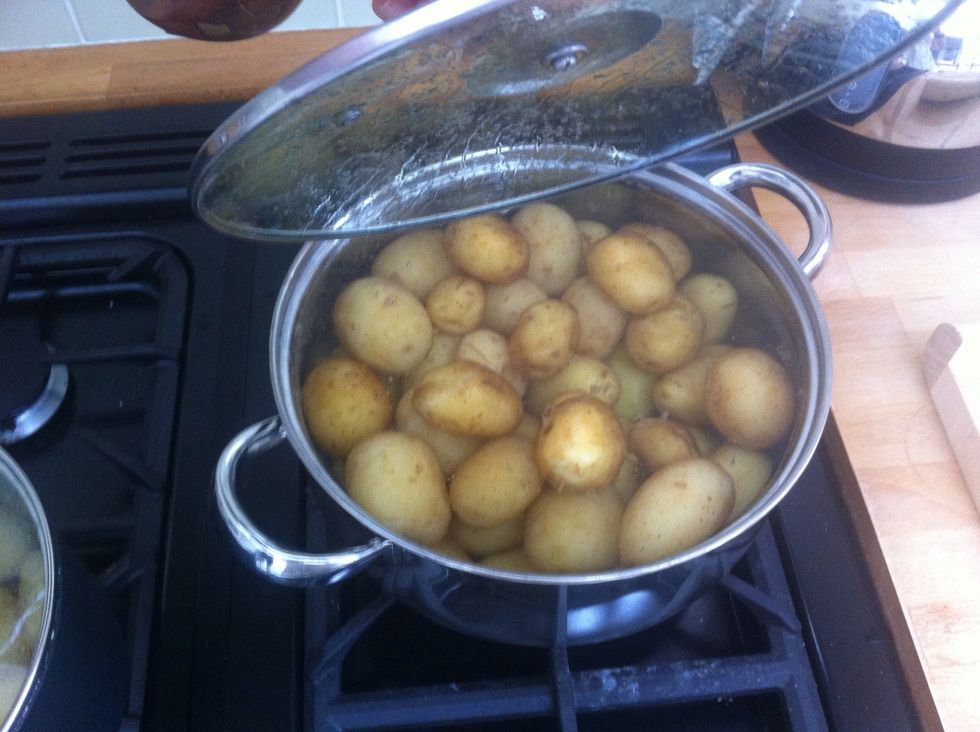 Boil your potatoes in salted water until cooked. You can tell this buy putting a fork into them, they should fall off the fork easily!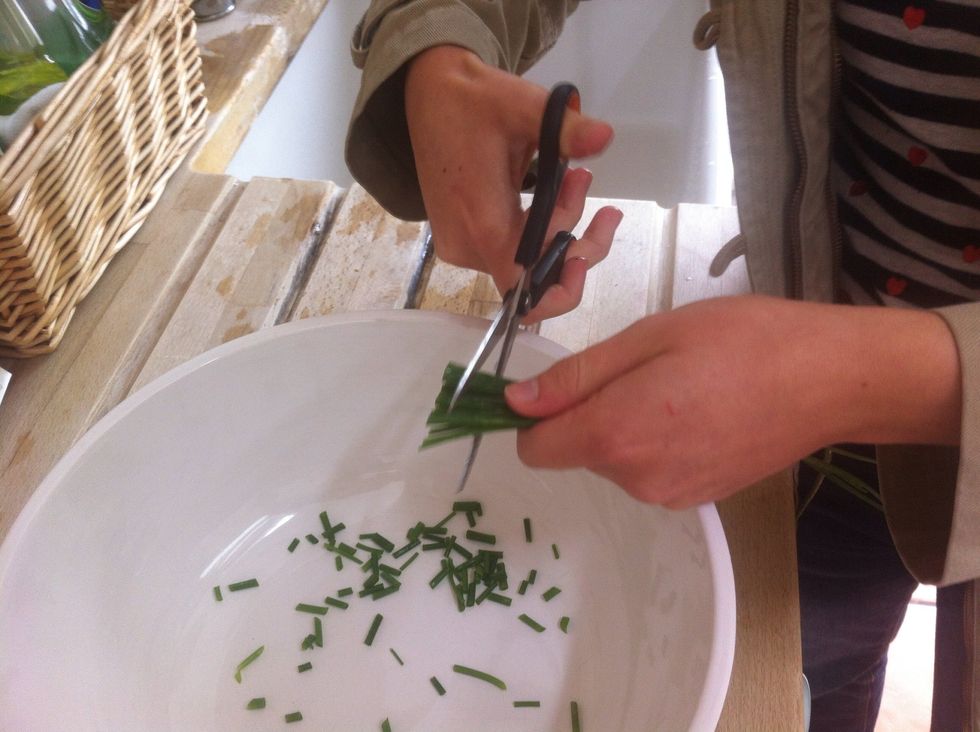 Cut chives into a large bowl with a pair of scissors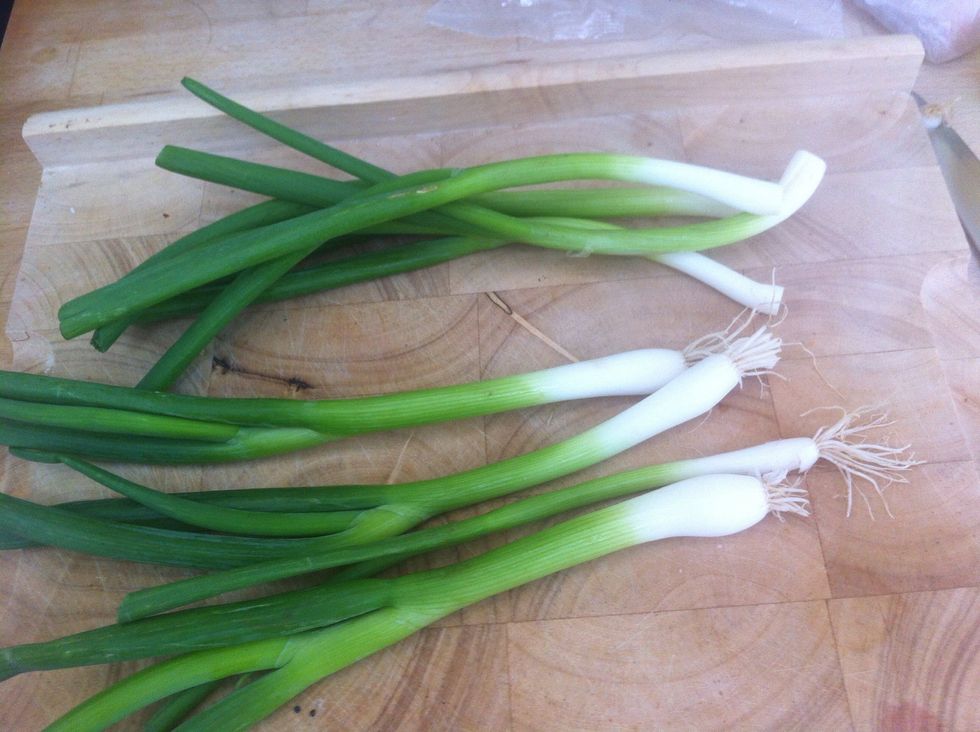 Clean spring onions and remove roots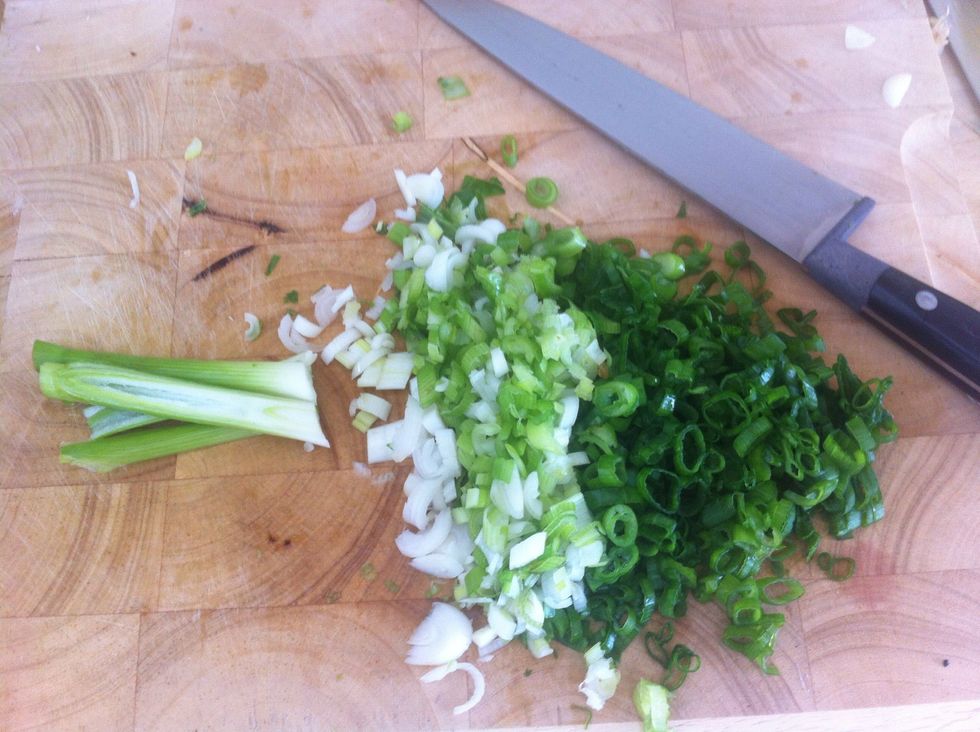 Chop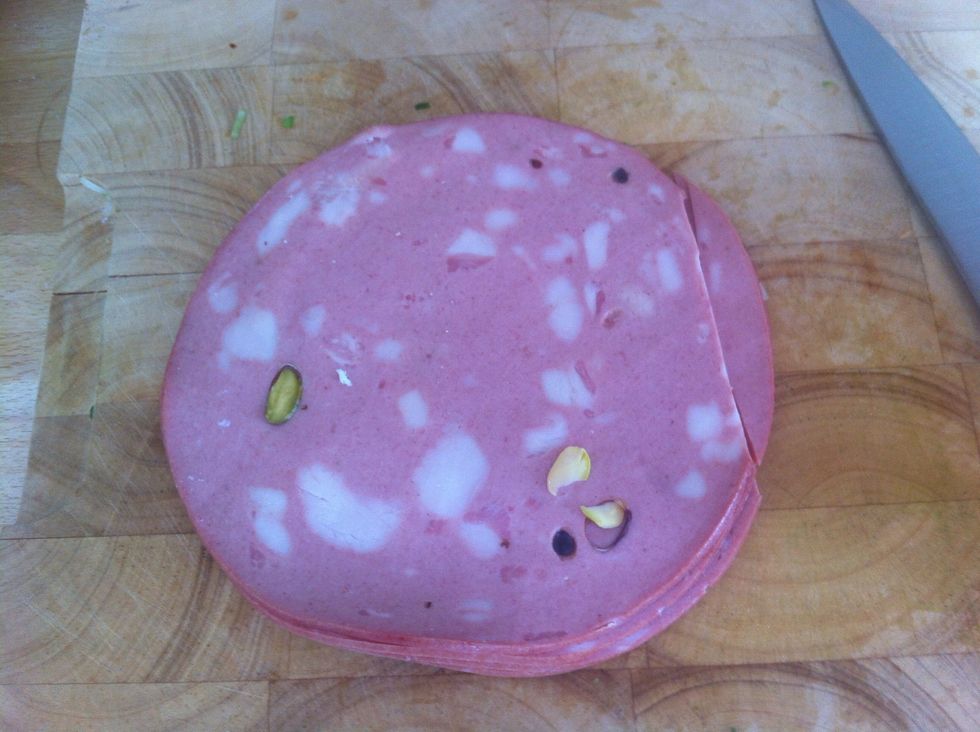 Put you mortadella into a pile. You can use any ham you fancy! If you a vegan or veggie why not add olives or sun dried tomatoes instead!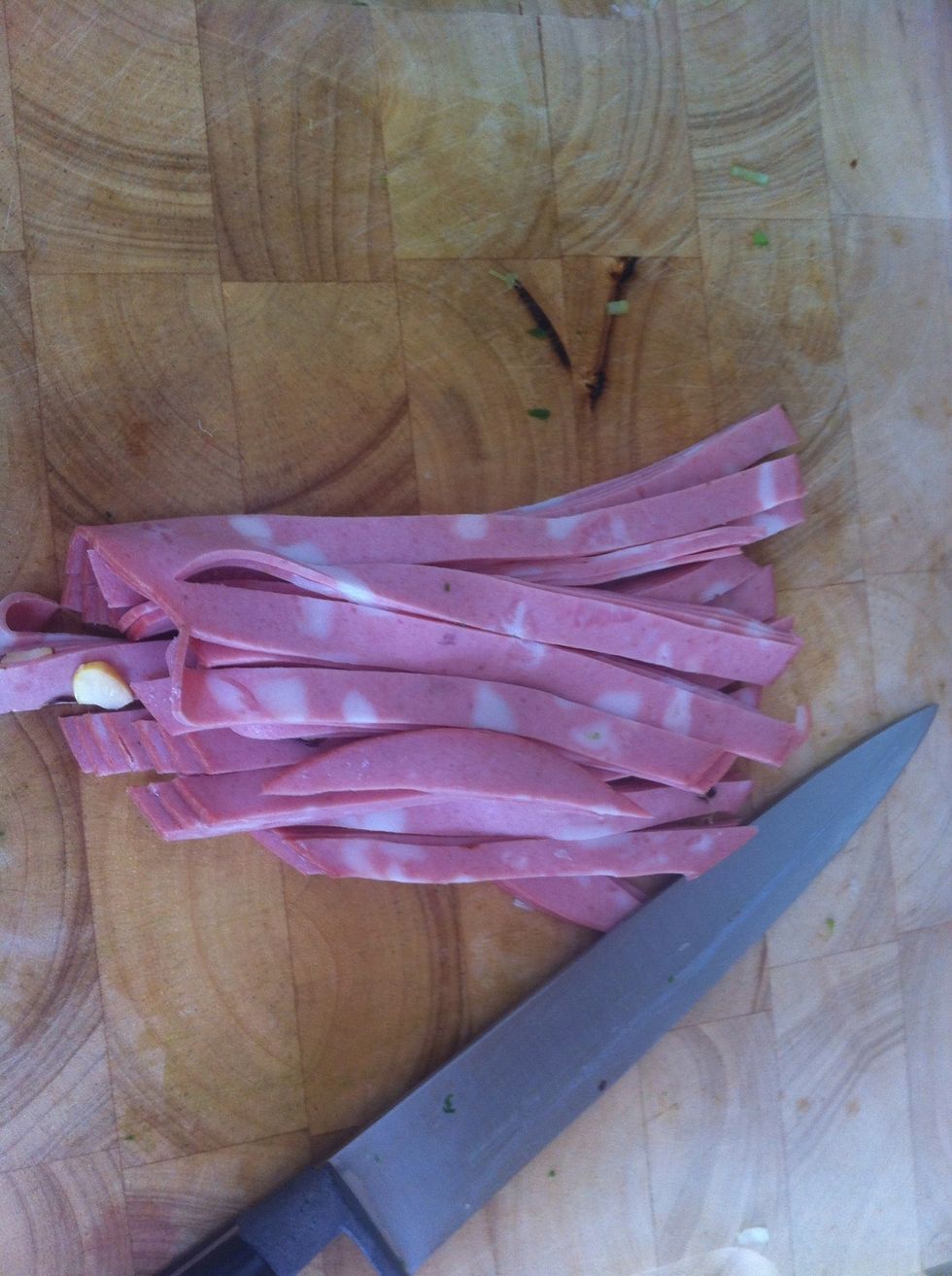 Slice in one direction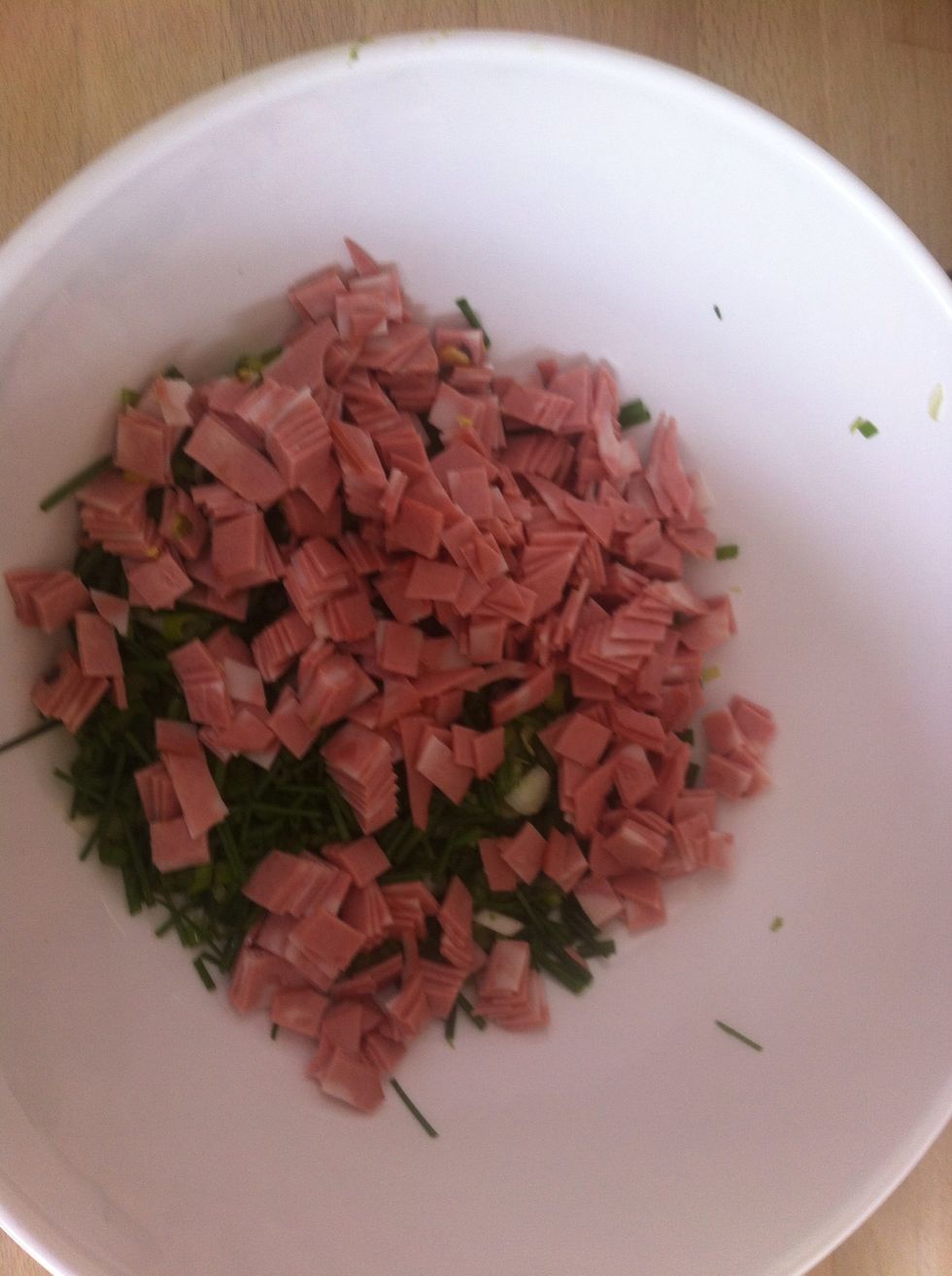 Then dice and add to bowl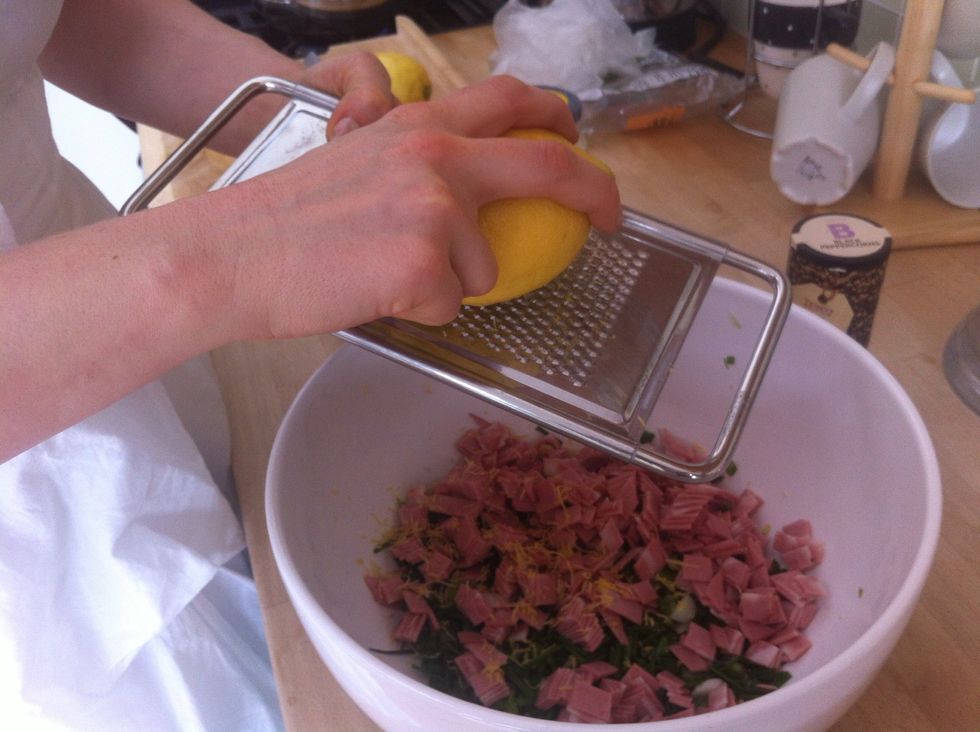 Grate in zest of lemon, then juice and add that
Add a good gulp of olive oil, salt and pepper!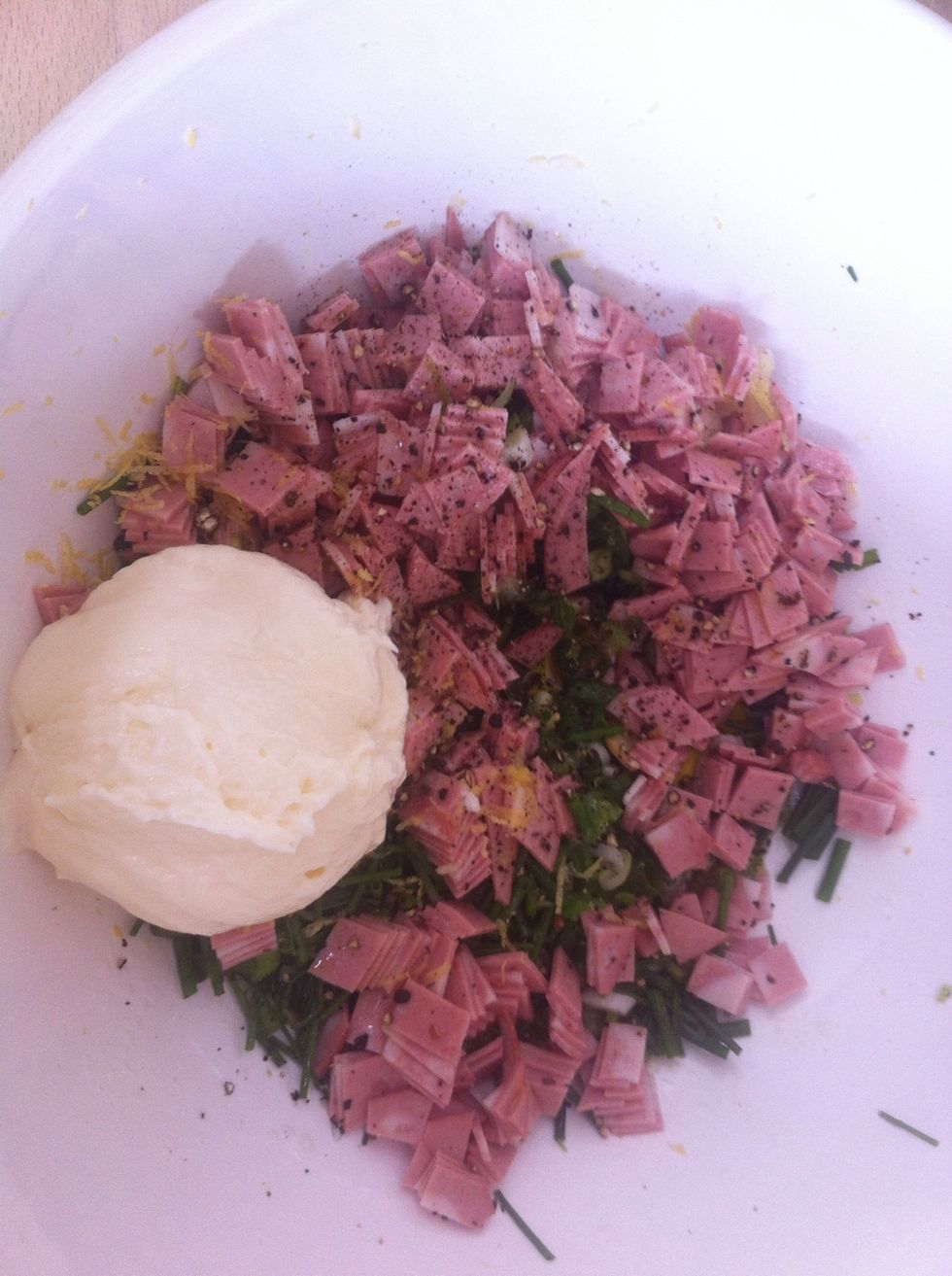 Spoon of mayo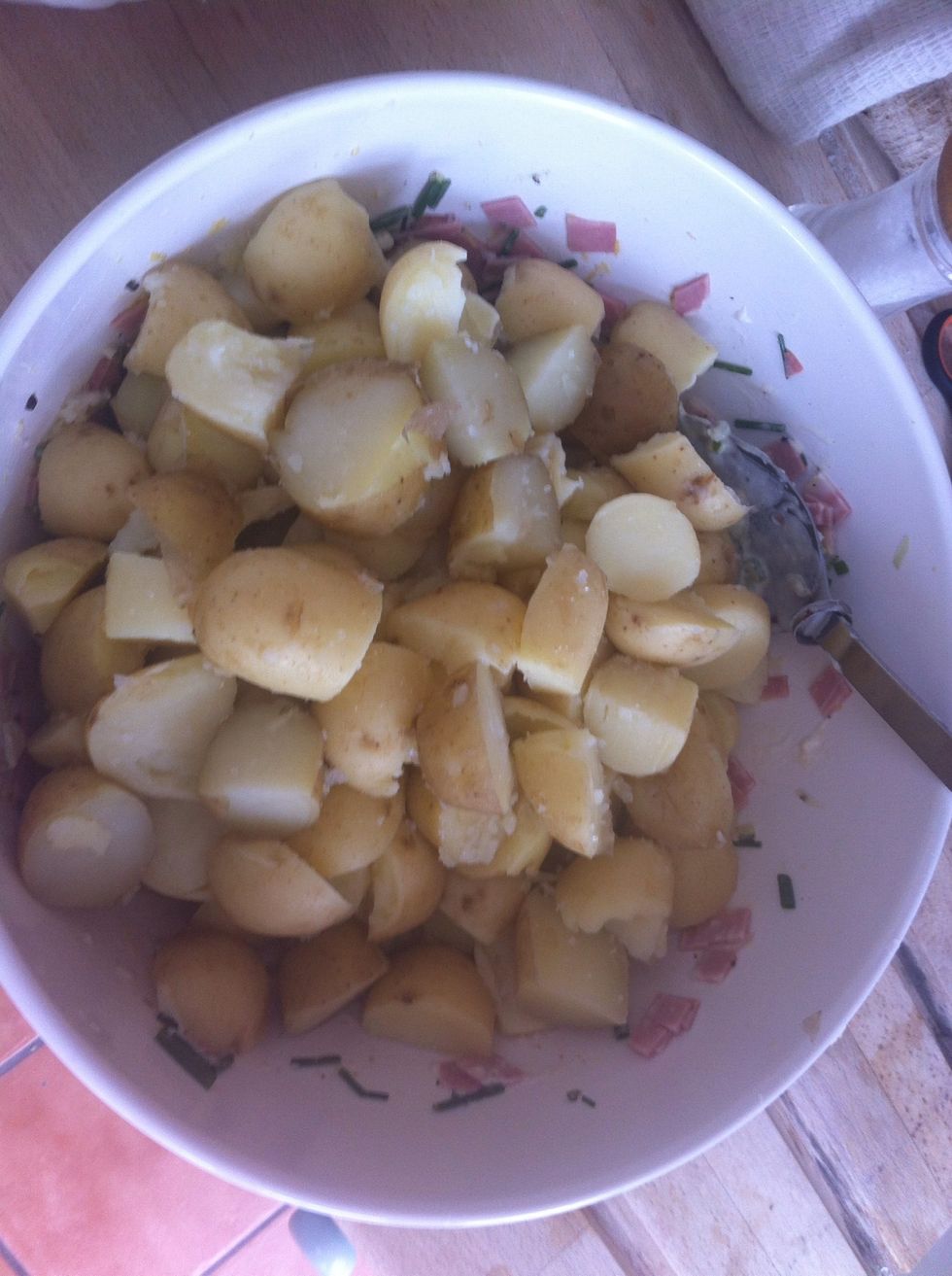 Cut up potatoes and add, I like it when their warm but you can use cold too! Gently mix so you don't mash the potatoes!
Taste for seasoning! Serve or refrigerate to eat later! It is best eaten at room temp!
You can use any herbs you fancy! Basil and mint work very well! We had chives in the garden that day.... Let me know how you get on! :-)
1.0kg Baby potatoes
1.0bnch Spring onions
6.0 Slices of mortadella or any Ham you fancy
1.0 Lemon zest and juice
1.0bnch Chives
1.0 Gulg olive oil
1/2c Mayonnaise
Salt and pepper
Alex'S Supper Club
On a mission to get 1 million people who don't currently cook, cooking 1 meal a day from scratch! Add me on Facebook and twitter for photos and more ideas! :-)