Crispy & creamy. I've tried many doughnut recipes and this is by far the BEST I've tried. It tastes like the ones in my fav doughnut shop. :) Try it, no regrets guaranteed. 😊
786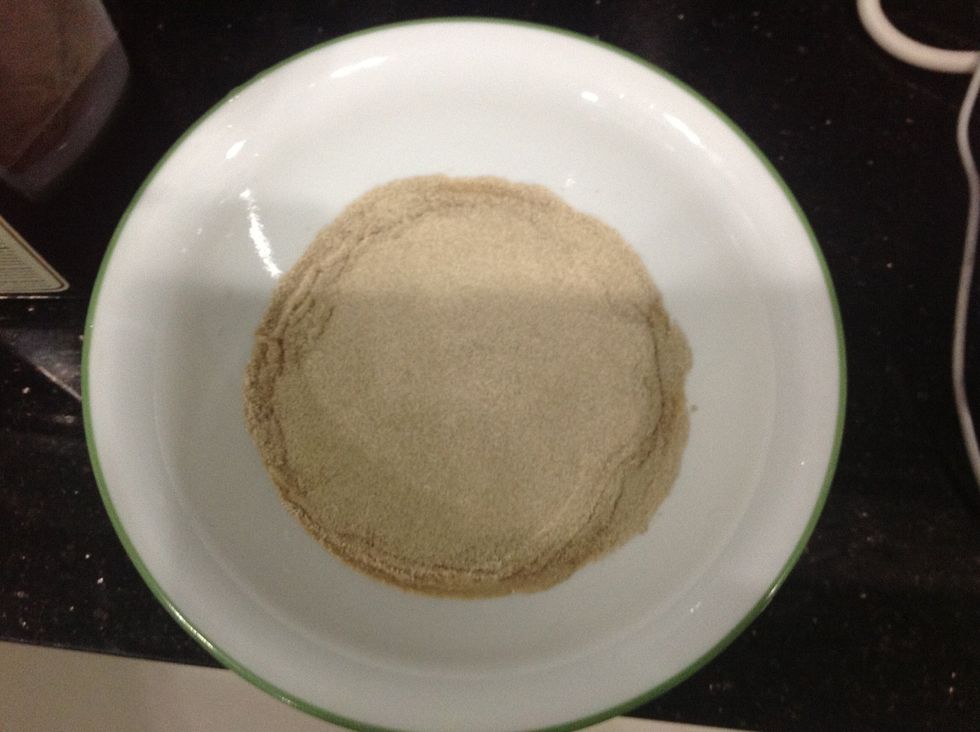 First, place warm water in a bowl and sprinkle yeast packets on it.
The yeast mixture would be foamy & thick. Very thick. I didn't manage to snap a picture! 😔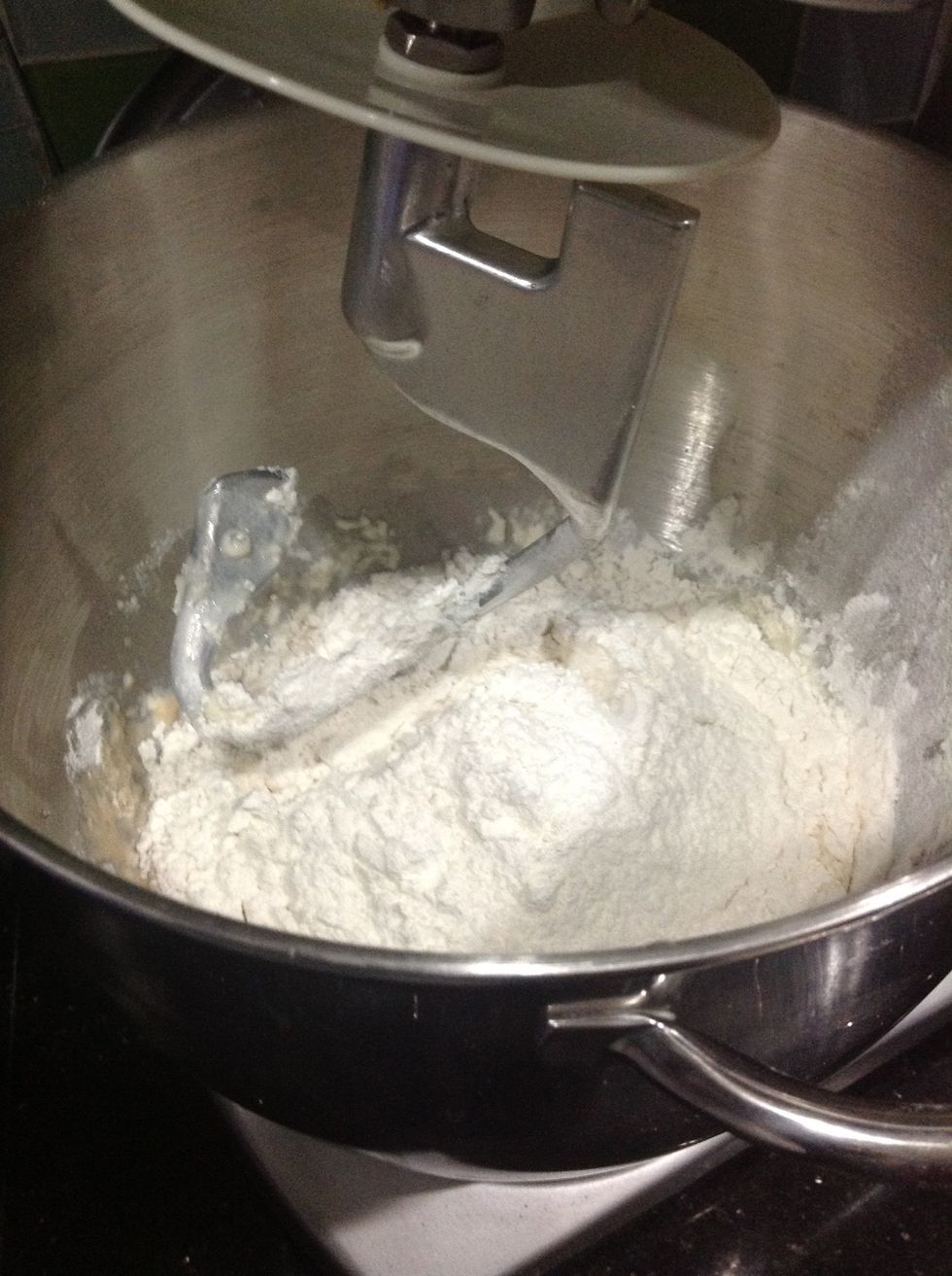 Once it gets disgusting and foamy, mix together the yeast mixture, milk, sugar, eggs, shortening (I used butter), and 2 cups of the flour.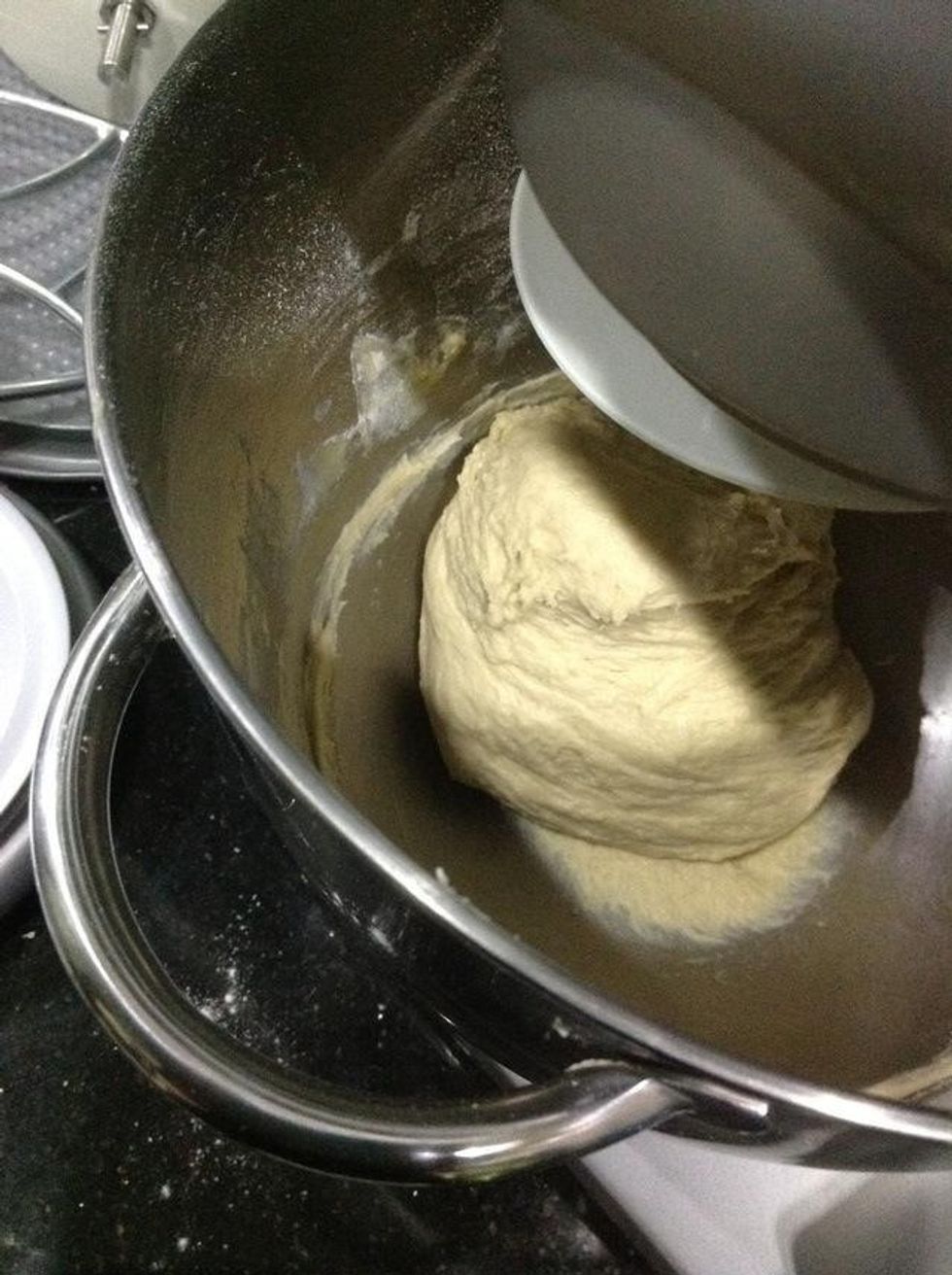 Then add the remaining flour, 1/2 cup at a time. Knead for 5 minutes. It should look like this.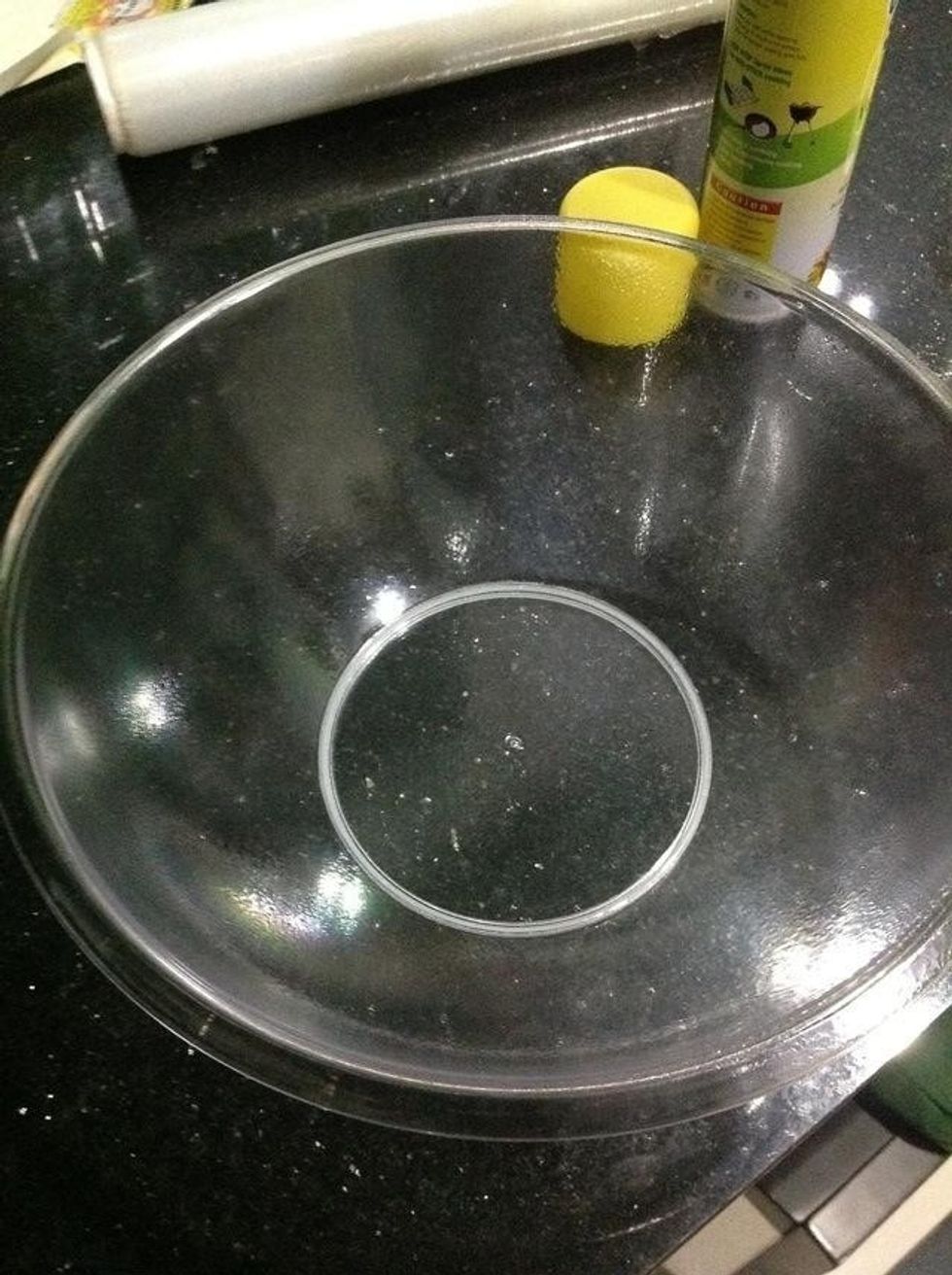 Get another bowl ready and spray with with non stick cooking spray, or grease it with butter/oil.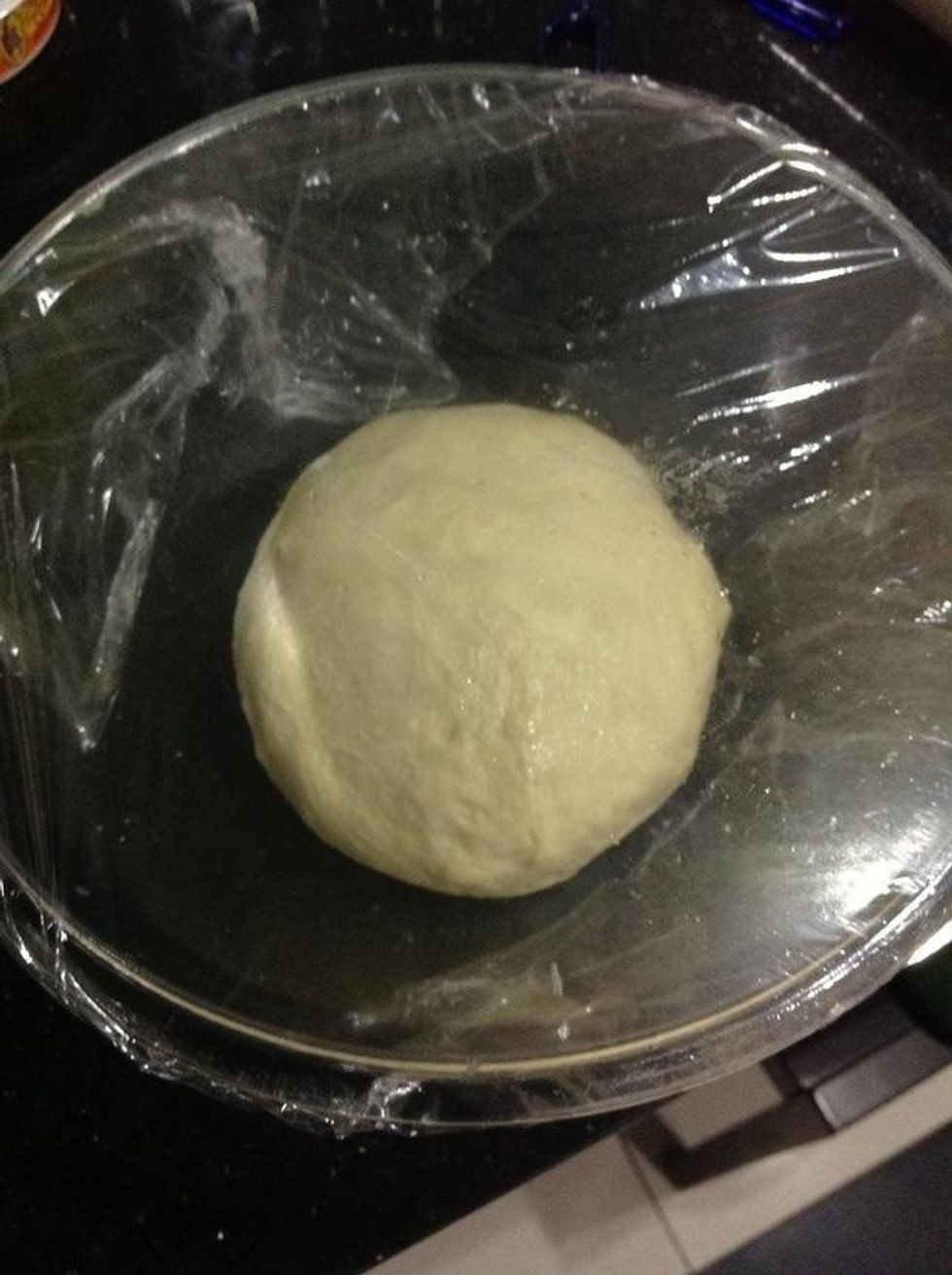 Then place your dough in it and cover it with plastic wrap.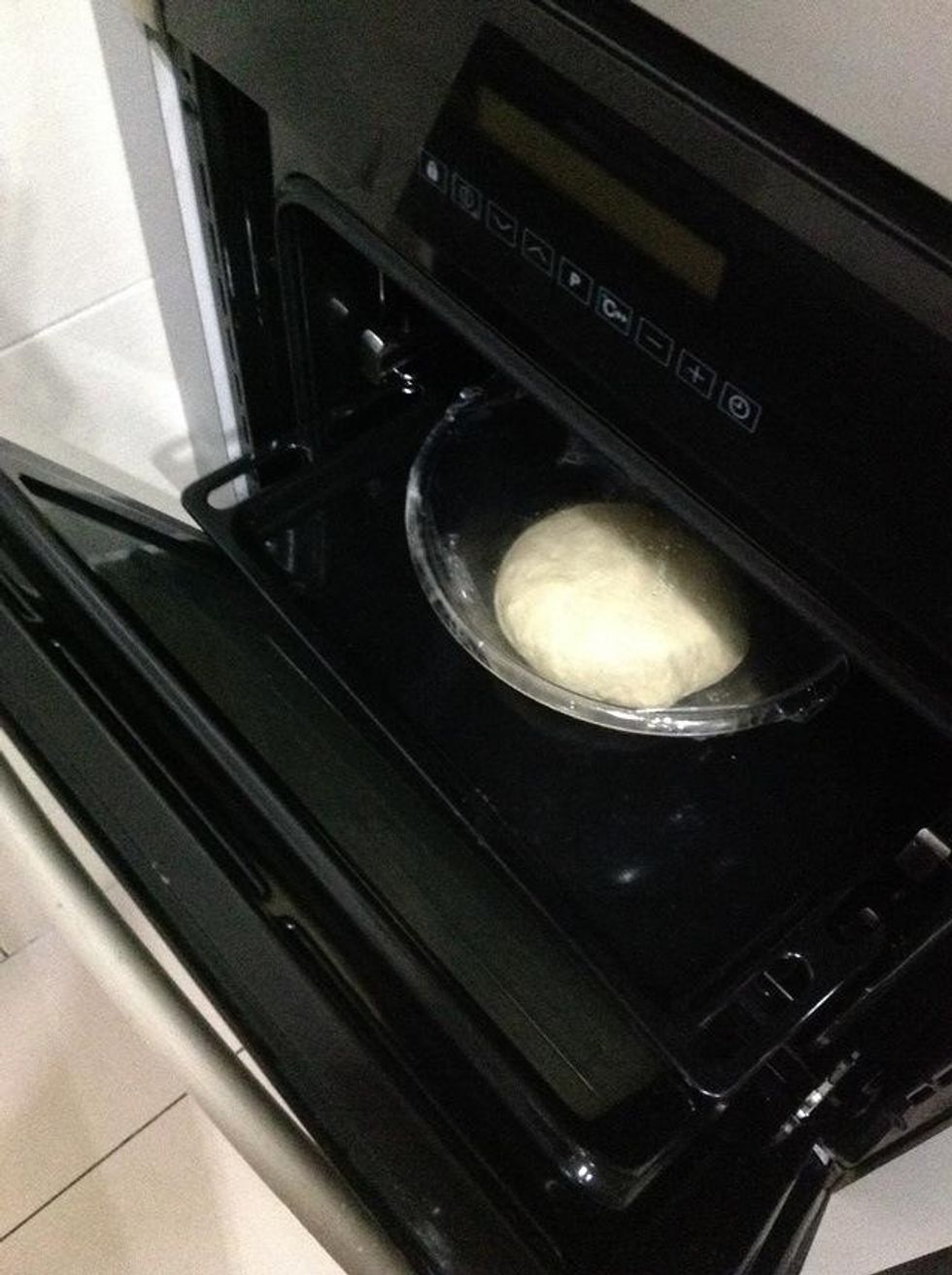 Place your dough in a warm place, I usually put mine in the oven, turned off of course.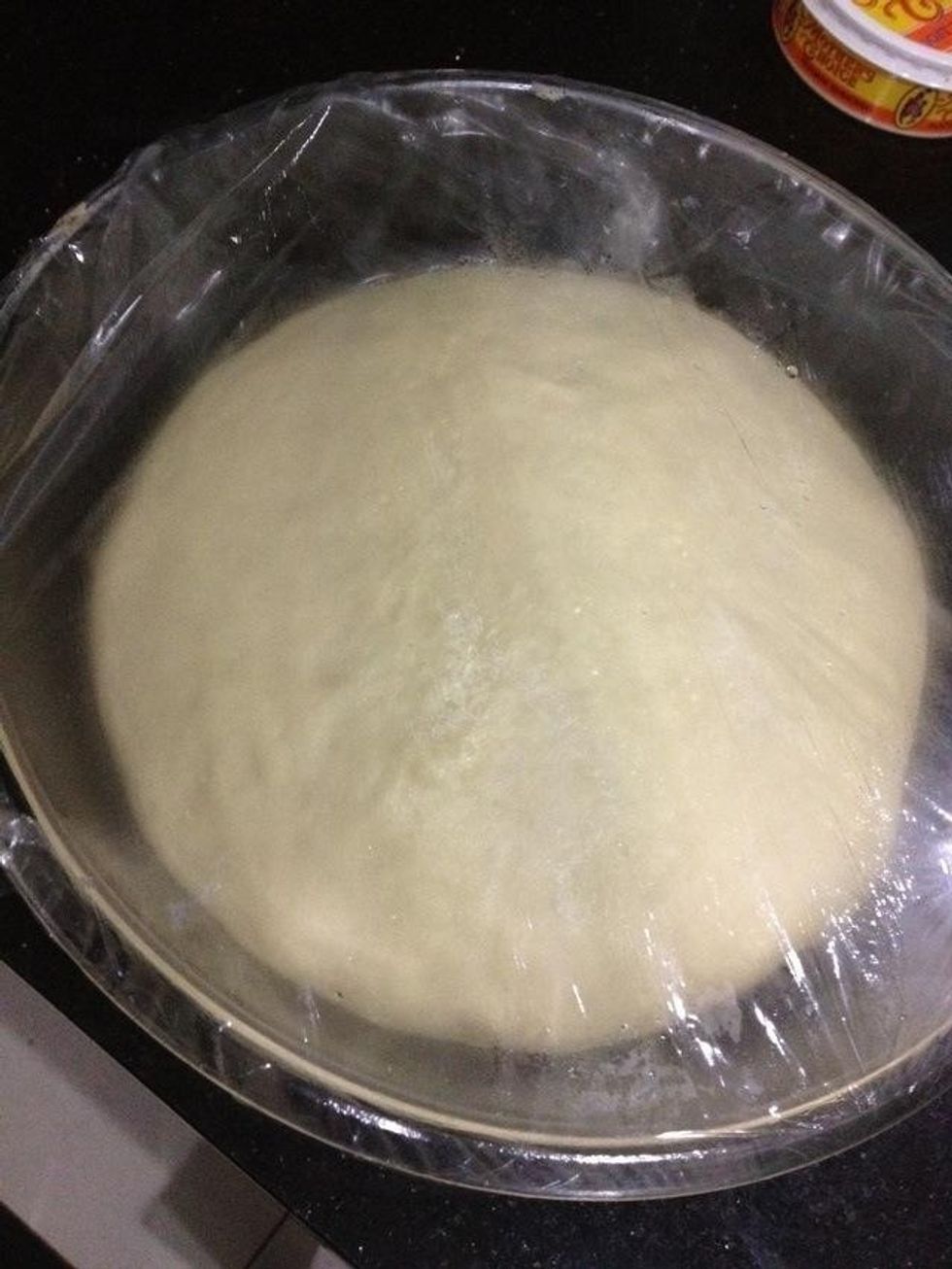 After 45-60 minutes, it's ready!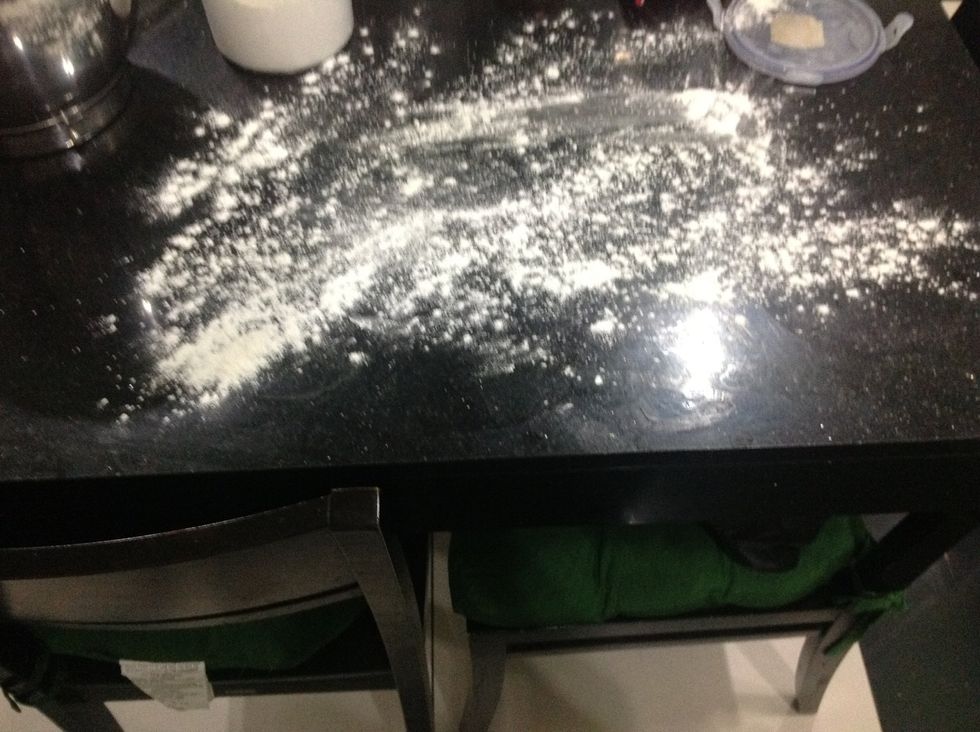 Flour your work surface well.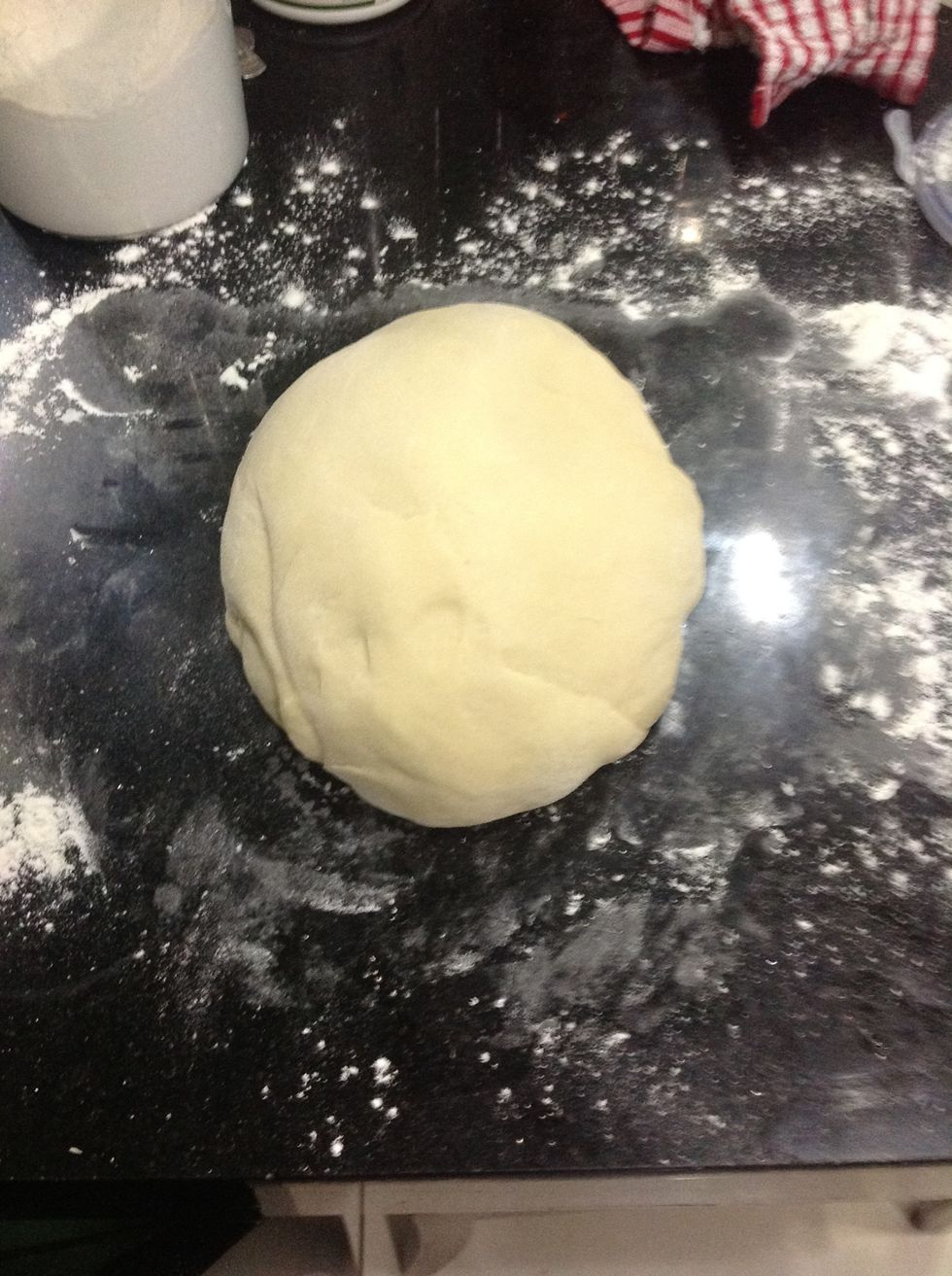 Place your dough and knead it a little by hand. Just until it comes together, like a minute.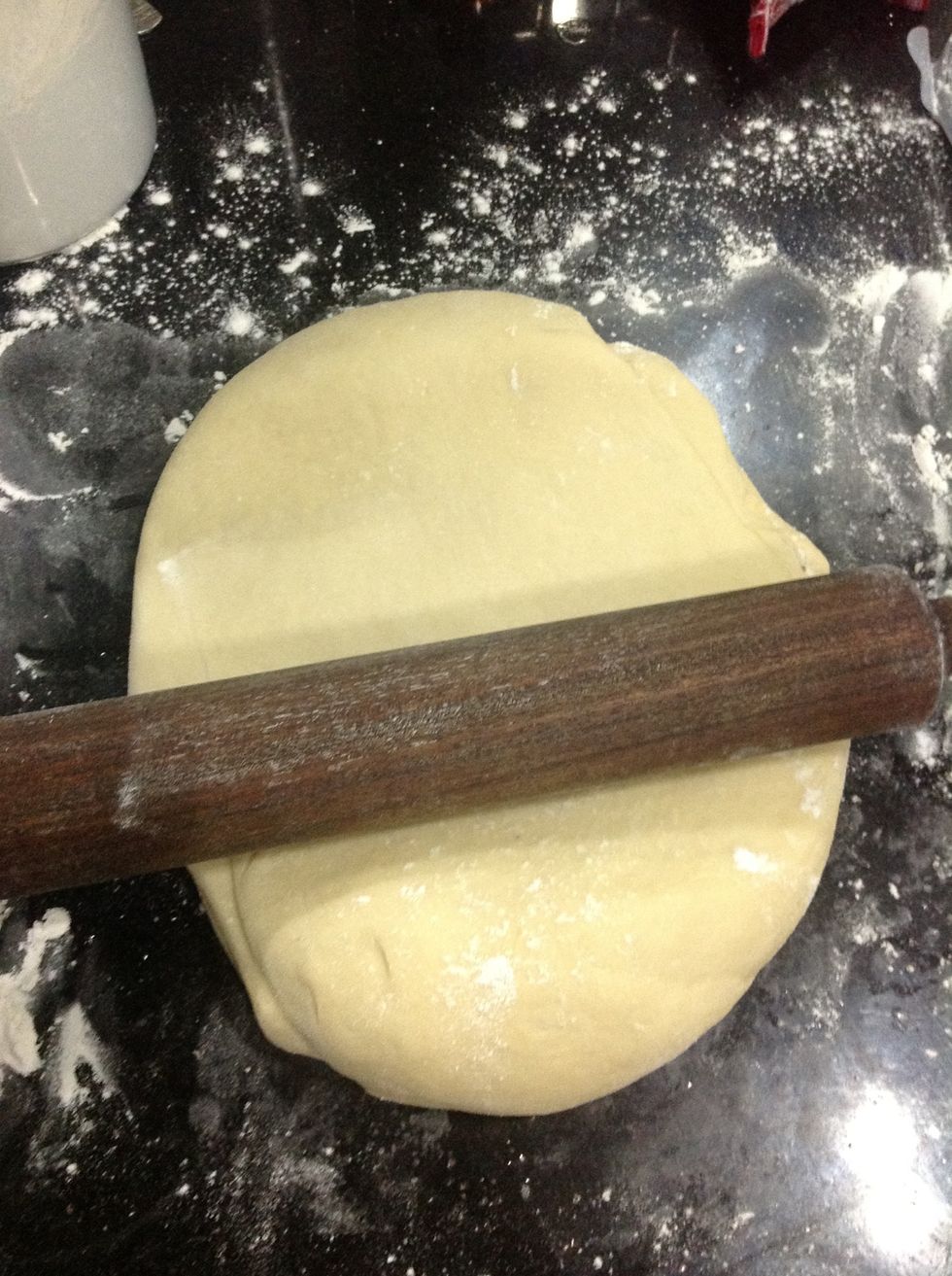 Then start rolling it out, using a floured rolling pin.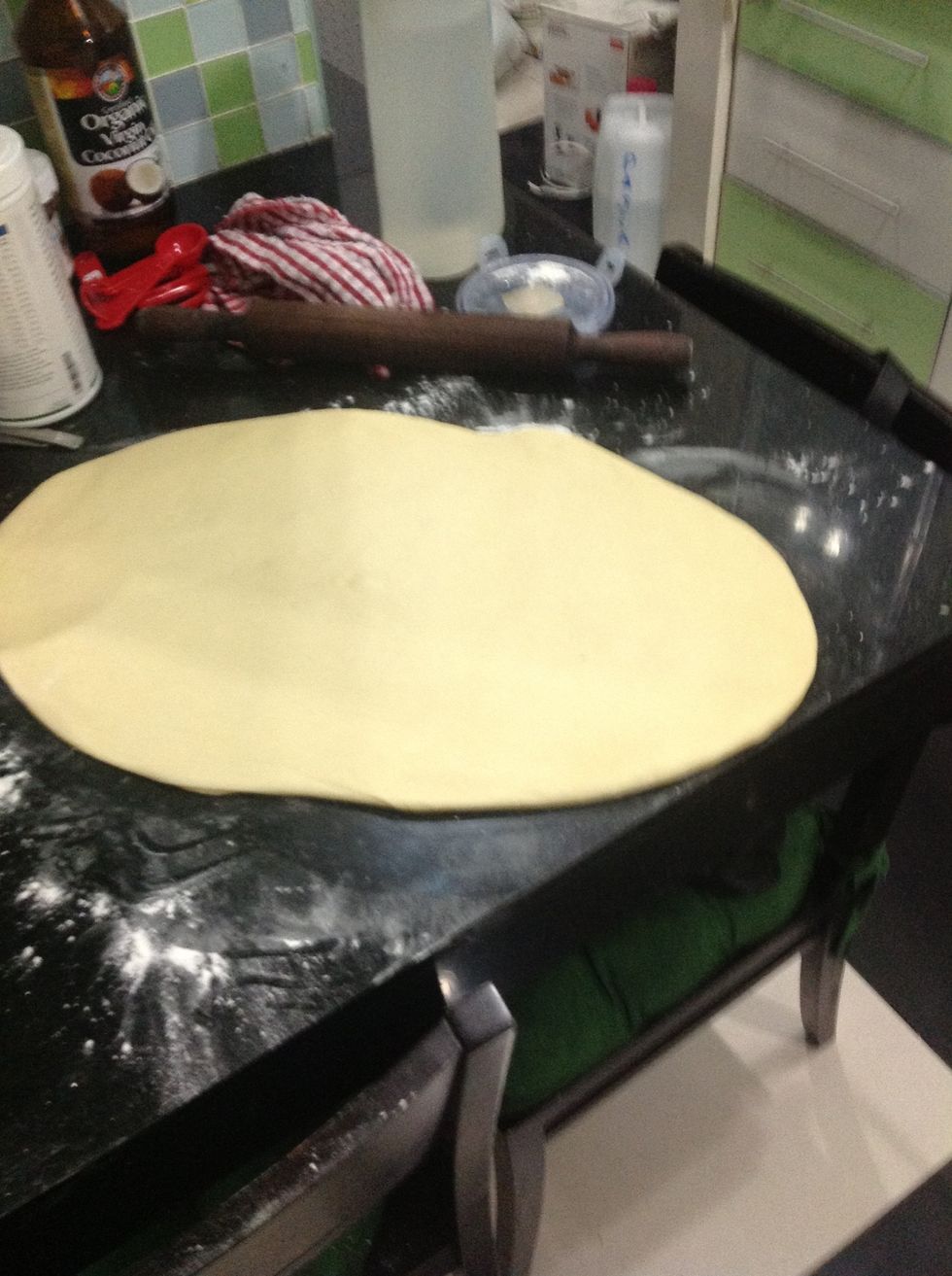 The thickness should be 1/2 an inch but I'm far too lazy to make sure its 1/2 an inch and all so..... I just roll it out until I feel it's thin yet thick enough.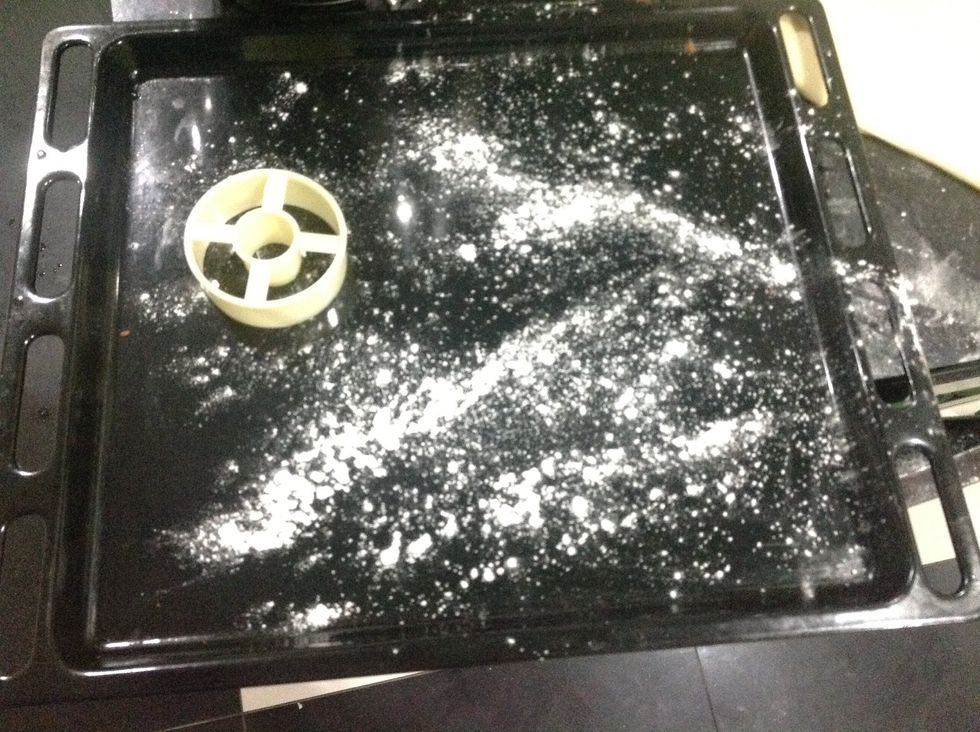 Then get a baking sheet and flour it as well. Also get your doughnut cutter.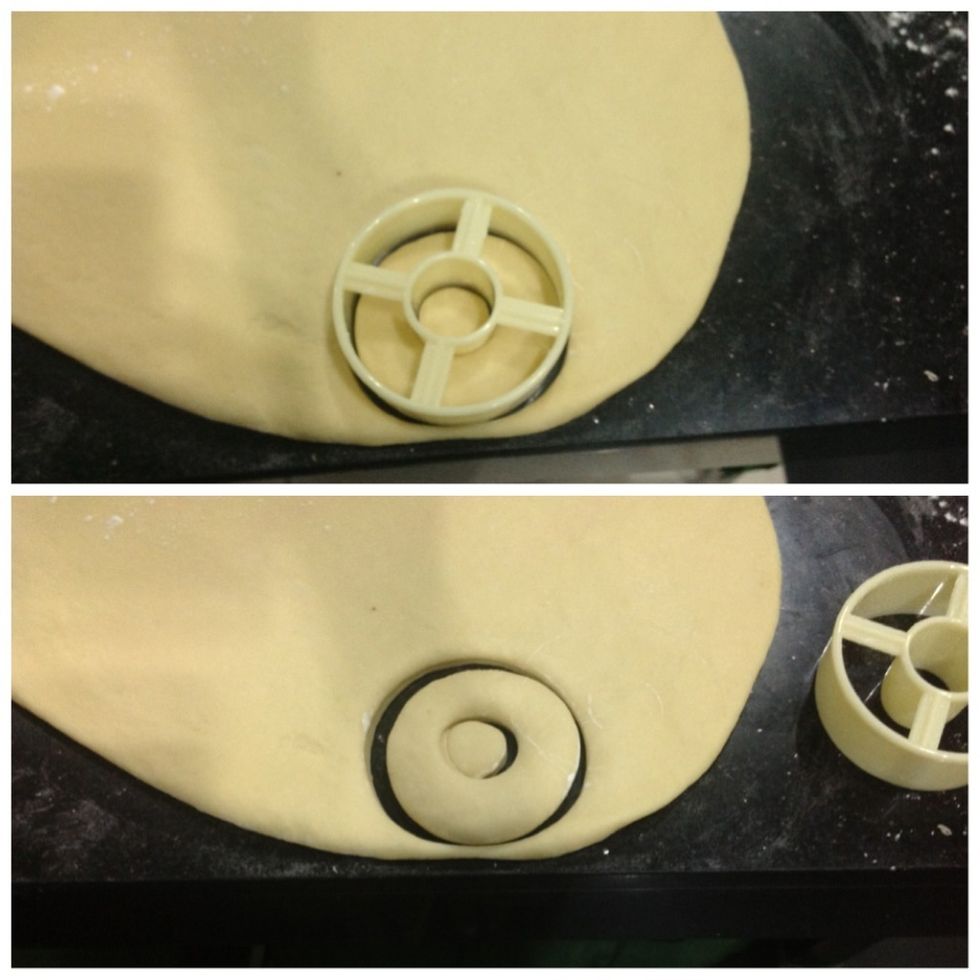 You could use any other replacement for it. I used to use the rim of a glass for the bigger circle and a bottle cap for the smaller circle. Any other shape would be fine too. Up to you 😊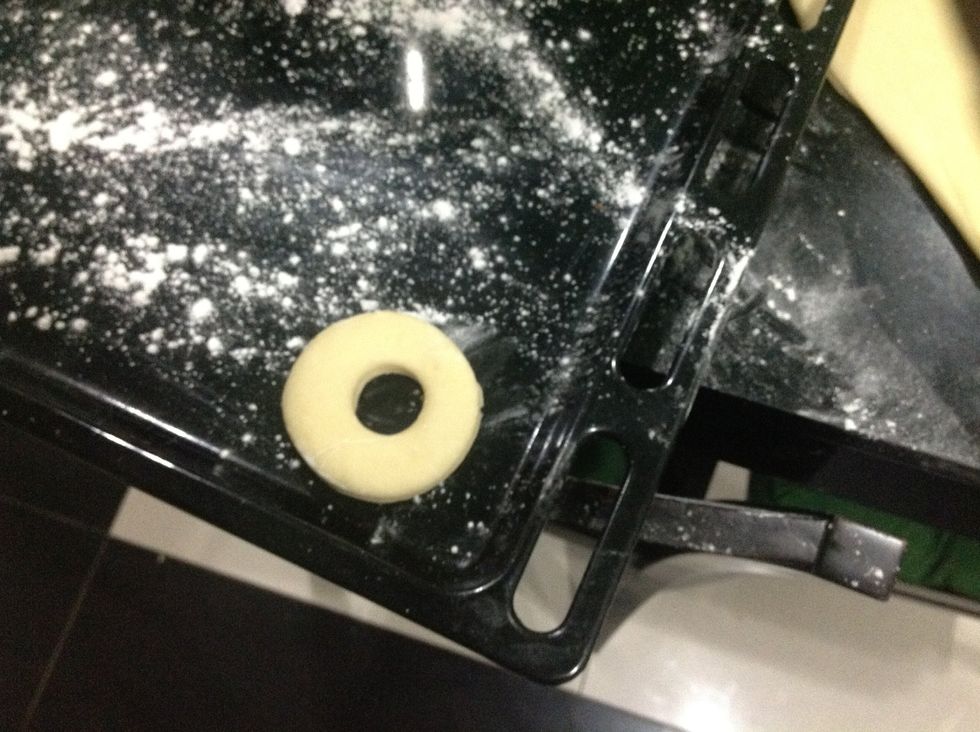 Start placing it onto the floured baking sheet.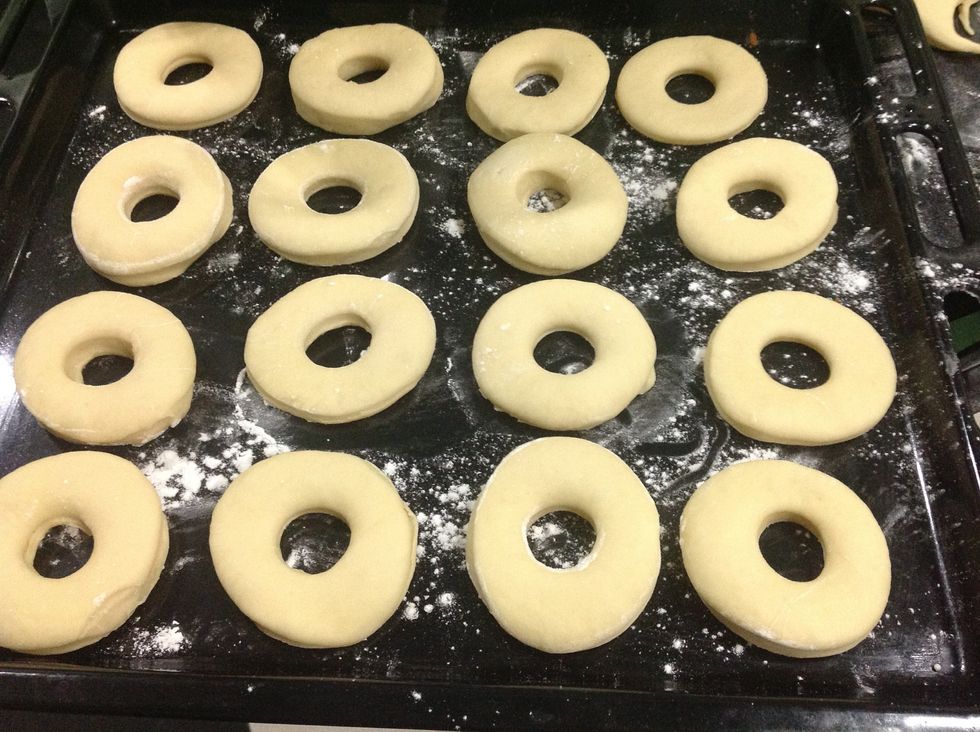 Not the most perfect shape but it's still a doughnut.... So who cares hehe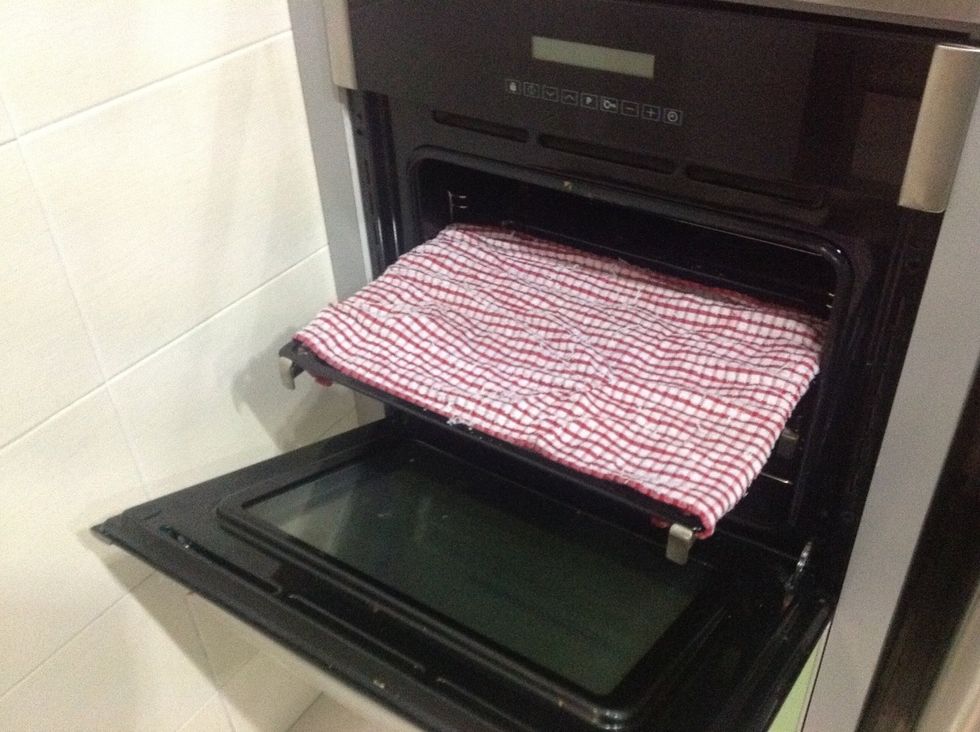 Then cover it loosely with a clean kitchen towel and again, place it in a warm place. If its the oven, make sure it's turned off! Leave it for 20-30 minutes.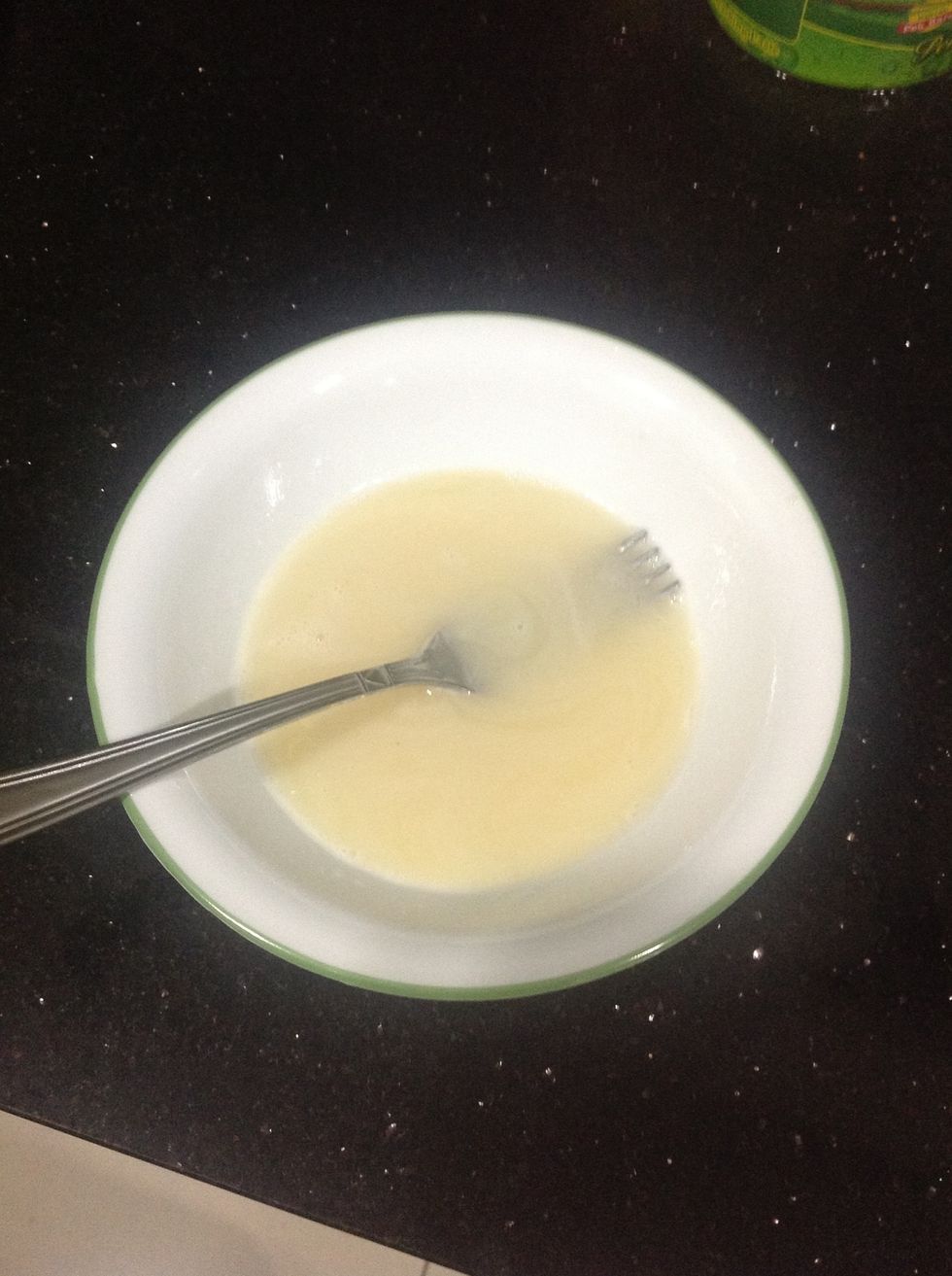 Once the second rising is done, make your glaze. Just put the icing sugar, milk, golden/corn syrup & vanilla in a bowl and mix it with a fork.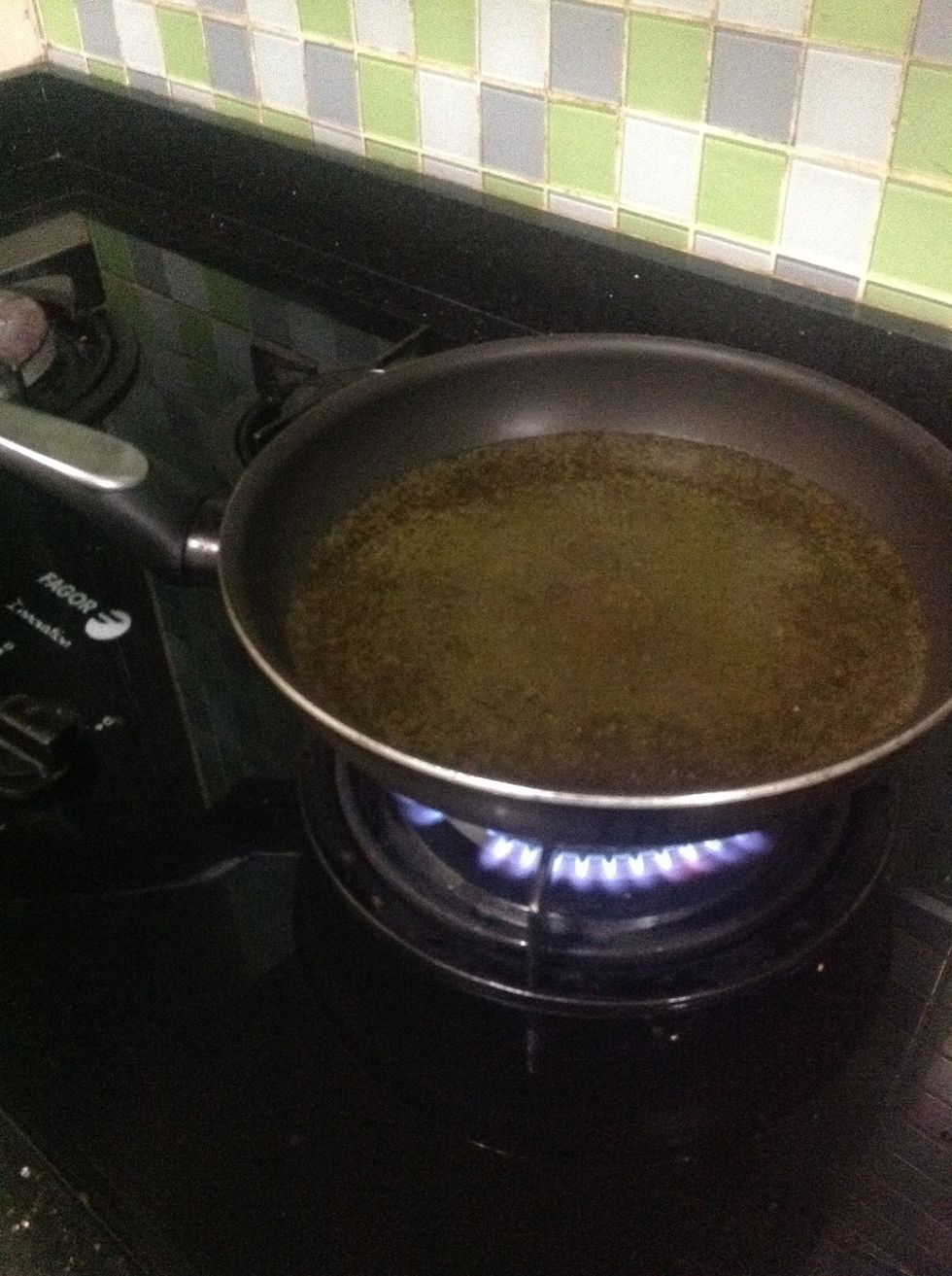 Then start preheating your oil. You could use a deep fryer but....... I don't have one..... So.....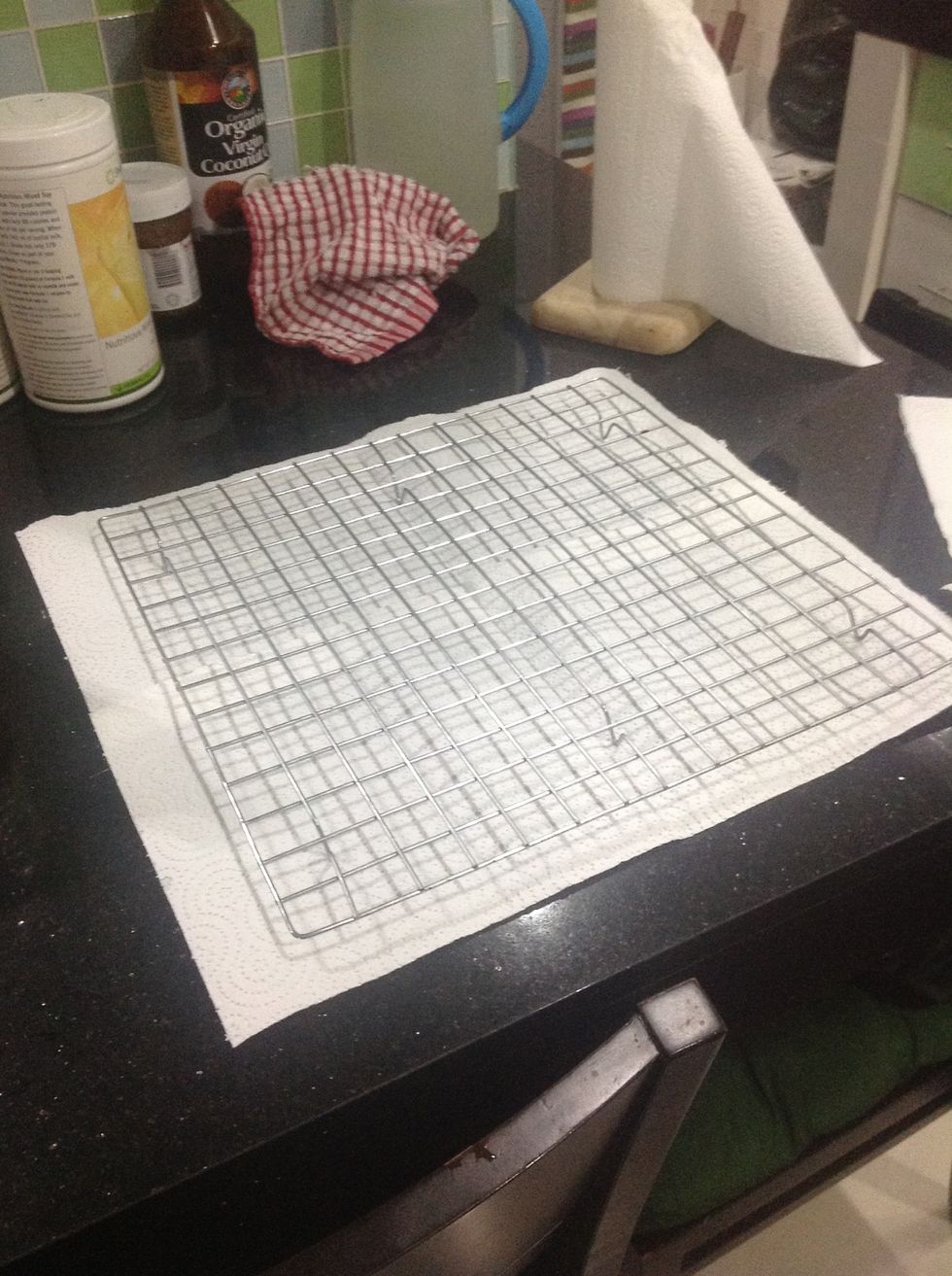 Then get a wire rack and place some paper towel underneath it.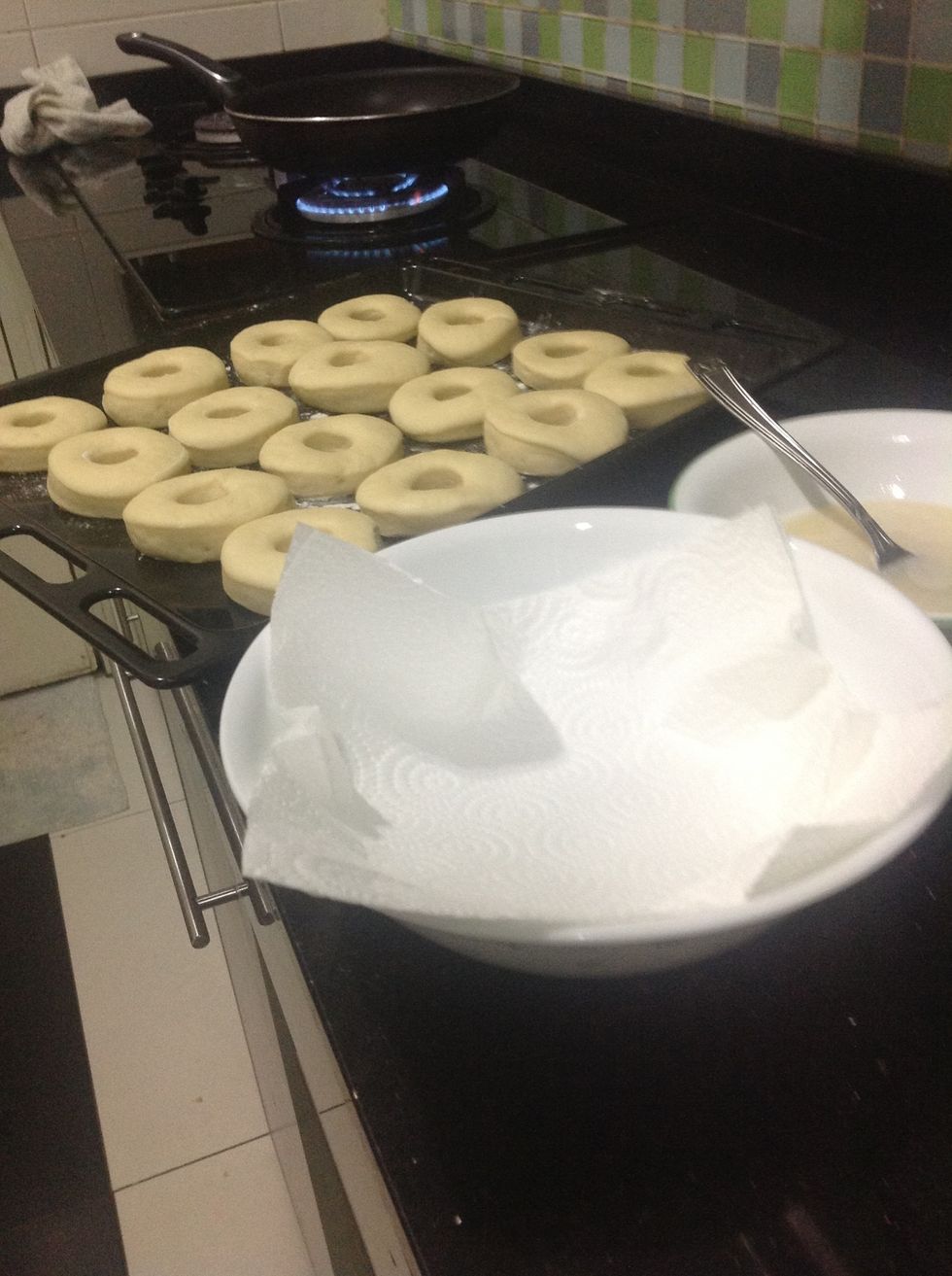 Also get a large bowl and place some more kitchen towel in it, so it absorbs the excess oil from the doughnuts.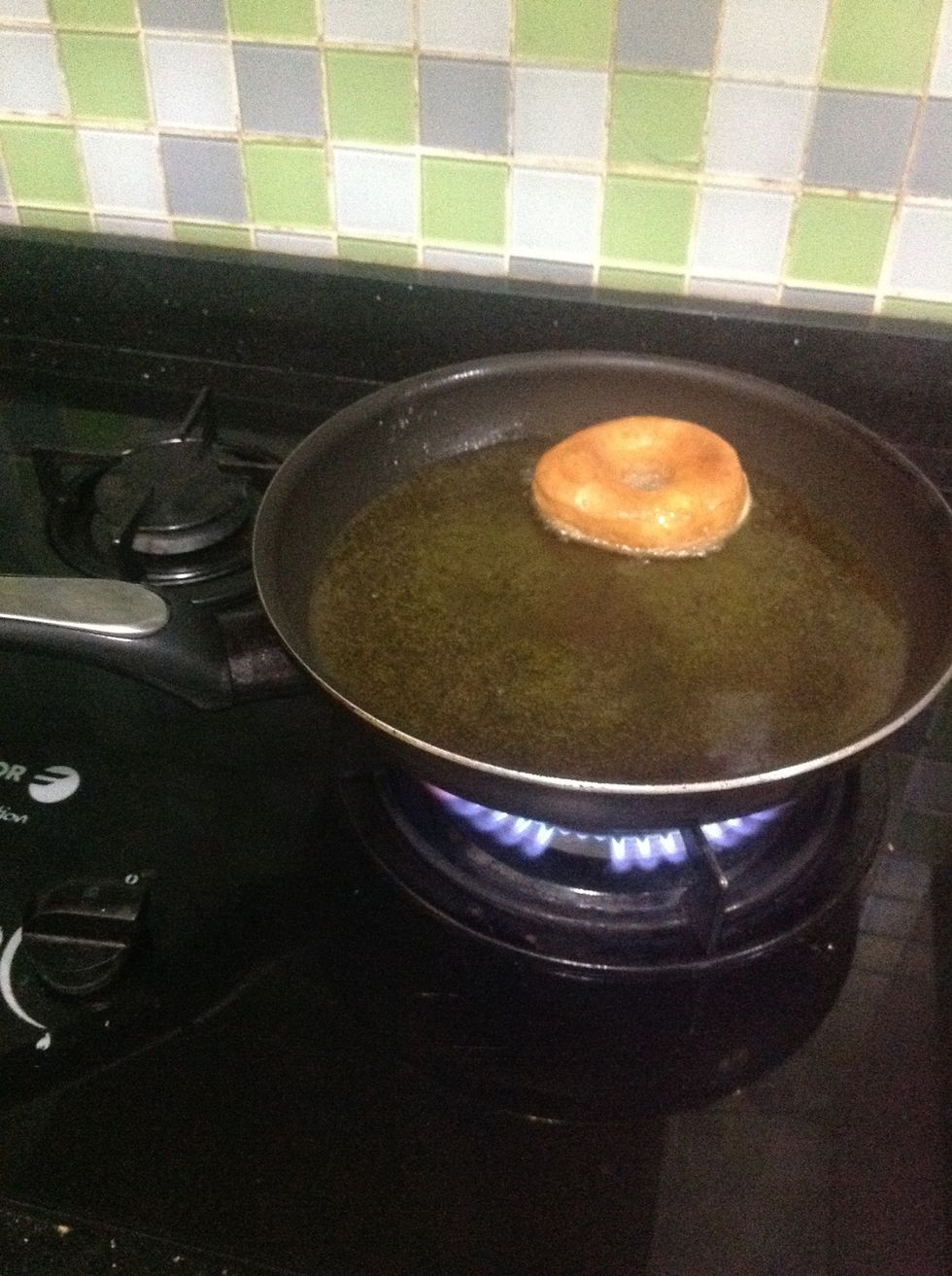 Place a doughnut into the hot oil and cook it for about 2 minutes on each side or until golden brown.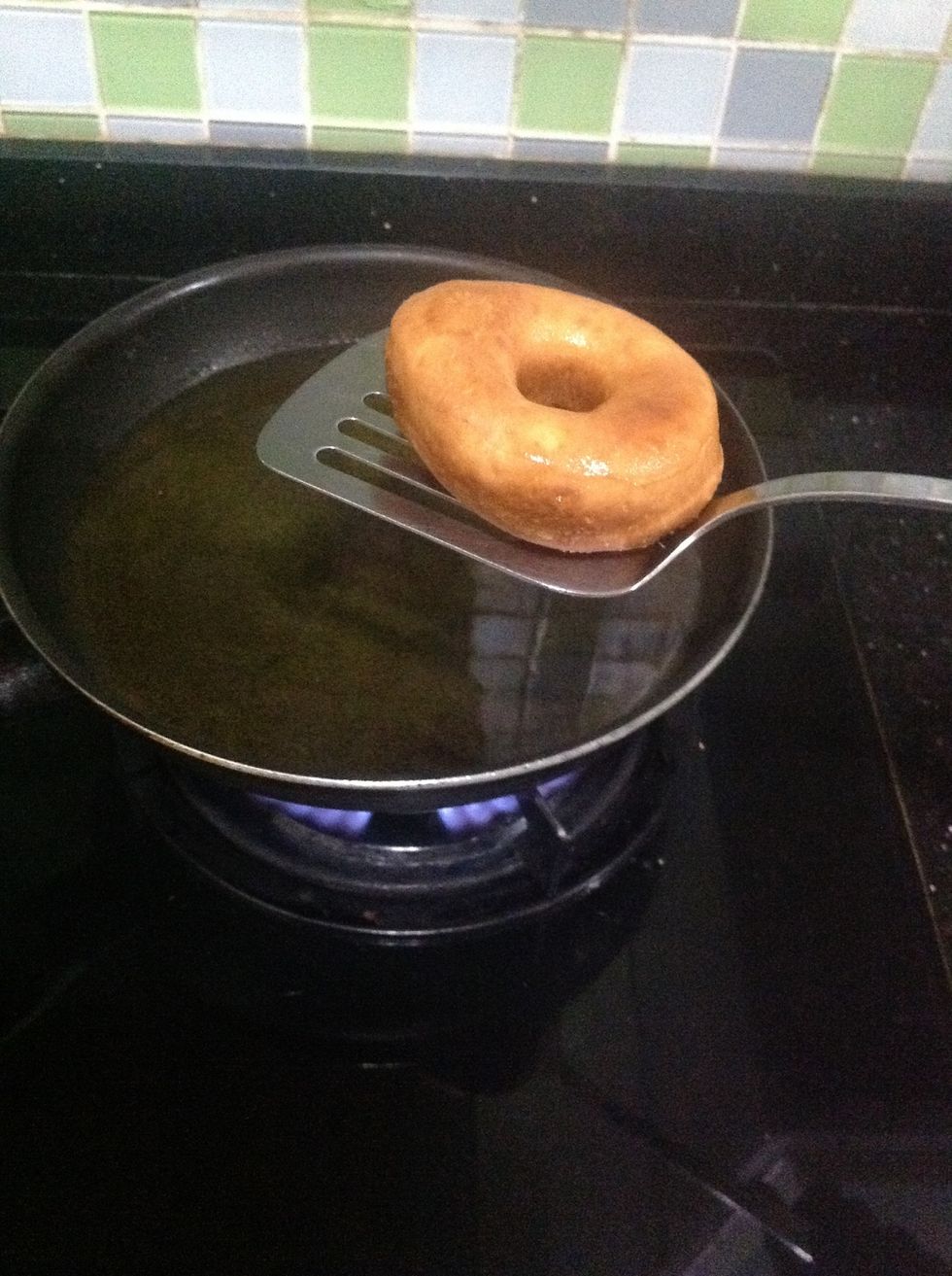 Then drain out the excess oil.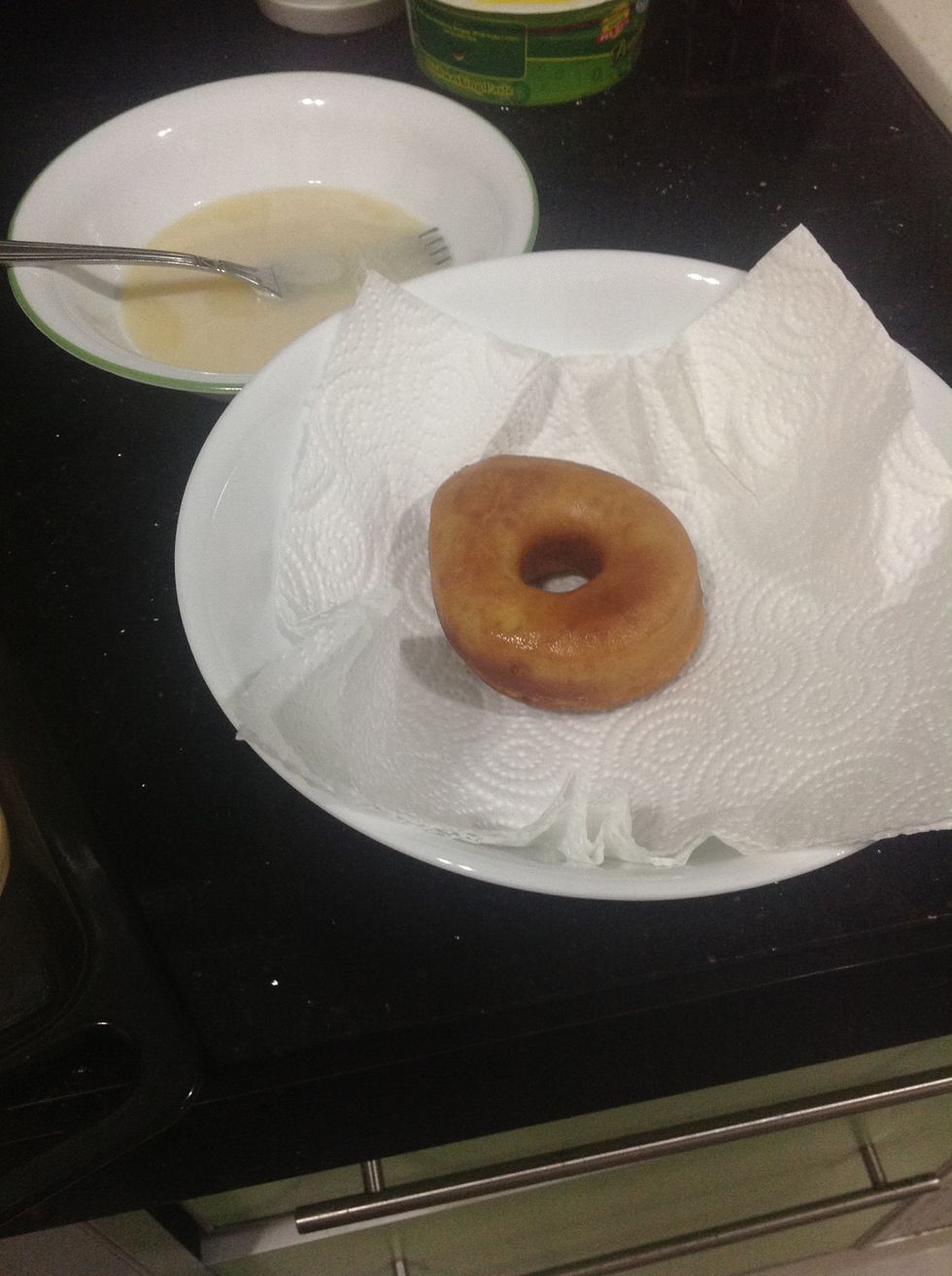 And place it into the bowl. Shake it around a little to absorb more of that excess oil.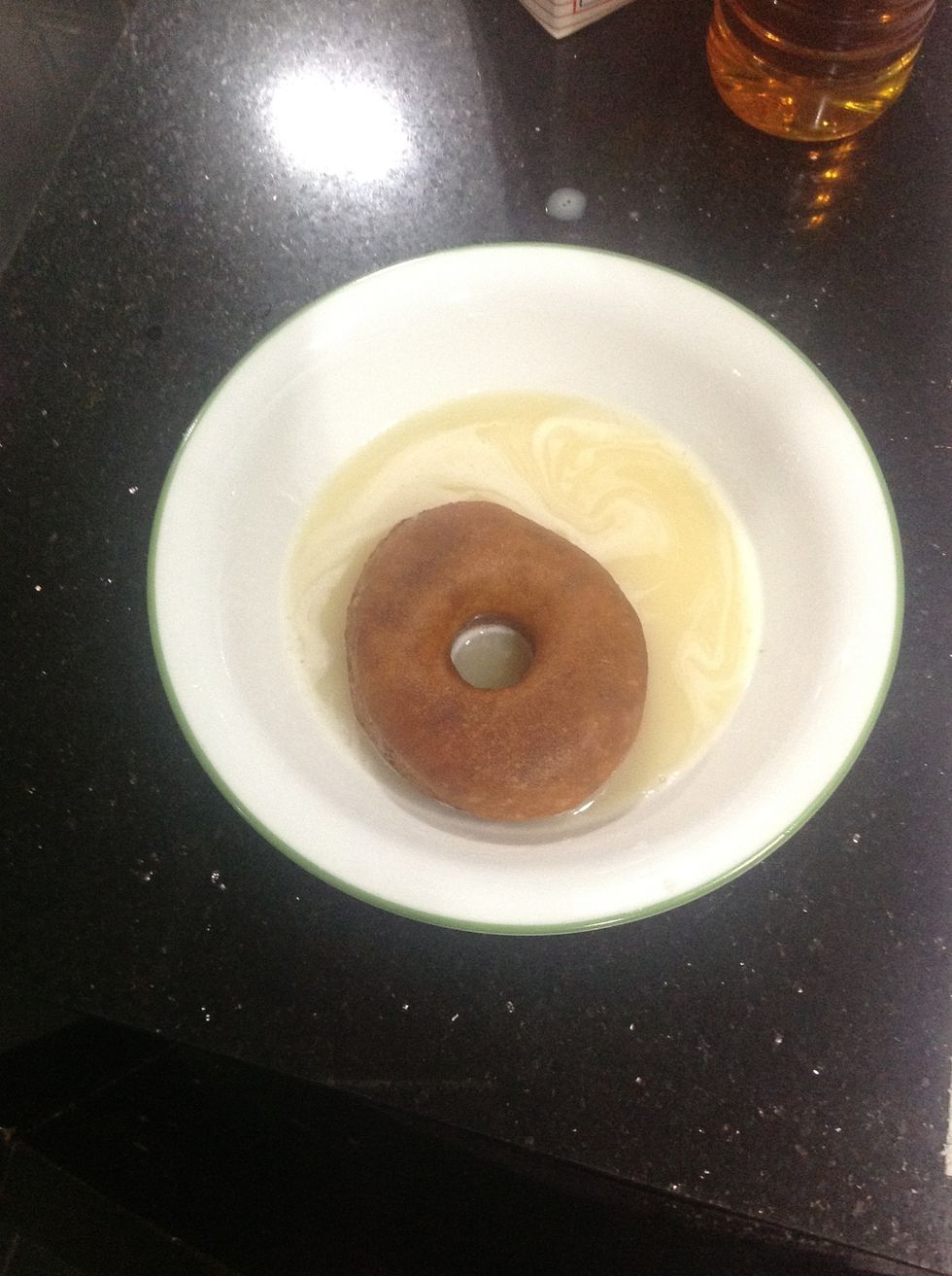 Then place it into the 'glaze bowl'. It would still be hot so be careful. I always use a fork here. 😊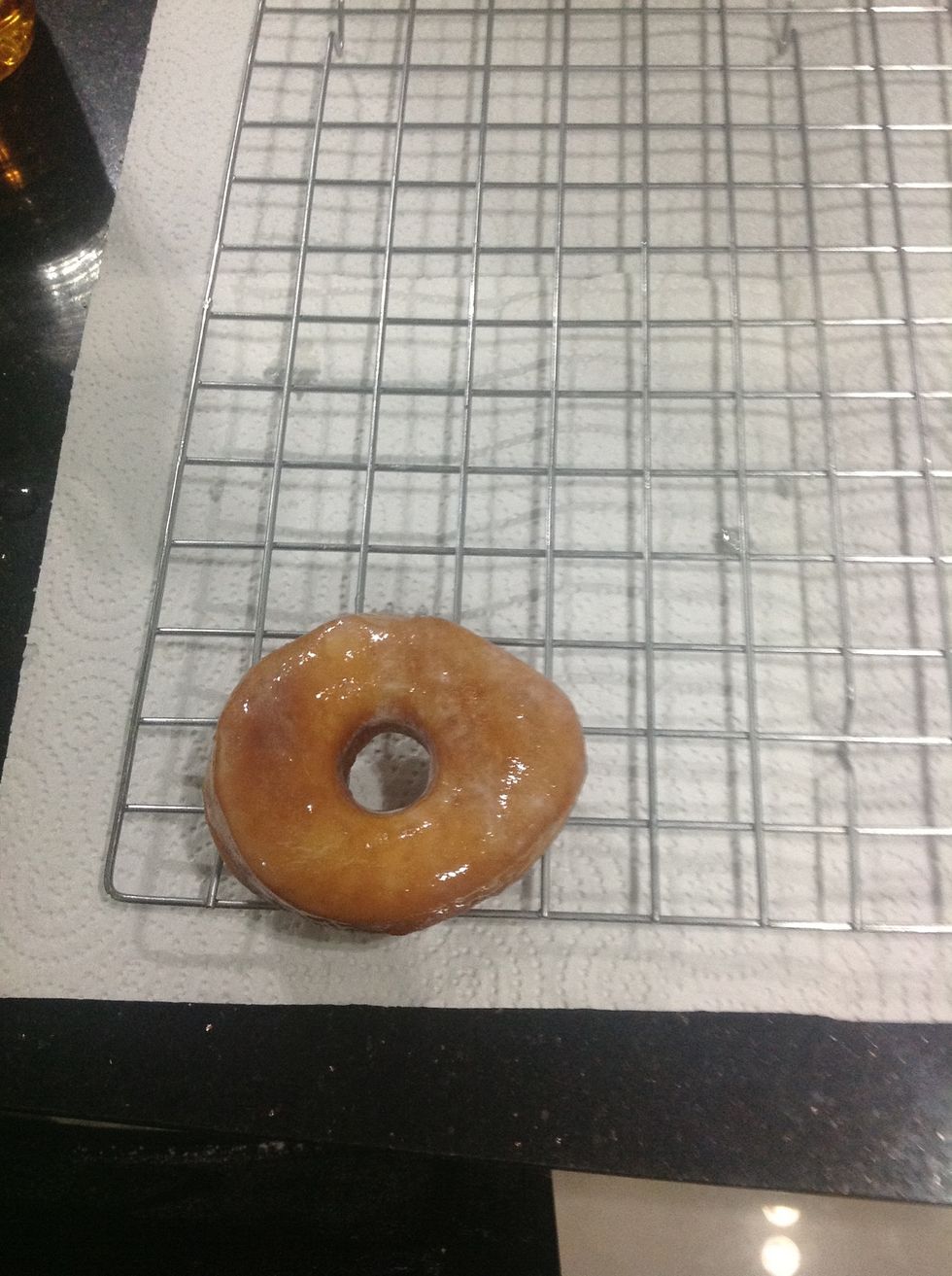 Then place it on the wire rack, glaze side up.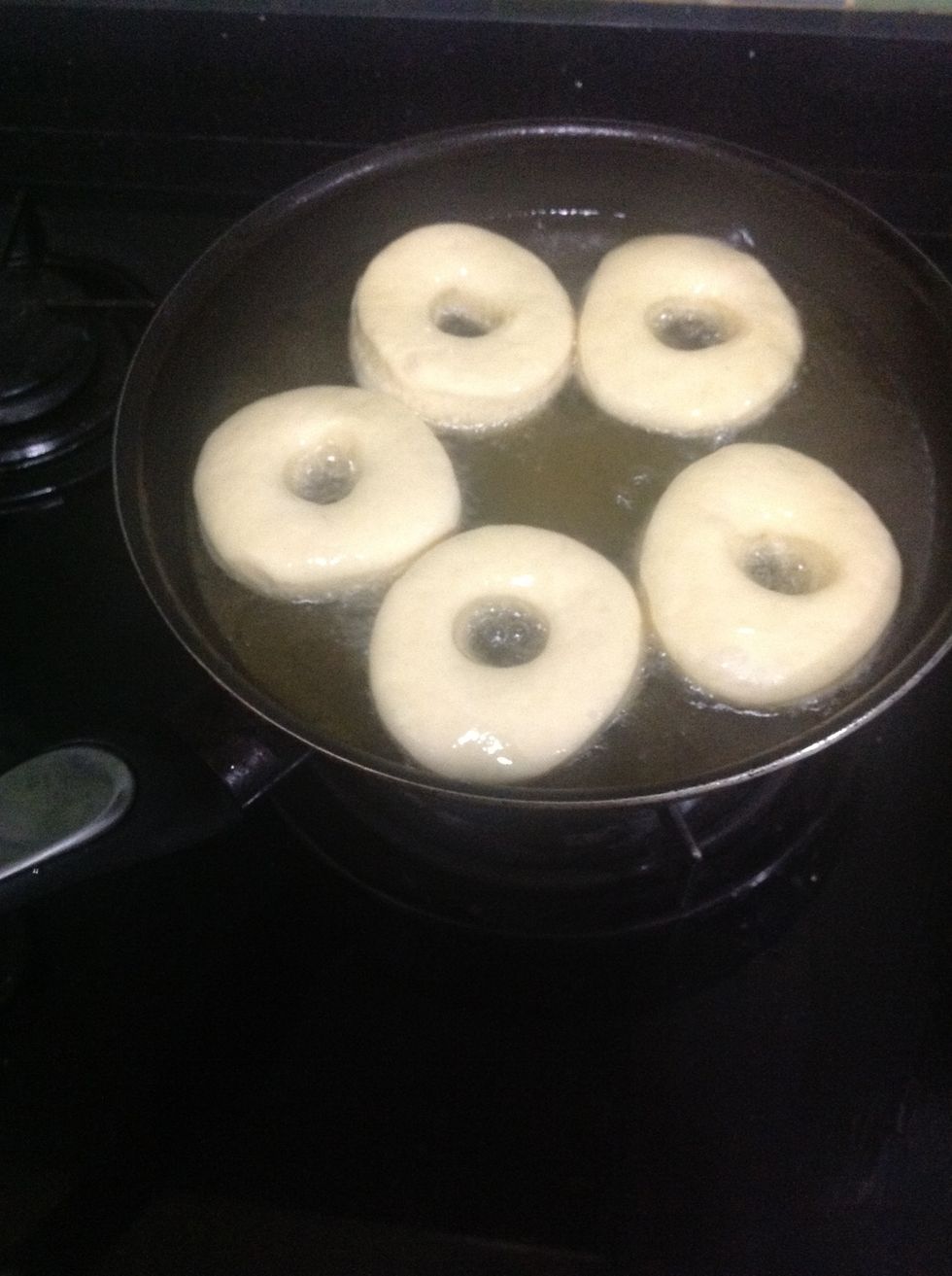 Of course you don't it to do it one at a time, but don't fry more than 5. It's hard and also dangerous with the hot oil and all. :)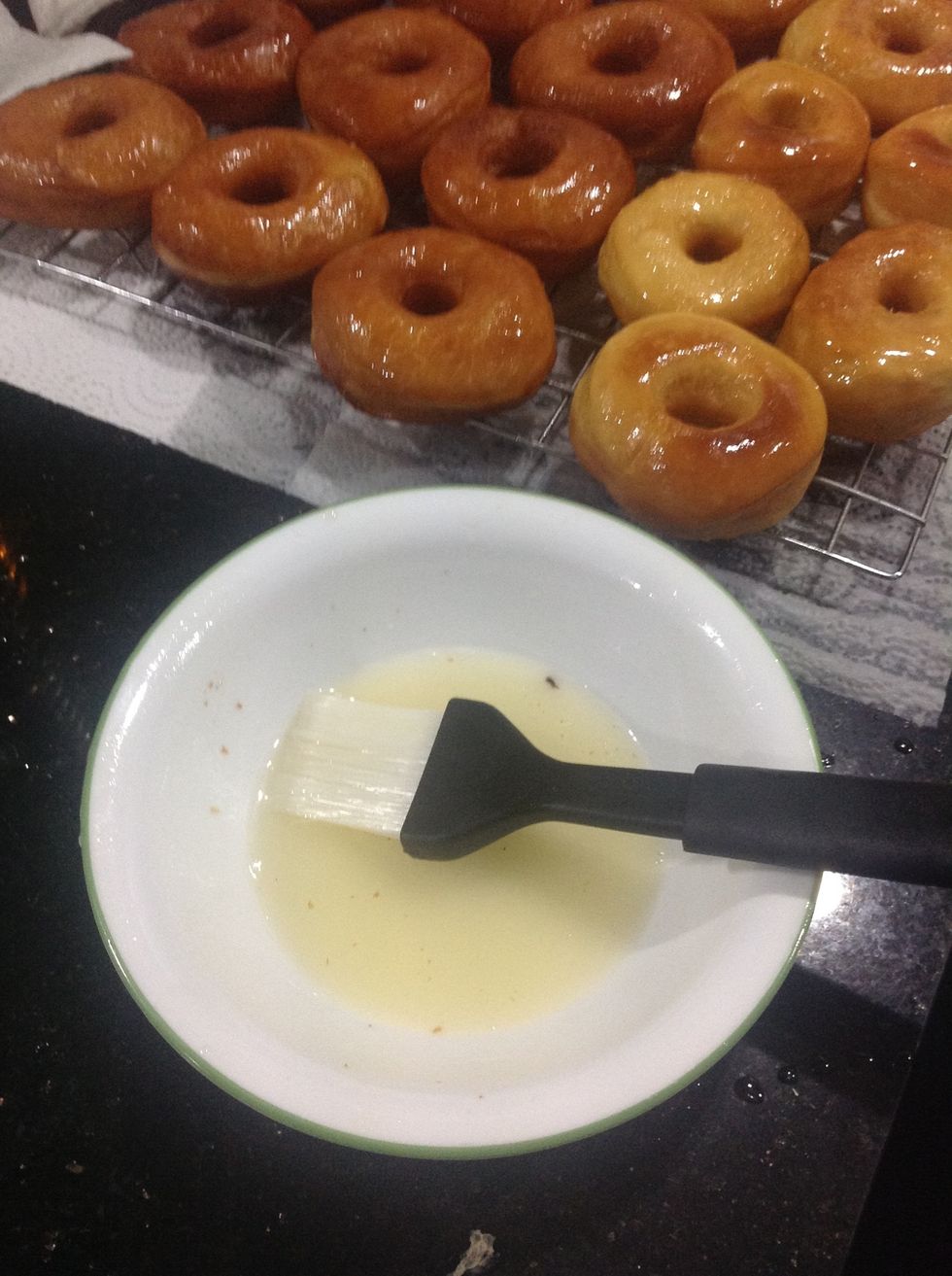 Once all the doughnuts are fried and glazed, don't EVER waste the glaze!!!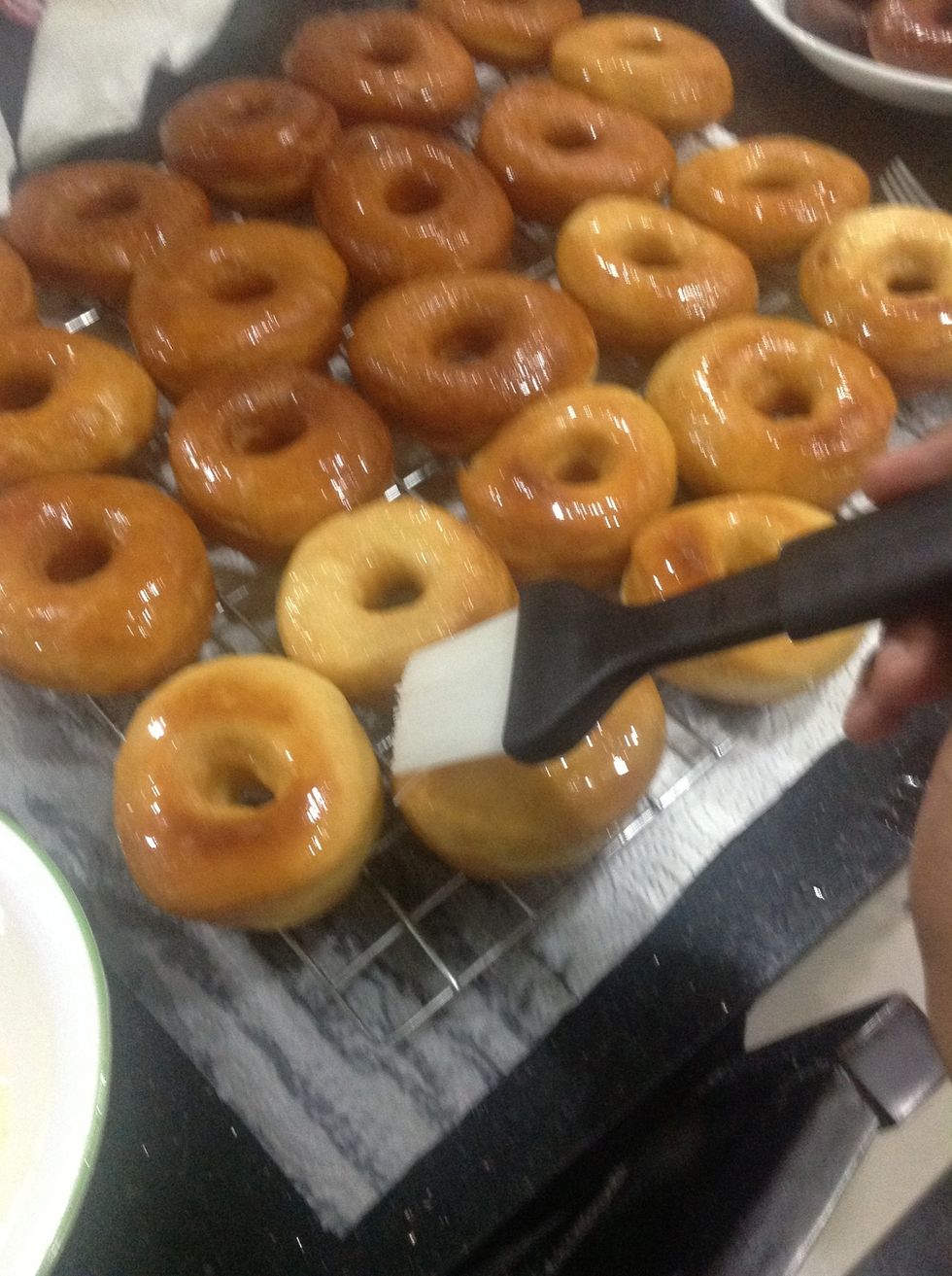 Get a pastry brush and brush the glaze on each of them ☺☺☺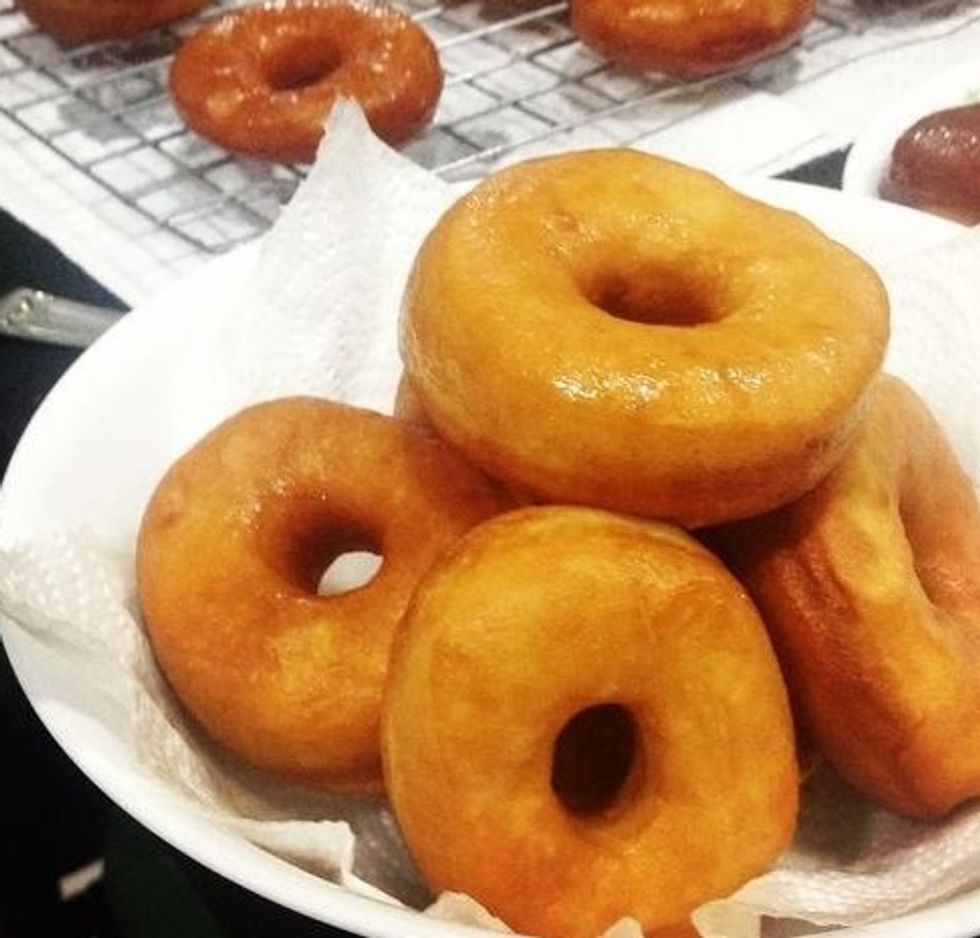 Crispy, creamy, sweet but not too sweet, home-y, awesome goodness. Yes, I love doughnuts very much. Enjoy!
2.0 (.25 ounce) packets active dry yeast
0.0c Warm water (105-115 degrees)
1.0c Lukewarm milk
0.0c Sugar
1.0tsp Salt
2.0 Eggs
0.0c Shortening
5.0c All purpose flour
Vegetable oil, for frying
GLAZE;
1.0c Icing sugar
1.0c Milk
2.0Tbsp Golden syrup/corn syrup
1.0tsp Vanilla extract