How to make avocado toast
This is an easy and quick recipe that everyone is guaranteed to love. Quick prep for quick satisfaction
35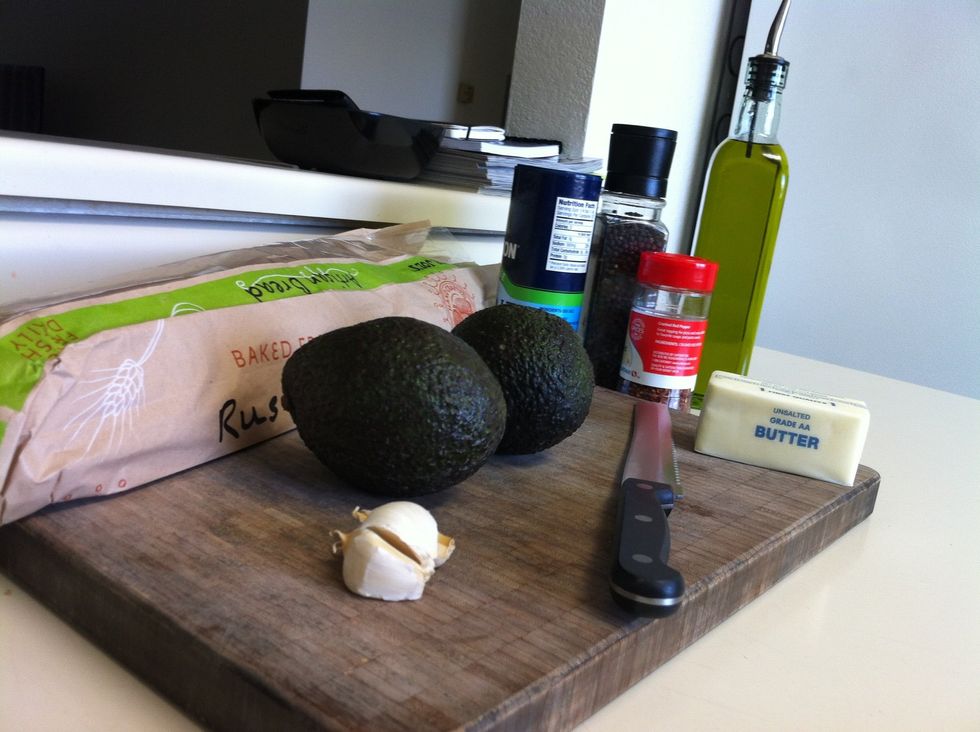 Here are all the supplies needed. Remember to use fresh, quality ingredients. Your food is only as good as the stuff you use!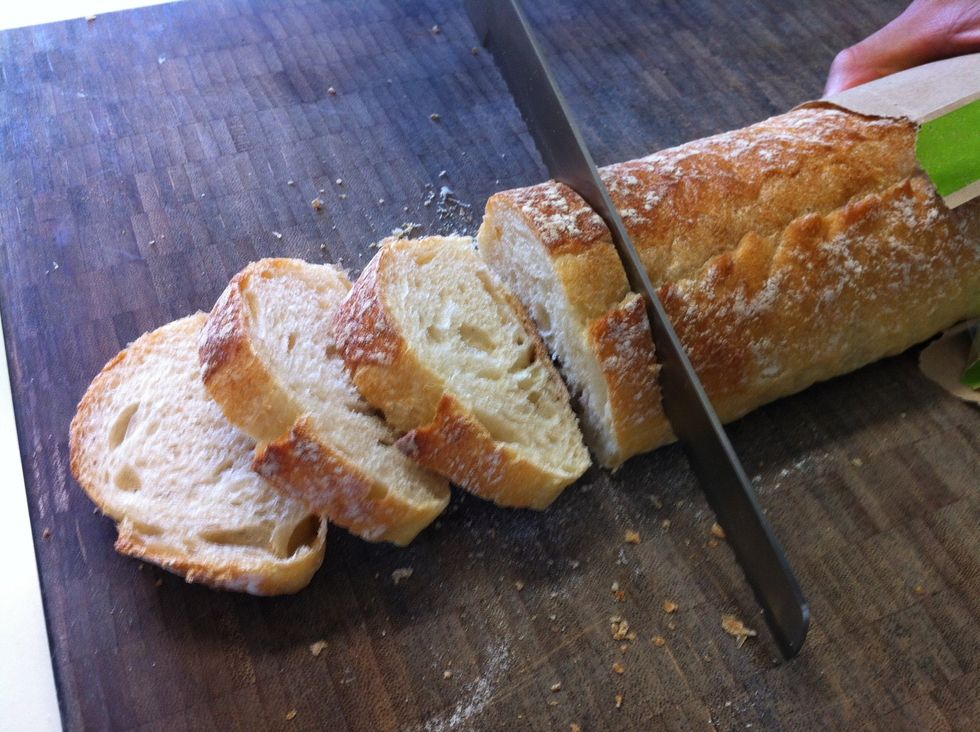 Cut your baguette into 1/4 inch slices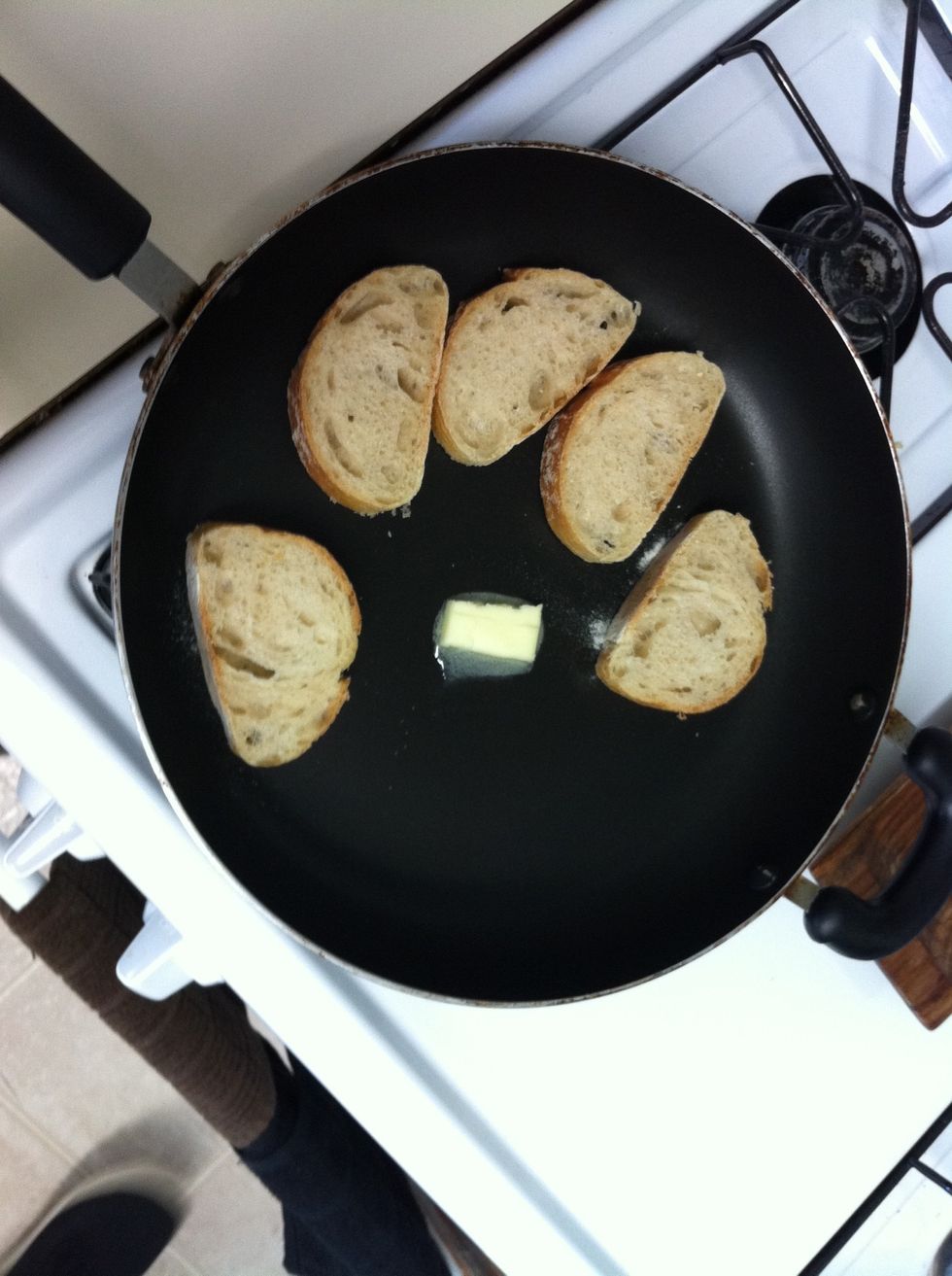 After slicing the bread. Transfer into a pan over low heat to toast. We melt about a tablespoon of butter at the same time and let it soak into the bread. You can also smear the butter on before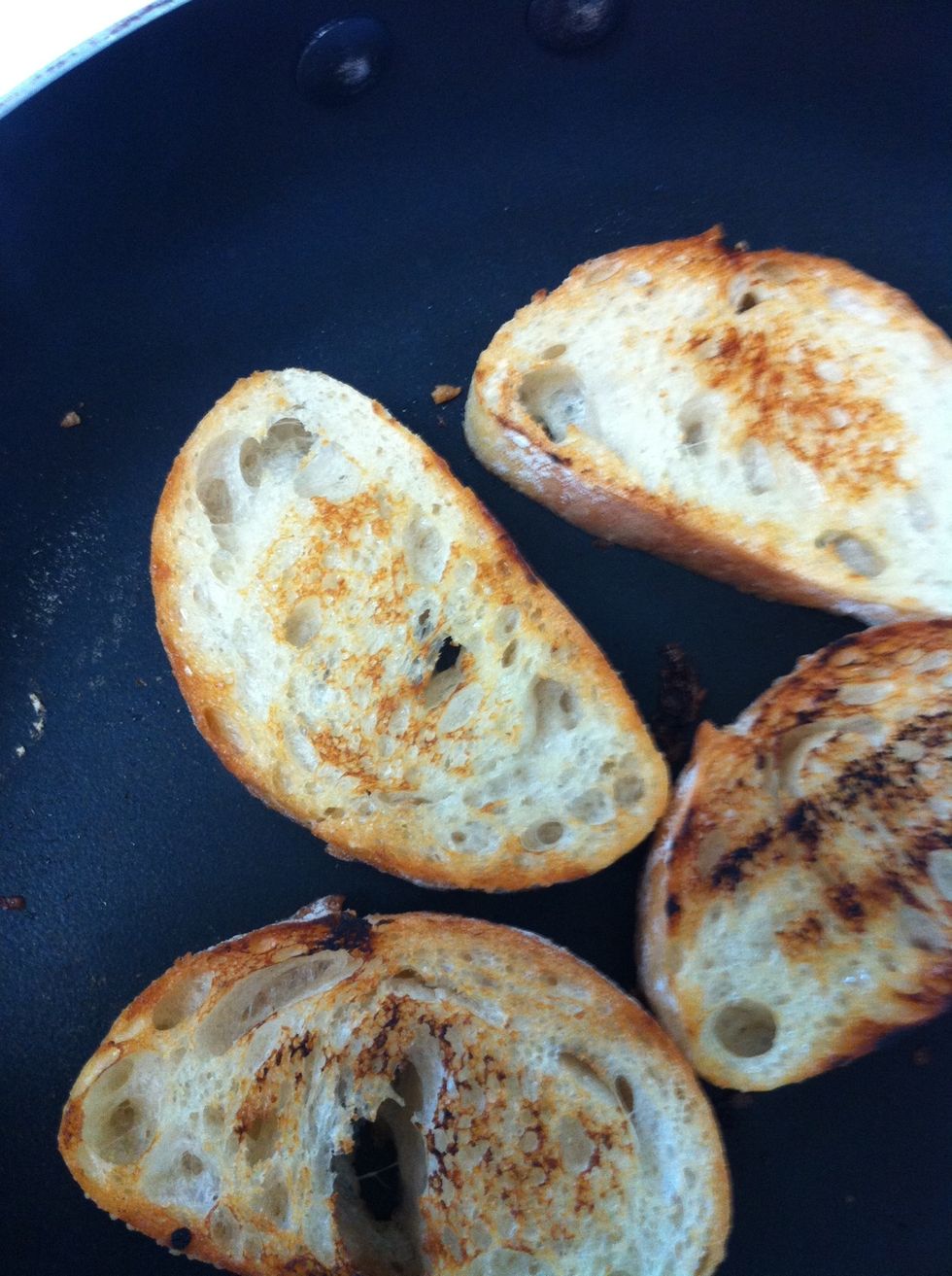 Flip the bread over onto the other side once you have a nice toast. Now let the other side toast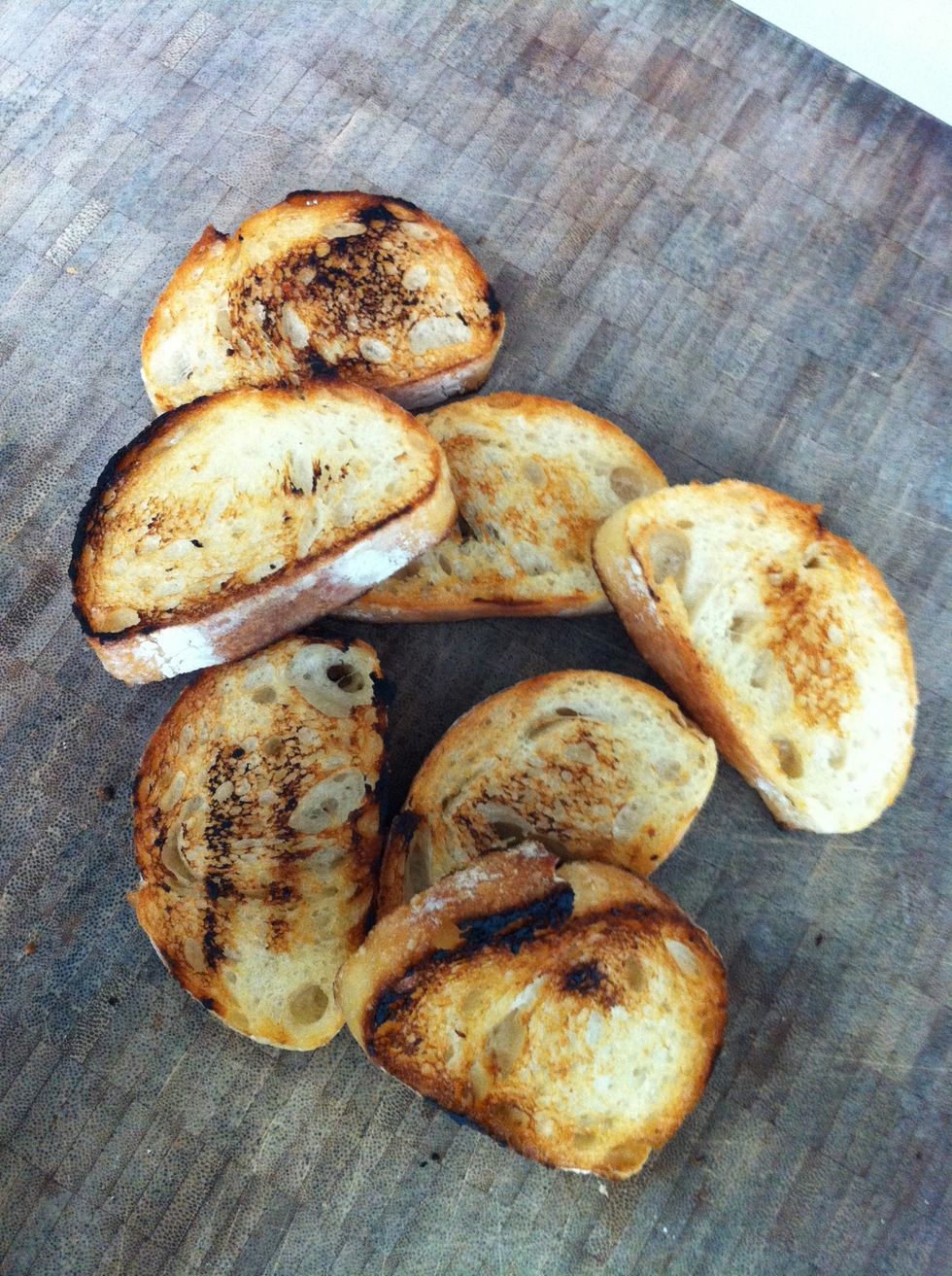 Once finished, remove from the pan and back to the cutting board. Looking good so far!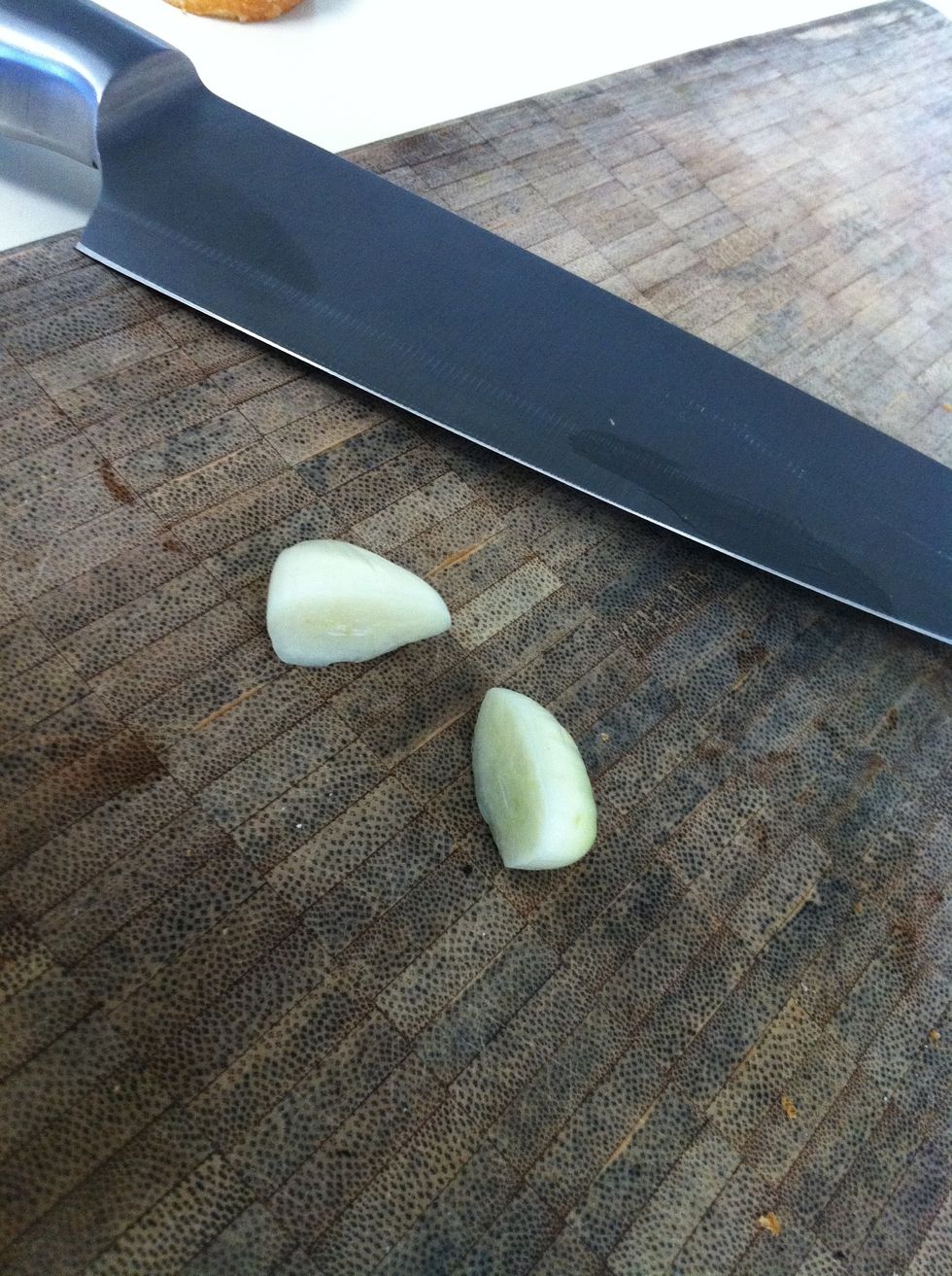 Now take your garlic clove and cut it in half. The next step is rubbing the garlic on the toasted bread to add its oil essence to add some flavor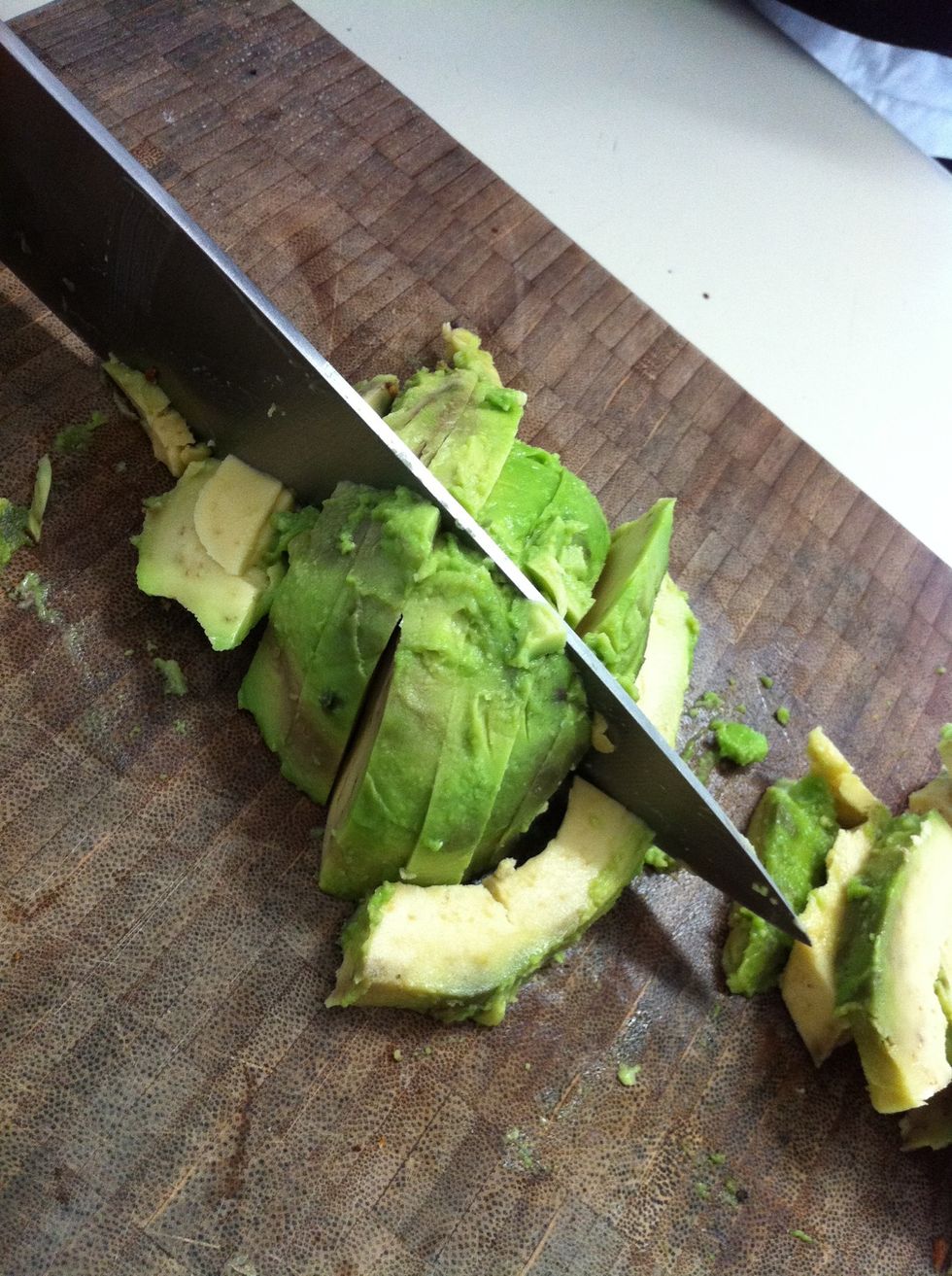 Next is to prep your avocado. Remove the skin and slice into manageable chunks, small enough to pile on your slices of toast
Evenly dispense your sliced avocado over the toast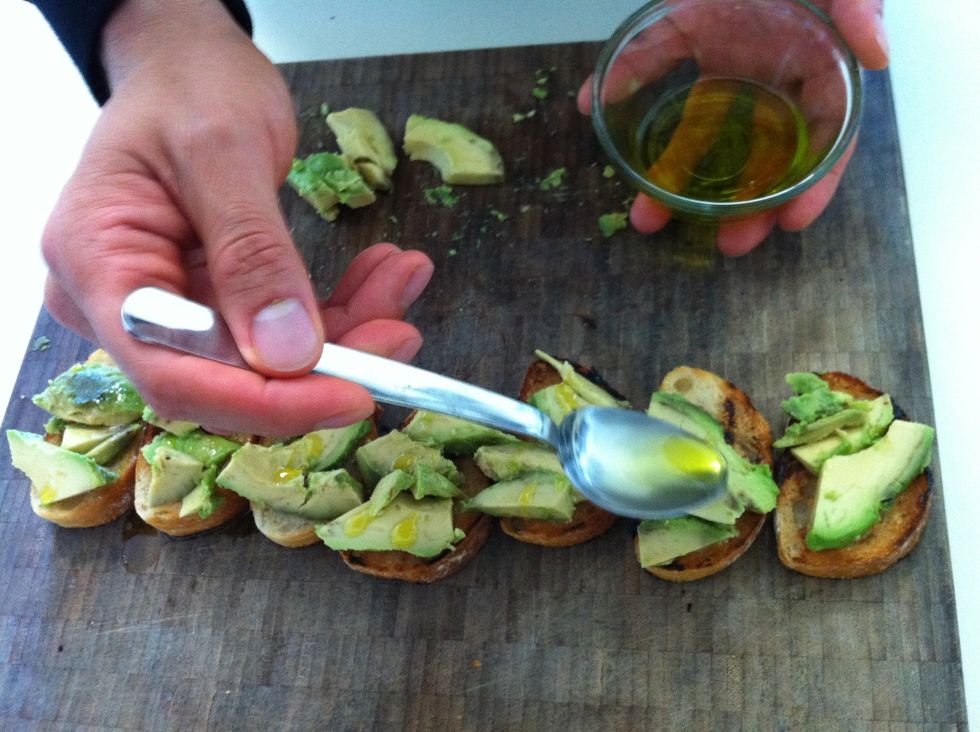 Now drizzle olive oil over the avocado. It will add a bit of taste and serve to hold the ingredients we will add next. Almost done!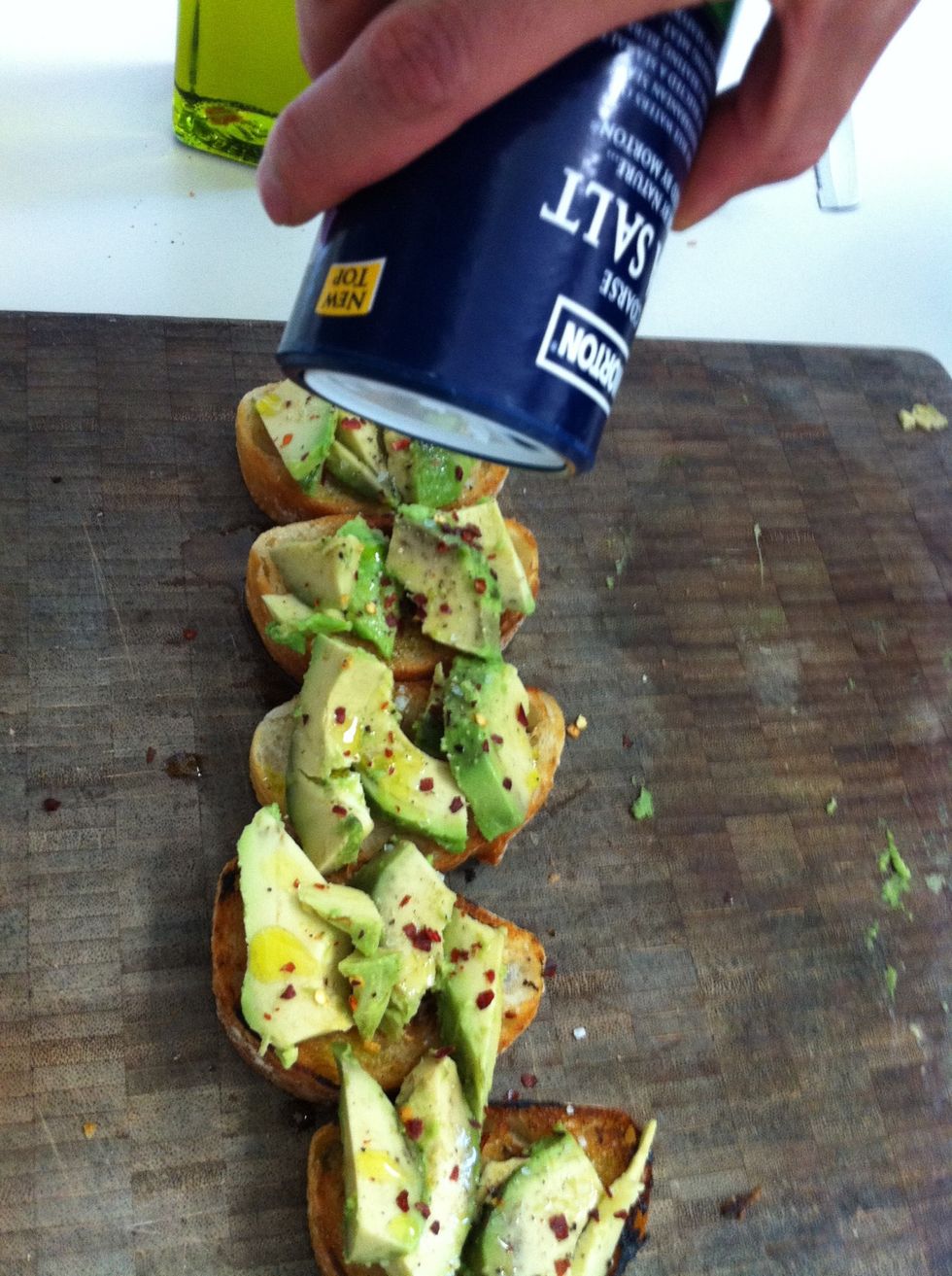 Now sprinkle with sea salt, fresh black pepper and red pepper flakes to taste and it's done!
Here it is ready to enjoy
Thanks for reading! If you make it, let us know how it turns out. Thanks again
1.0 Sourdough baguette
2.0 Avocados
Sea Salt
Black Pepper
Red Pepper Flakes
Butter
Olive Oil
Bread knife
Cutting board
garlic
Micah N' Eric Do Food
Instagram @micah.gif Two friends who work in tech with a love for food, life hacks and SF Giants baseball. Thanks to all our followers!