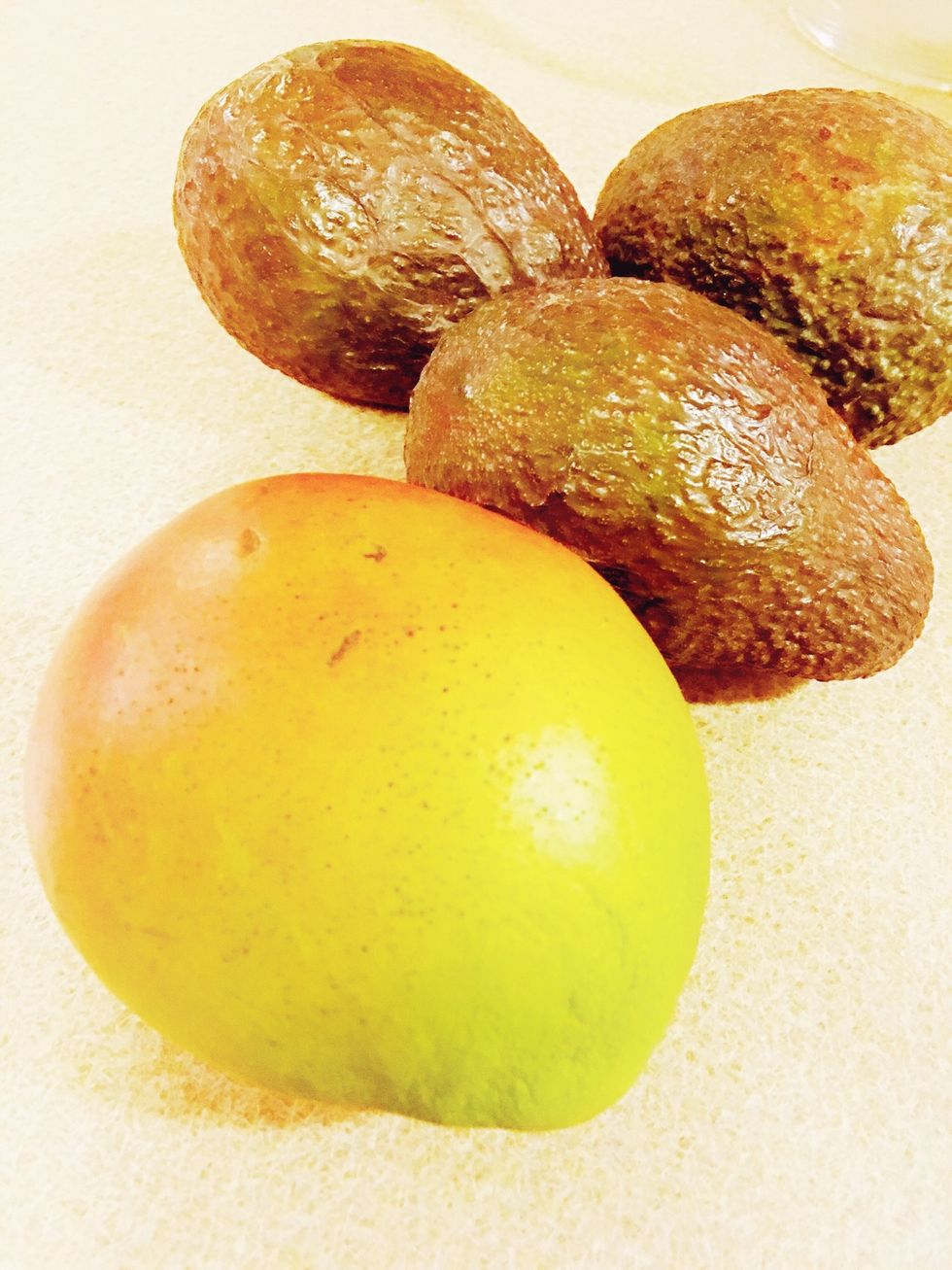 Peel and chop 1 mango and 3 avocados. Keep the avocado seed and check out https://snapguide.com/guides/make-avocado-seed-powder.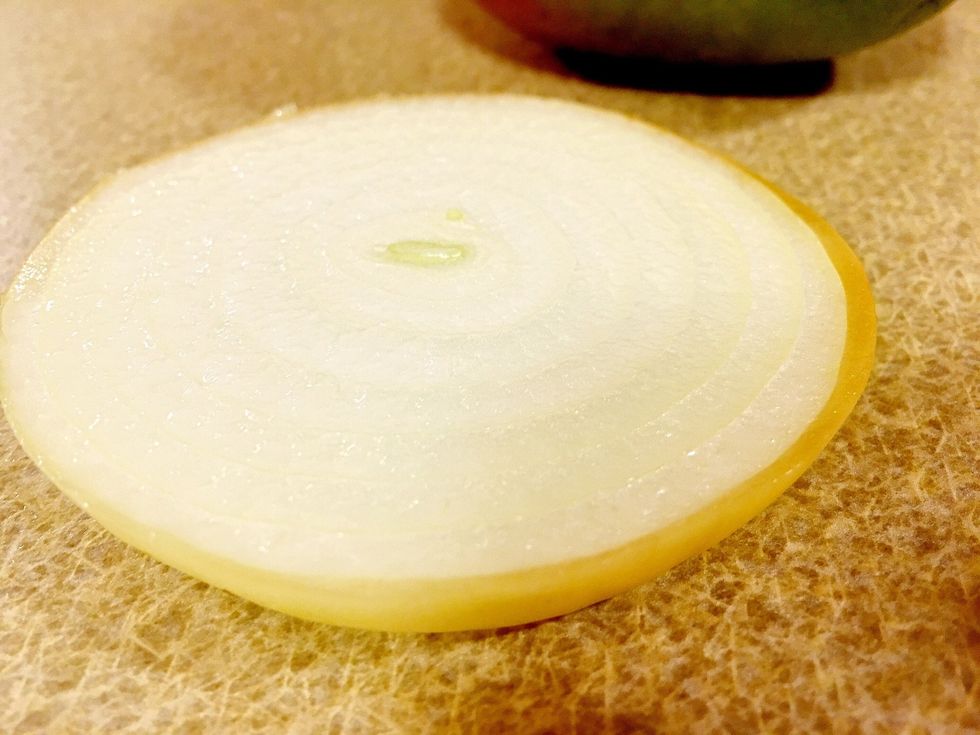 Thin slice of your favorite onion.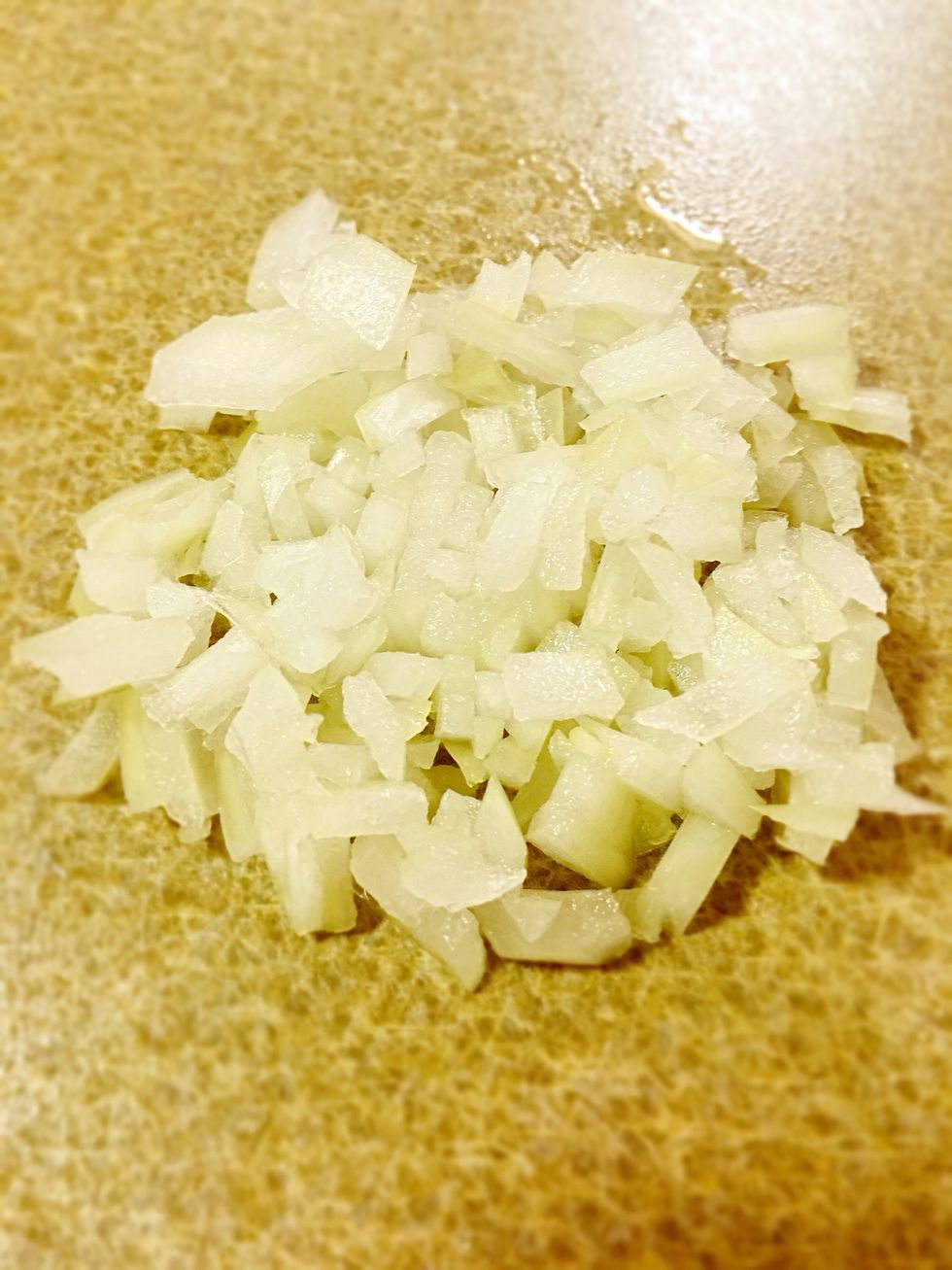 Chop finely.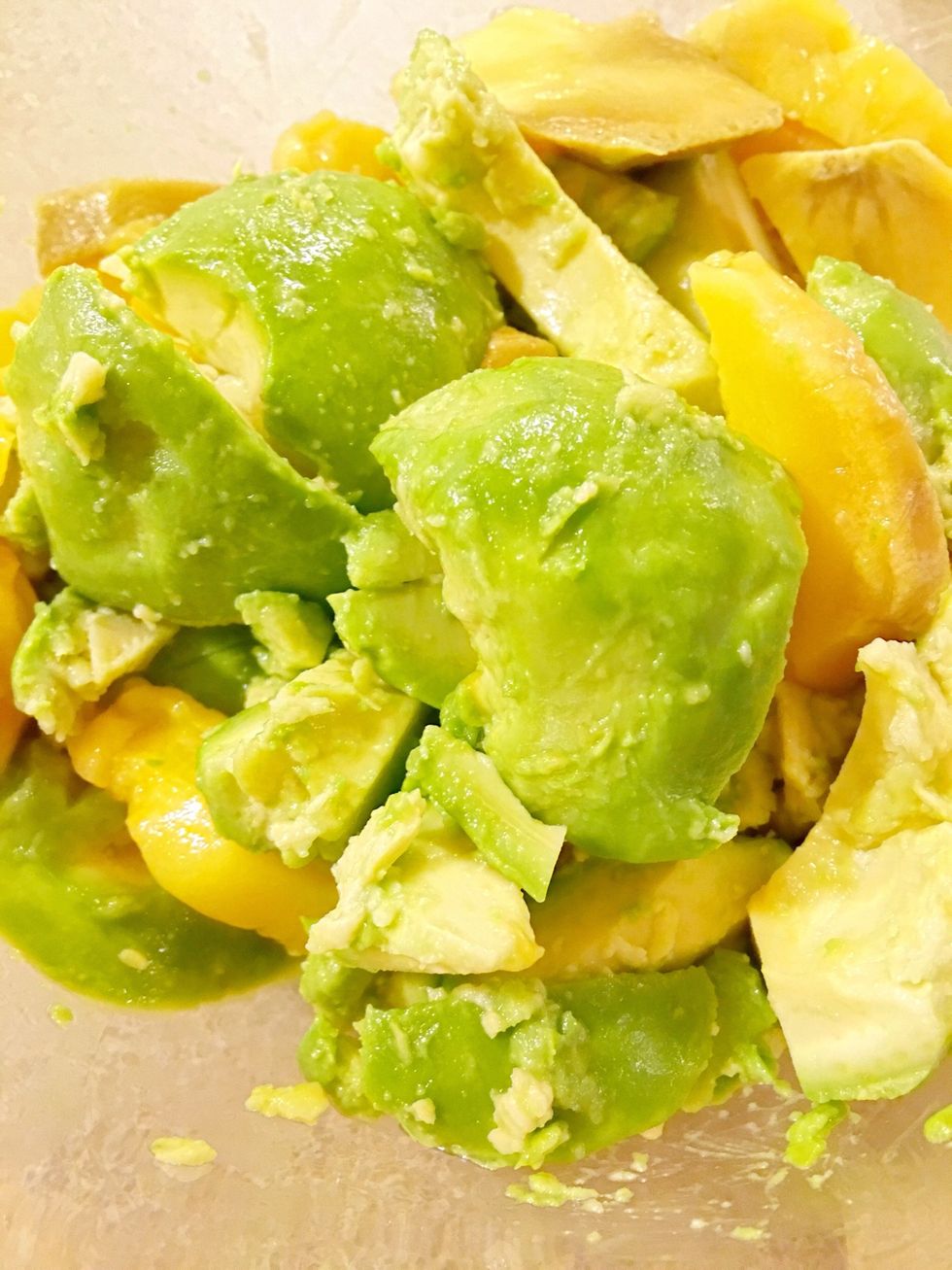 Place the peeled and chopped mango and avocados into food processor.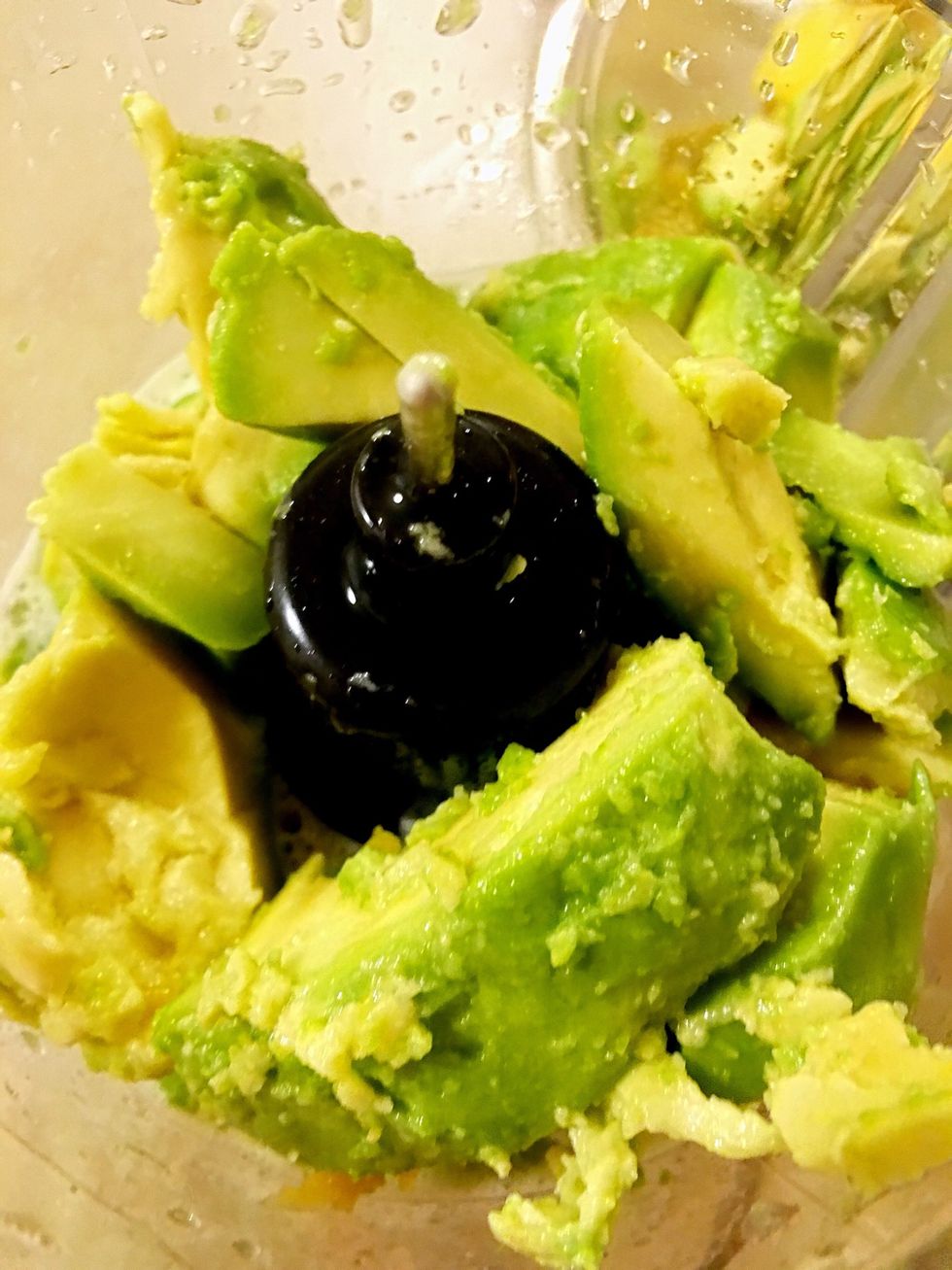 Blend until you've reached your desired texture. If you are going to use as a spread, smoother is better.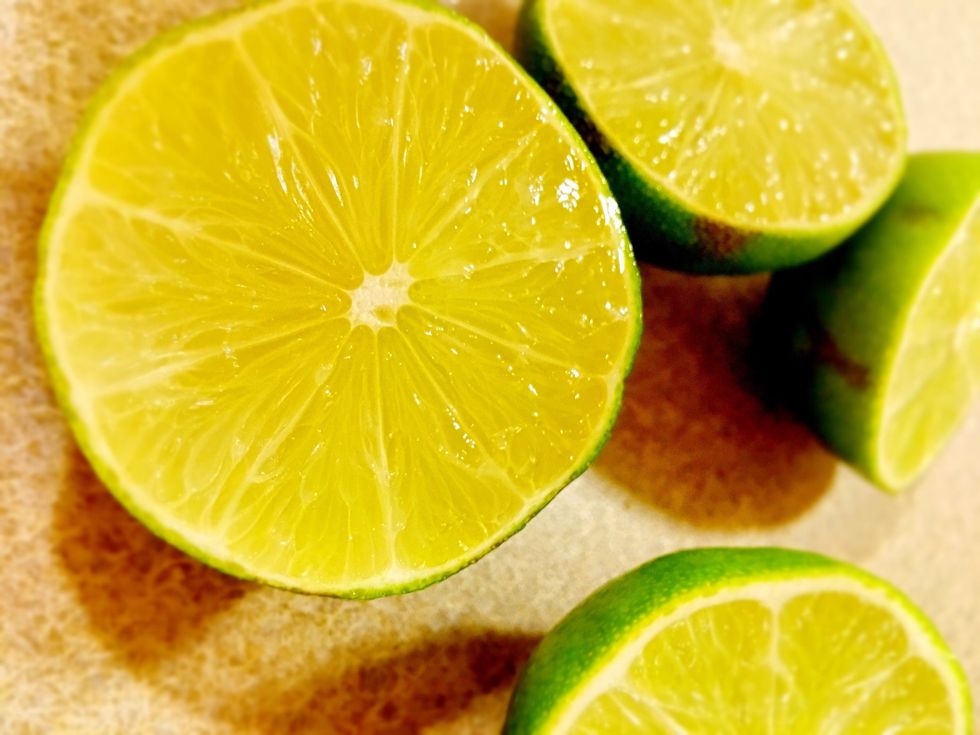 Juice 3 limes.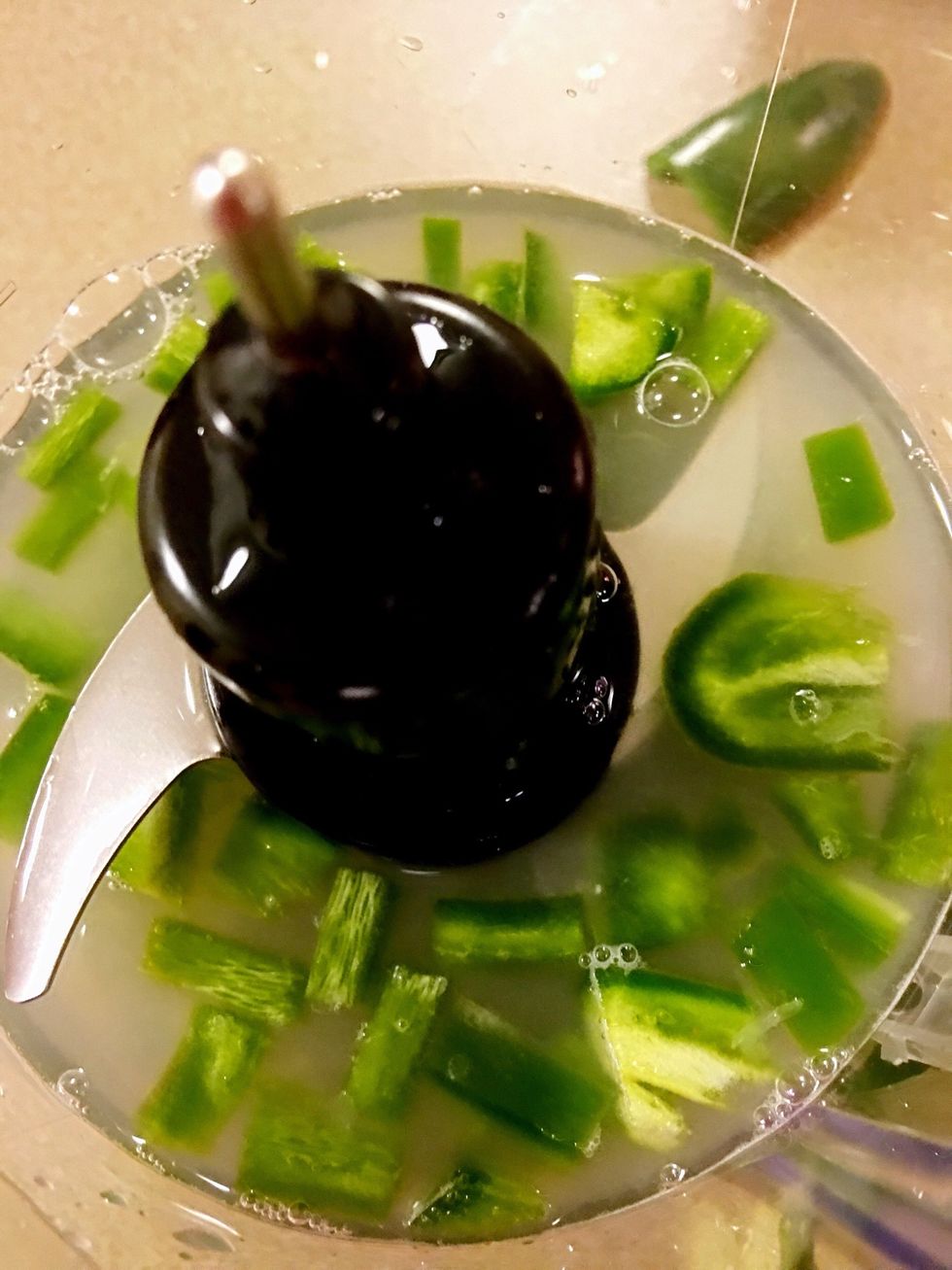 Add jalapeño and lime juice to food processor. Blend throughly.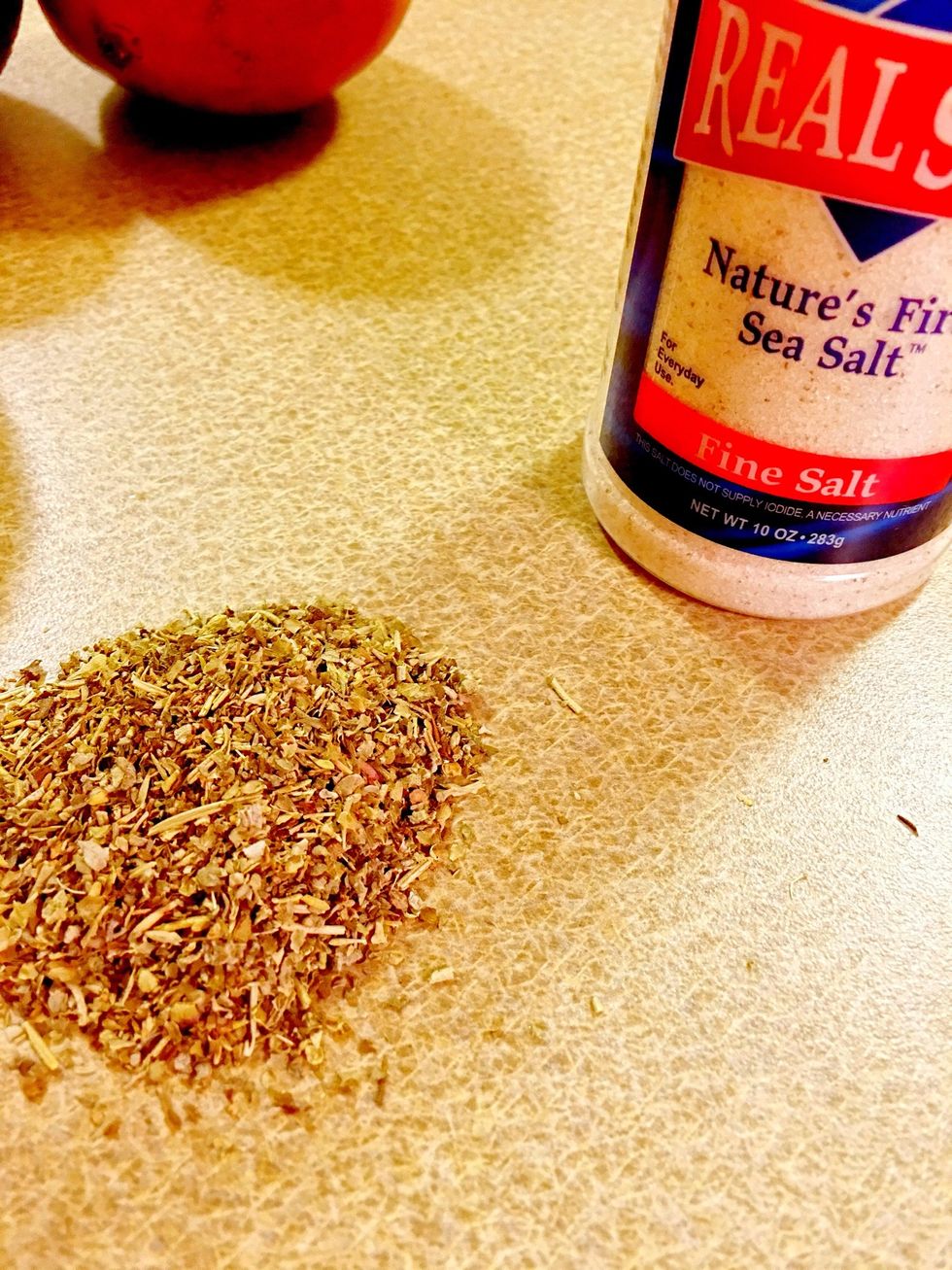 Measure out 1/4 C of fresh cilantro and 1/2 teaspoon salt.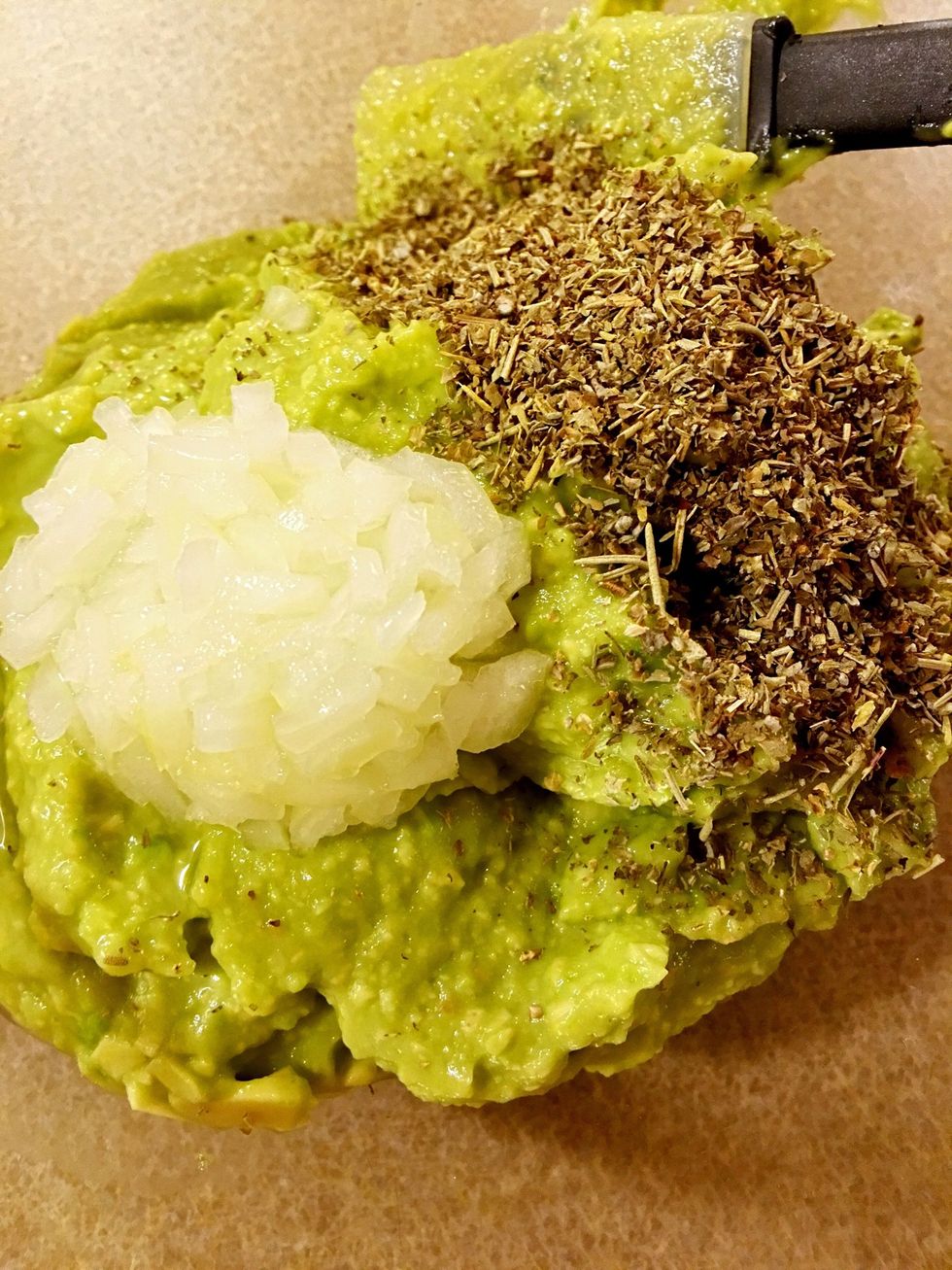 Add all ingredients to a large mixing bowl and stir.
Done. If you like a bit more heat you can add sriracha. If you don't eat or use this immediately you may notice a change in color. Stir and enjoy.
1.0 Mango
3.0 Avocado
1.0 Thin slice of Onion
3.0 Limes
1/4c Fresh Cilantro
1.0tsp Salt
1.0tsp Jalapeno pepper