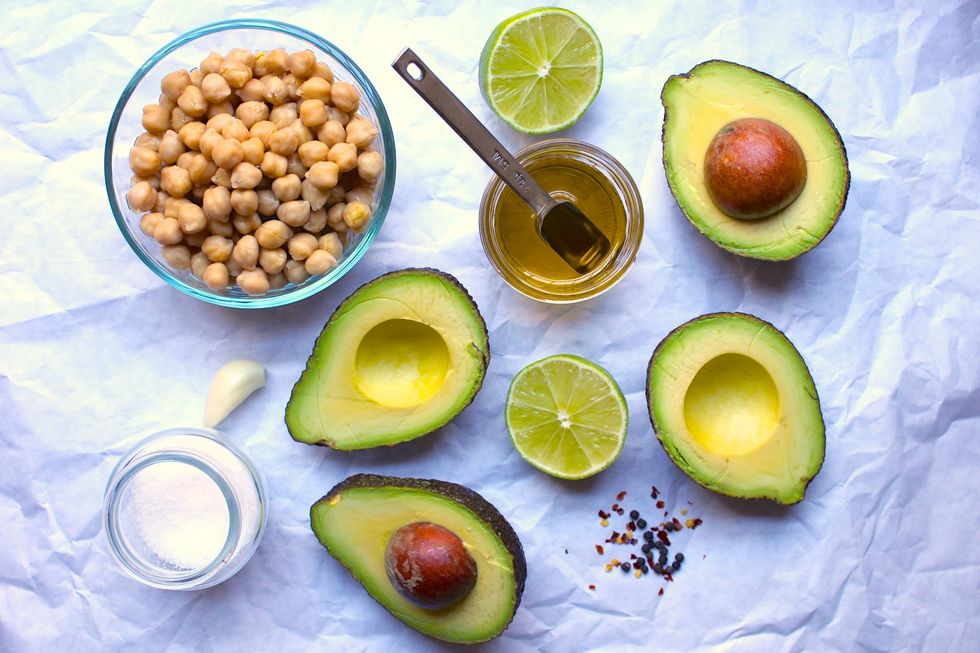 gather your ingredients! I didn't use tahini, but you can definitely add it. :D
Combine the chickpeas, garlic, 2-3 tablespoons of olive oil, juice of half a lime and a pinch of salt. Process until smooth. Scrape down the sides and add more olive oil as needed.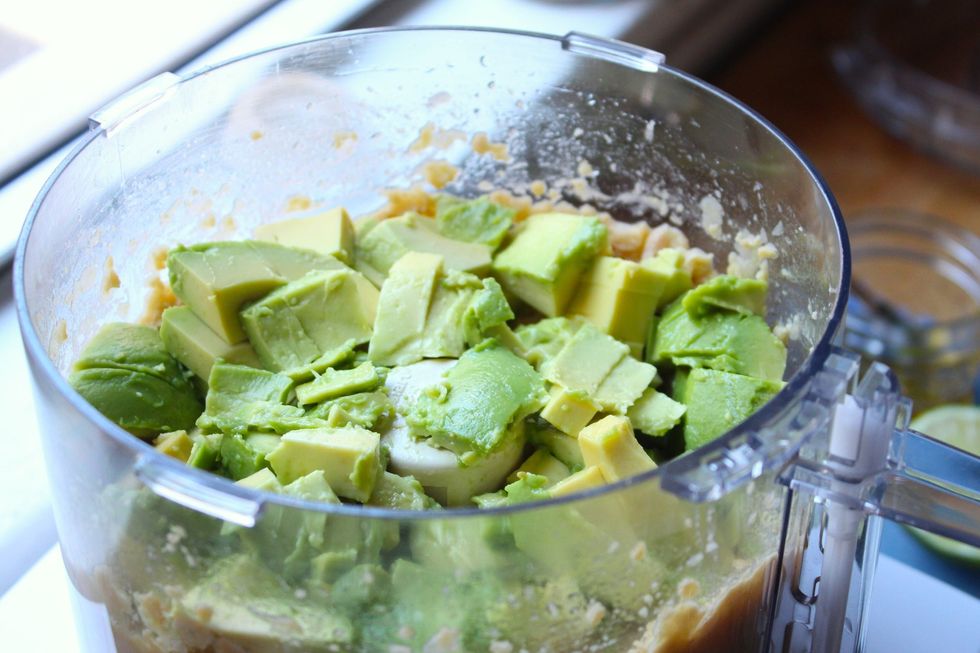 Roughly chop the avocados and add them to the food processor. Process these until well mixed and smooth - keep scraping down the sides!
1.0 can chickpeas, rinsed and drained
1.0 clove garlic
2.0 avocados
4.0Tbsp olive oil
1.0 lime
salt, pepper, and spices to taste!
Jessy Ellenberger
I write tutorials for Instructables.com! I love teaching people how to do something new. I like cooking, baking, cats, embroidery, jrpgs and quilting :D