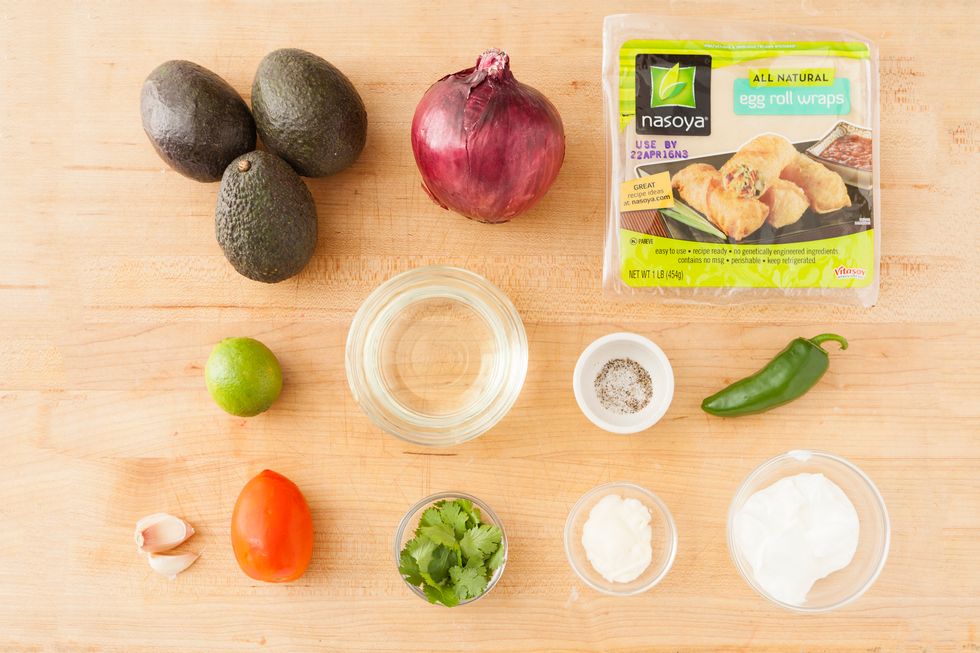 Gather your ingredients.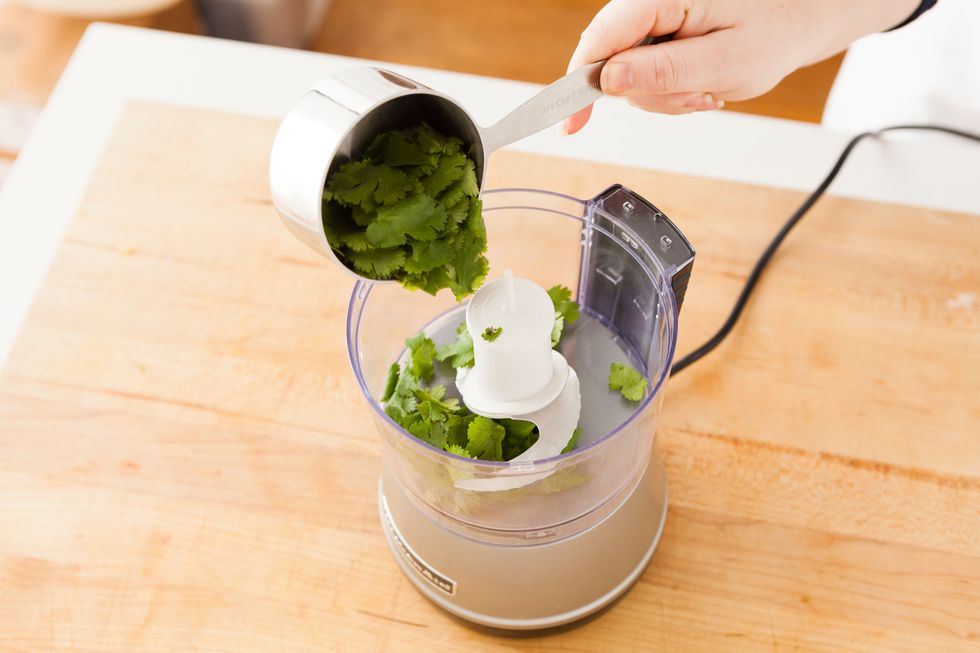 First, we'll make the cilantro dipping sauce. Add 3/4 cup of cilantro leaves to food processor.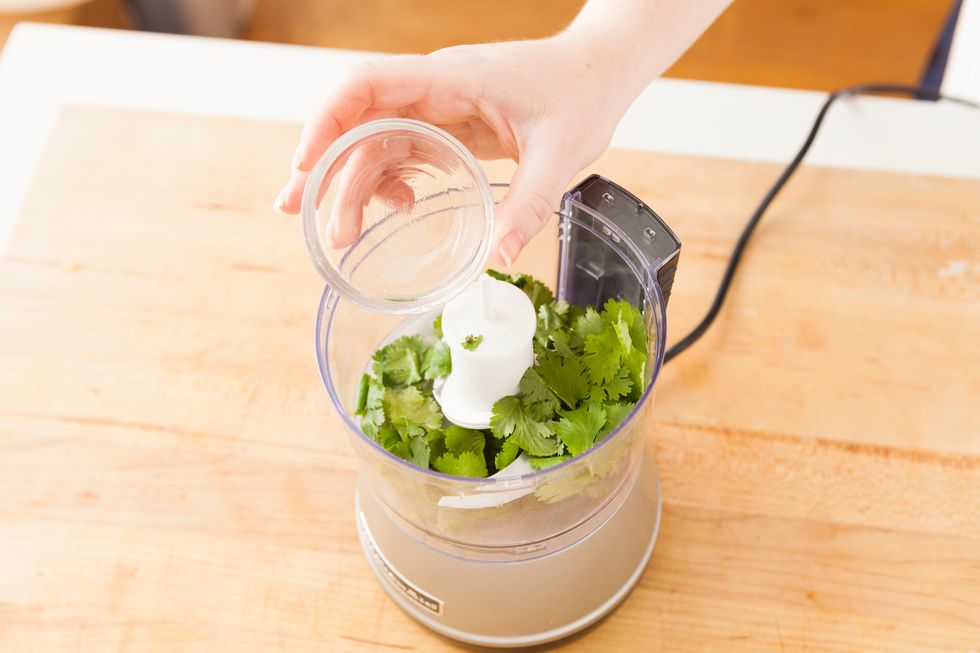 Add the juice of one lime.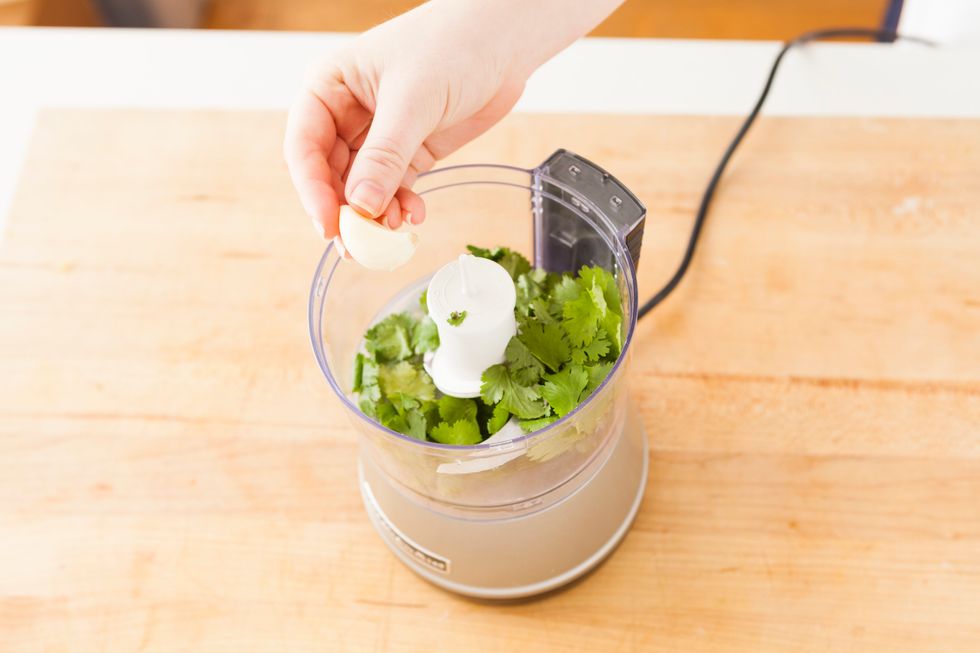 Add a clove of garlic.
Add a jalpeno, seeded and deveined.
Add 2 tablespoons of mayonnaise.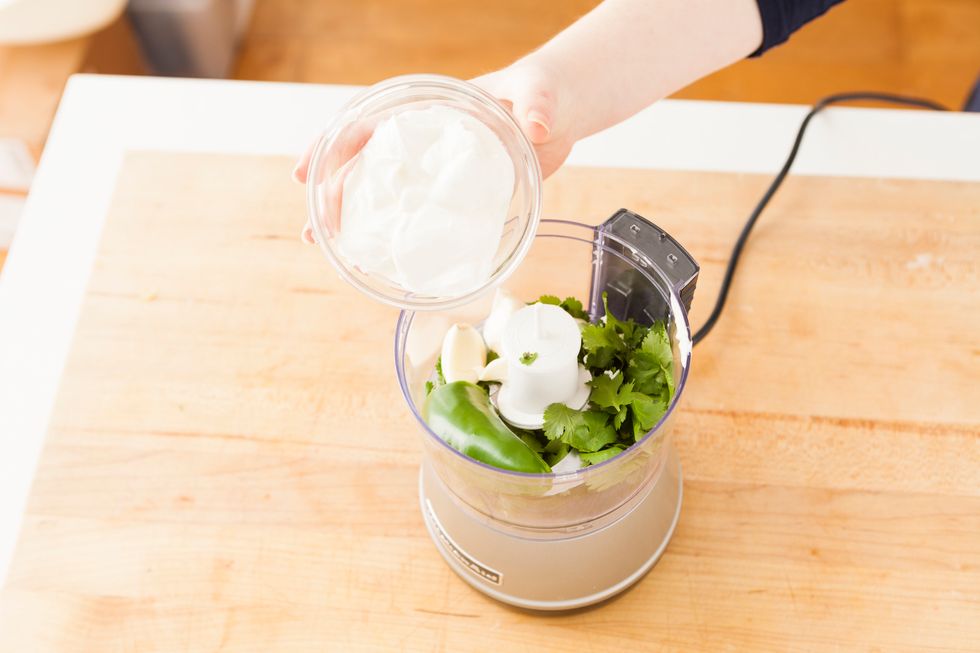 Add 1/3 cup of sour cream.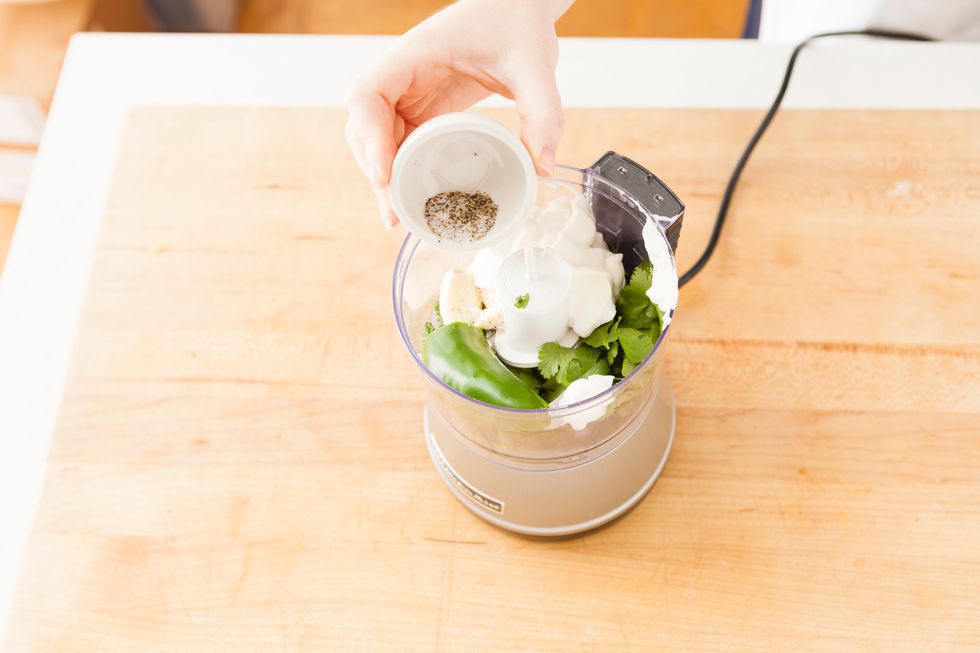 Add salt and pepper to taste..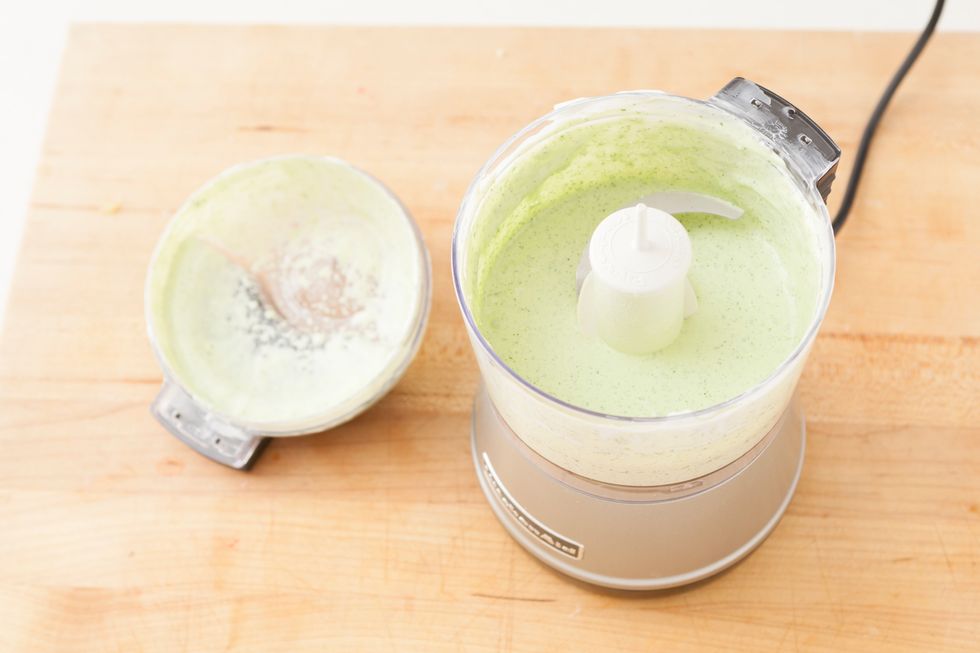 Blend until smooth. Then, set aside.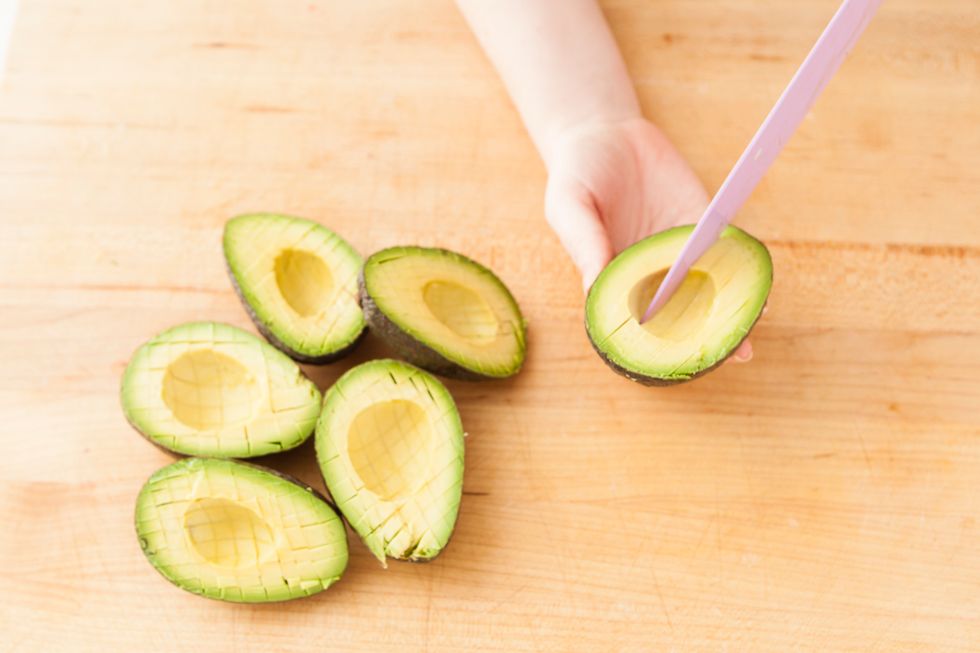 Halve, peel and seed your avocados.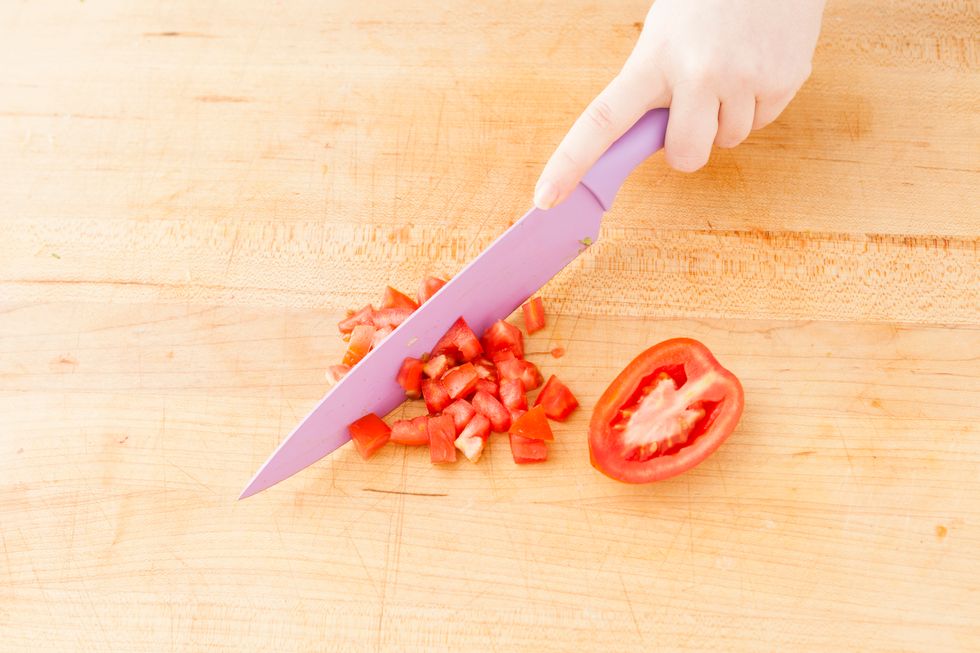 Dice your tomato.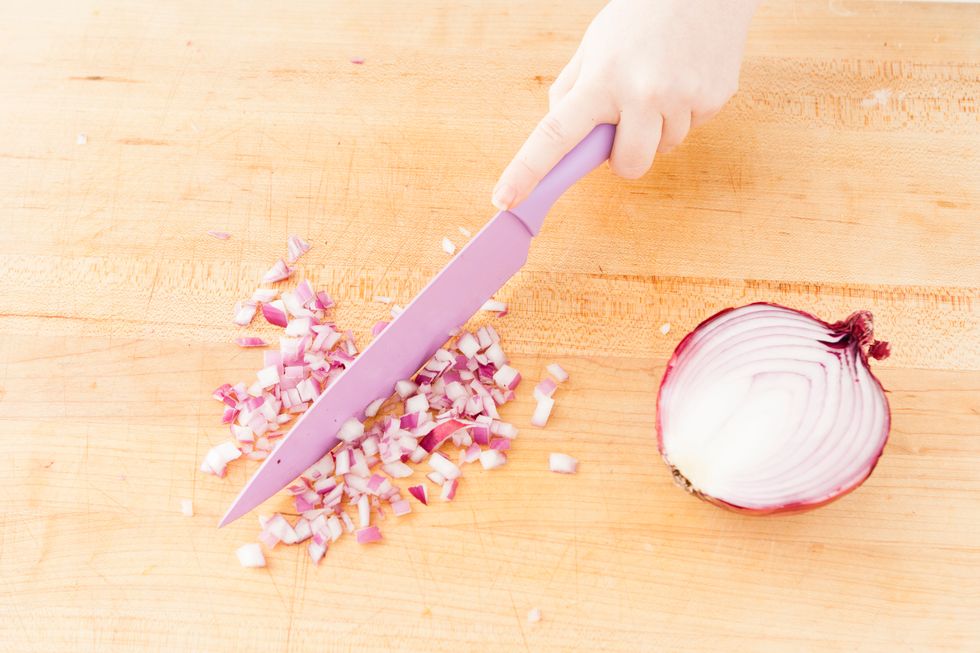 Dice your onion.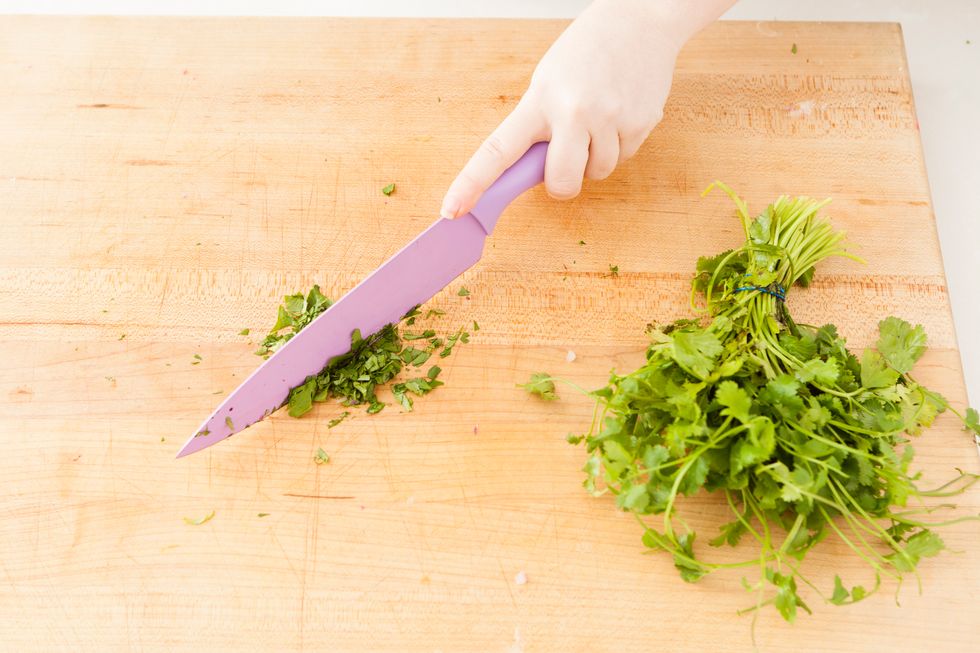 Chop two tablespoons of cilantro.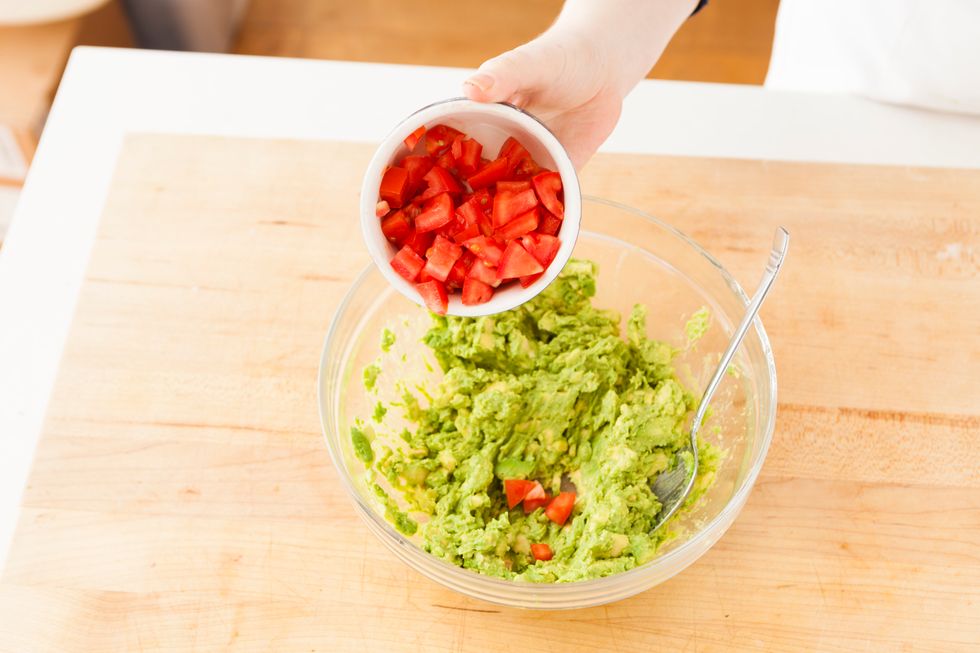 Mash avocados in a large bowl. Add diced tomato.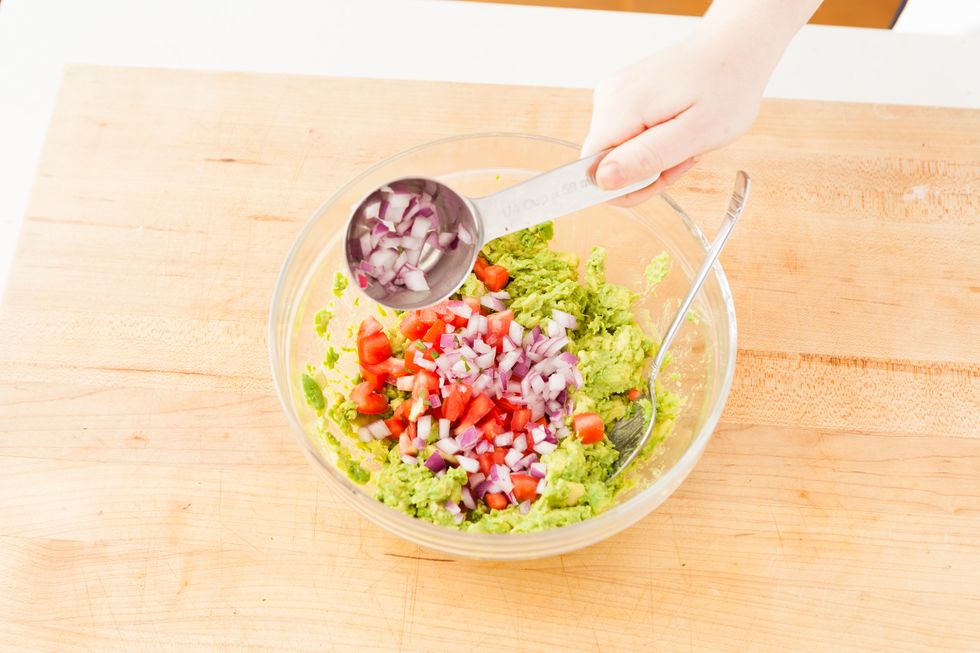 Add onion.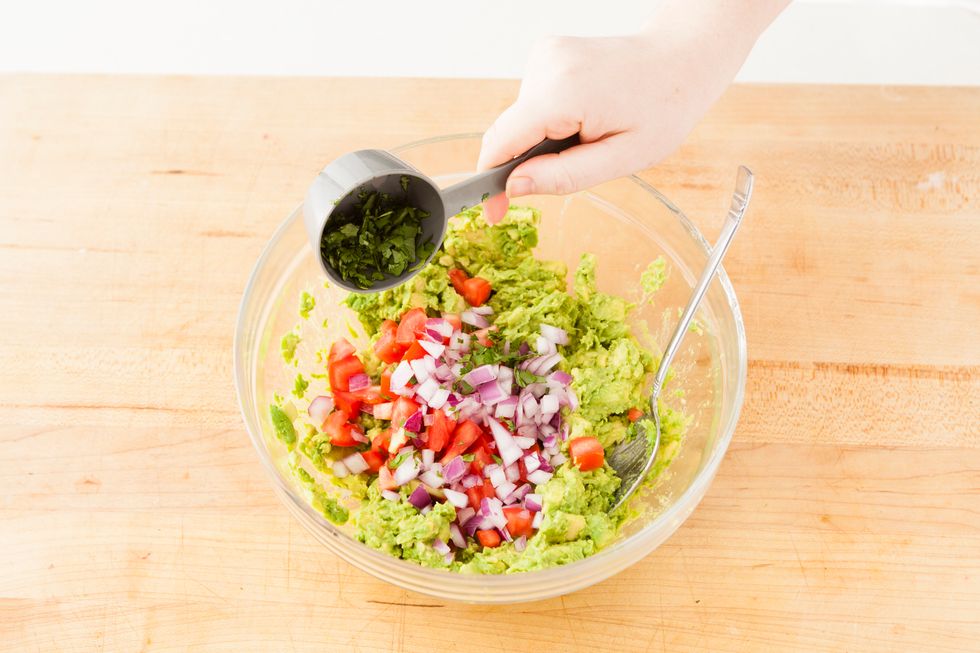 Add cilantro.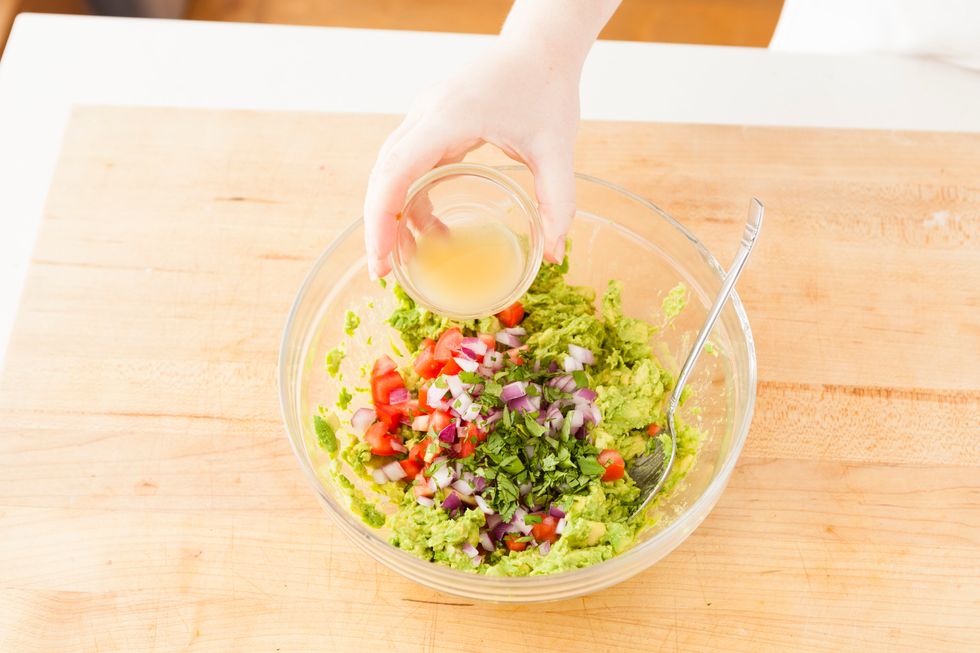 Add lime juice. Mix ingredients together.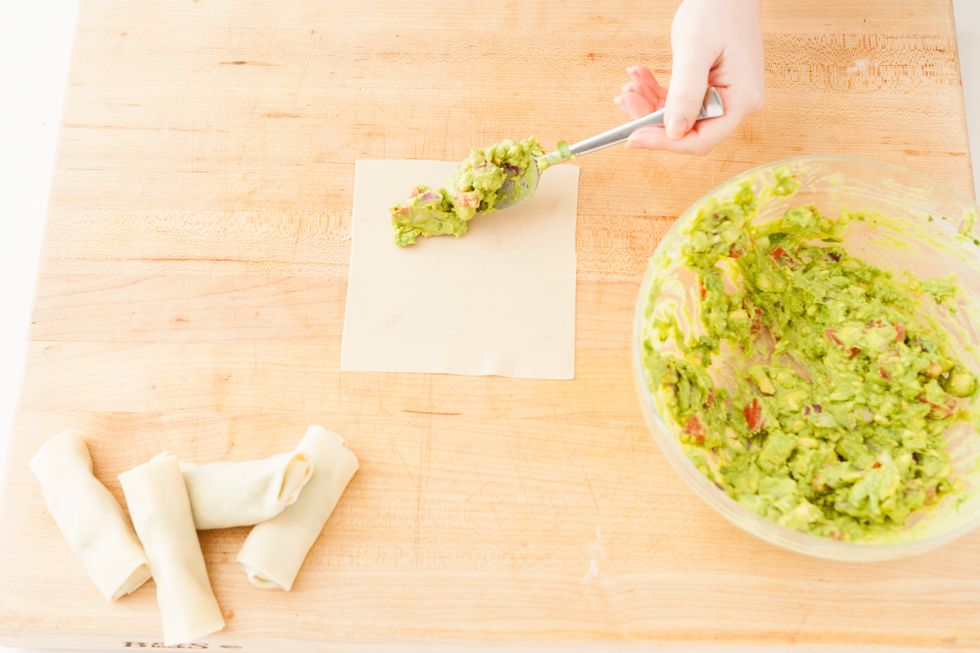 Place a few tablespoons of the avocado mixture in the center of each wrapper.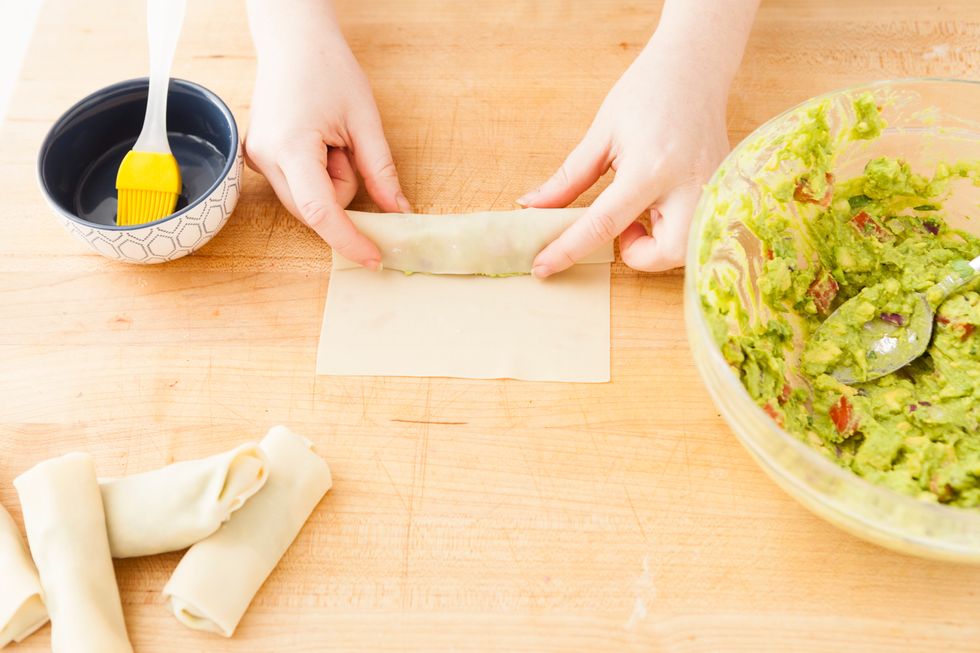 Bring the bottom edge of the wrapper over the filling.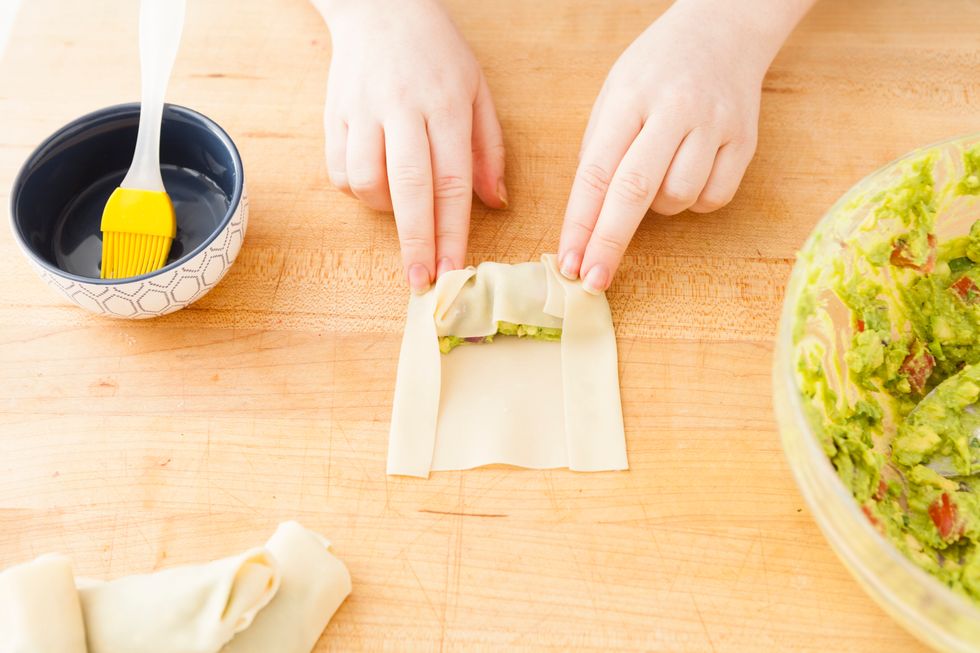 Fold in sides.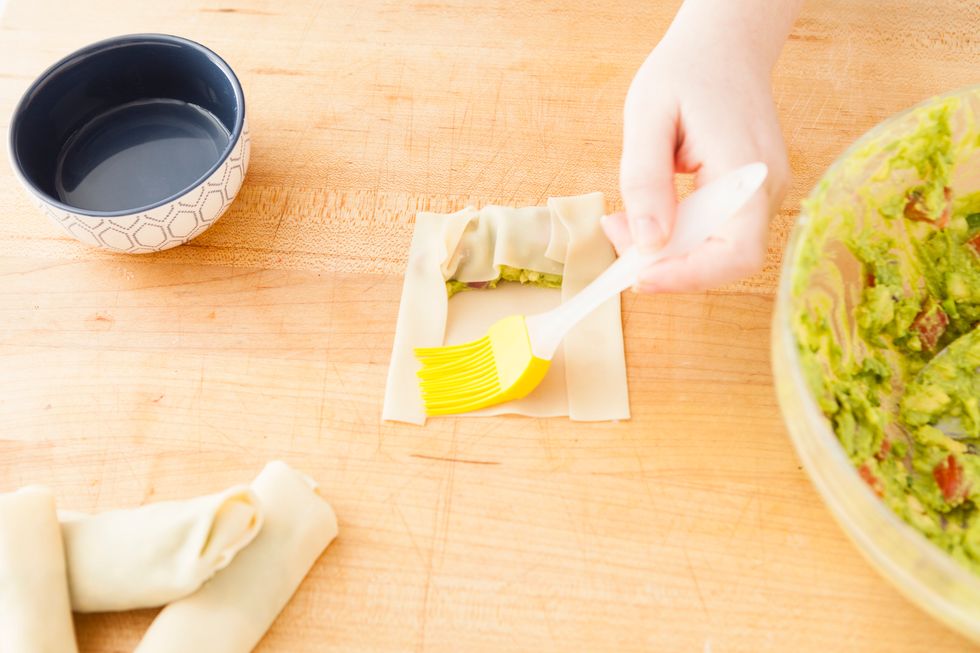 Brush edges with water and roll until sealed.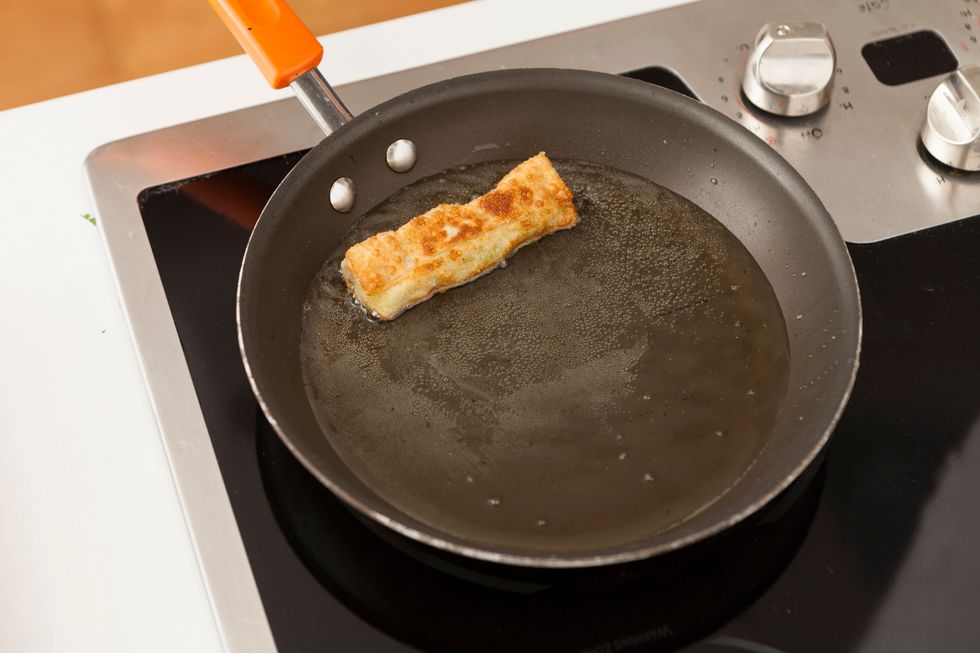 Heat vegetable oil in a large skillet and fry avocado egg rolls until brown and crispy, about 2-3 minutes.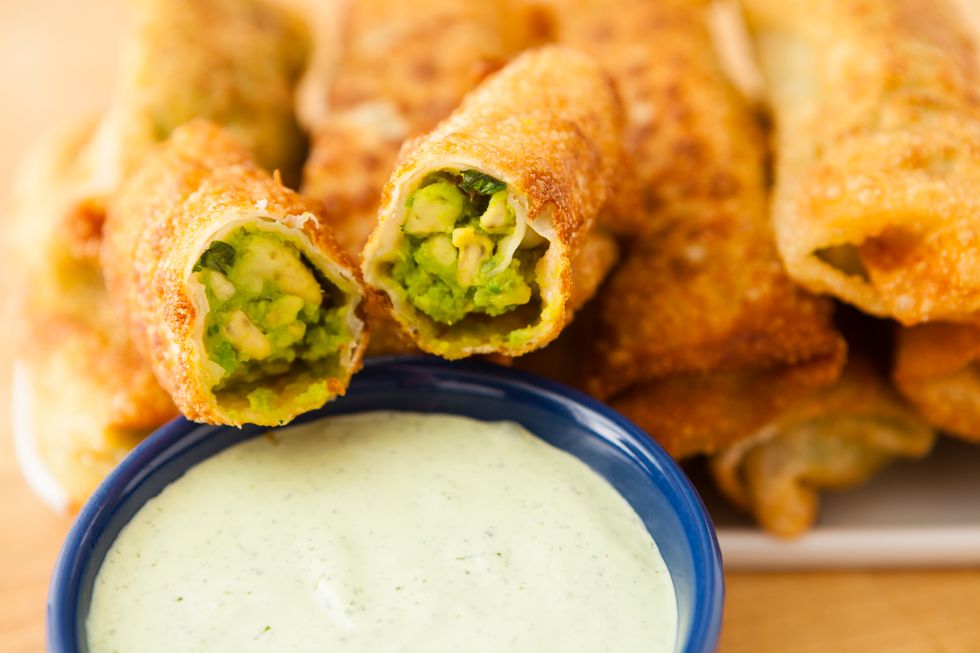 Repeat until all egg rolls are cooked.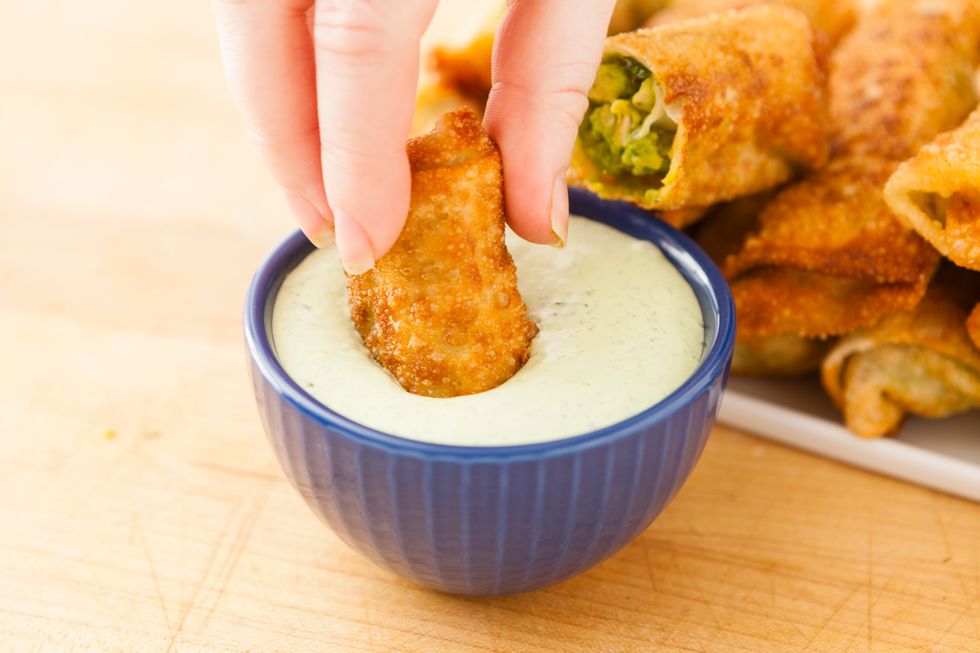 Serve with the dipping sauce and enjoy!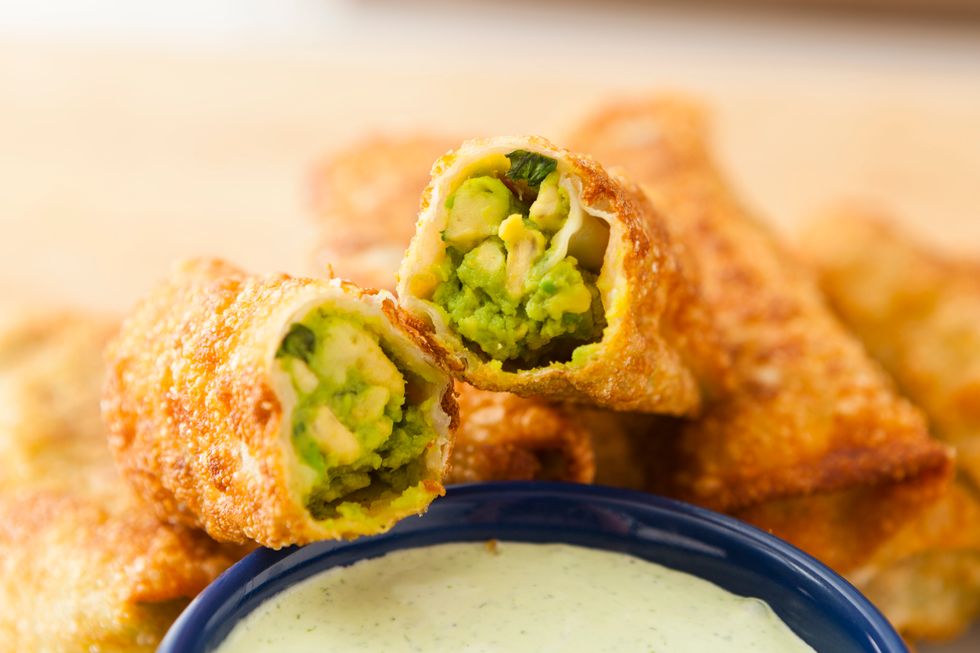 Recipe inspired by: http://damndelicious.net/2014/04/21/cheesecake-factory-avocado-egg-rolls/
1.0c Vegetable Oil
3.0 Avocados
1.0 Roma Tomato
0.0c Diced Red Onion
2.0Tbsp Chopped Cilantro
1.0 Lime
Egg Roll Wrappers
Salt + Pepper
0.0c Cilantro Leaves
0.0c Sour Cream
1.0 Jalapeno
2.0Tbsp Mayonnaise
1.0 Garlic Clove
1.0 Lime
B+C
We are the team behind Snapguide. Feel free to message us if you have any questions or see something that could be improved!