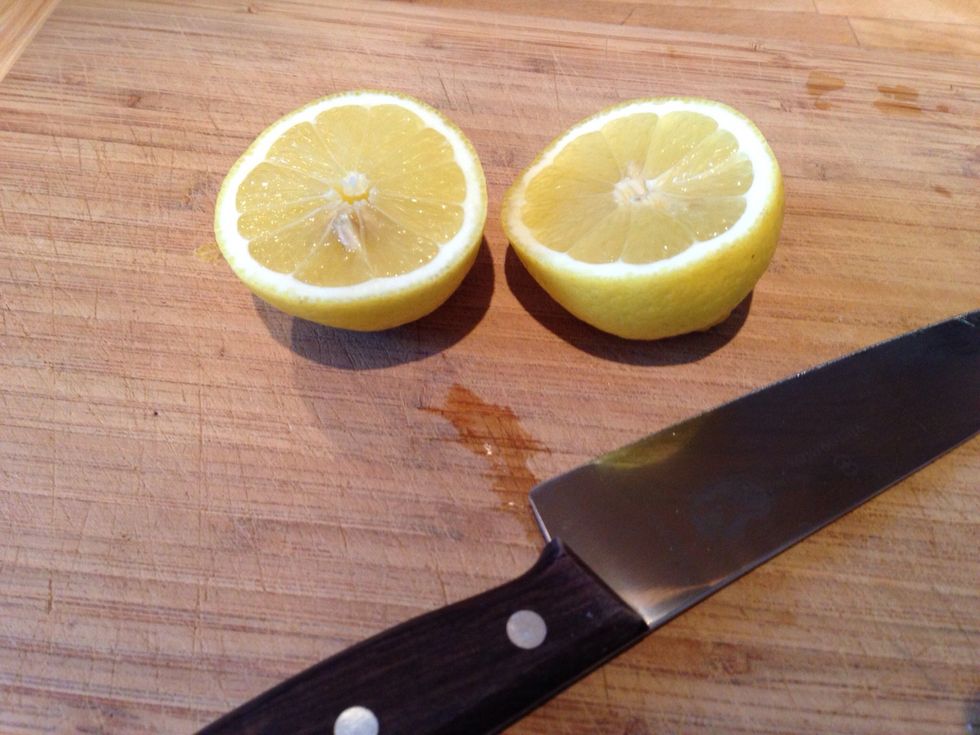 Squeeze the lemon. We need the juice.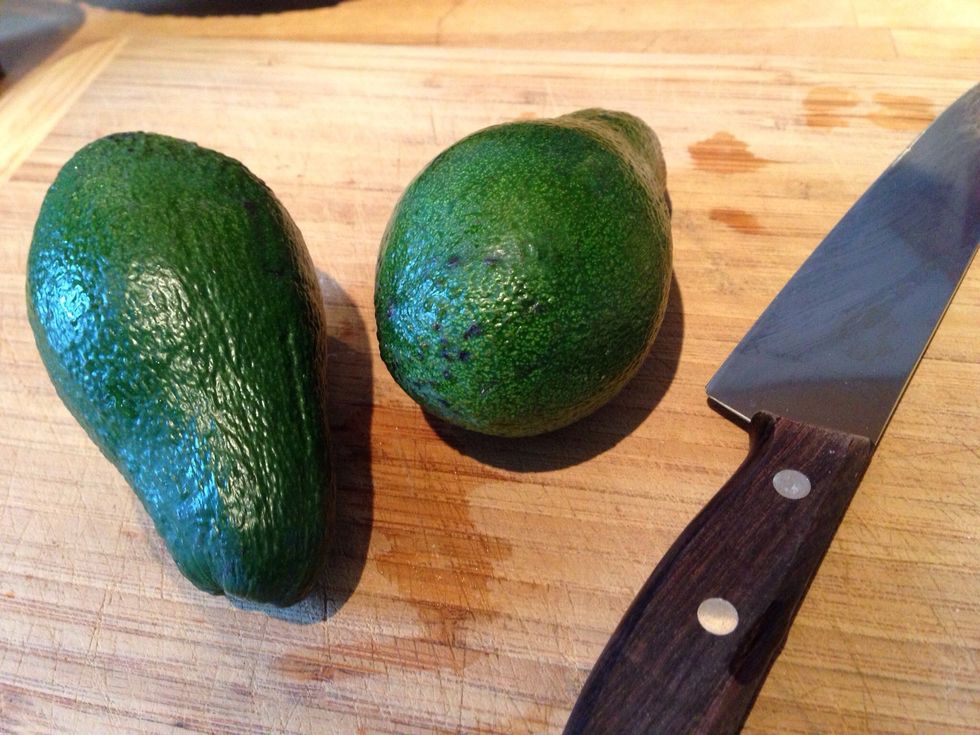 We need two avocados. Ripe avocados. They should feel soft when you gently press them.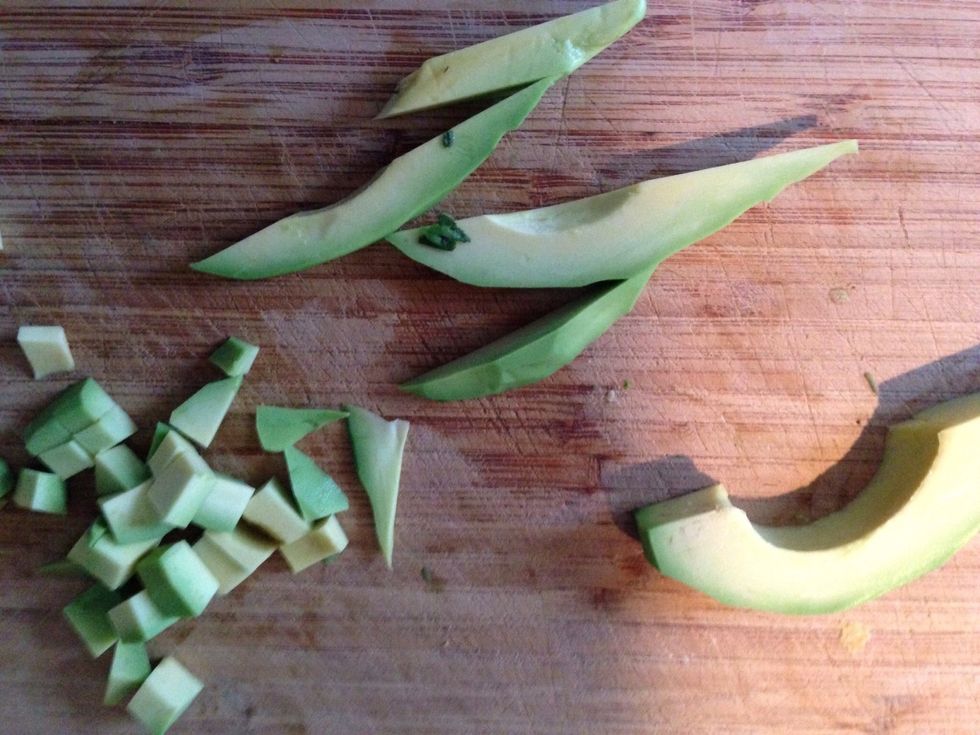 Peel the avocados and cut them in pieces.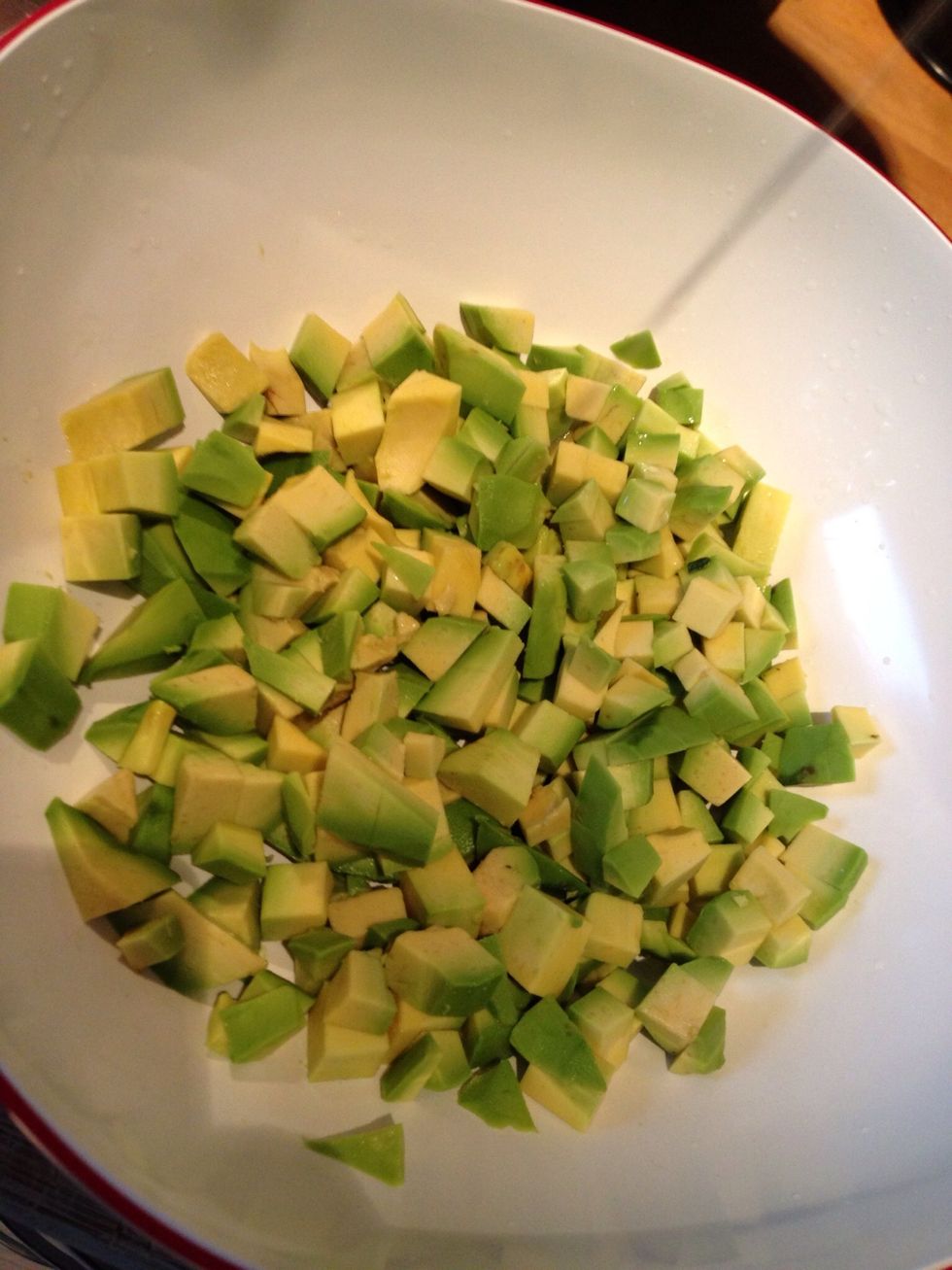 Should roughly look like this at the end. Don't make them too big or you'll struggle with shaping the cakes later on. Put the avocado in a bowl and add half of the lemon juice so it doesn't turn brown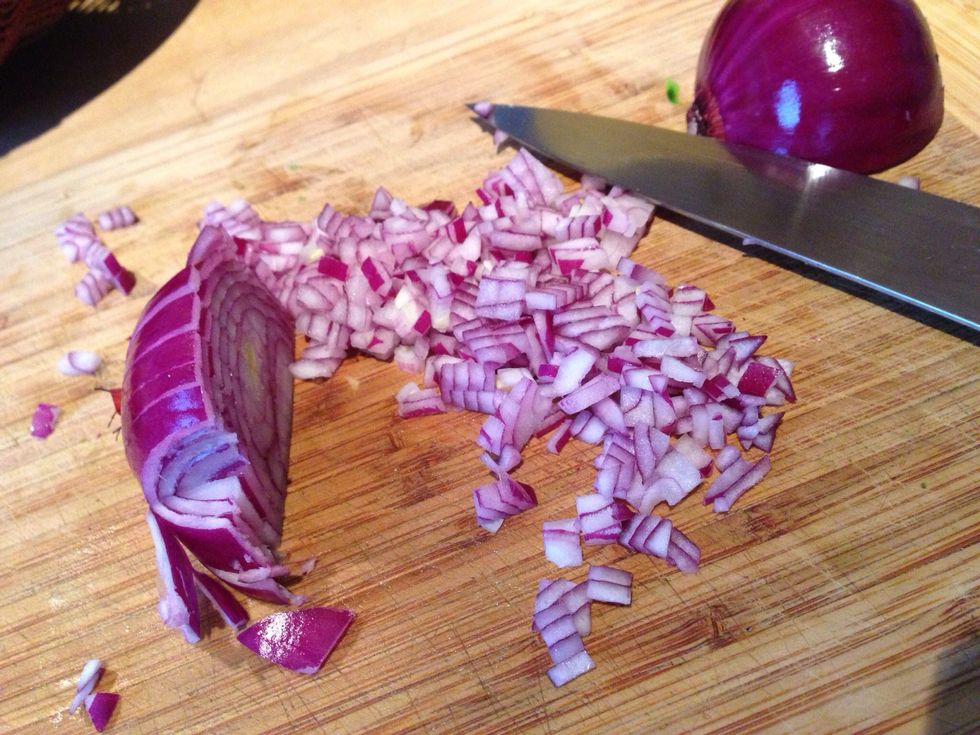 Chop the red onion. Little pieces please.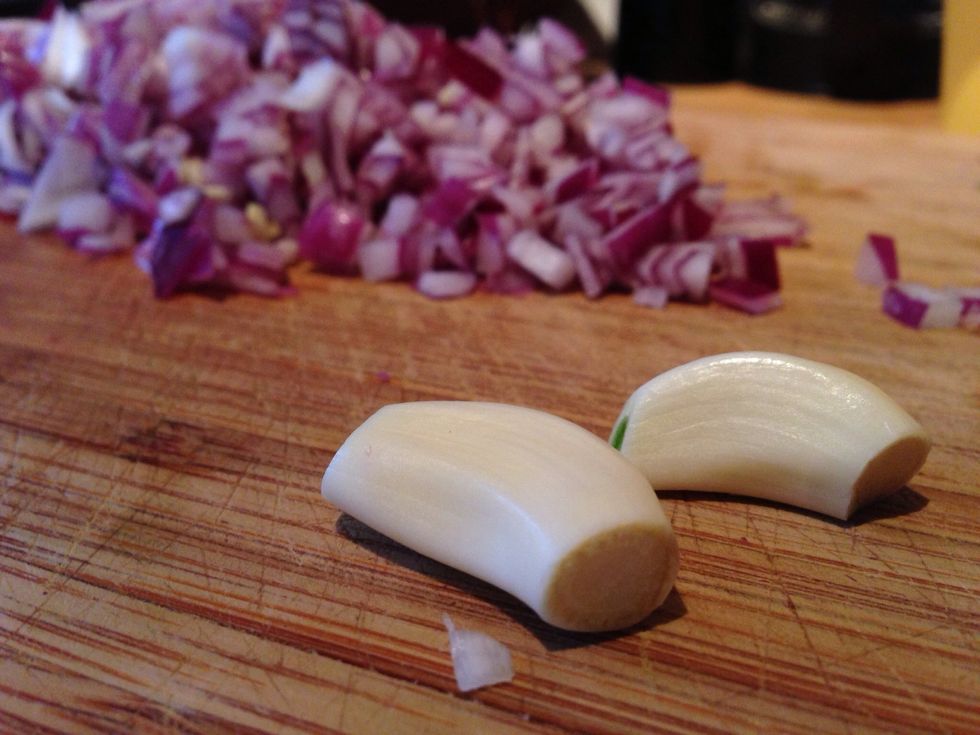 We also need two cloves of garlic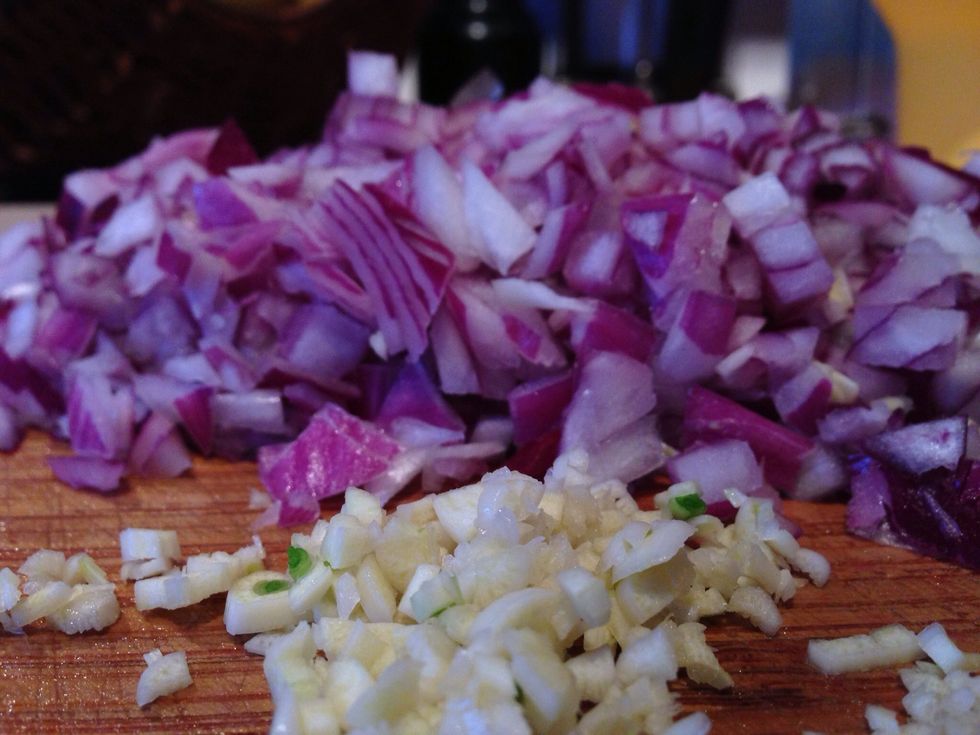 Thinly chopped and kept separate from the onion.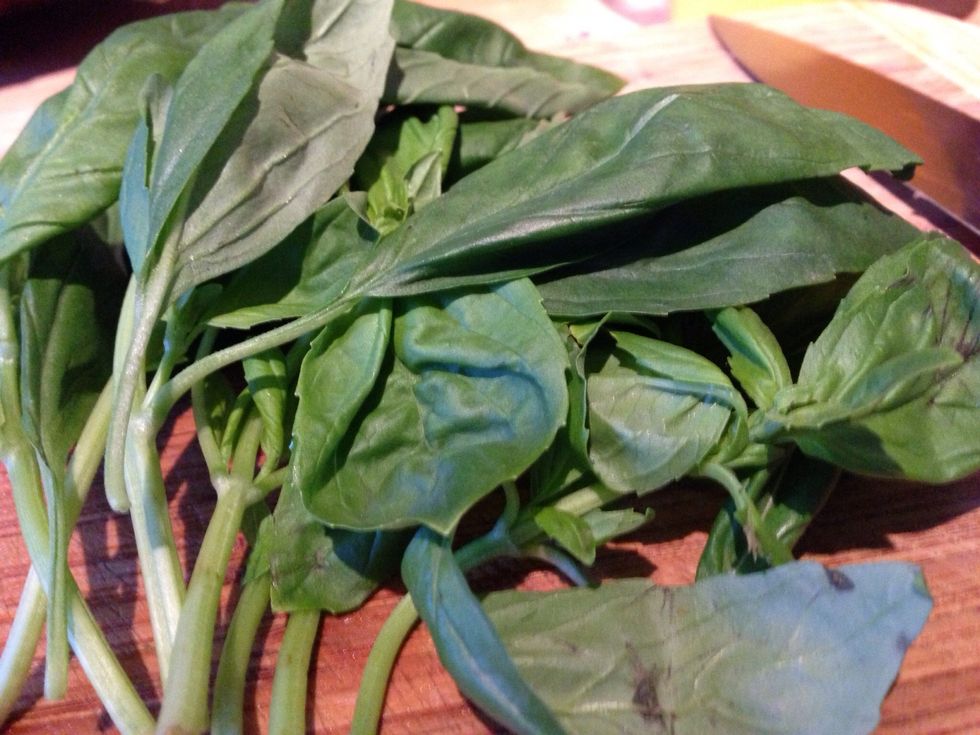 Next let's grab and wash the basil. Take a quarter of the bunch and slice thinly.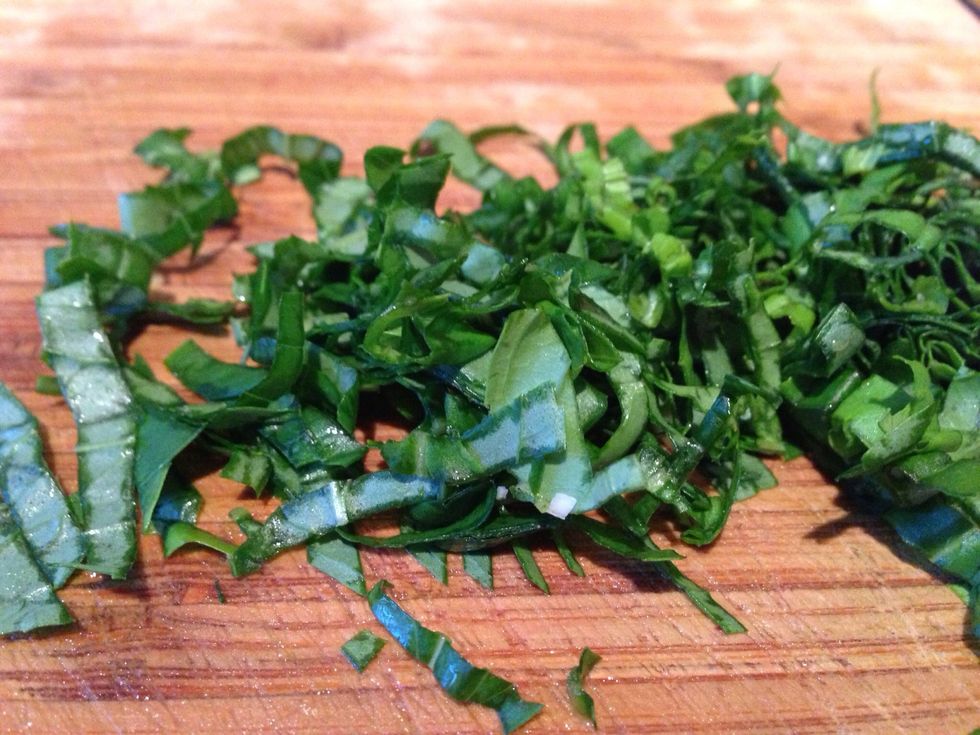 Something like this.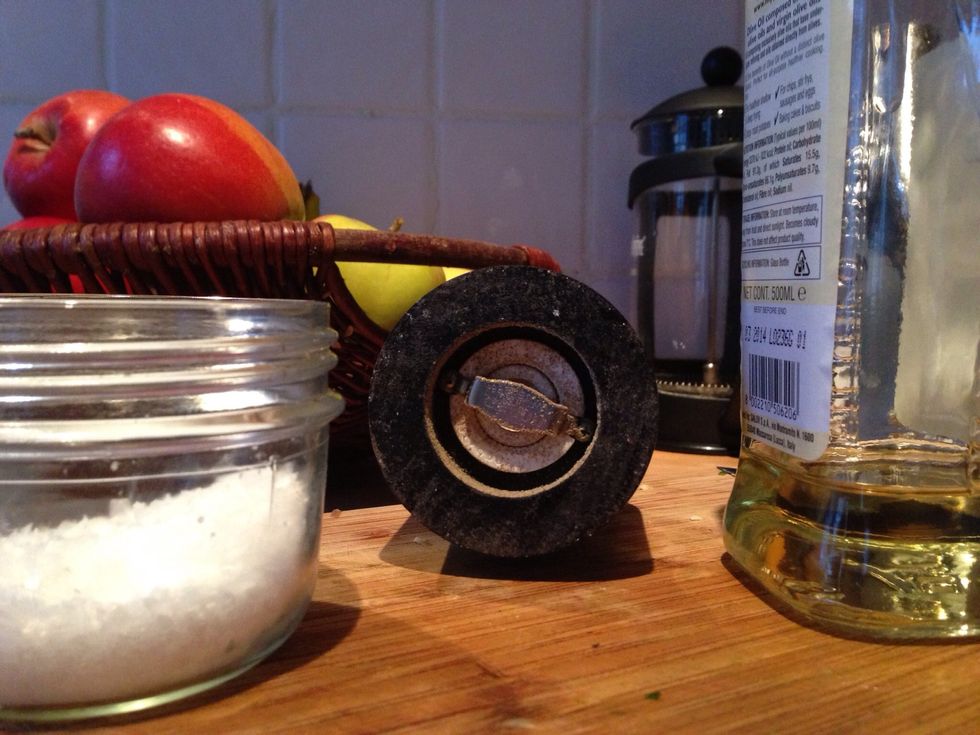 Add the basil (the prepared quarter of the bunch), the onion and half of the garlic to the avocado and mix with 2 tablespoons of olive oil, salt and pepper.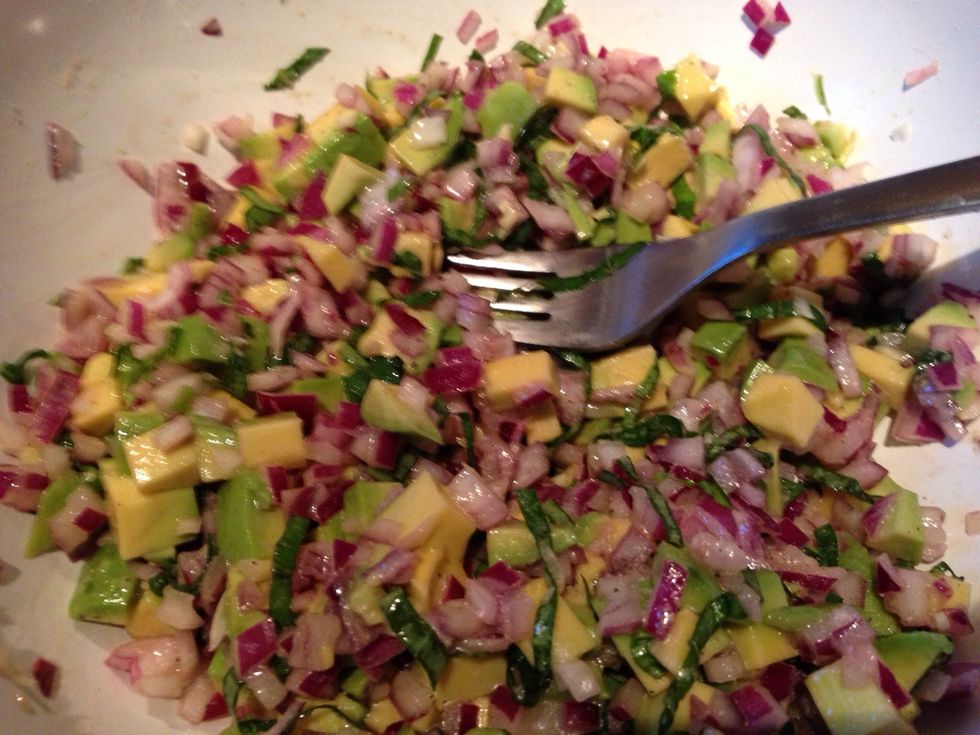 Mix, taste and keep seasoning till you like it.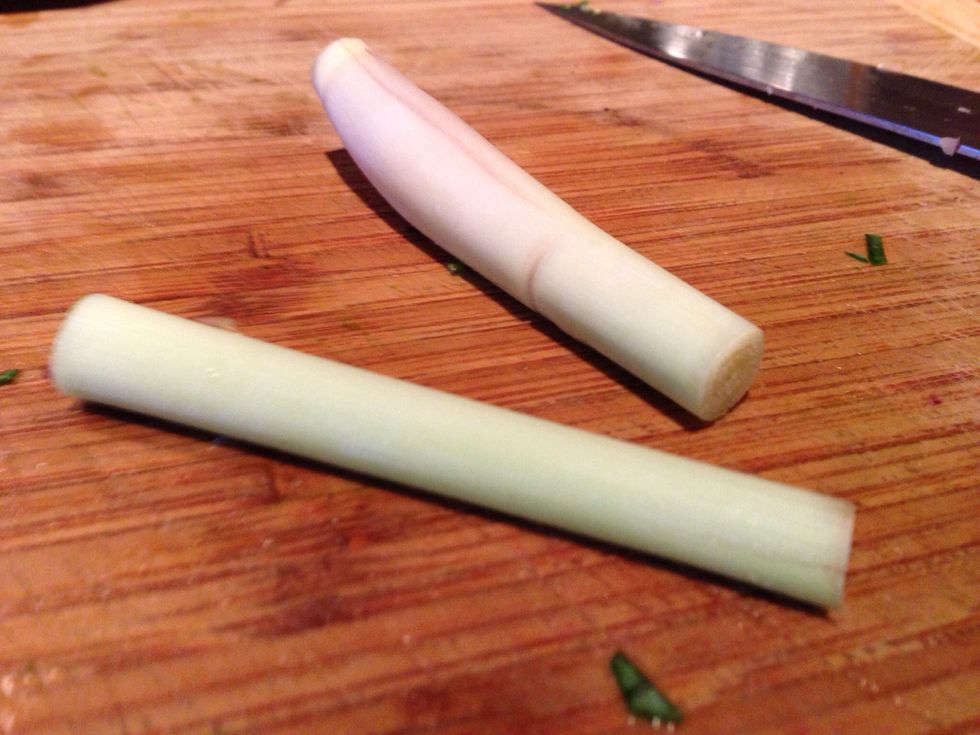 Next we need a stick of lemon grass.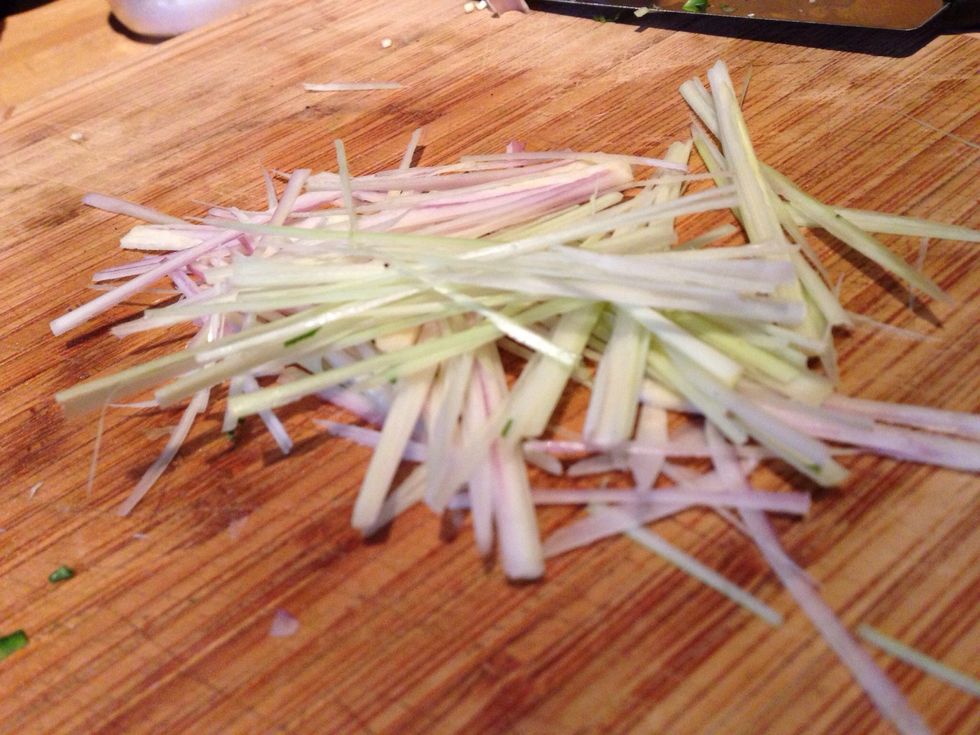 Cut it in thin stripes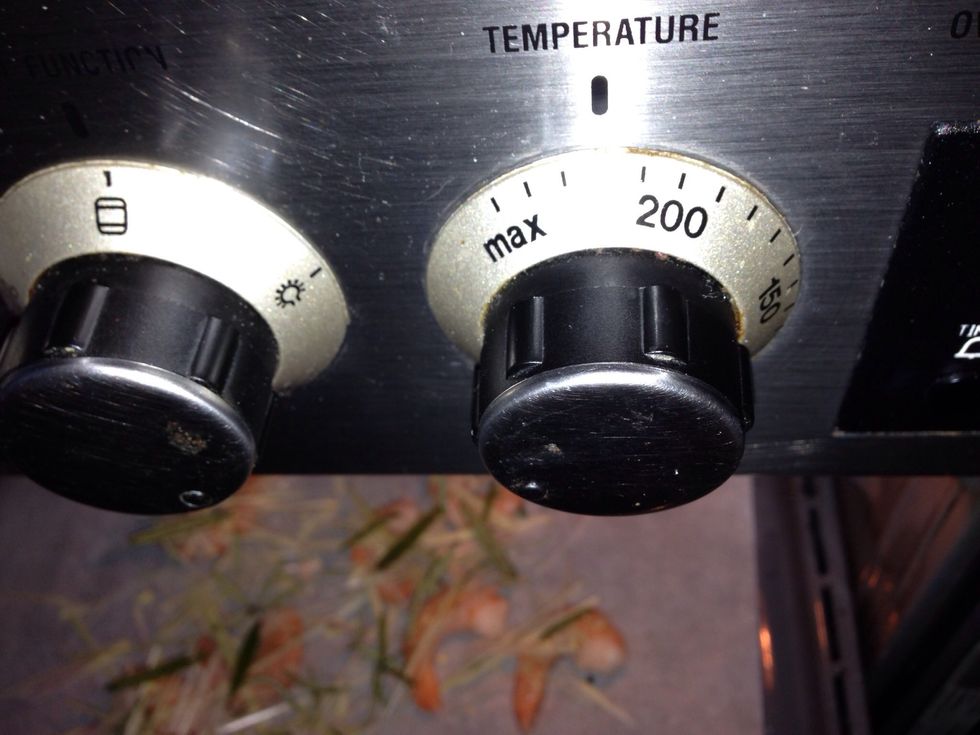 Preheat the oven to 220°C (so pretty hot).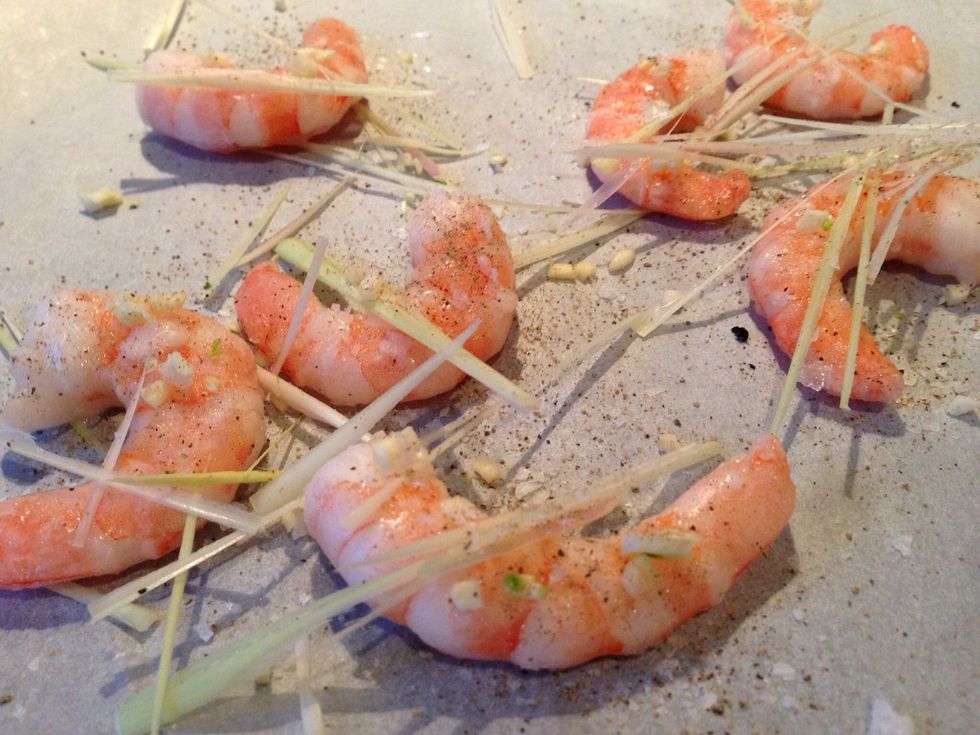 Put eight king prawns on a baking tray, add the rest of the garlic, salt, pepper and the lemon grass stripes.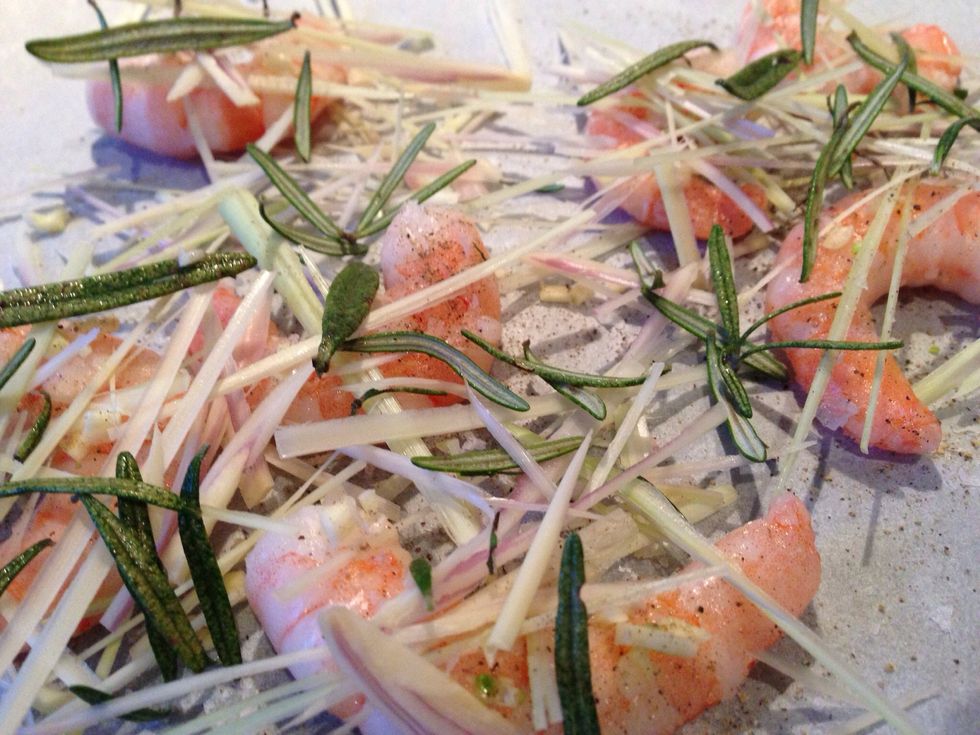 Add some rosemary and you're all set for the oven.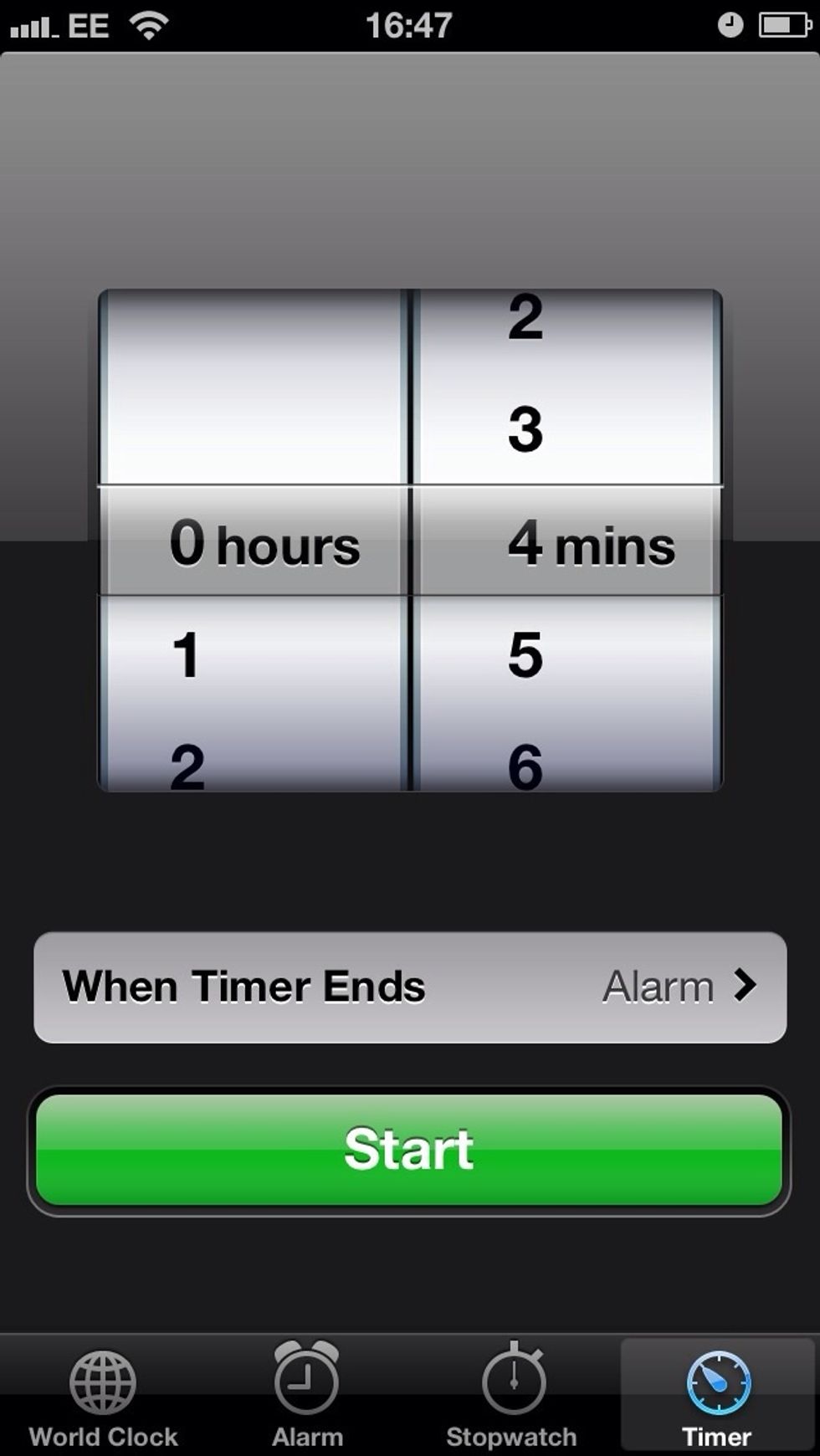 Let the prawns suck in all the deliciousness for four to five minutes.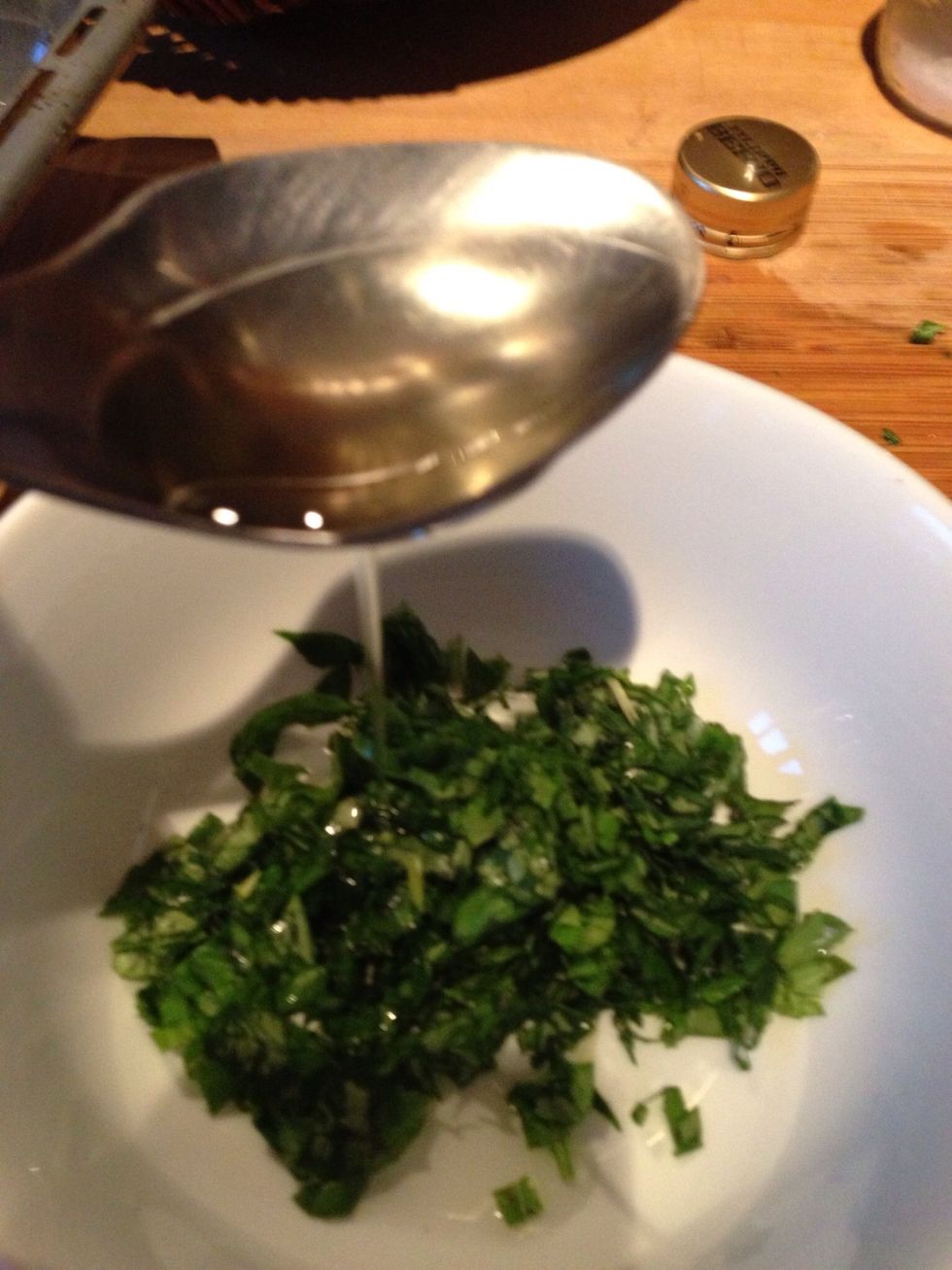 Chop the rest of the basil and mix it with the rest of the lemon juice, six tablespoons olive oil and two table spoons water to get a dressing. Taste with salt and pepper.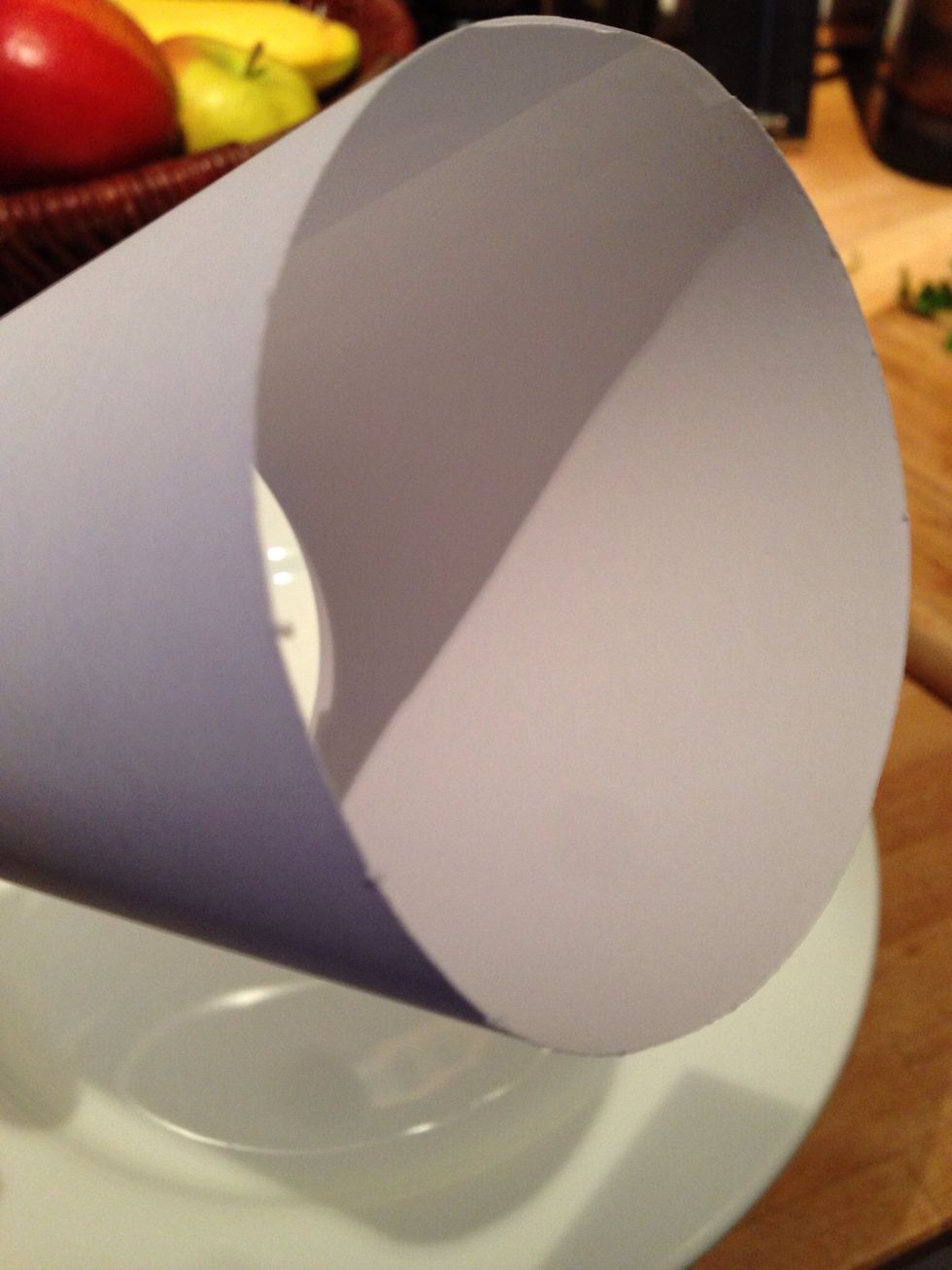 Use plain paper and tape to shape the cakes in case you have no professional equipment. It works just fine. You can make four small ones or two bigger ones.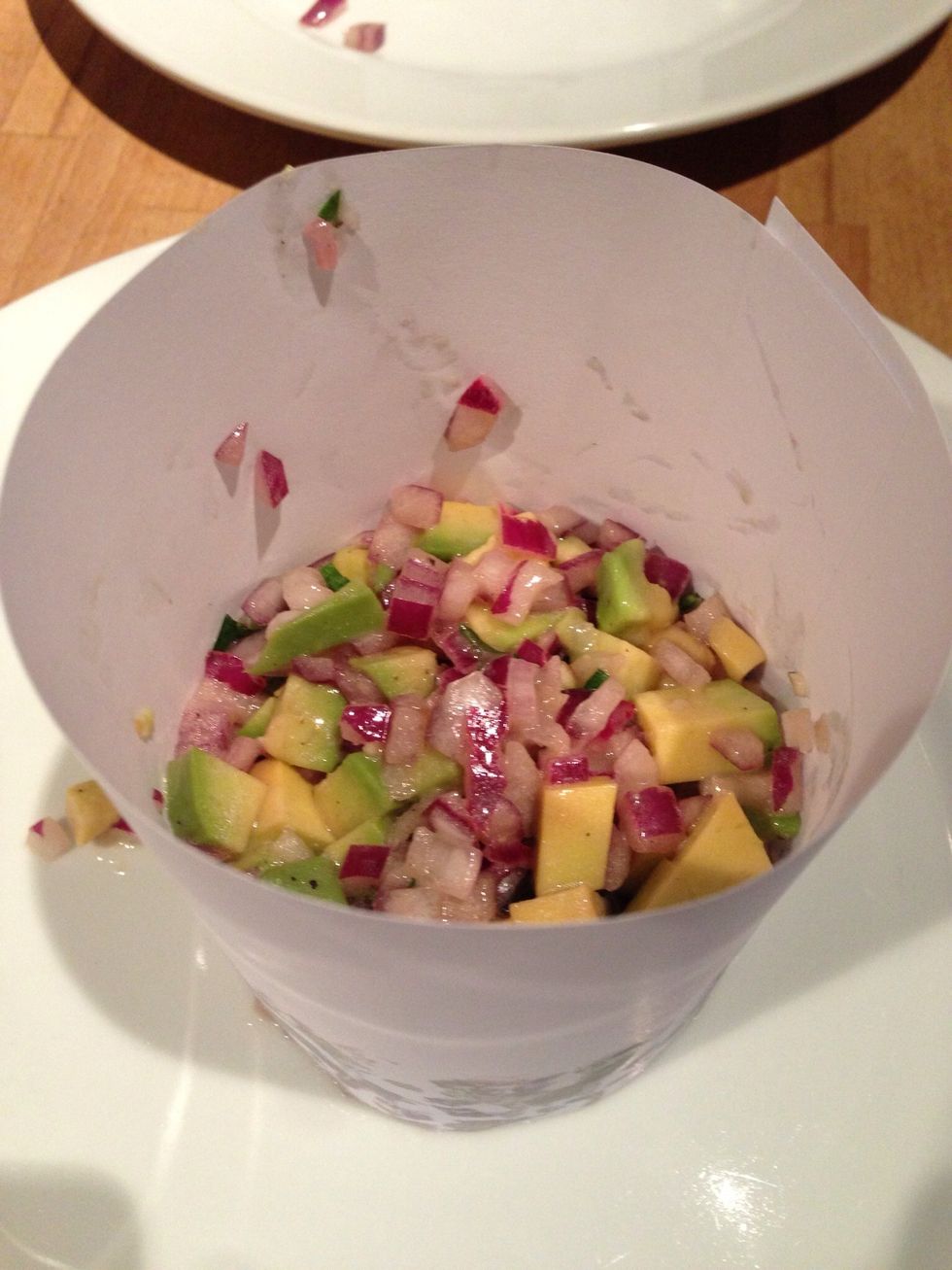 Fill in the avocado mixture and press gently so it sticks together.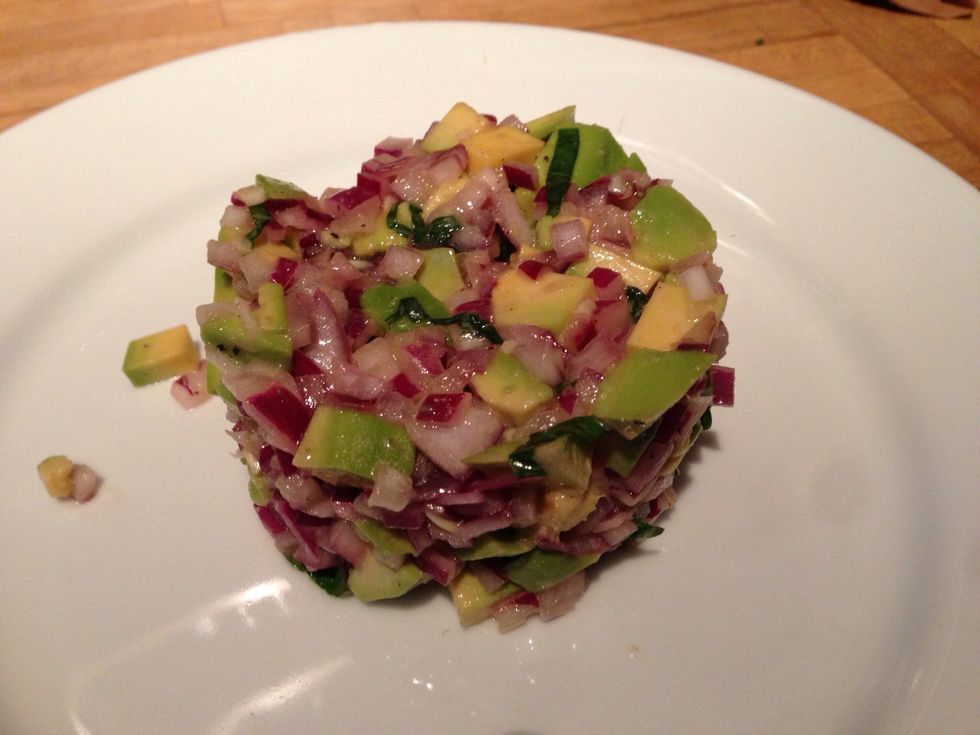 Remove the tape and then the paper and you should have something like this (or better).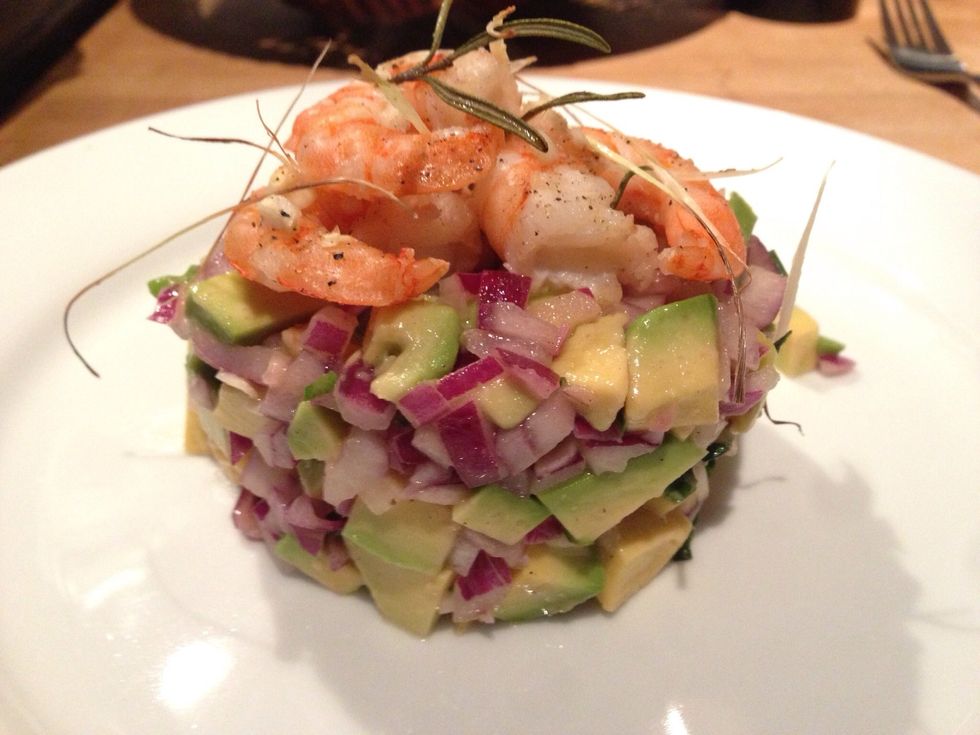 Add the dressing, a few king prawns and a little of the crunchy lemon grass and rosemary plus some parsley for garnish. Serve with baguette.
1.0 Lemon
2.0 Avocado
1.0 Red onion
2.0 Garlic cloves
1.0bnch Basil
8.0Tbsp Olive oil
1.0 Lemongrass
1.0 Rosemary
1.0 Baguette
1.0 Parsley
Michael Voelker
Originally from Germany, currently living in London. Product guy, marketer, player & wine drinker. All tweets are personal opinion.