How to make authentic pesto in 5 minutes
Make fresh pesto the traditional way in 5 minutes. No blender required. (Photos are borrowed from the Interwebs)
38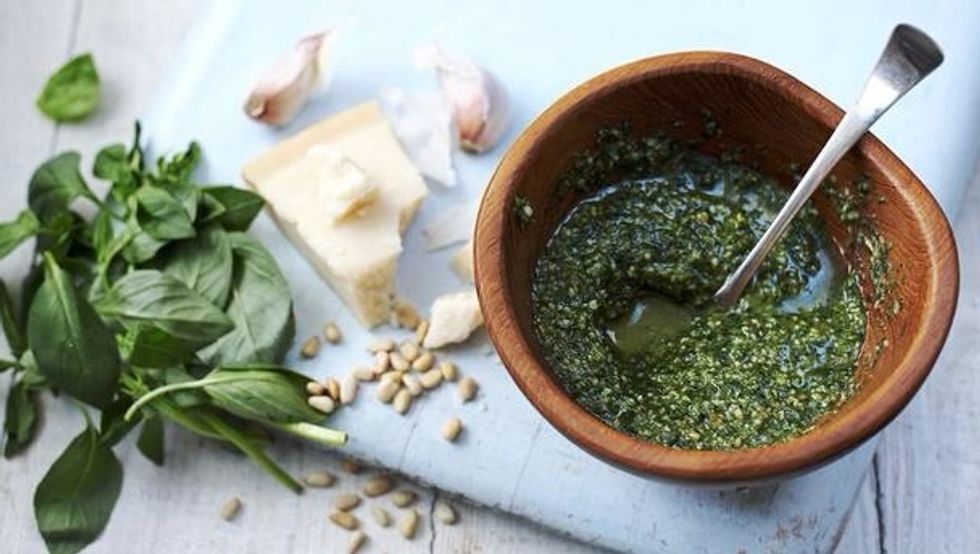 Use the freshest ingredients you can find. Try to avoid dehydrated cheese powder like what they give you in pouches with delivery pizza. Invest in a $3-5 wedge from the deli. You won't regret it :)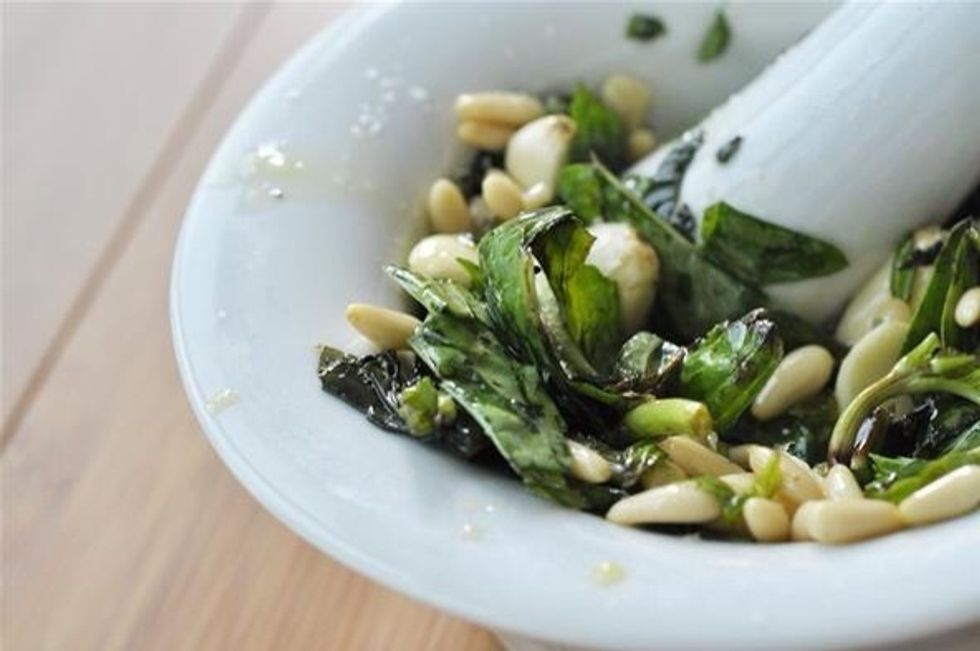 Wash and pat dry the basil leaves. Put about 20 basil leaves, 2 pieces of peeled garlic, and 3 tbsp pine nuts, 3 tbsp fresh grated Parmesan, and 2 tbsp olive oil in the bowl. *Serves 2 Pasta Dish.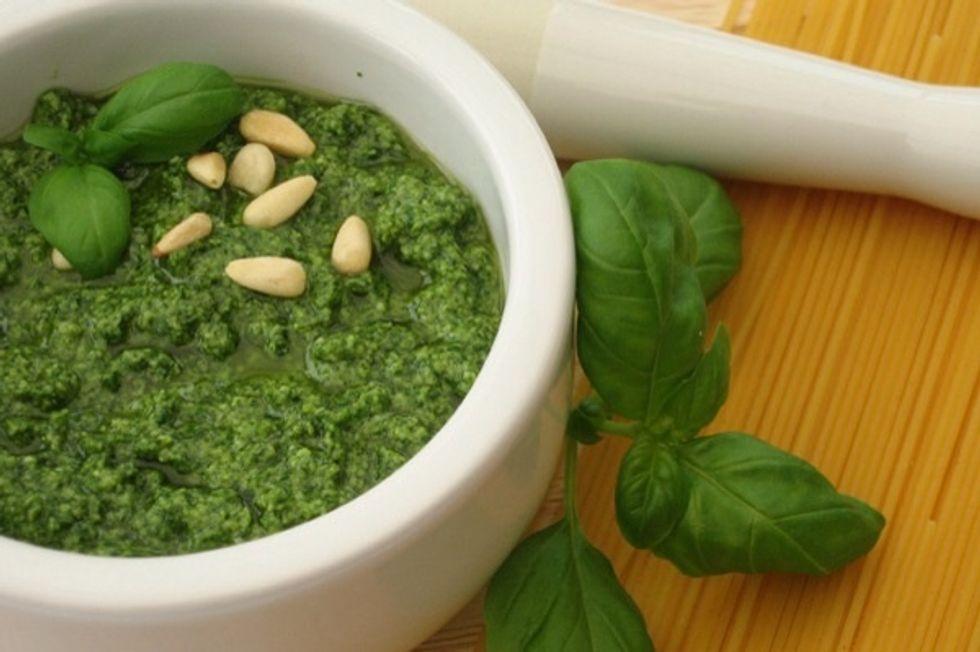 Grind to a fine and smooth consistency and add oil and salt to your liking to adjust the thickness and taste. Enjoy !! *Post a request if you are interested in growing your own countertop basil garden
Fresh Basil
Garlic
Pine Nuts
Olive Oil
Salt
Parmesan Cheese
Pestle & Mortar (or Bowl & Rolling Pin)
Lumi Aria
Professional Nomad, Photographer, DJ, and Cookaholic.\nLoves finding delicious recipes & spices from around the world and having a thoughtfully mixed drink.