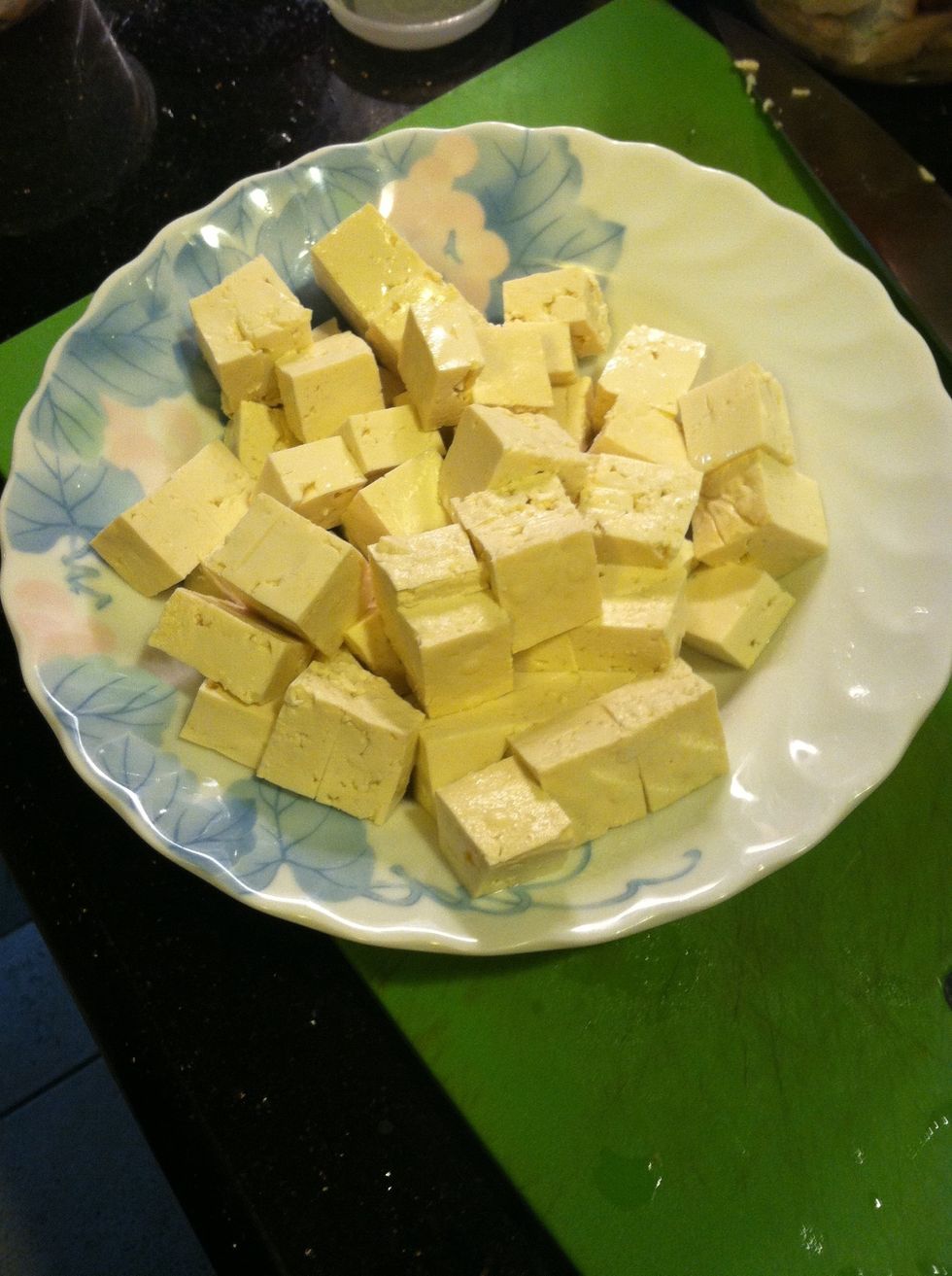 Dice Tofu into 1/2 in. Cubes
Bring a small saucepan of water to boil. Simmer tofu for approx. 5 min. Leave the tofu in the hot water while cooking the rest of the ingredients.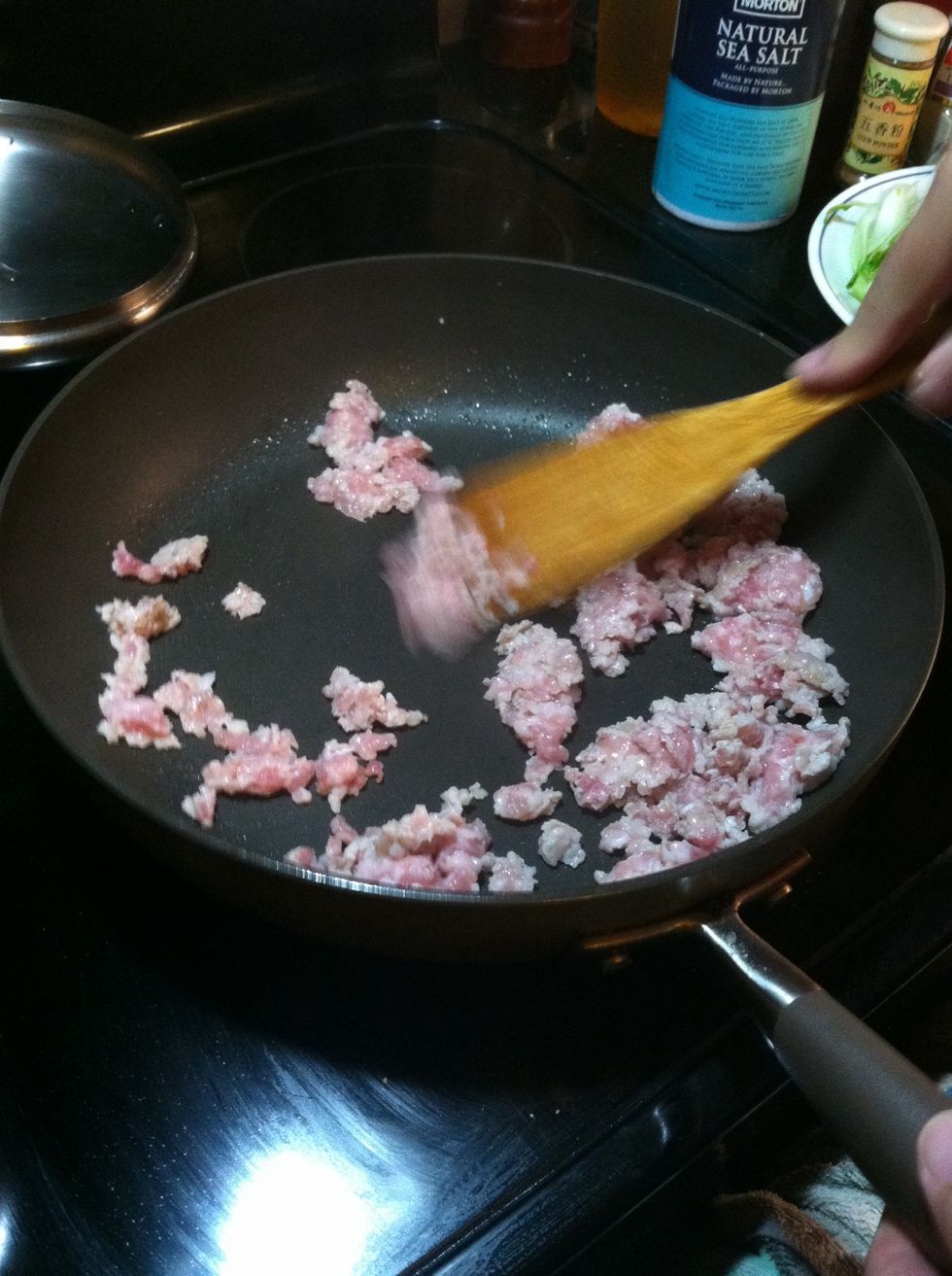 Stir fry pork over med heat. If using lean pork, add a little vegetable oil. Use a wooden spoon to smash the meat into smaller pieces. Add salt to taste. Cook until slightly browned and dry.
Move the pork onto one side of the pan. Or remove it from the pan completely.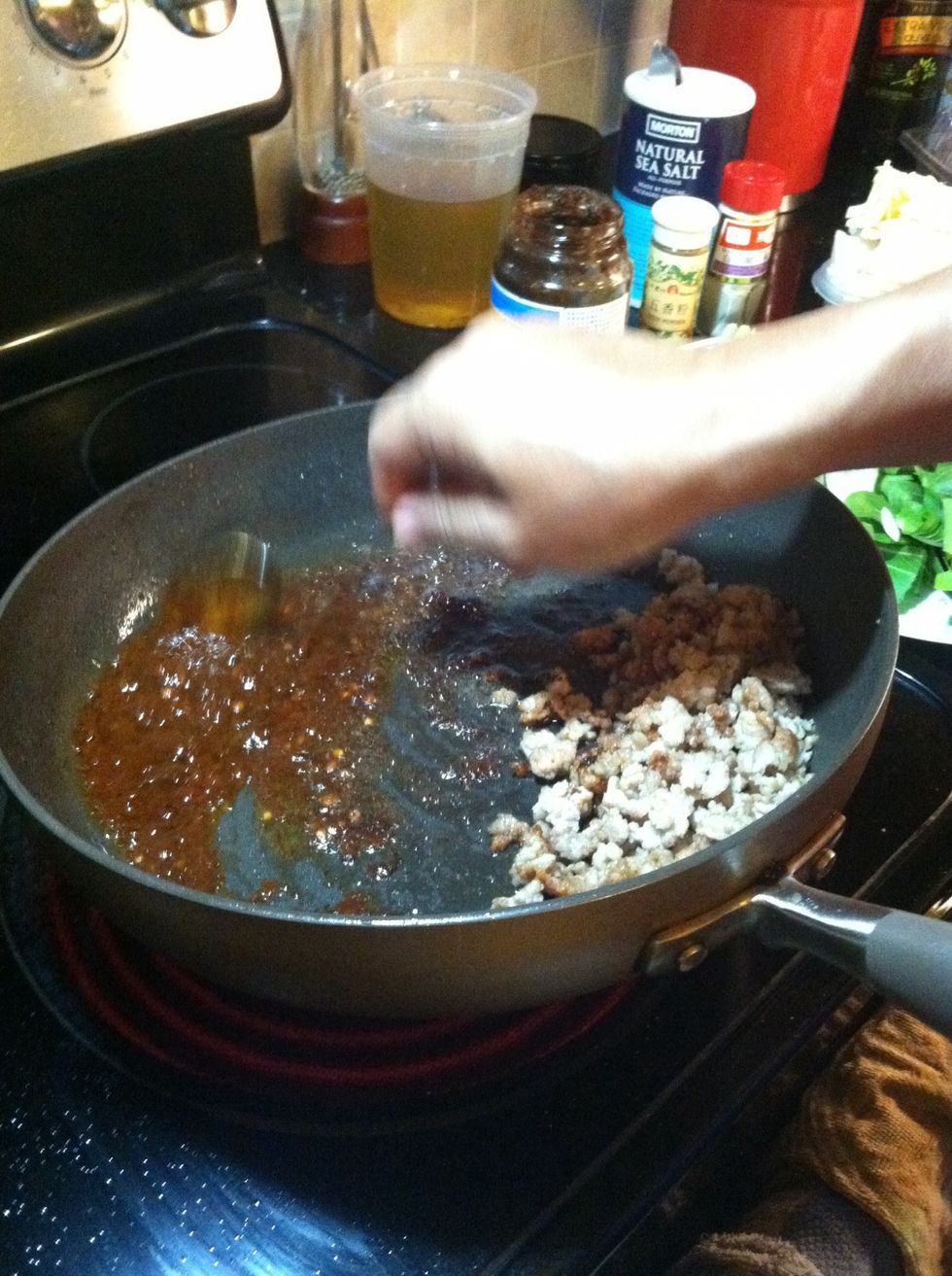 Add a tbsp of veg oil, soy paste, garlic, ginger, soy sauce(opt) and chili sauce on the opposite side of the pan. Stir to combine, simmer for 10 sec, or until the oil has turned red from the chili.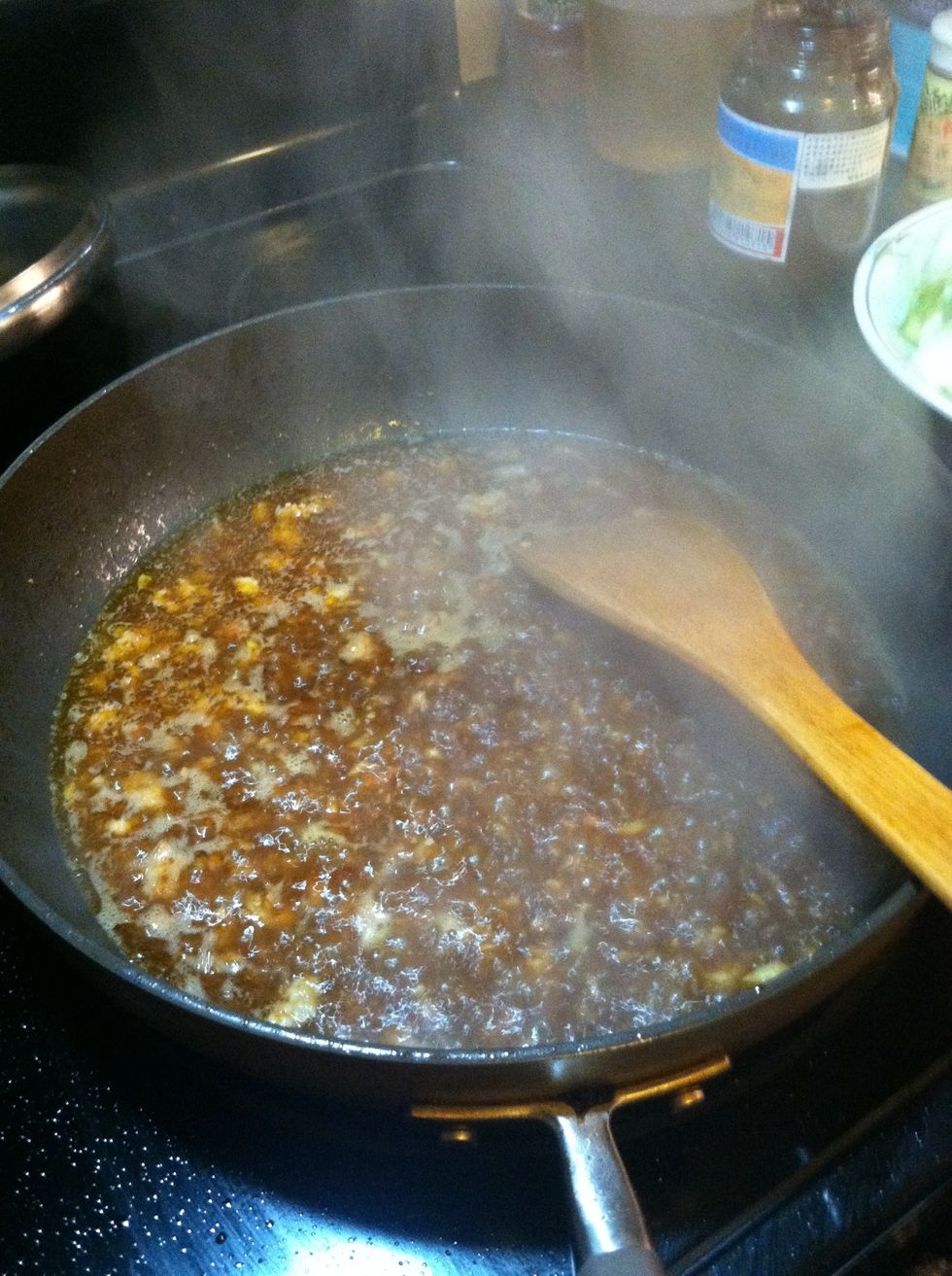 Stir to combine the sauce with the pork, add 1/3 cup water. Simmer for 30 sec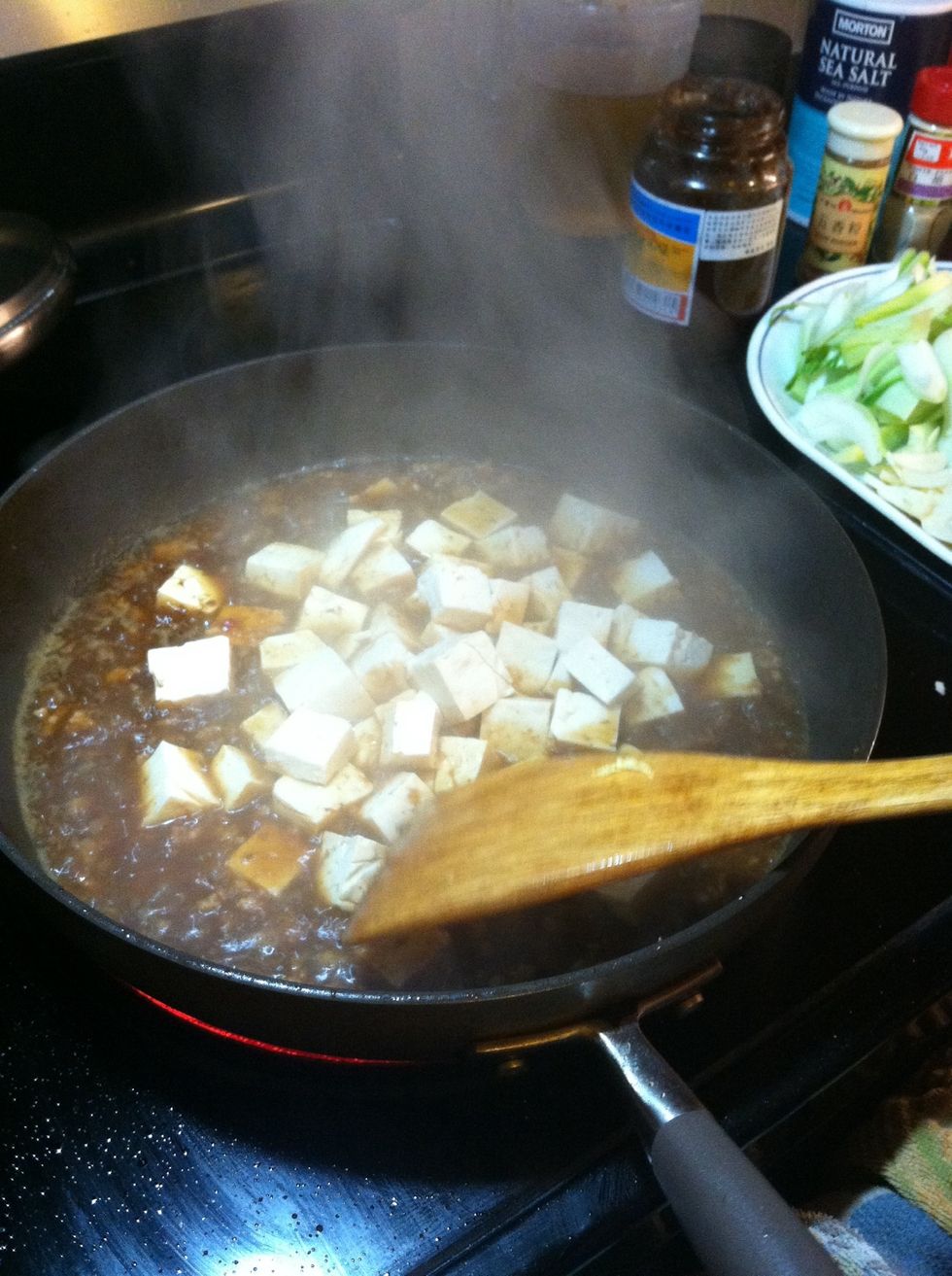 Add tofu straight from its hot water bath into the pan using a strainer ladle or slotted spoon. Stir and simmer for approx 5 min, until the sauce has thickened and the tofu is cooked.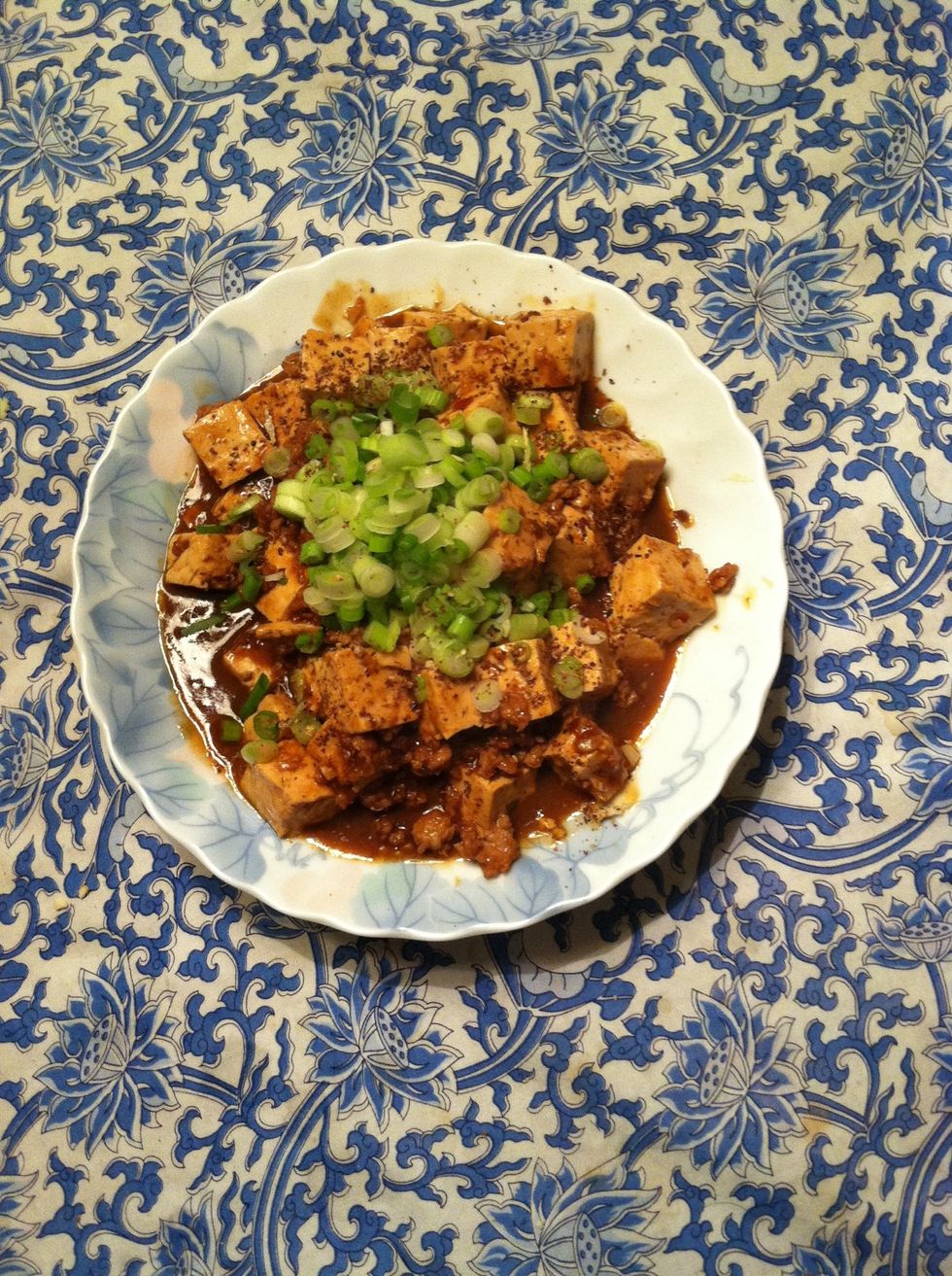 Ladel into serving dish and top with scallions and ground Szechuan pepper.
0.0lb ground pork
16.0oz Firm or Soft Tofu (don't use extra soft)
1.0Tbsp Soy Bean paste
1.0Tbsp Ground chili paste (more or less to taste)
1.0in Piece of Ginger-minced
3.0 Garlic cloves minced
Soy sauce
3.0 Scallion stalks chopped
Szechuan peppercorn
Vegetable oil
0.0c Water