Make Authentic Italian Sauce and Meatballs
5607
This is a family recipe. Therefore, we have never measured precisely, so add ingredients according to your preference! Taste often and add ingredients like salt in small amounts till you like it.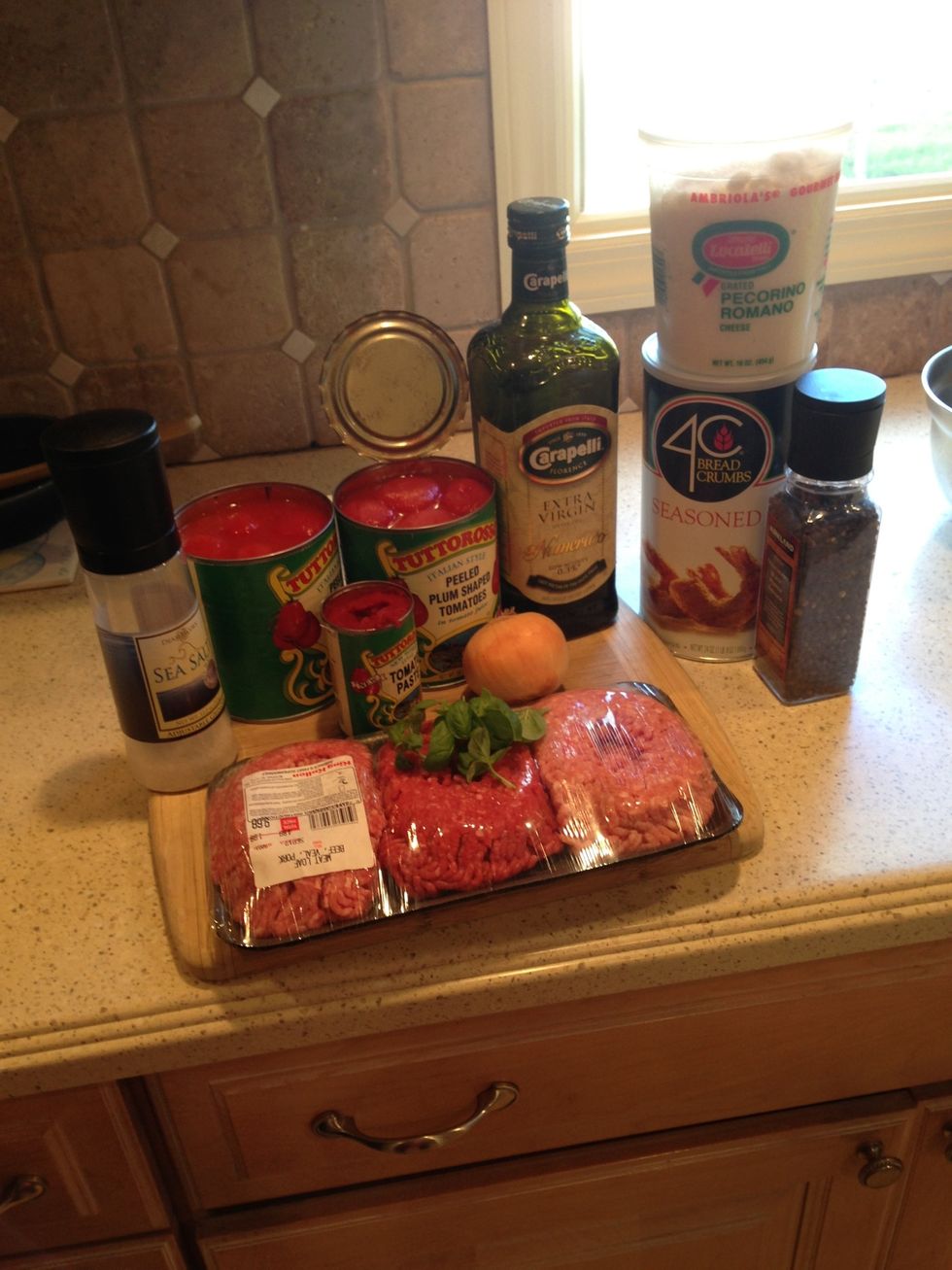 Gather the supplies for the meatballs first.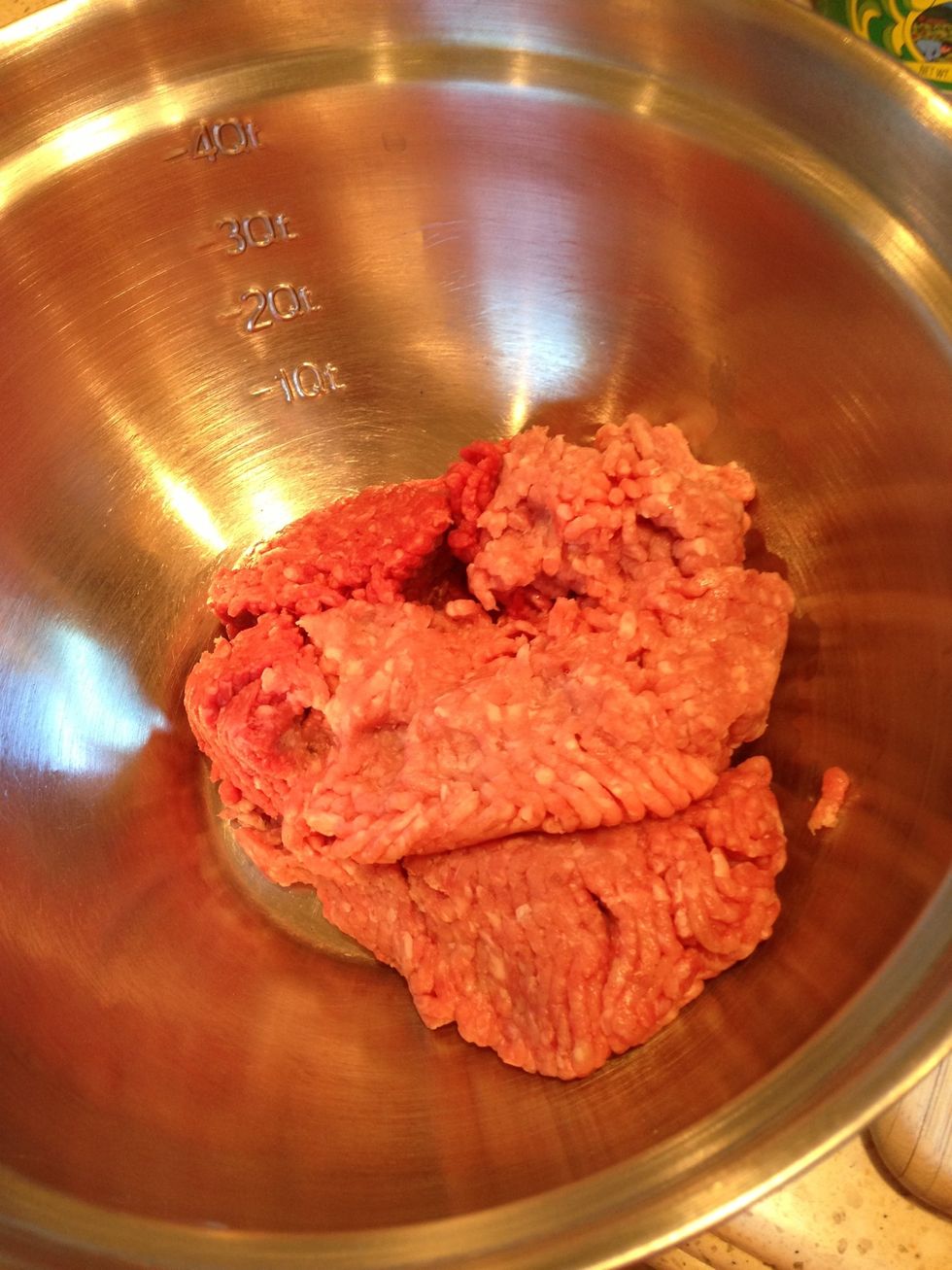 Put the veal pork and beef in a large bowl (for meatballs)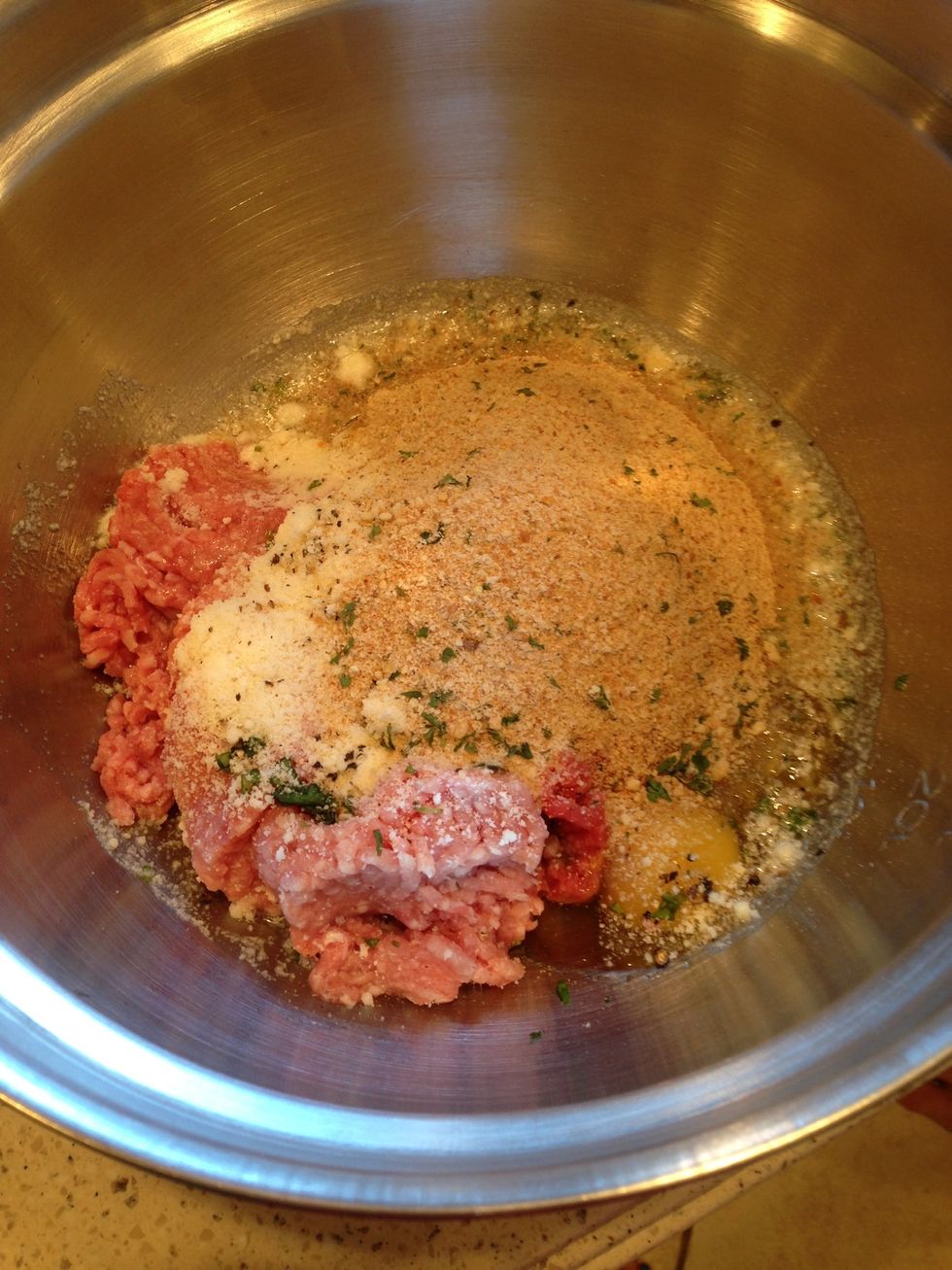 Add grated Parmesan cheese, fresh basil (be generous with the basil), 1 egg, seasoned breadcrumb, salt, pepper, and a little bit of water. Moist meatballs make great meatballs.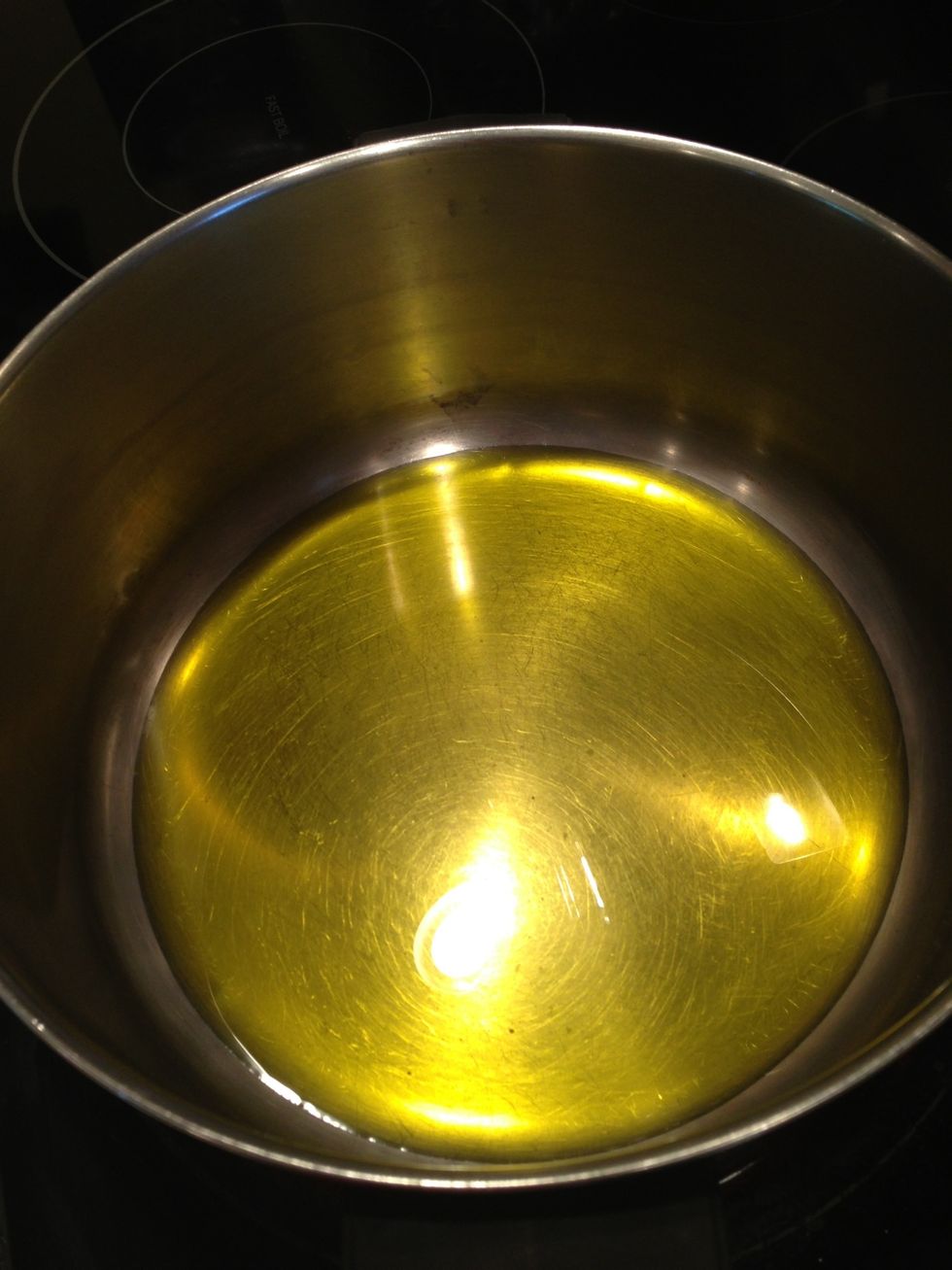 Add enough extra virgin olive oil to cover the bottom of a pot. Then, heat up on medium heat. I have been using the same pot for 20 years.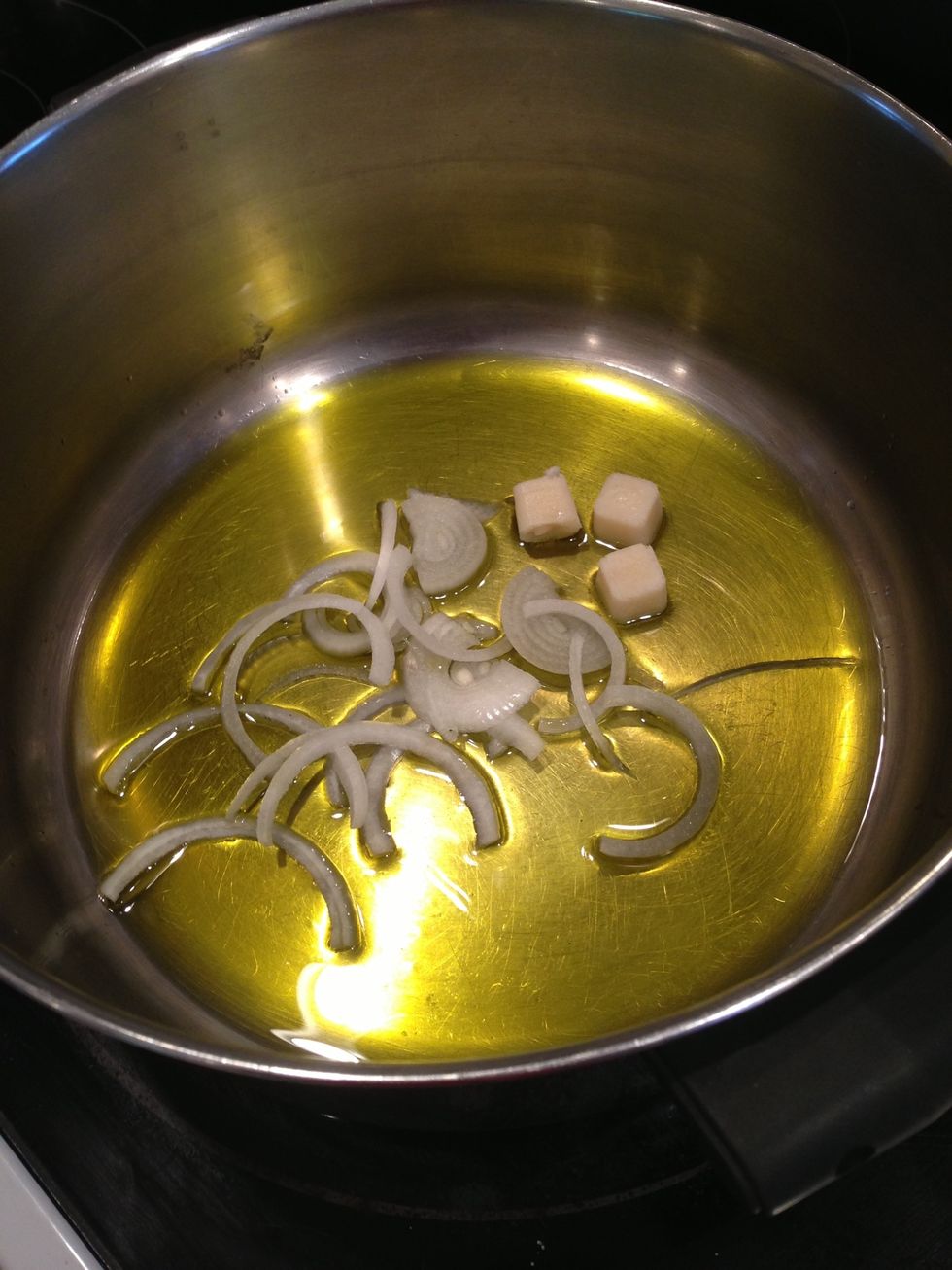 Next, add the onion and chopped garlic to the heating oil. You can use fresh or frozen garlic. We were out of fresh garlic here. We're sad :(.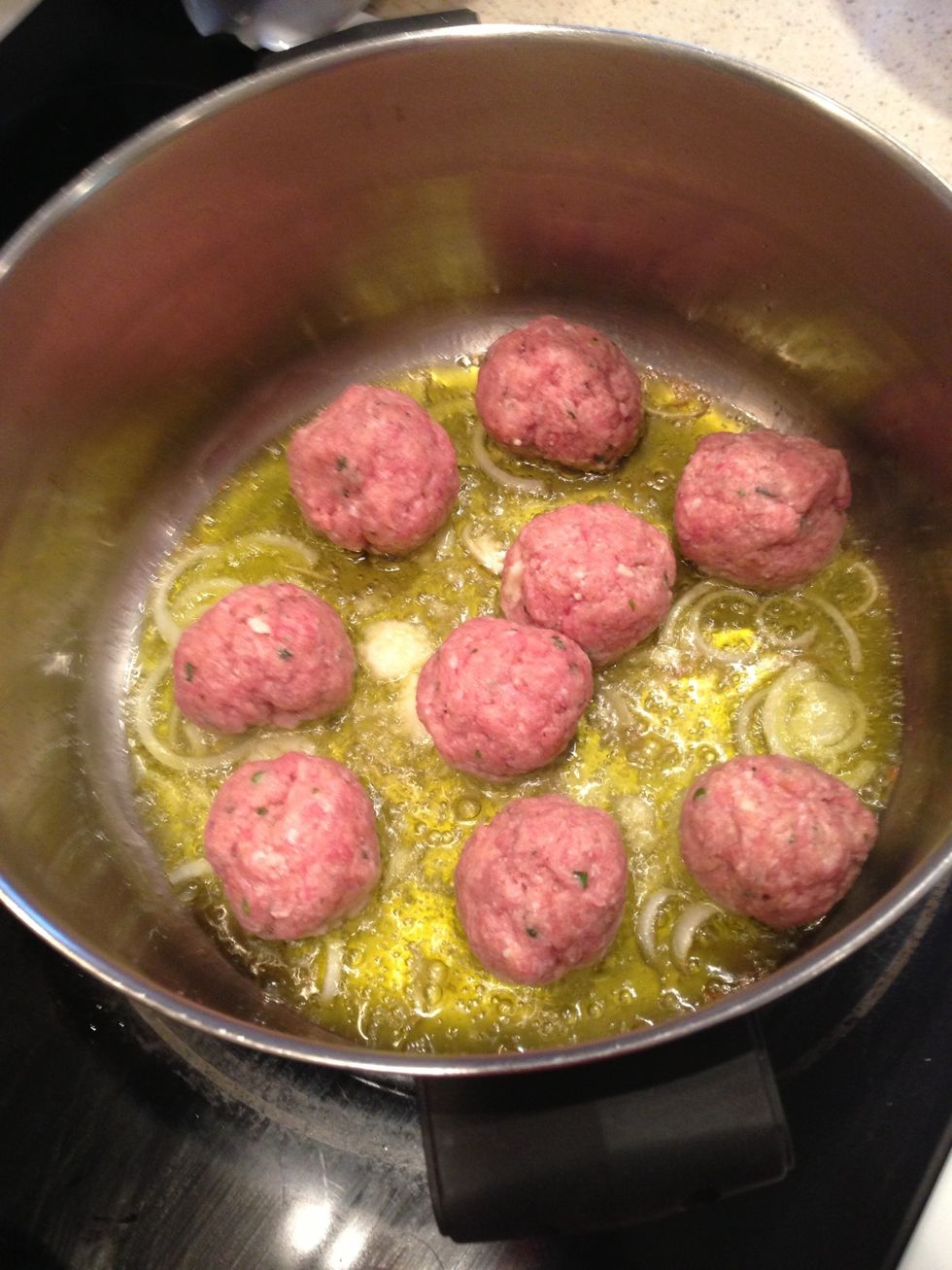 *Carefully* place meatballs into the pot of hot oil. Please be careful the oil will pop and burn you. OUCH!!!!!!!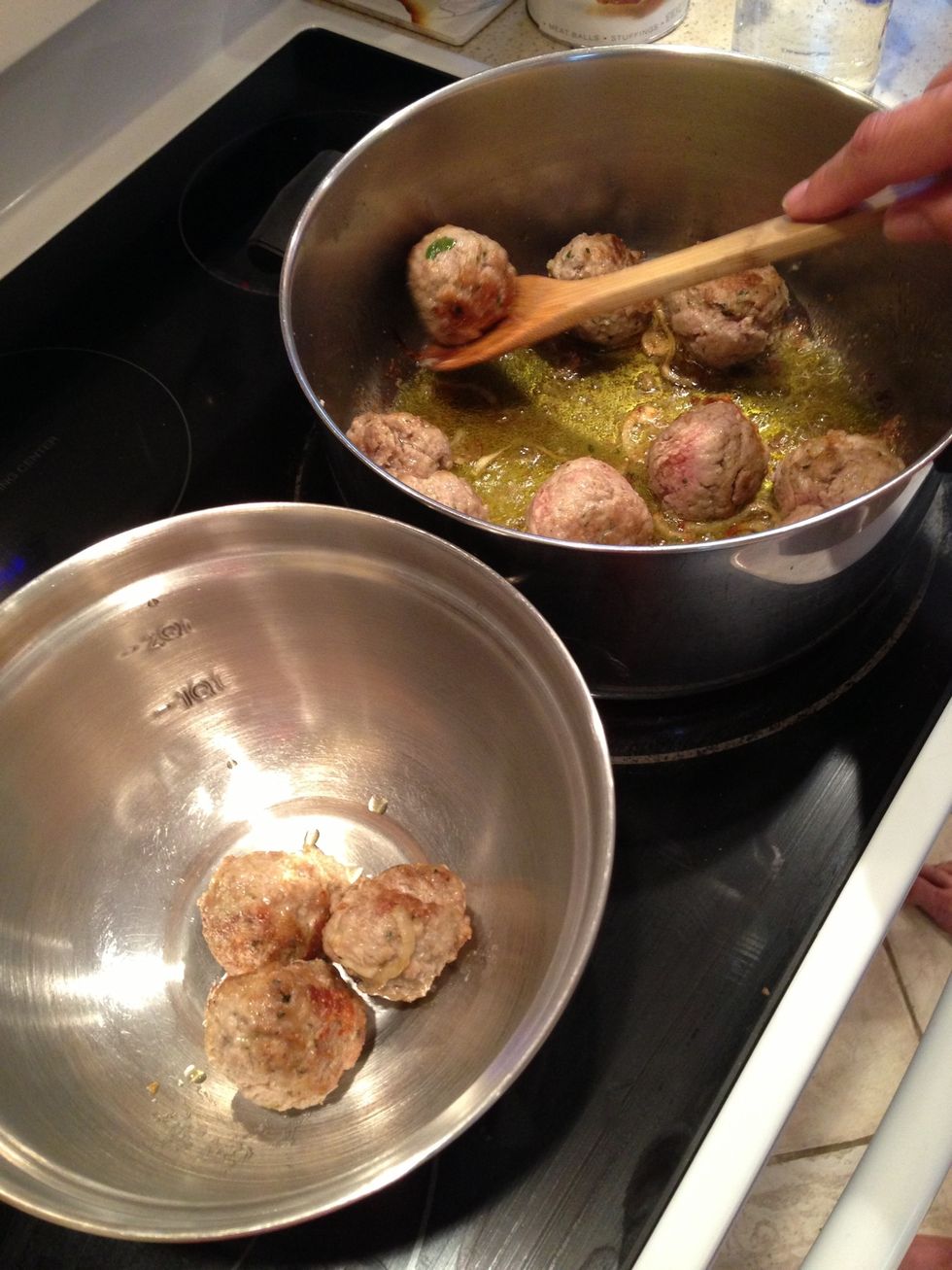 When the meatballs turn a light brown, transfer them to a smaller bowl. They don't need to be fully cooked yet. They will cook in the sauce and all that great flavor will blend into the sauce.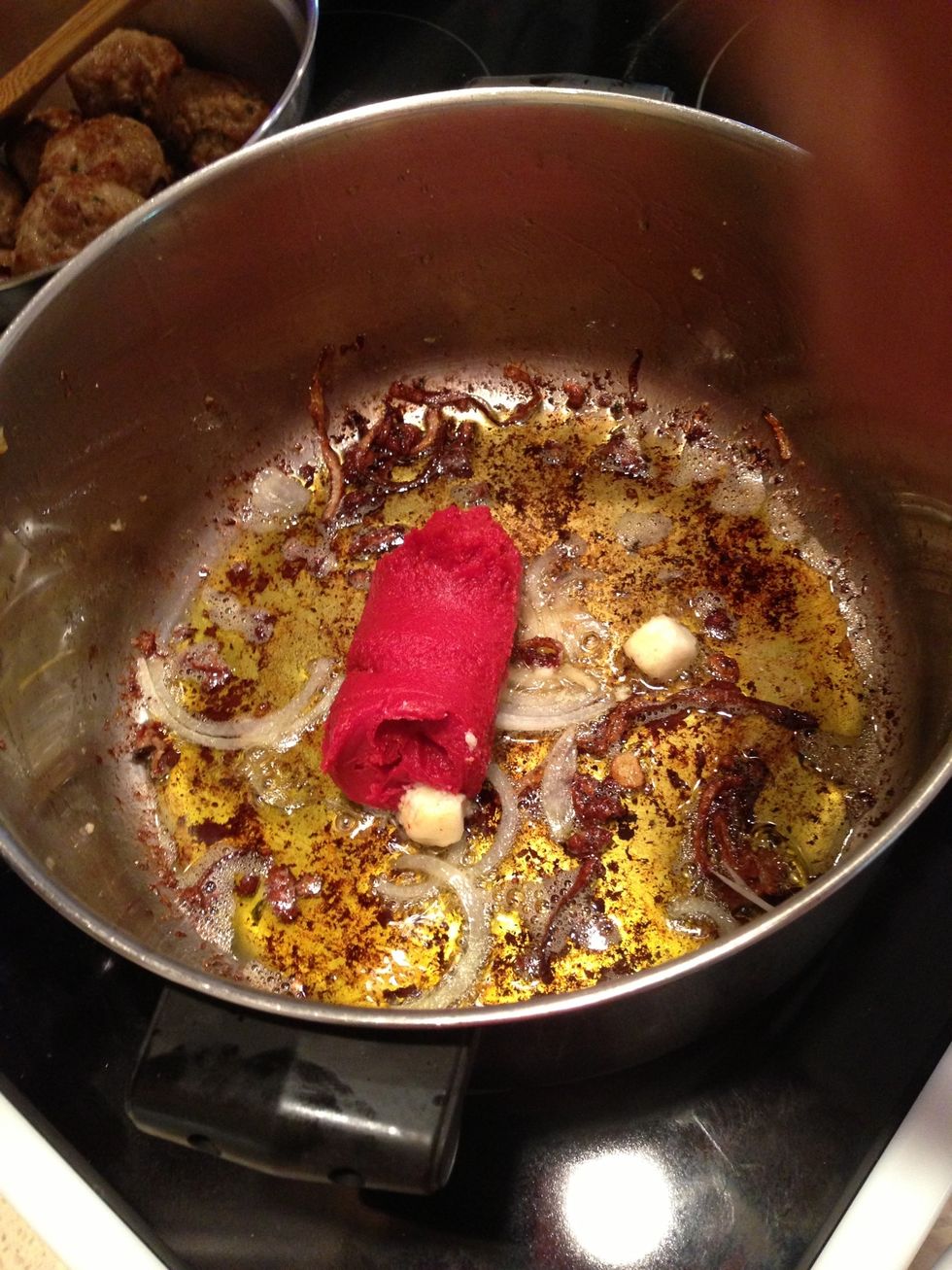 After the meatballs are fried, add the small can of tomato paste and put back on low heat. Let it cook for 3 or 4 minutes. Stir frequently. Caution, this also pops and burns. OUCH!!!!!
Add both cans of the blended sauce to the pot w/ tomato paste. Then, sprinkle the sugar on top and raise heat to medium. Stir often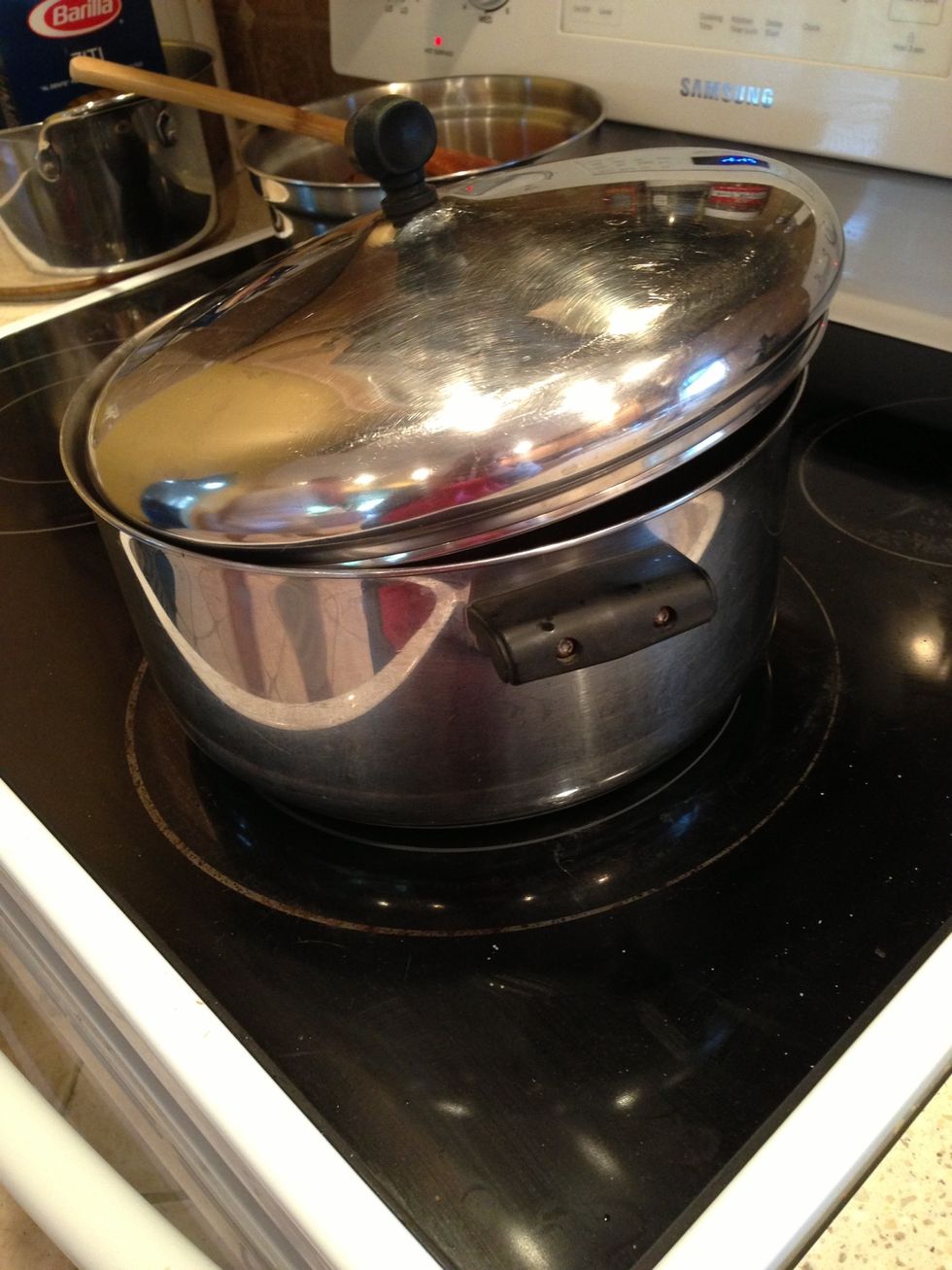 Be sure to cover it almost all the way, but not completely cover. Remember to stir frequently! When it starts to bubble, lower the heat and let it simmer for about 15 minutes.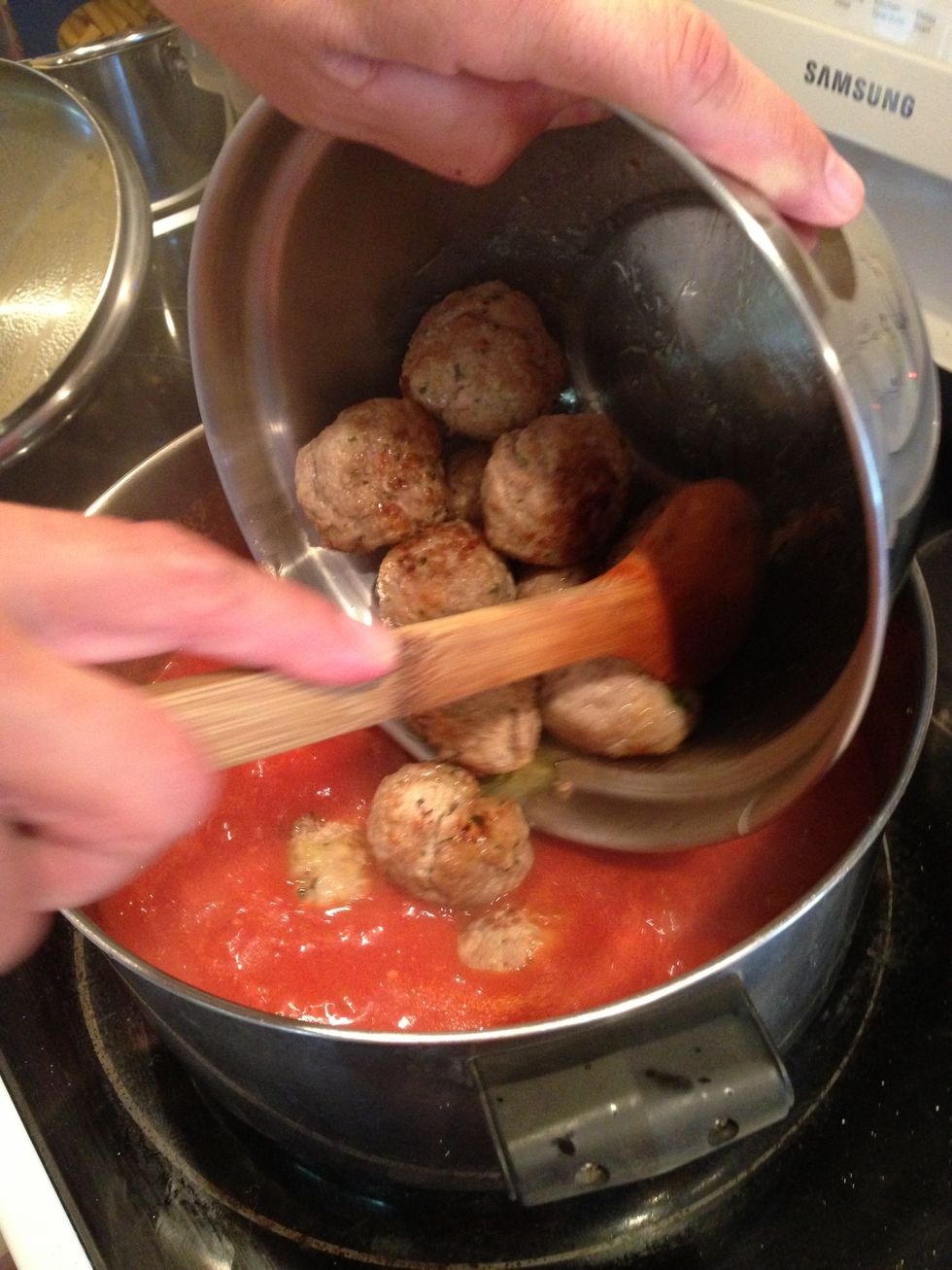 After about 15-20 mins, add the meatballs. Then put heat on low and cover. Let it cook about 45 minutes, stirring often. Sauce will burn if the temp is too high.
Don't season the sauce yet - let it cook. Leave it for about 45 mins
At the 45 min mark, season the sauce to taste with salt, pepper, garlic, basil, and a pinch of oregano. The sauce should cook at least another hour. Taste and season accordingly. Stir often.
Then, serve over pasta and enjoy! You can also add hot or sweet sausage or braciole. Our family loves fresh Ravioli with meat sauce and a great loaf of fresh Italian bread. Enjoy.
1.0lb Ground Veal, Pork and Beef
6.0oz (1 can) Tuttorosso tomato paste
28.0oz (2 cans) Tuttorosso whole peeled plum tomatoes
1.0 Egg
1/2Tbsp Sugar
Salt
Grated Parmesan cheese
Seasoned bread crumbs
Fresh basil
Oregano
Ground pepper
Fresh garlic cloves. Frozen is fine
Extra virgin olive oil
1.0 Small onion