ALL THE INGREDIENTES FOR THE RECIPE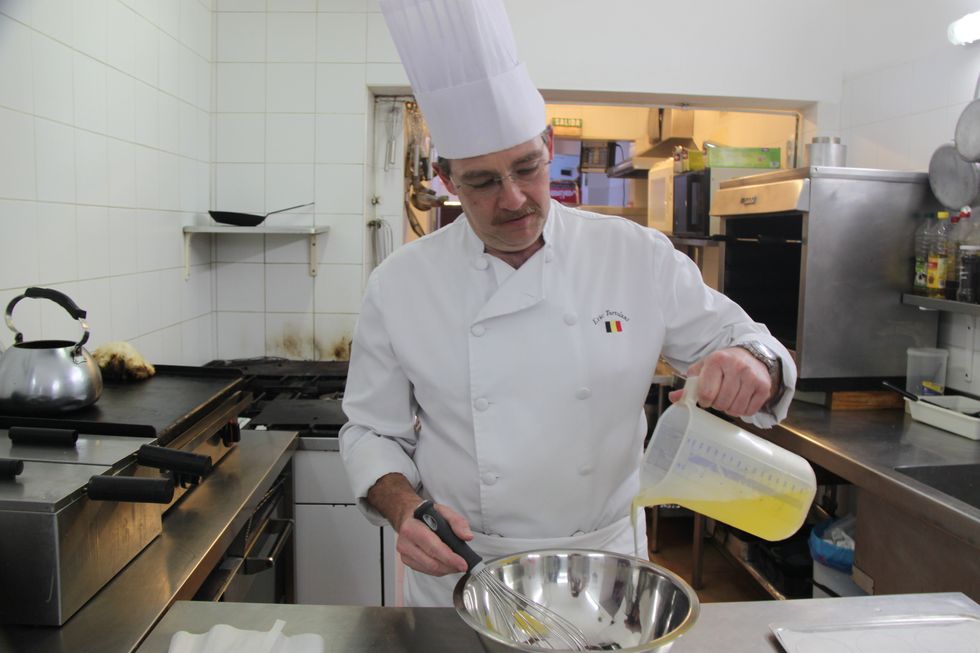 PUT THE EGG WHITES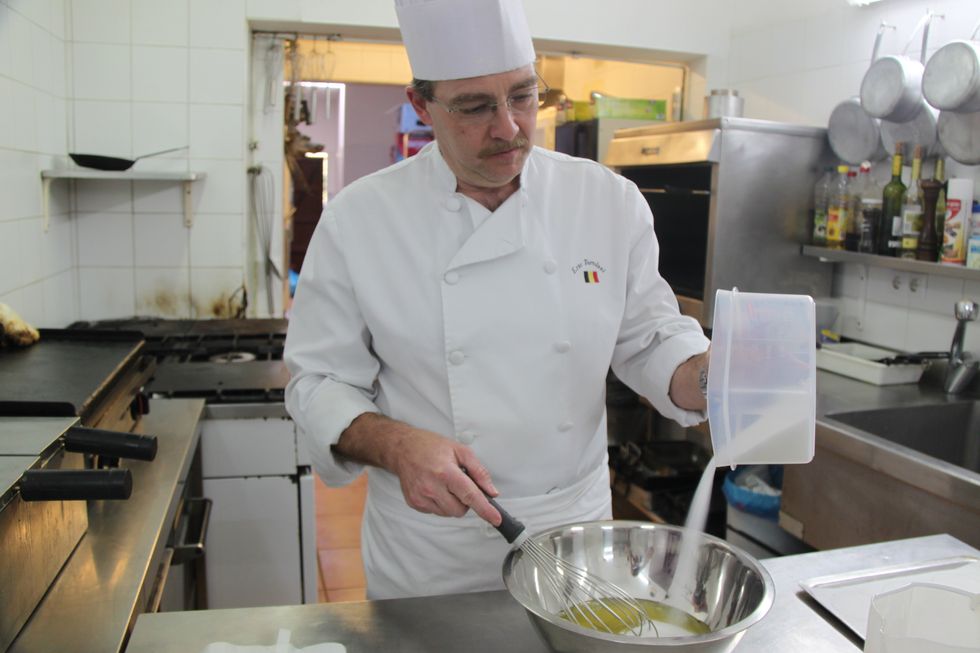 ADD 1/3 OF 250 G SUGAR
MIX WITH HAPPY SMILE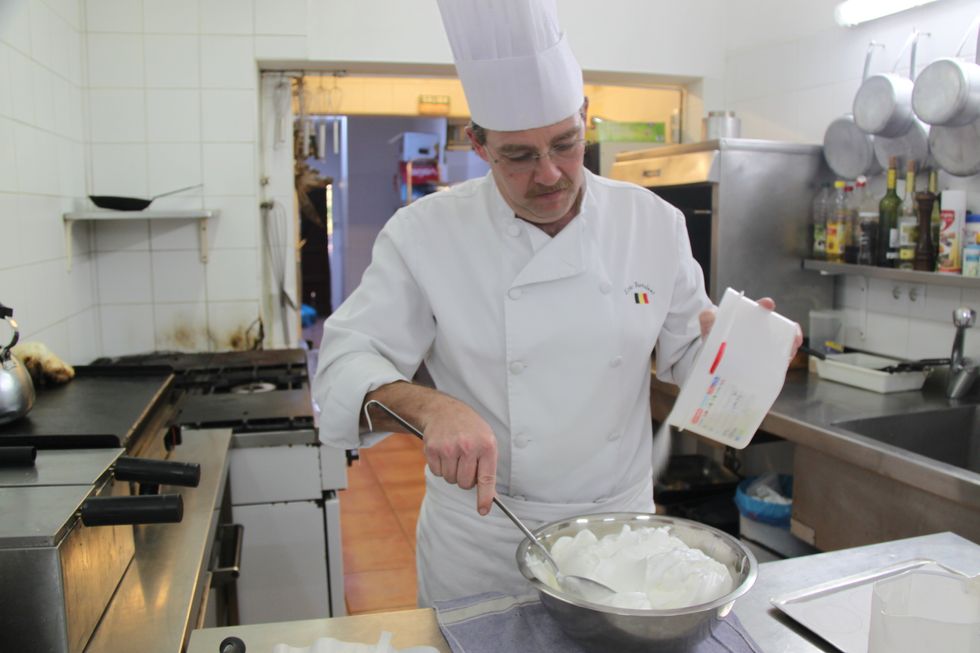 THE TIP: When the mixture becomes stiff and shiny like satin, sprinkle in sugar a little at a time, while continuing to whip at medium speed.
another TIP: Pipe the meringue out onto the prepared baking sheet using a large round tip or star tip very gentle!!!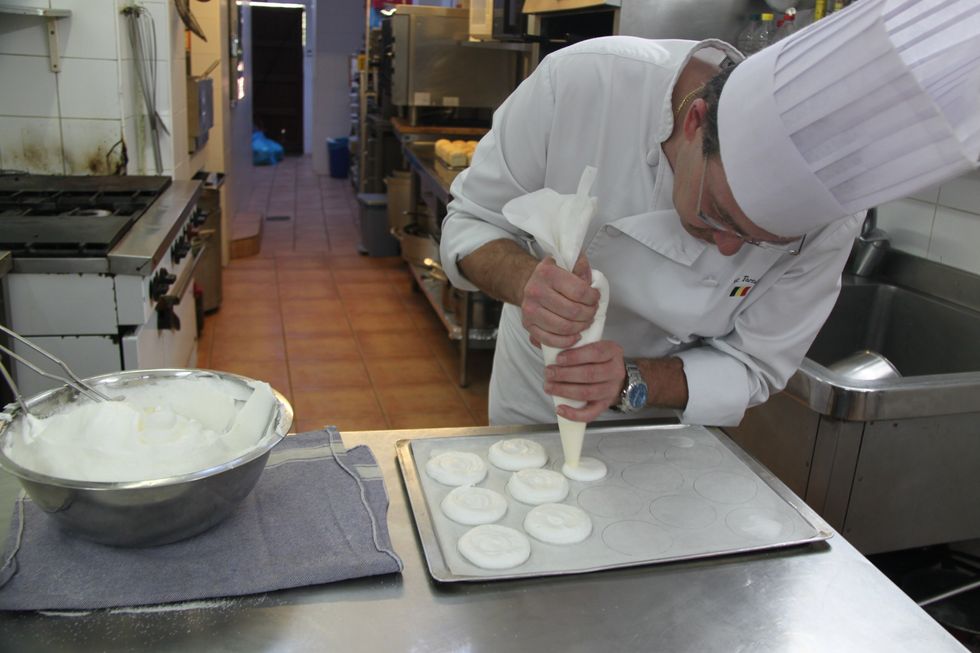 LOOK LIKE YUMMY. ADD SOME SUGAR AT TOP IF YOU WANT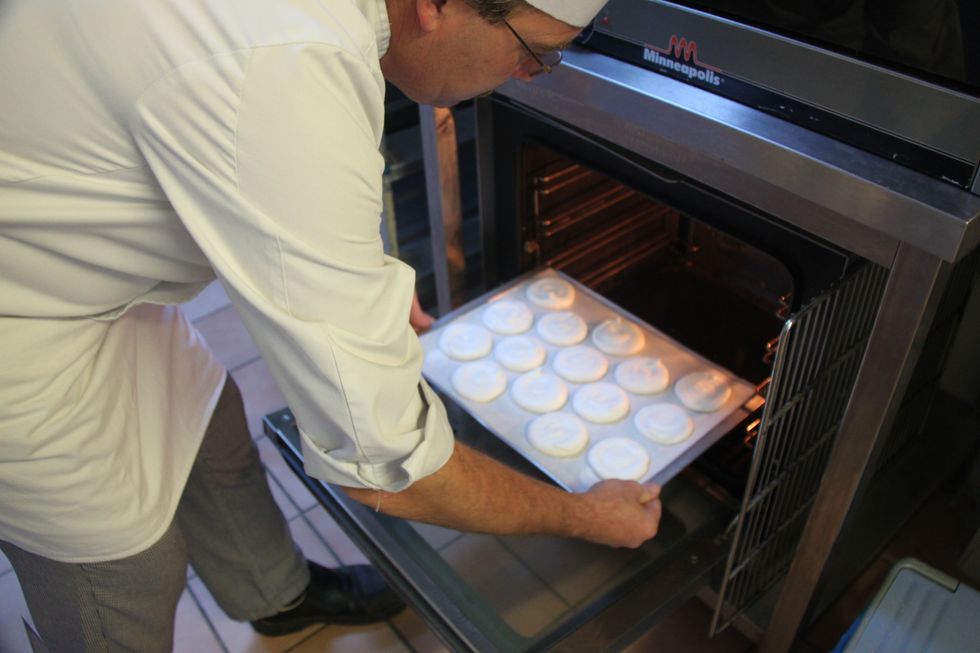 Place the meringues in the oven, place a wooden spoon handle in the door to keep it from closing all the way. Bake for 3 hours, or until the meringues are dry, and can easily be removed from the pan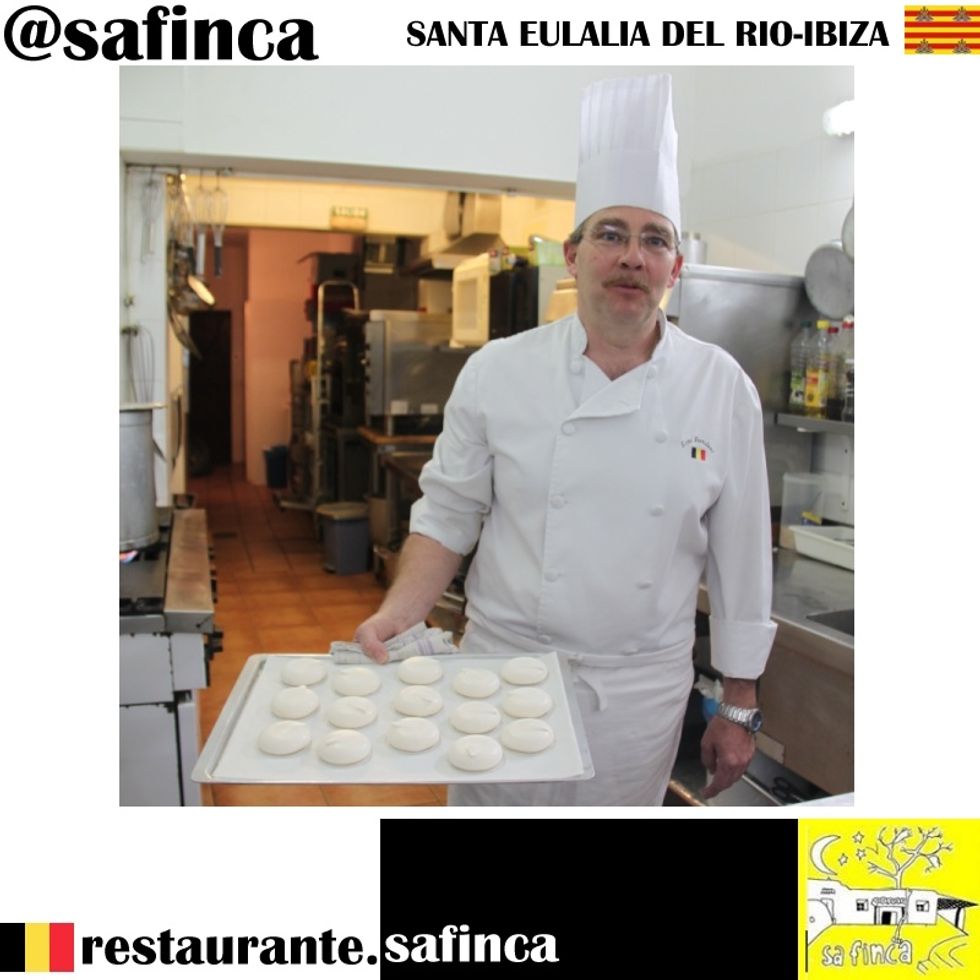 Allow cookies to cool completely before storing in an airtight container at room temperature.
250.0ml egg whites
250.0g caster sugar
5.0g Fine white sugar to decorate
Safinca Restaurante
A 400 year old ibicencan style country house with panoramic views of Santa Eulalia del Rio (Ibiza). Open from 7pm until midnight. Closed on Mondays
Santa Eulalia del Rio, Ibiza