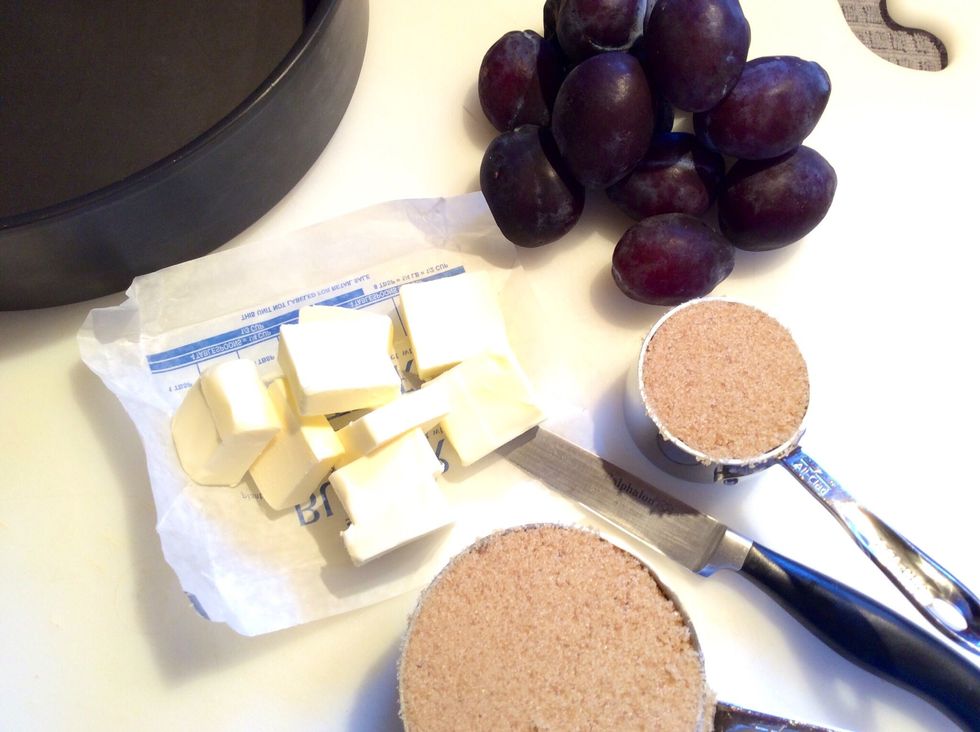 Gather some ingredients and some tools; butter, brown sugar, plums, vanilla and a heavy pan.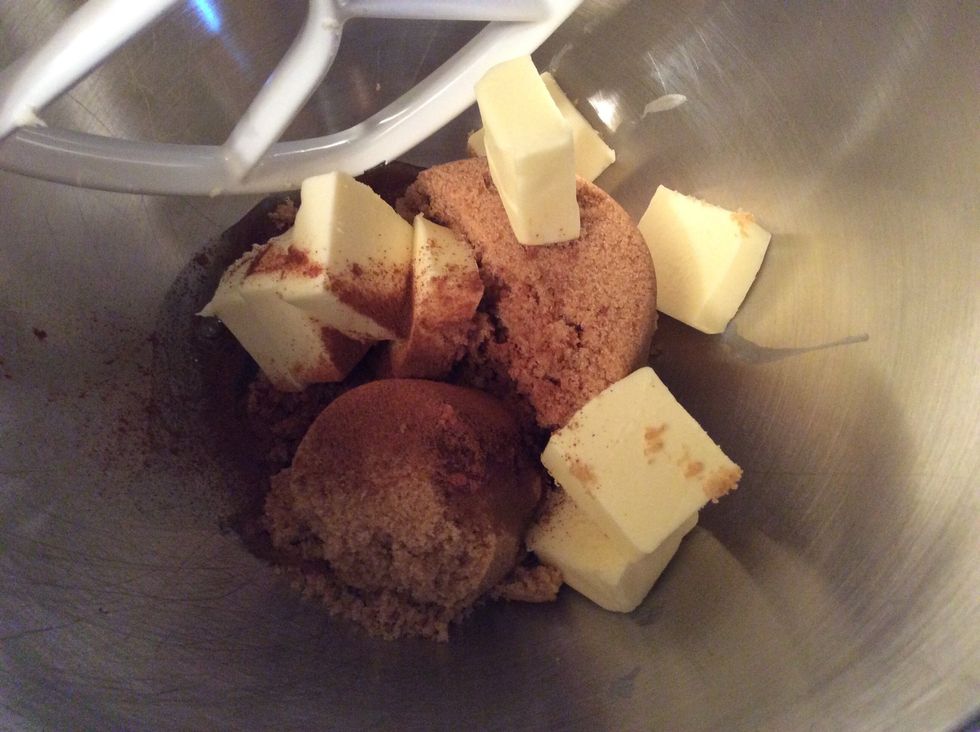 The first part, the gooey bottom. In the bowl, 1/2 cup butter, 1 1/3 cup brown sugar, 1/2 teaspoon of cinnamon, 1 tablespoon of maple syrup and a teaspoon of vanilla extract.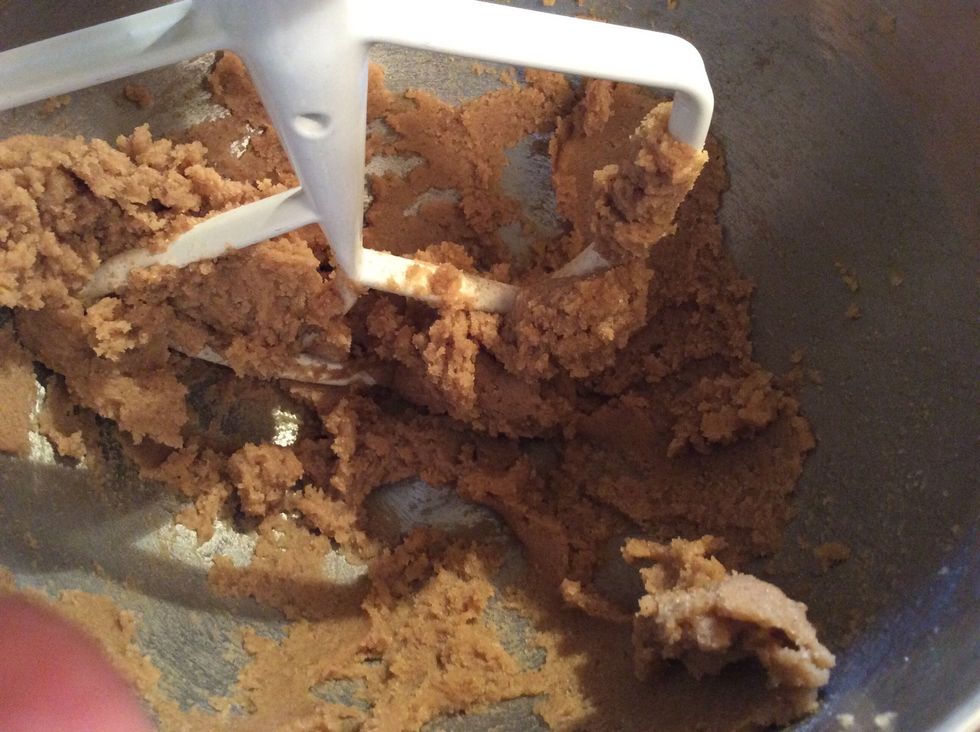 Cream together.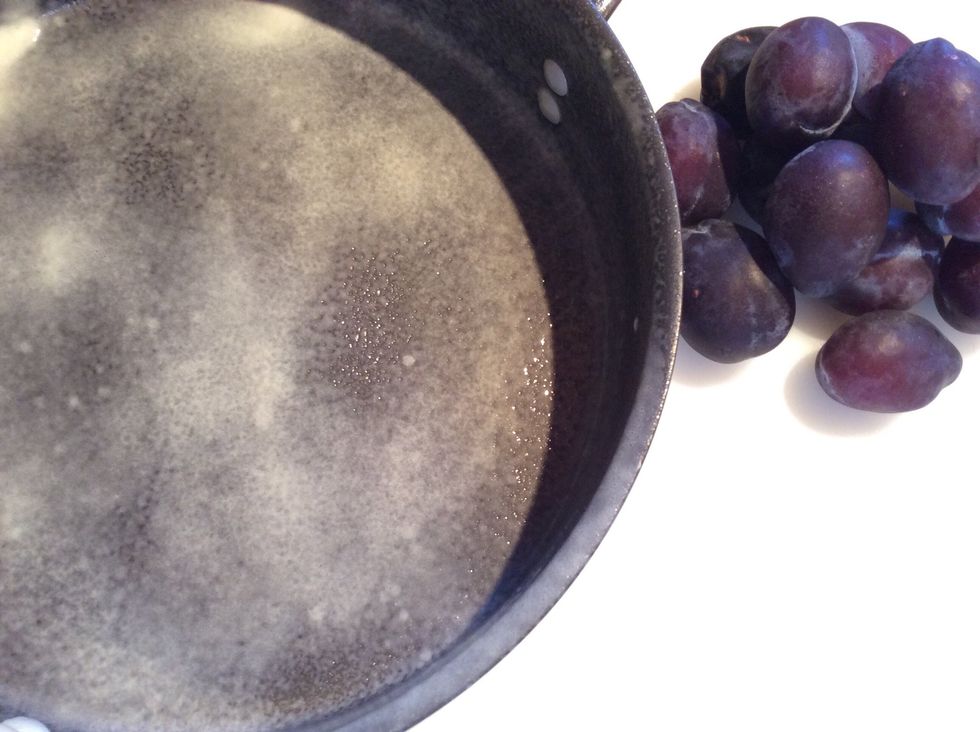 Coat pan with a baking release spray.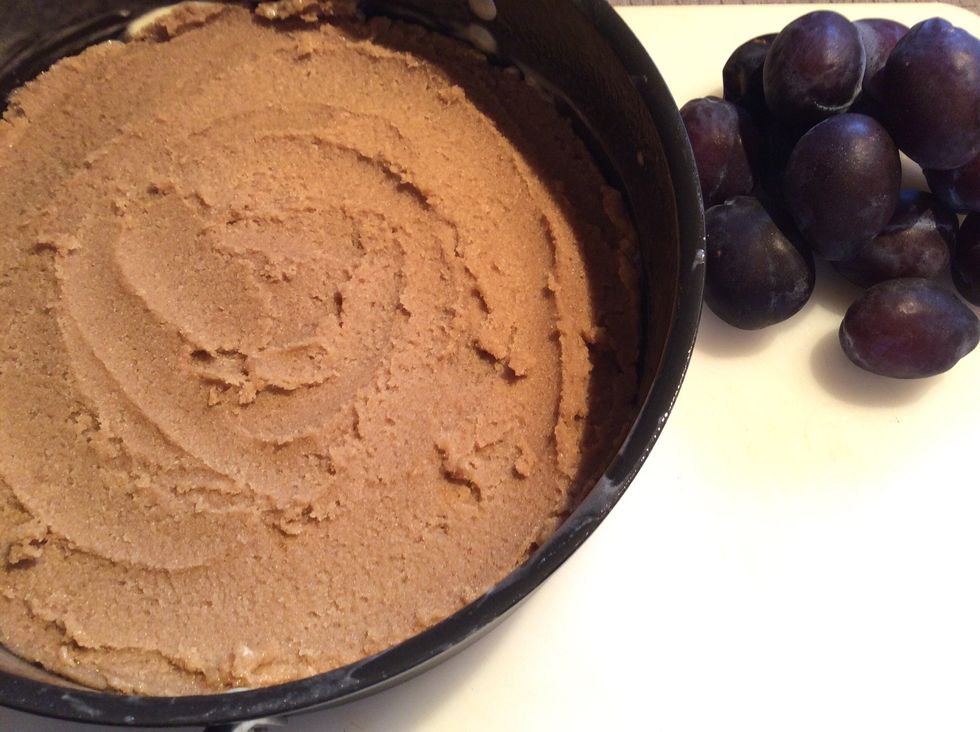 Cover the bottom with the butter and brown sugar mixture. Set aside. Preheat oven to 350f.
Slice plums in half lengthwise and remove the pit.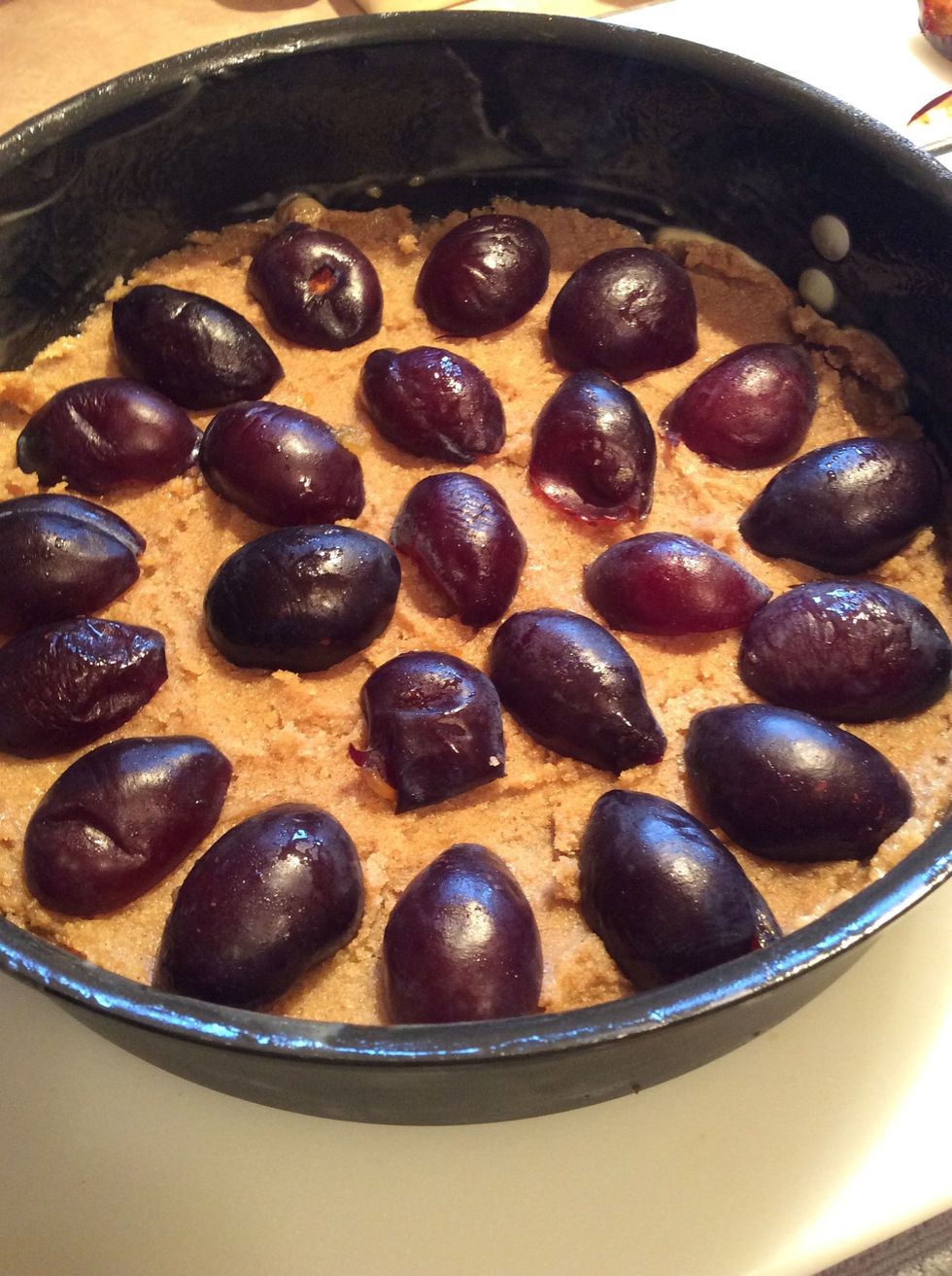 For this guide I used 12 plums. It could use more! If you use more, pack them in close together. I could have used about 18 plums for this 10" pan.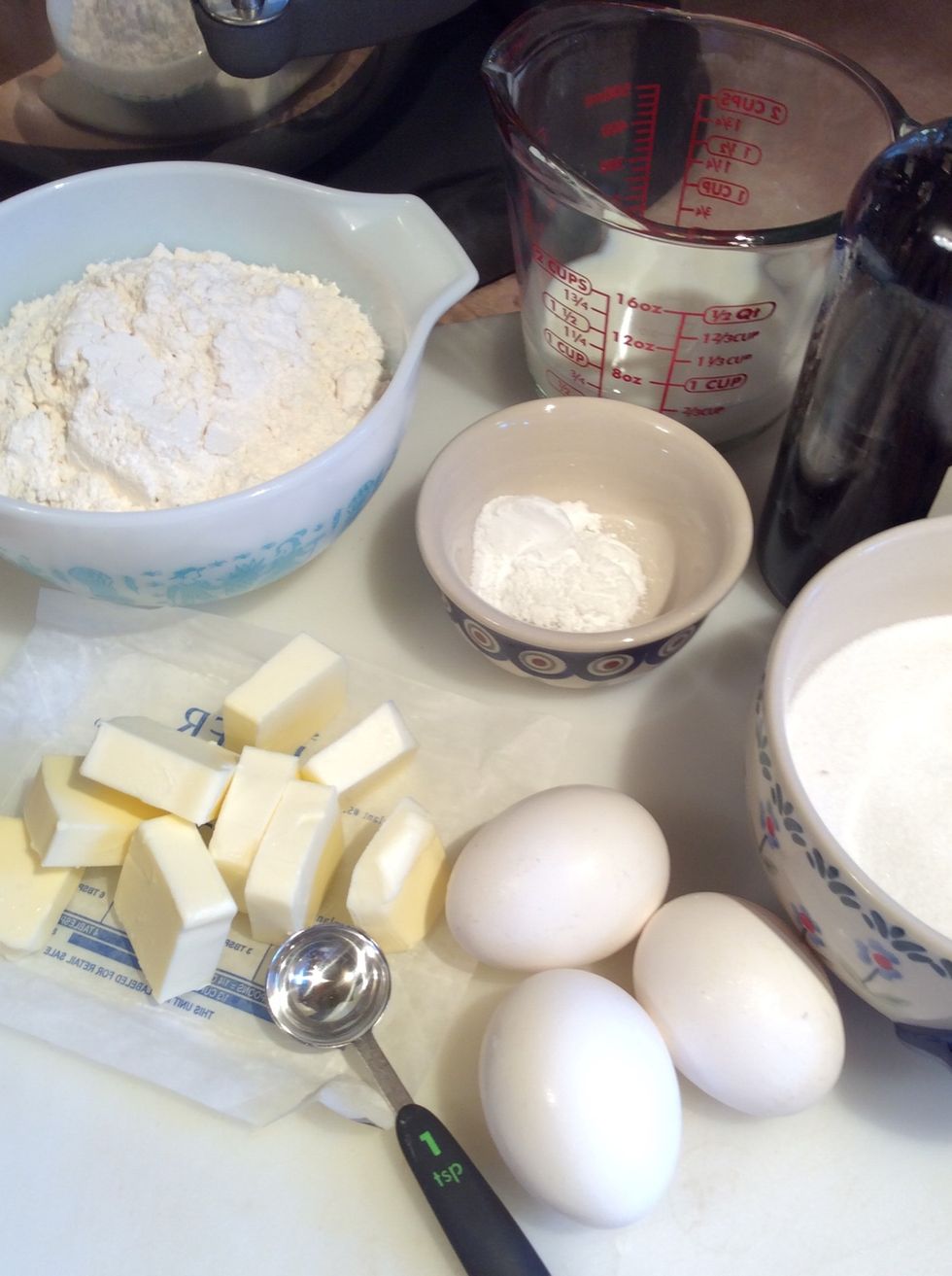 For the butter cake, I have gathered; 1 stick butter, 1 cup sugar, 3 eggs, 1 tsp. vanilla, 2 cups all purpose flour, 1 teaspoon baking powder and 3/4 cup milk.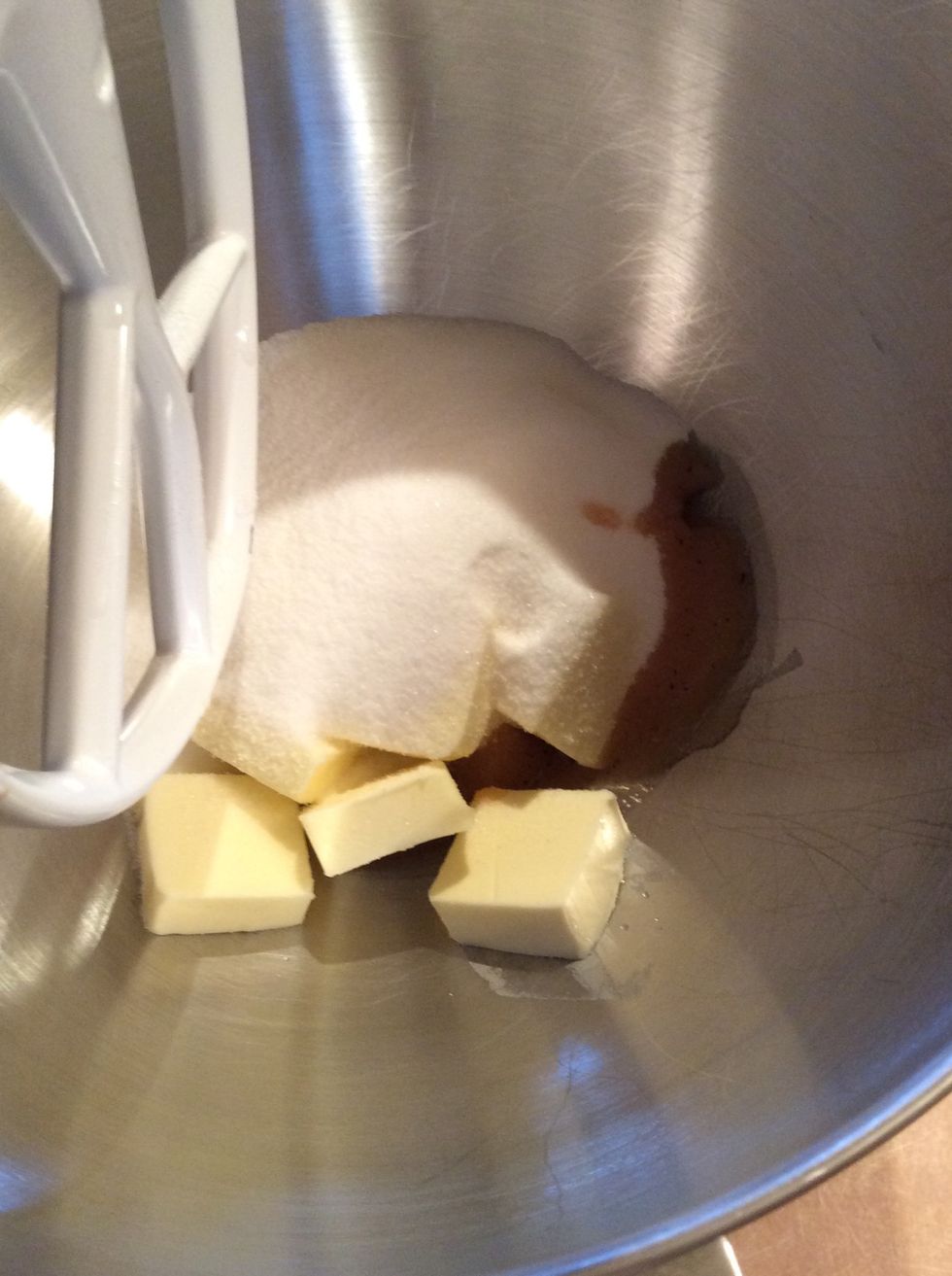 In the bowl; butter, sugar and vanilla.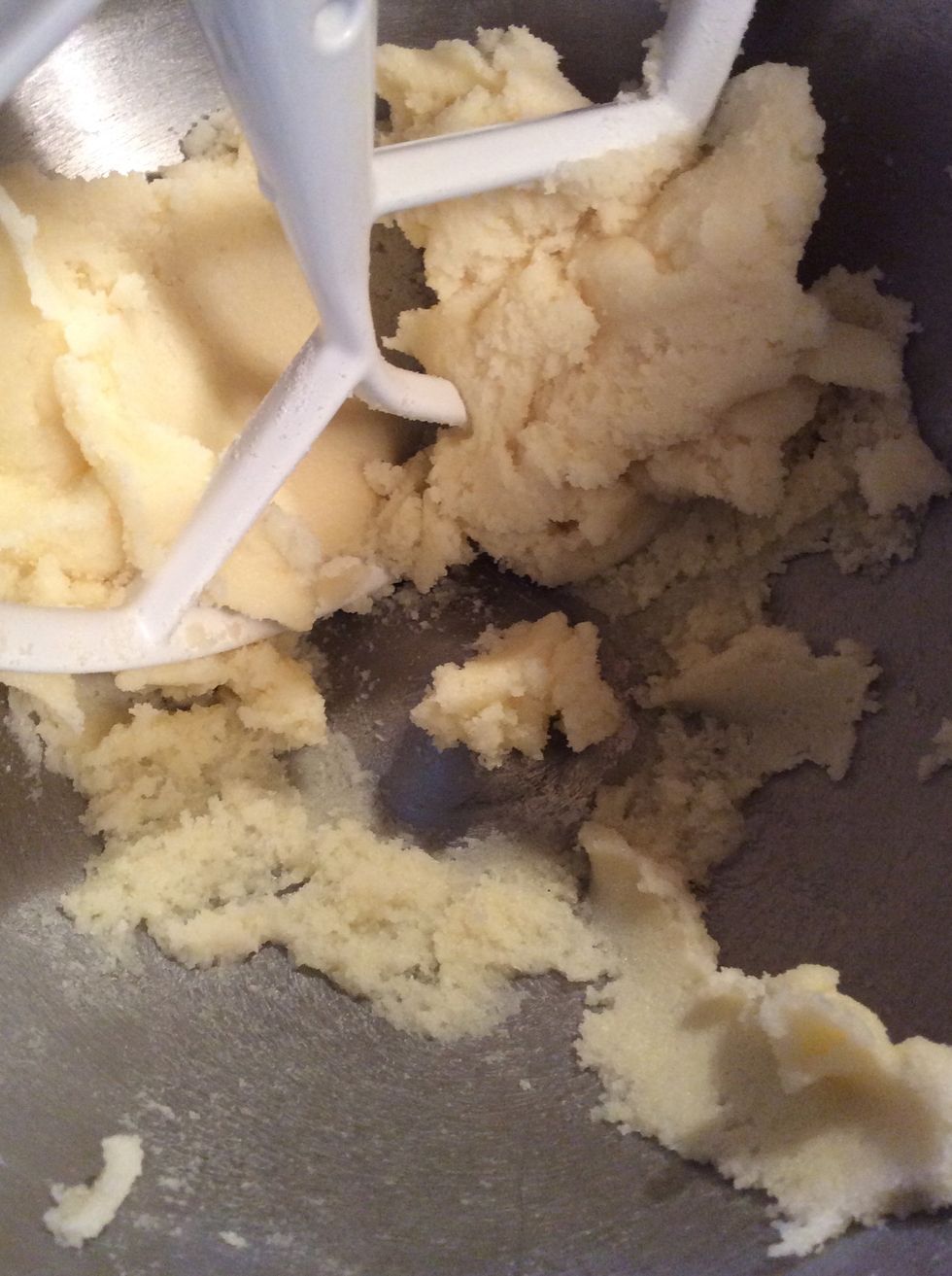 Blend together, light and creamy, no pieces of butter visible.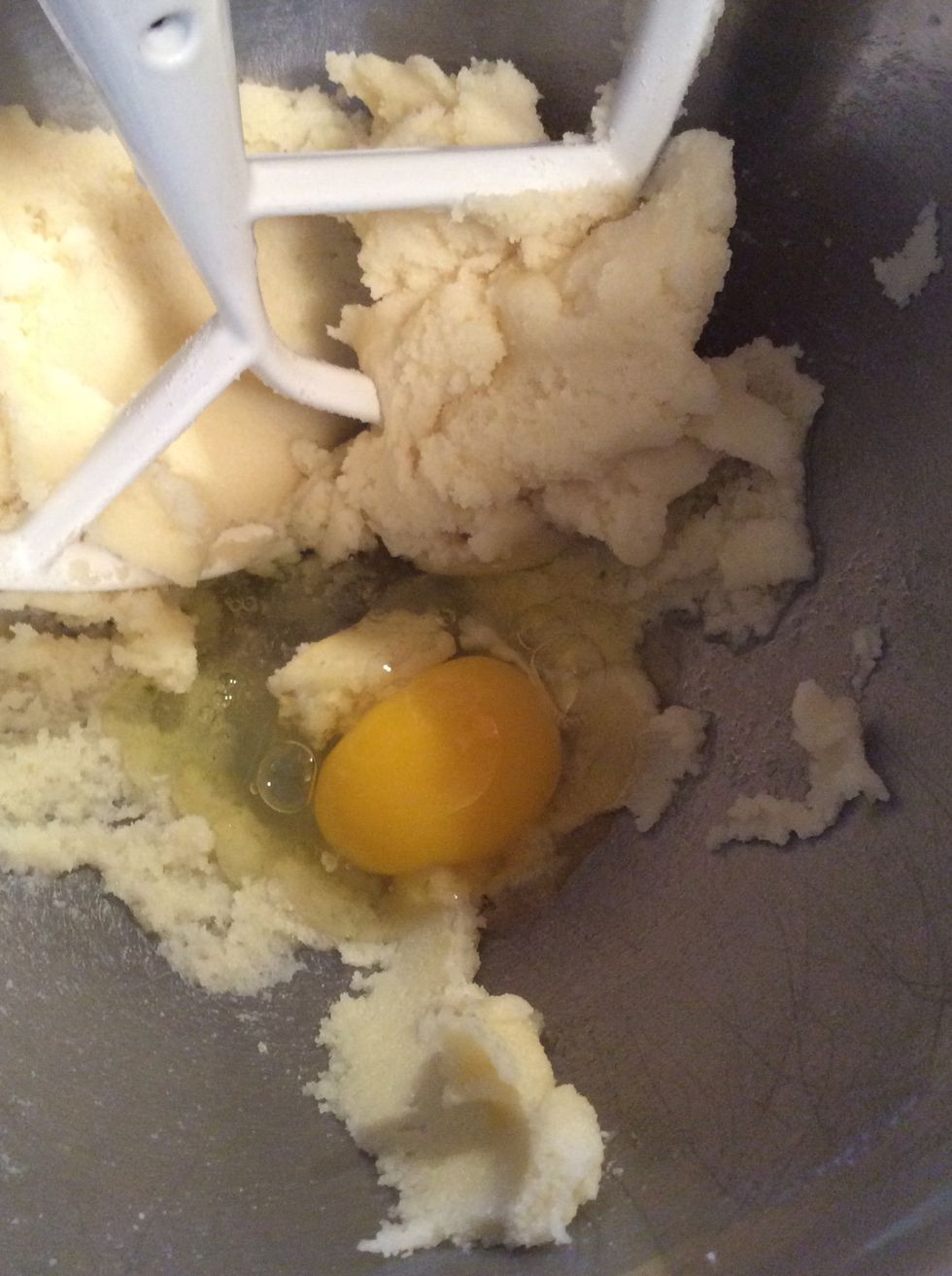 Add eggs, one at a time and blend thoroughly, with a rubber spatula scrape down the bowl with each addition of egg.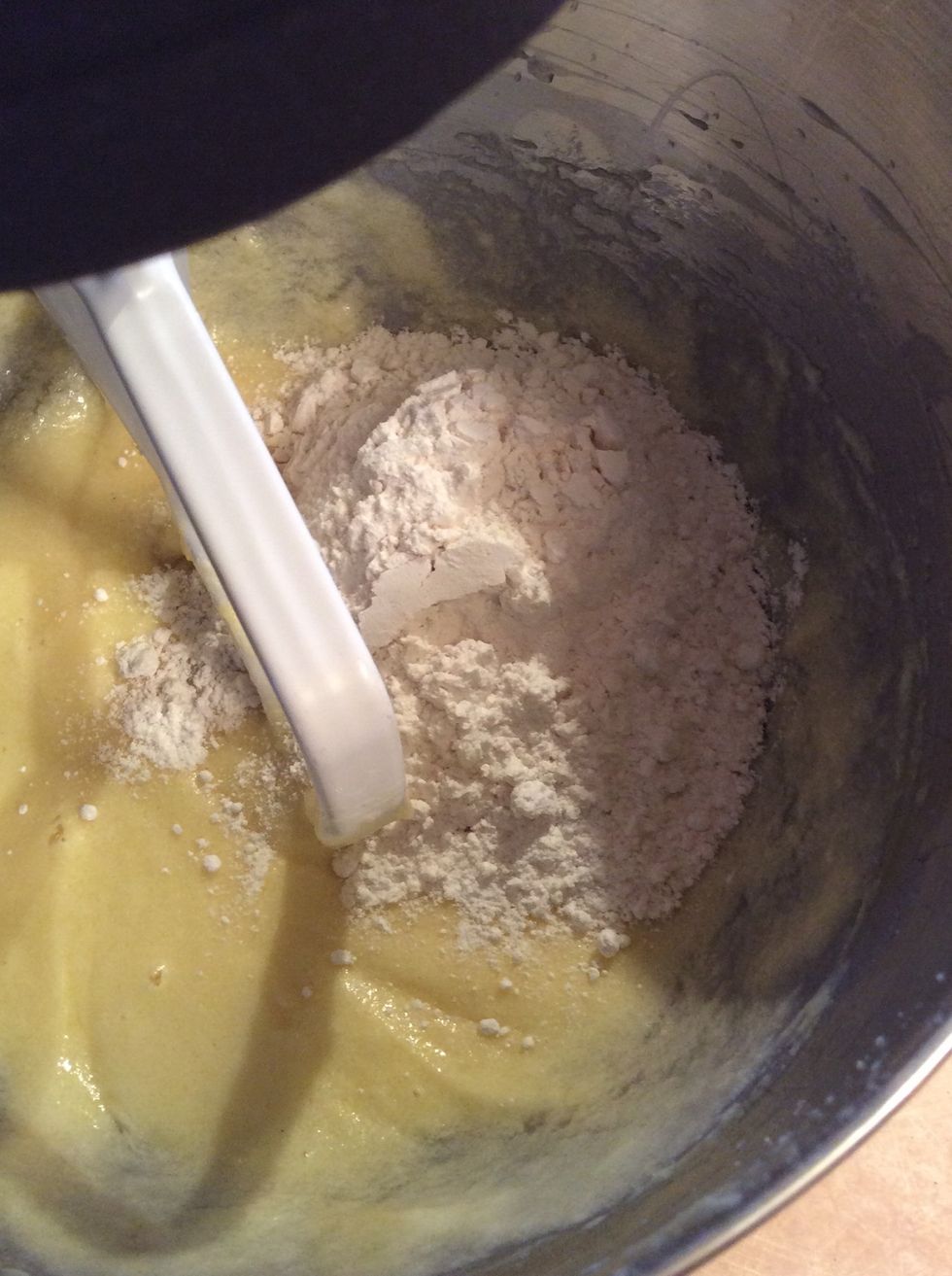 Add flour alternately with milk. Beginning and ending with flour. Blend thoroughly after each addition.
Blend in milk alternately with flour ... beginning and ending with flour.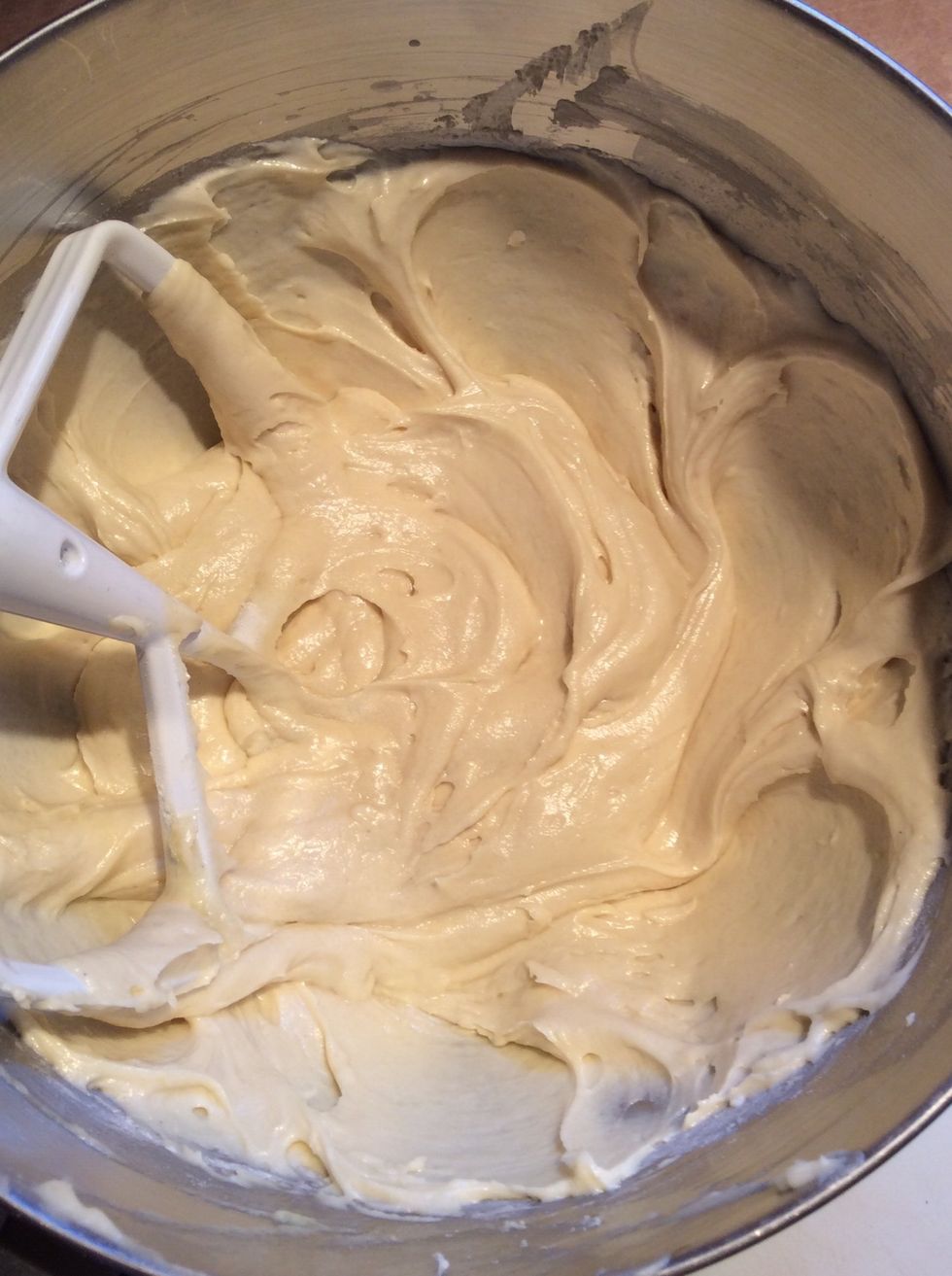 Done, smooth and creamy.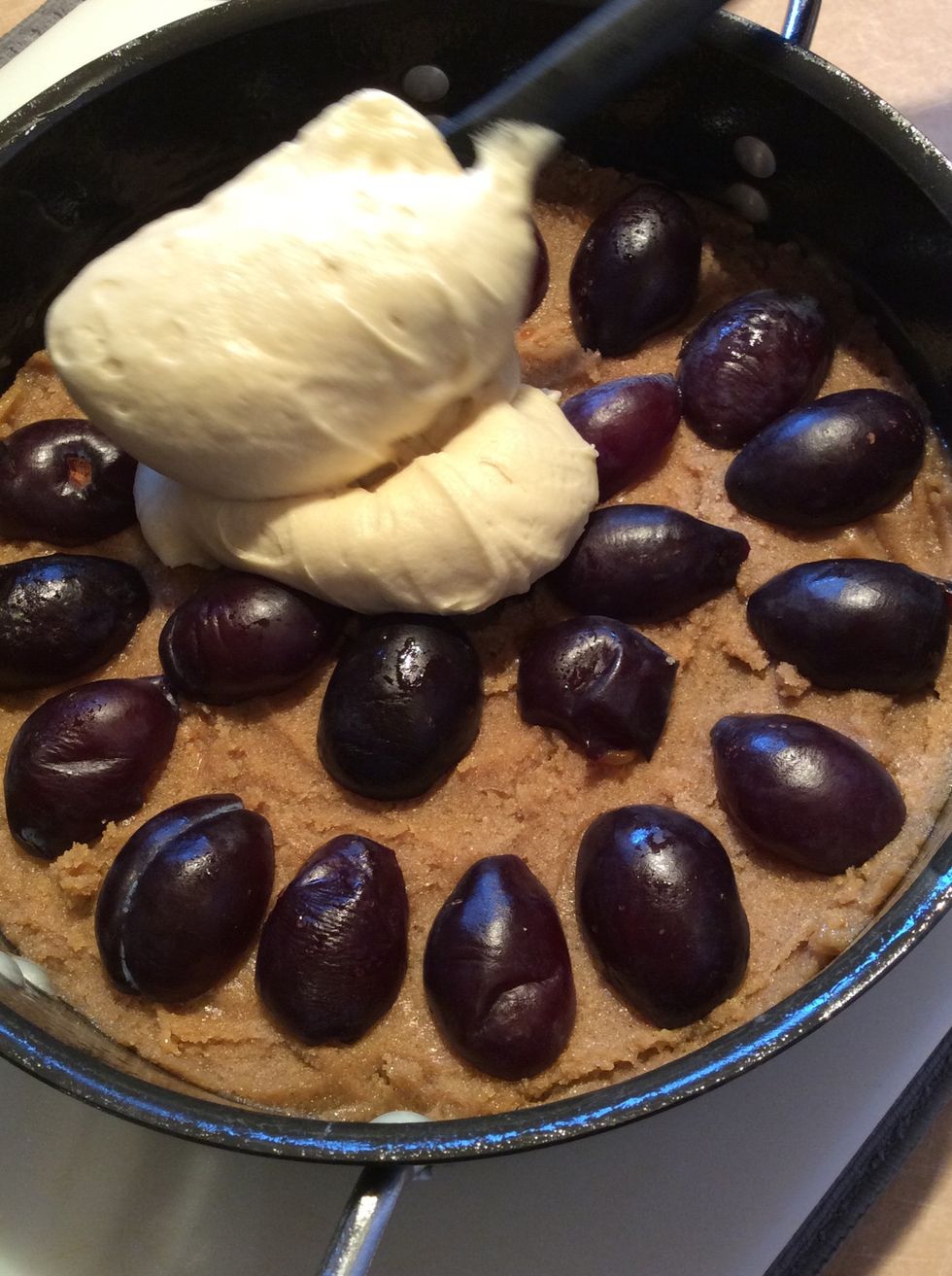 Pour cake batter over the top of brown sugar mixture and plums. Remember, you can add more plums to the bottom of the pan. ( I only used 12 ) Pack them in tightly, they do shrink when they bake.
Spread batter evenly over fruit.
Place in a 350f preheated oven in the lower middle portion of your oven.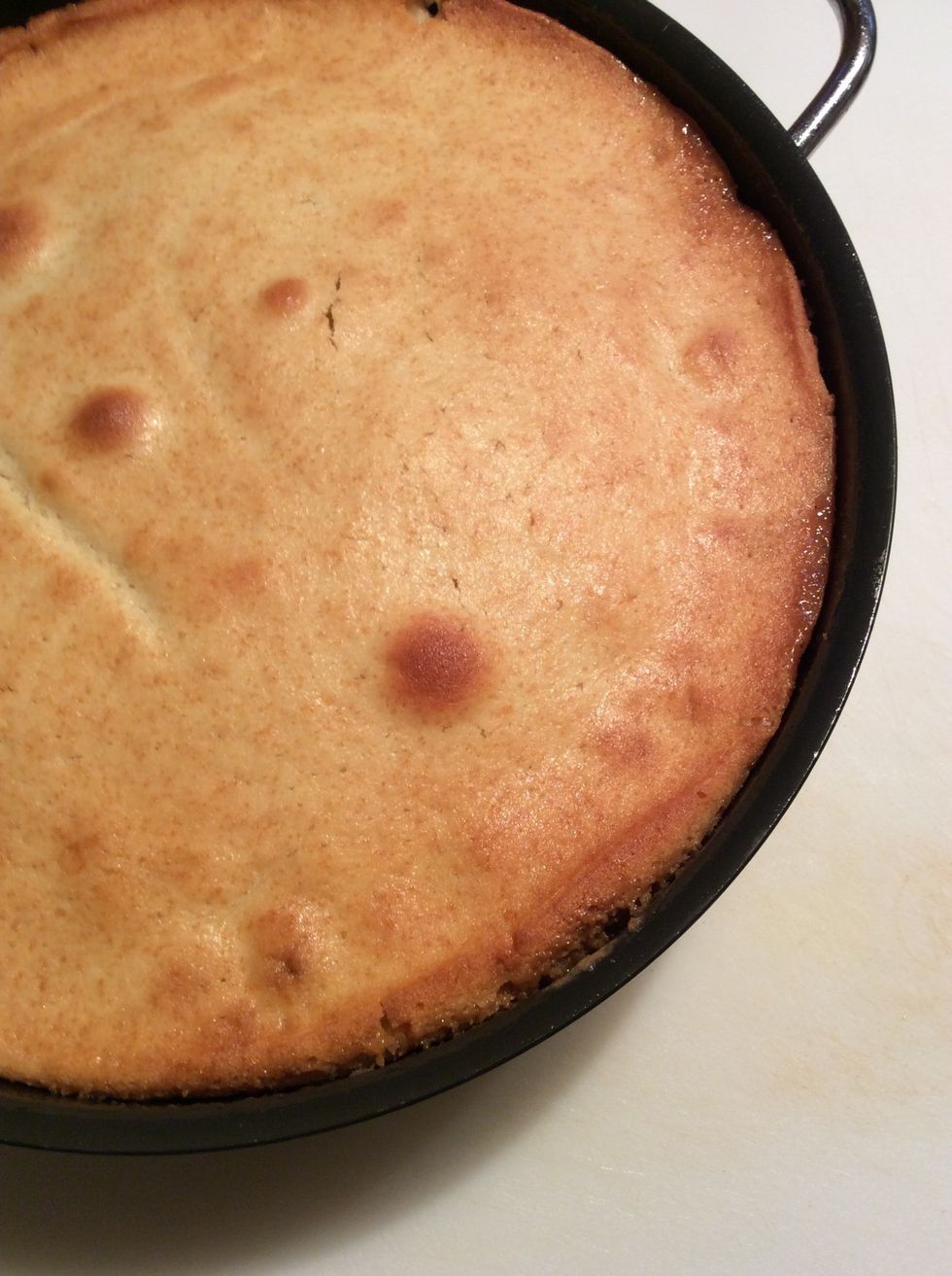 Bake approximately 40 - 45 minutes. Cake will be golden brown and have spots of hot bubbly sugar syrup. Be careful the sugar is very hot. At this point, while the cake is still hot, flip it over ...
Be careful when flipping cake over, the syrup on the bottom is hot. Place a large serving dish (one that covers the entire on the top of the cake) on top of the cake. Using both hands and hot pads..
Use a hot pad on top and bottom of hot cake pan to carefully but quickly flip cake over. Sometimes fruit may stick to the bottom, that's ok, just replace them to the top of the cake for display!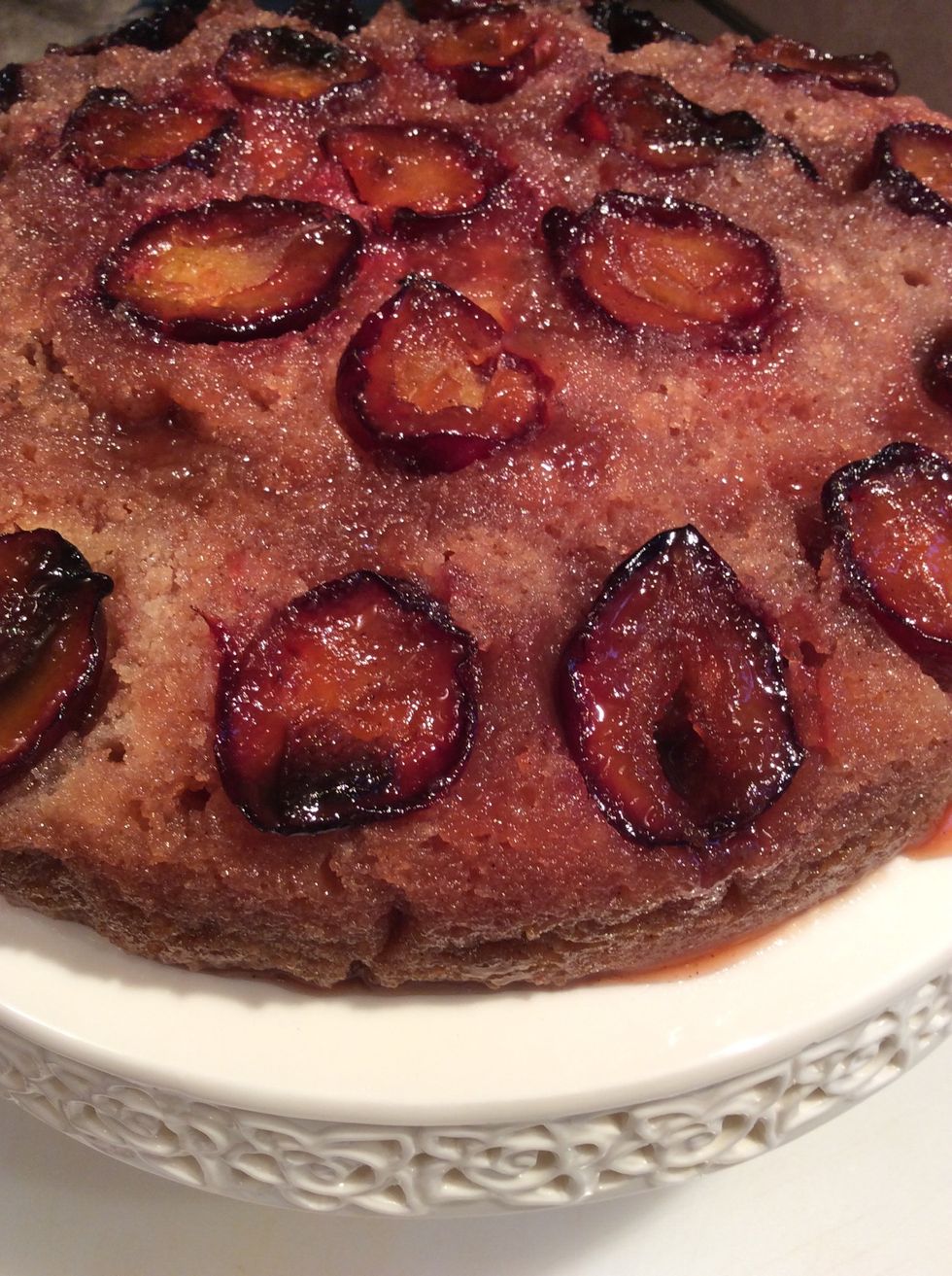 There may be some extra syrup that will ooze out and gather on your serving plate. You can scoop this extra syrup up and drizzle over your cake.
Enjoy this old family Austrian favorite! 😊
Thank you for viewing my Austrian plum cake. Remember to ❤️ it. Please check out some of my other great dessert guides. Coming soon will be another Austrian family favorite, Kieserschmarn.
18.0 Fresh prune, Italian or Princess plums
1/2c Stick of Butter
1/3c Brown sugar
1.0Tbsp Pure maple syrup
1/4tsp Cinnamon
Cake Batter
1/2c Butter
1.0c Granulated sugar
3.0 Eggs
1.0tsp Pure vanilla extract
2.0c All purpose flour
1.0tsp Baking powder
3/4c Milk
10 inch Heavy bottomed cake pan
Stand mixer
Joseph Feiertag
A career pastry chef. My favorite dessert is creme brûlée. I love making anything with chocolate, blueberries, maple syrup or anything flavored with bourbon!
Northeast, Pennsylvania USA