I usually increase 1-1/2 x honey mustard sauce & serve extra in a small pitcher at the table for those wishing to add sauce. Thanks daughter Gretchen for a deliciously different way to serve chicken!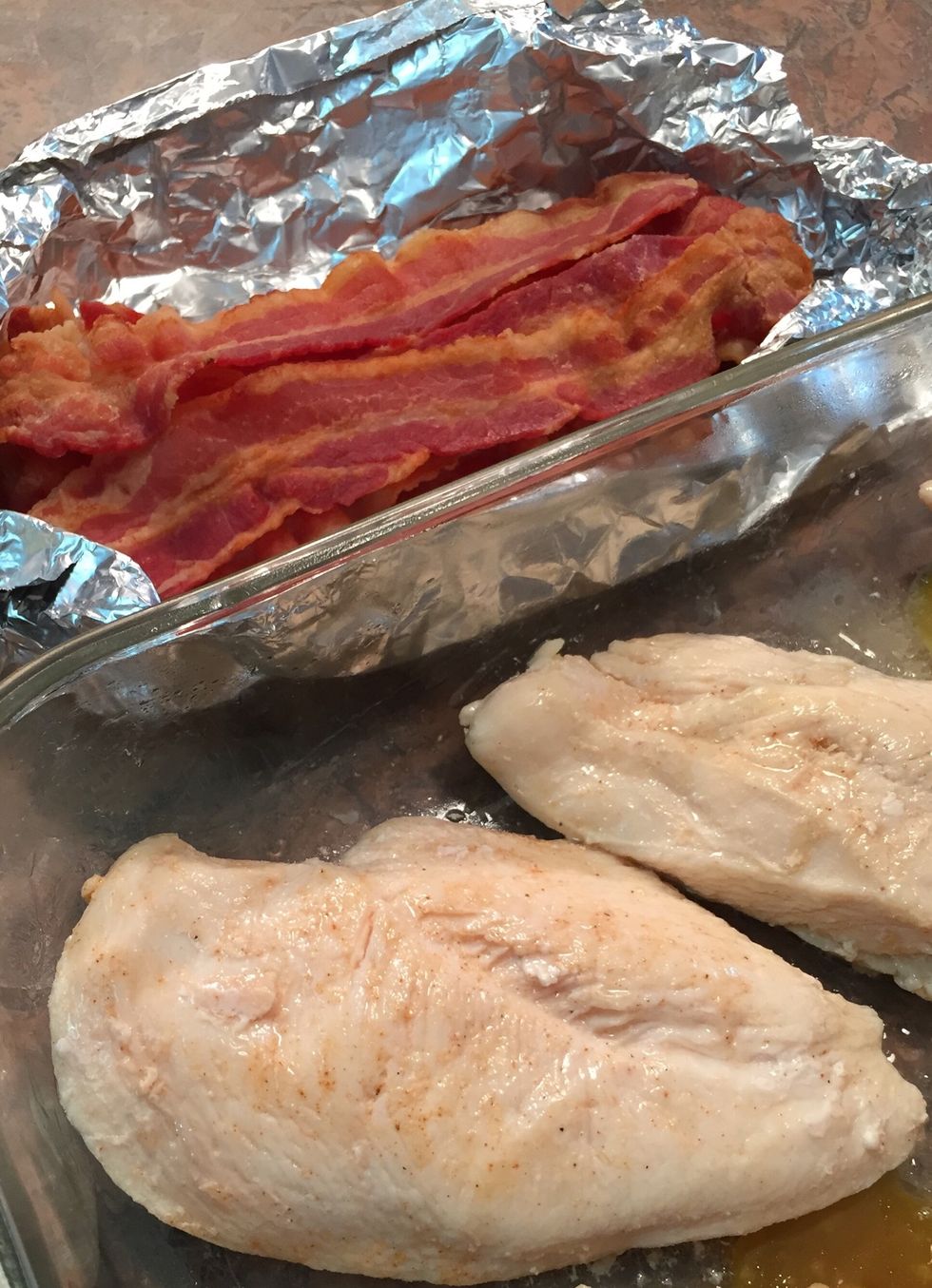 Fry or bake 2 slices bacon per breast. Don't get too crispy. Bacon should still be flexible. Can be done ahead and refrigerated. (I bake 400° 10 minutes on parchment paper / cookie sheet.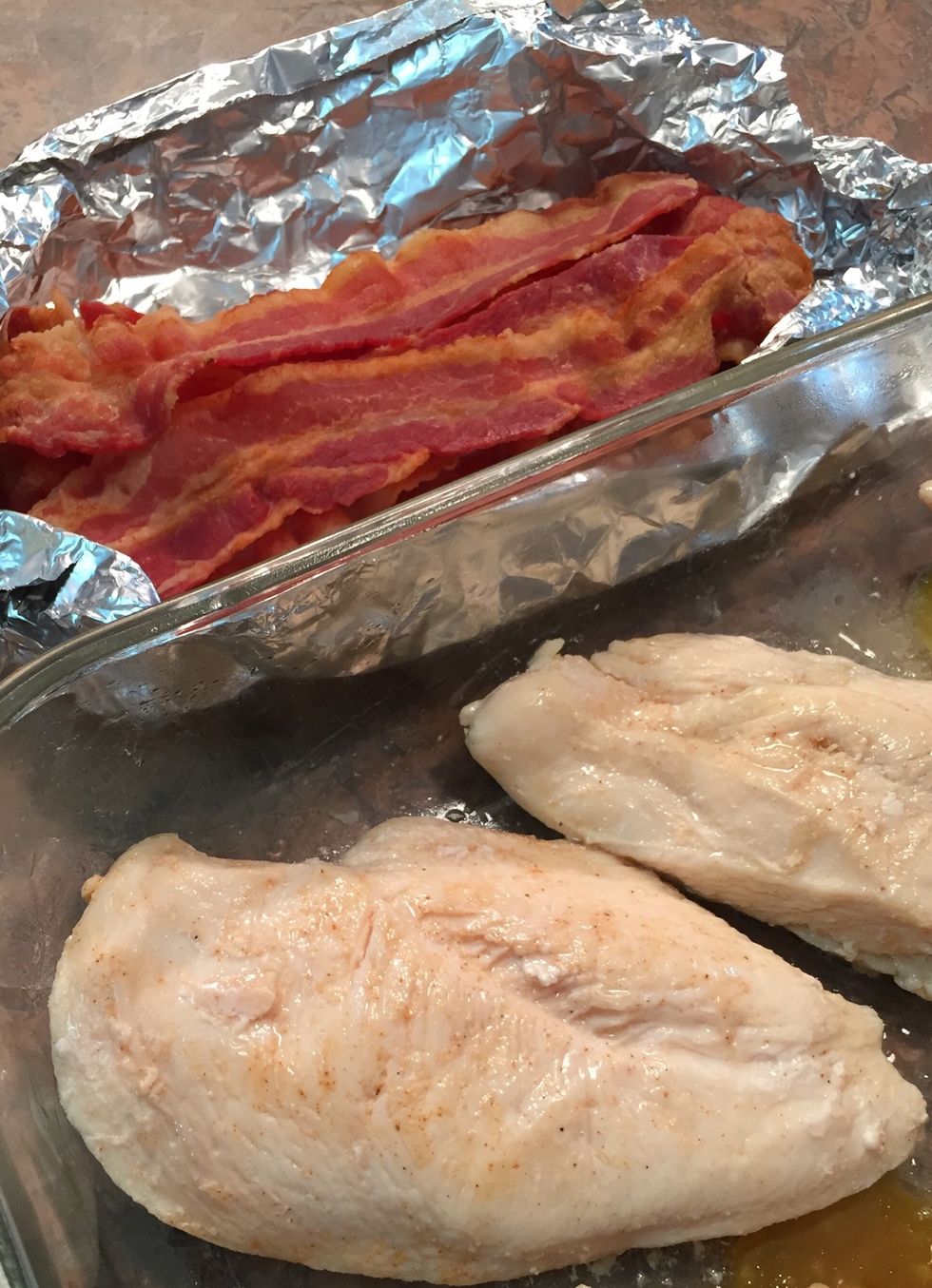 In 3 T cooking oil, on medium heat, sauté chicken breasts 3 minutes per side. I tend to cook longer so I KNOW meat is nearly done INSIDE (and later I shorten baking time to compensate)
Mix honey, mustard, mayo, onion flakes and corn syrup... stirring to create sauce.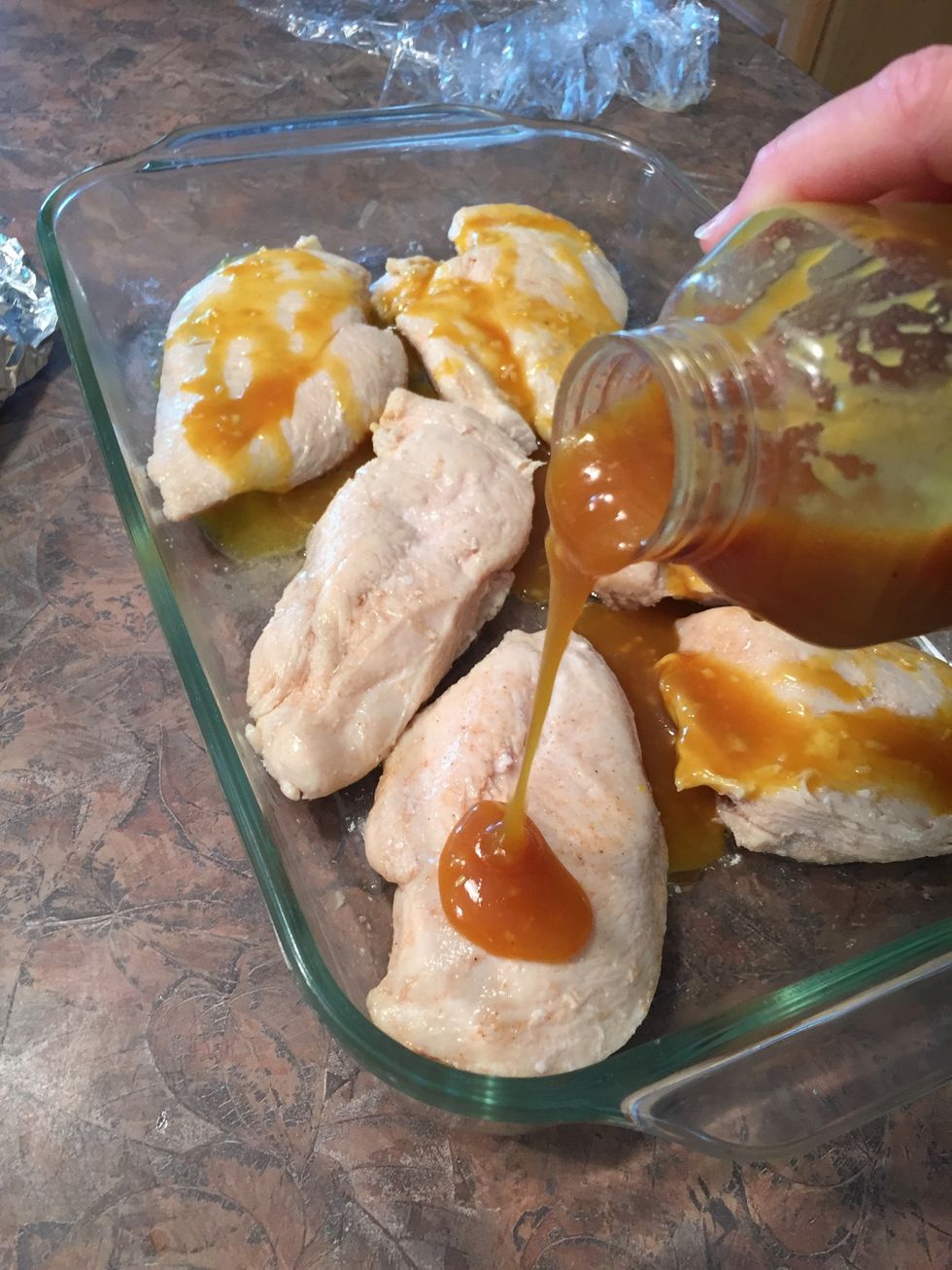 Pour 1-2 T honey mustard sauce over each chicken breast.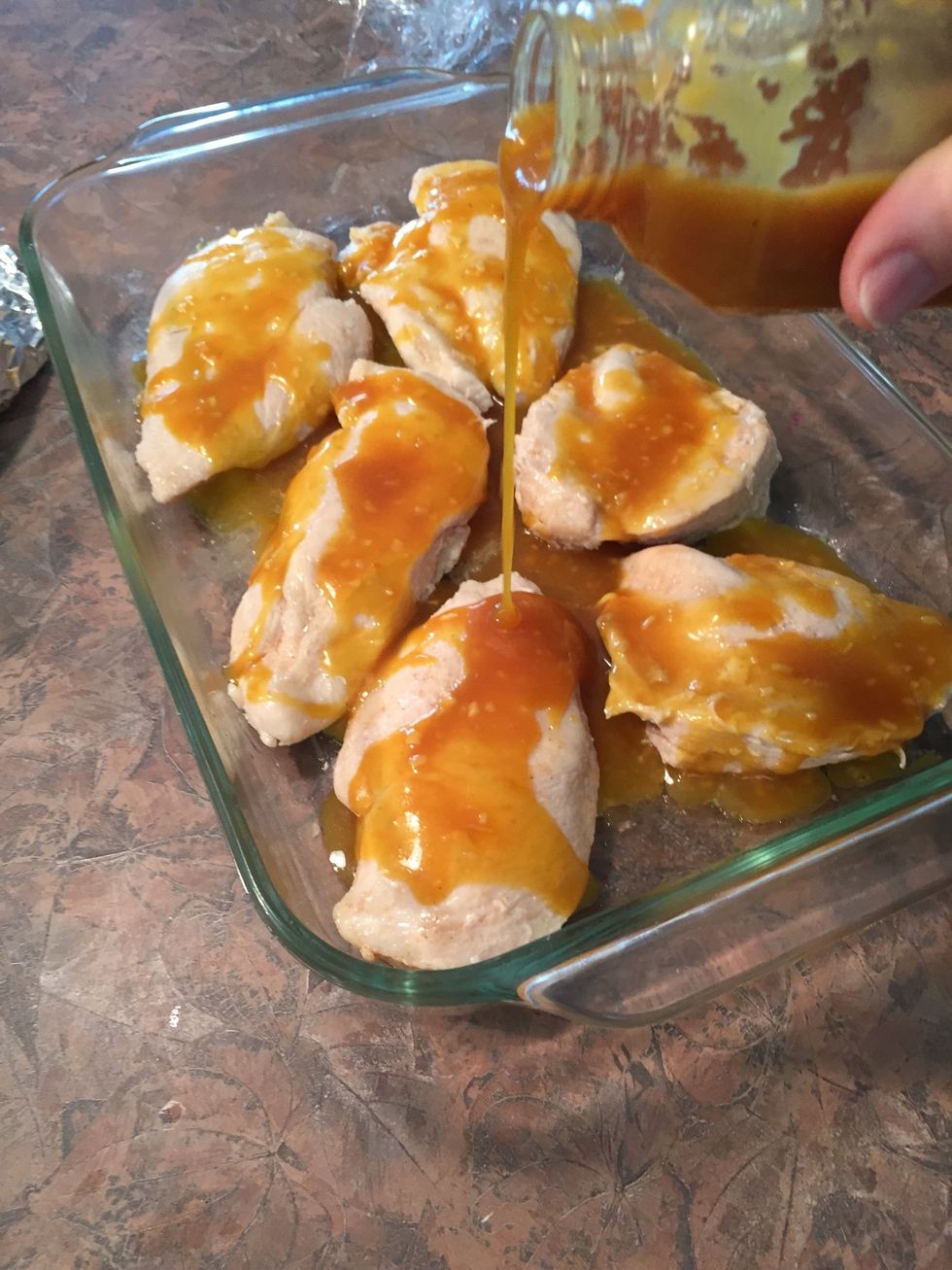 Cover each chicken breast. Some sauce will run off. That's okay. I always save about half the sauce to serve at the table.
Crisscross bacon slices on each chicken breast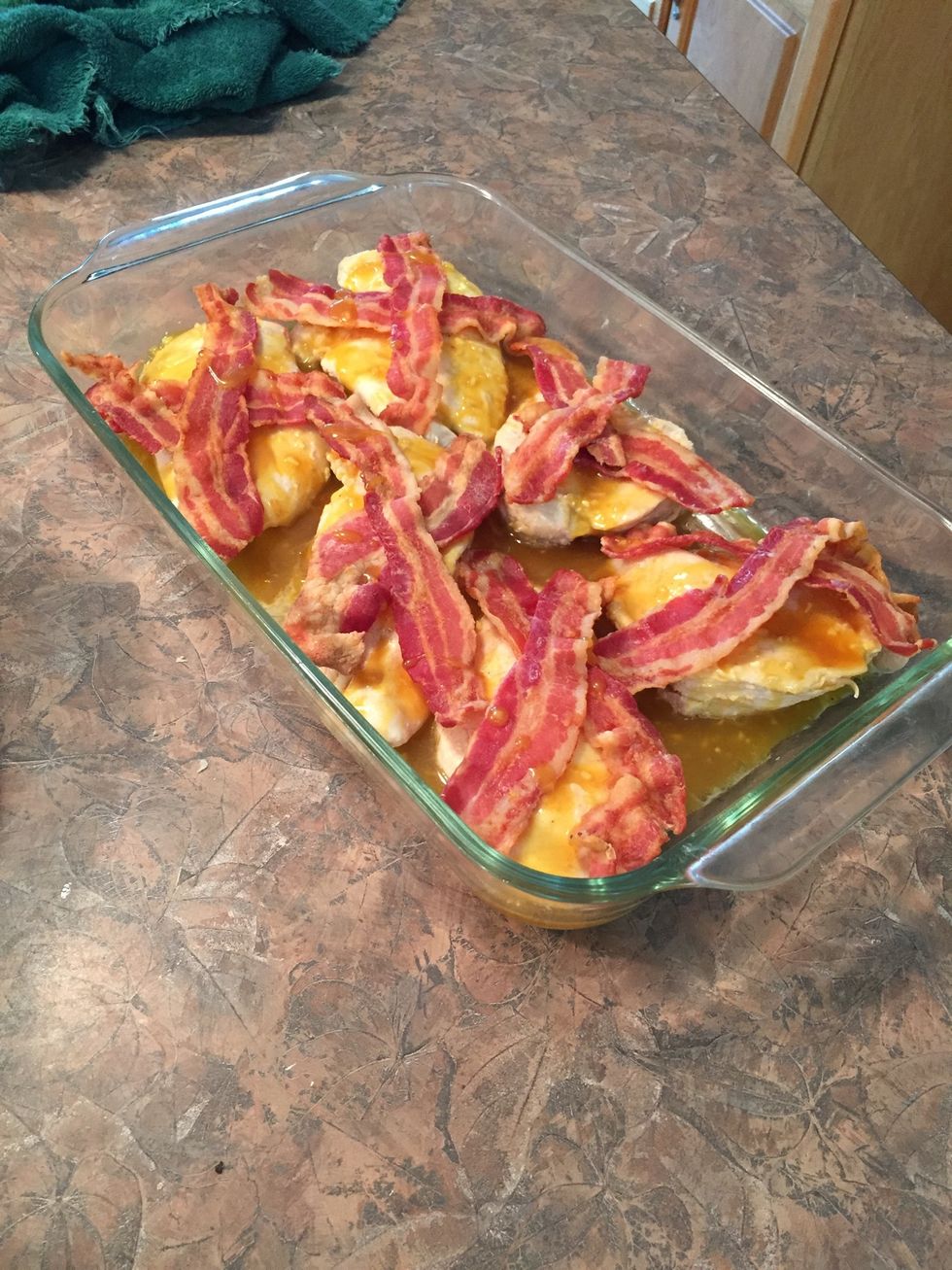 Preheat oven to 350°. Next step... Cheese.
Recipe calls for shredded Colby- Monterrey Jack. (In a pinch, cheddar would probably work. Co-Jack works well however, and has a good flavor.)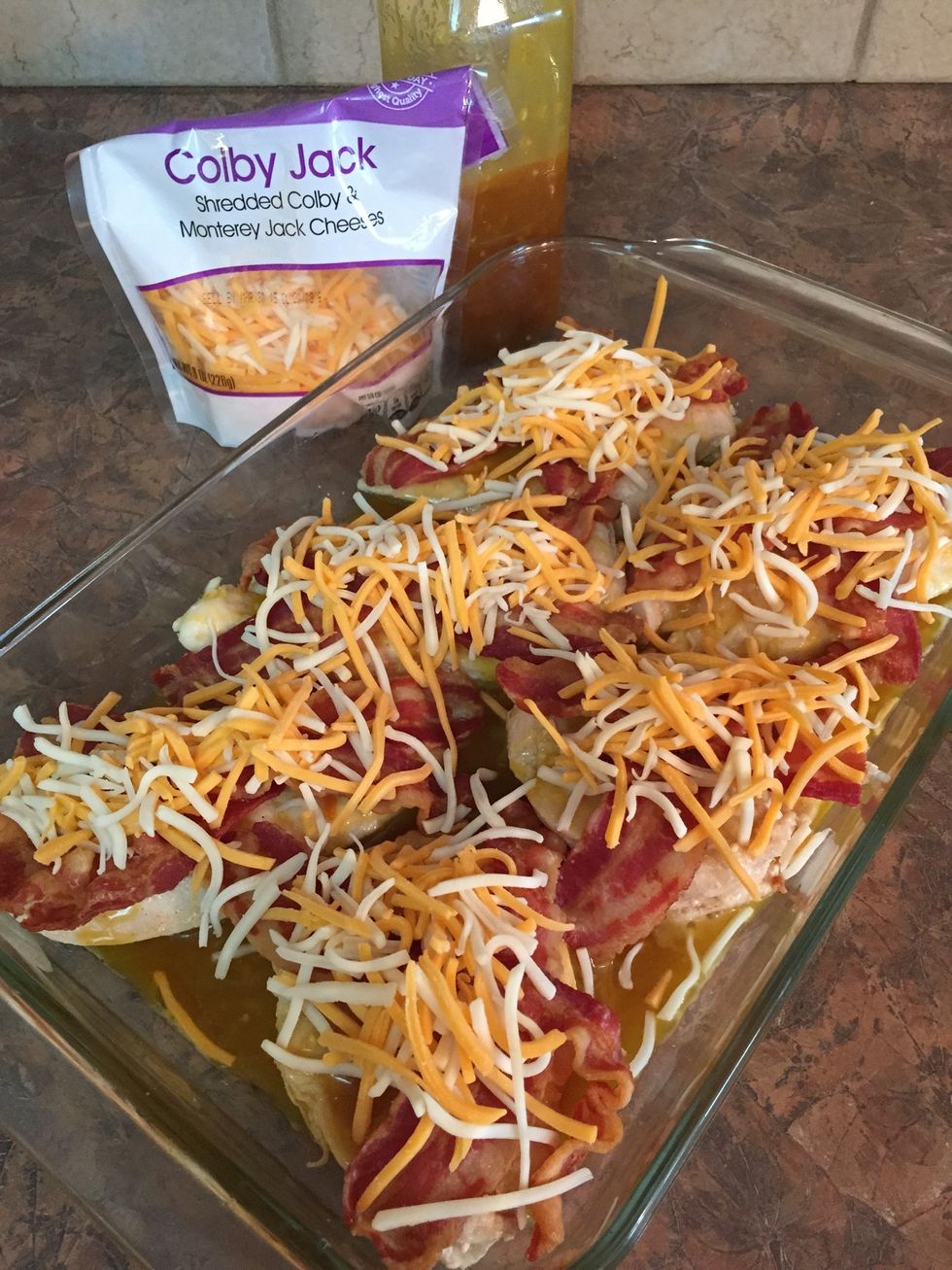 Top with shredded Co-Jack cheese as shown. Bake at 350° for 20 minutes until juices run clear.
Serve and enjoy! Tender & tasty! The honey mustard and bacon flavors your chicken in a whole new way!
4.0 Skinless boneless chicken breasts
1.0tsp Seasoning salt
8.0 Slices bacon
1/4c Yellow mustard
2.0Tbsp Light corn syrup
1/2c Honey
2.0Tbsp Real mayonaise
1/2tsp Dried onion flakes
3.0Tbsp Vegetable oil
1/2c Shredded Colby-Monterey Jack cheese
1.0tsp Chopped fresh paraley
Rollie Brandt
I've been an artist all my life and raised my children as a stay at home mom. Happily married 40 years. I love to share what I do...