How to make auntie rulie's easy spicy tuna dip
This is an easy one if you have some cans of tuna and like something spicy. No stove required!
269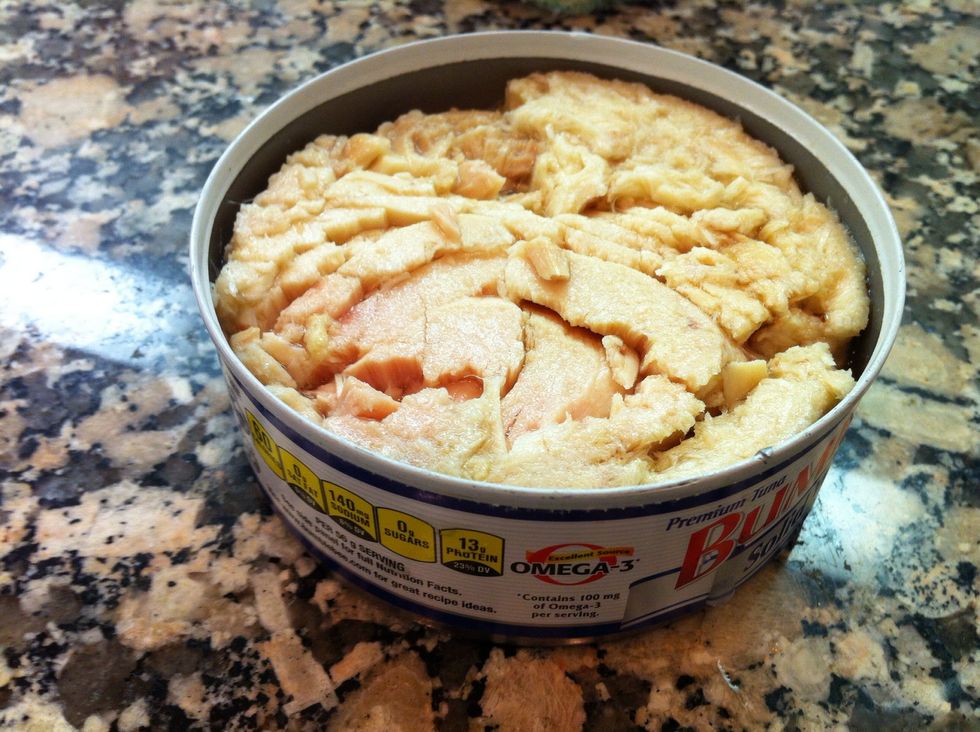 Pour the liquid out of the tuna can.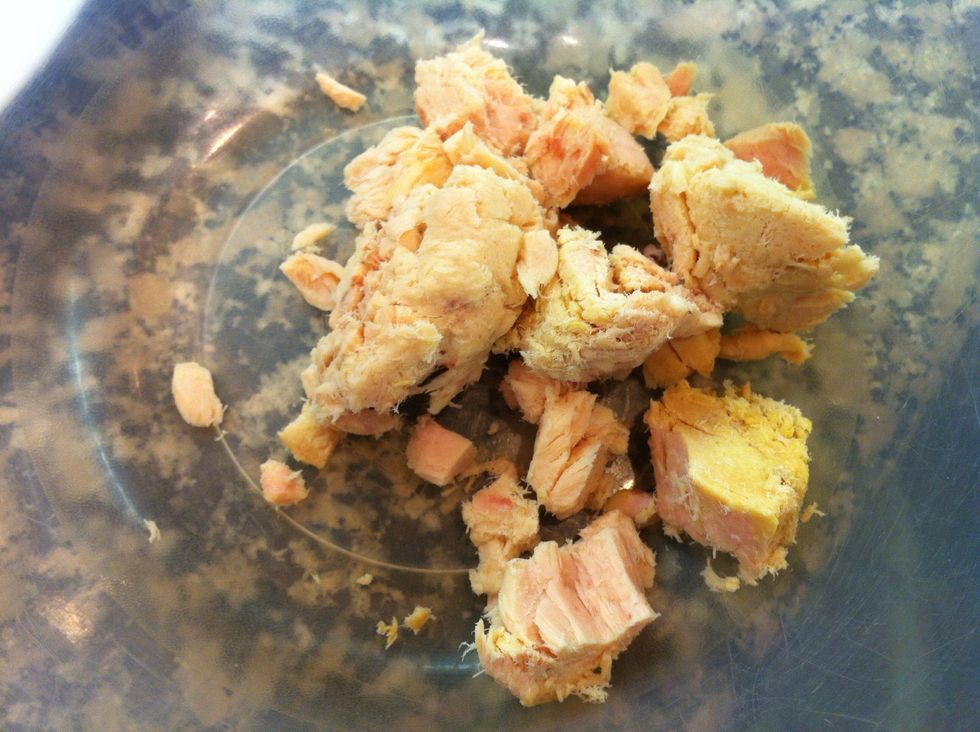 Put the tuna in to a cheese cloth or paper towel. Squeeze out the water so that it's dry like this.
Chop up the onions fairly small.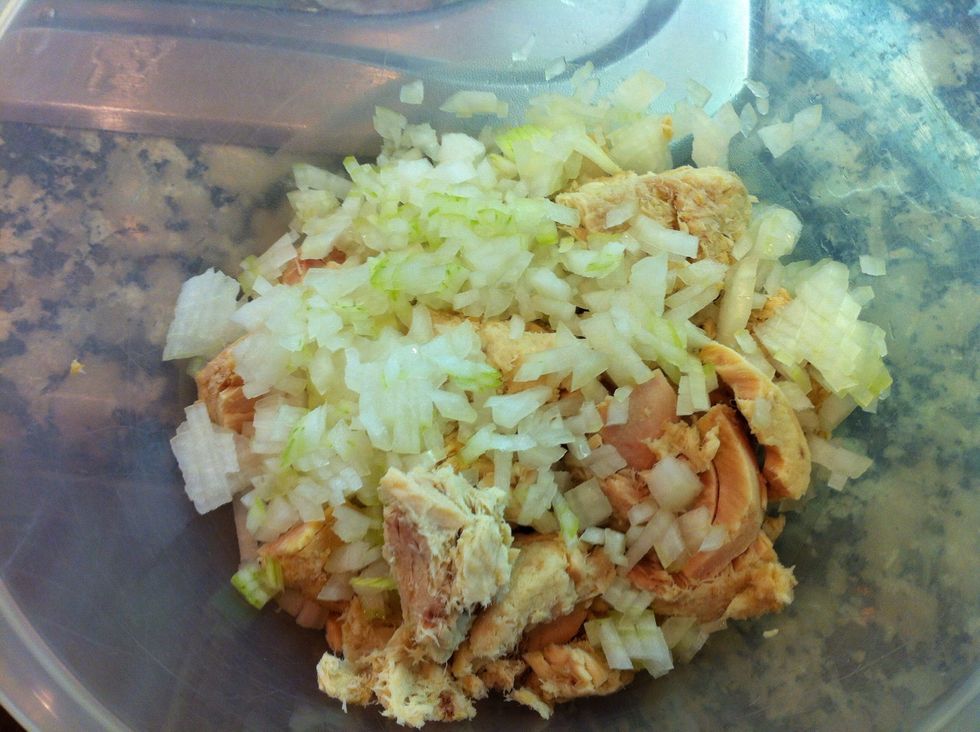 Add to the tuna.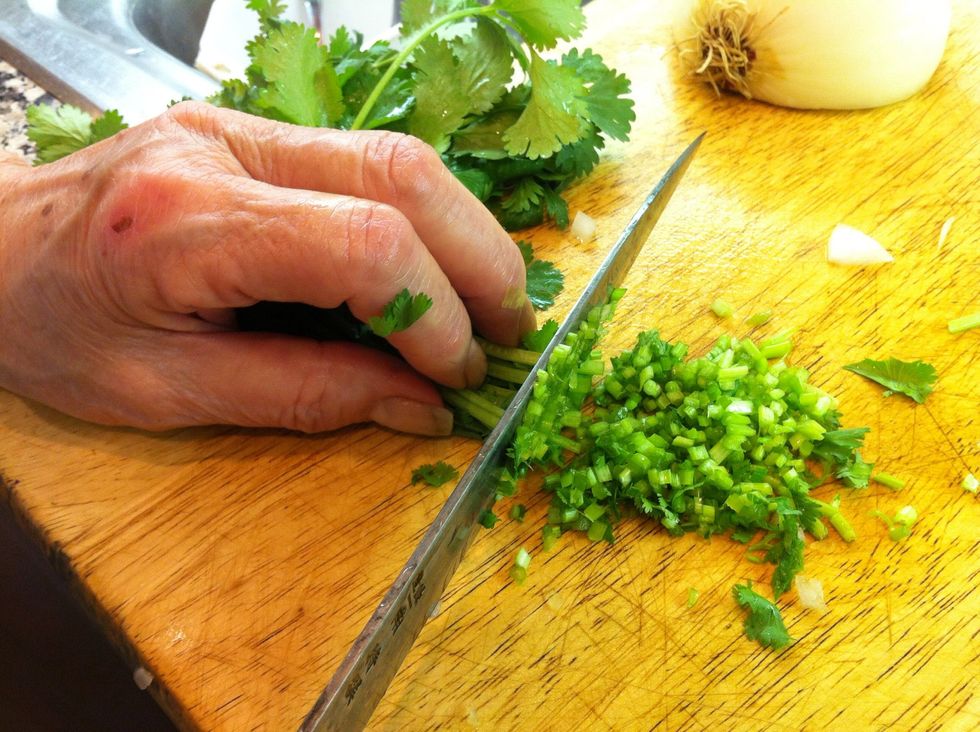 Take the stem side of the cilantro and chop it up fine. Auntie Rulie uses the stems because it "looks neater" than the leafy parts. Add it to the mix.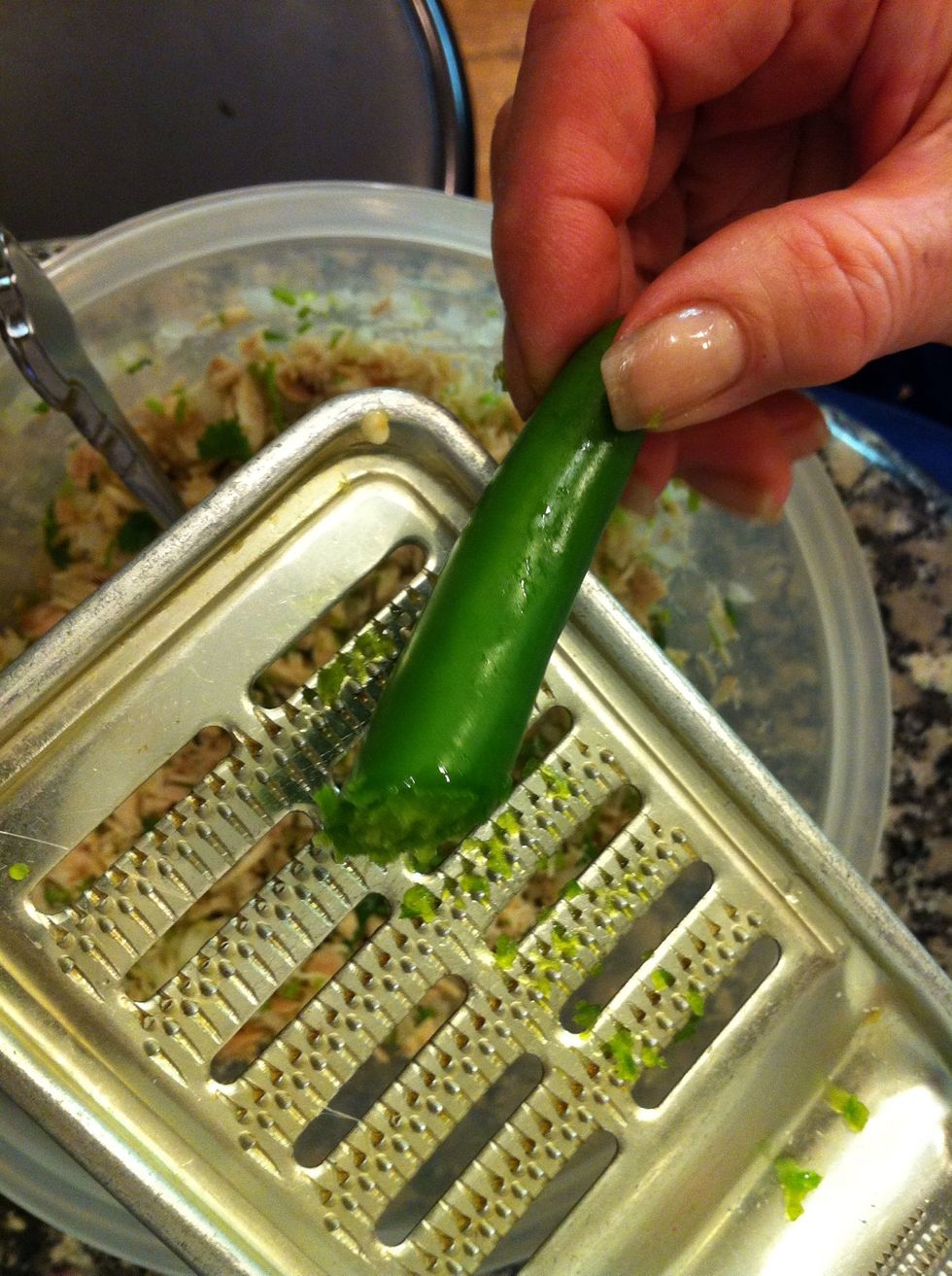 Grate in the chili pepper to taste, depending on how spicy you want it. We used about 3/4 of this pepper, tasting as we went. Mmm!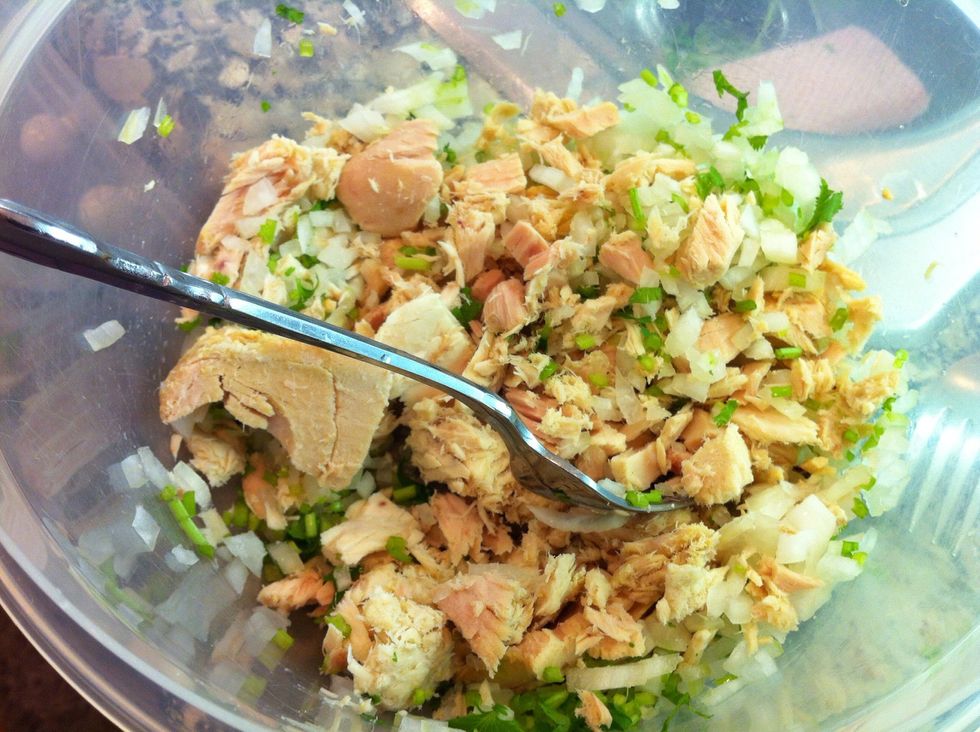 Add salt, pepper, and garlic powder to taste. Do this right before you serve it because the salt will start to make it watery.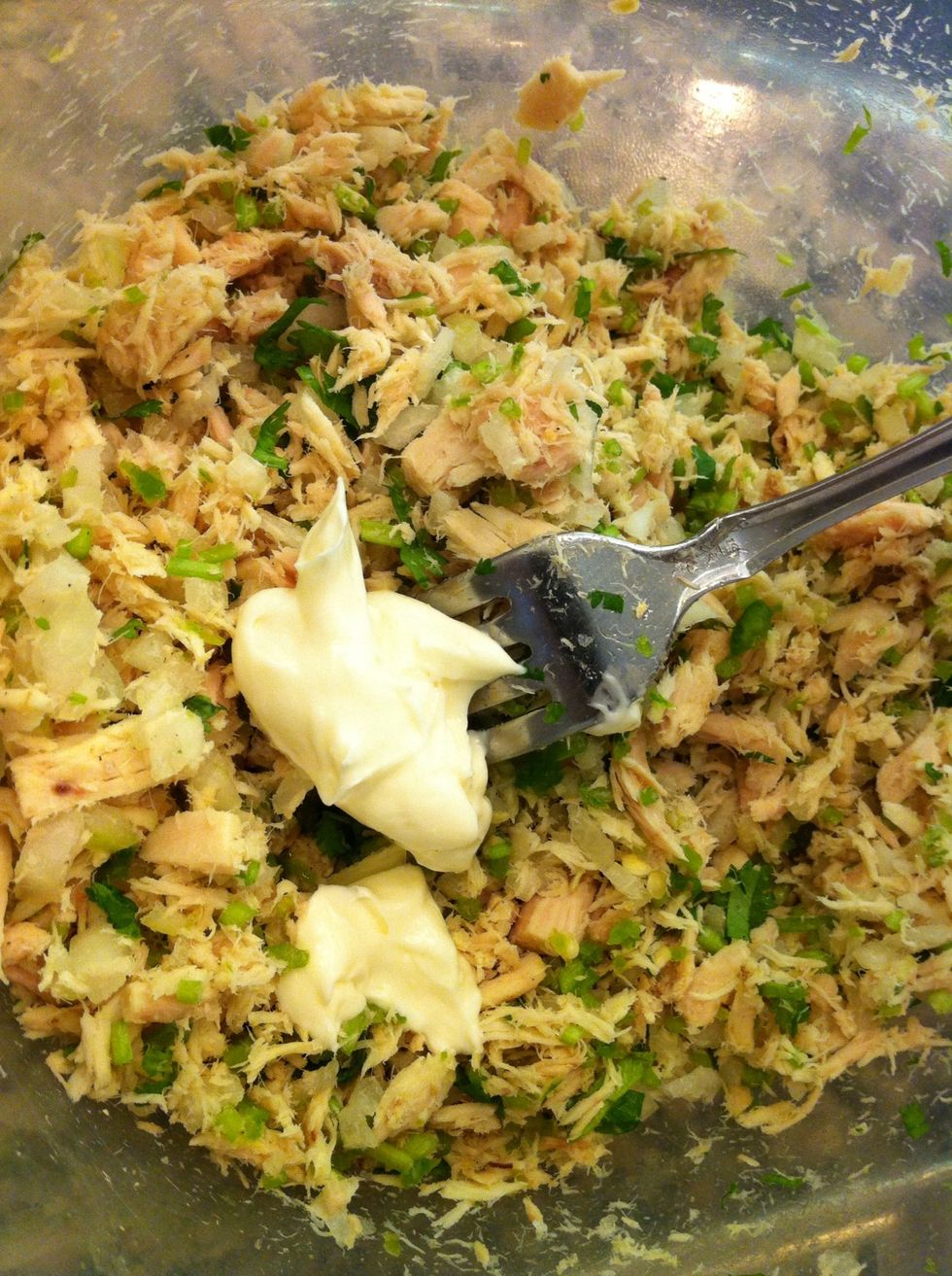 Add mayo. Mix it up!
Serve with crackers or on a sandwich. A perfect spicy snack!
2.0 Tuna cans
1/2 Large white onion
1/4c Cilantro, minced
Salt
Pepper
Garlic powder
1.0 Hot jalapeño pepper
Pita chips or crackers
4.0Tbsp Mayonnaise
San Francisco, California