How to make auntie rulie's butadofu (japanese pork tofu)
Make Auntie Rulie's Butadofu (Japanese Pork Tofu)
9156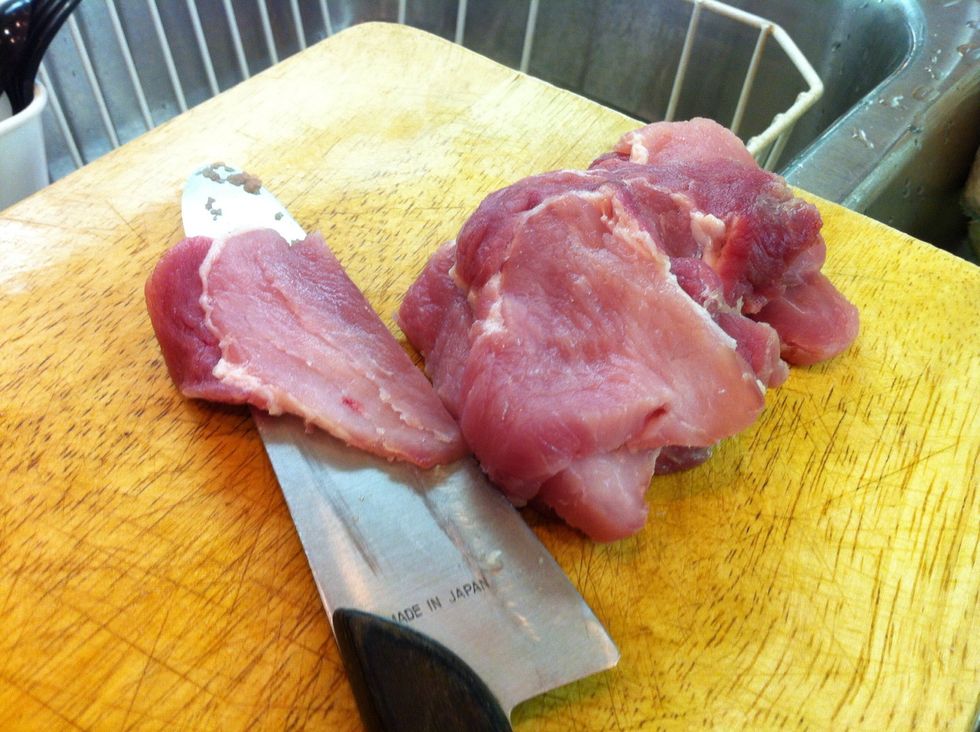 Slice the pork loin nice and thin.
Make thin long pieces like this.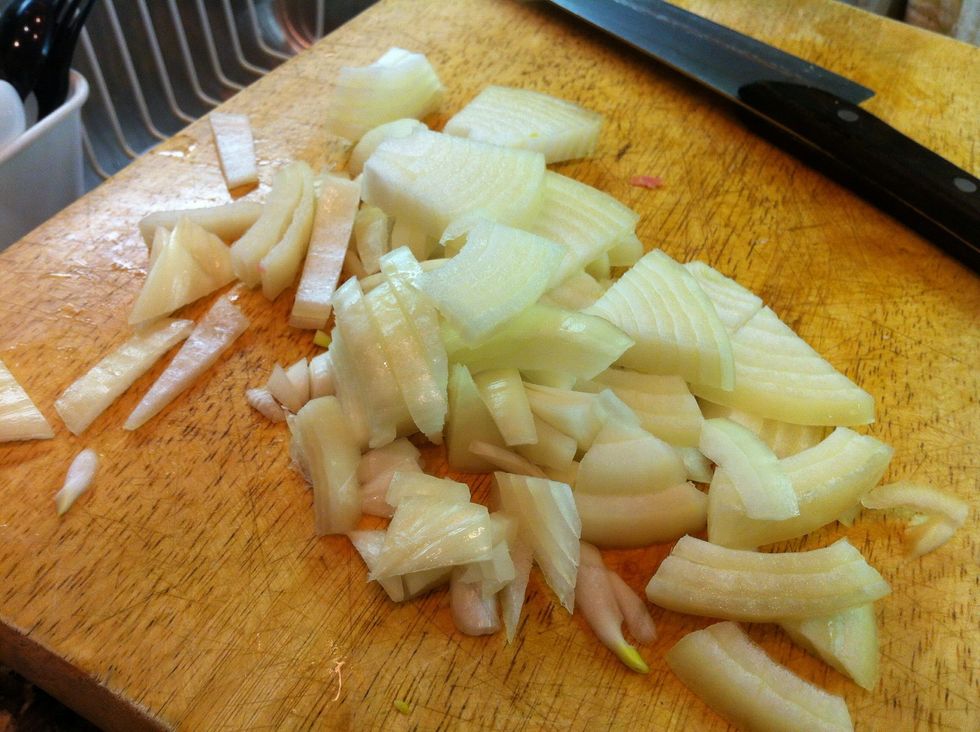 Coarsely chop an onion.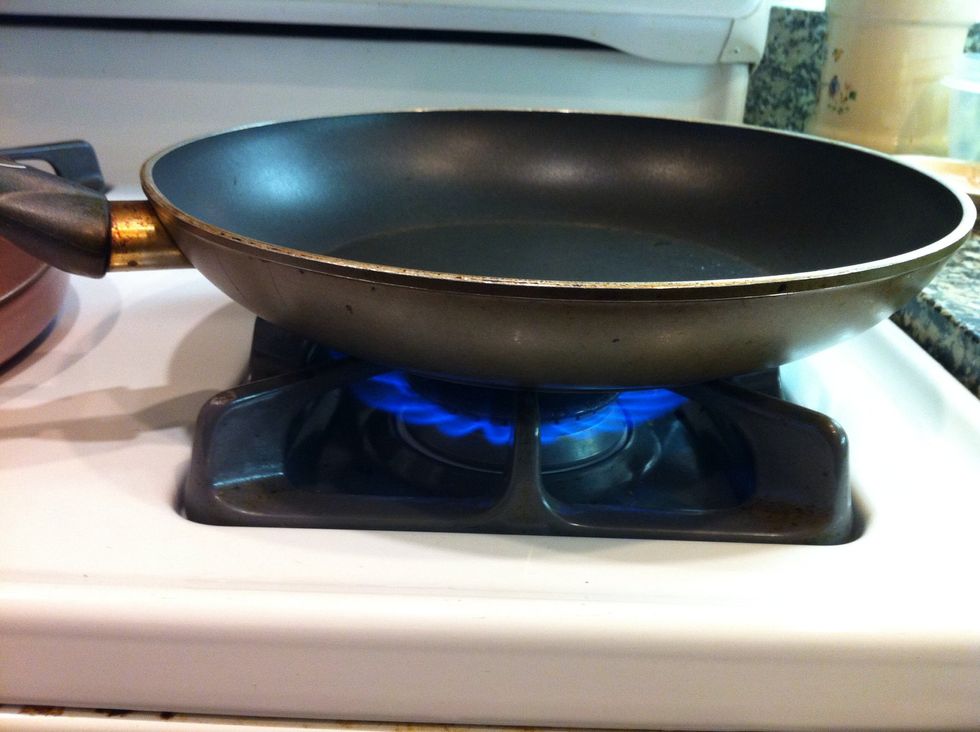 Heat up a frying pan with high heat.
ZCoat the pan with some oil. Add the pork.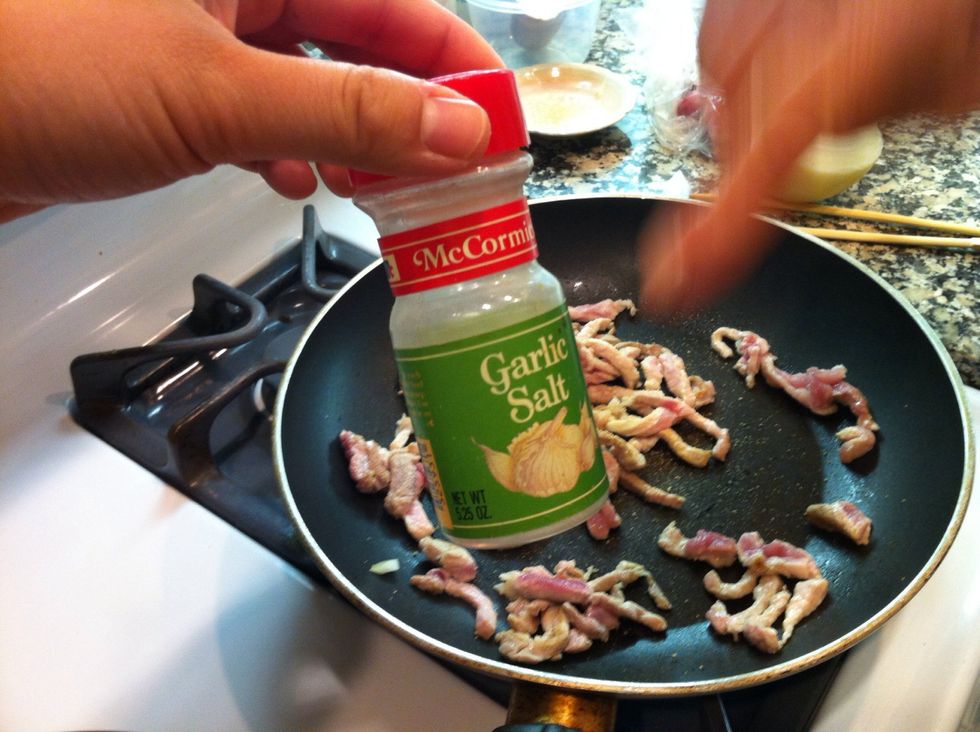 While the pork is frying add some garlic powder (not garlic salt as pictured here).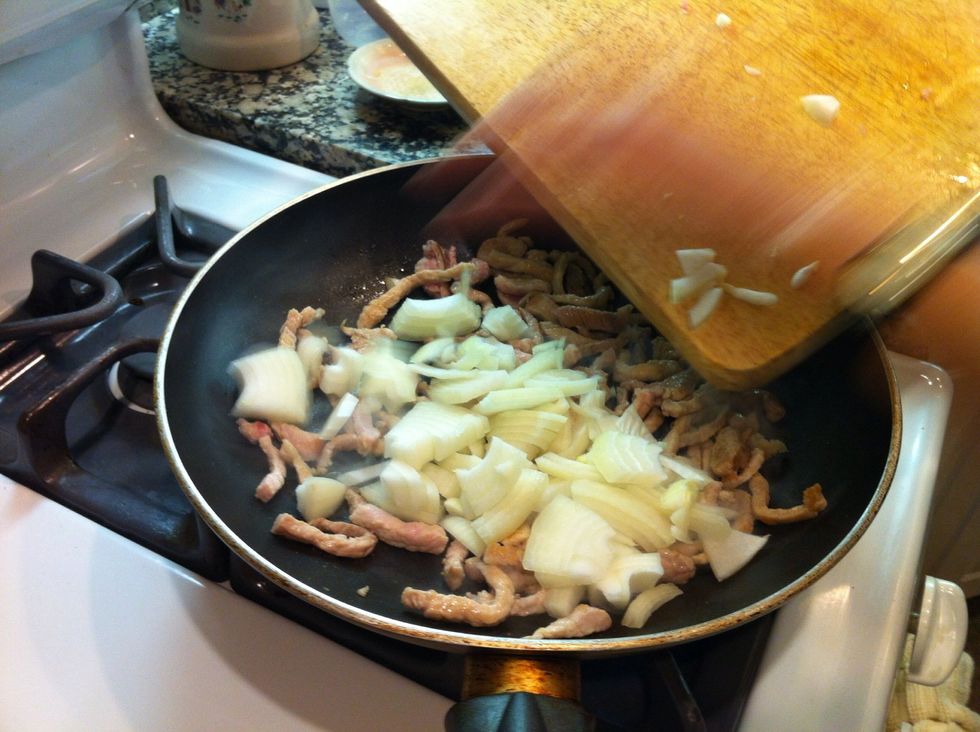 Add the chopped onions.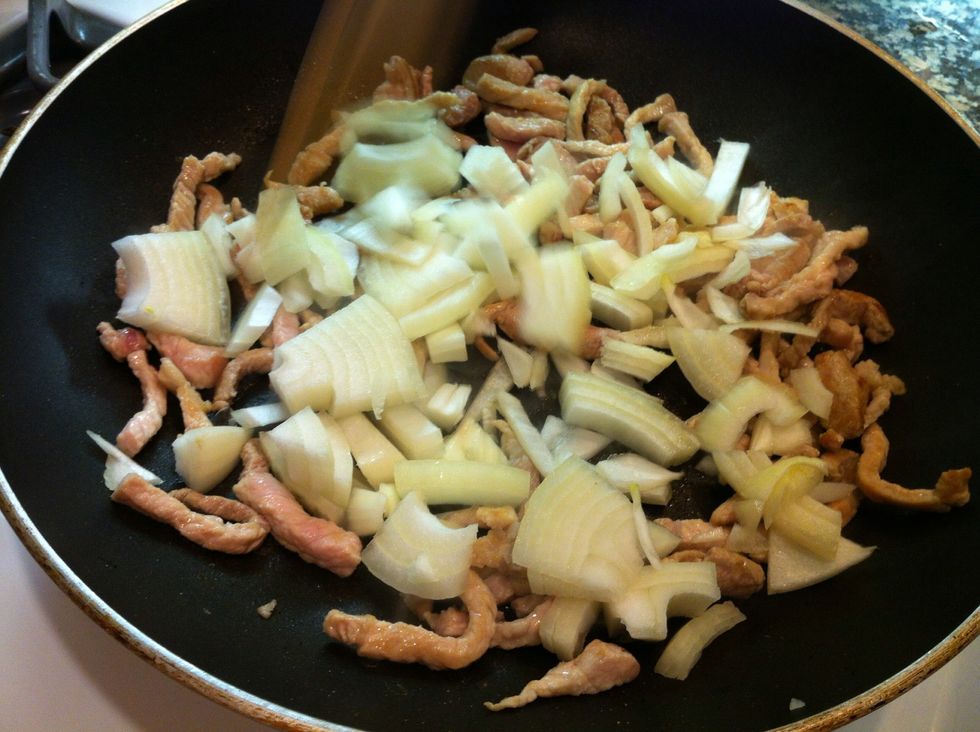 Stir fry with chopsticks (this is easier than using a spoon says Auntie Rulie).
Add the miso paste (this one was made from scratch by my uncle).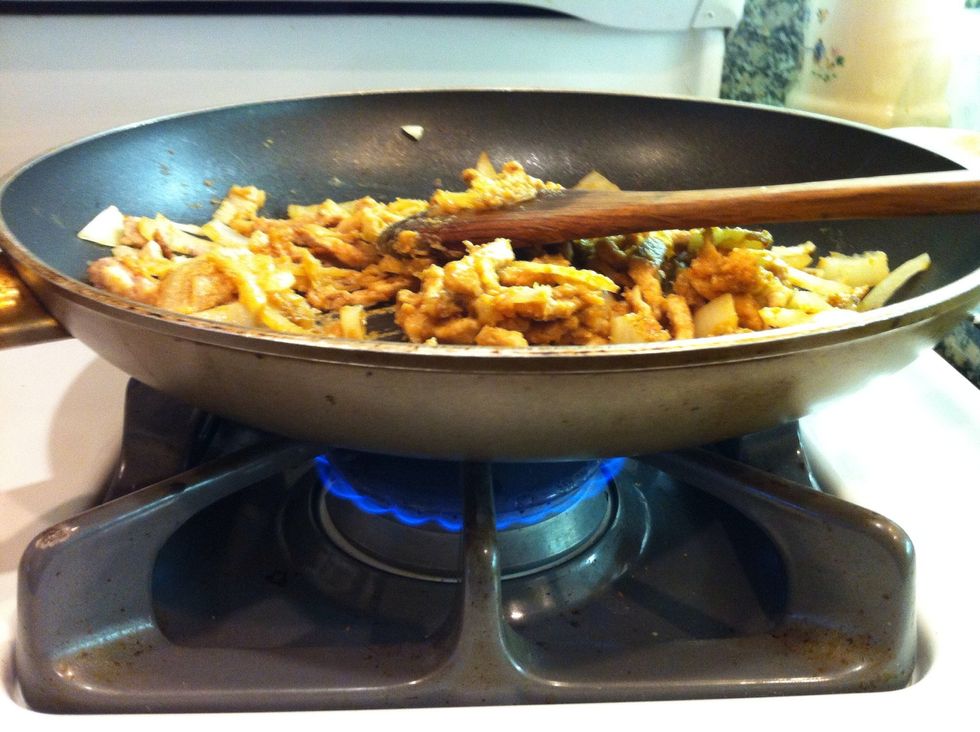 Turn the pan on low.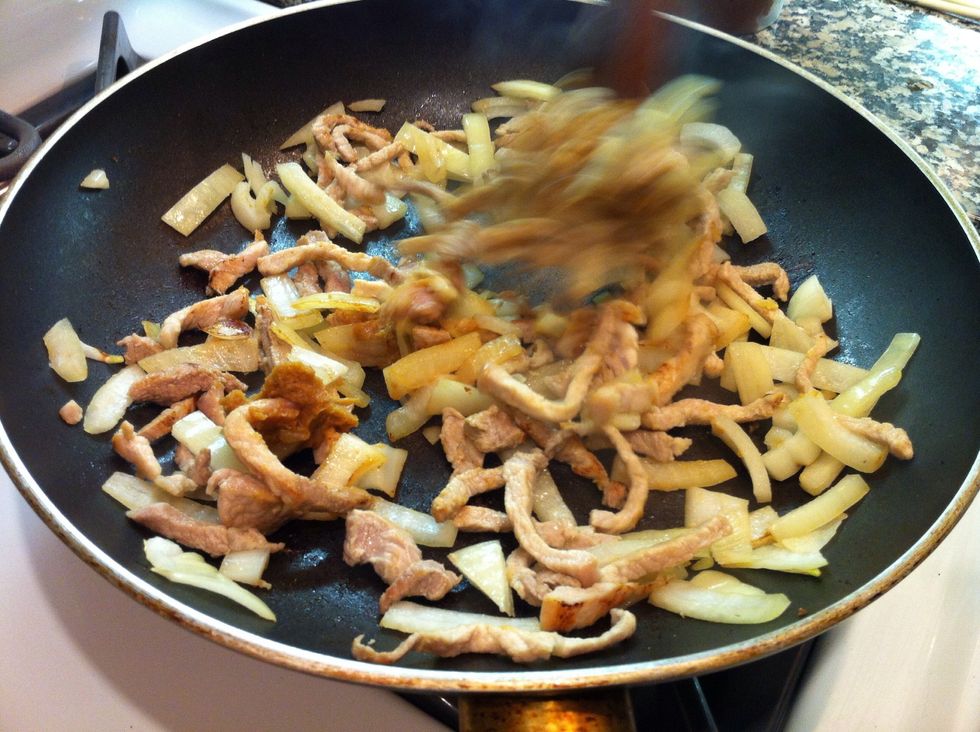 Integrate the paste into the ingredients.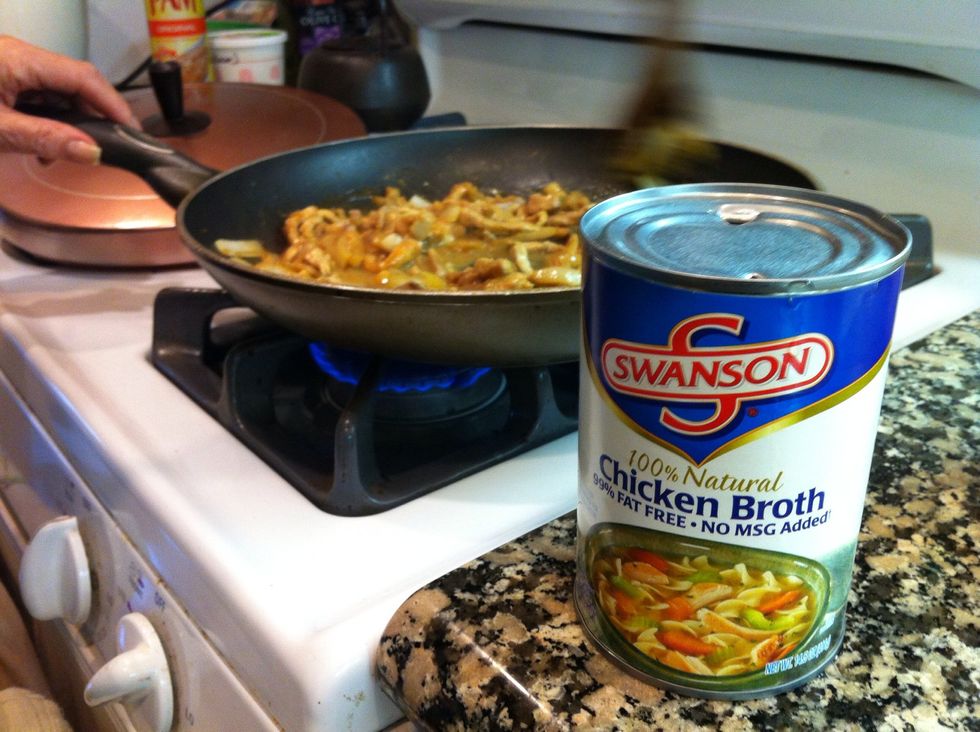 Add chicken broth slowly to the pan little by little.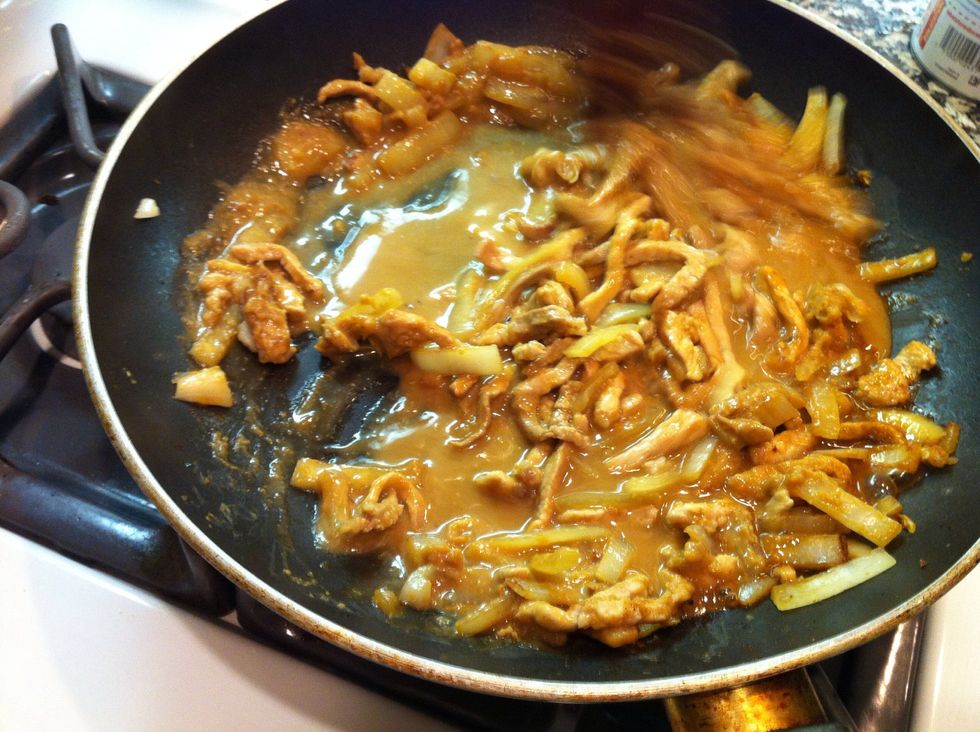 The juices should start to look like a sauce.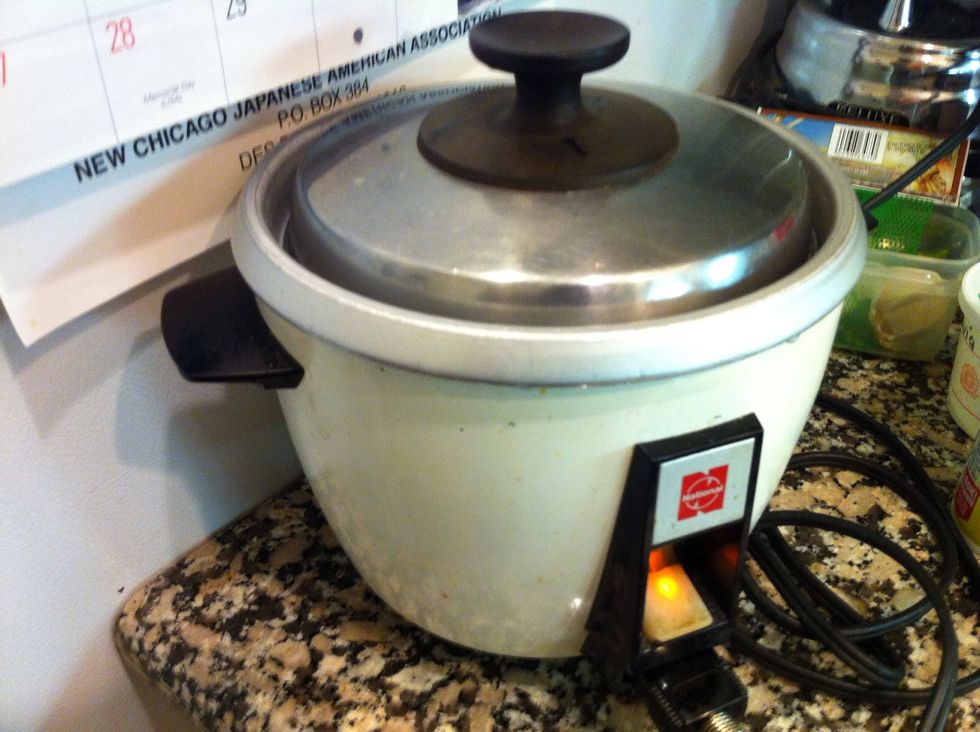 Meanwhile start cooking some rice.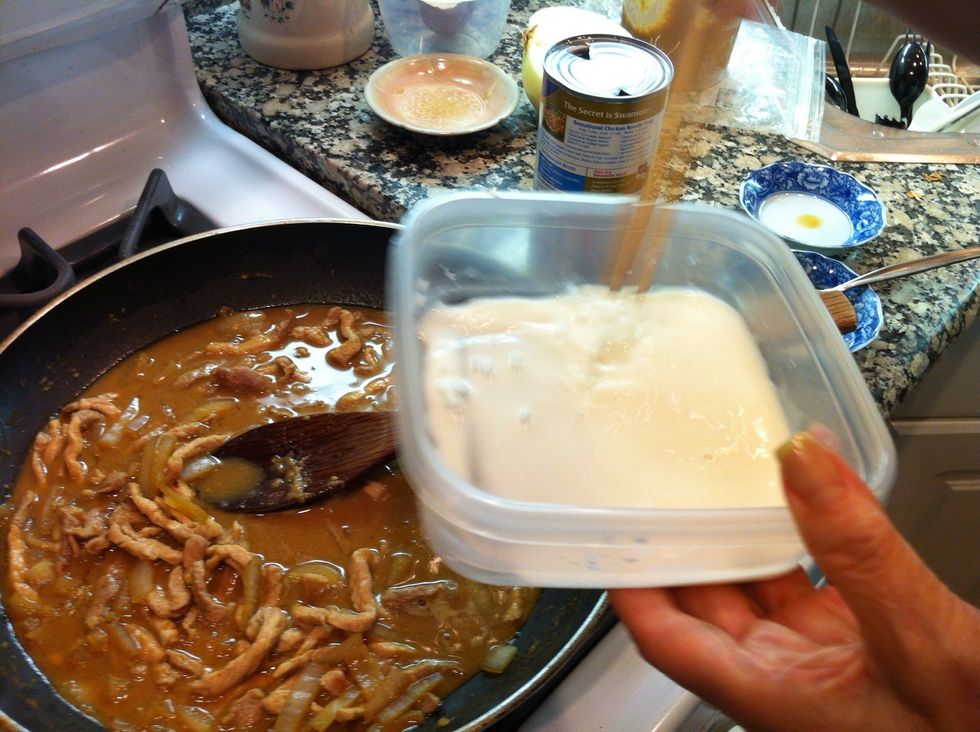 Make a corn starch water mixture to thicken the sauce.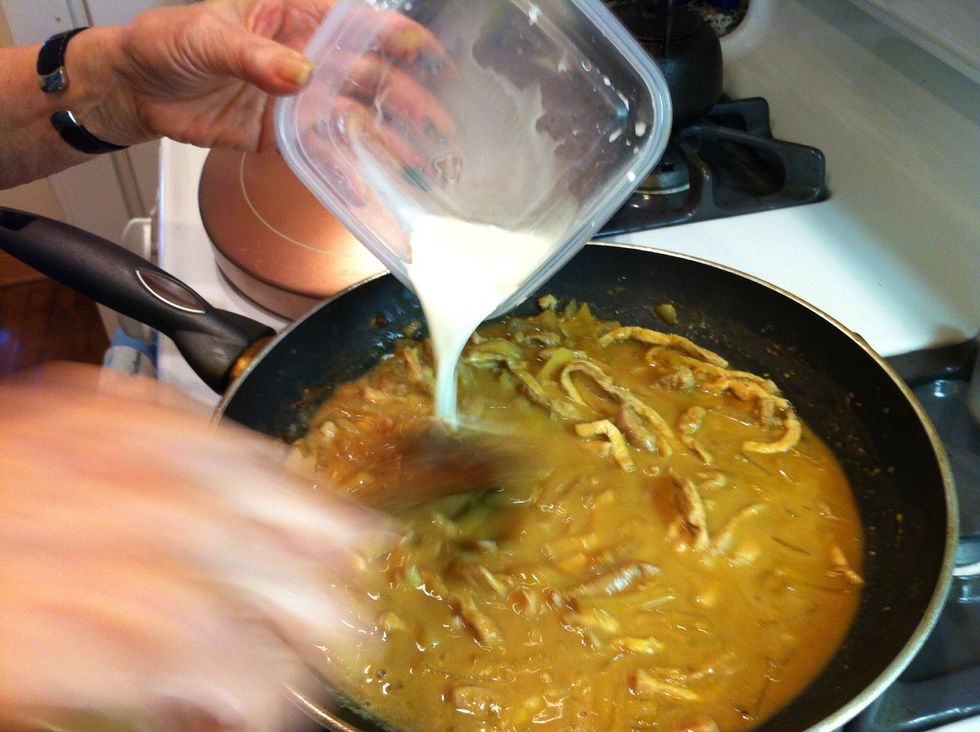 Add slowly to the pan until it is all integrated.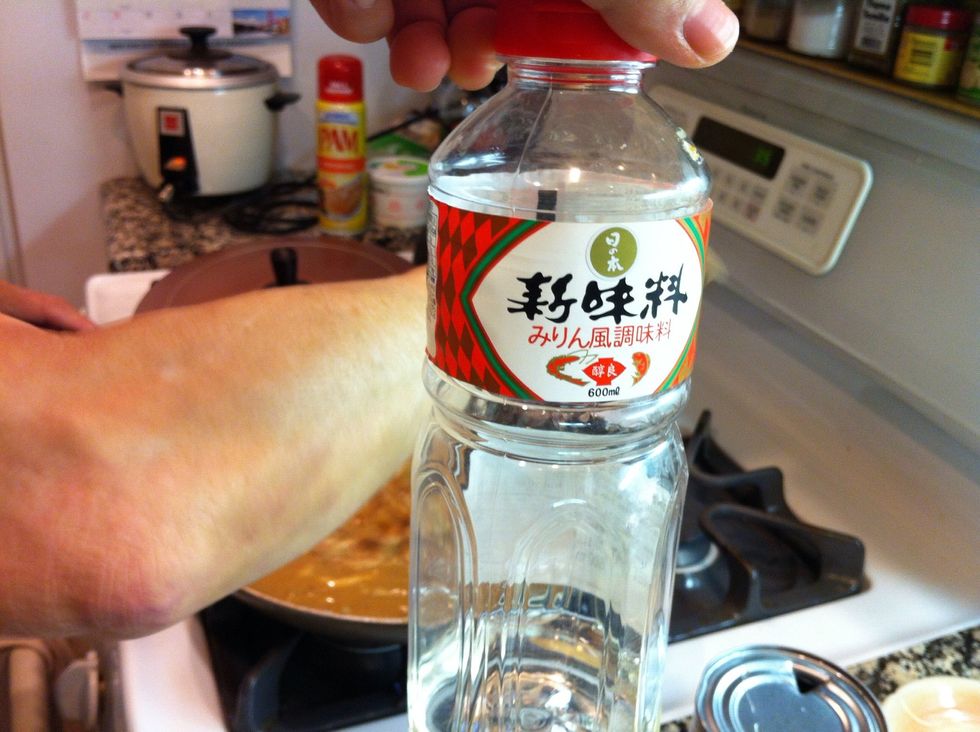 Add a dash of Mirin (Japanese sweet sake).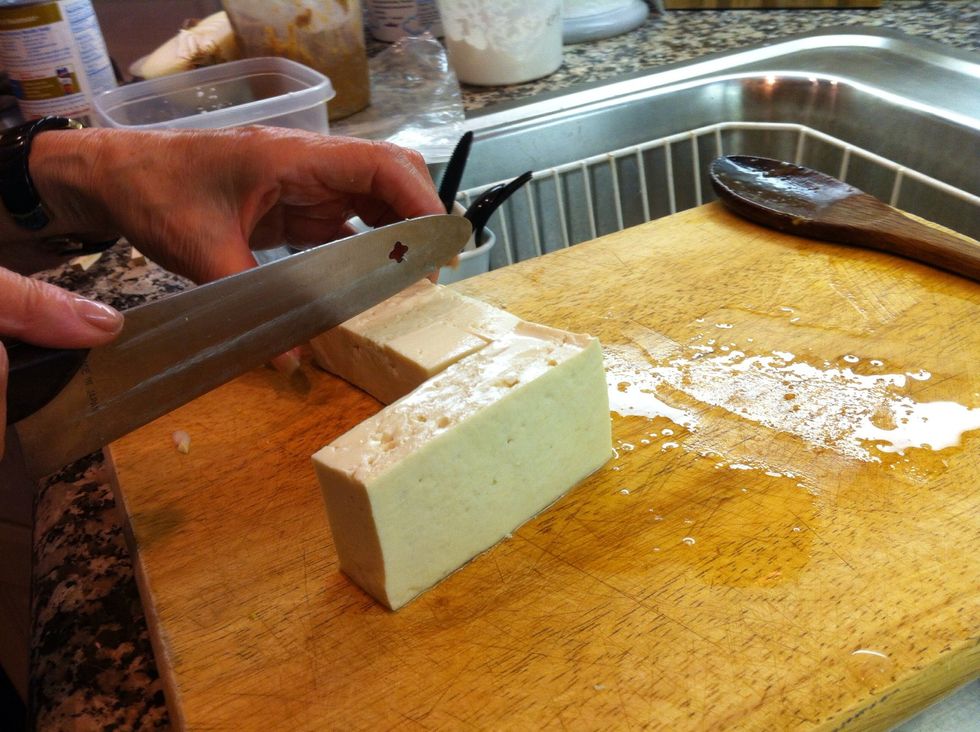 Cut the tofu into 1 inch cubes.
Add to pan.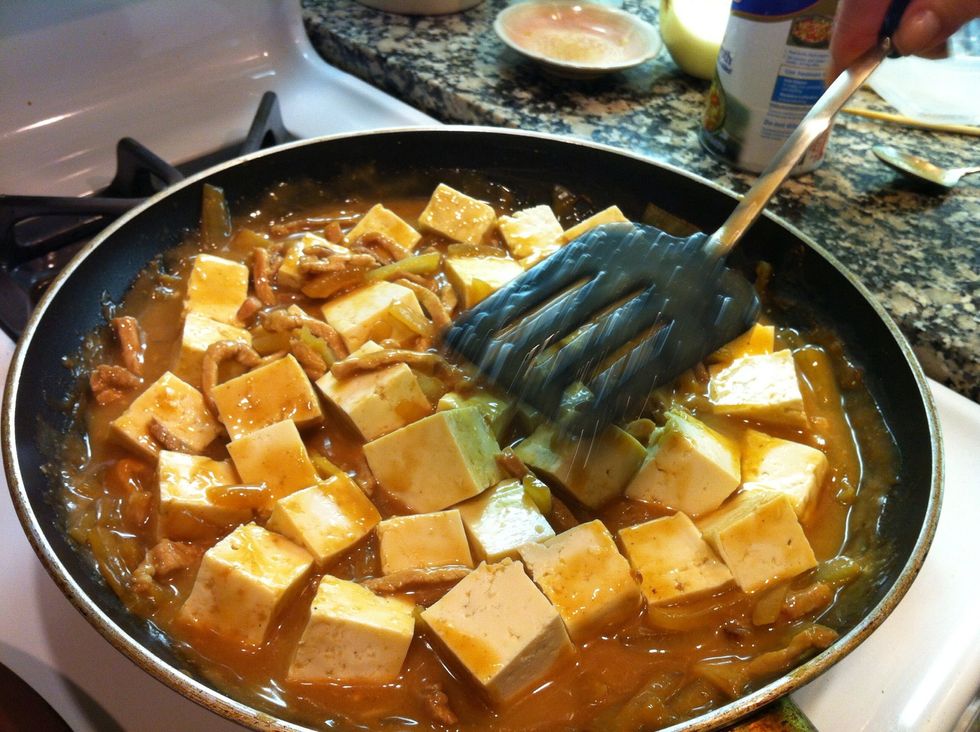 Stir gently with a spatula (not chopsticks!).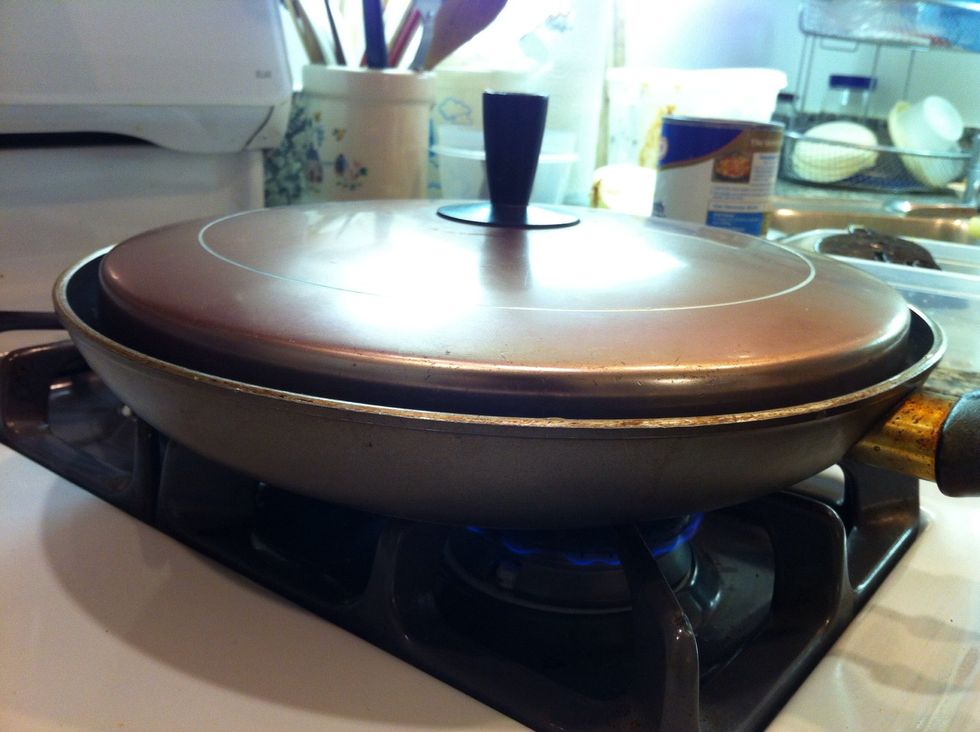 Cover and turn the heat down low for at least 10 minutes if not more.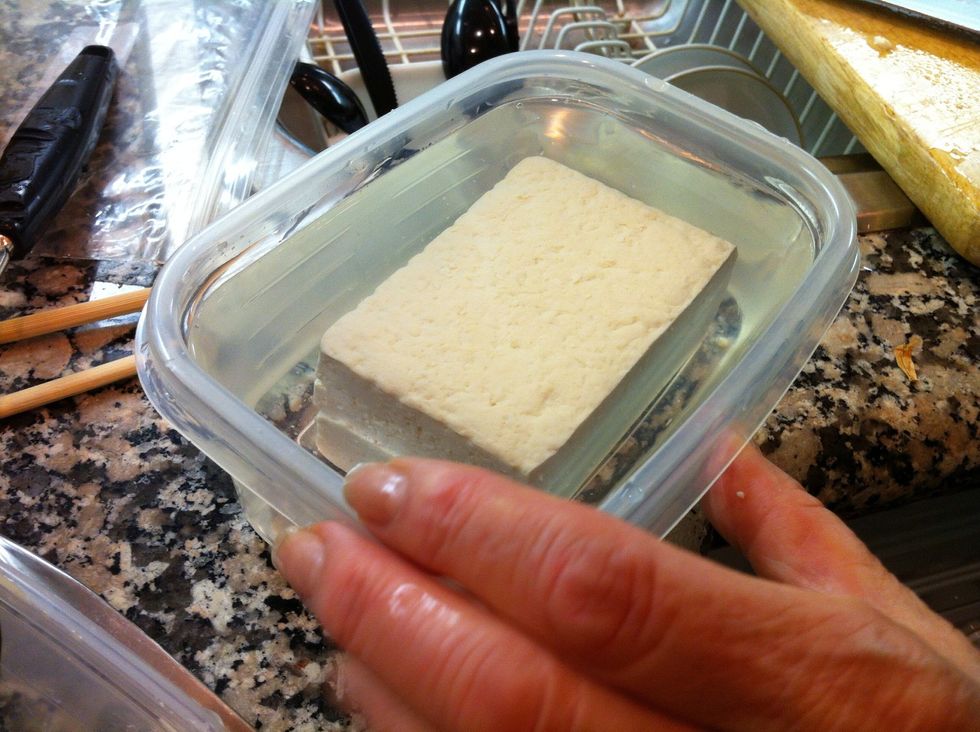 Store any left over tofu in a Tupperware making sure the water covers the entire thing (change water daily and it will last a long time).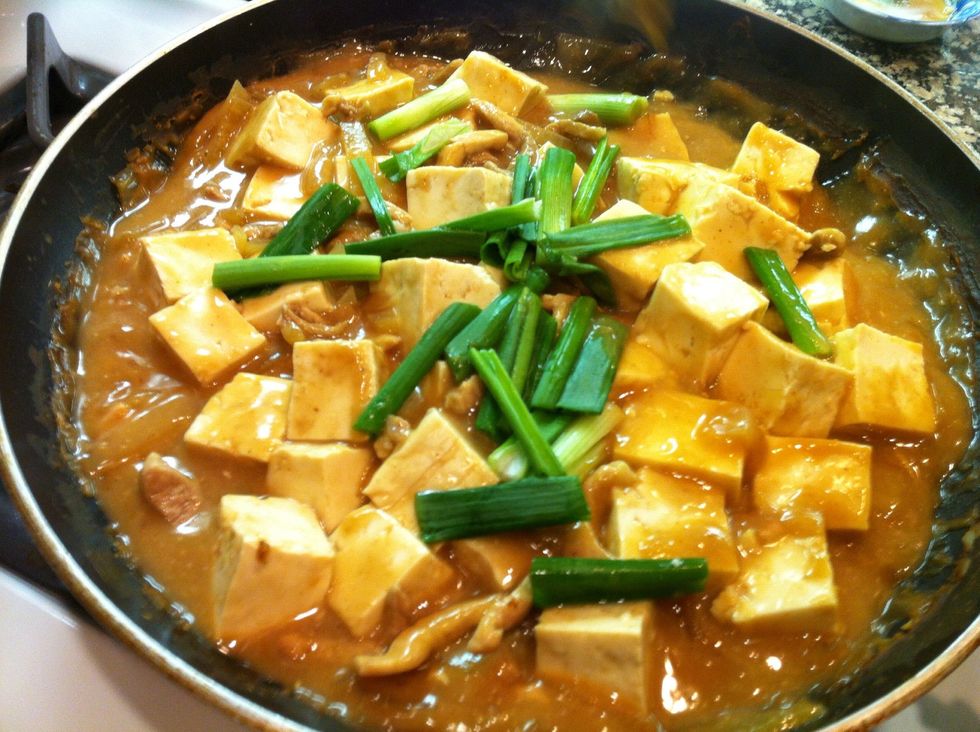 Add some long green onion for a little color.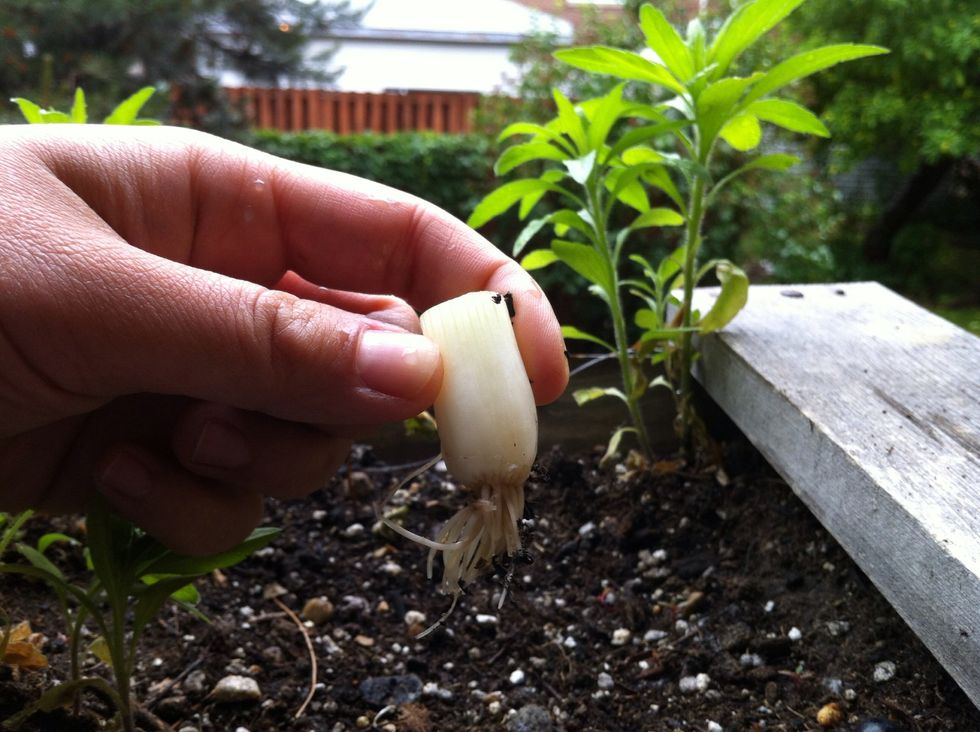 If you want to try something cool, take the end of the green onion plant it in some dirt, water it and it will grow new green onions for your next meal!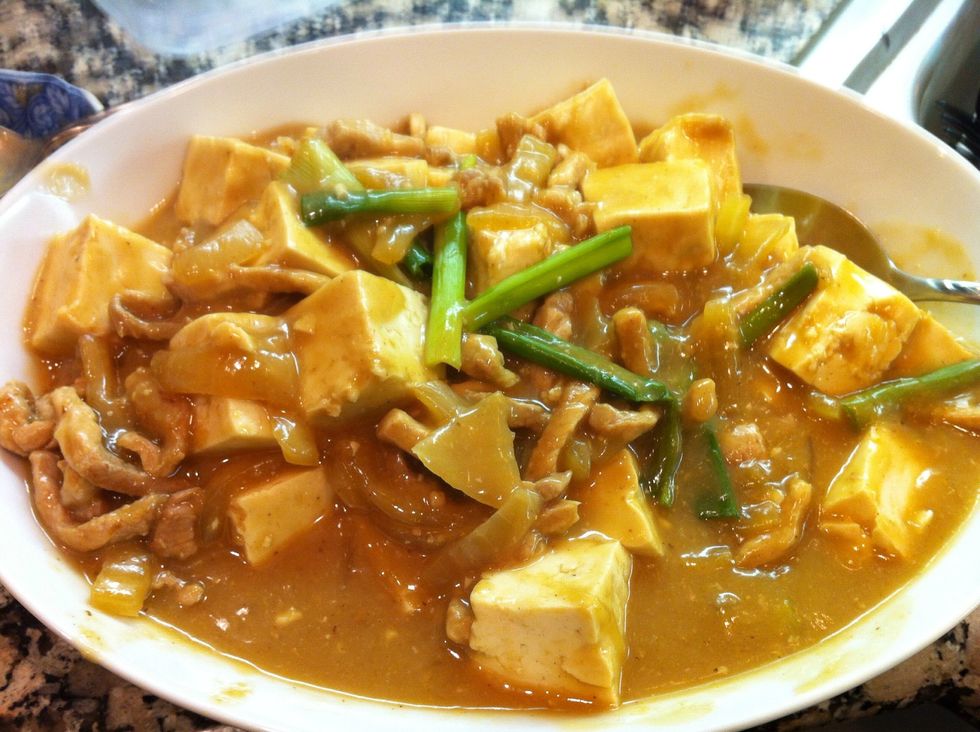 Serve hot and enjoy!
1/4lb Pork loin sliced
1/2 Large Onion chopped
4.0Tbsp Miso paste
Garlic powder
14.0oz Chicken broth (1 can)
2.0Tbsp Corn starch
1.0Tbsp Sweet sake (Mirin)
19.0oz Medium firm Tofu (1 package)
Green onions
San Francisco, California