How to make auntie jen's banana chocolate chip crumb cake
This banana cake comes from my sister Jen. A huge family favorite, this cake is brought to every family event. Super easy & super moist. This could be a family favorite at your house too. Enjoy!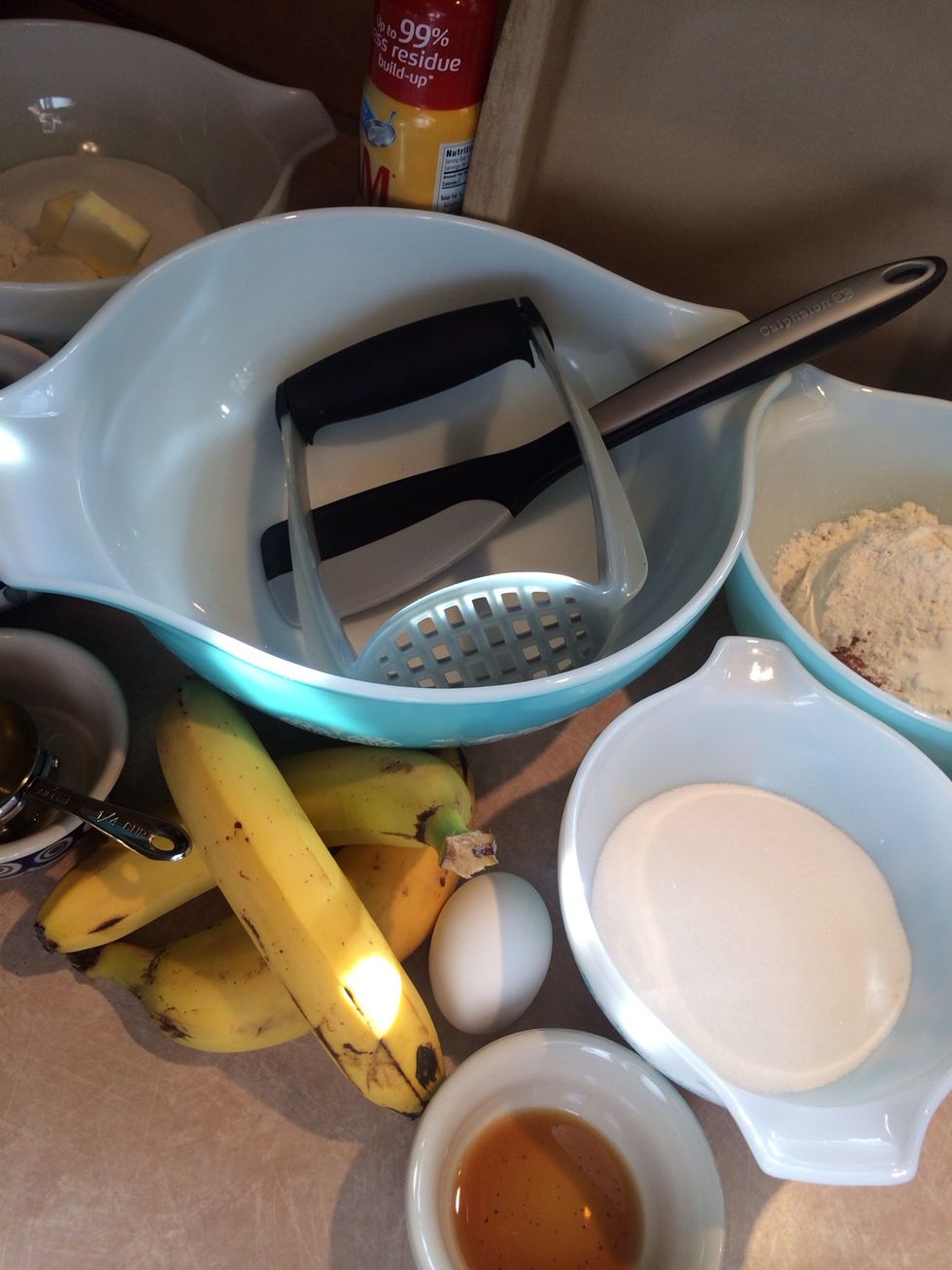 So quick and easy, you can have this cake in the oven in less than 15 minutes.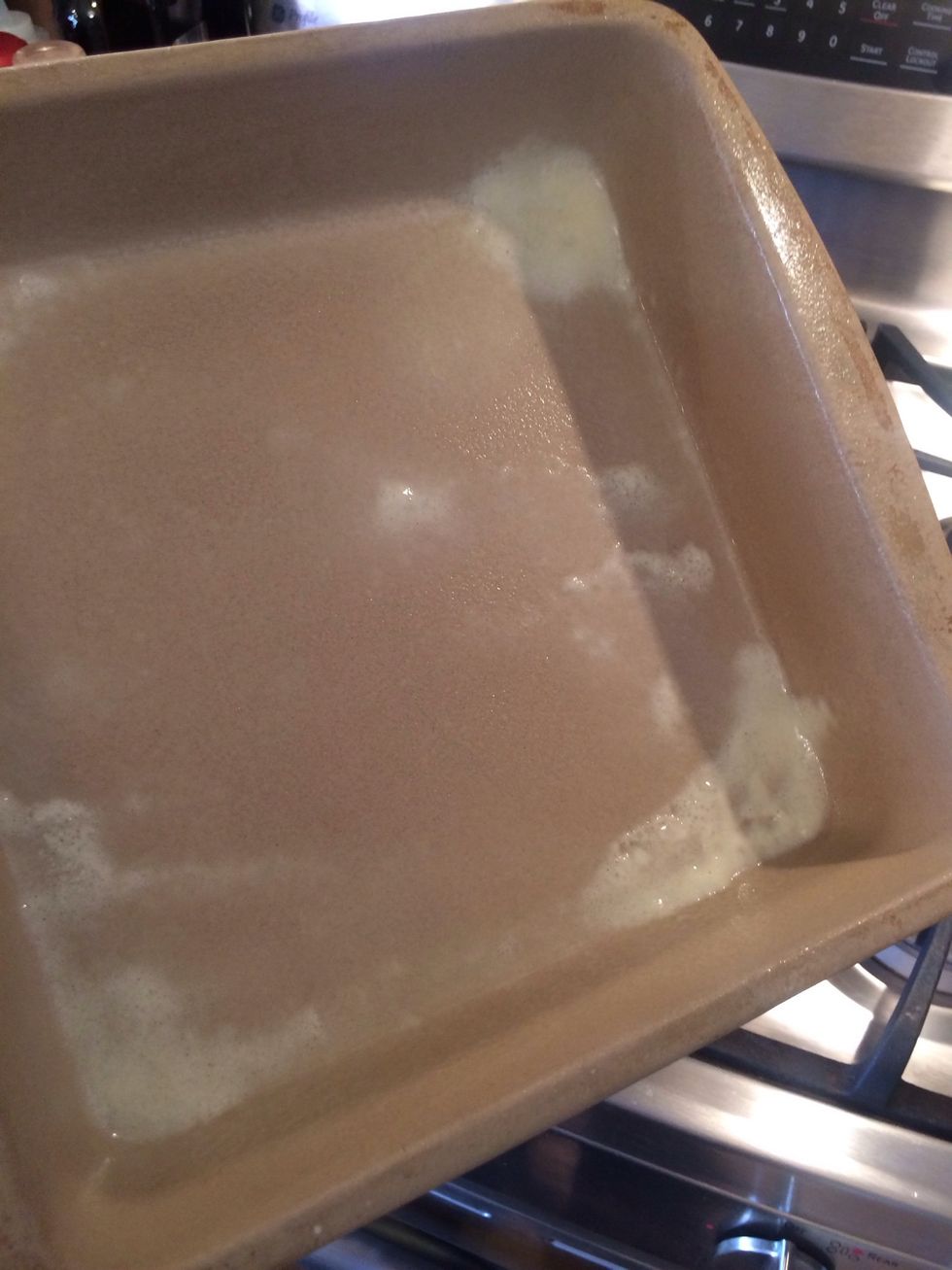 Spray your pan baking release spray. Set aside.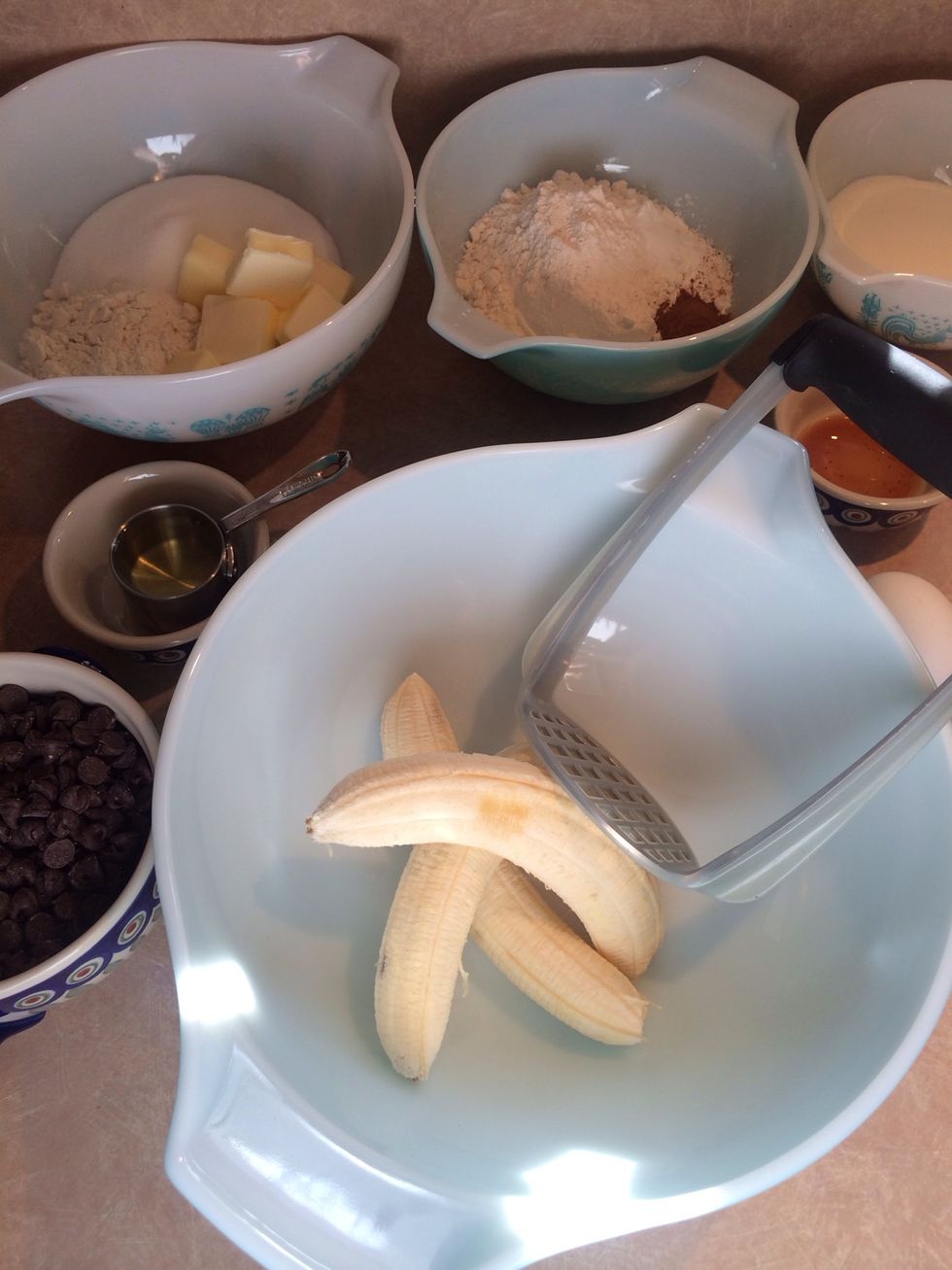 Peeled bananas in the mixing bowl. I like to use this rubber coated potato masher, it really does the job well!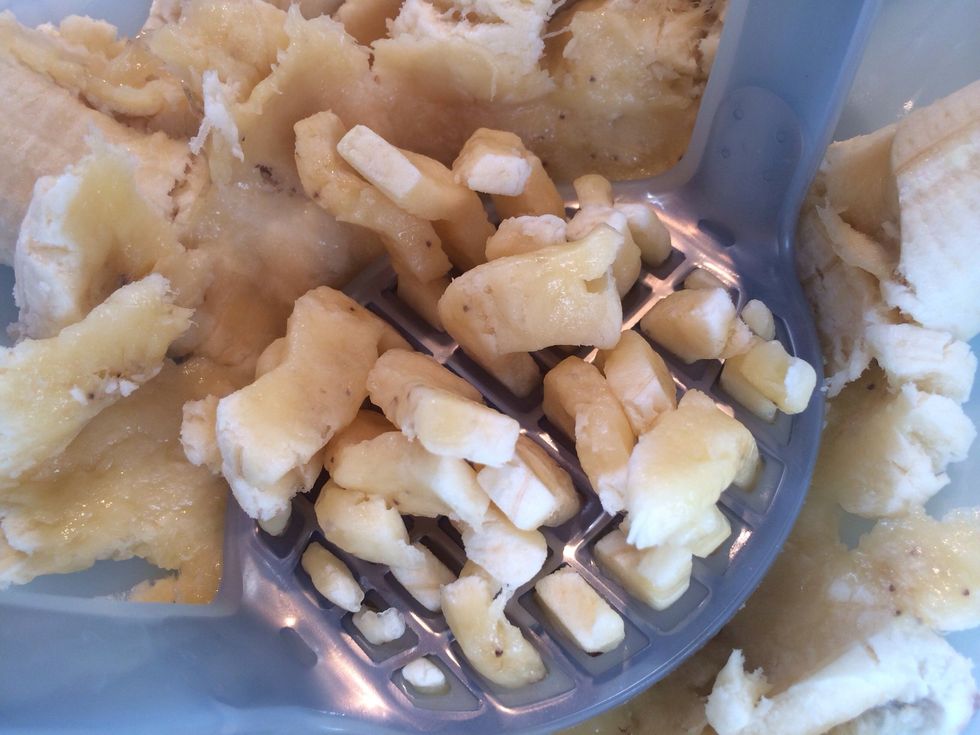 Smash ...
Mashed! With every little lumps.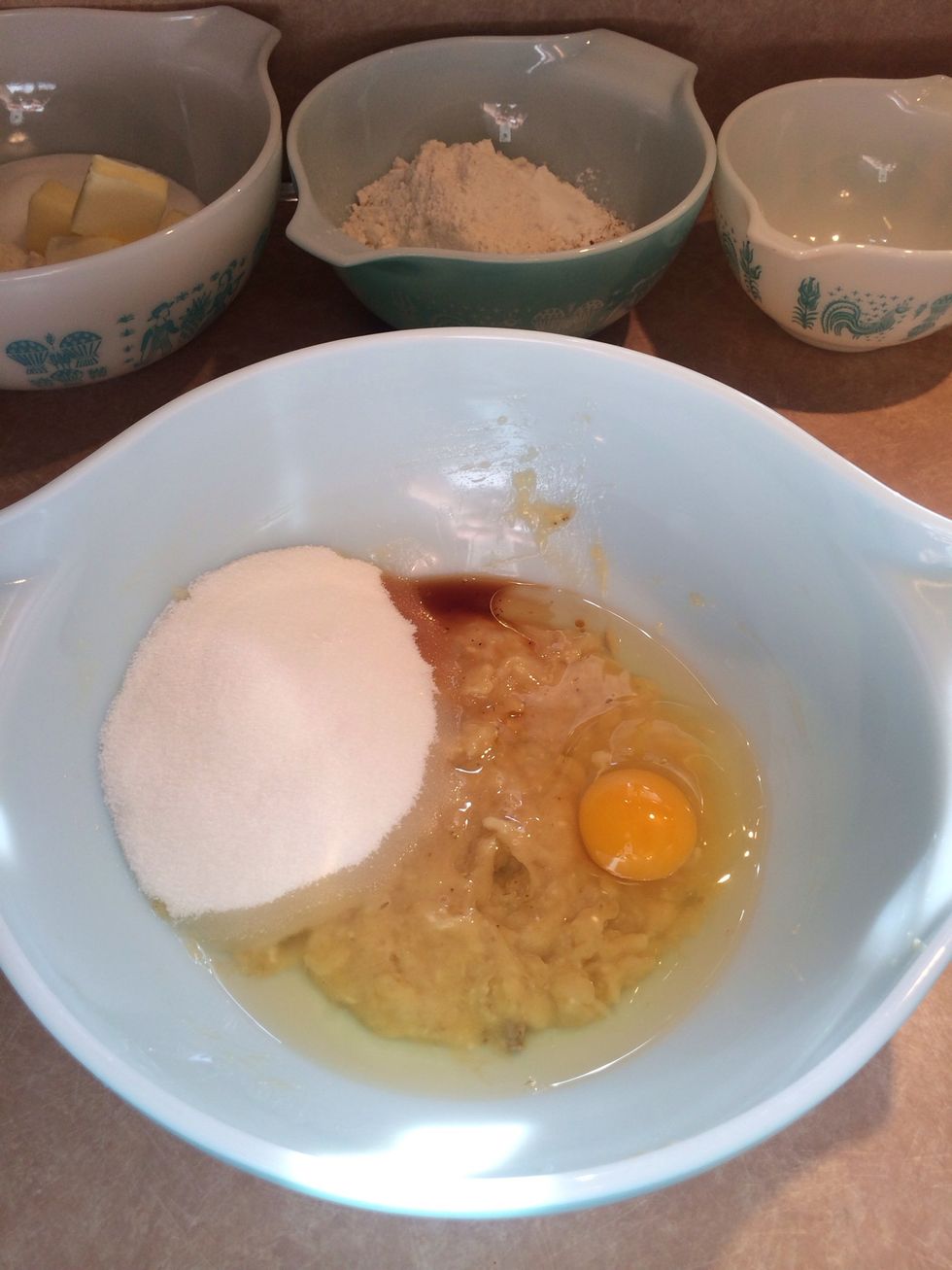 Add sugar, egg and vanilla.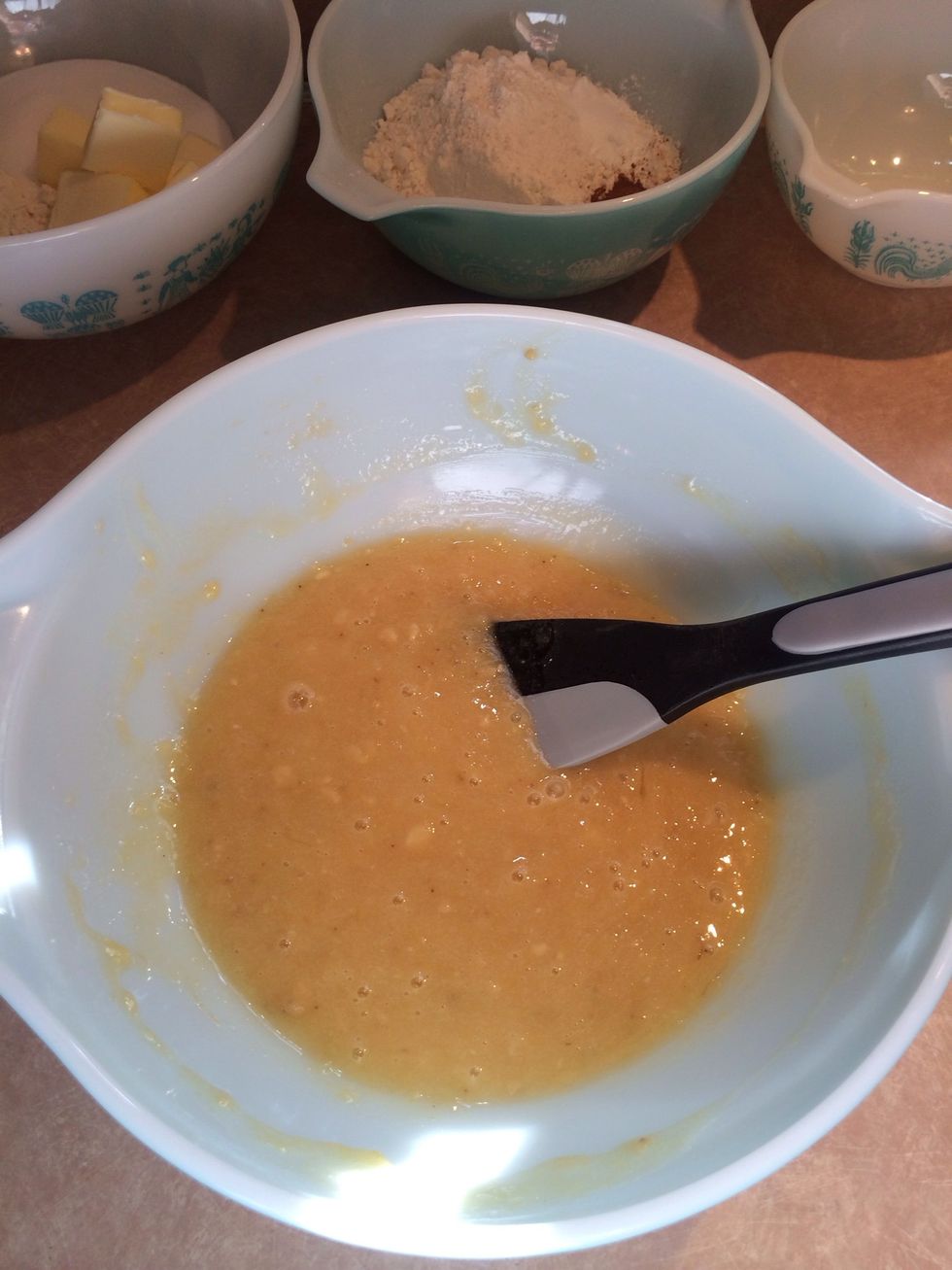 Stir until well blended and that you don't see any more oil.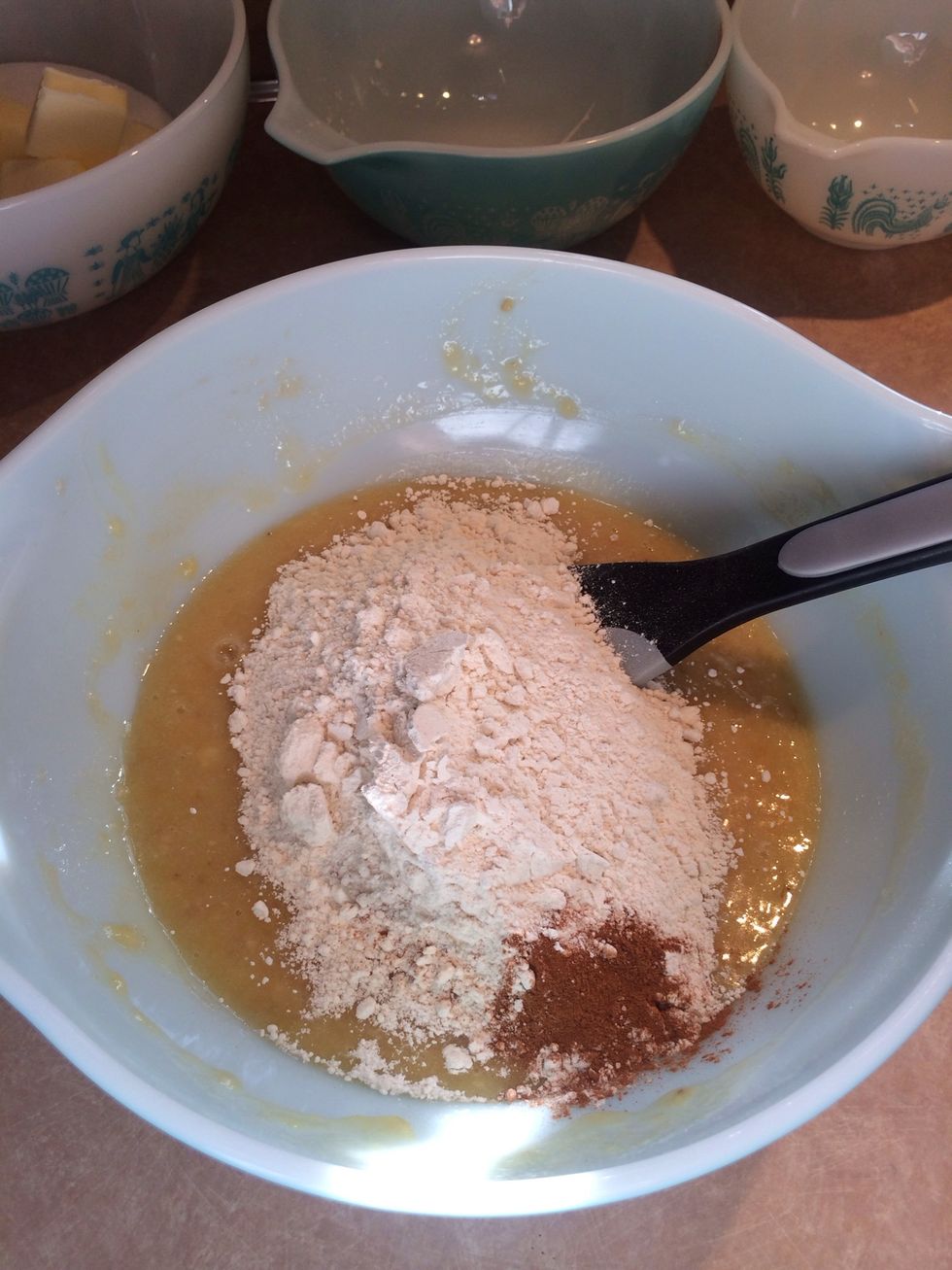 Add flour, baking powder, baking soda and cinnamon.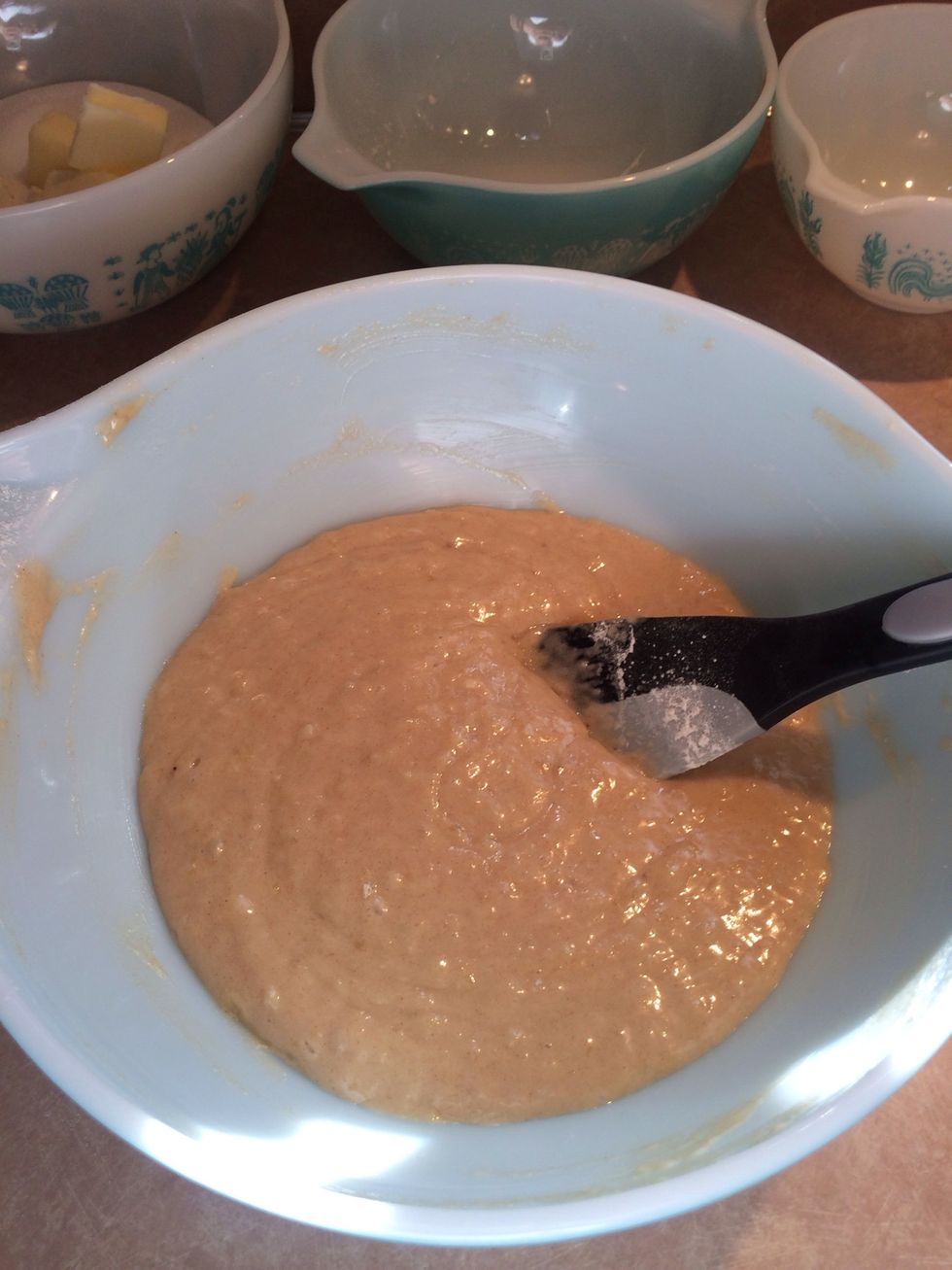 Mix until no flour is visible.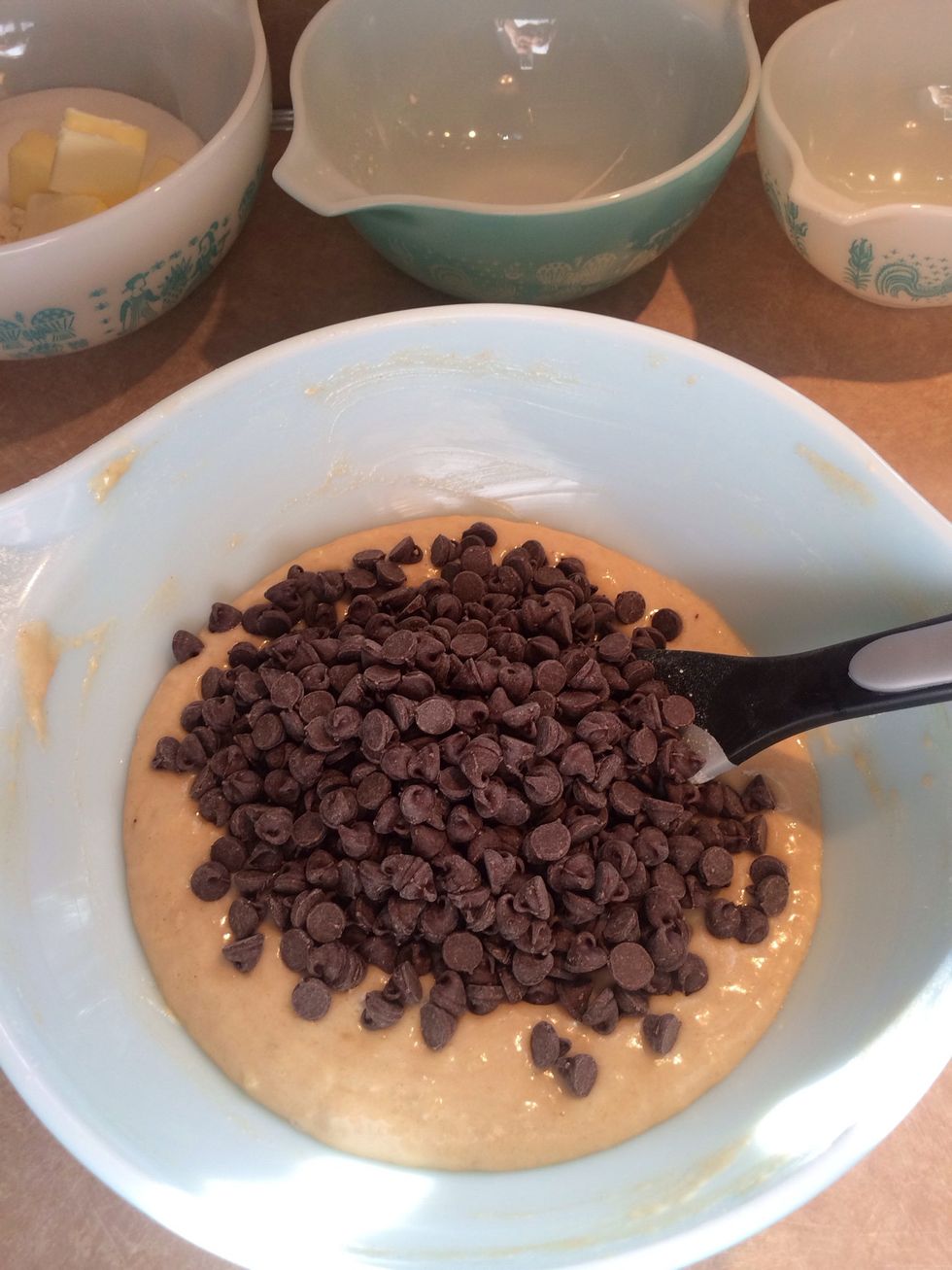 Add chocolate chips. Yummy part 😊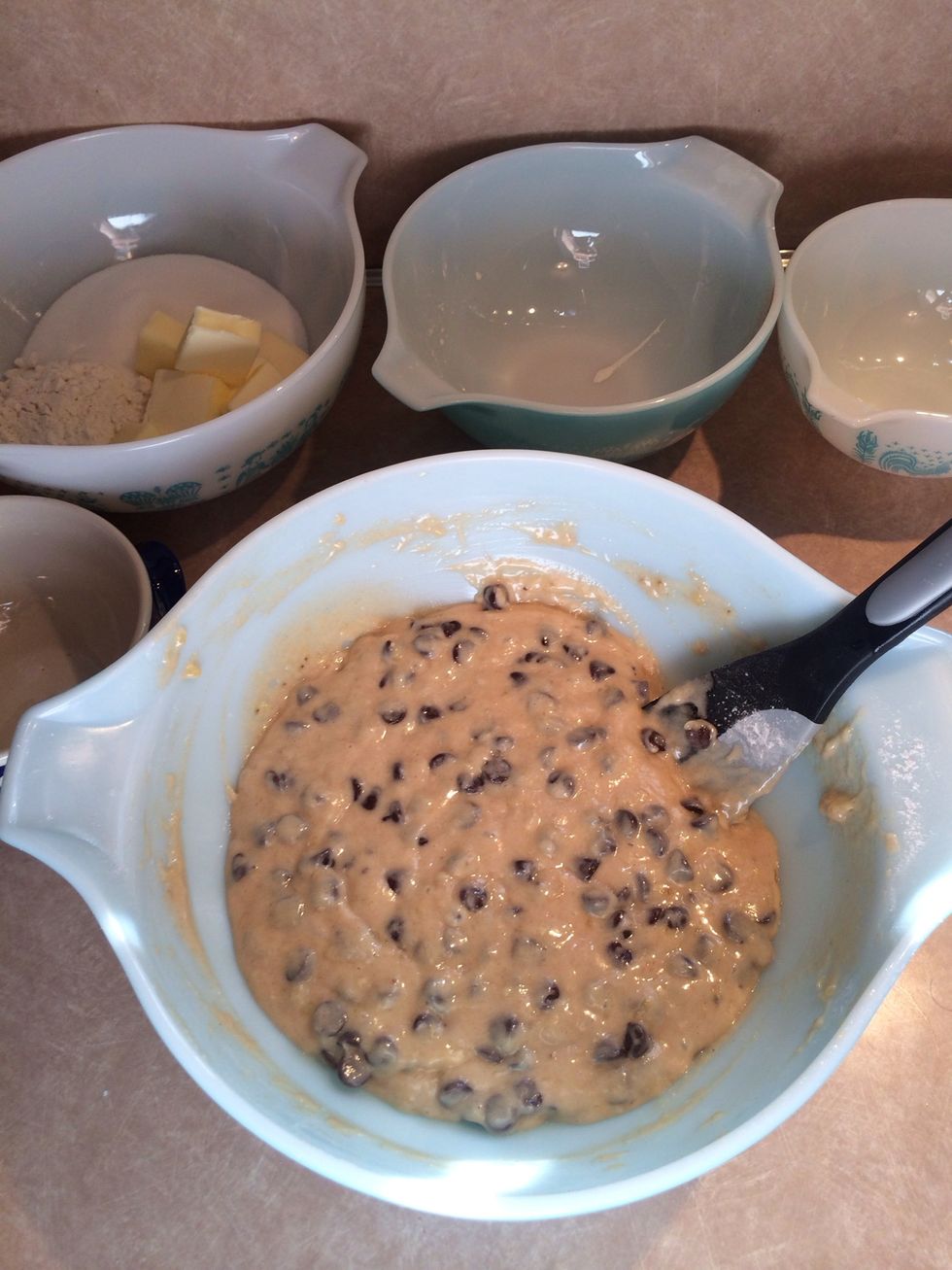 Stir in the chips!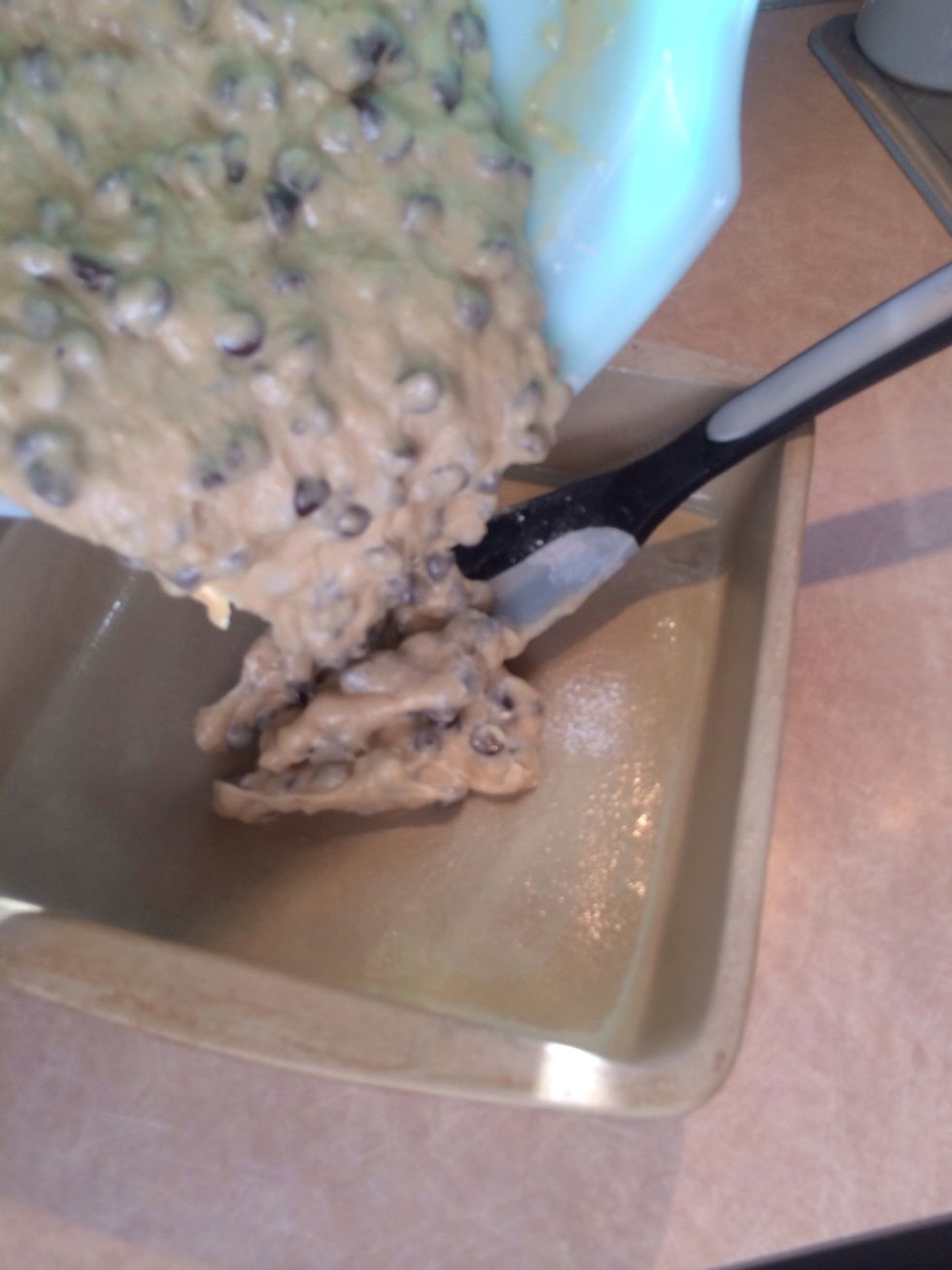 Pour into prepared baking pan.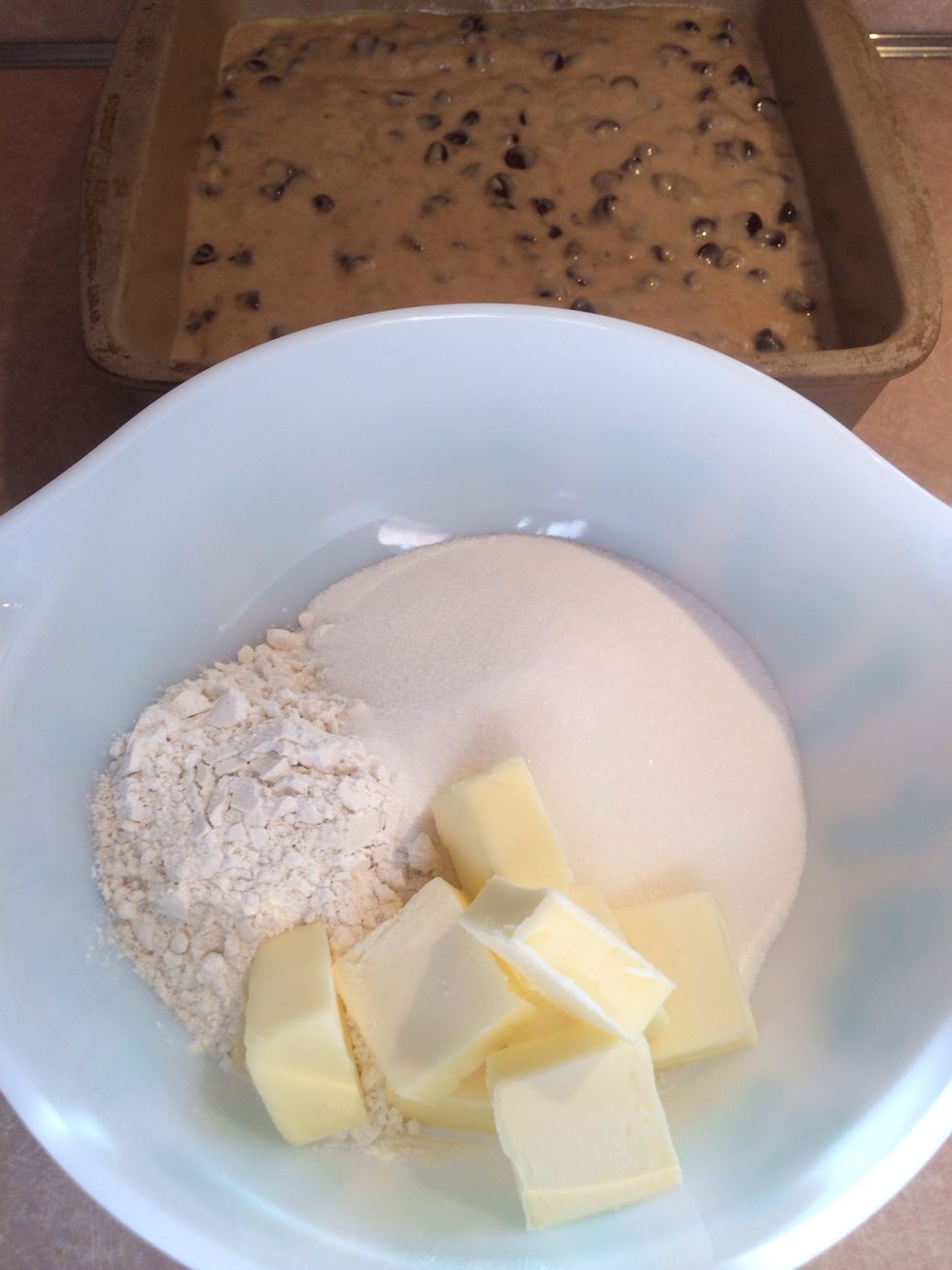 Crumbs topping ... flour, sugar, butter & vanilla.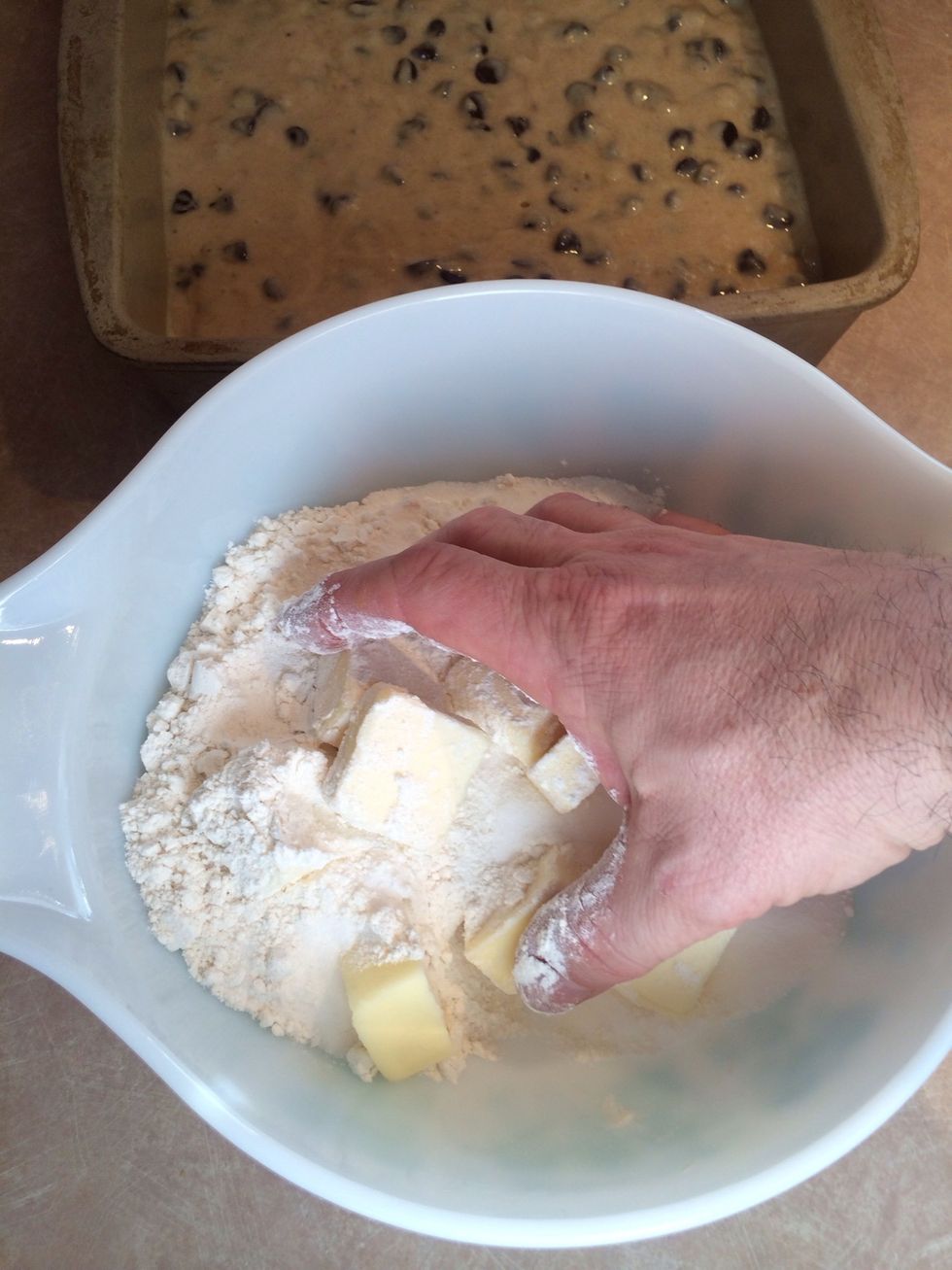 Combine with your hands or use a pastry blender.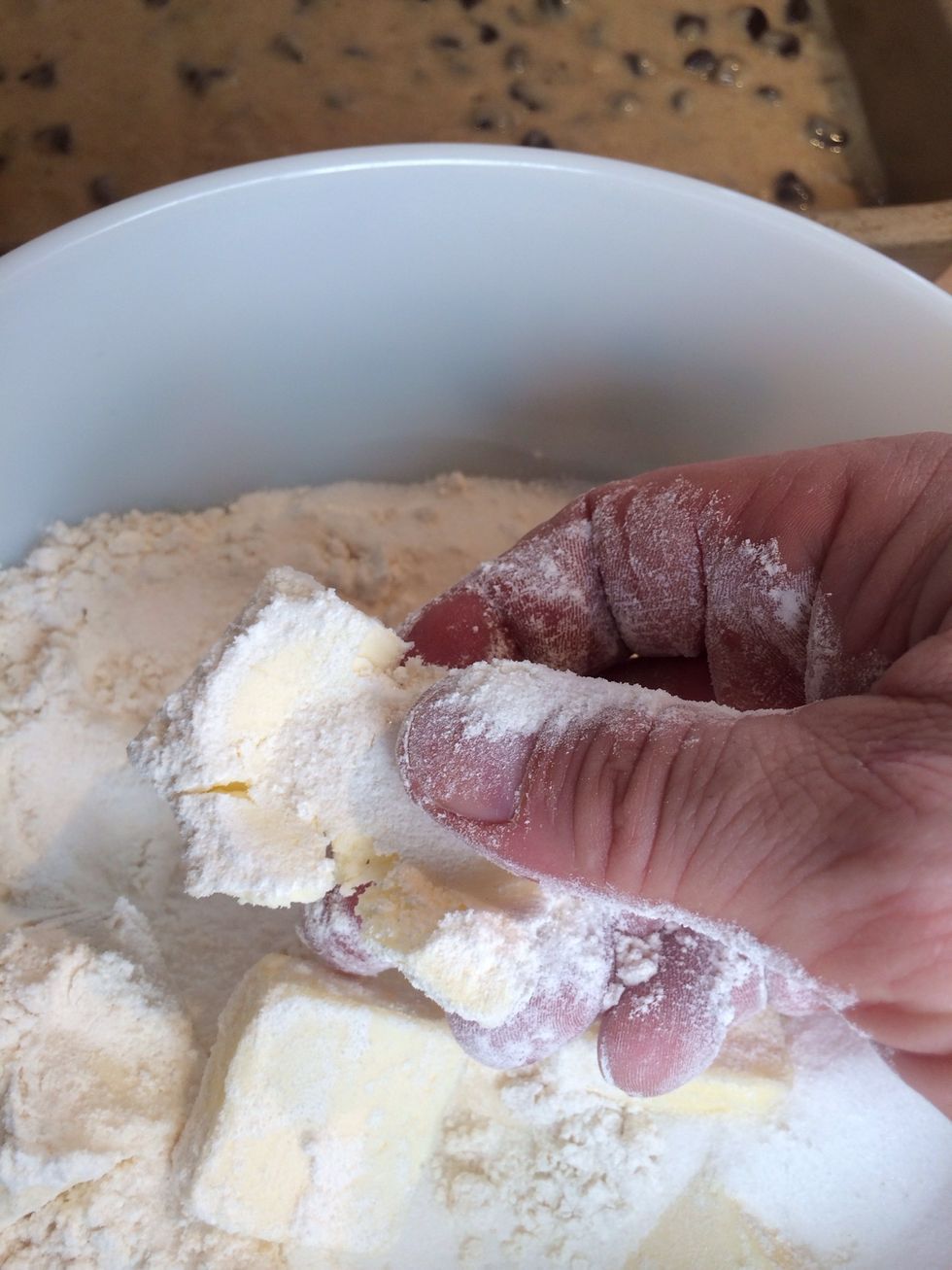 Break apart butter.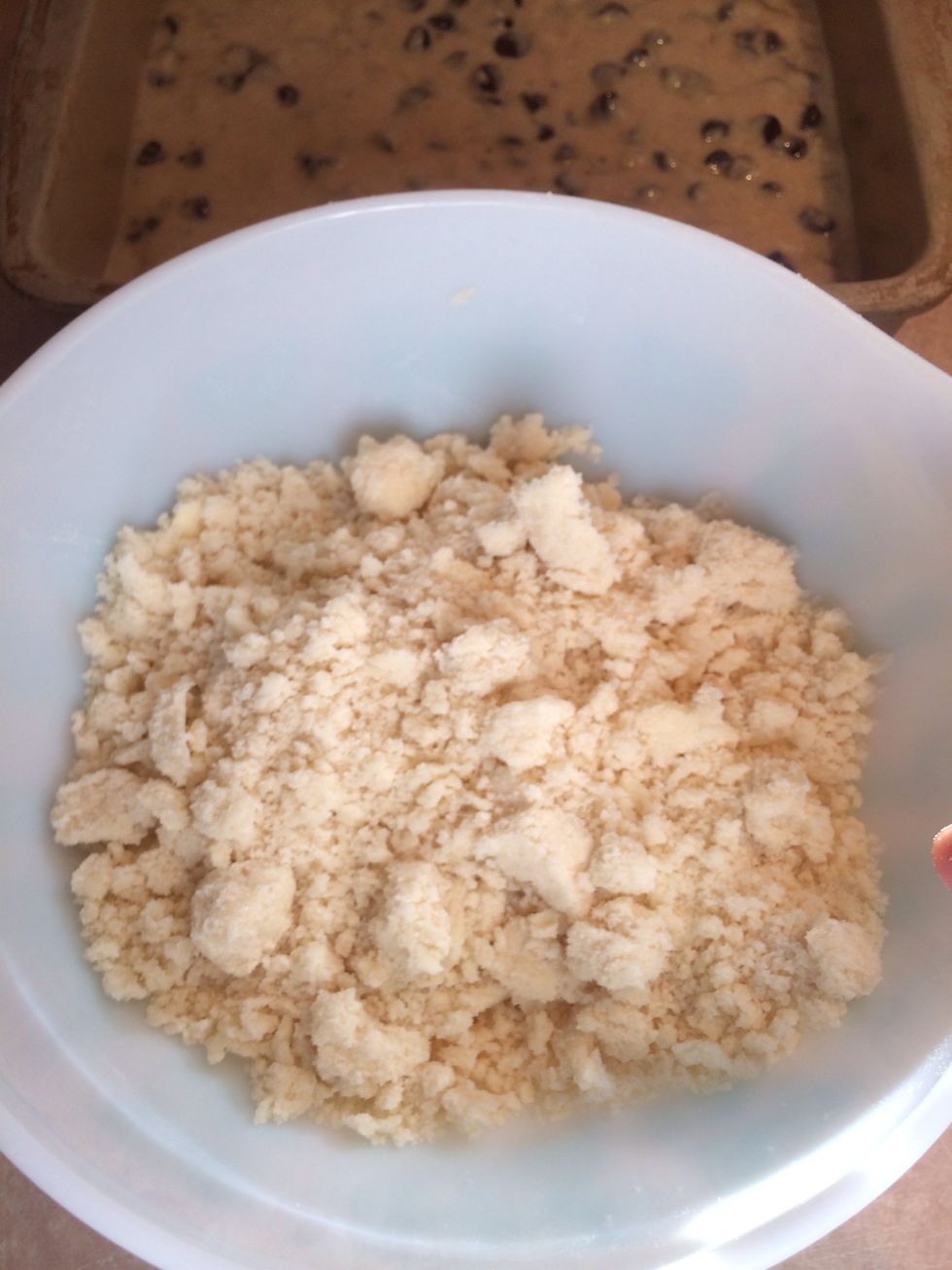 Crumbly crumbs!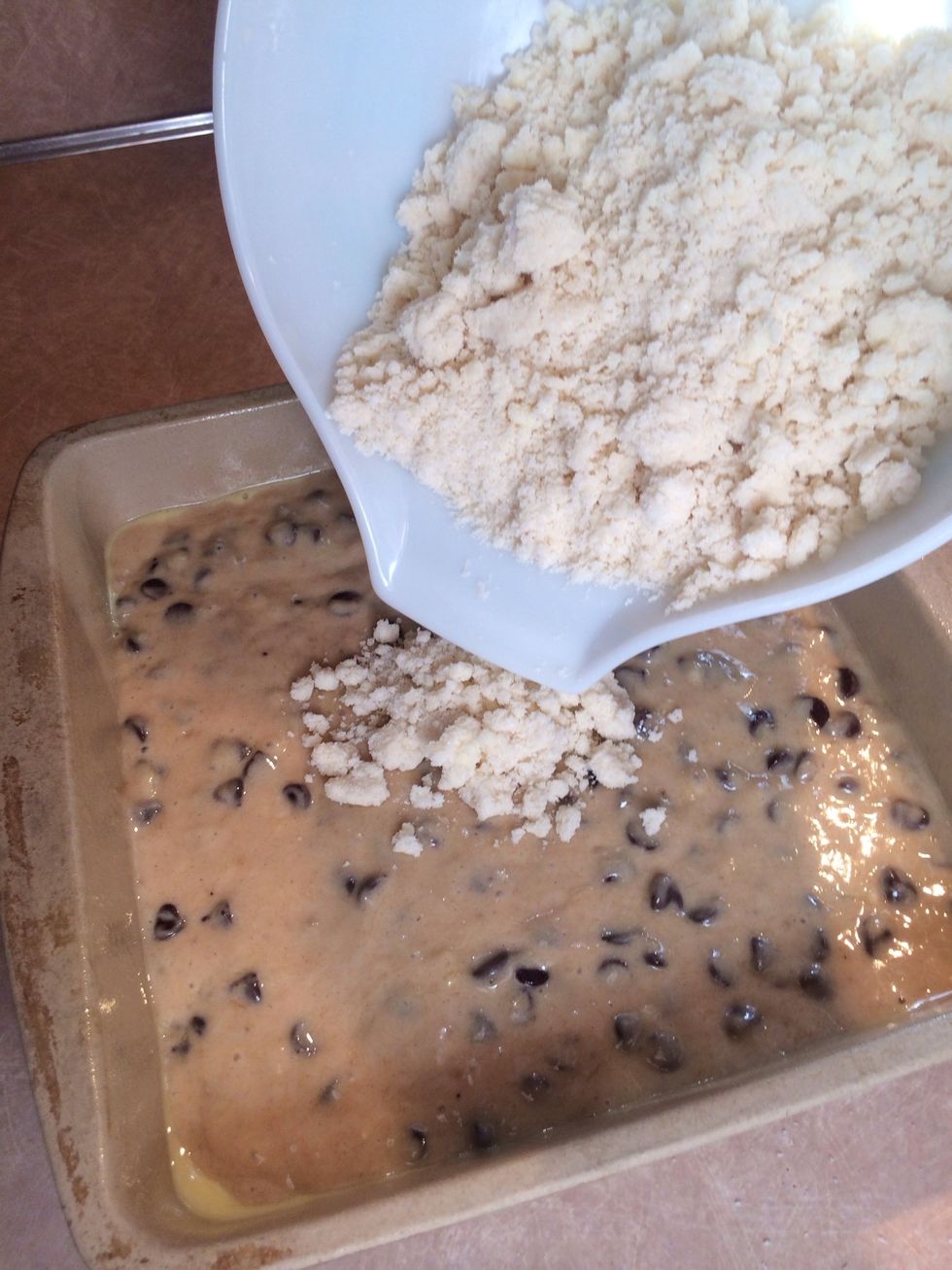 Add to the top of cake.
Ready to go into oven.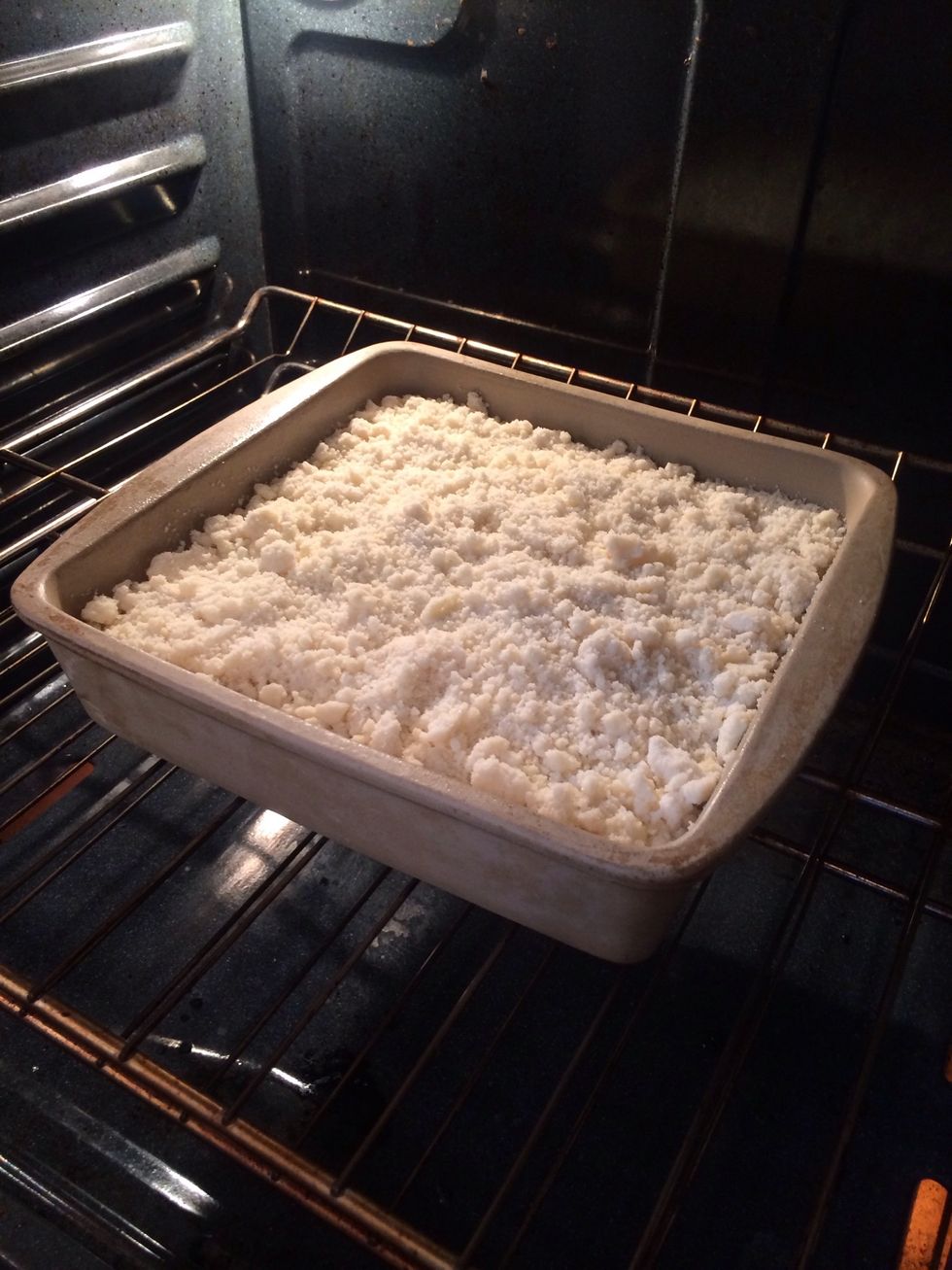 Bake at 350f for 45-55 minutes. Test for doneness by using a toothpick. The cake has a lot of chocolate in it, so be careful testing.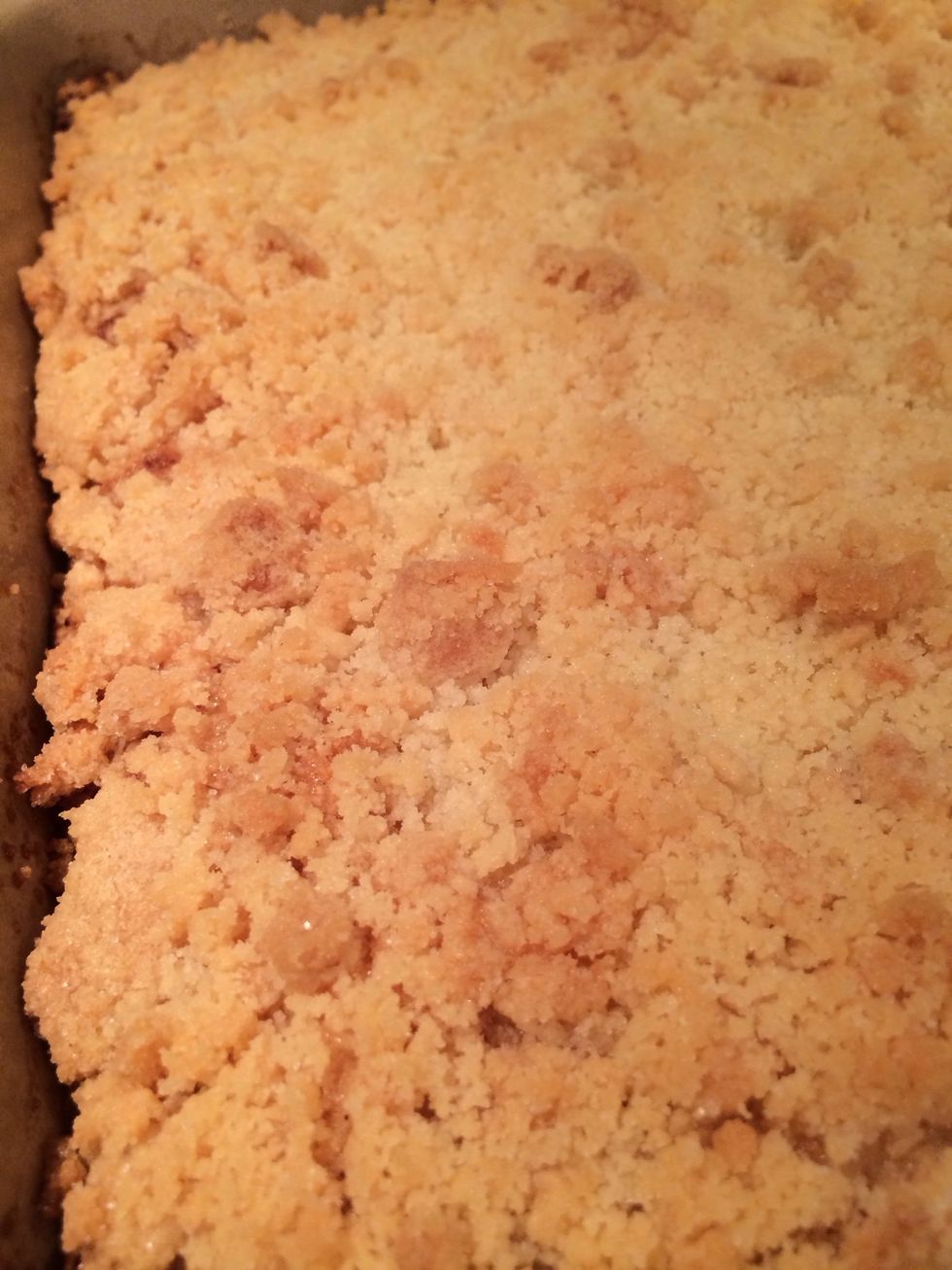 Yummy golden brown crunchy buttery crumbs!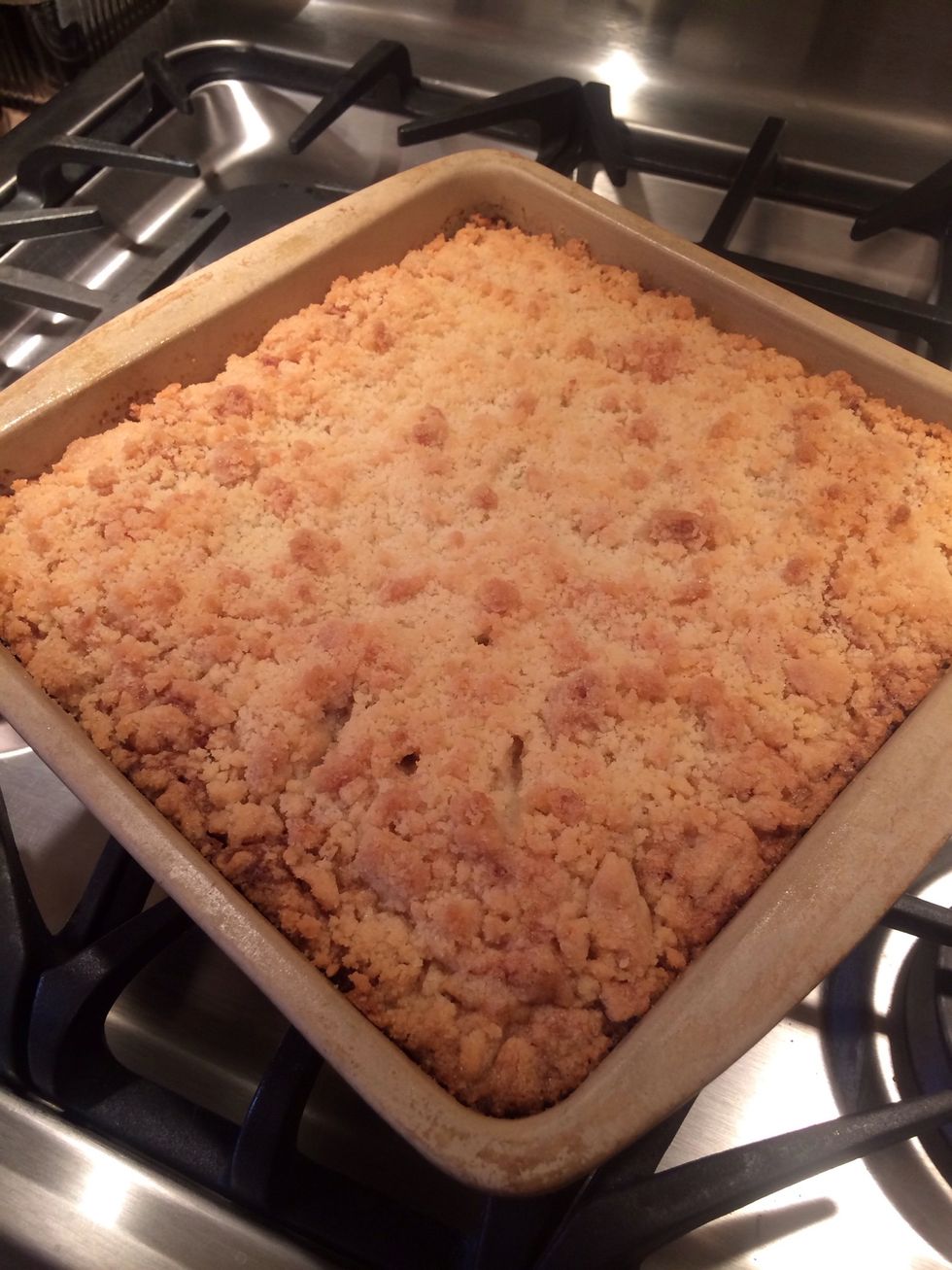 Cool slightly before you dig in!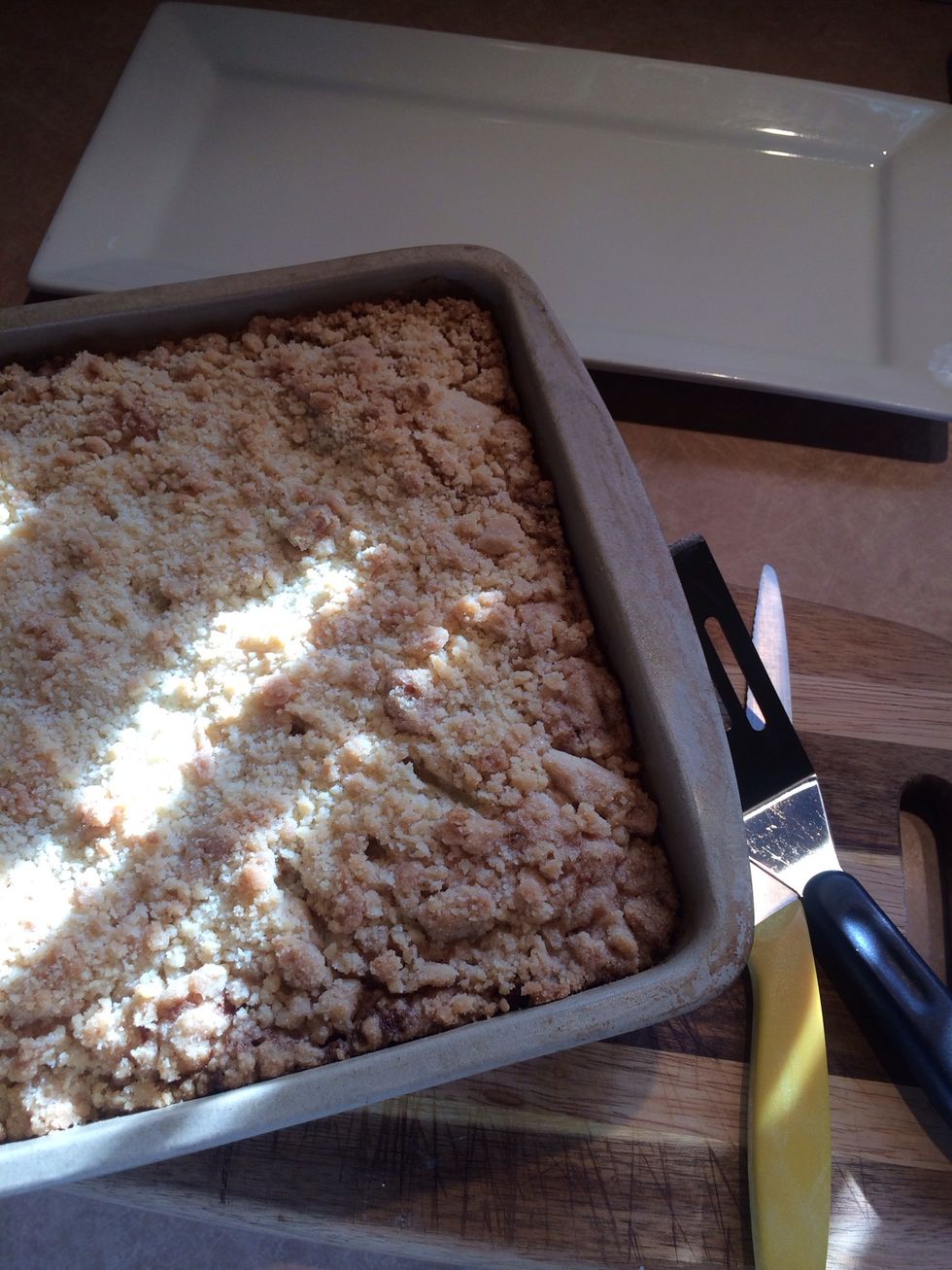 Ready for plate up.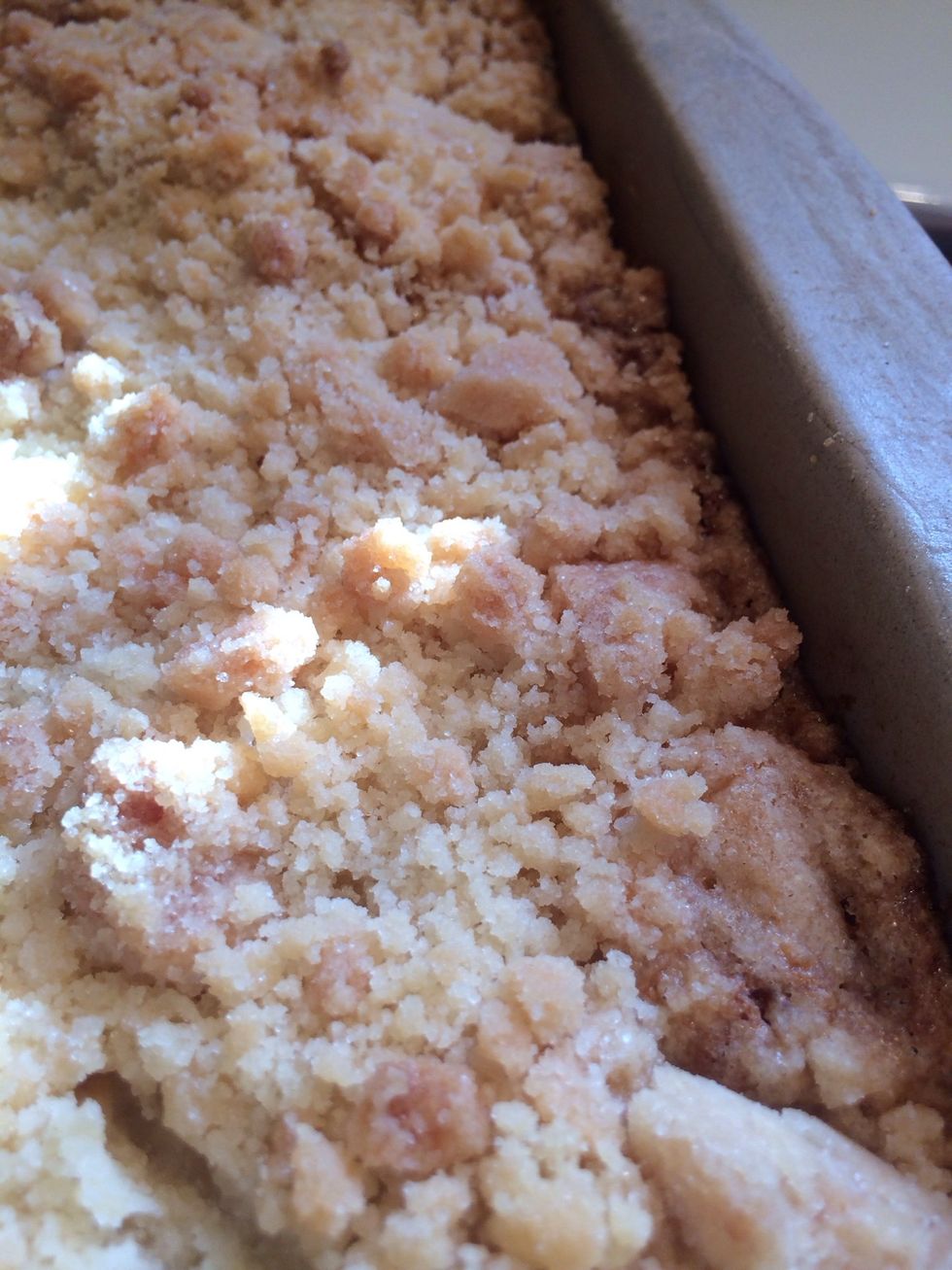 I love those crumbs, my favorite part!
I can't show you that this cake is moist, and the buttery rich crumbs are so crisp! Mmm!
Take one, they're good and moist! Enjoy! 😊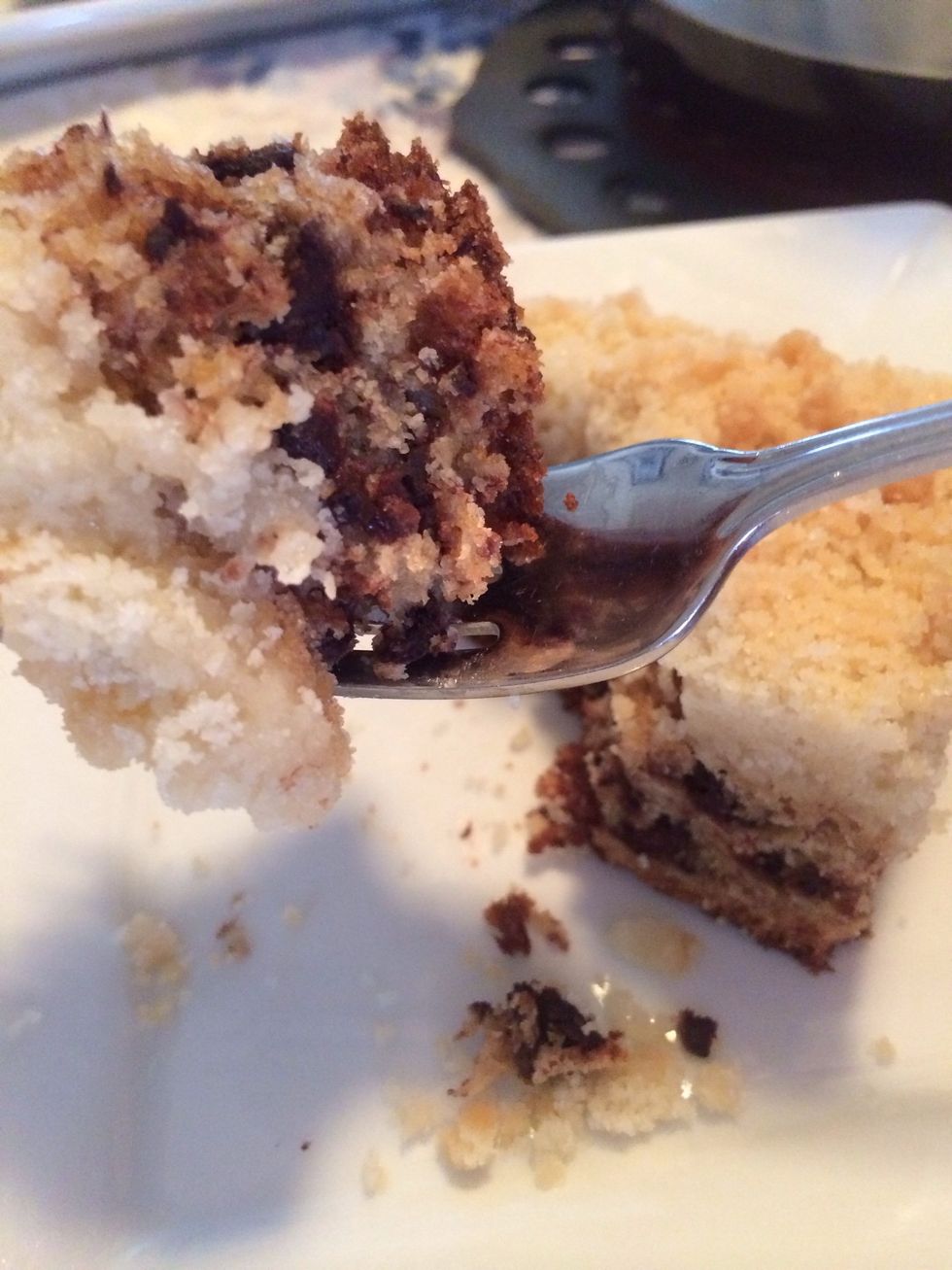 Last chance ...
❤️Thank you, to my little sister for this awesome family recipe and family favorite. To the one person my son has always referred to as ... Auntie Jen Jen ❤️
3.0 Very ripe bananas
or 1 cup of mashed bananas
3/4c Sugar
1/4c Vegetable oil
1.0 Egg
1/2c All-purpose flour
1/2tsp Baking powder
1/4tsp Baking soda
1/2tsp Cinnamon
dash of salt
1.0 12 oz. bag Semi-sweet Chocolate chips
Crumbs topping ingredients
1.0c All-purpose flour
1.0c Sugar
1.0 Stick Butter
1/2tsp Pure vanilla extract
9x13 Baking dish, bowls
Spatula, pan spray
Joseph Feiertag
A career pastry chef. My favorite dessert is creme brûlée. I love making anything with chocolate, blueberries, maple syrup or anything flavored with bourbon!
Northeast, Pennsylvania USA