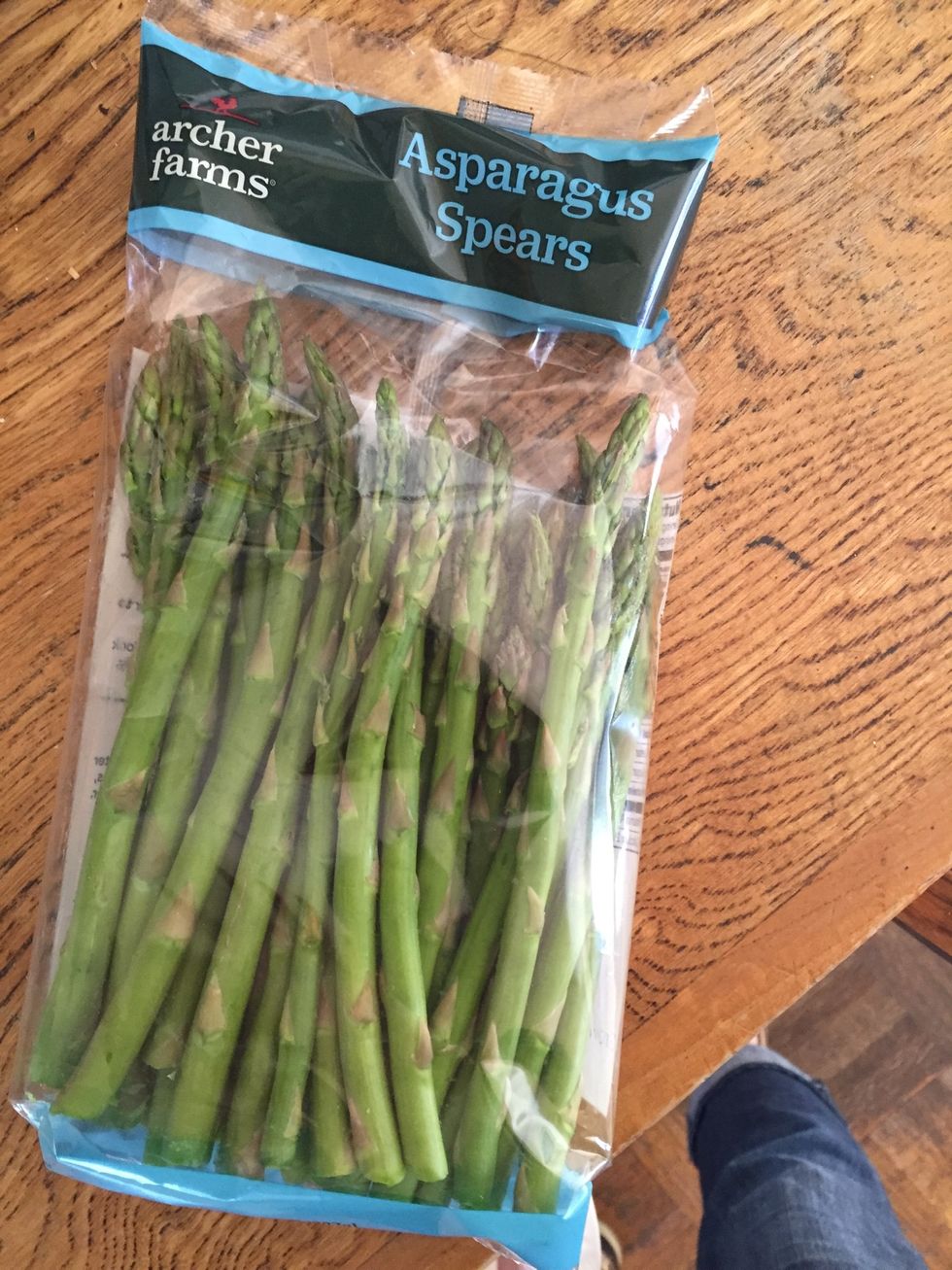 You will use about half of the bag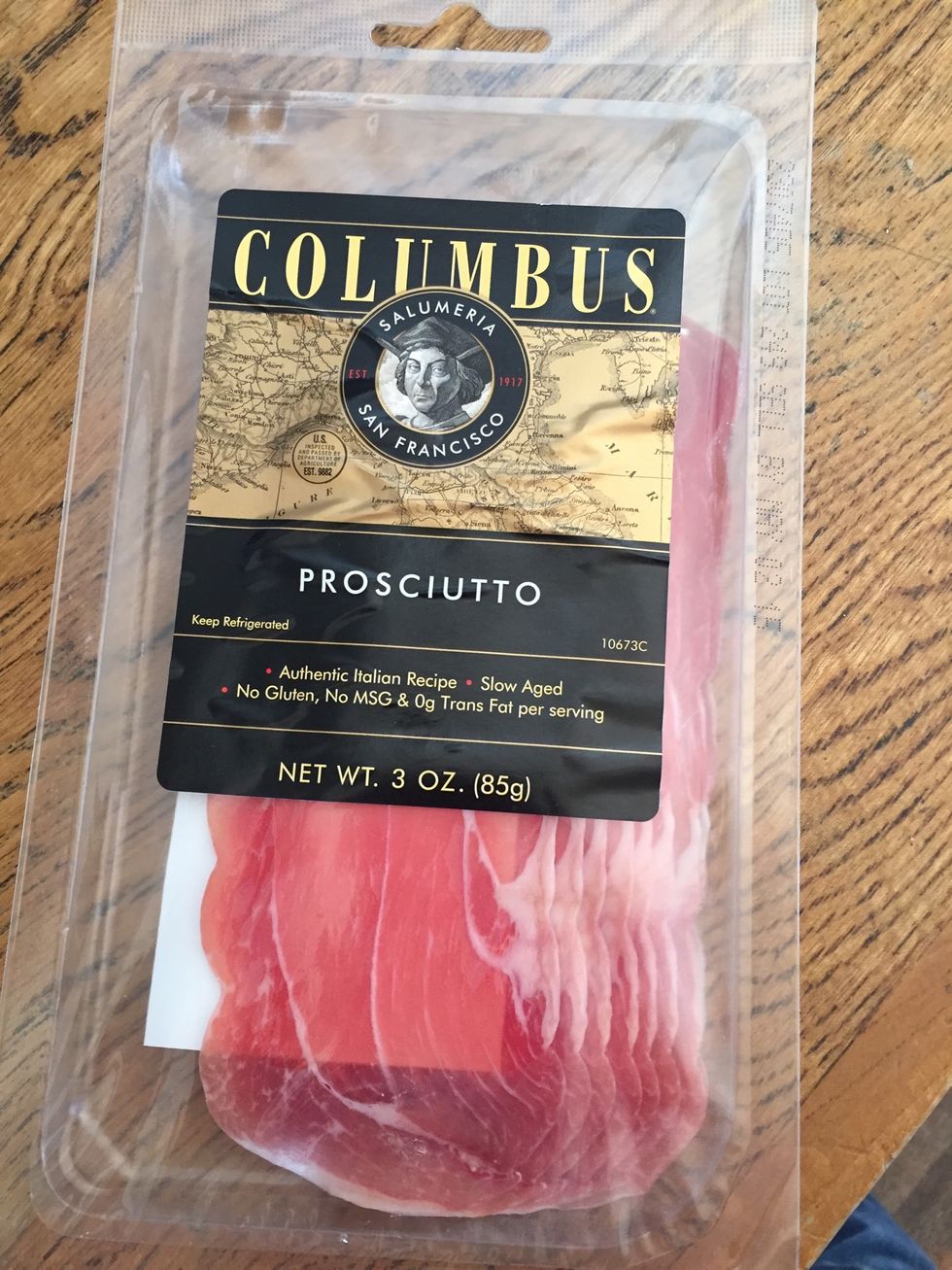 Cut each strip of prosciutto in half (vertically)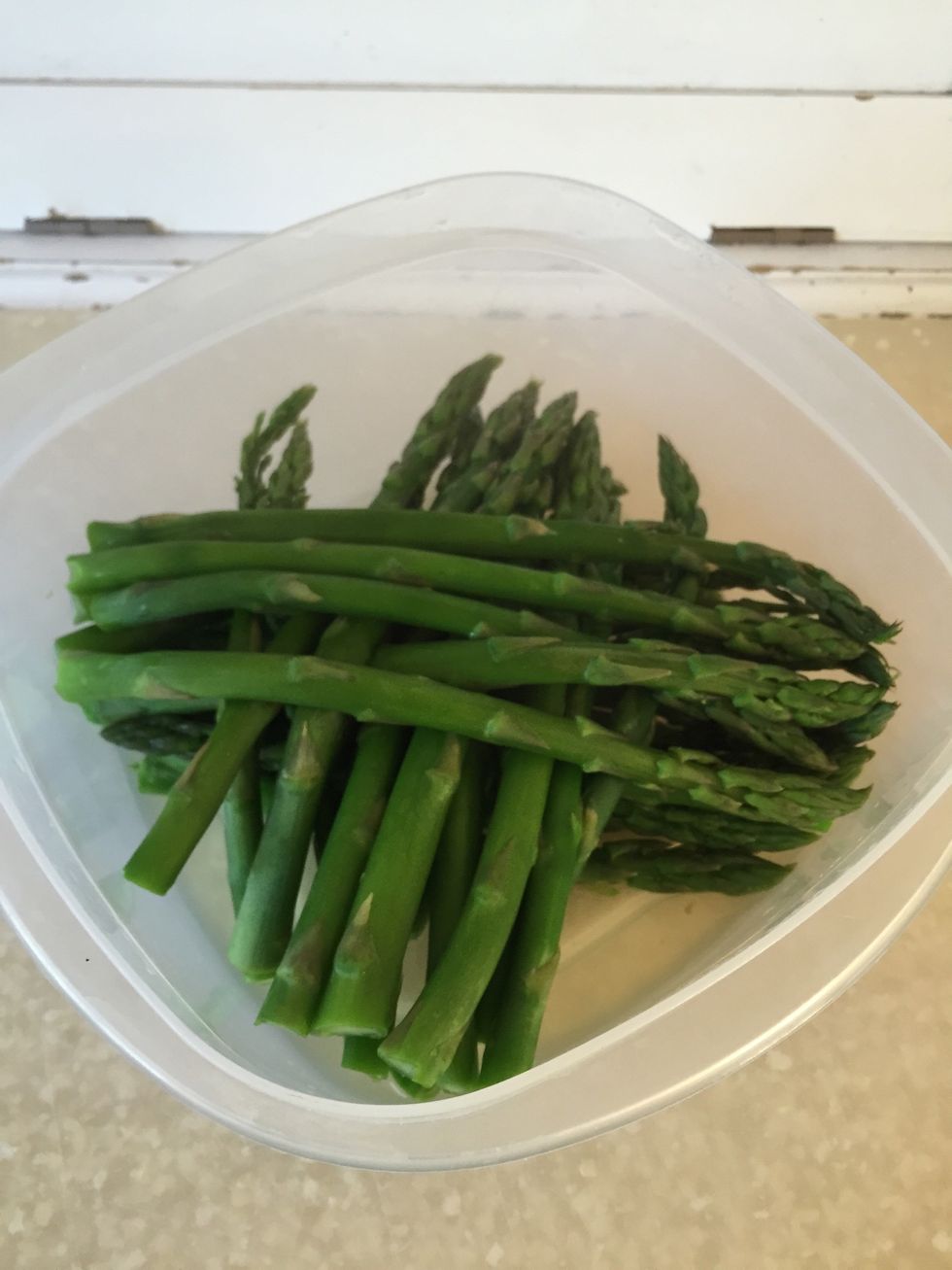 Place asparagus in microwave safe bowl fill with 2 tbsp of water and cover with lid. Microwave for 2 1/2 minutes.
Once asparagus is cooked wrap with a half strip of prosciutto
Make sure the prosciutto is tightly wrapped around the asparagus. (Not like picture ;) )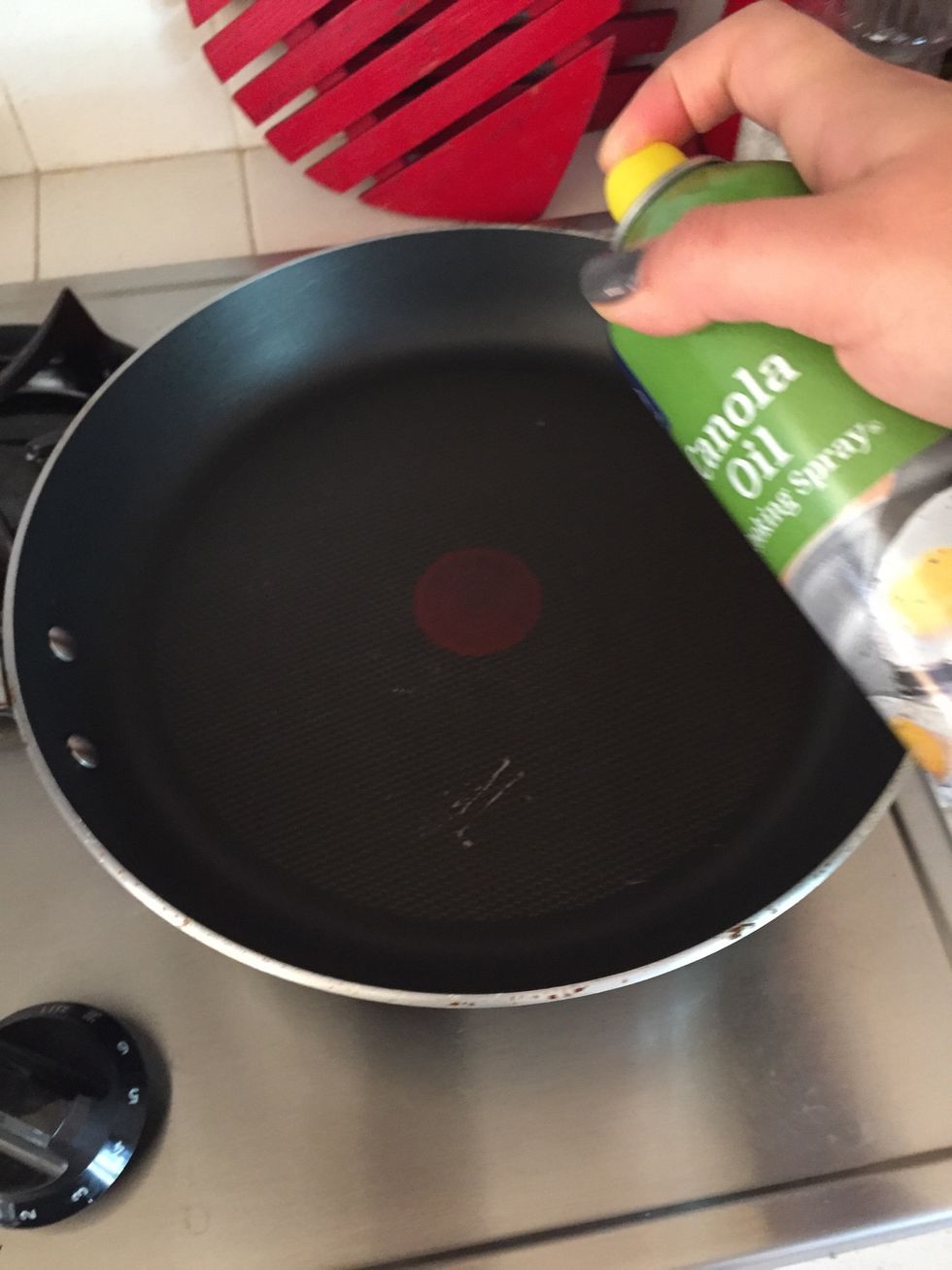 You can skip this step. I very lightly coated the pan with canola oil spray. I found it still made the finished product oily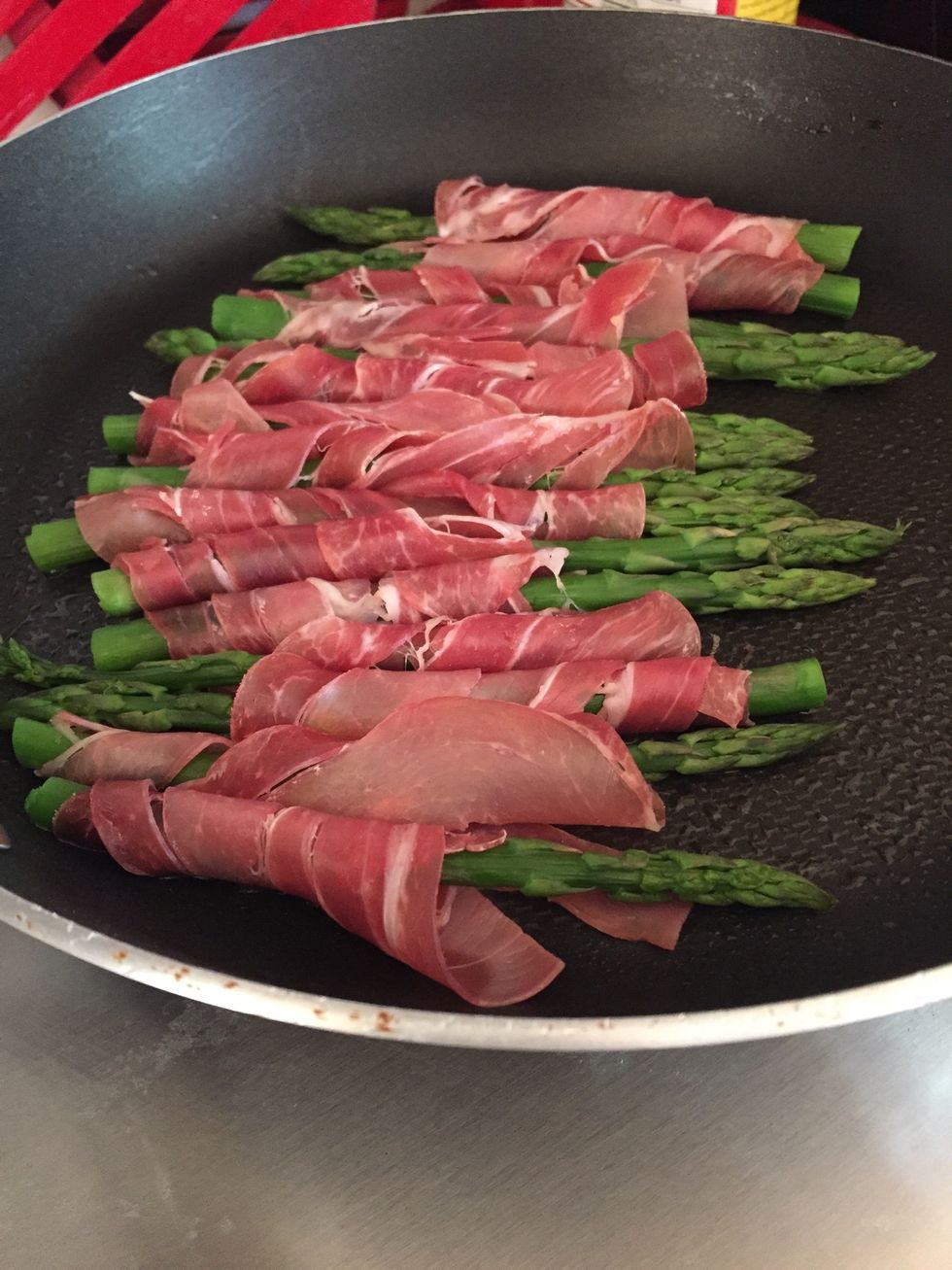 Fry on each side for about 5 minutes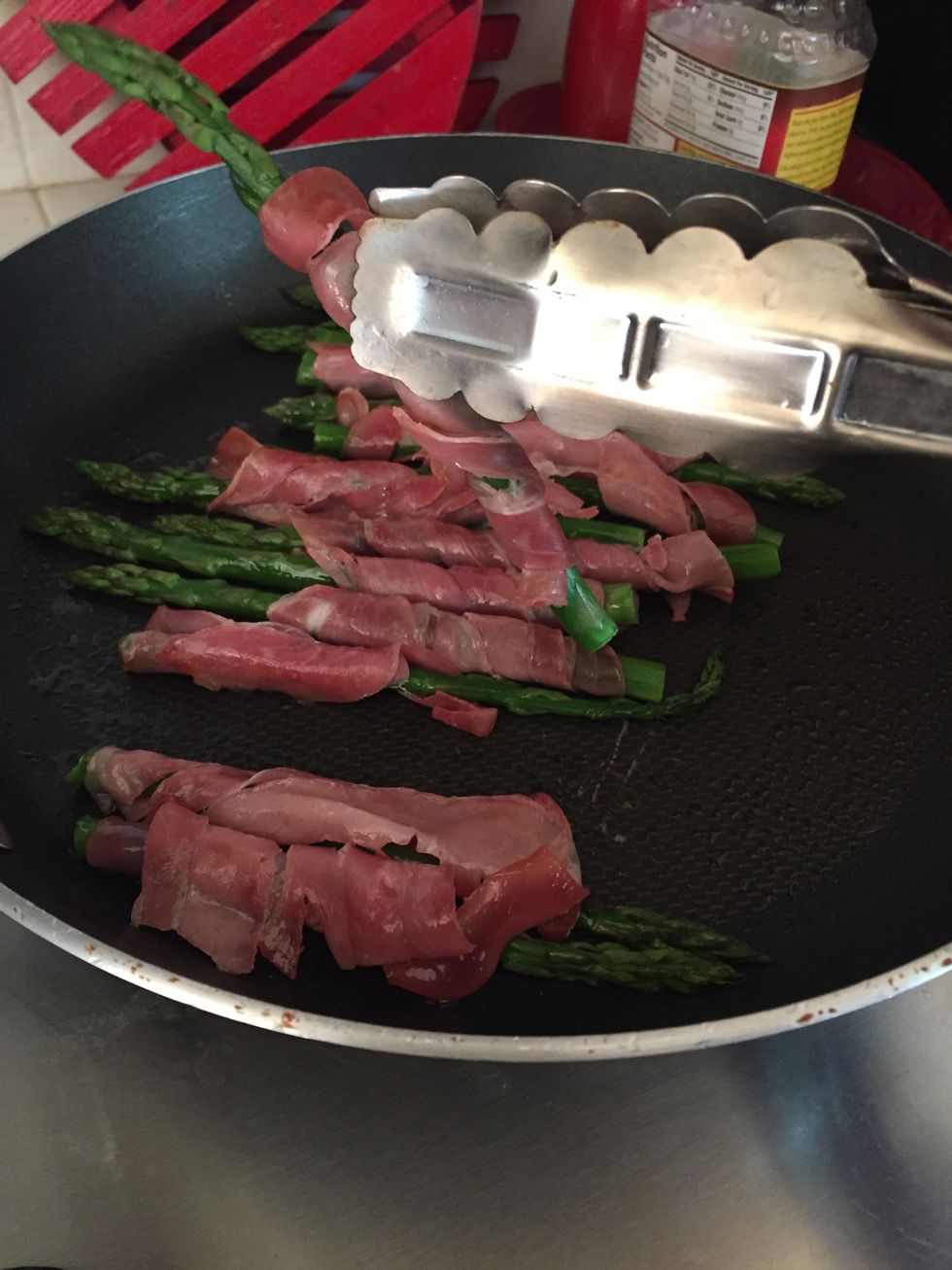 Make sure to fry all sides to get an even texture and color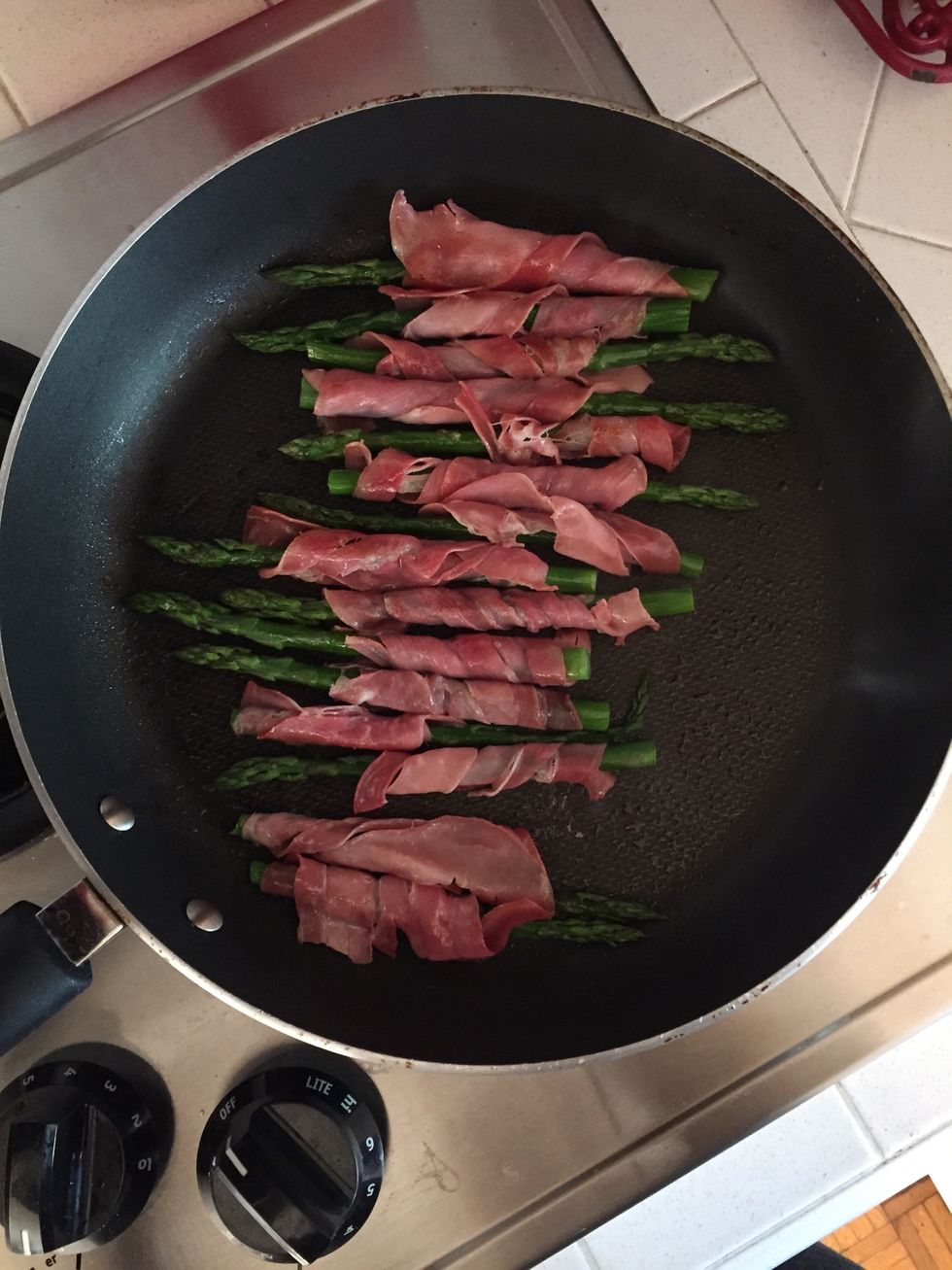 I had my burner set to 3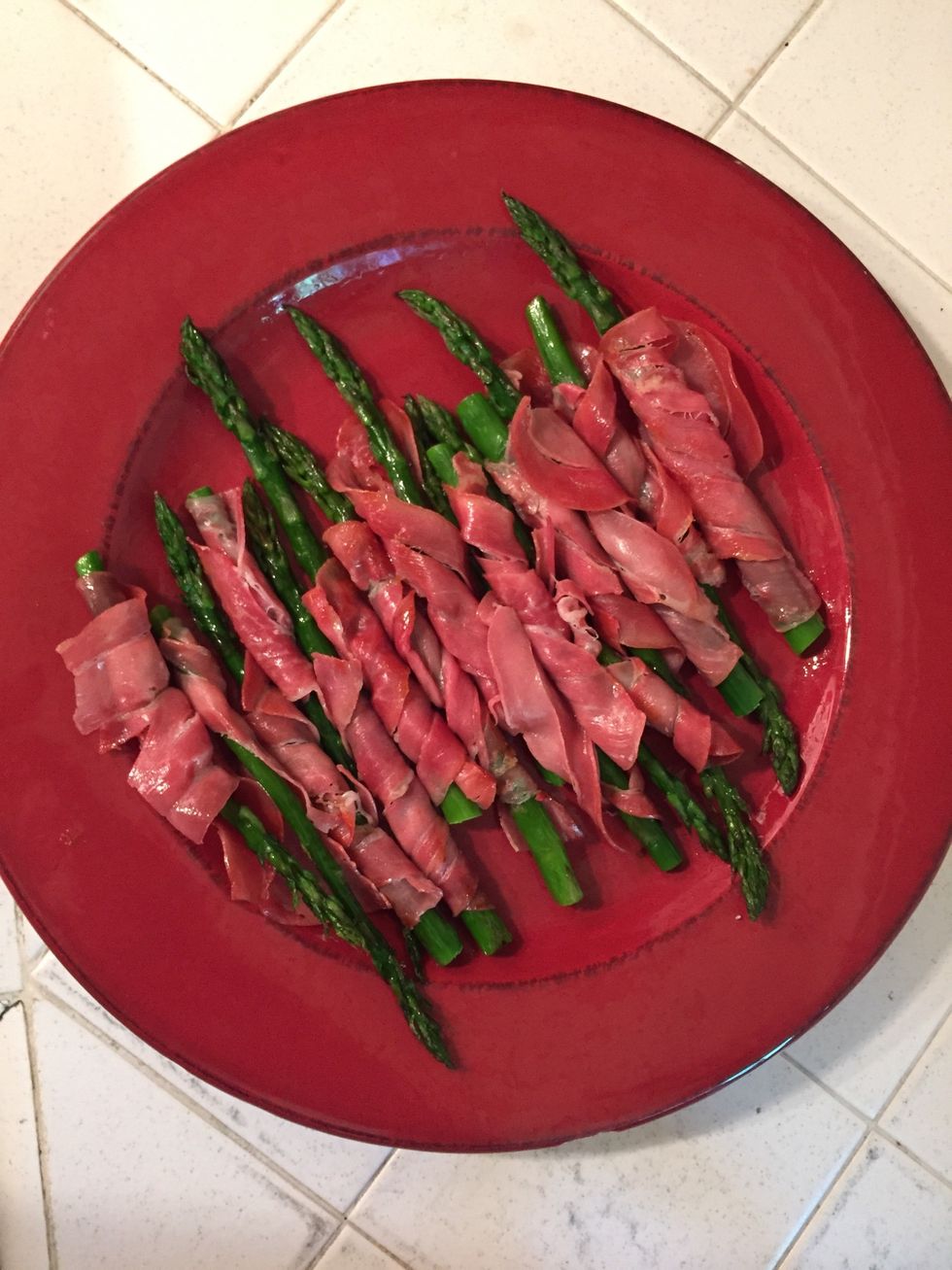 The end product is delicious! Pretty salty but would go great with a soft creamy cheese. Enjoy!
The creator of this guide has not included ingredients