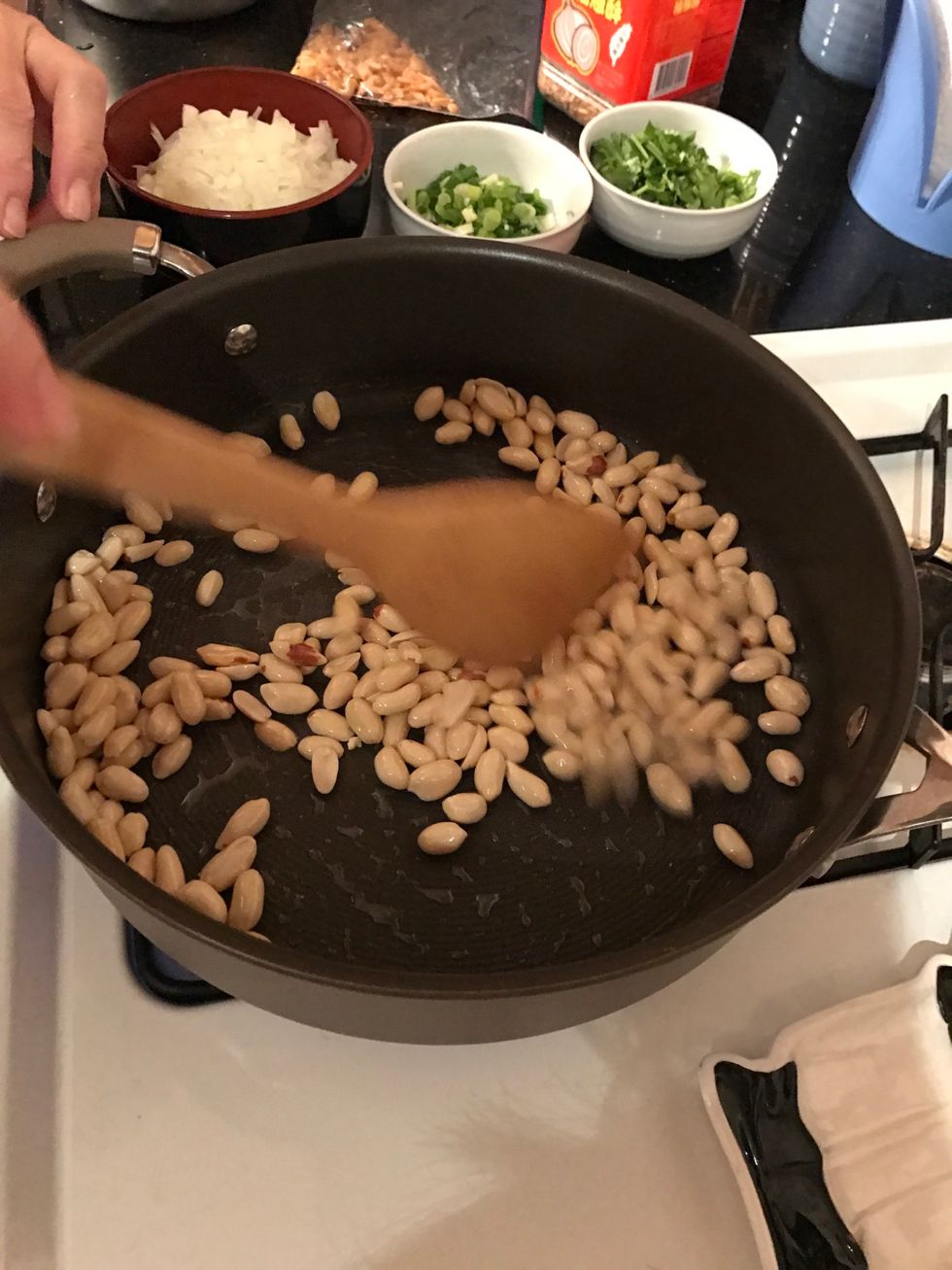 Toast raw peanuts with a tablespoon of oil over low heat until golden brown. Add onions until slightly translucent.
Add Chinese sausage, turkey giblets (optional), bacon, minced garlic,and minced ginger
Add drained shiitake mushroom, drained dried shrimp, and fried shallots.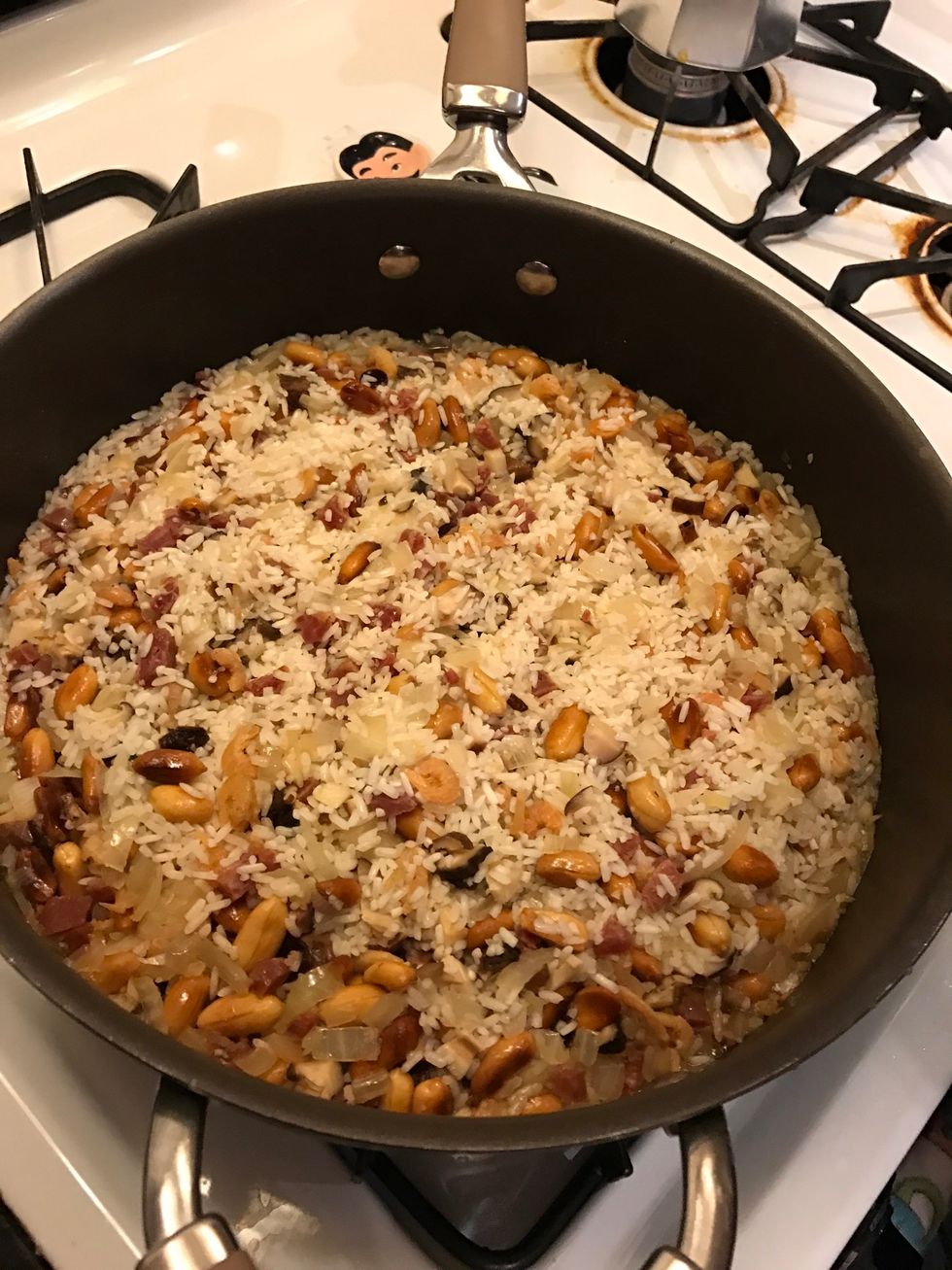 Add soaked raw sticky rice, turkey juices (if available), stir, and cover over low heat for a minute or two to allow the rice to cook.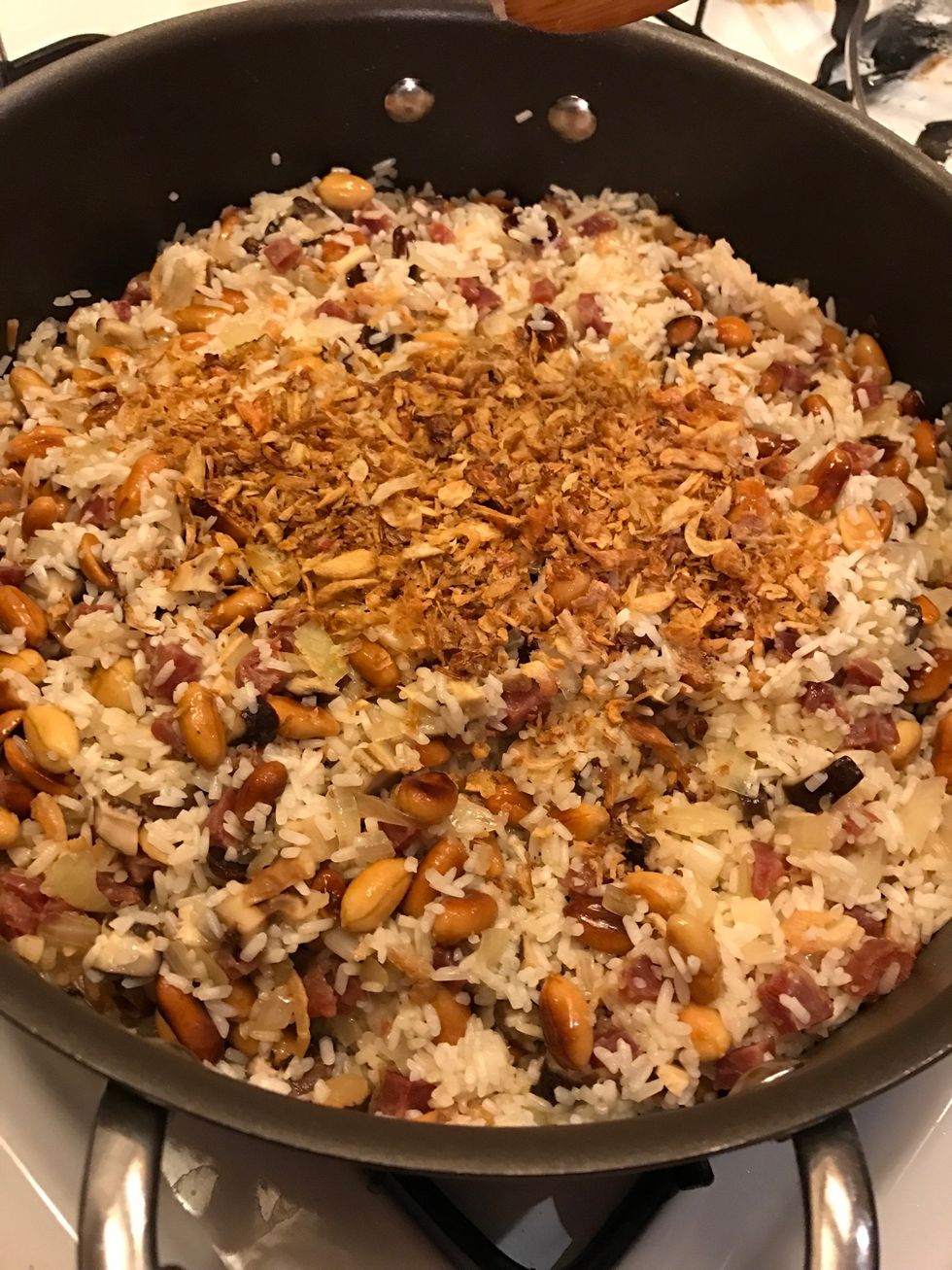 Add fried shallot. Continue to stir until rice is fully cooked, about 5-10 minutes.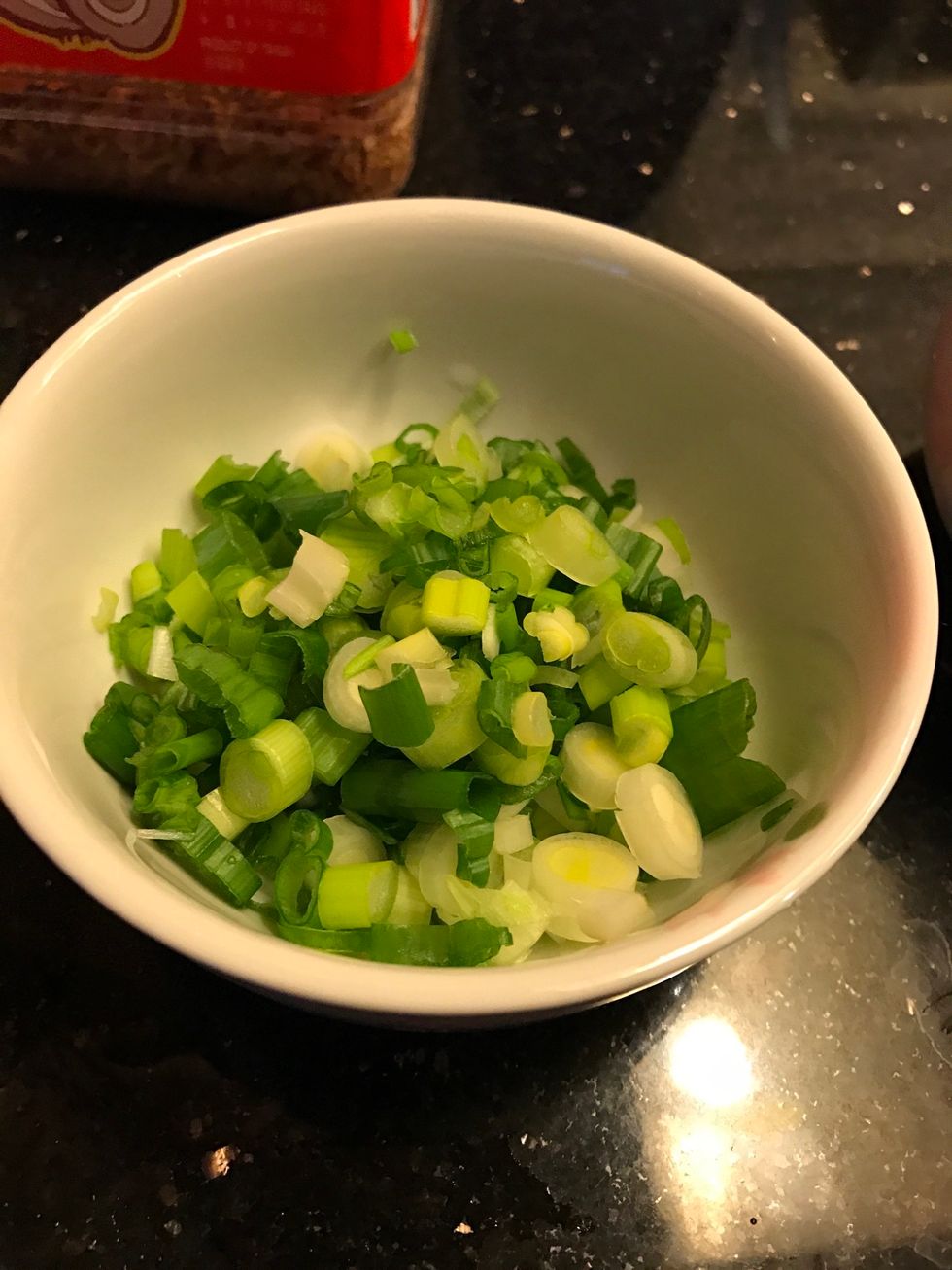 Add green onion.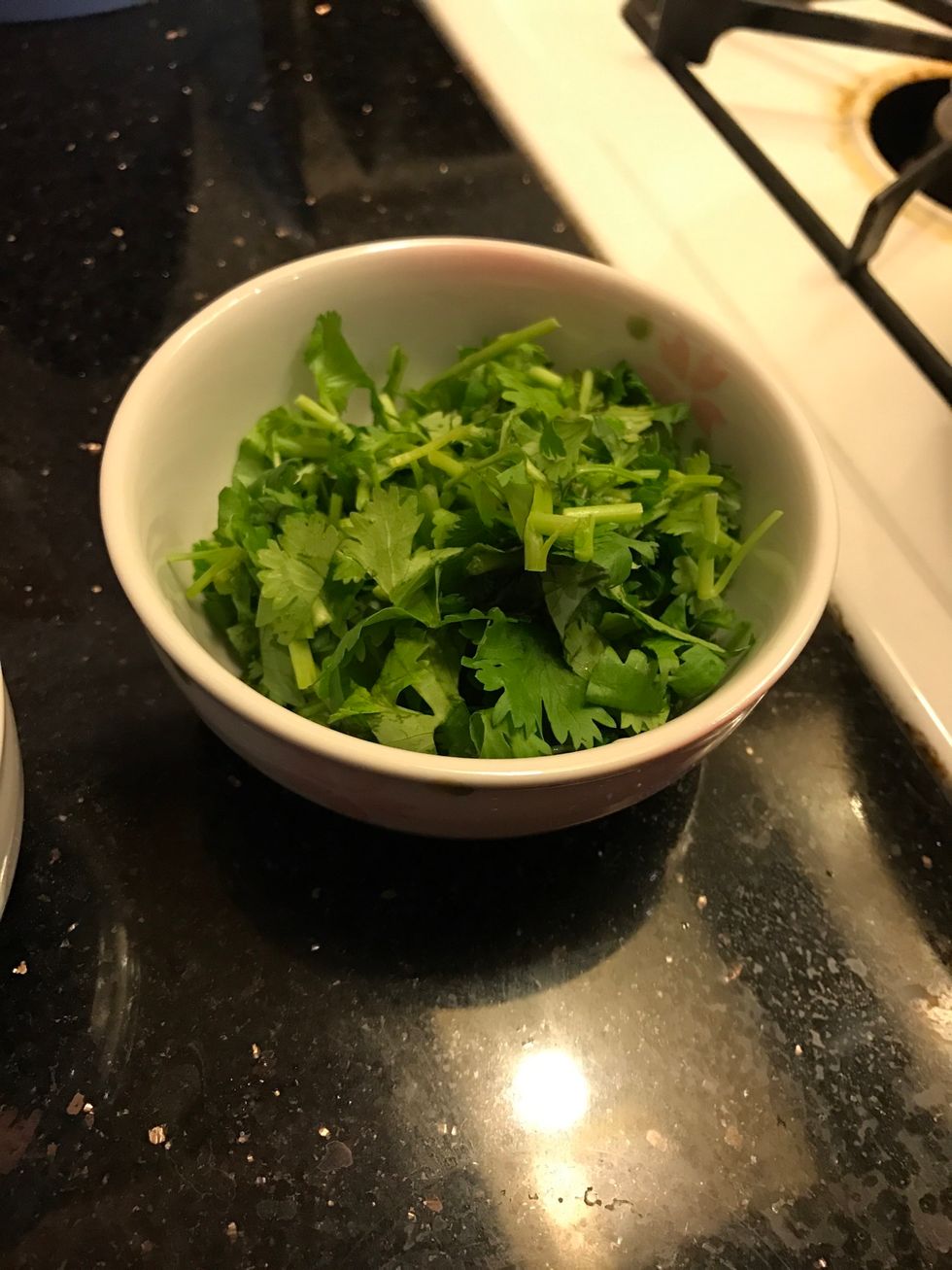 Add cilantro with heat off right before serving.
Ready to eat!
3/4c Raw peanuts
1/2 Large yellow or white onion
3.0 Chinese sausage chopped
7.0 Shitake mushrooms chopped
1.0Tbsp Minced ginger
2.0 Green onions
1/2c Cilantro chopped
3.0c Sticky rice long grain, soak for 2 hrs
3.0 Slices bacon
1/2c Dried shrimp, soaked in water
1/2c Fried shallots
Turkey giblets and juices (optional)