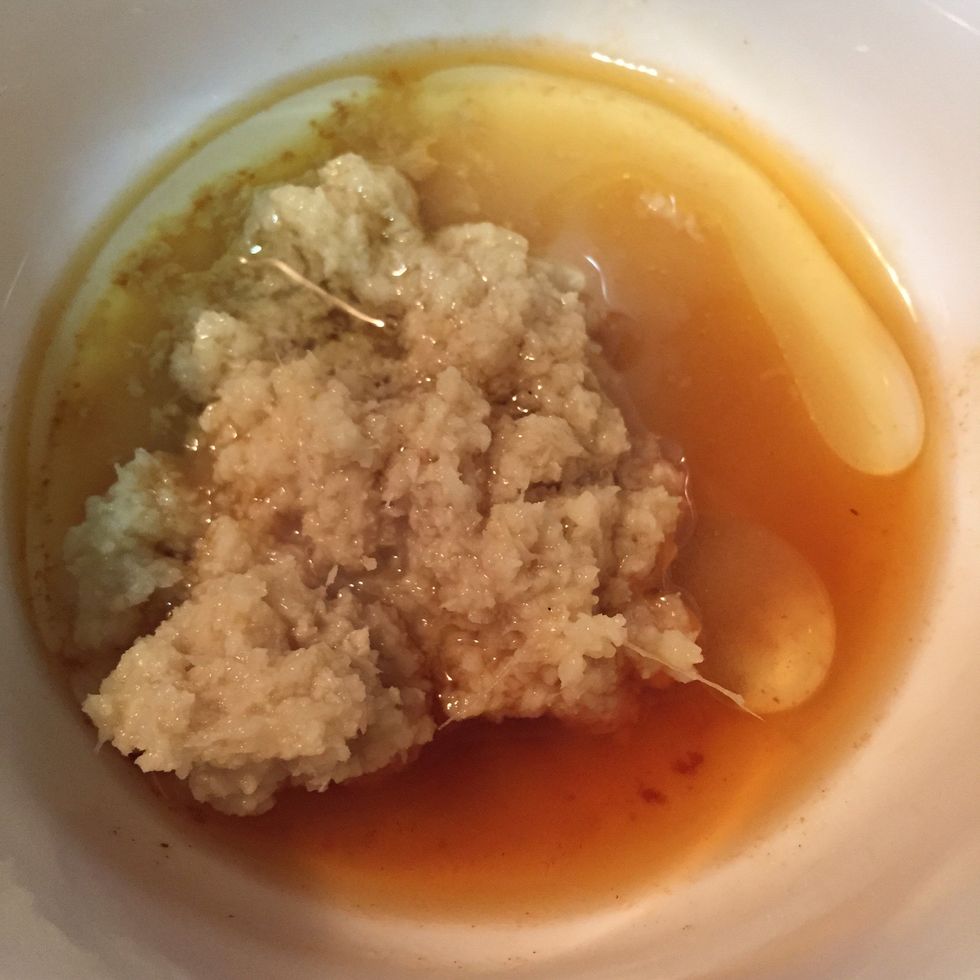 Preheat your oven at 400F. In a bowl, whisk cinnamon, vanilla extract, 2 tbs sugar, grated ginger, and olive oil using a fork.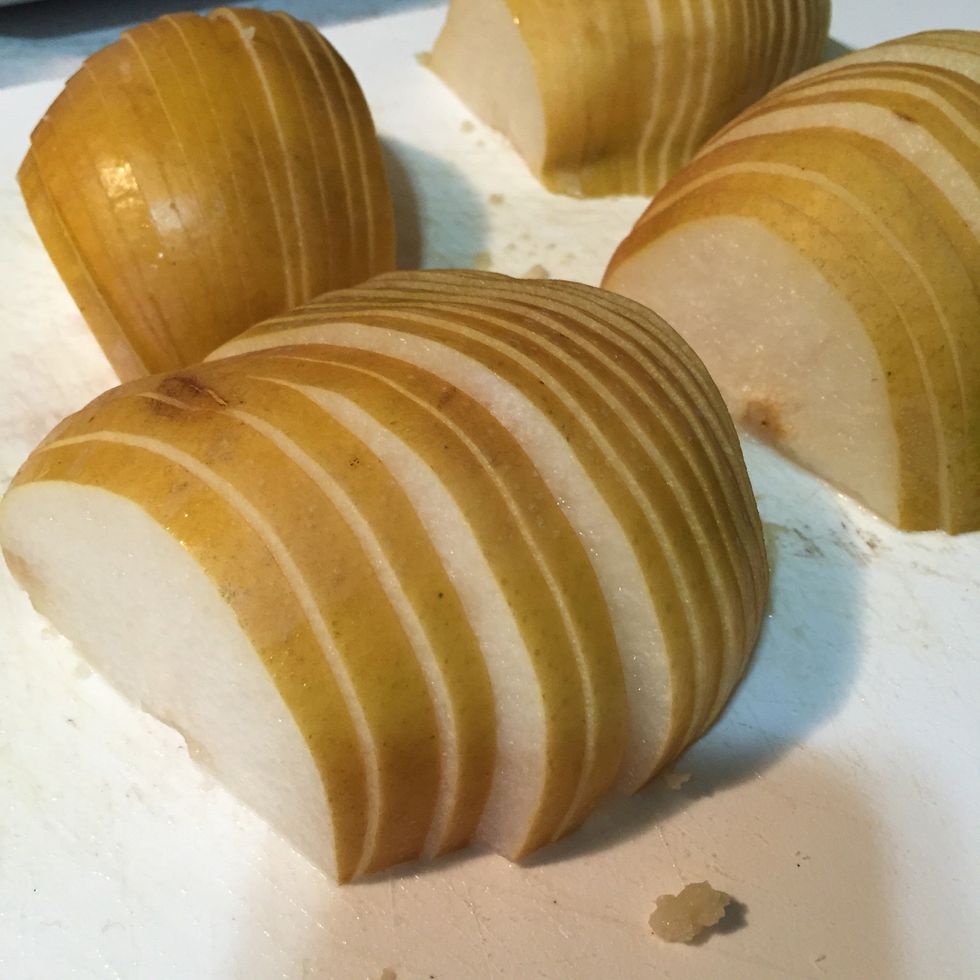 Sliced your asian pear thinly.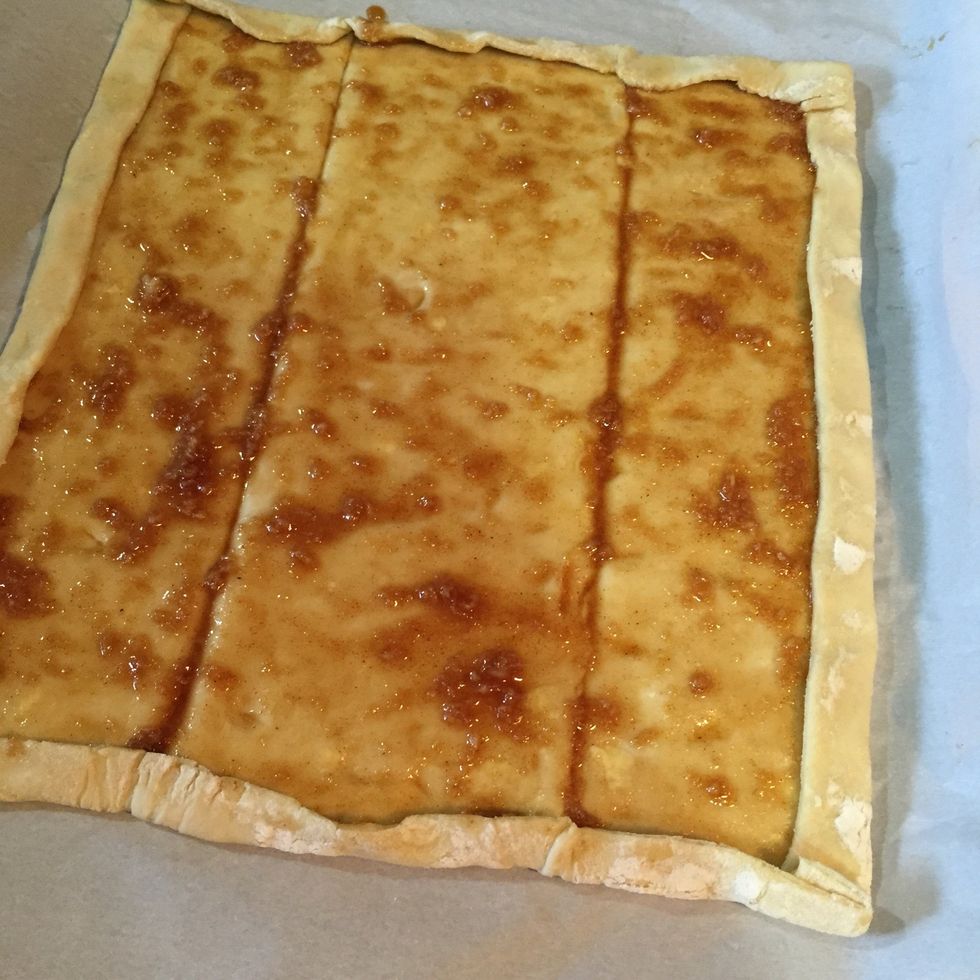 Lay your puff pastry on baking sheet and brush half of the ginger mixture in it. Remember to fold the edge of puff pastry.
Layer the slices of asian pear.
Brush the rest of ginger mixture on top of the Asian pear. Baked at 400F for 15-17 min.
Let it cool down and enjoy.
1.0 Sheet frozen puff pastry
2.0 Asian pear
3.0Tbsp Grated ginger
3.0Tbsp Sugar
1.0Tbsp Vanilla extract
1/2Tbsp Cinnamon
1.0Tbsp Olive oil