Make Asian Noodle Soup With Chicken & Veggies
6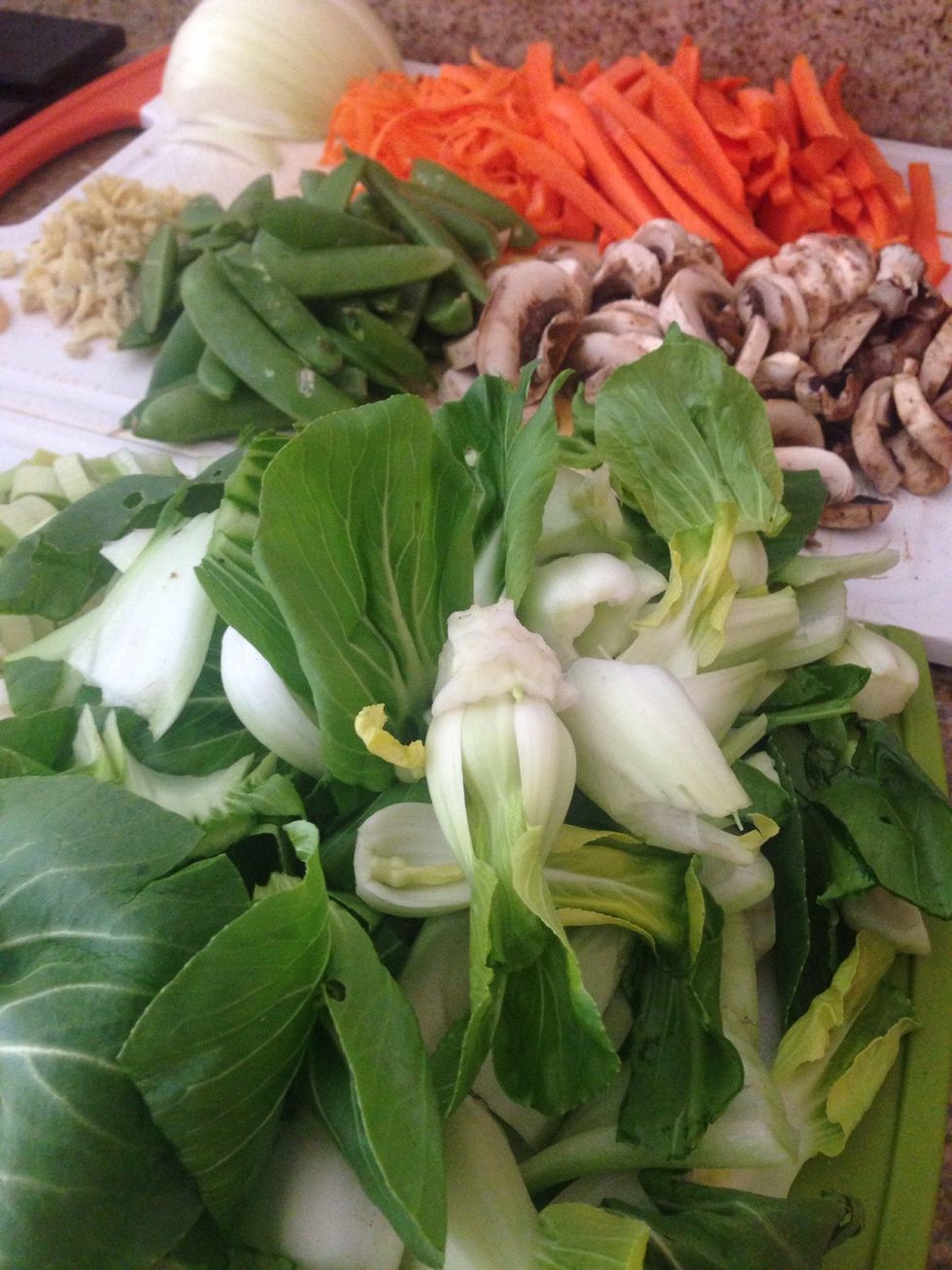 Clean, Prep & cut your veggies of choice. Slice your onions and Garlic (I used roasted garlic). In a large pot heat 1-2 Tbs of oil.
Sautée your onions until clear, then toss in the garlic. Once fragrant start adding your veggies, heartiest first. Stir them around until nicely coated. Then add 4-6 cups of your choice stalk.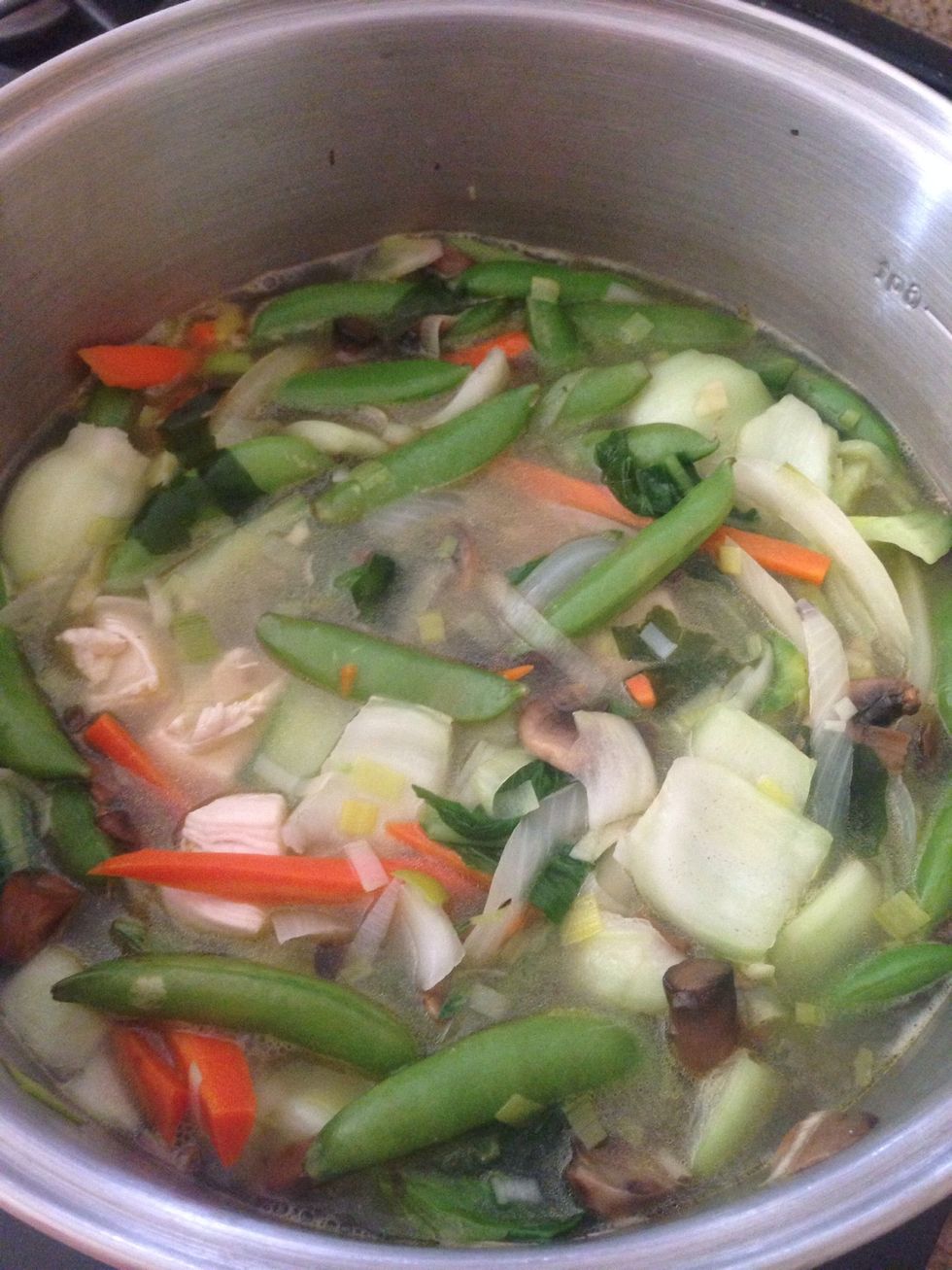 Bring your stock to a boil. While your waiting clean & cut your uncooked meat into cubes. Once the stalk is boiling add your meat.
Add 3 Tbs of Soy Sauce and the juice of 1 lemon. Let simmer until meat is cooked. You can also add leafy greens at this point or even later depending on how fresh you like your veggies.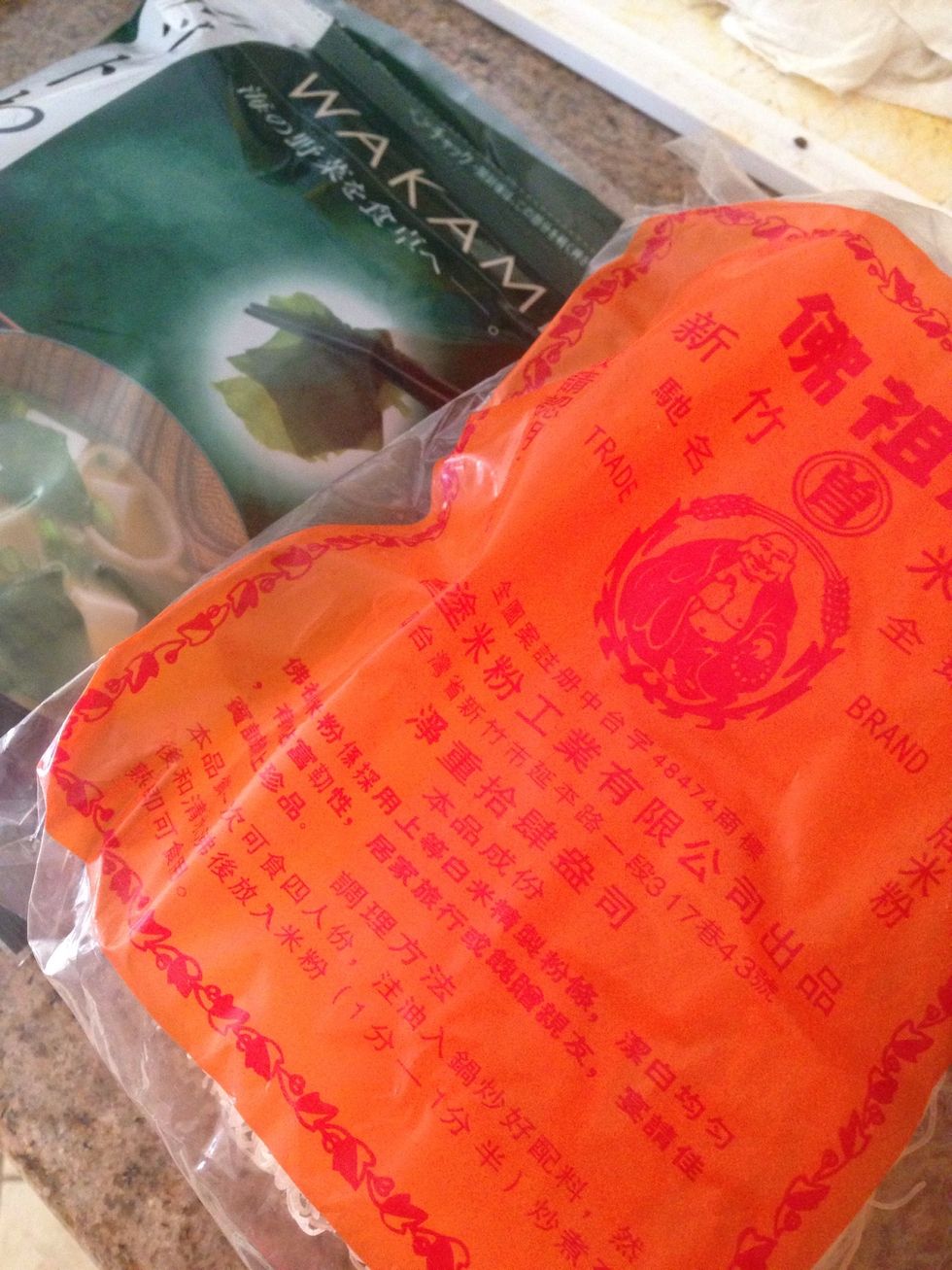 I dropped in a cup of Wakame Seaweed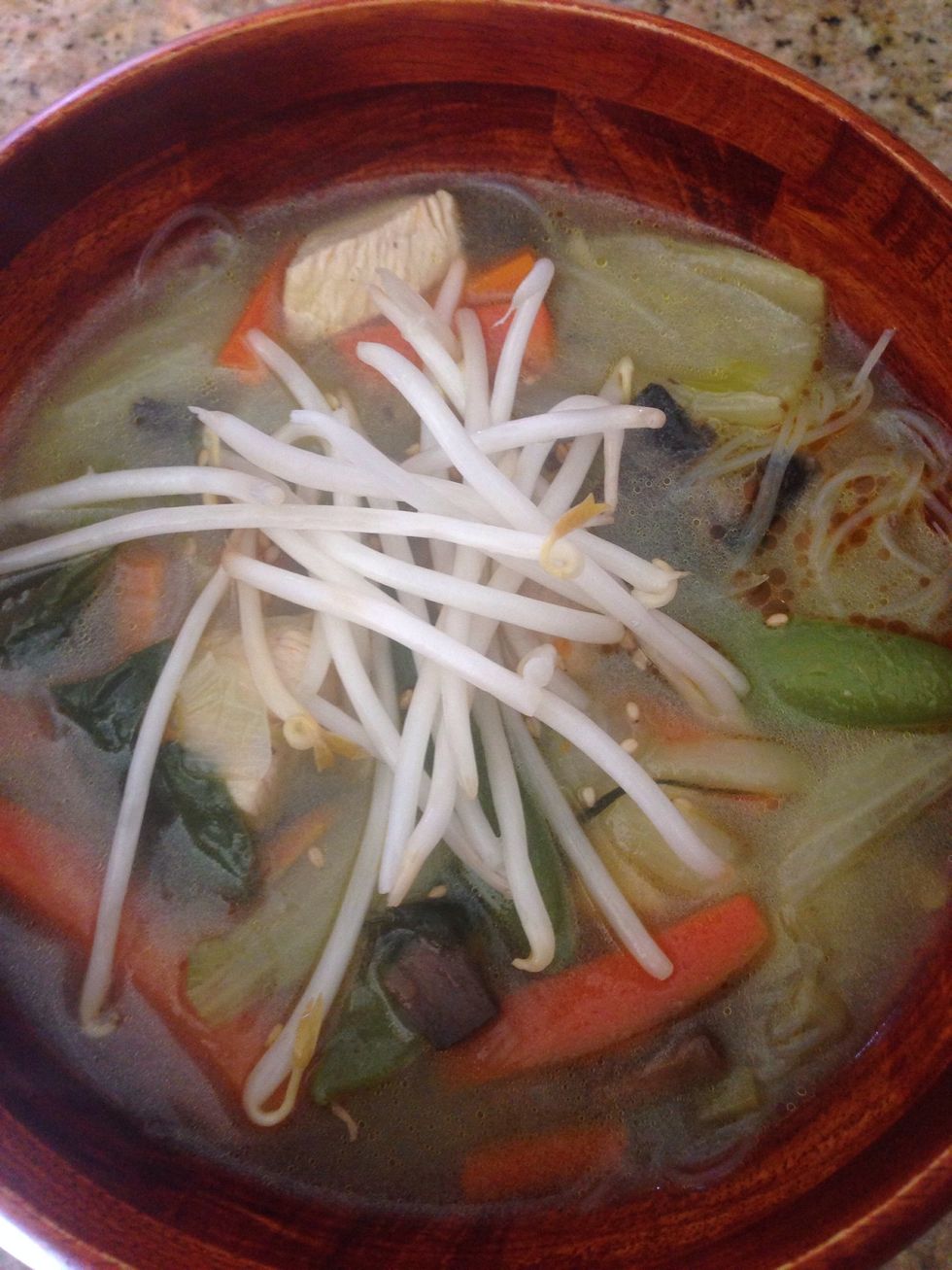 Add rice noodles to individual bowls. Then scoop soup on top. Add any extras on top (sesame seeds, chili oil, green onions, siracha).
3.0 Baby Bok Choy
1.0 Leek
2.0c Mushrooms
3.0 Carrots
1.0 Onion
1.0 Ginger knob
4.0 Garlic Cloves
Bean Sprouts
1.0c Wakame Seaweed
3.0Tbsp Soy Sauce
6.0c Stock/Water
1.0bnch Lemon
1.0bnch Rice Noodles
2.0c Snap Peas