This easy and delicious healthy salad is one of my favorites!
24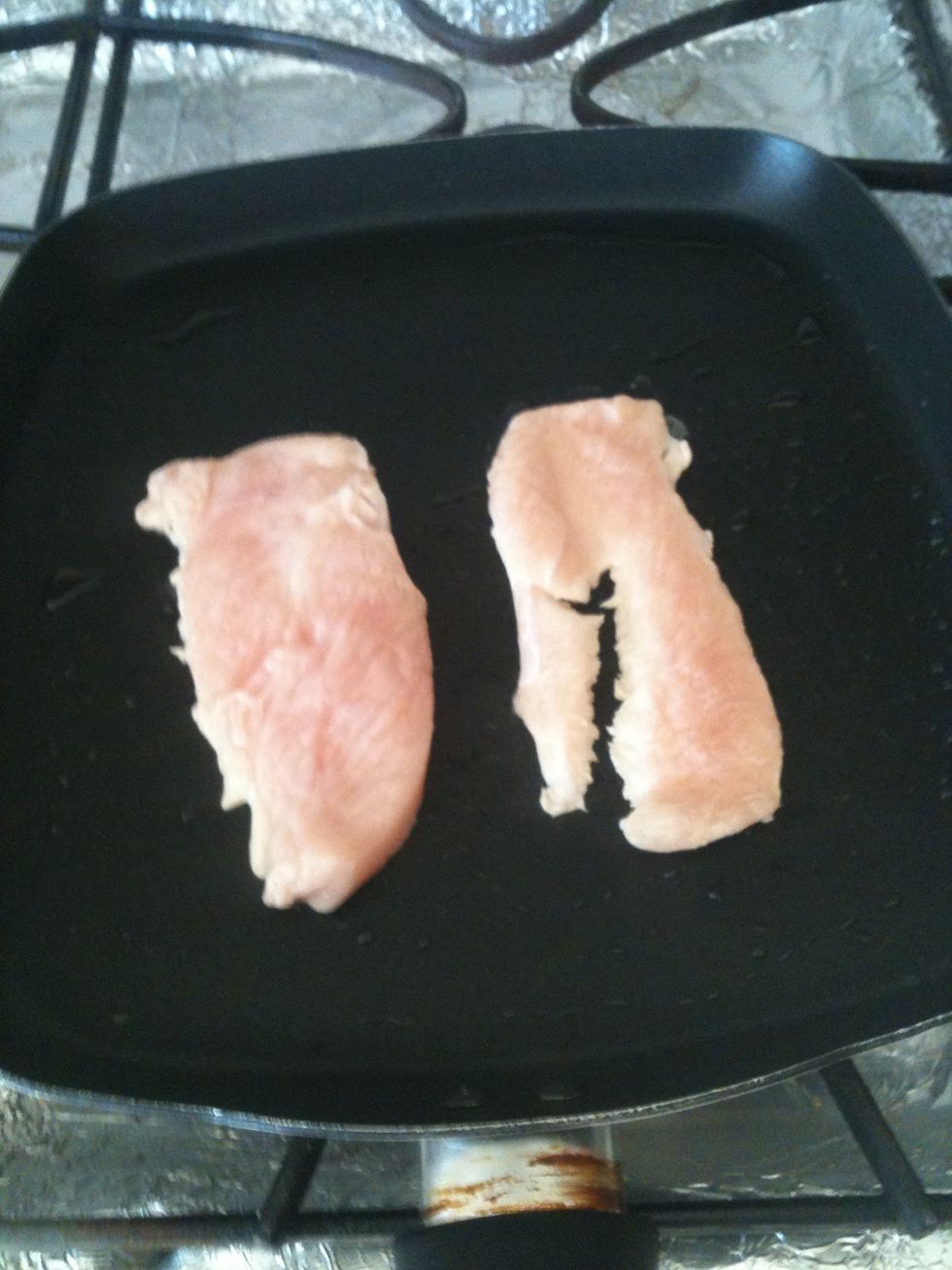 Get you chicken out (no fat) and fry it on a lightly oiled pan. We are trying to be healthy here so only a little is enough.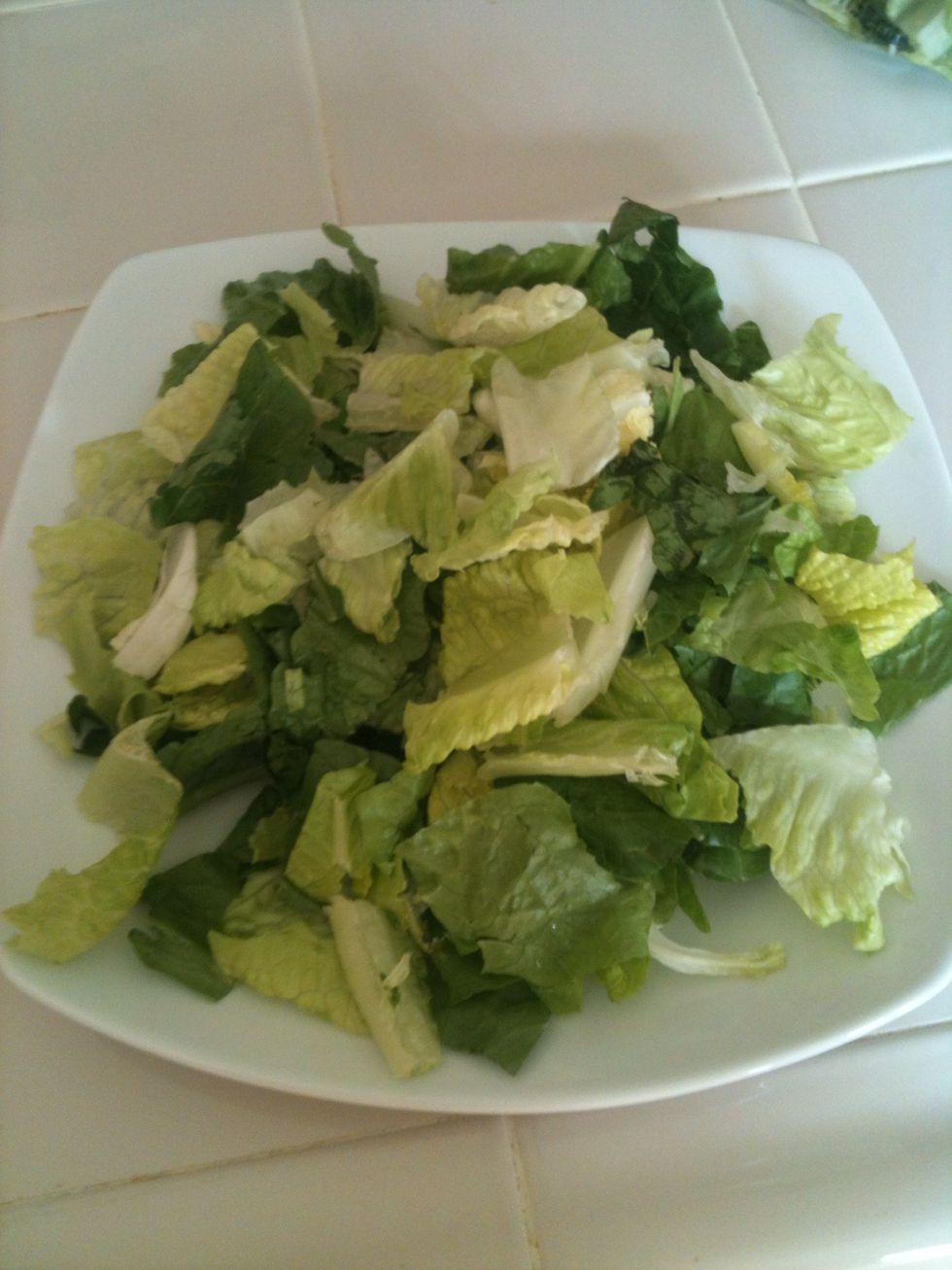 Wash and chop your lettuce then arrange it on a plate.
Add 1/2 tsp of salt, a tsp of soy sauce, and a tsp of sesame seed oil to your chicken in the pan.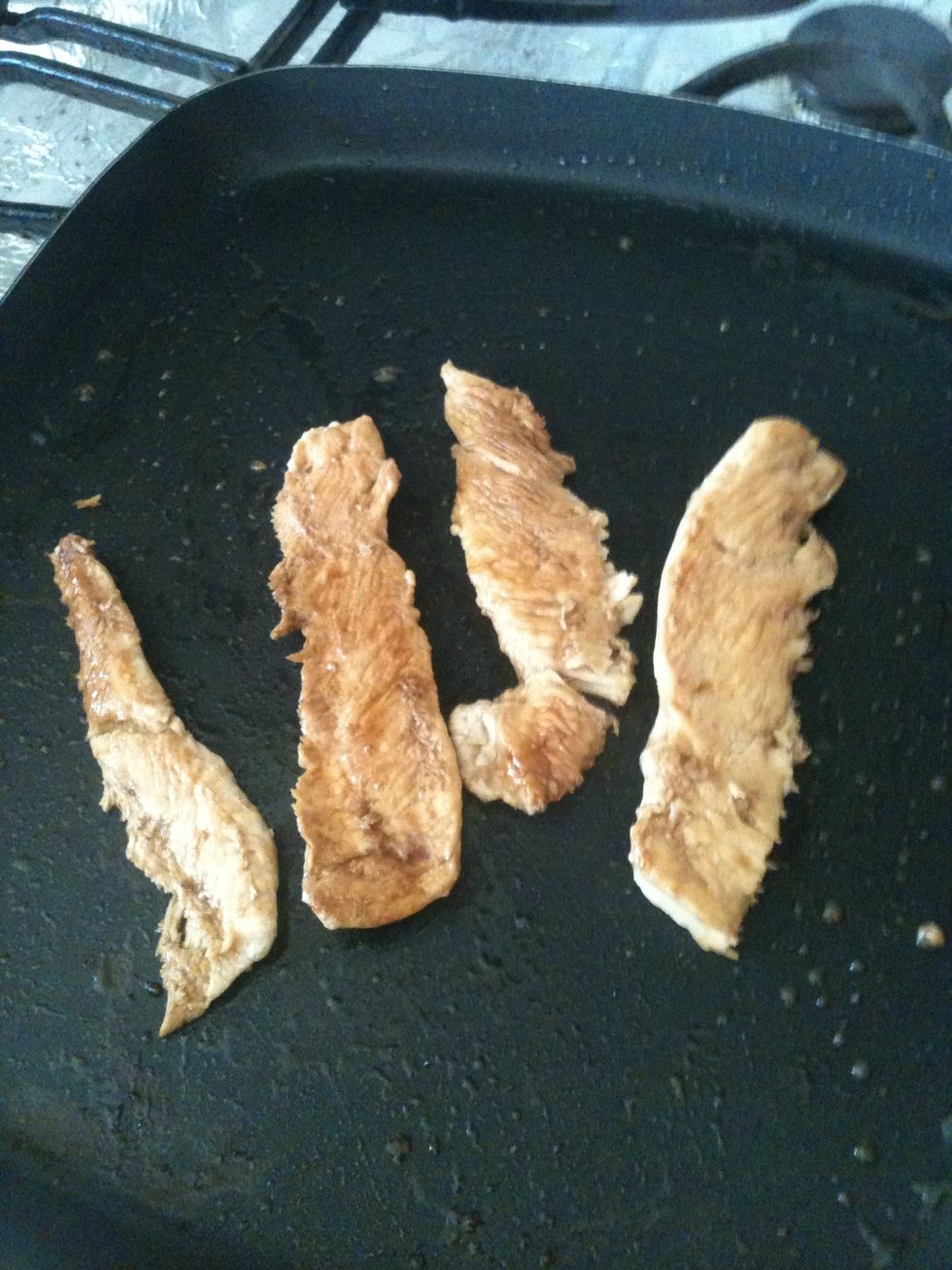 Cook until no longer pink inside the chicken.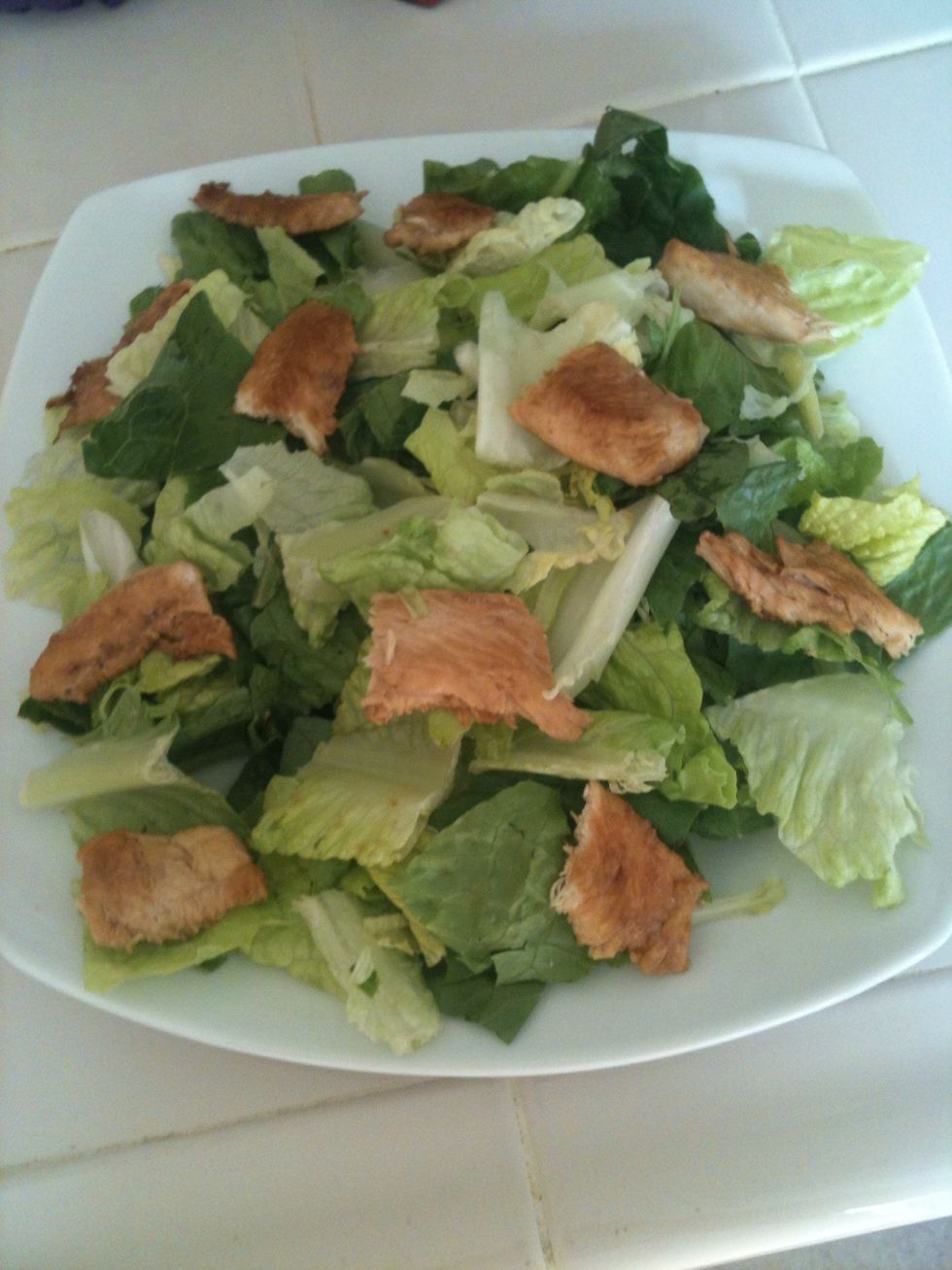 Slice the chicken if you like and arrange on top of your lettuce.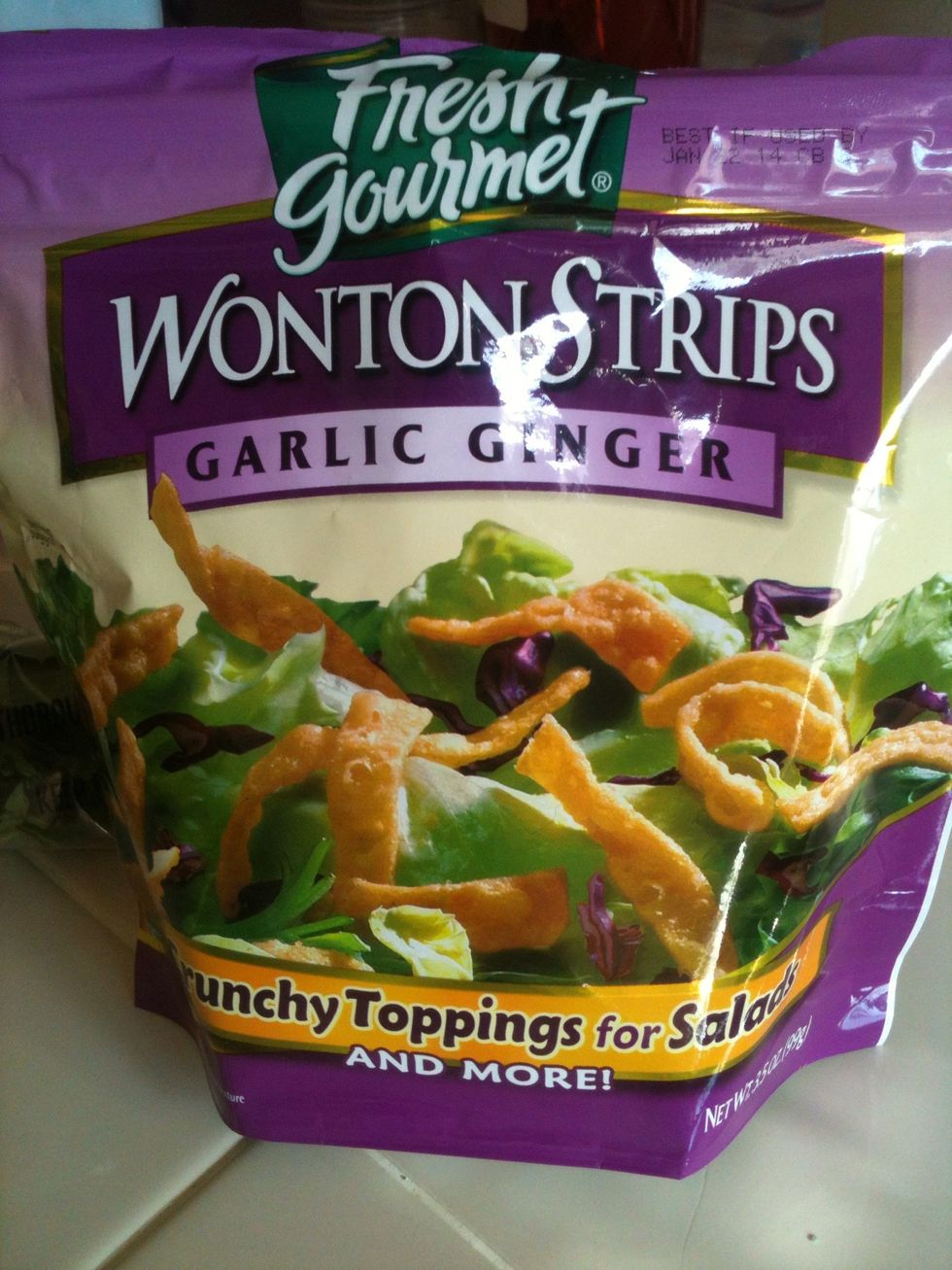 These are wonton strips which are ideal for asian salads.
Some craisins are delicious with this salad!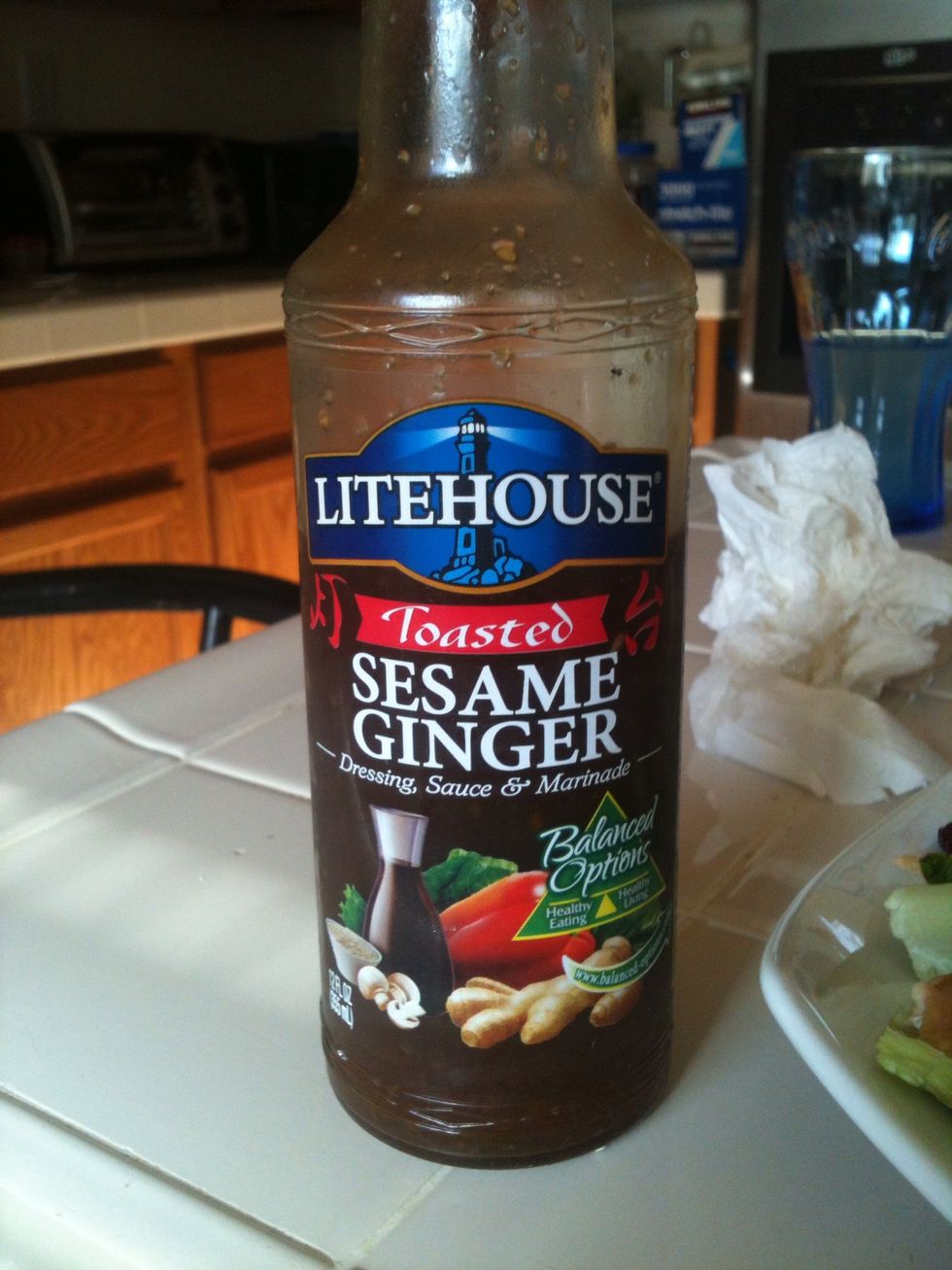 This is the salad dressing I use that I got from my local grocery store. This is one of the basic dressings to use in an asian salad.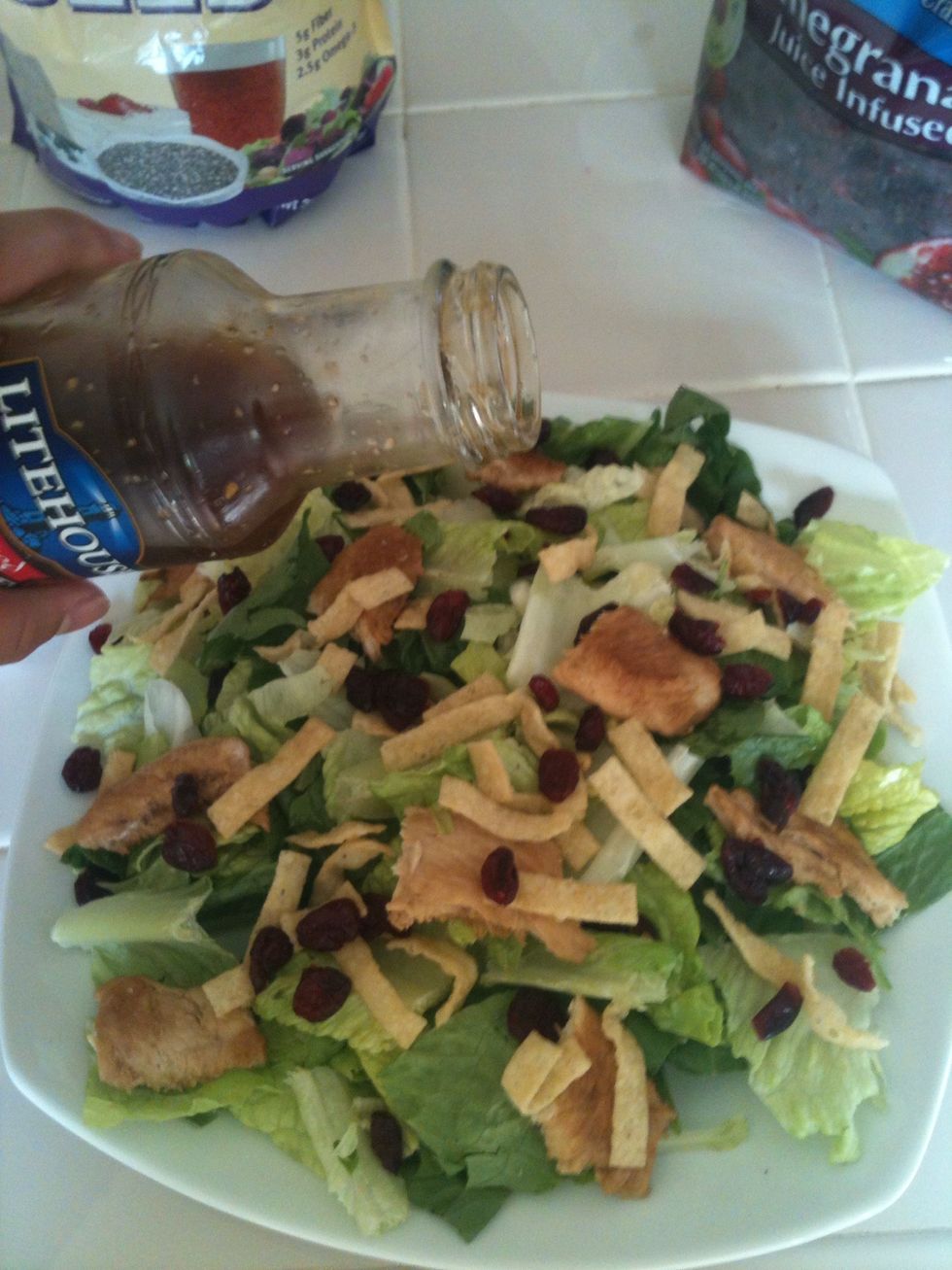 Pour dressing as much as desired after wonton strips and craisins.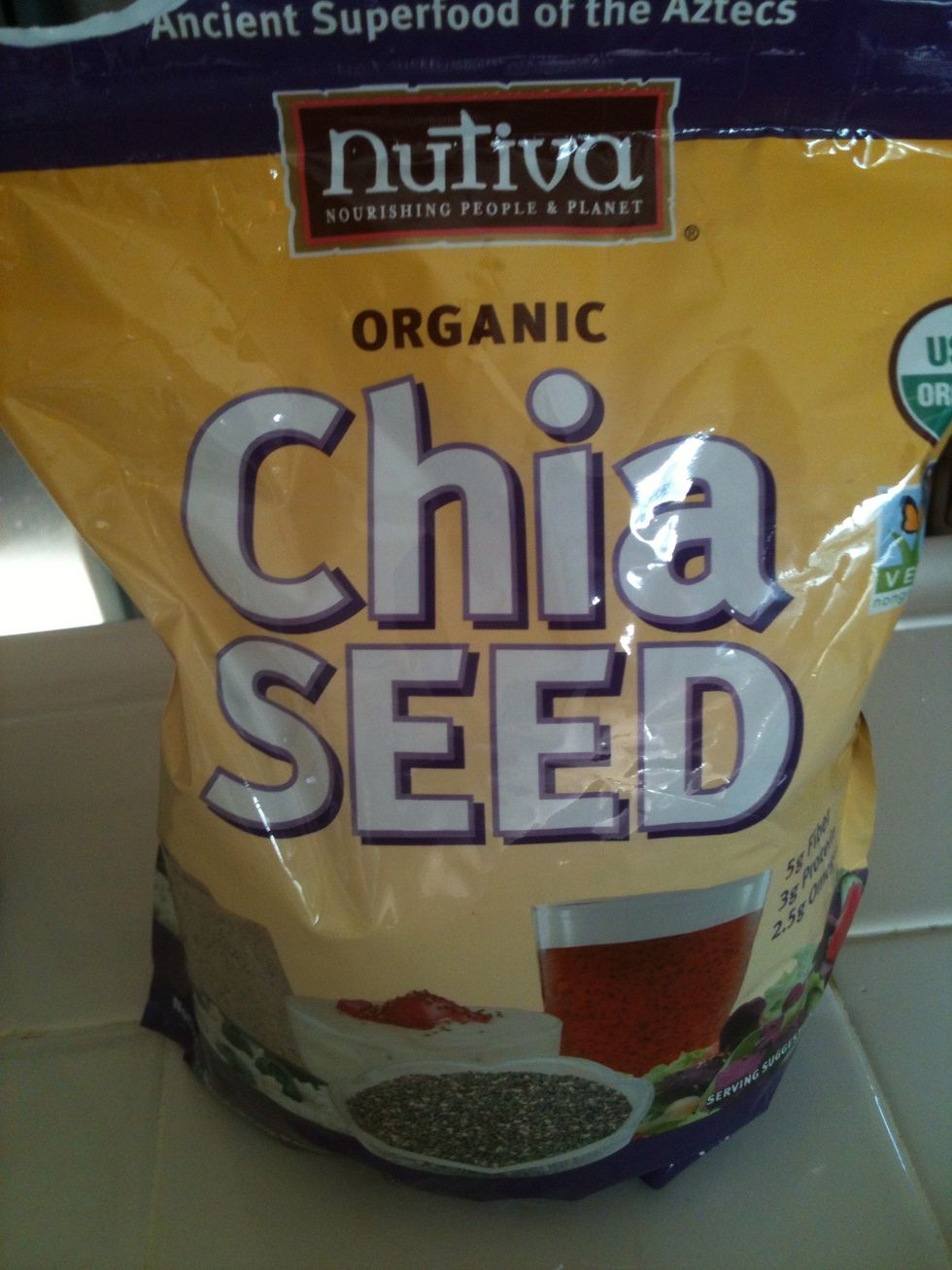 And some chia seeds!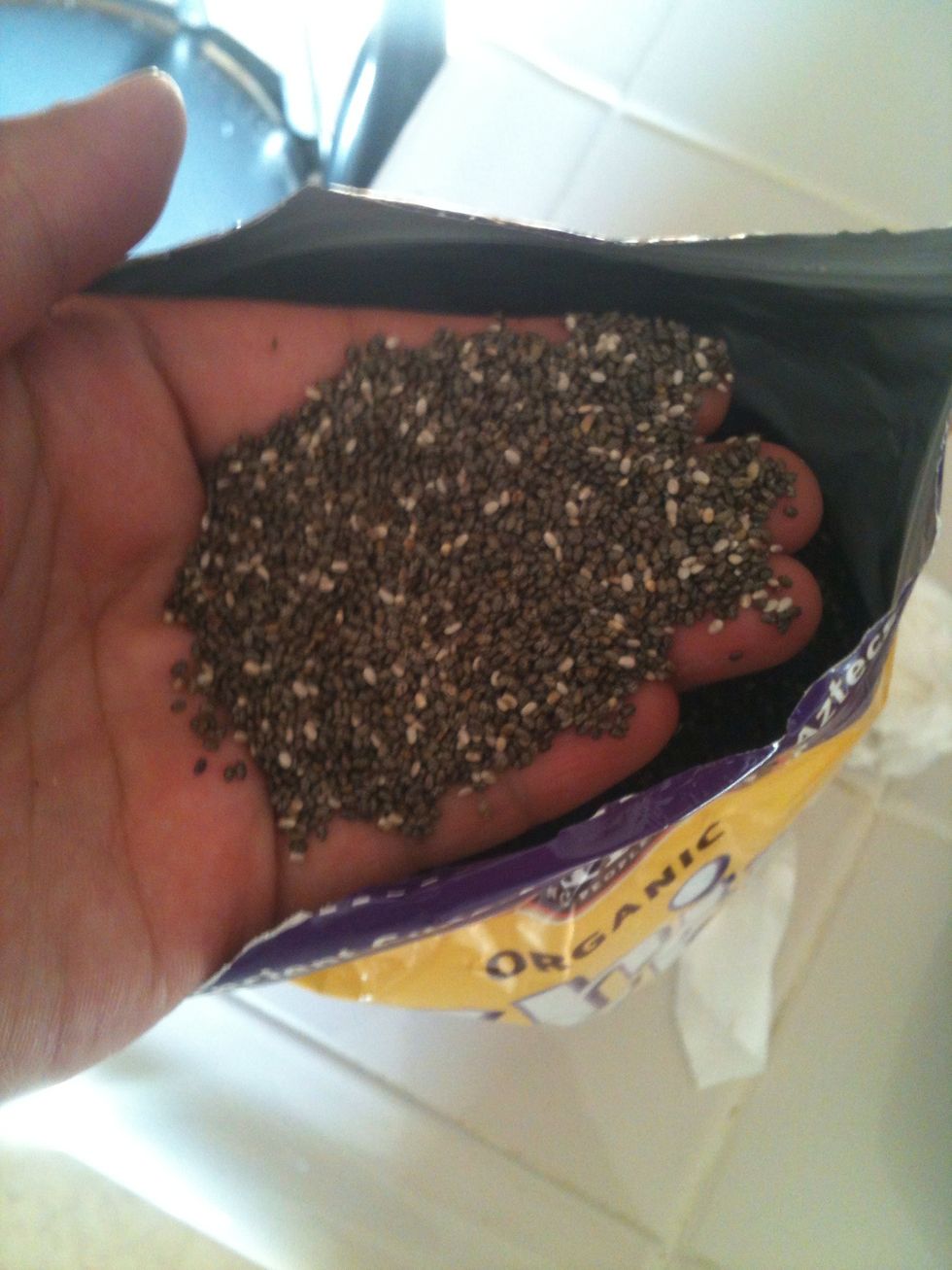 These little seeds are packed full of fiber, protein, omega-3, and a bunch of other antioxidants! They don't have any flavor at all and you can literally put them on EVERYTHING and ANYTHING you eat!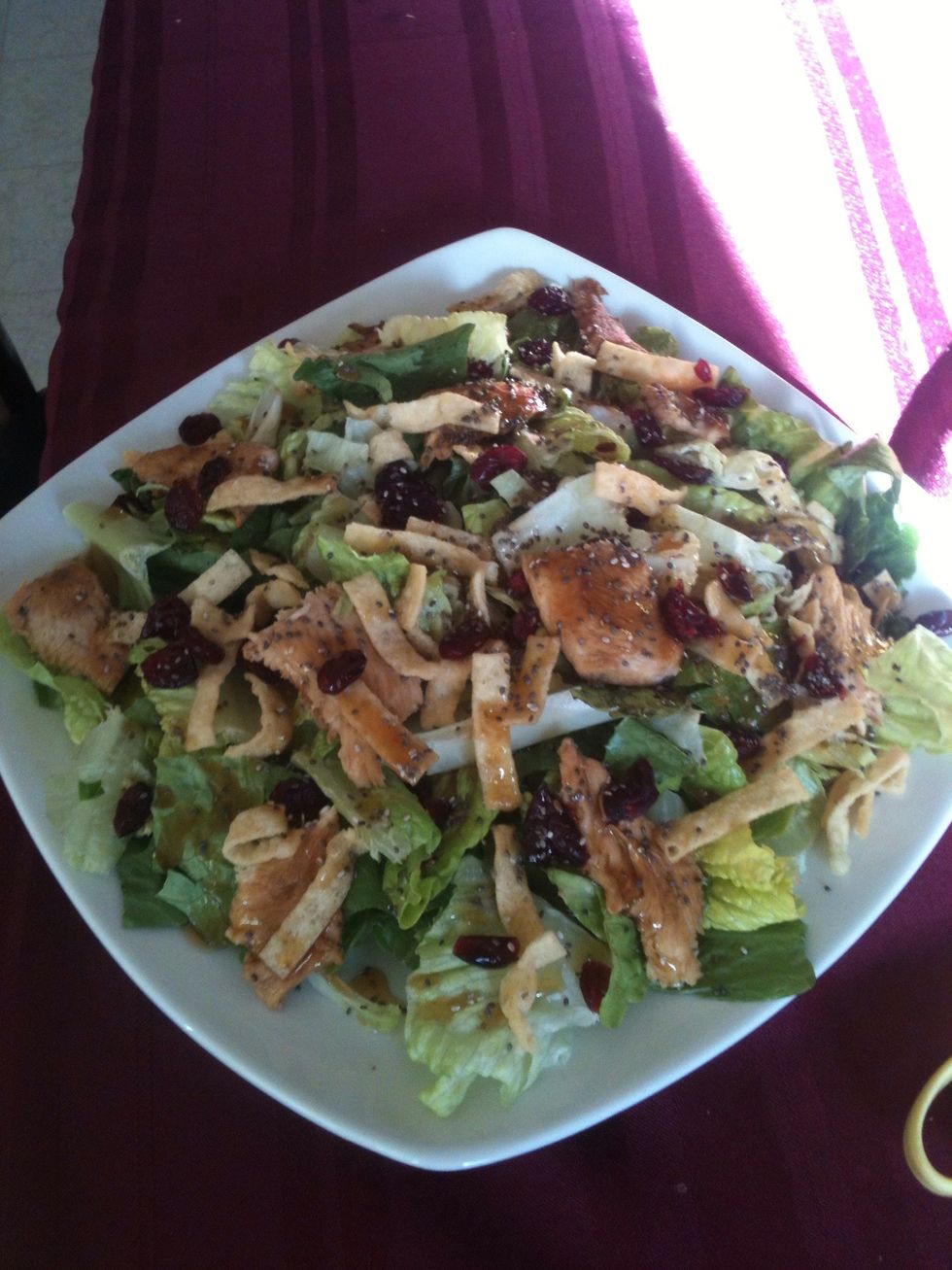 And now it's done!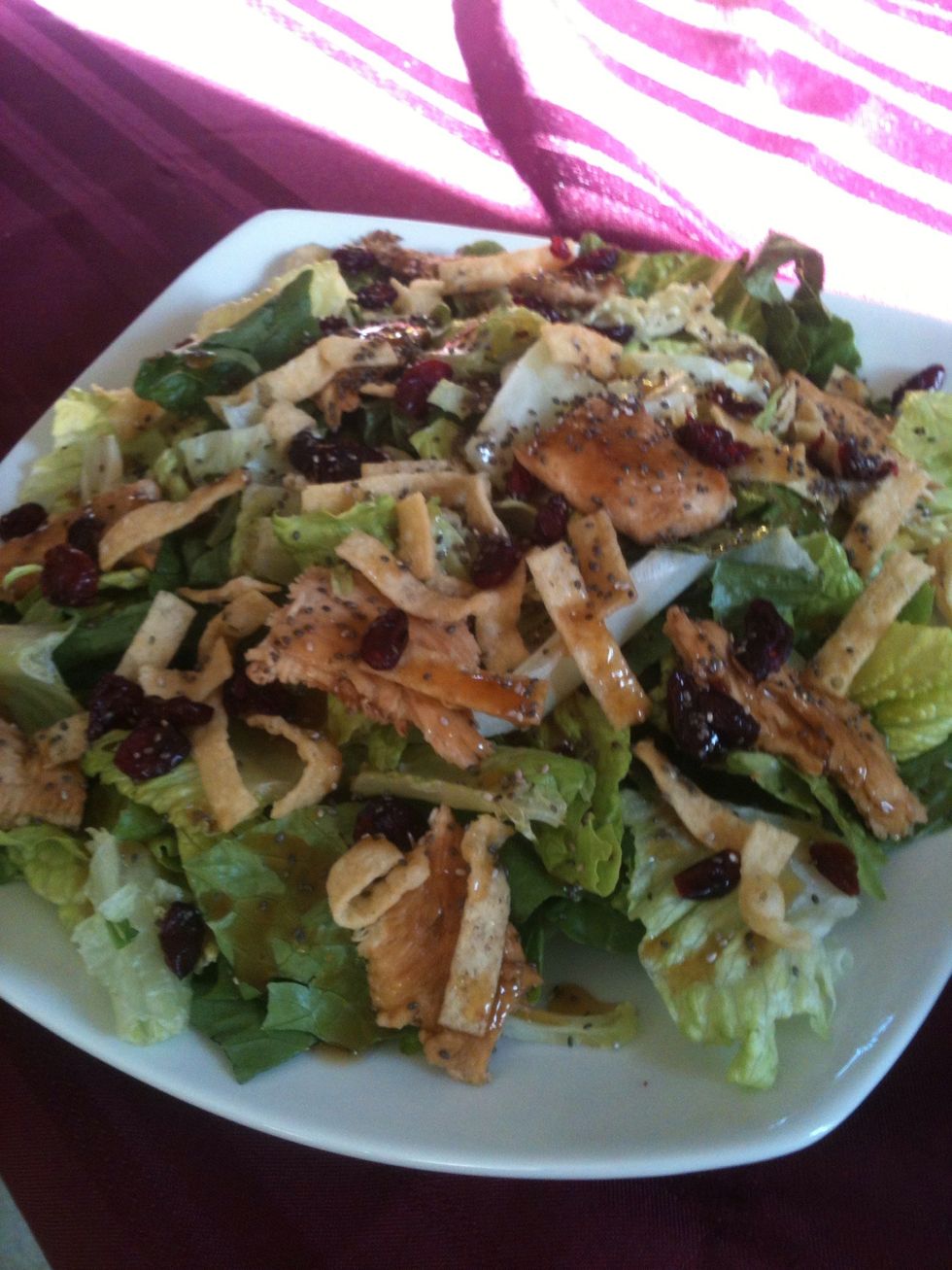 Take some fancy photos if you like.
And serve it up to your family for dinner! Hope you enjoy!
Chicken
1/2 tsp of salt
1 tsp of soy sauce
1 tsp of sesame seed oil
Lettuce
Wonton strips
Craisins
Sesame ginger salad dressing
Chia seeds (optional)