This is a variation to Lao Chicken noodle soup(kow piek) recipe that I tweaked for my own taste. I love the gummy rice noodles while my guy prefers the wonton noodle. It cures hangovers and sickness.
33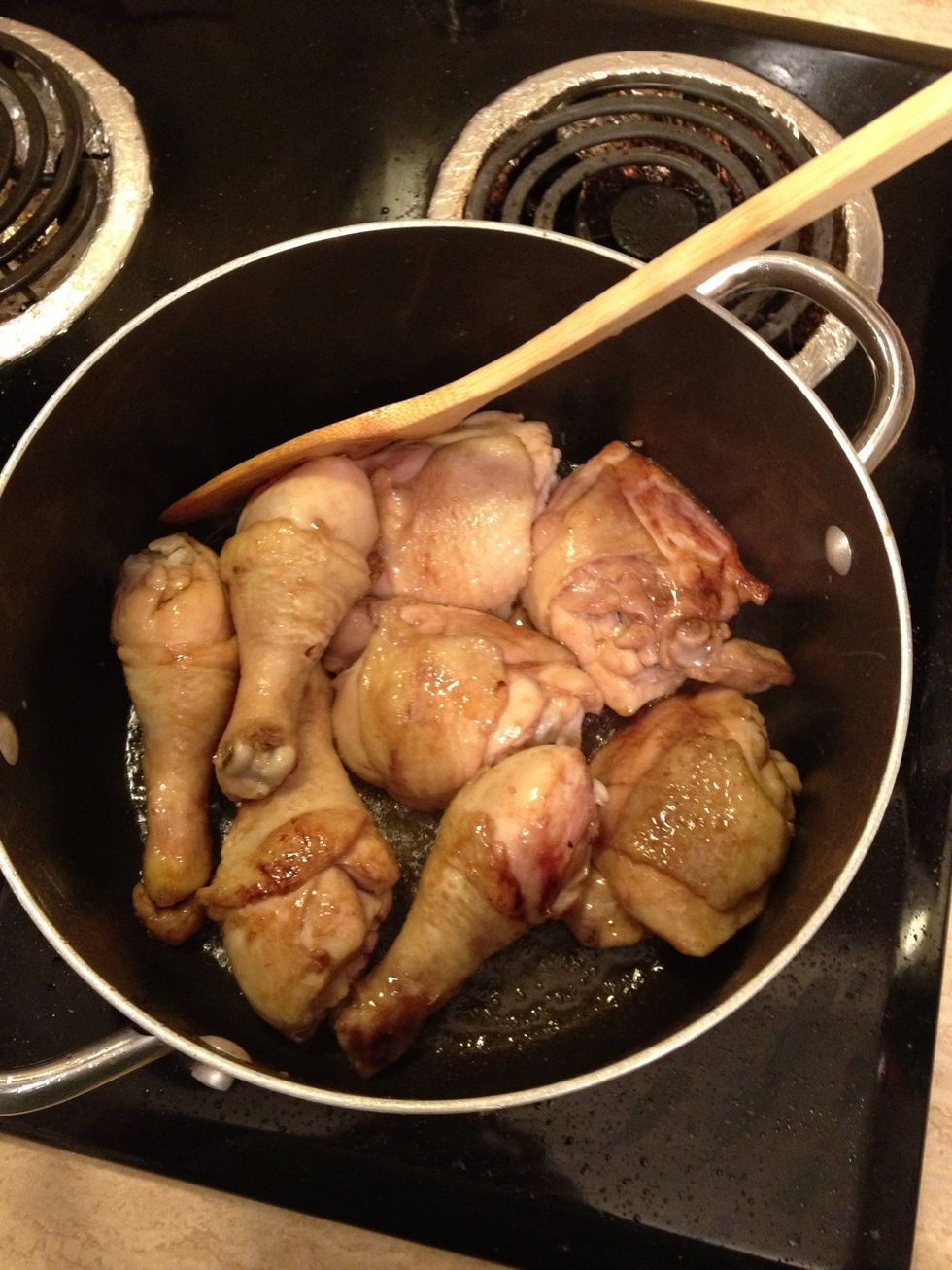 Start by browning your chicken pieces in some vegetable oil on medium-high heat.. Add a tbsp of oyster sauce and continue to brown the chicken, turning the pieces evenly. This takes about 8 minutes.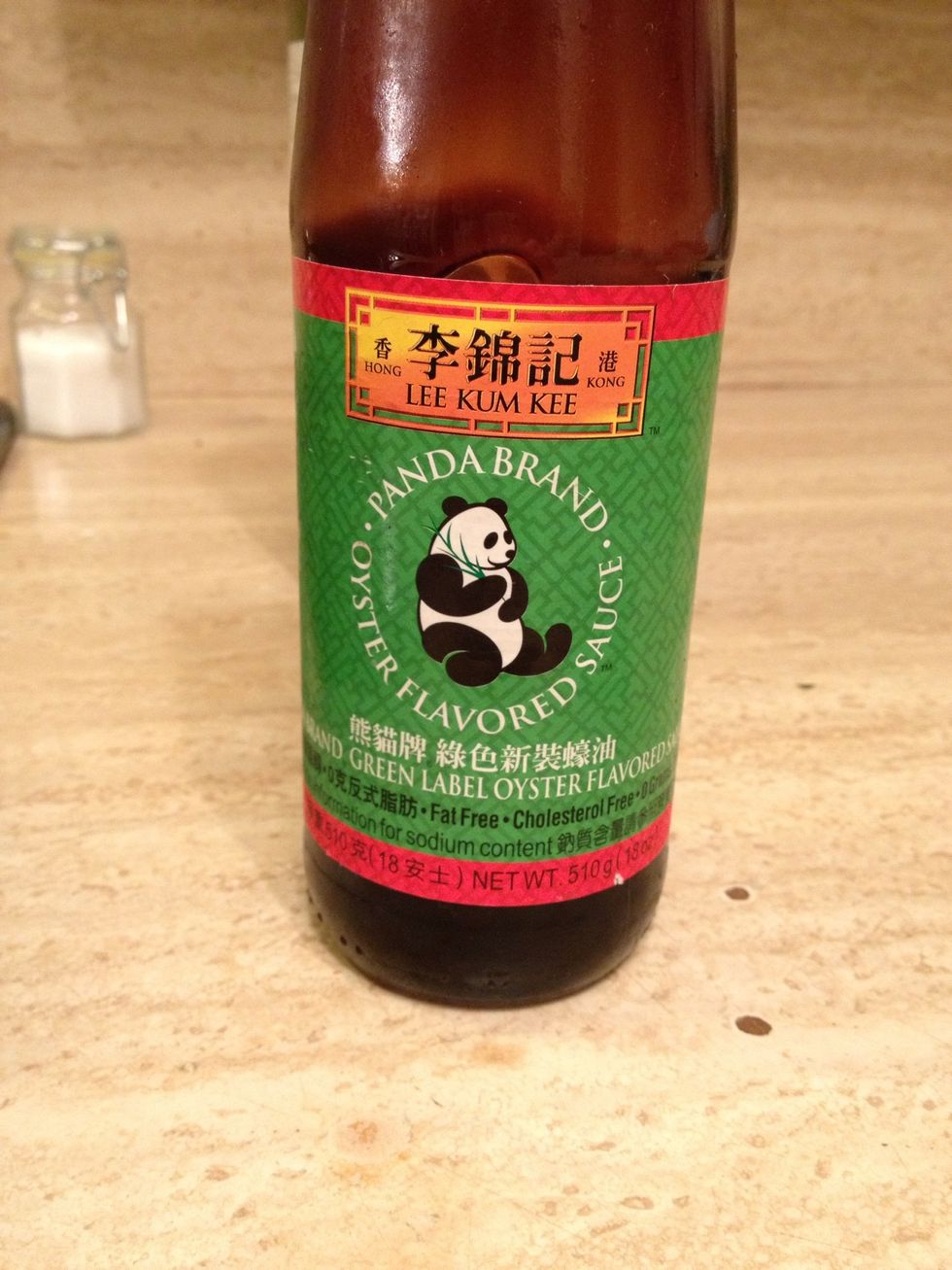 This is oyster sauce. This one happens to be MSG-free. Oyster sauce isn't necessary but it adds a nice flavor and sweetness as well as nice color to the broth.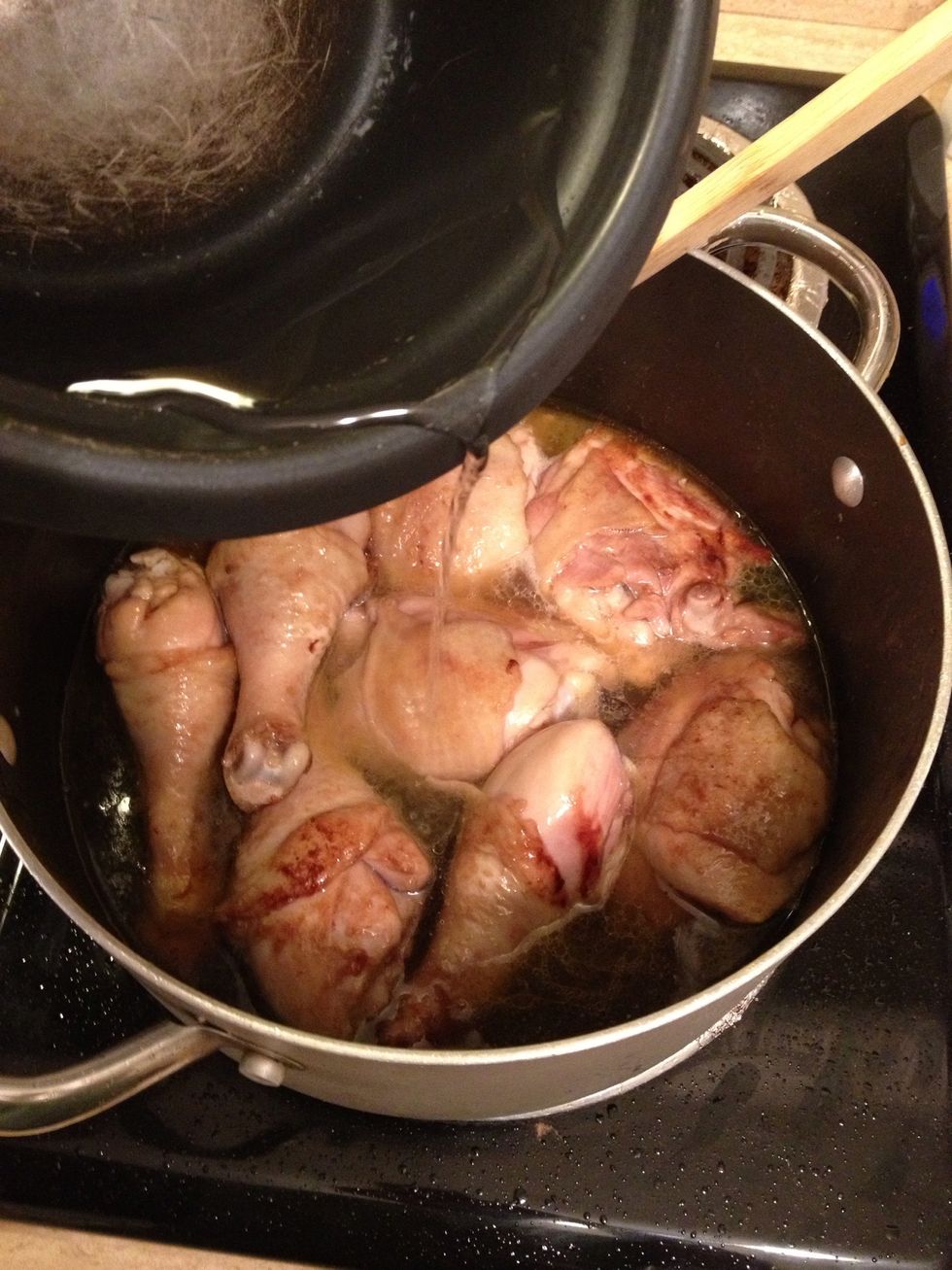 Once edges are nice and browned(no need to cook all the way through because it will soon be boiling away in water), add enough water till about an inch and a half from the top of pot.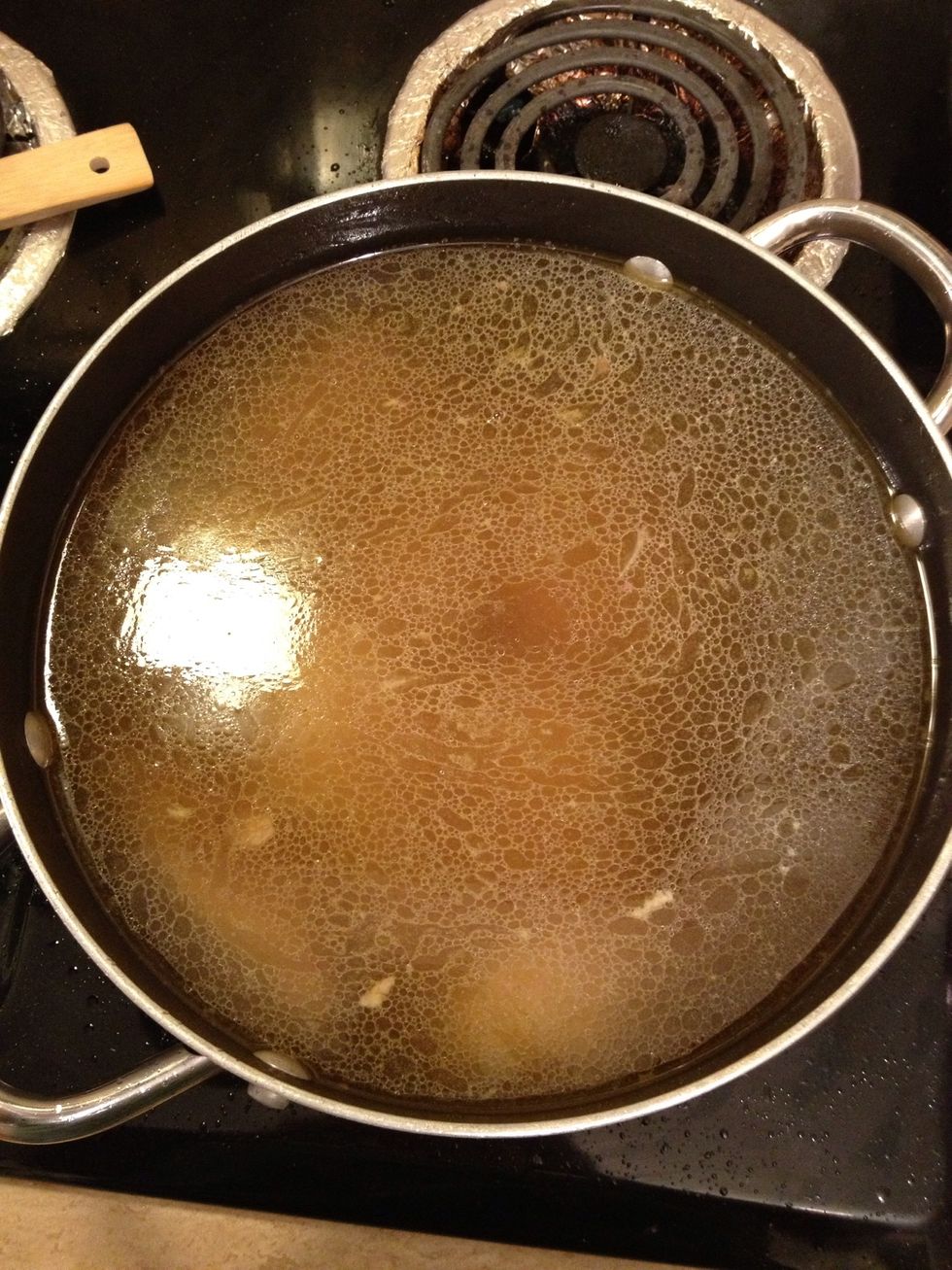 Should look like this. Allow the broth to come to a boil.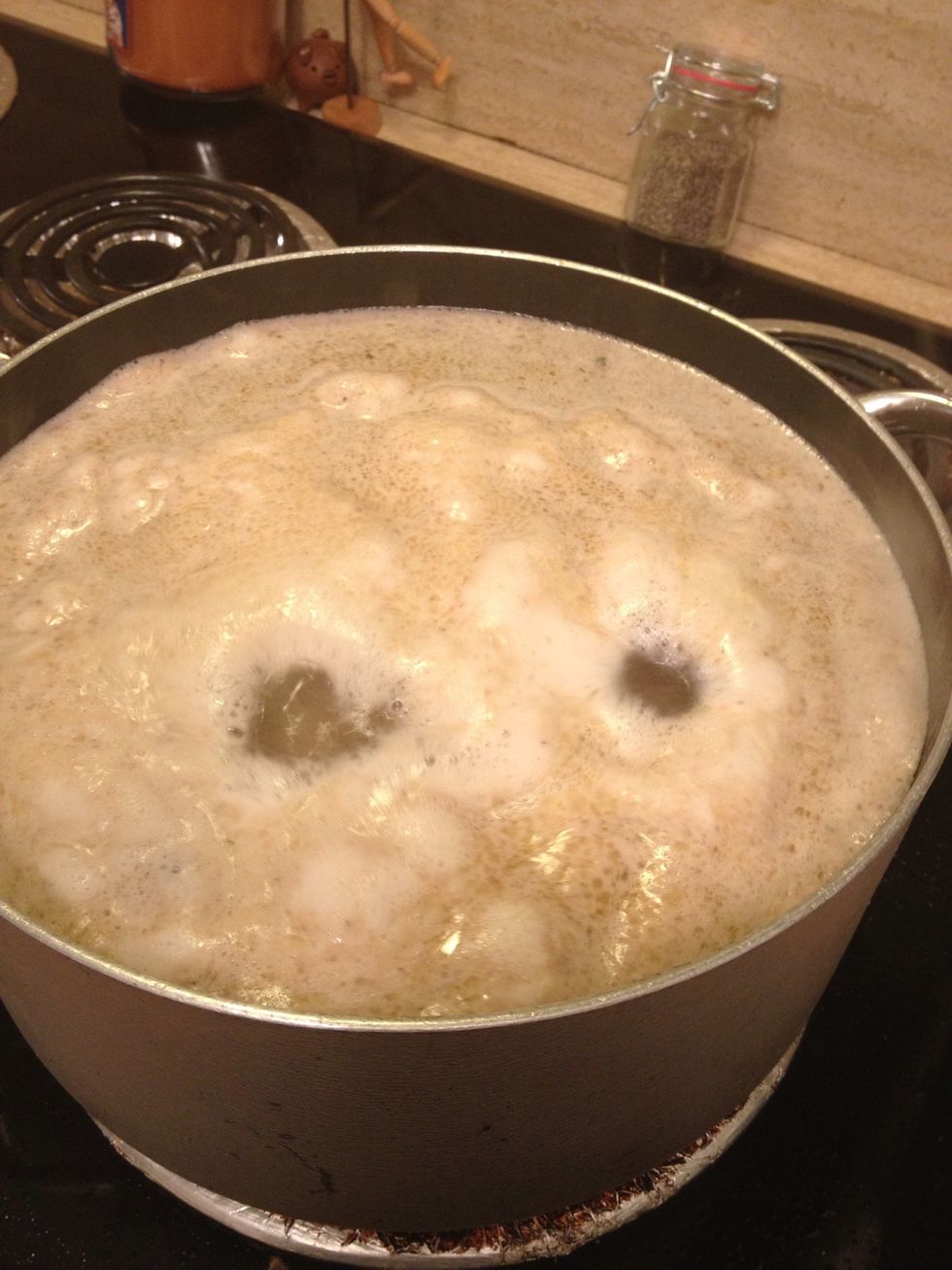 Once boiling, turn the heat down to medium and let it slowly boil(if its boiling over, lower heat) to about 10 minutes. At this point your scums and fat will surface.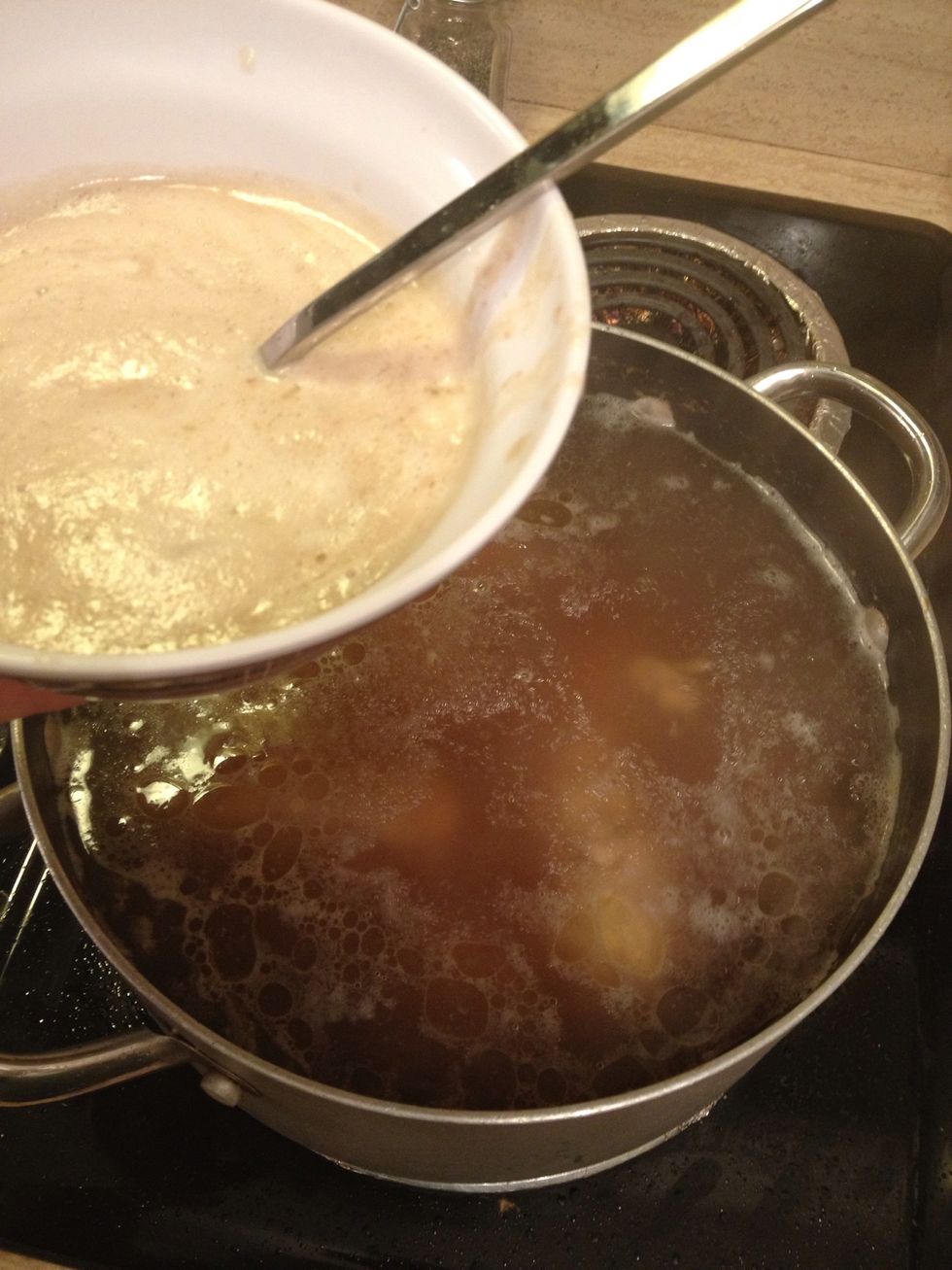 Scoop them out and continue to slowly boil your broth on medium for another 30 min.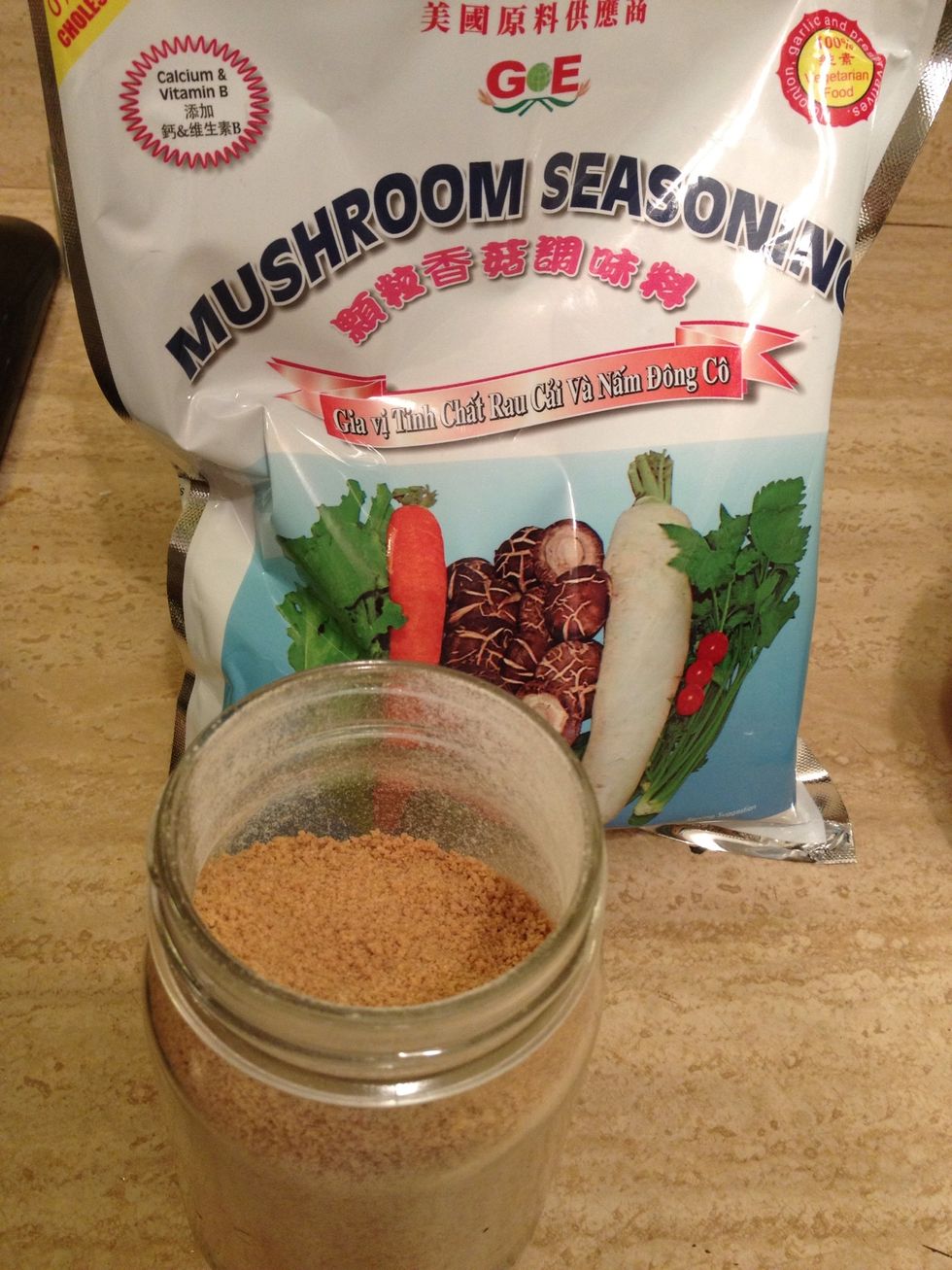 Once the fat and scums are gone, add about 3-4 tbsp of mushroom seasoning. Make sure to taste and adjust. I ended up adding about a tbsp of fish sauce in there for even more flavor but that's optional
As you are waiting for broth, chop green onions, cilantro and limes. Set aside. After 30-45 minutes your soup should be ready. You can pull the chicken meat off the bones and add the meat back in.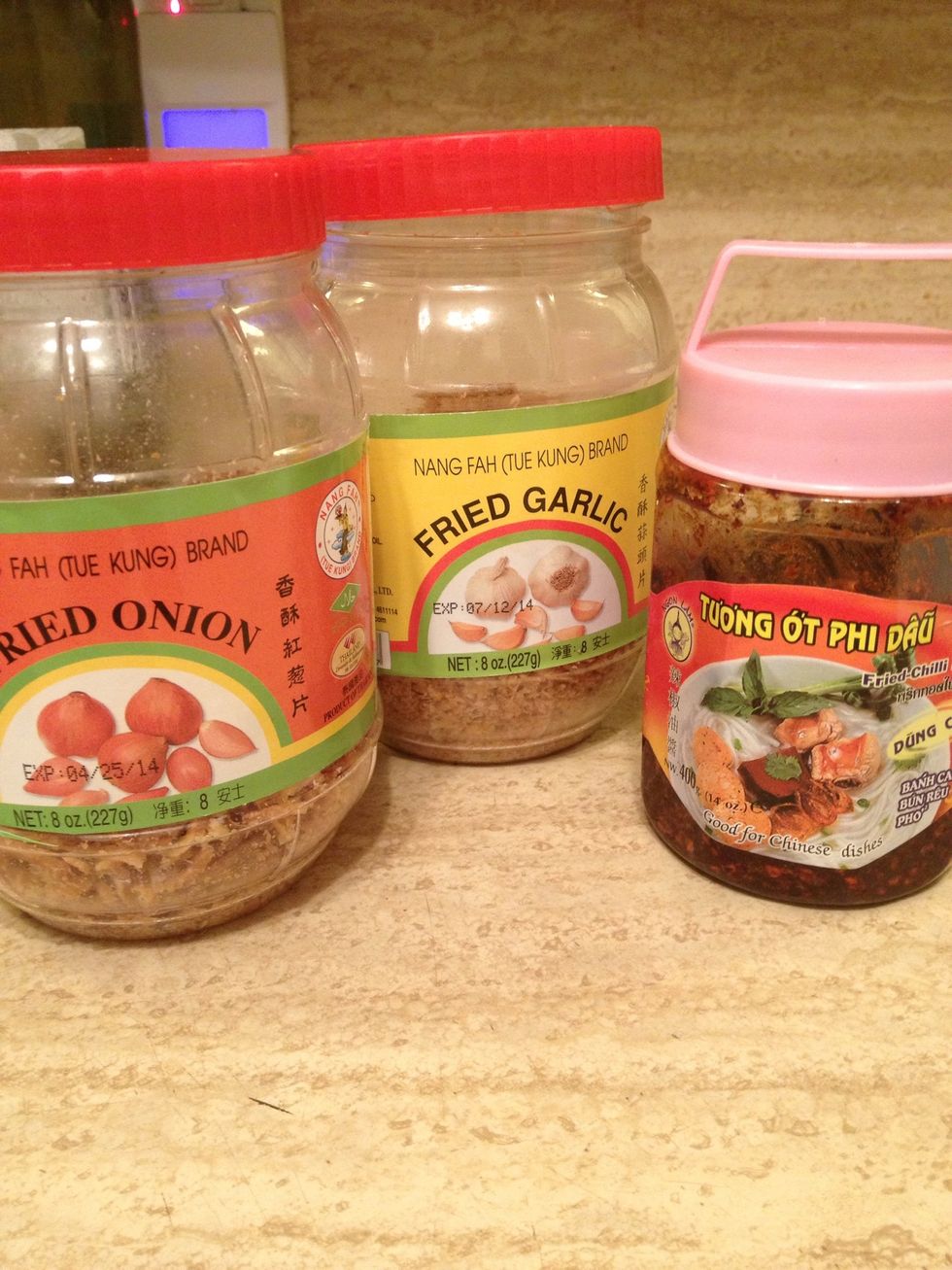 Here are the typical toppings for your chicken noodle soup (fried shallots, fried garlic, fried chili paste/oil).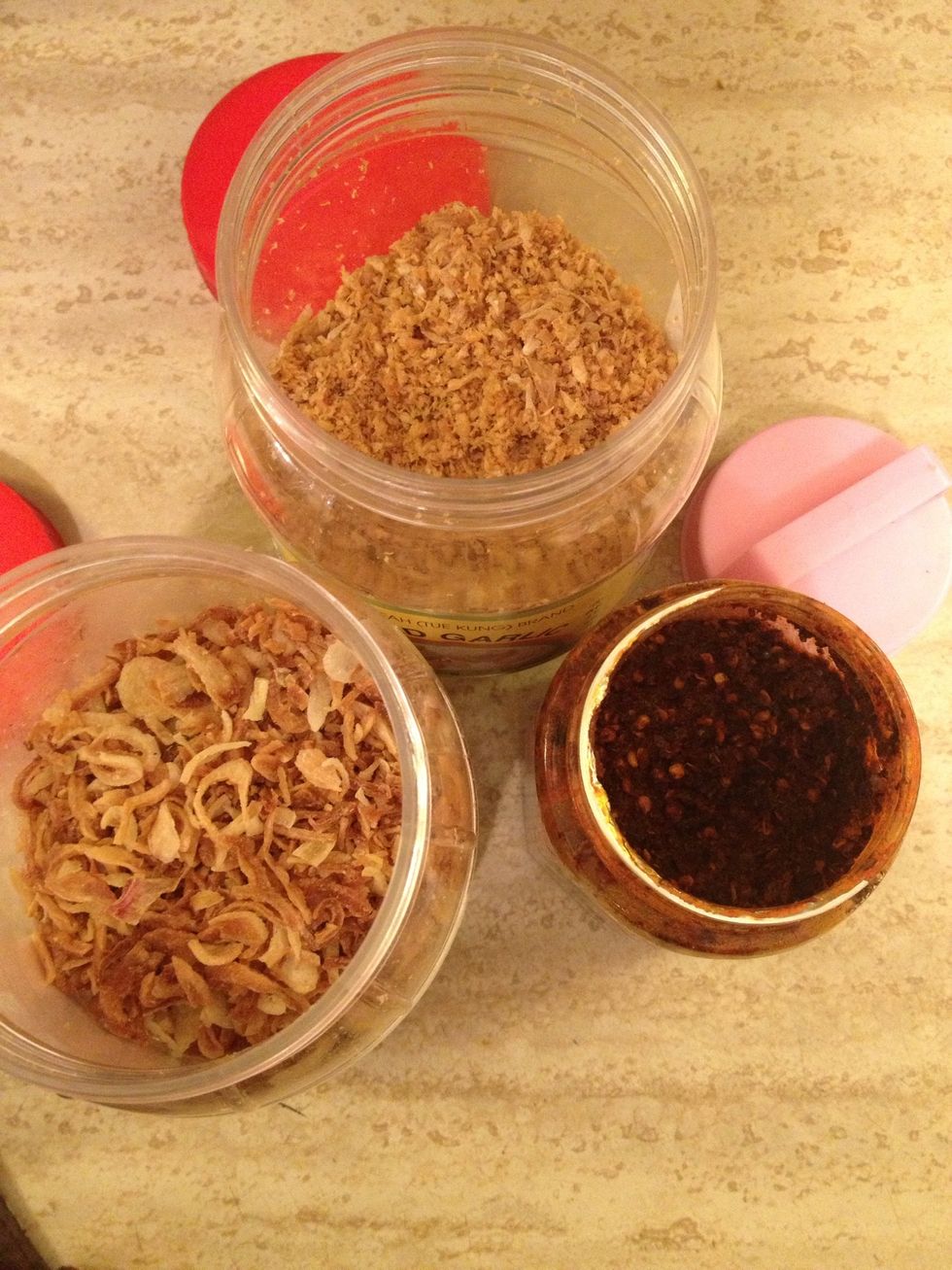 For those who wonder what they look like inside. ;)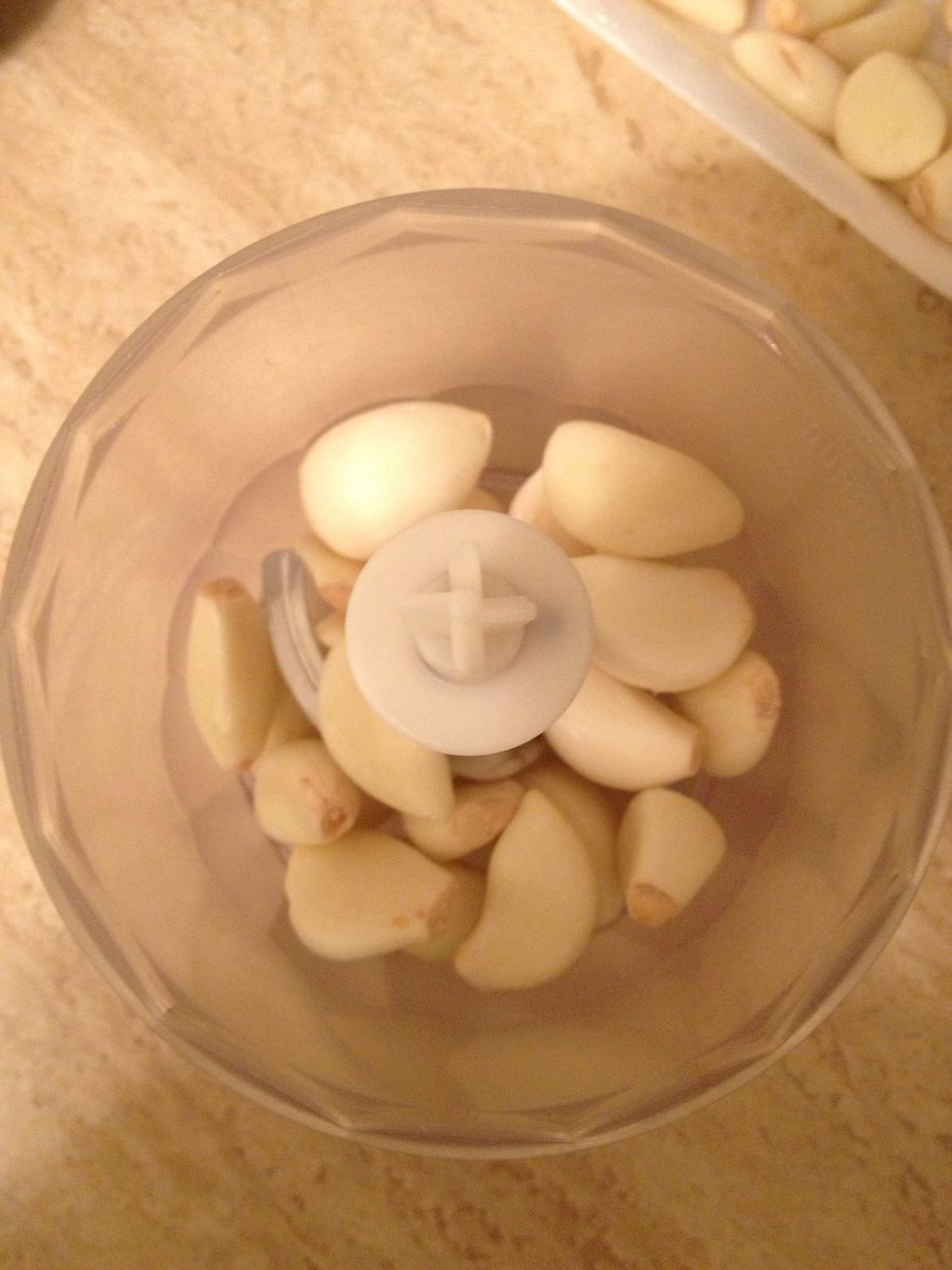 Personally, I prefer freshly made fried garlic over the packaged stuff. It's way yummier and sweet! Here's how to make: finely mince about 20 cloves of garlic.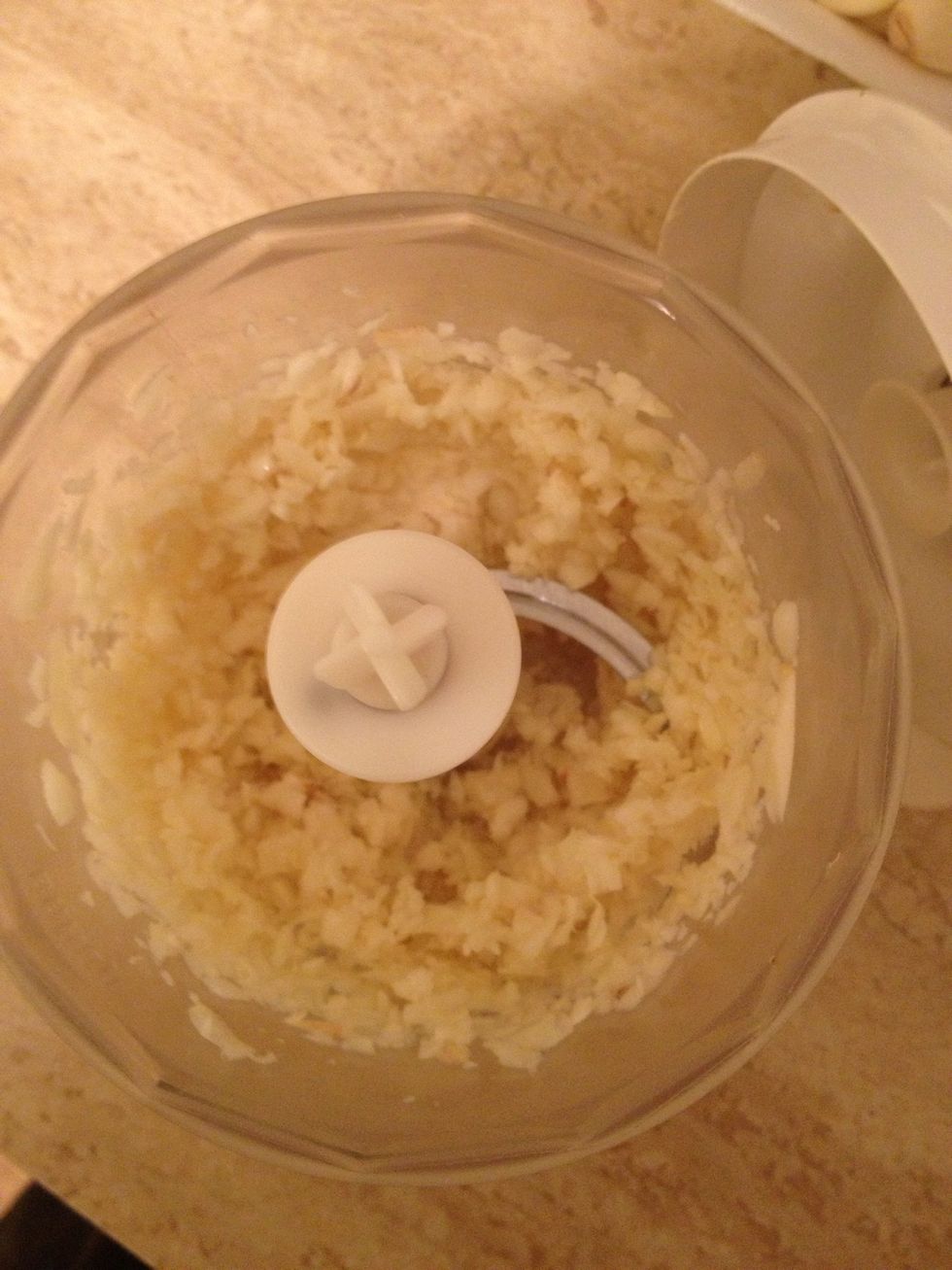 Much easier/faster in a food processor.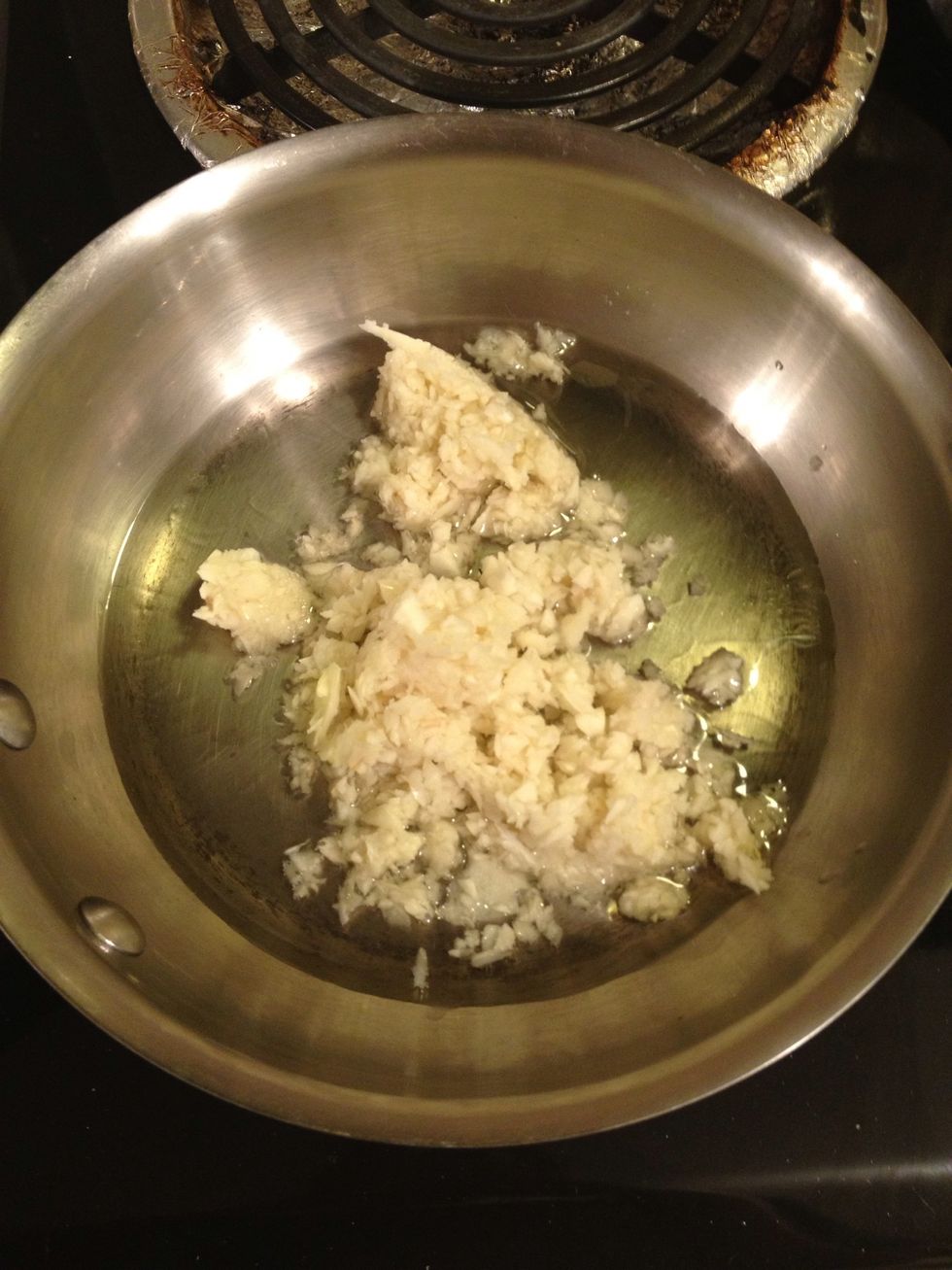 Add to a medium-high heated pan with about 1.5 tbsp vegetable oil. Toast/fry the garlic but watch closely so it doesn't burn! Stir often. Takes about 7-10 minutes.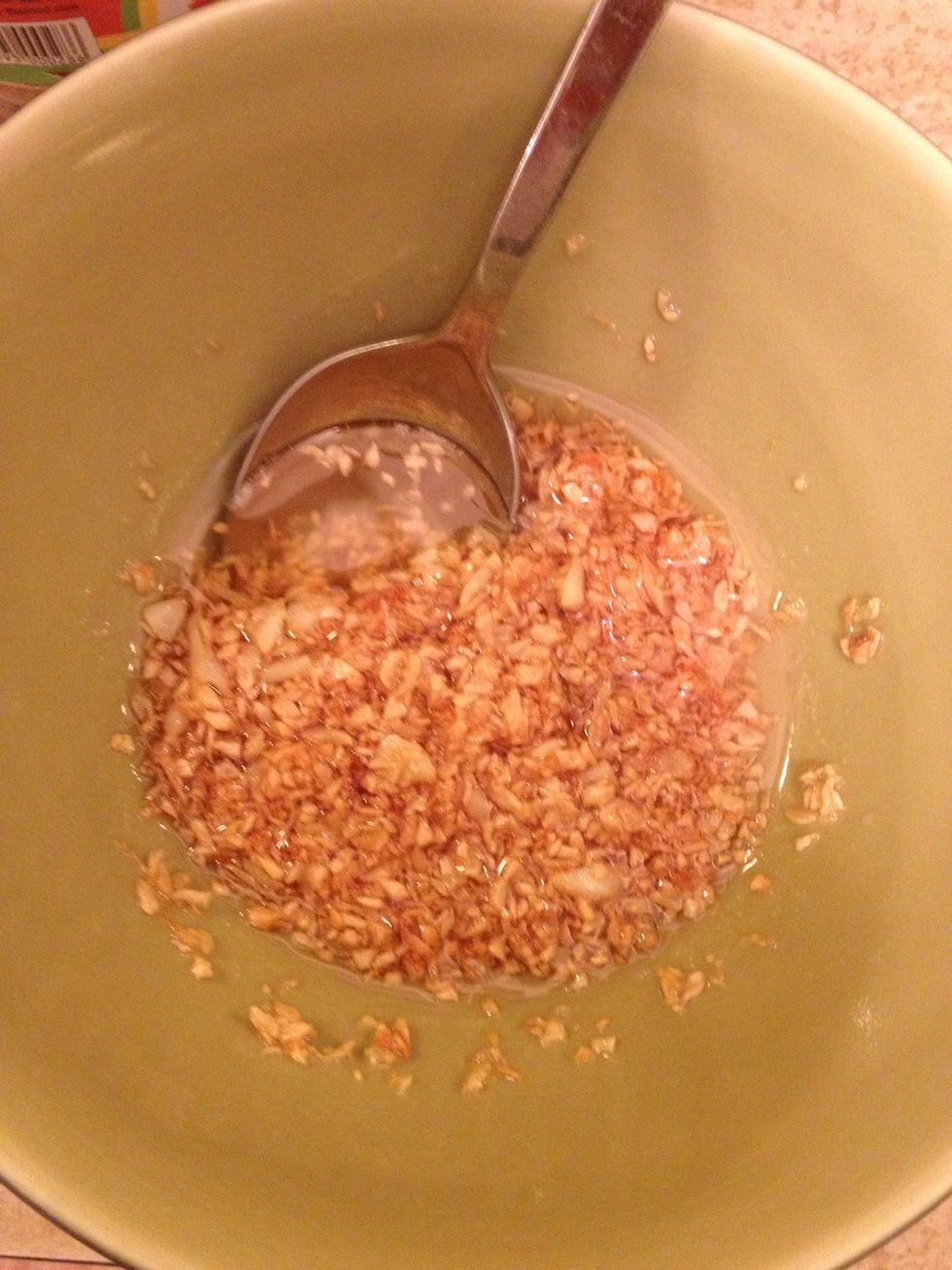 Once golden brown, turn off heat and pour the fried garlic with oil in a ceramic bowl. Taste them! They are delicious :)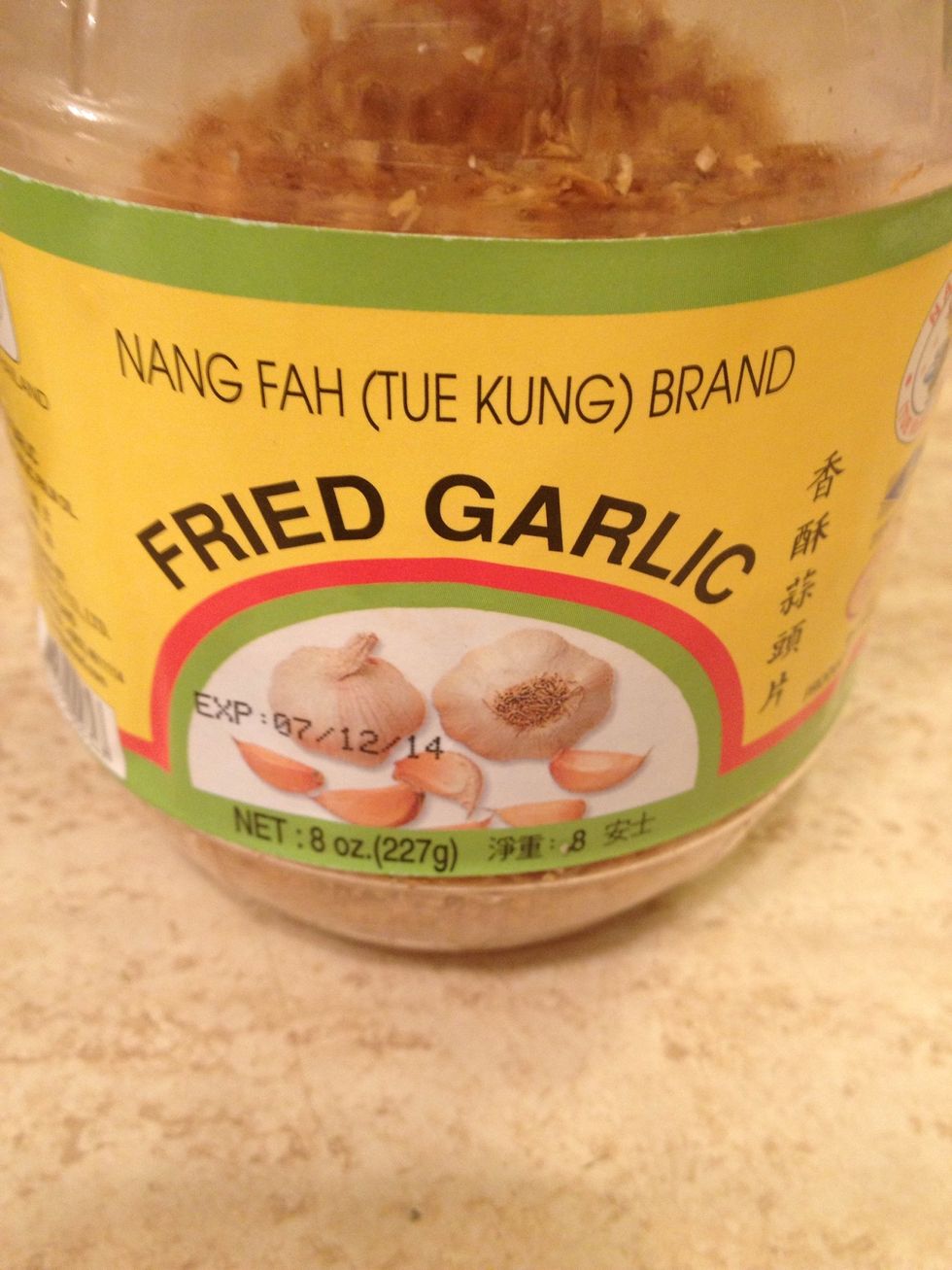 But if I don't have enough garlic on hand, I use this.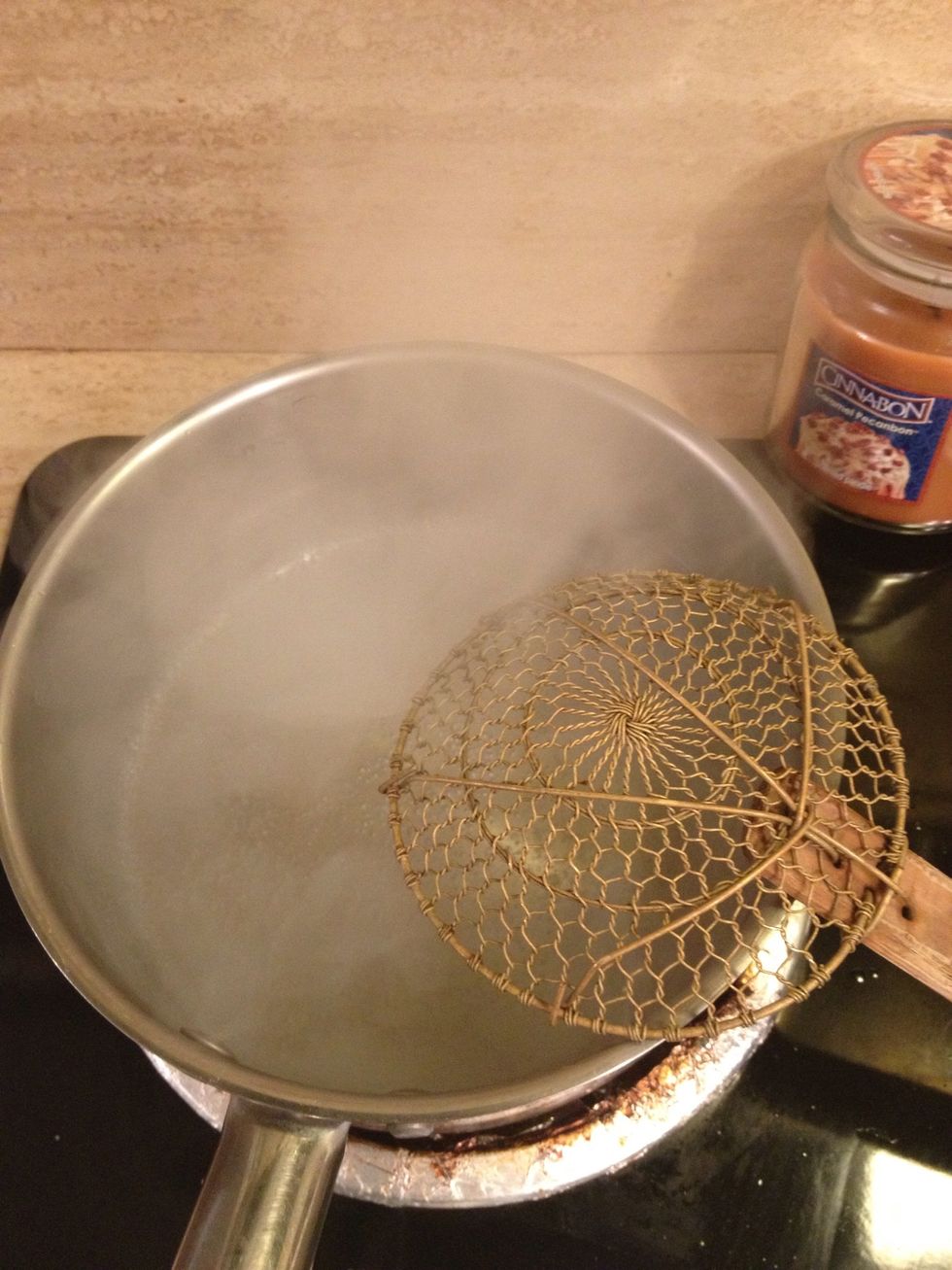 In a small pot, boil some water (enough to boil your noodle serving).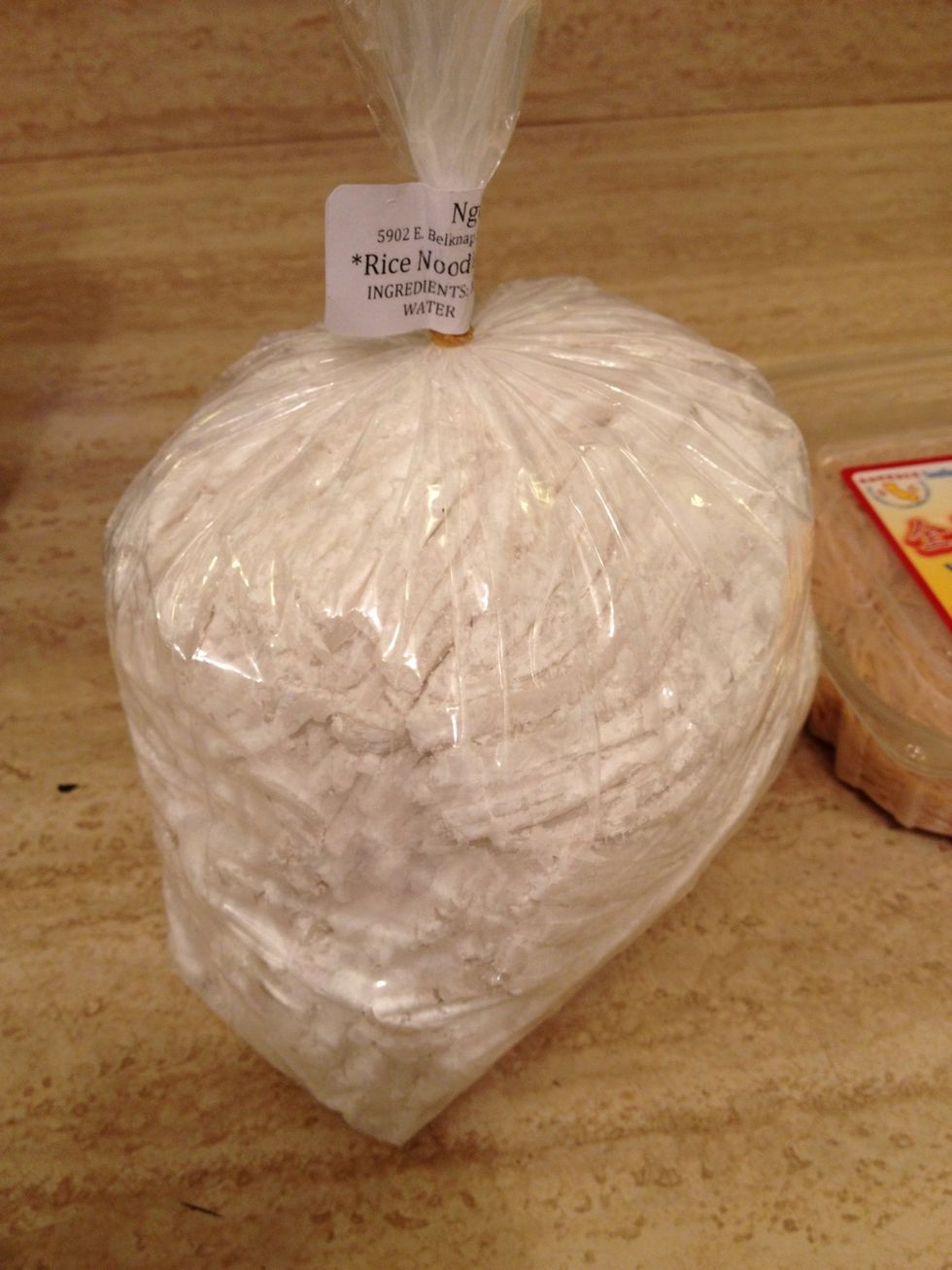 I'll be eating these noodles. Just a handful is good for one serving(be careful they expand when they are cooked). They are made of rice flour so they are very chewy which I LOVE! Udon would work also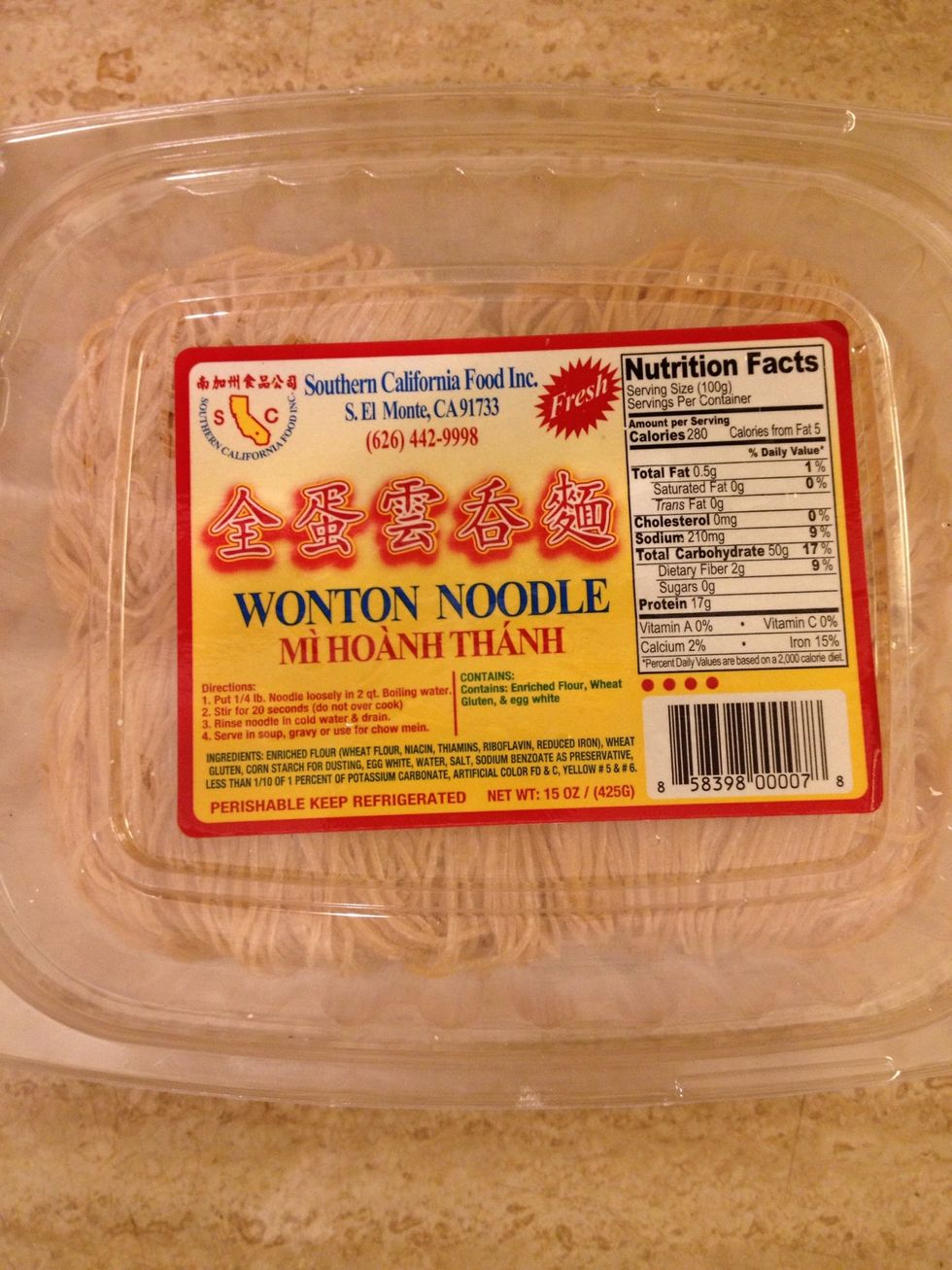 My guy doesn't care for the chewiness of those banh canh noodles so he likes the bite of the wonton noodles.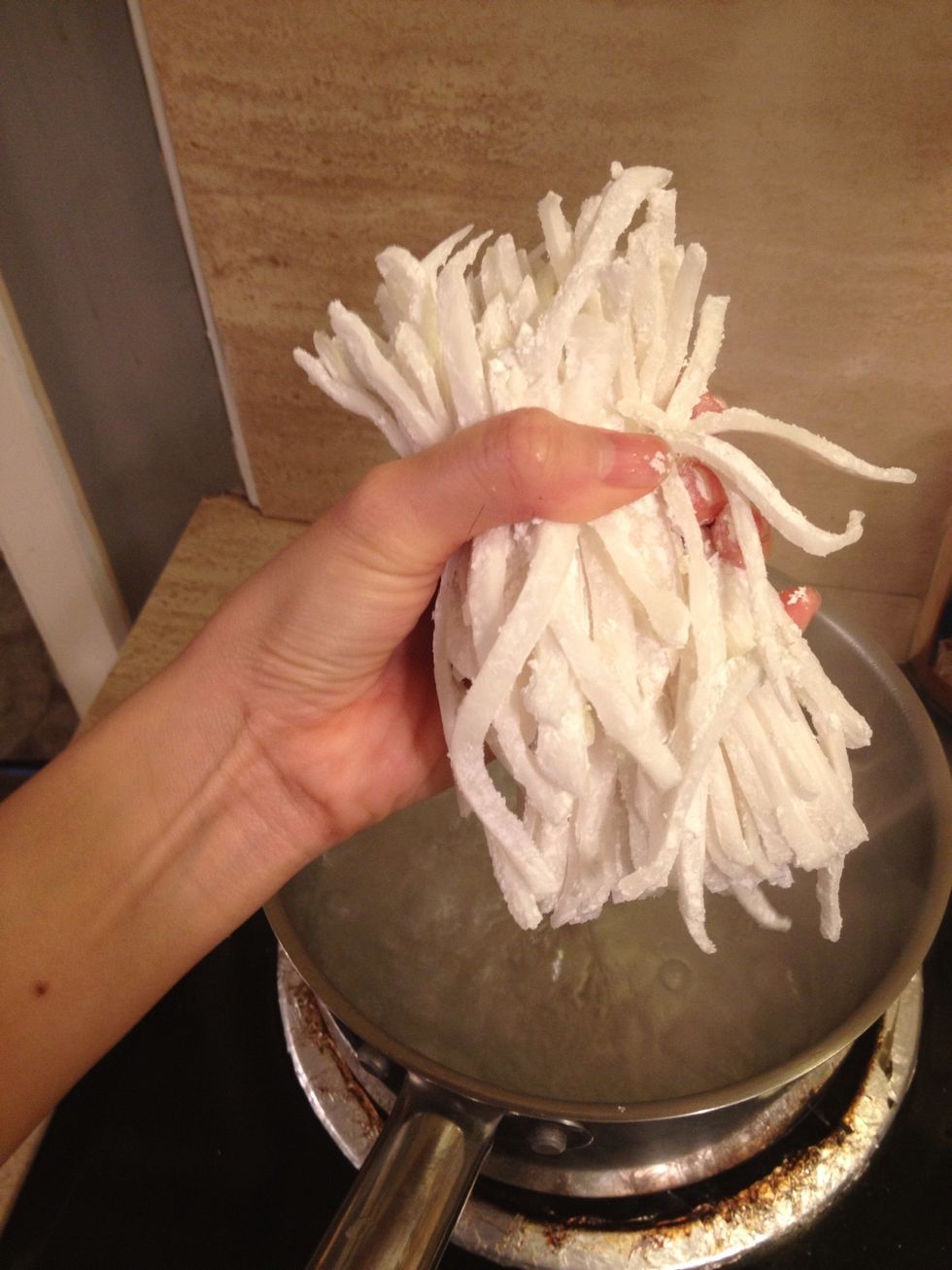 My water is ready so I'm dropping the noodles in. It takes about one minute or two and it could boil over if you don't keep an eye on them. Do NOT overcook them please!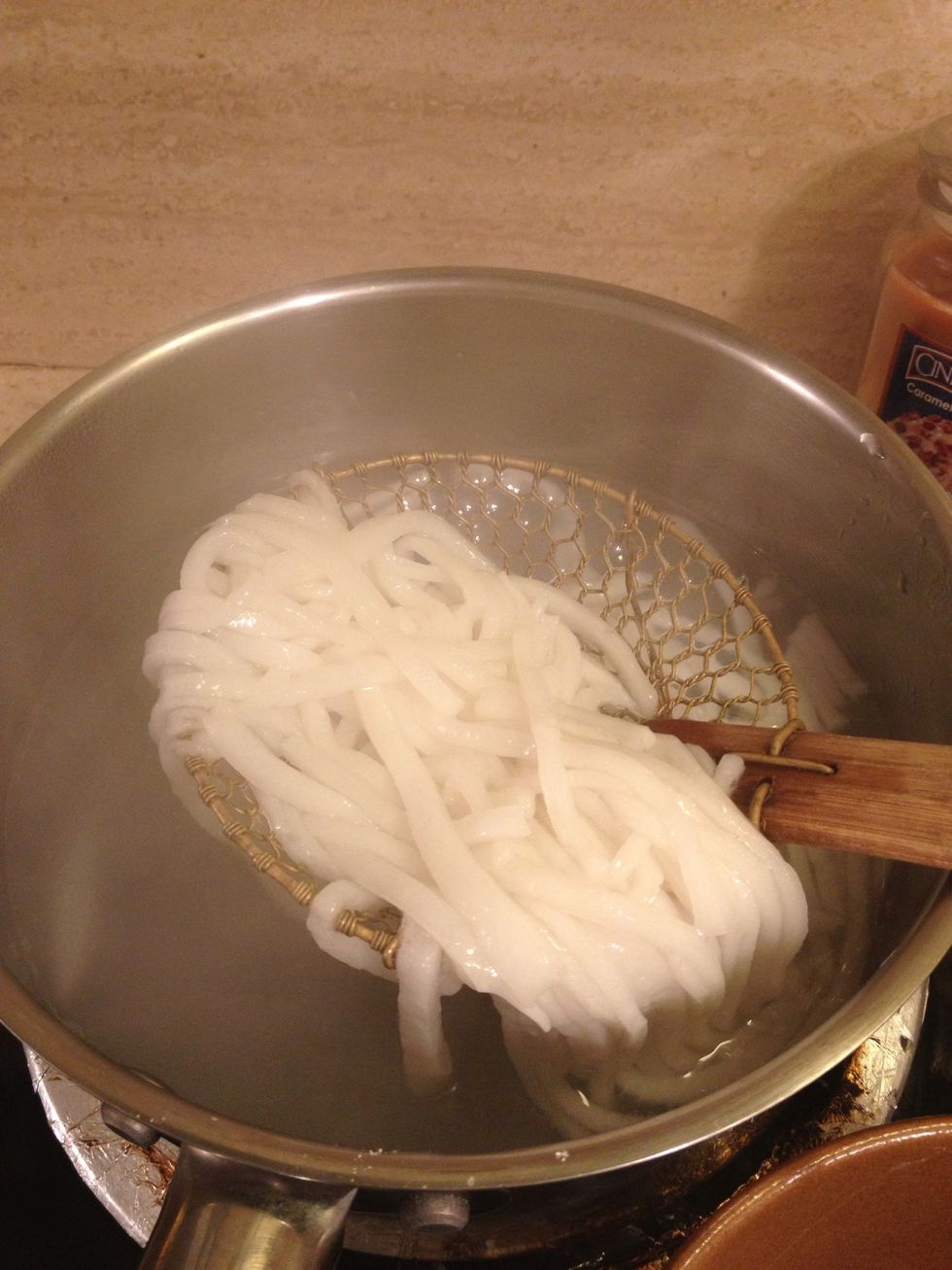 With a strainer or slotted spoon, pull the noodles out and place in a soup bowl. After about a min, the water will come back to boil so add the wonton noodles and repeat same steps as with rice noodle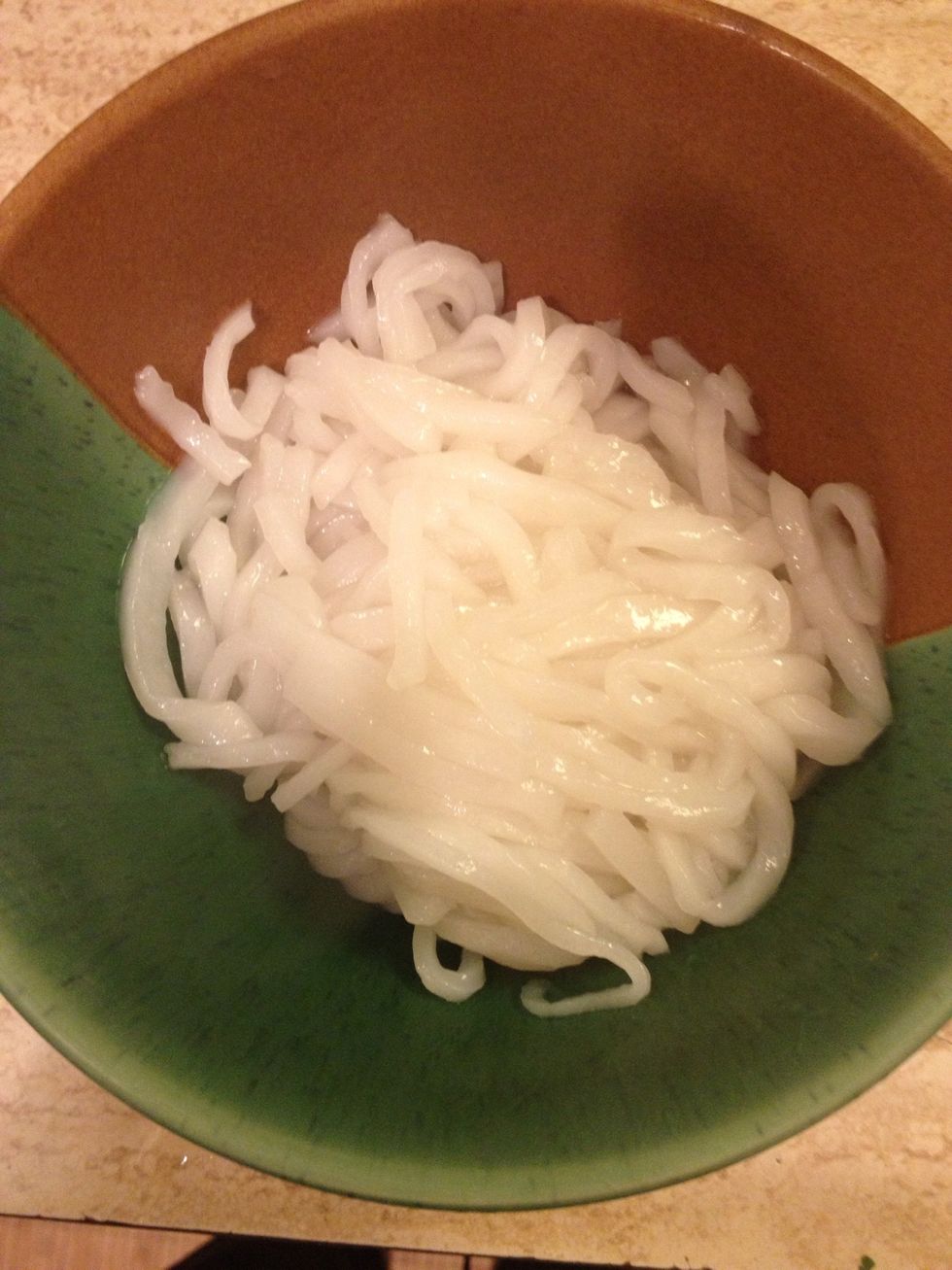 The noodle should still be firm and slightly translucent.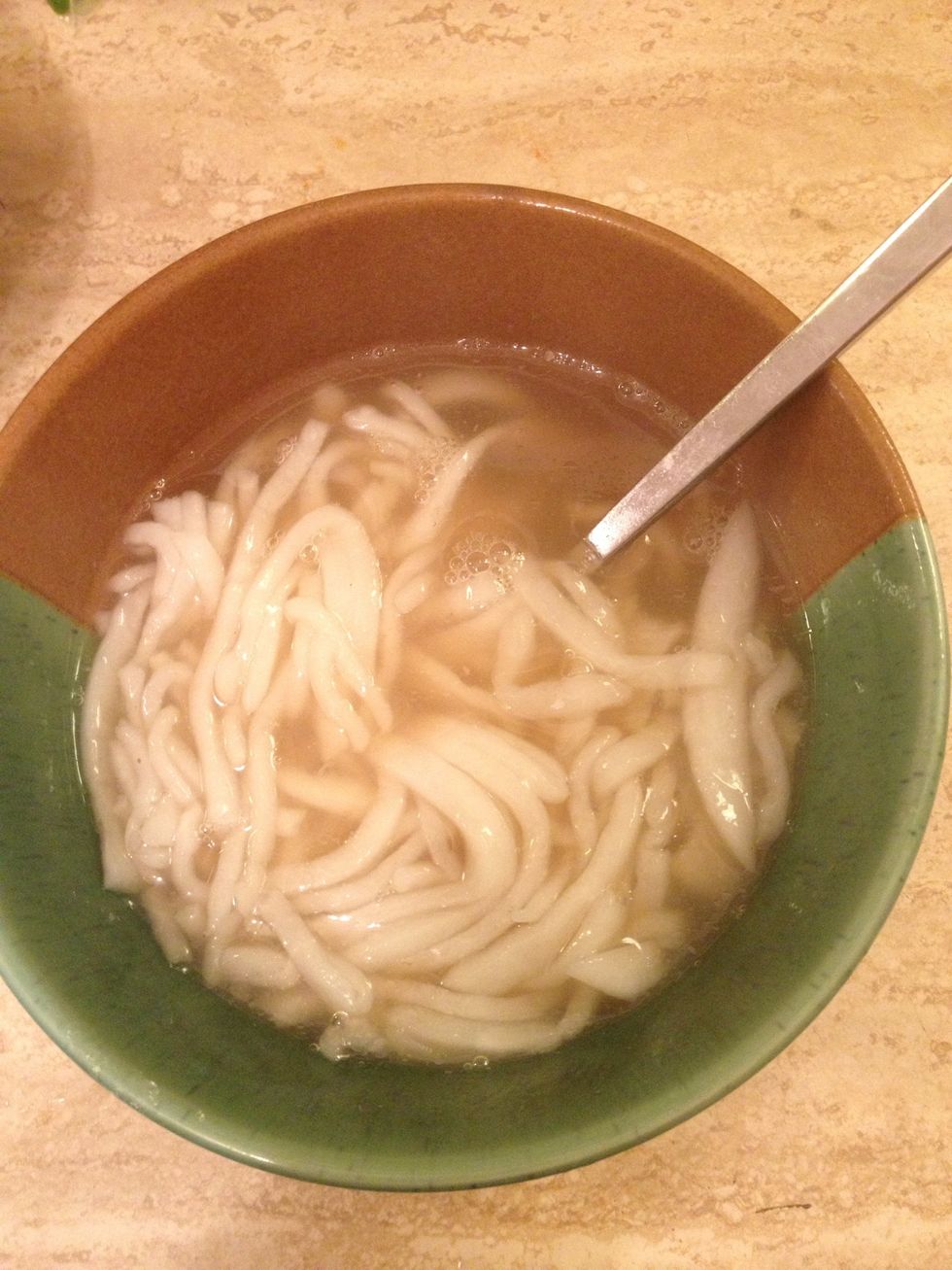 Add a few ladles of the broth as well as the chicken meat. I didn't eat any chicken but my guy did so I left the whole pieces in the soup instead of pulling off the bone.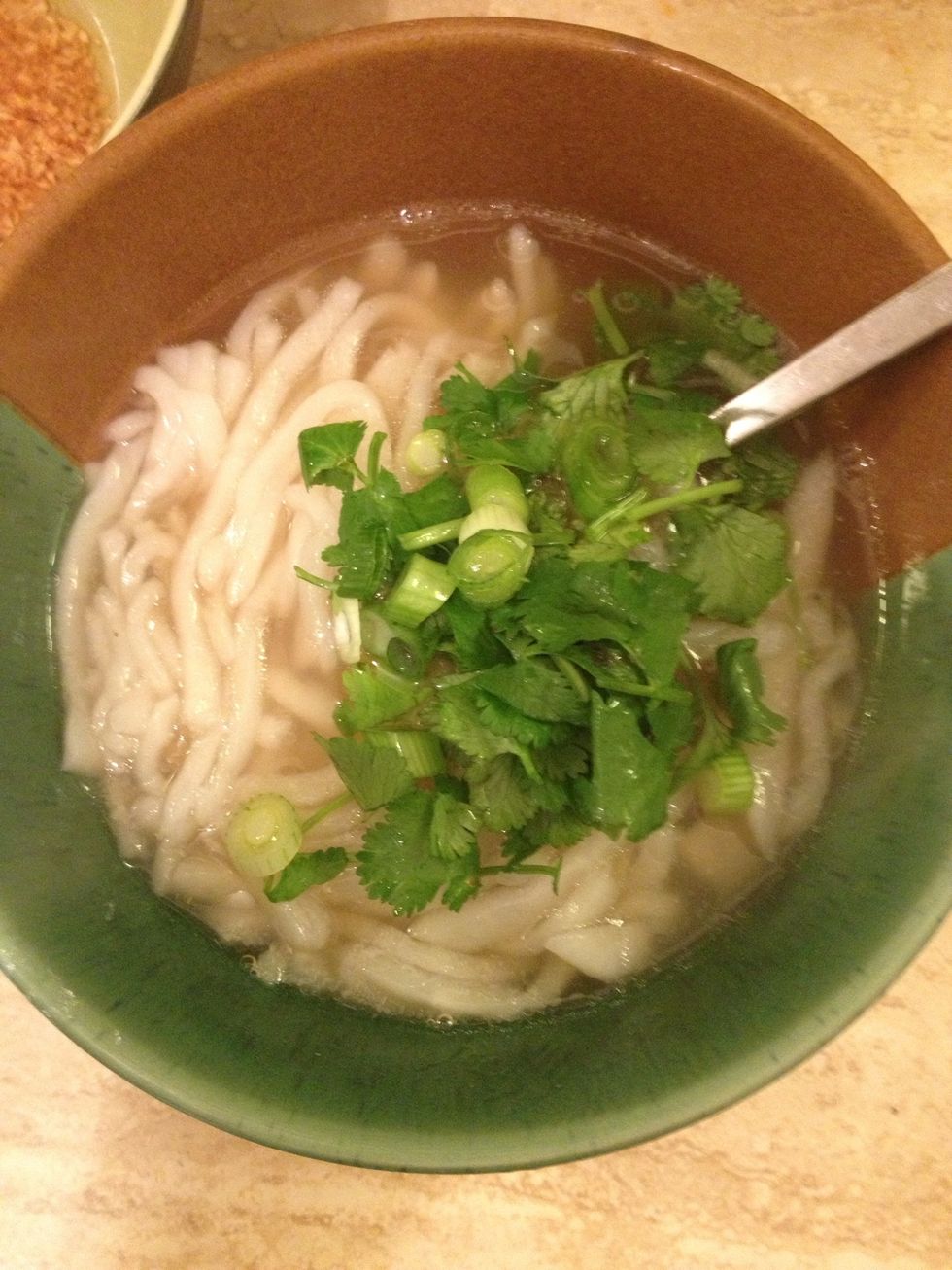 Now add the fresh greens! Squeeze in a lime wedge too!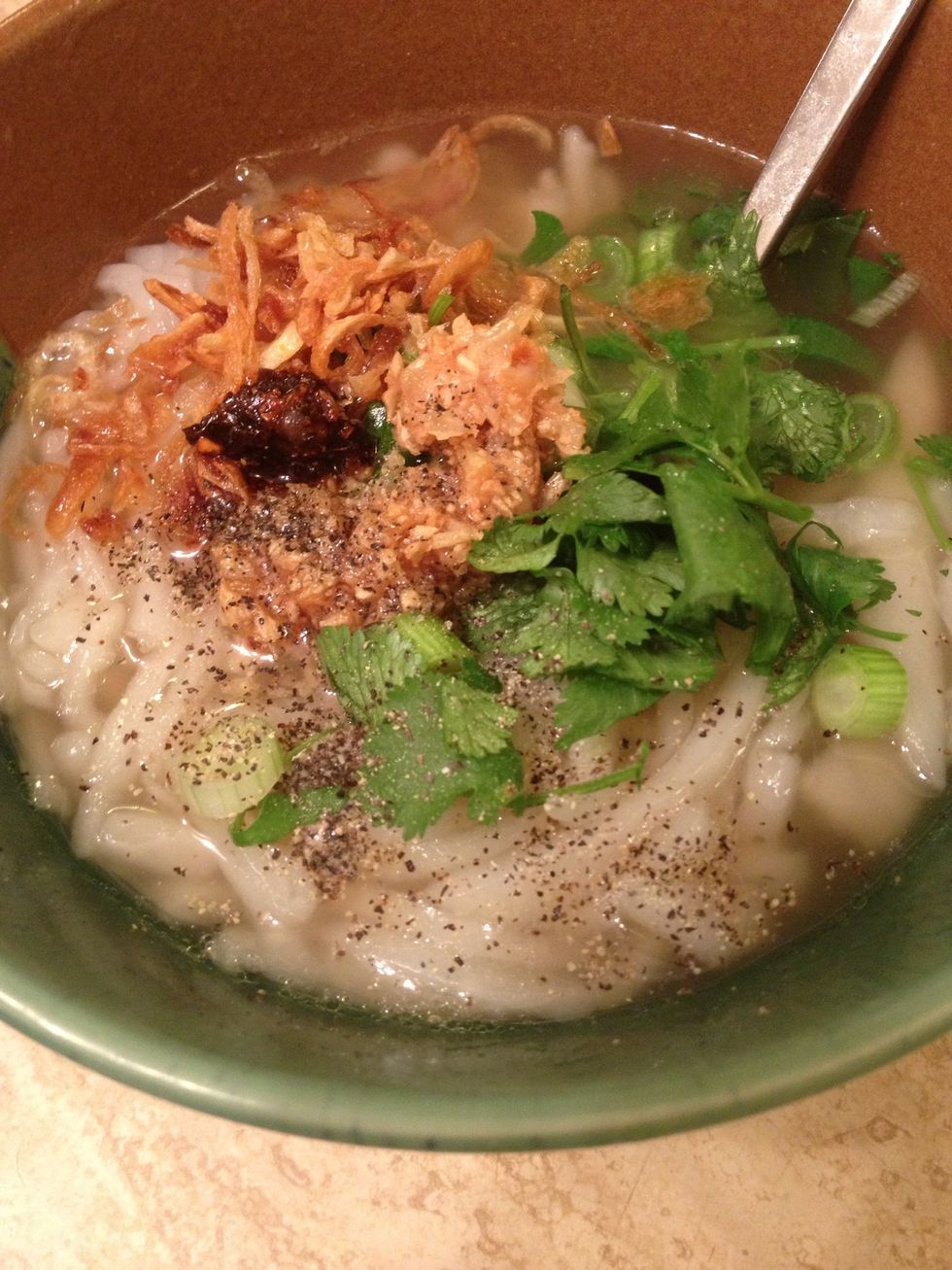 Finish it off with the fried garlic, shallots and chili paste. Add black pepper if you like.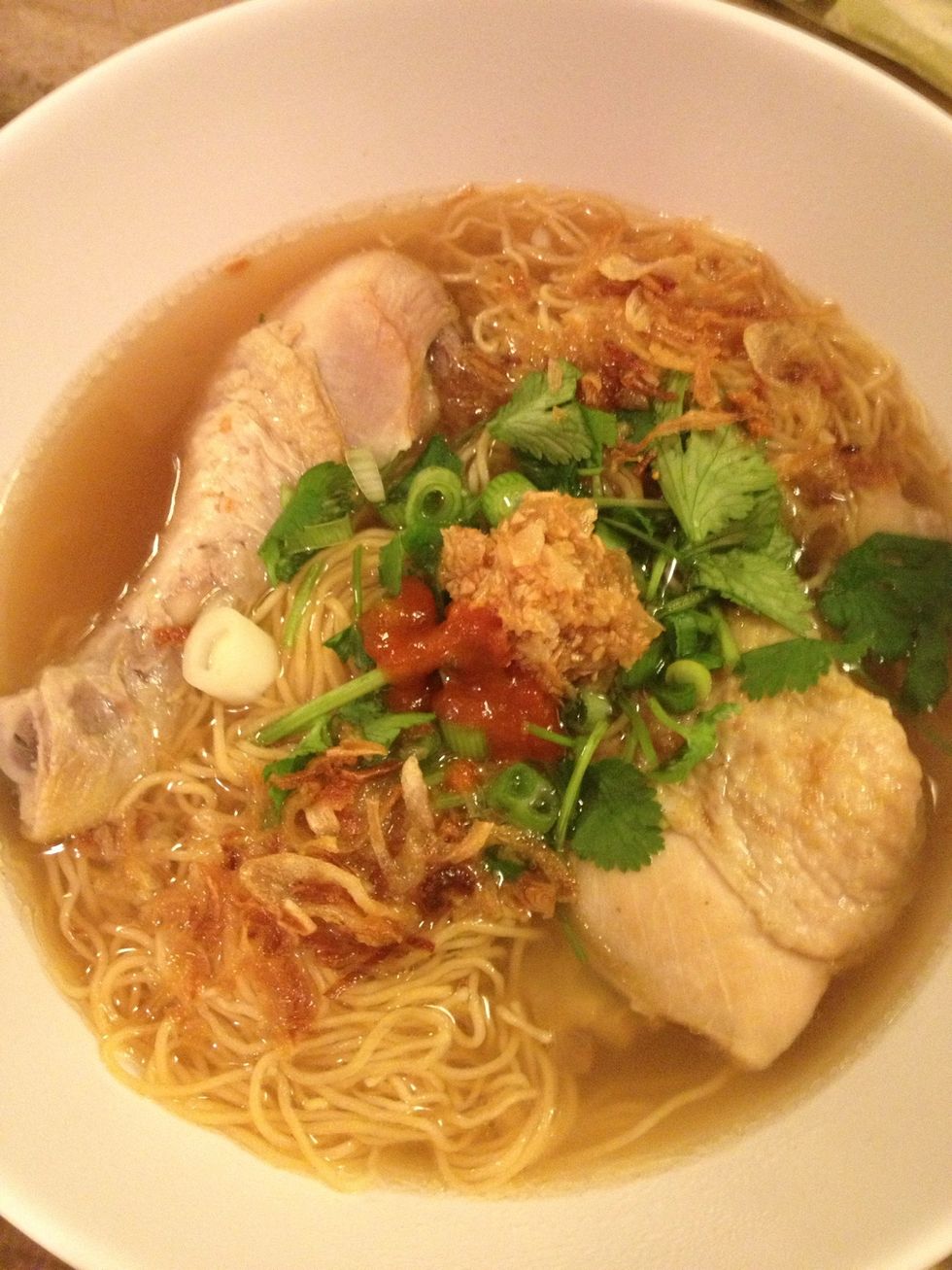 Same toppings for the other noodles. My guy hates chili oil so I put sriracha instead.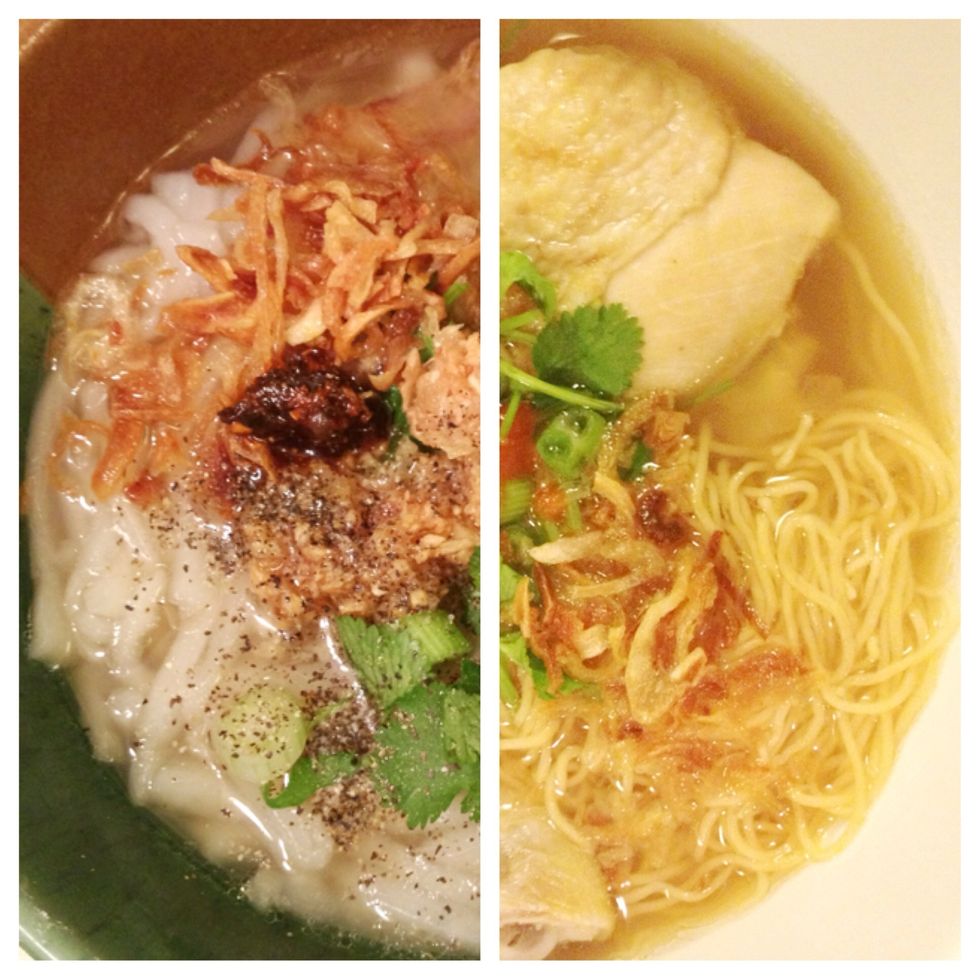 Enjoy! I love this kind of meal on a lazy Sunday or if its rainy outside. ;) I hope you try this recipe sometime. :)
6-8 pieces of dark meat chicken
1.0Tbsp oyster sauce
Vegetable Oil
Mushroom seasoning or chicken bouillon cube
Green Onion
Cilantro
Limes
20.0 Fresh garlic cloves or fried garlic
Fish Sauce (optional)
Fried Chili Oil (optional)
Fresh rice noodle(banh canh)
Fresh wonton noodle