This simple, vegan pesto makes great use of any extra arugula you may have from the garden or a CSA subscription (and it freezes beautifully). Adapted from the Angelica Home Kitchen Cookbook.
828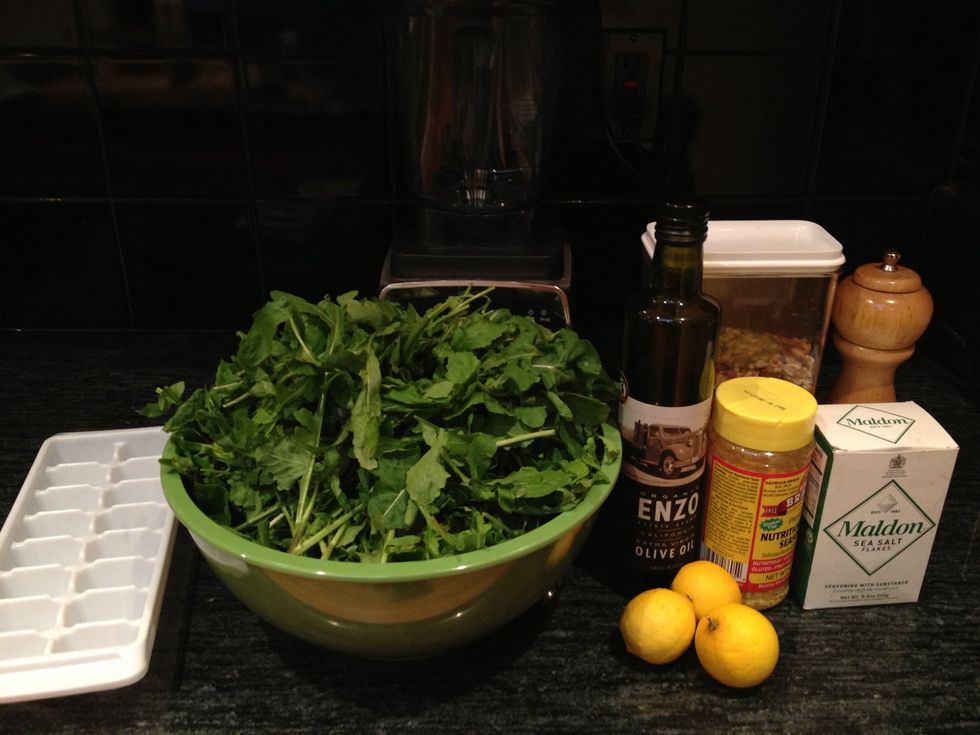 Gather the ingredients. I ended up with a ton of arugula from my garden, so I am making this recipe in an effort to use some of it up!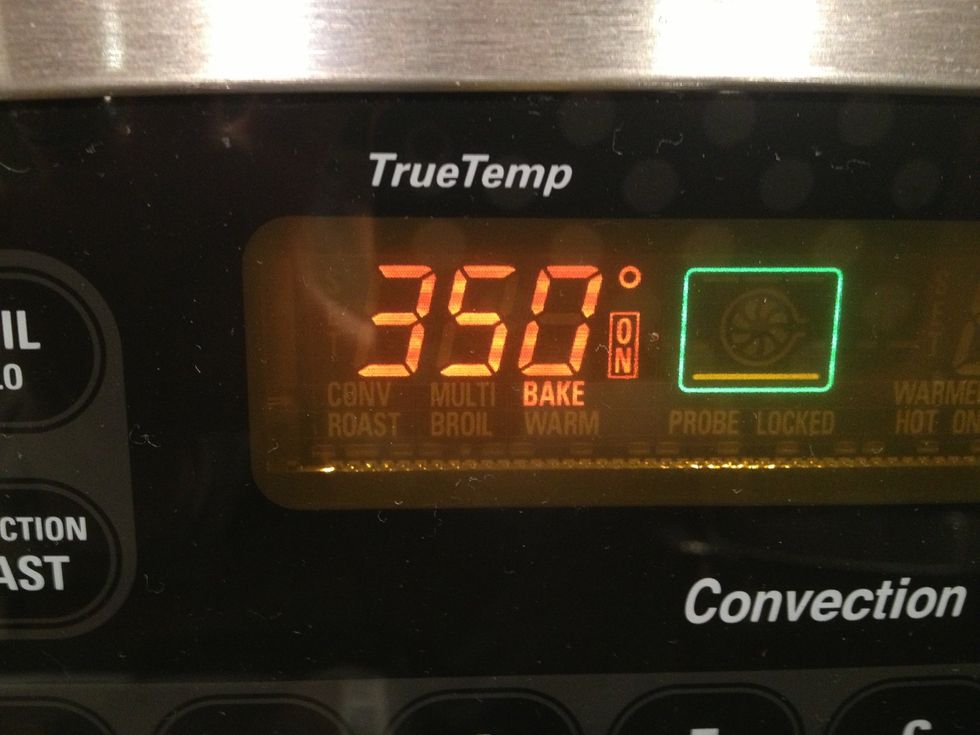 Preheat the oven to 350.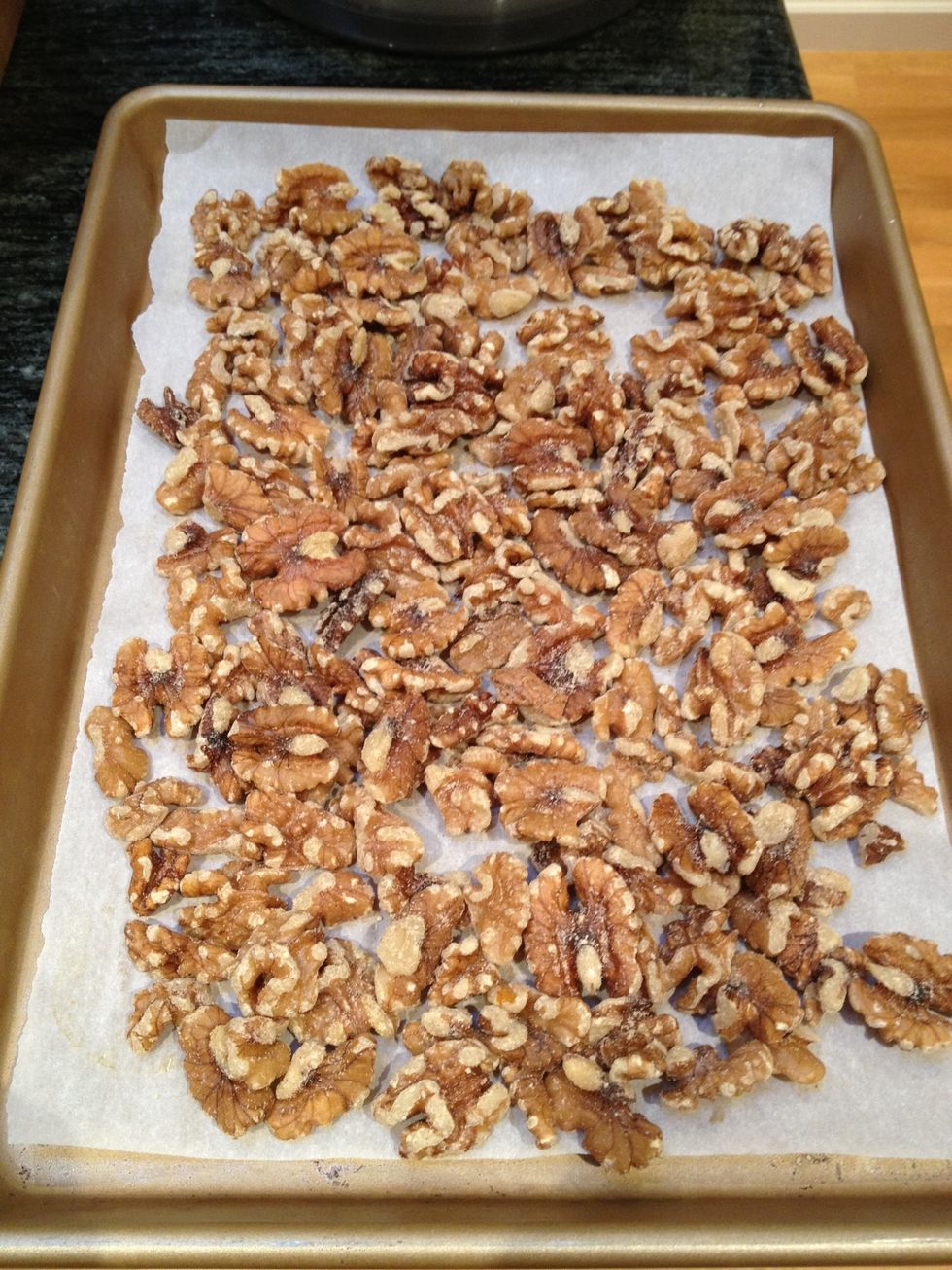 Spread the walnuts on a cookie sheet, and stick in the oven. It usually takes about 8 minutes for walnuts to toast in my oven.
While the walnuts are roasting, wash the arugula.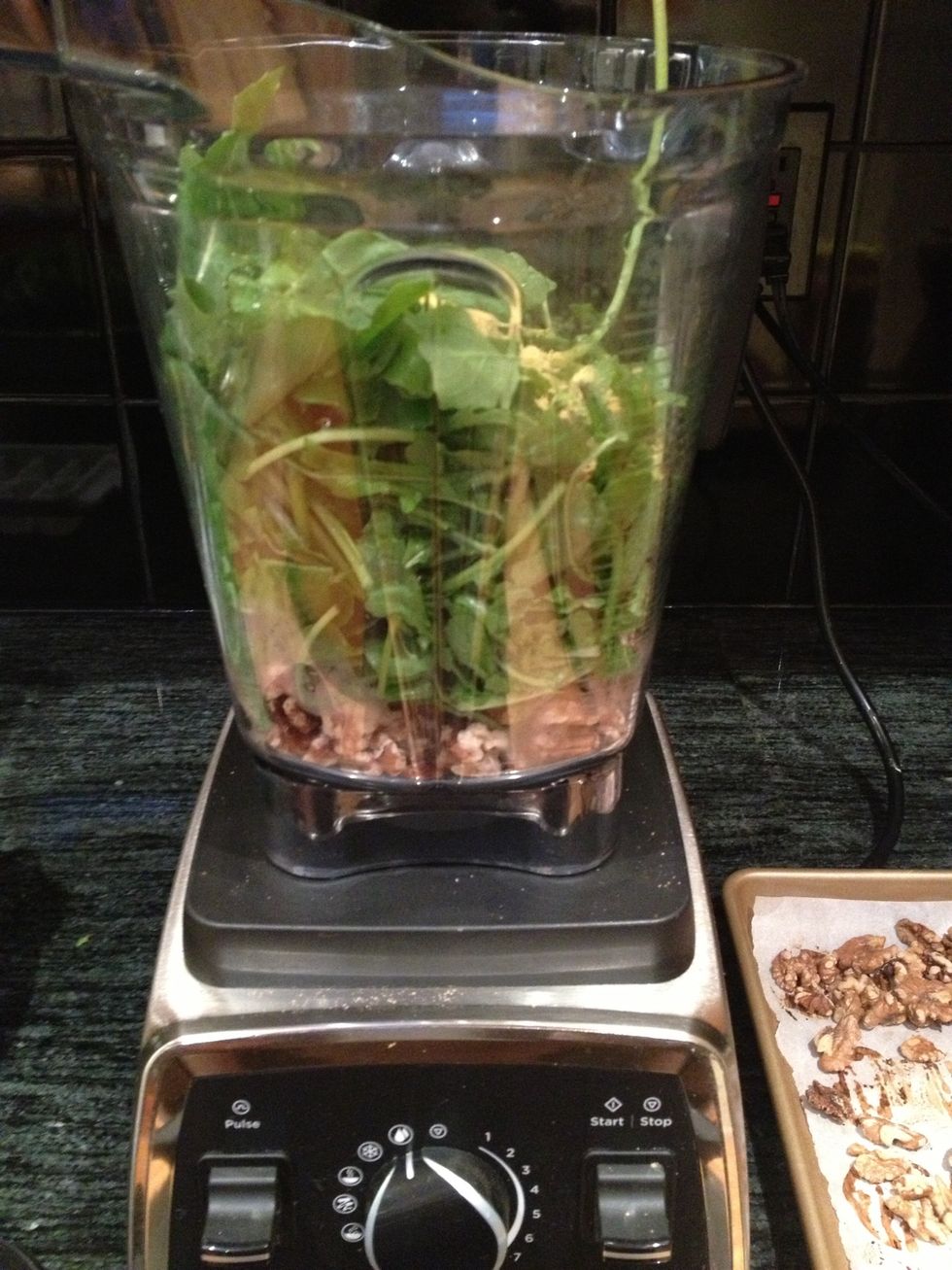 Place the walnuts, arugula, garlic, nutritional yeast and olive oil in a food processor or high powered blender, such as a Vitamix.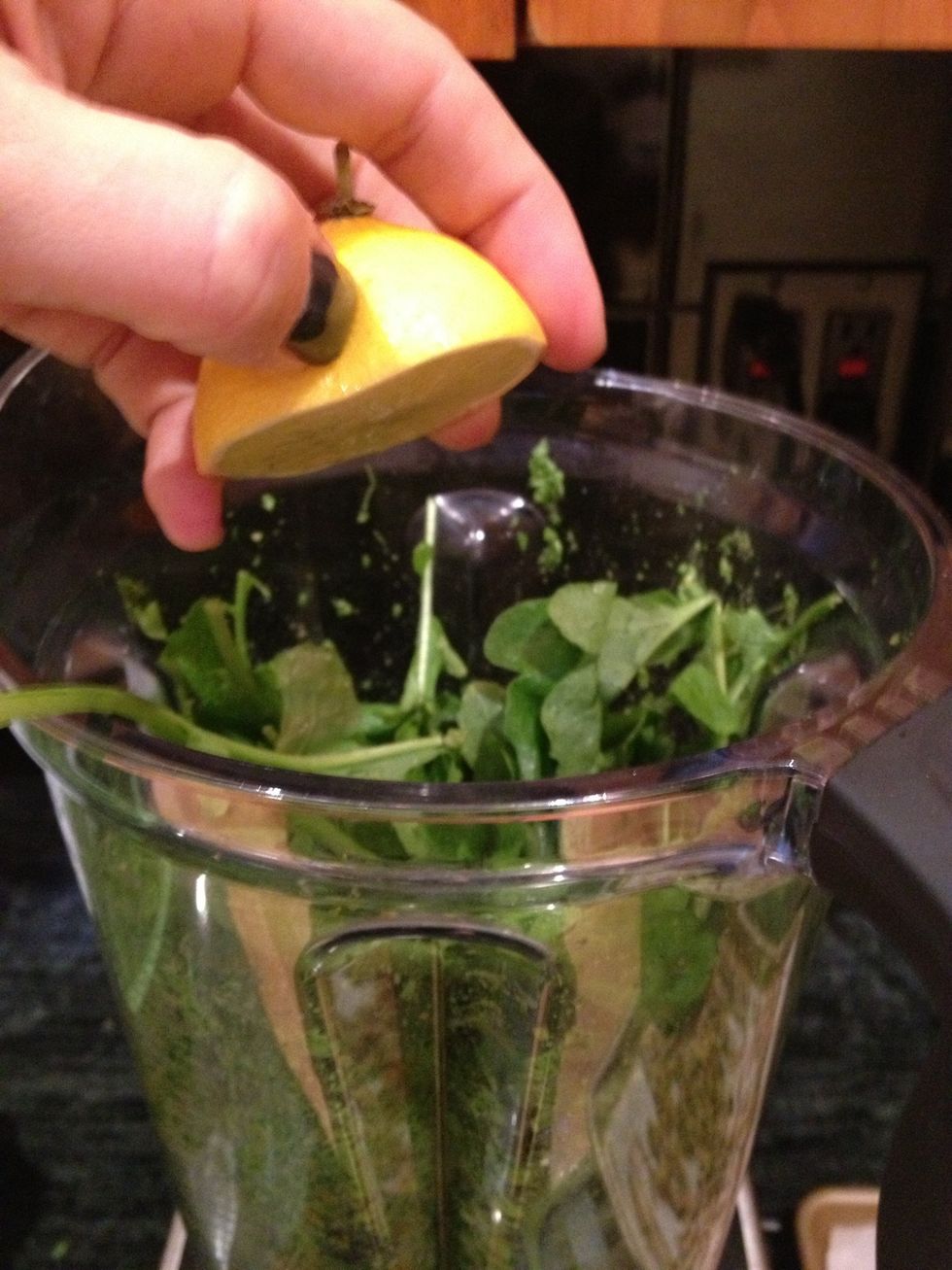 Add lemon juice.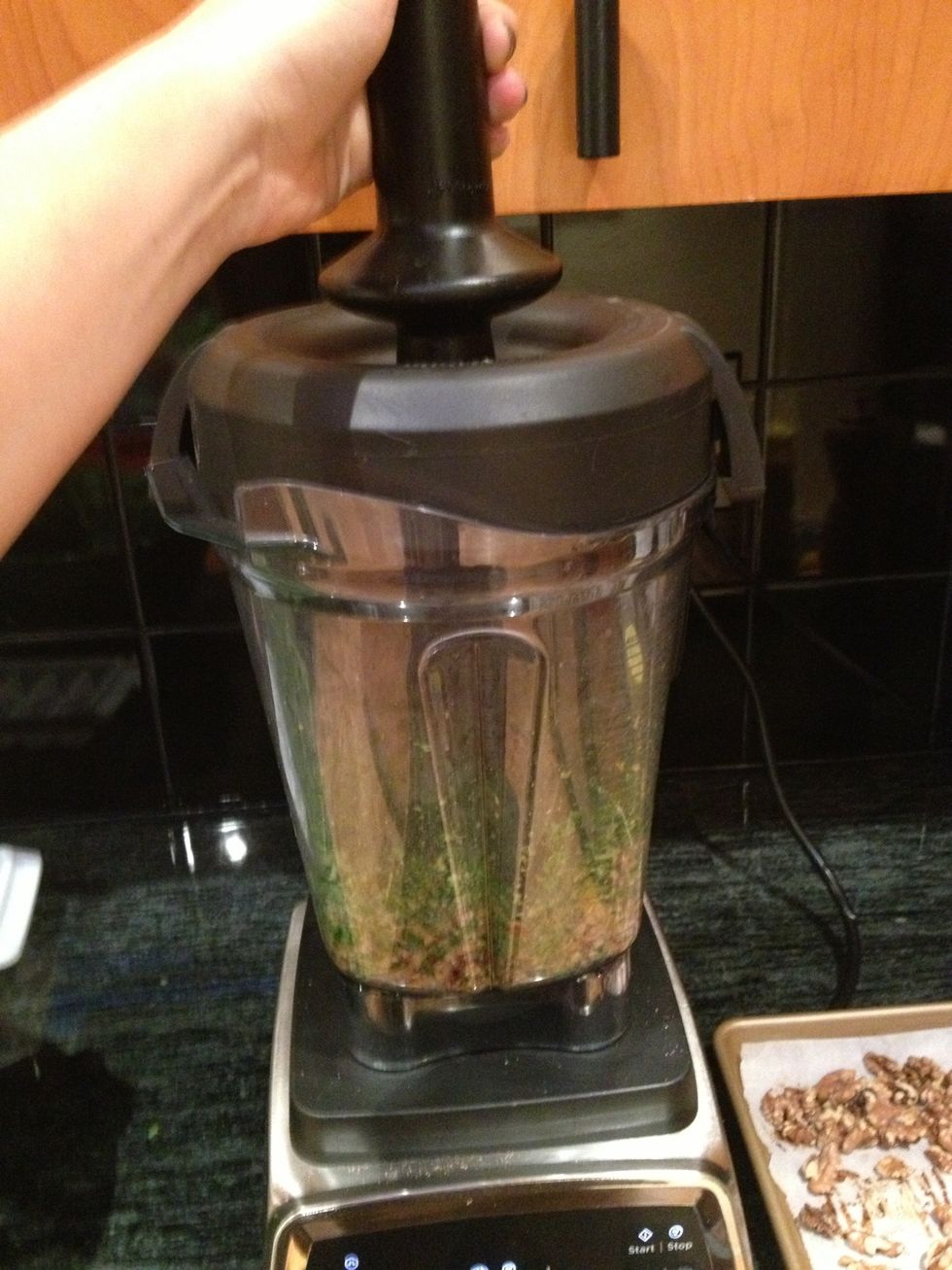 If you are using a Vitamix, secure the lid and turn to variable 1. Switch to start and slowly increase to variable 3. Blend for 30 seconds, or until desired consistency.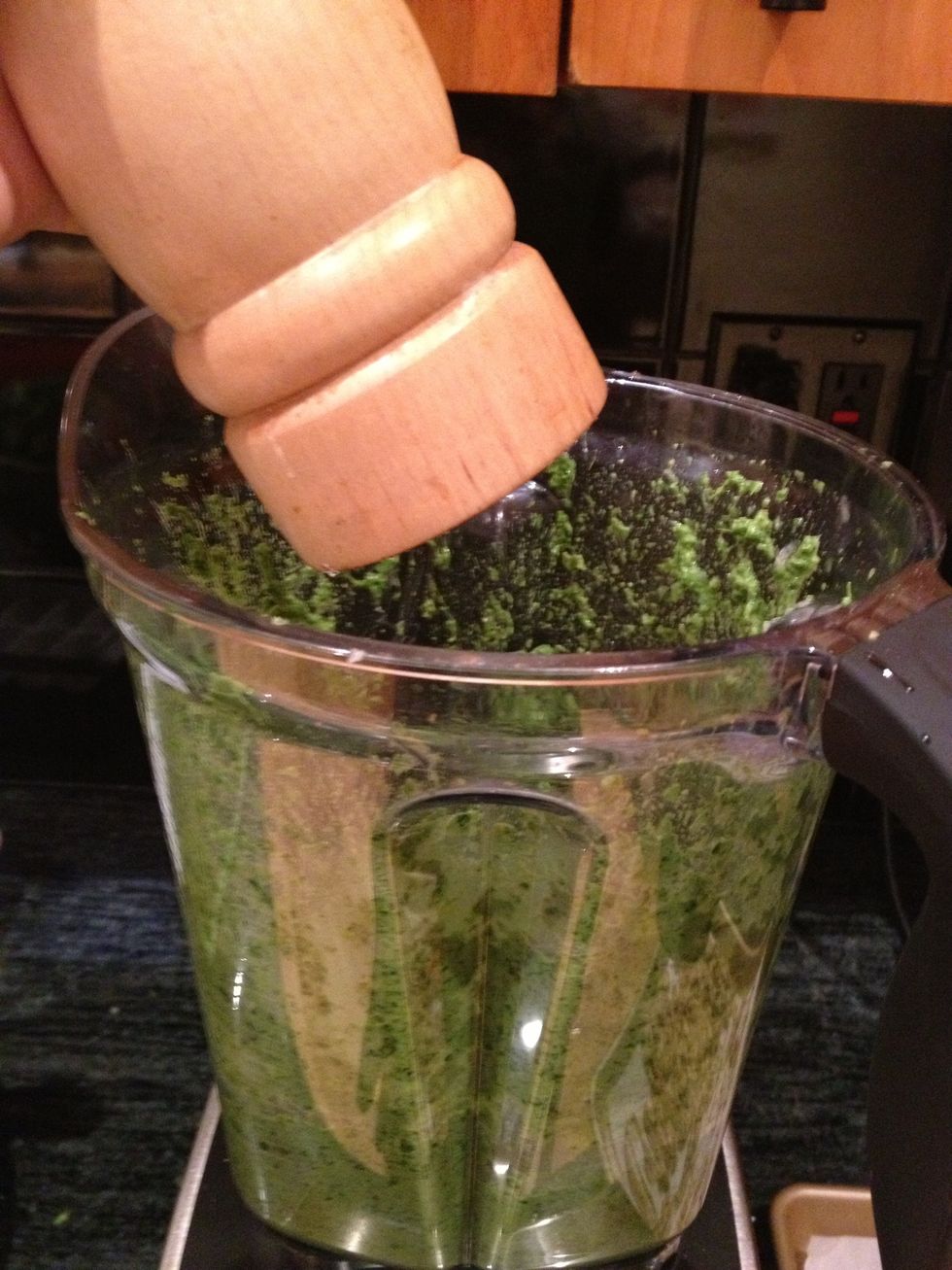 Add pepper, to taste.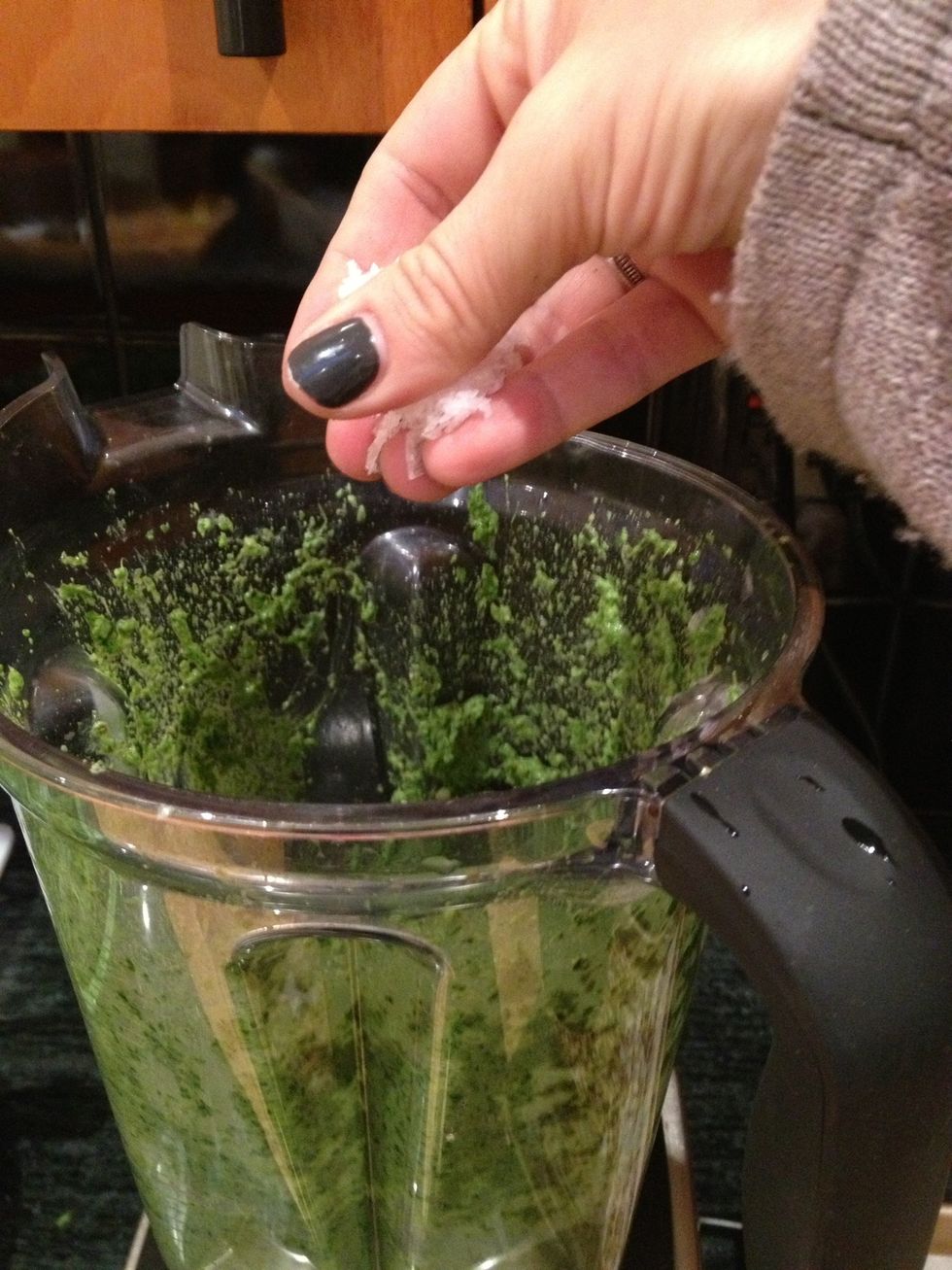 Add salt to taste.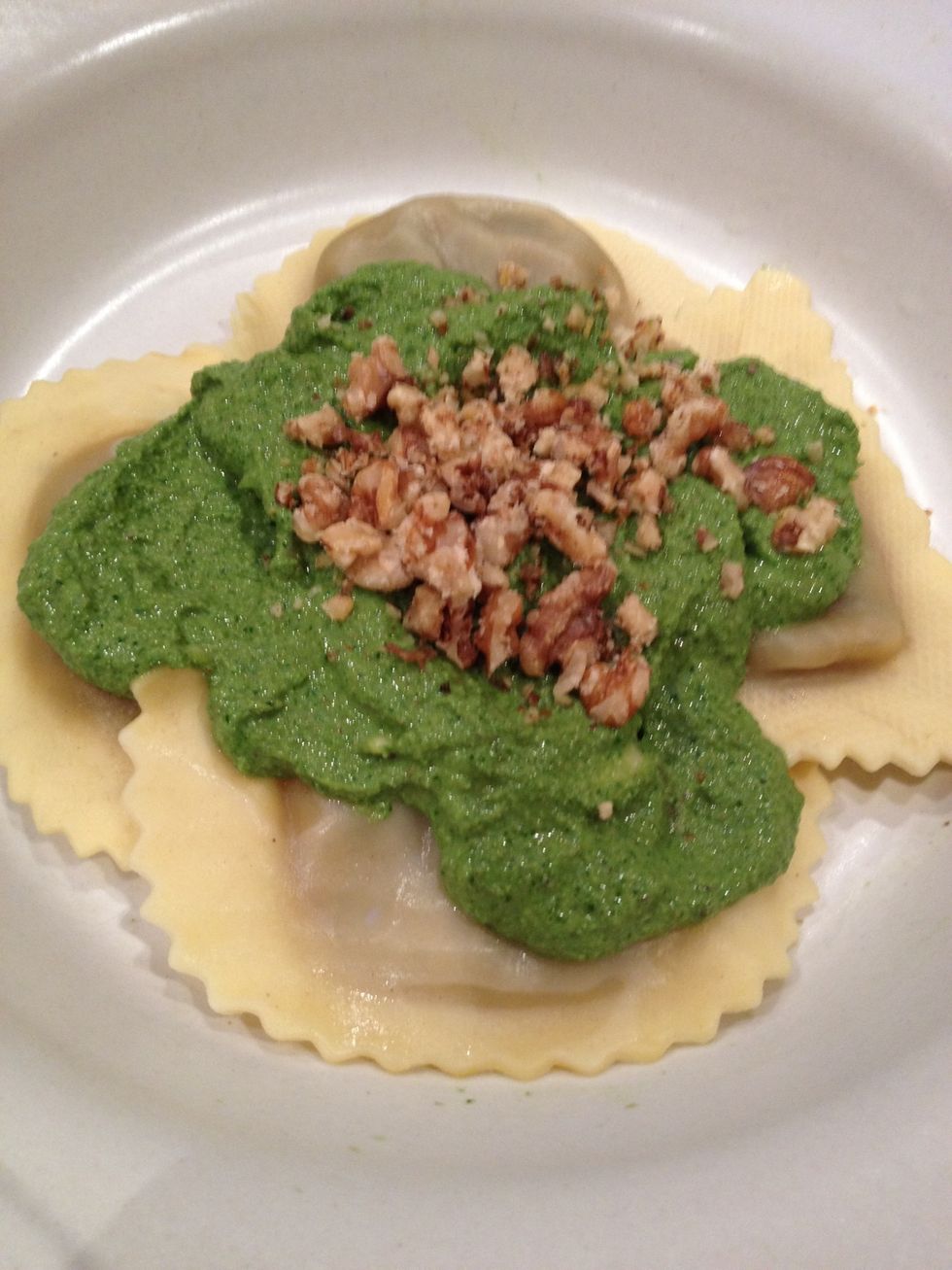 Use on pasta (like this yummy mushroom ravioli!) or as a spread or dip.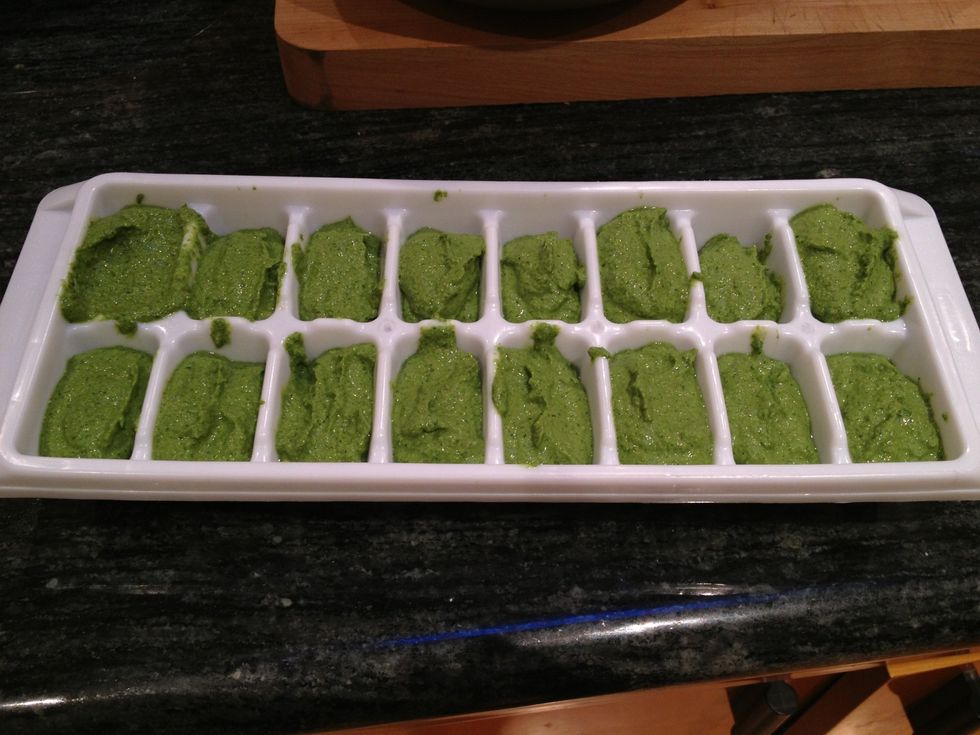 Place whatever you are not using immediately into an ice tray. I just use a spoon, and drop a glob into each compartment. Cover with a sheet of plastic wrap and stick in the freezer.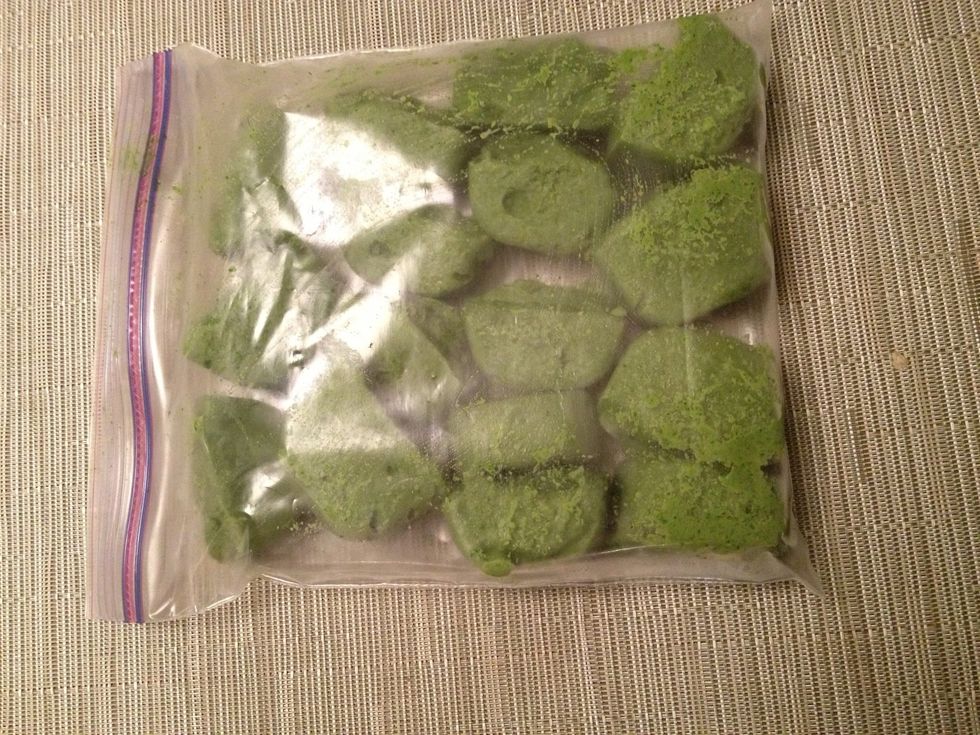 When frozen, remove from the ice cube tray, and place in a ziplock bag or airtight container.
When you want some pesto, grab a cube from the bag in the freezer. It can be defrosted and used on pasta, as a spread or dip, or thrown in soups or even salad dressings.
1/2c Walnuts
4.0c Firmly packed arugula
3.0 Garlic cloves, smashed
3.0Tbsp Freshly squeezed lemon juice
2/3c Extra virgin olive oil
1/4c Nutritional yeast
Sea salt
Pepper
San Francisco, California