How to make arugula steak salad w/ raspberry vinaigrette
Make Arugula Steak Salad W/ Raspberry Vinaigrette
81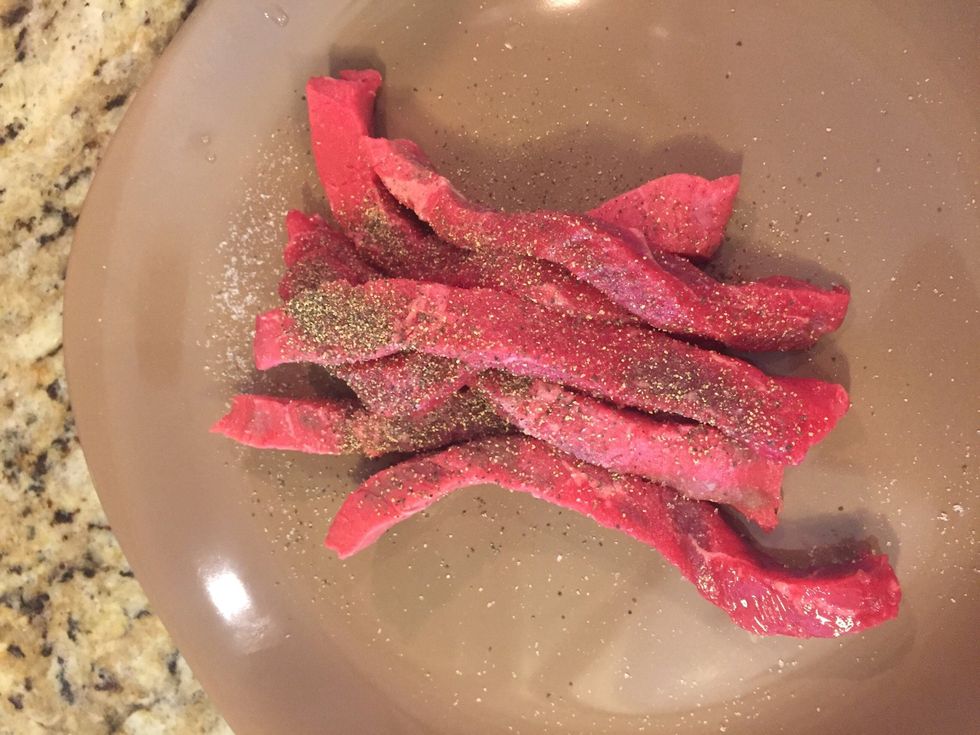 Season steak with salt and pepper.
Place in pan with hot olive oil and sear on one side for one minute...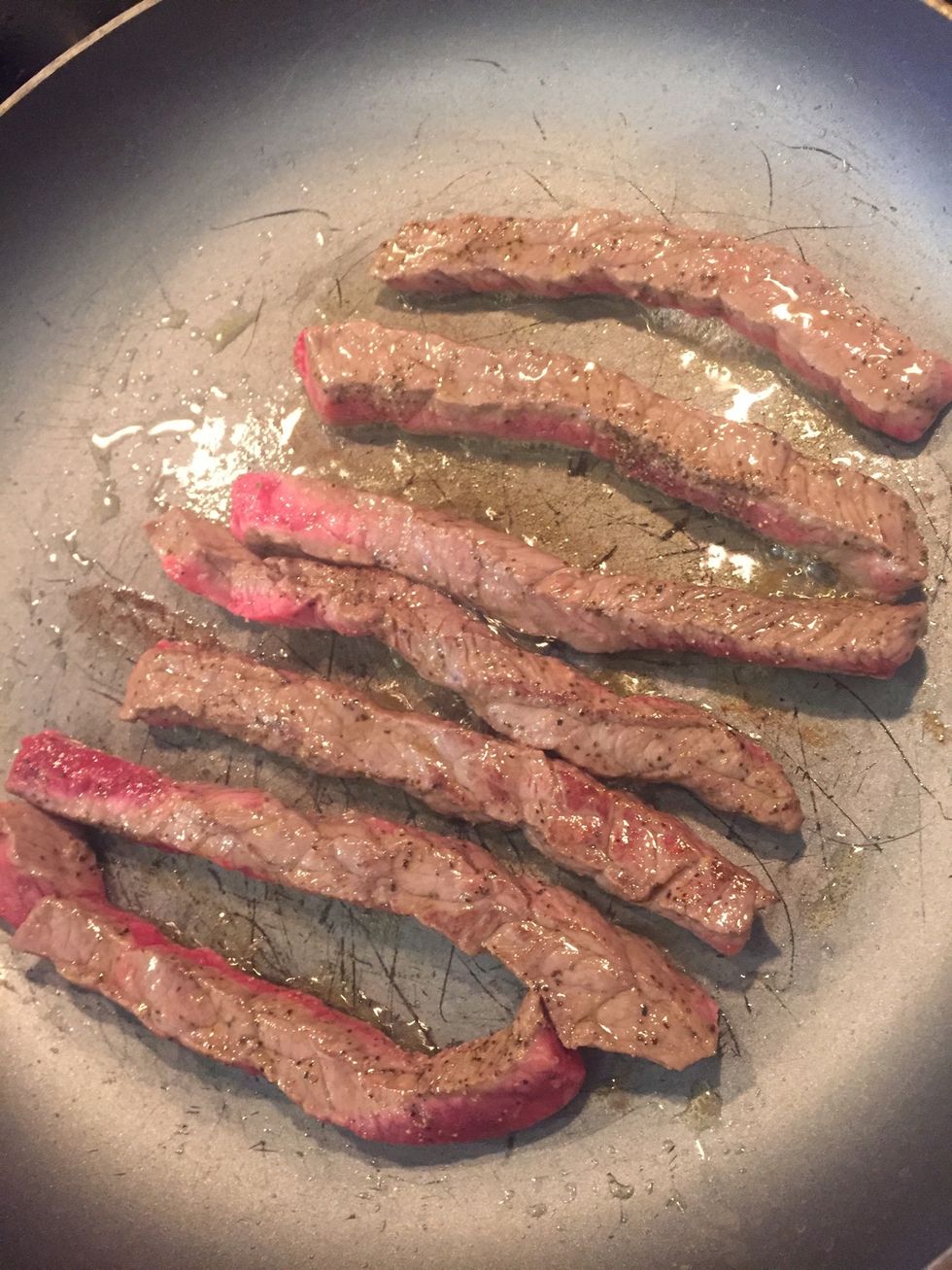 Flip and sear for another minute or two.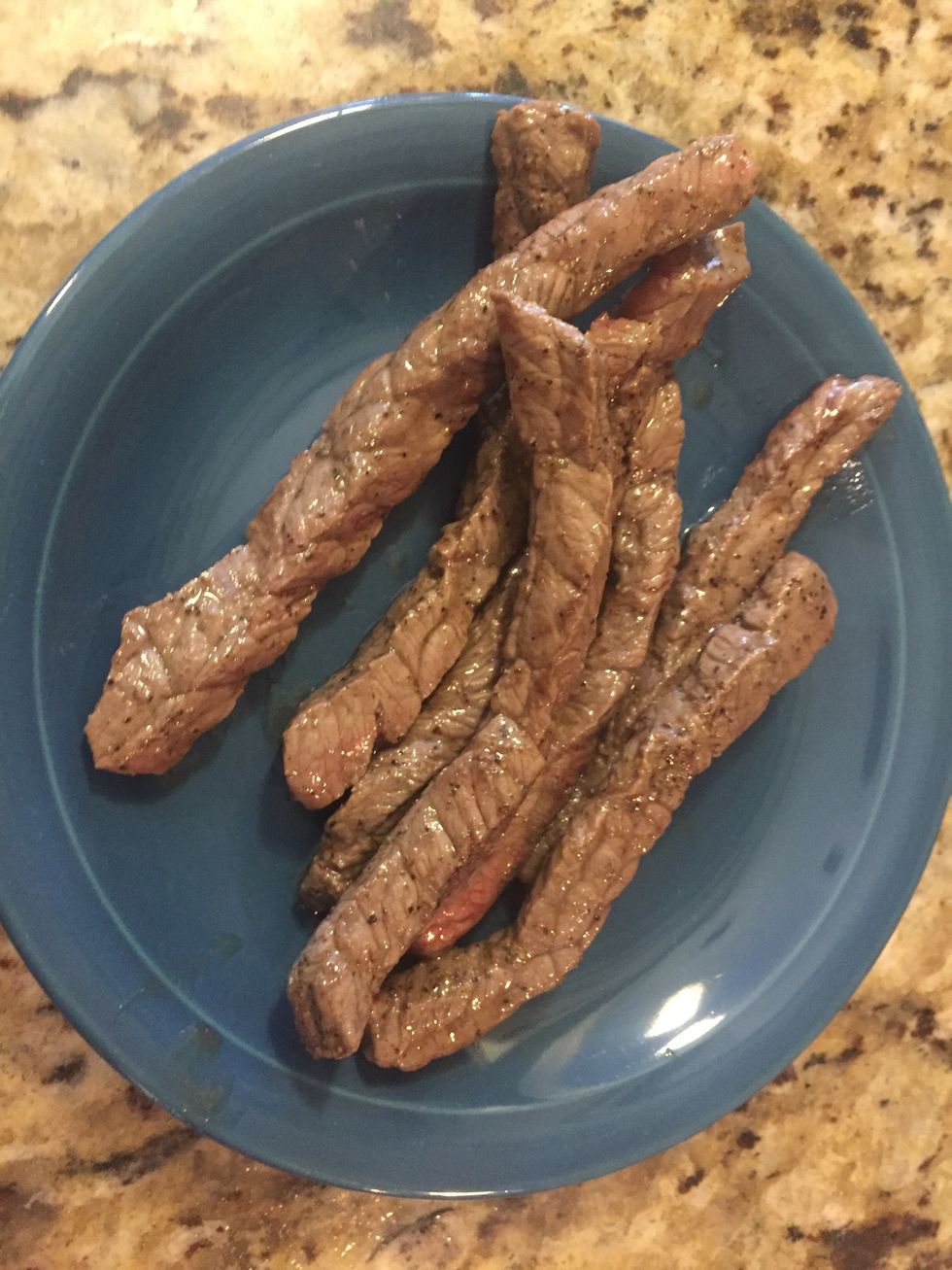 I like mine medium rare, so to cook it takes about 2.5-3 minutes! Super quick.
Place arugula, crumbled goat cheese & walnuts on your plate.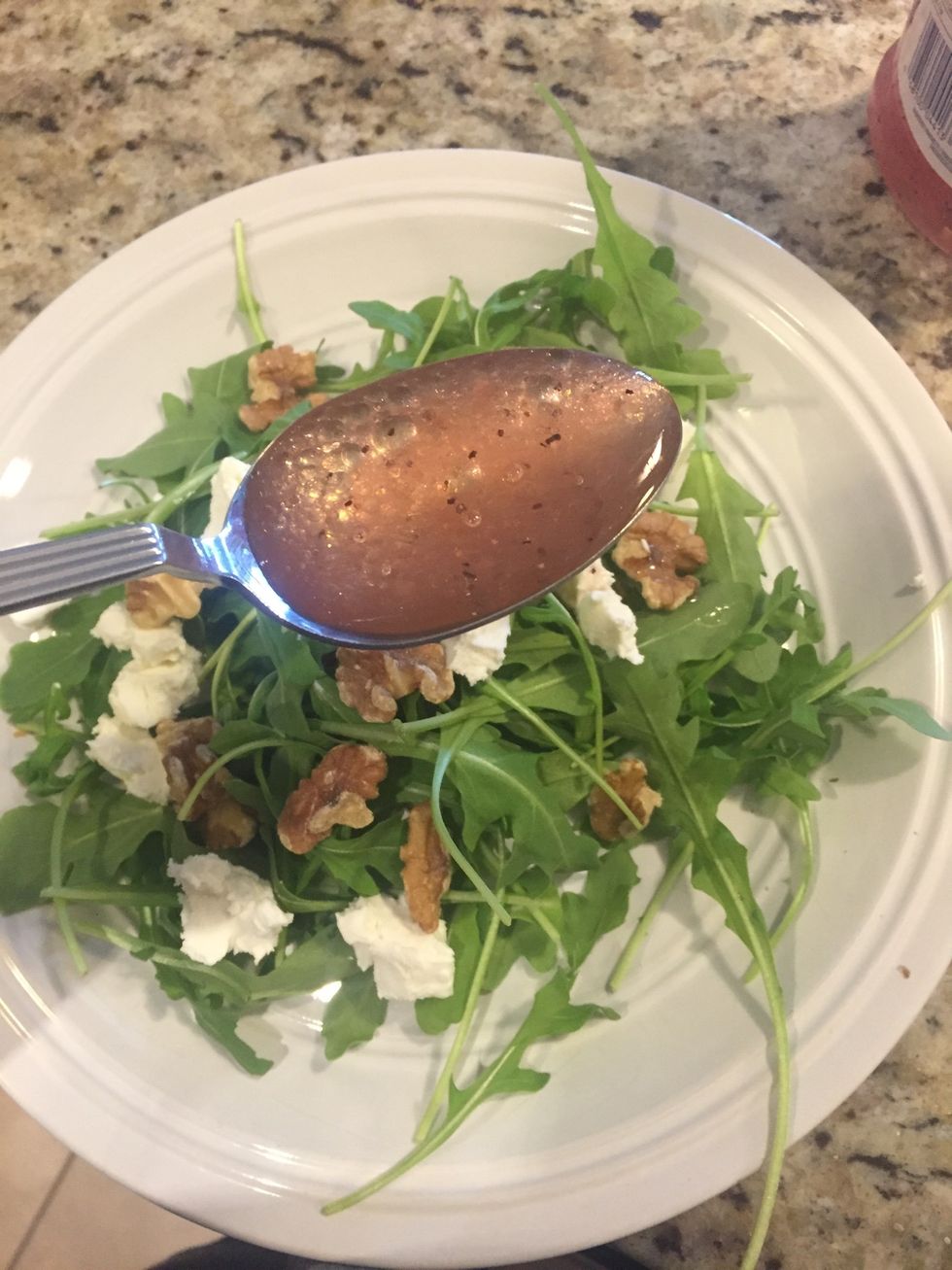 Put in tablespoon of raspberry vinaigrette and toss. You can't put less or more depending on what your preference is.😌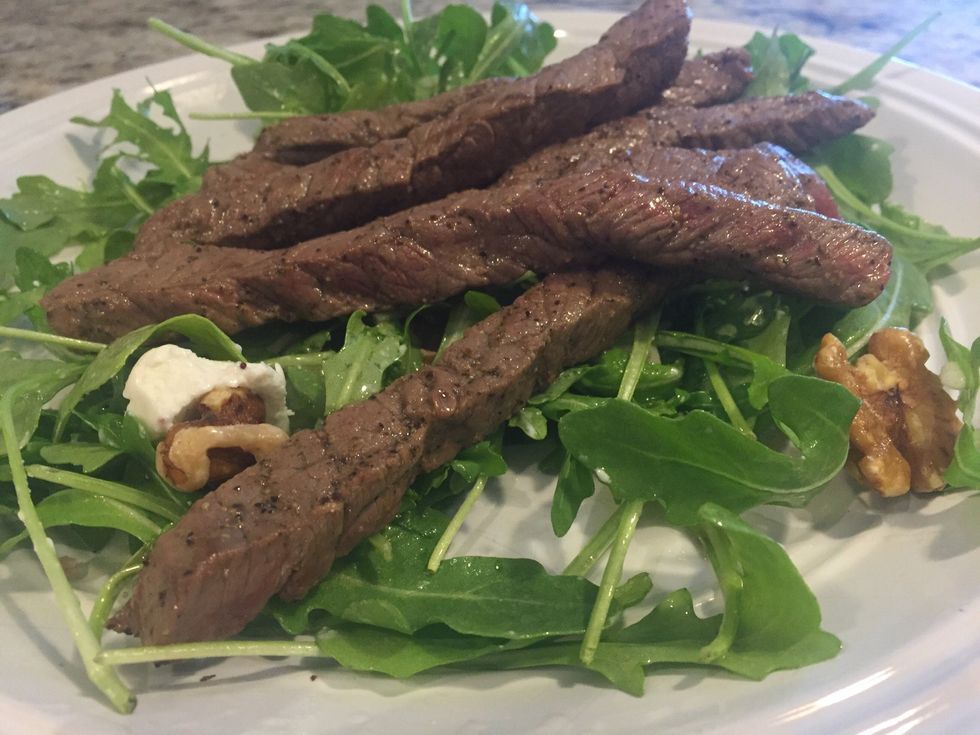 Top with the steak and you're done! A healthy dinner in ten minutes.😍
2 handfuls of arugula
Sliced round strip "stir fry" steak
Tablespoon of raspberry vinaigrette of your choice
Crumbled goat cheese
Small handful of walnuts