How to make artwork out of a postcard
My daughter collects postcards sent to her from special people. This is a way we are going to display her keepsakes.
11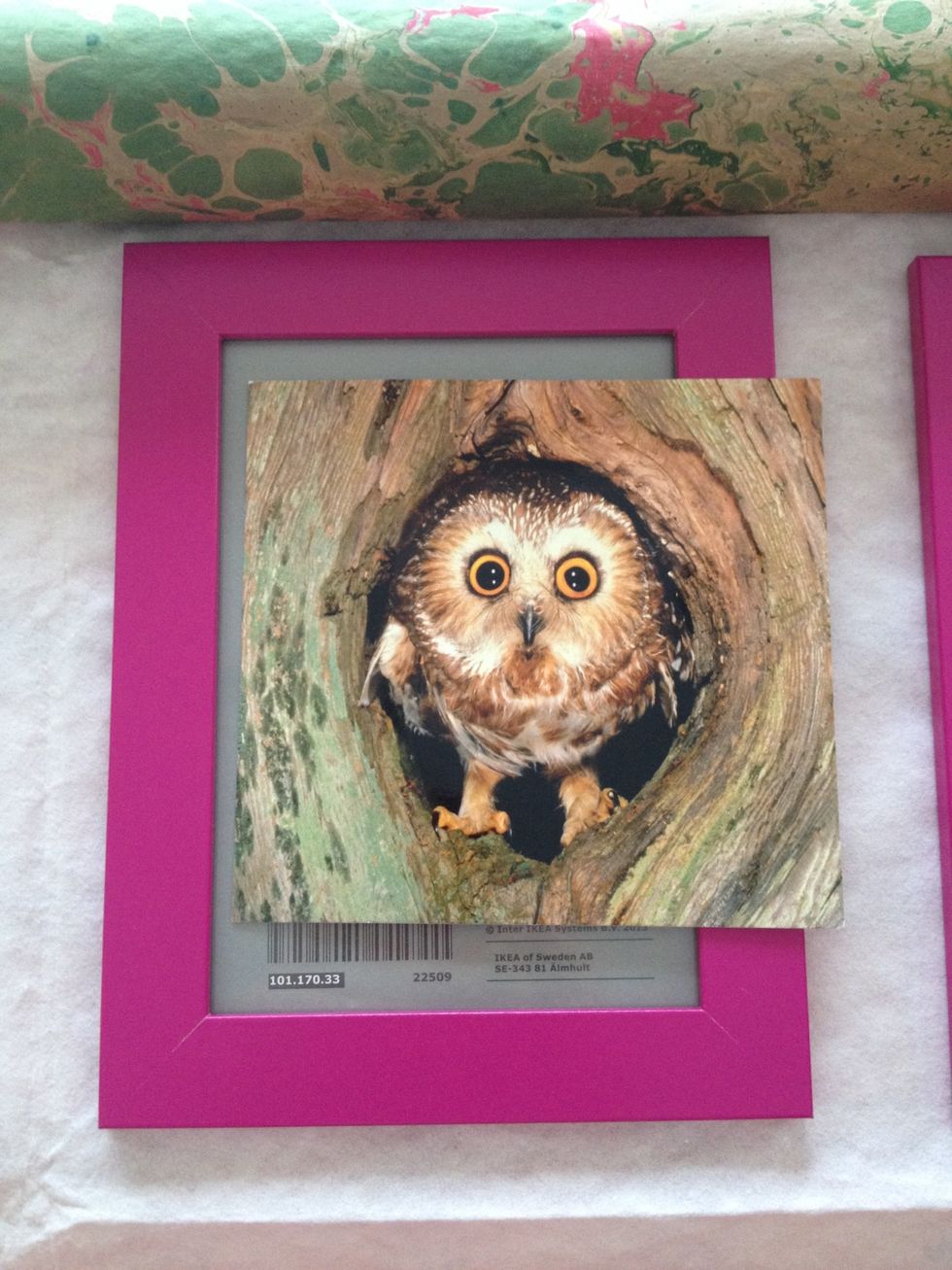 Get all the supplies ready and plan out your project. Remove the glass from the frame and set it aside safely.
I use the back of the picture frame to cut the background paper.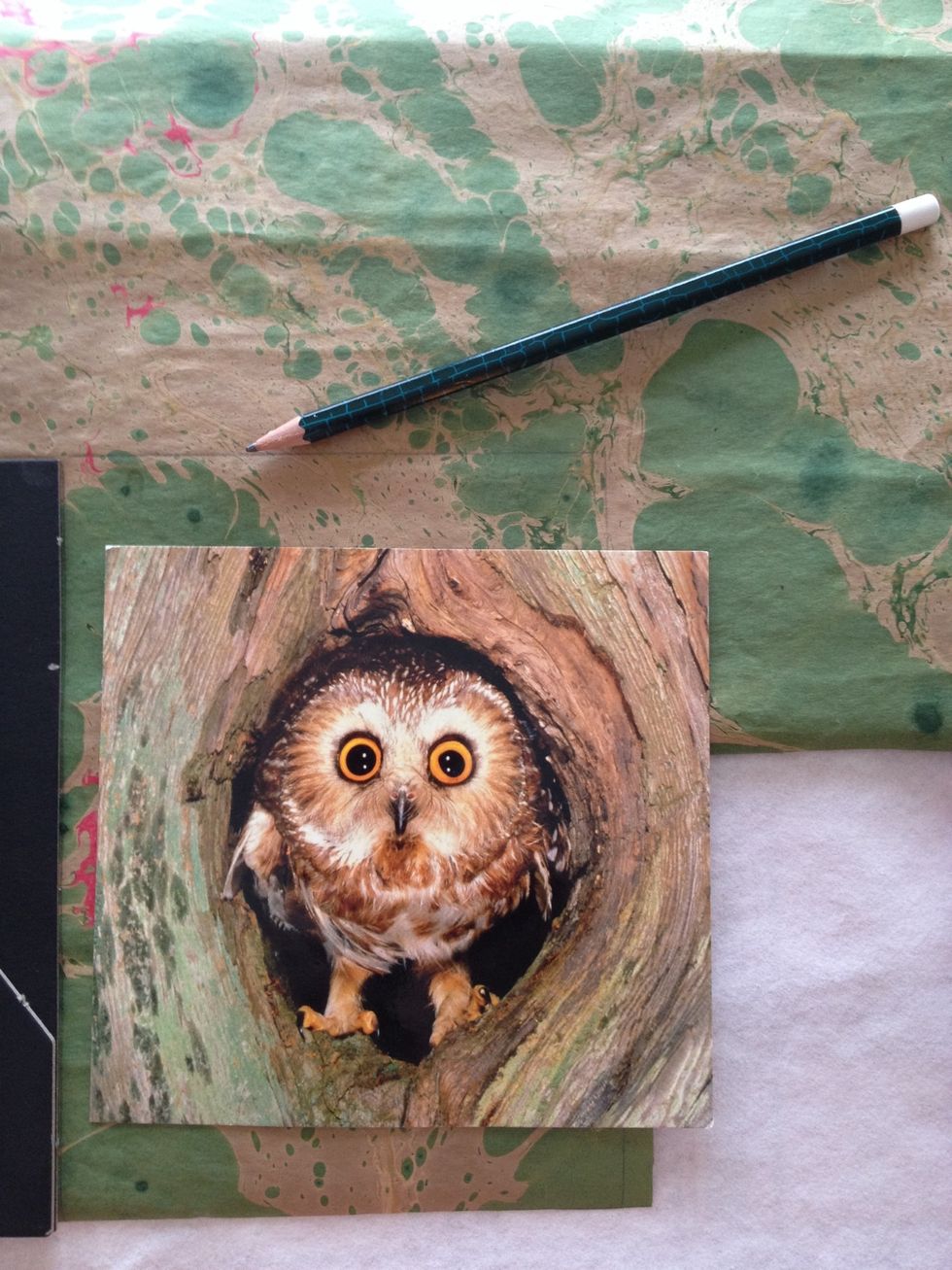 Place your postcard to make sure your paper pattern looks good behind the card before you cut it.
I like to tape my background paper down to the back of the frame, to hold it in place.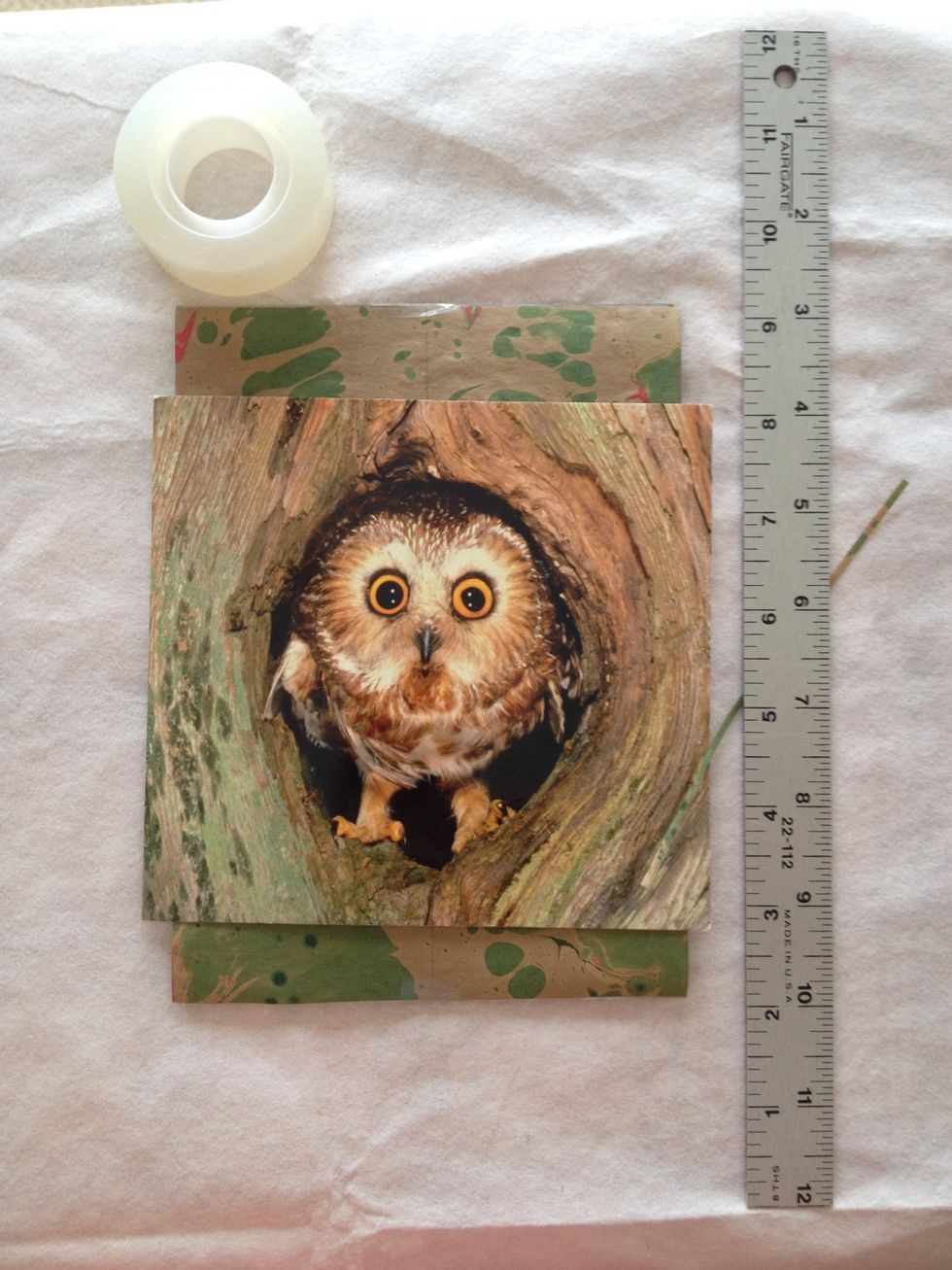 Center the postcard to the background and measure what needs to be cut to make the postcard fit.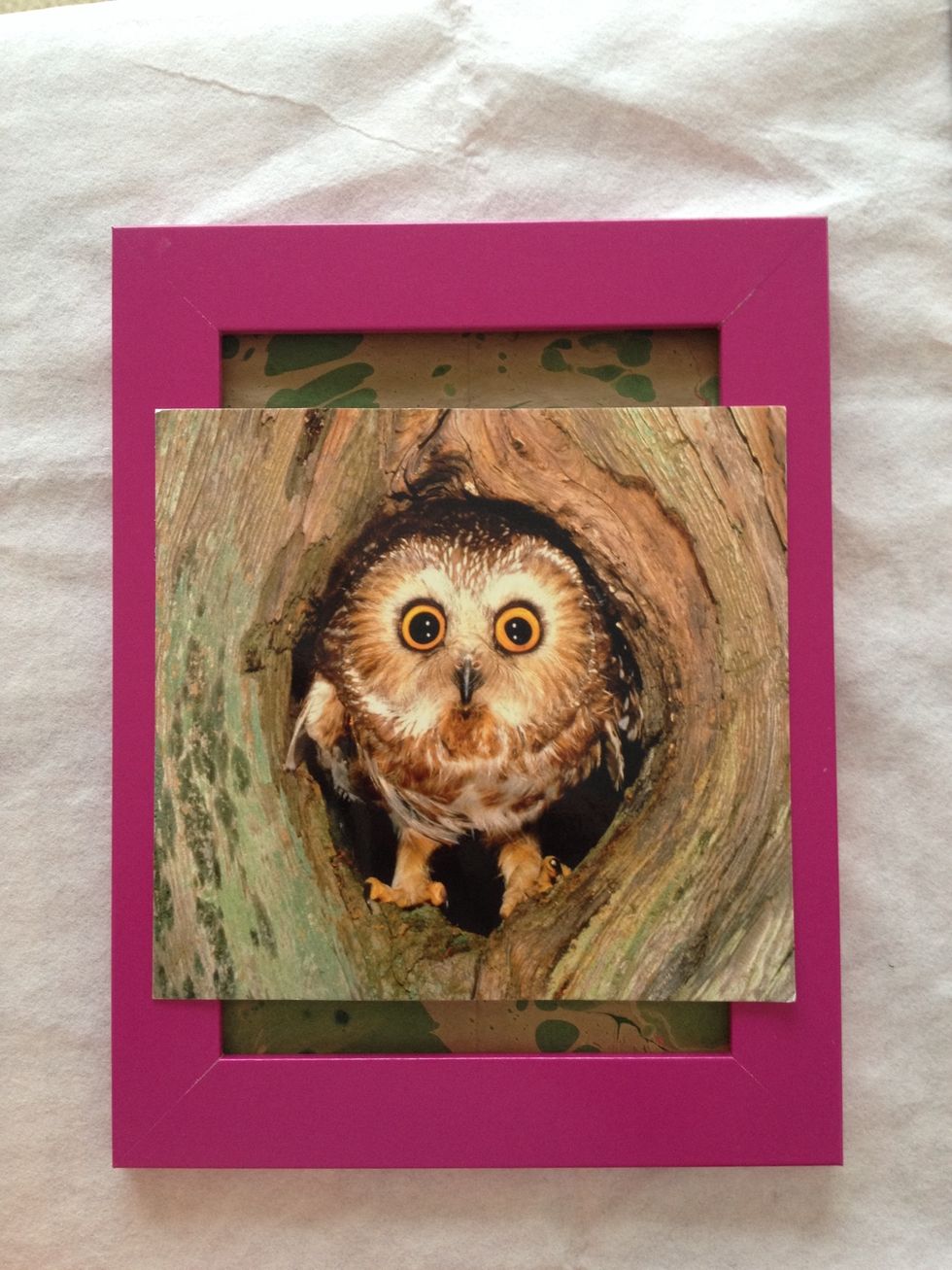 I like to lay the frame on top of the background give it the full look before I cut the postcard. Once it's cut you can't take it back!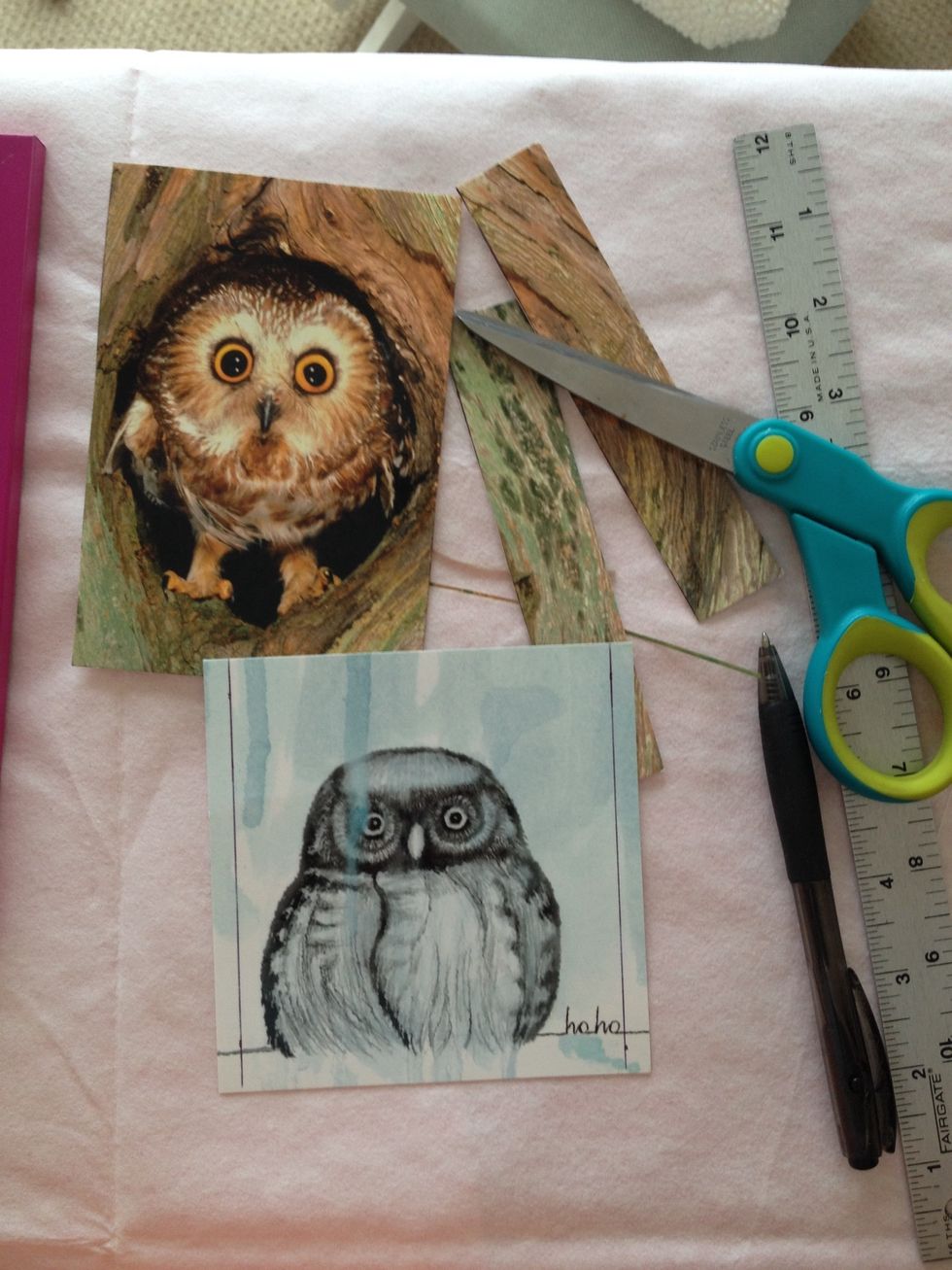 I cut the extras ...
I use a piece of tape in the middle of the background paper to hold the postcard in place.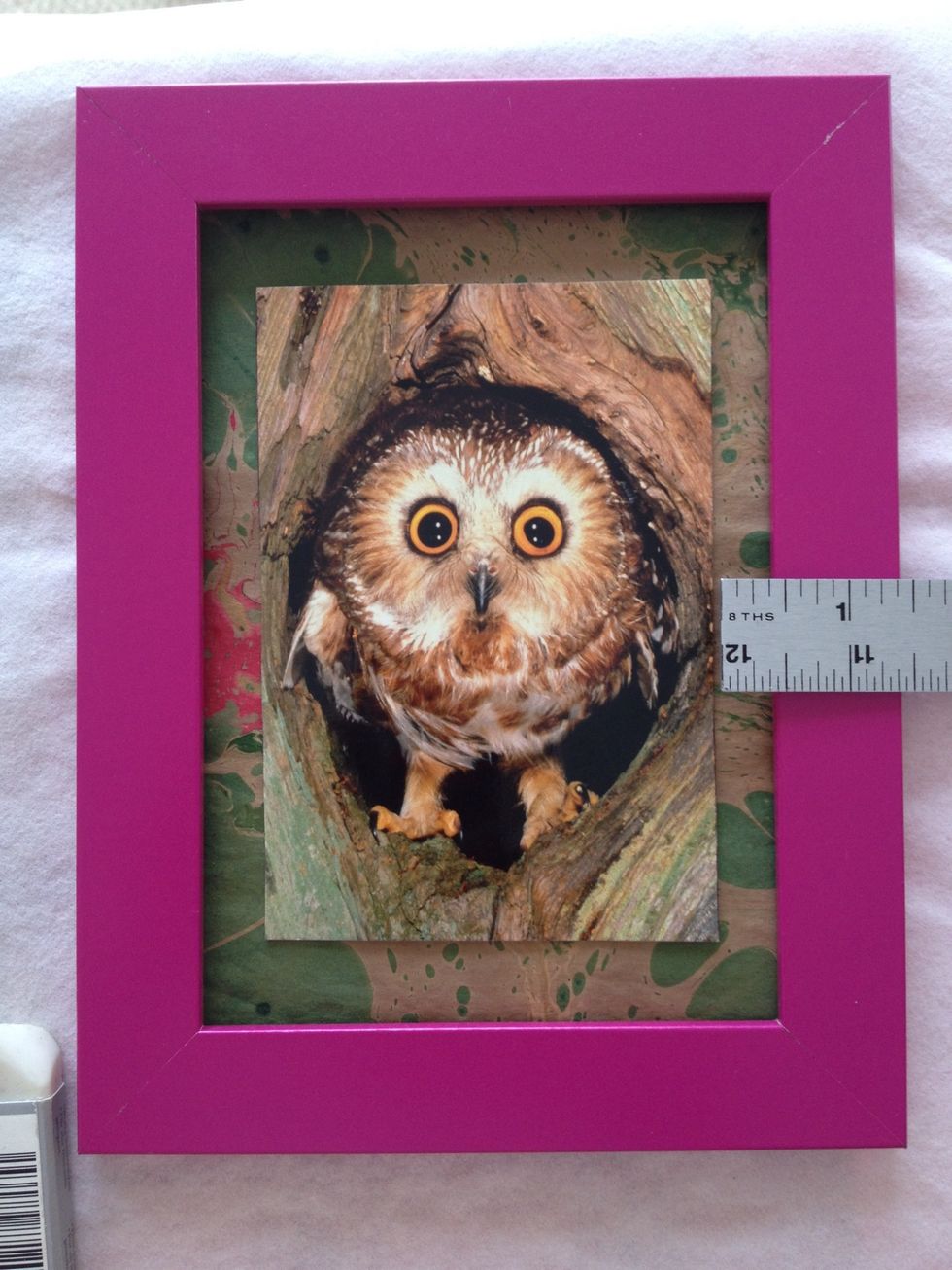 Lay the postcard over the tape and first measure all 4 side to make sure post card in centered, then push down to hold it in place.
Place the glass back in the frame, and mount the frames back with the postcard into the frame. Hang your artwork or keepsake and enjoy :)
Tape
Scissors
Decorative paper
Picture frame
Post card
Ruler