Make Artisanal Crawfish TRISCUIT Cracker Bites
13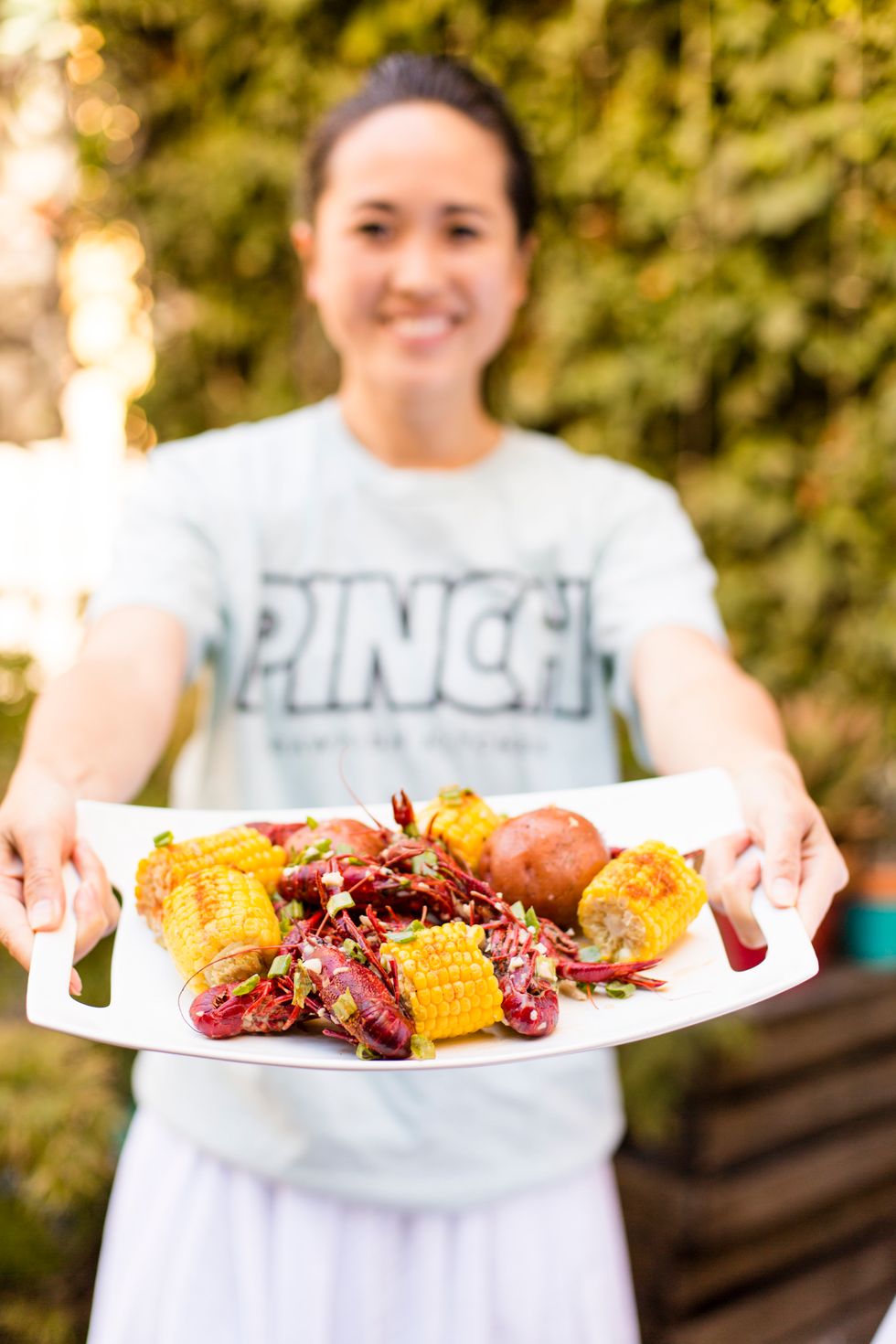 Today, we've teamed up with TRISCUIT to tell you about a Pinch Crawfish Kitchen, and of course, we'll leave you with a cray-zy delicious recipe for seafood TRISCUIT Cracker bites.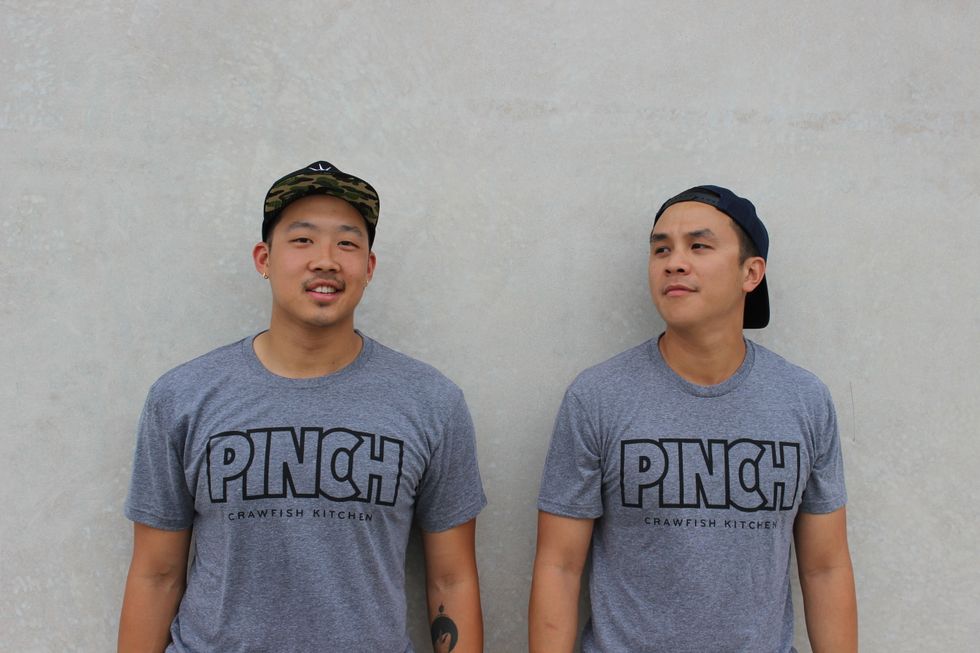 Sean Wen and Andrew Ho started Pinch Crawfish Kitchen to build a business that mixed food from their Vietnamese cultural background with the food from a childhood spent in Texas.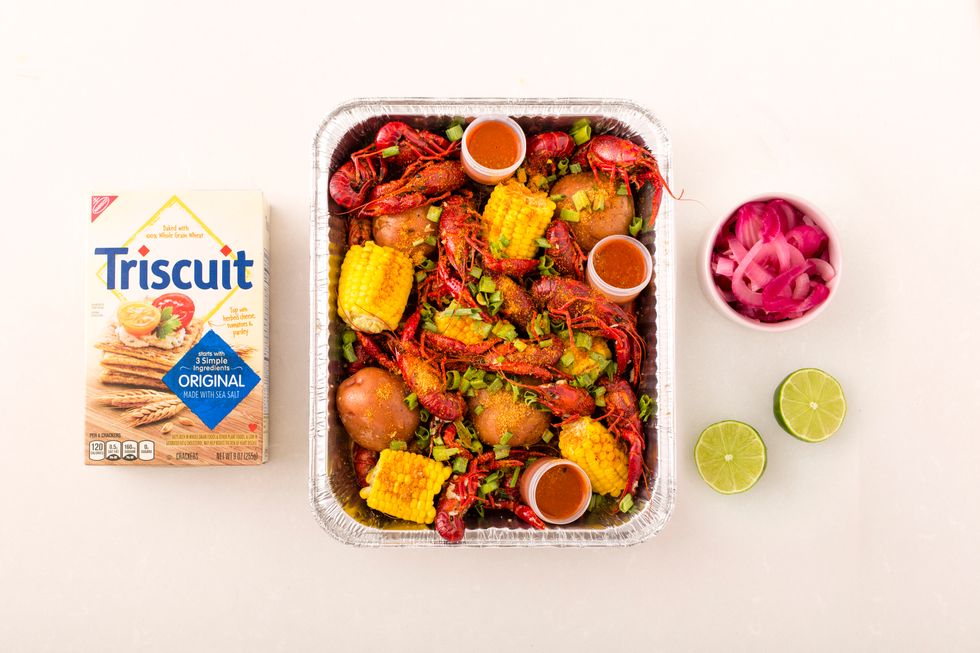 After having the chance to learn more about their business, we were pumped to create a drool-worthy TRISCUIT Cracker recipe using their product. So let's get started!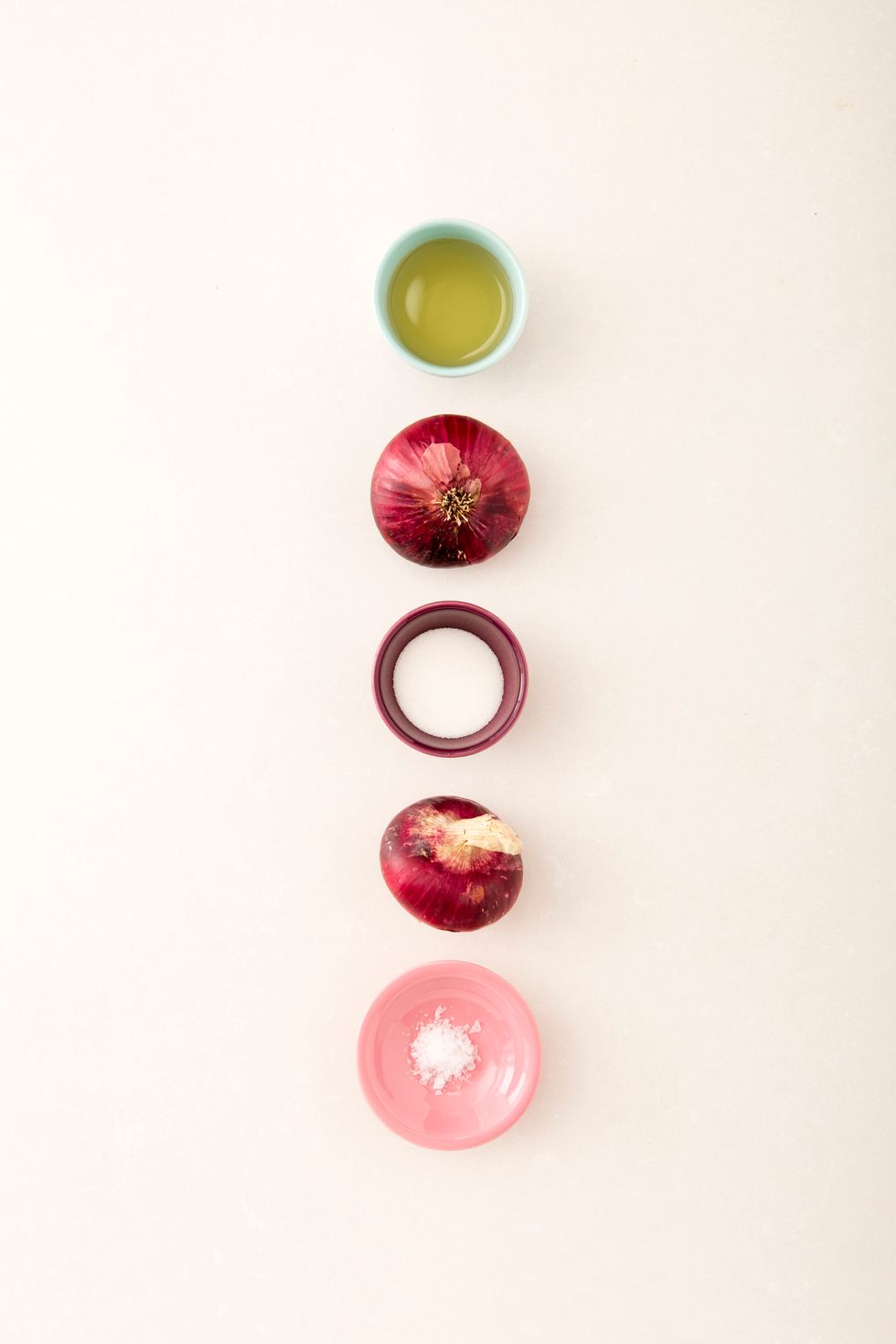 Gather your ingredients for pickled onions.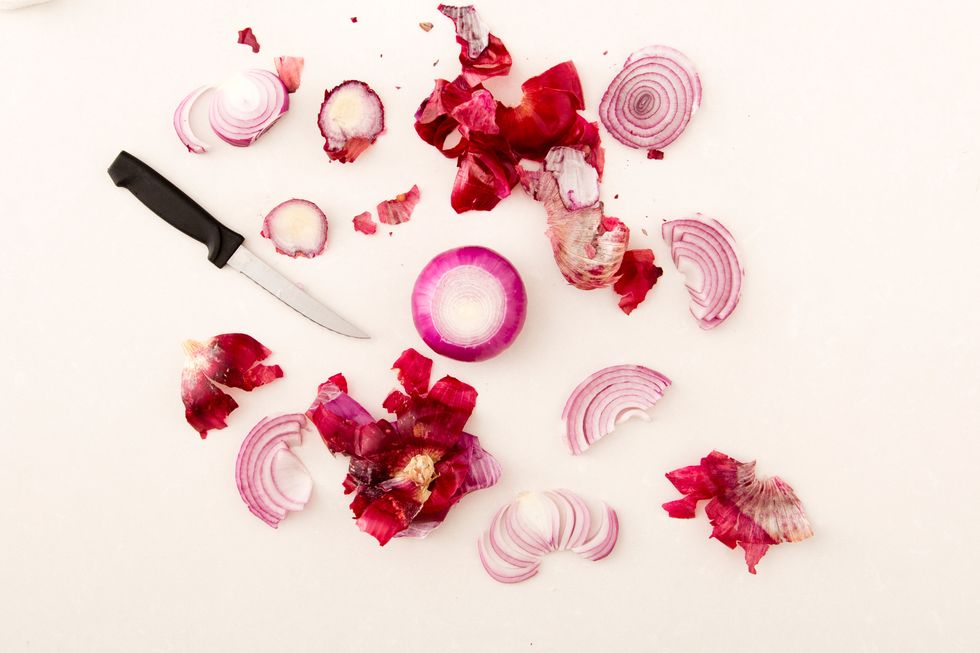 Peel and chop two small red onions.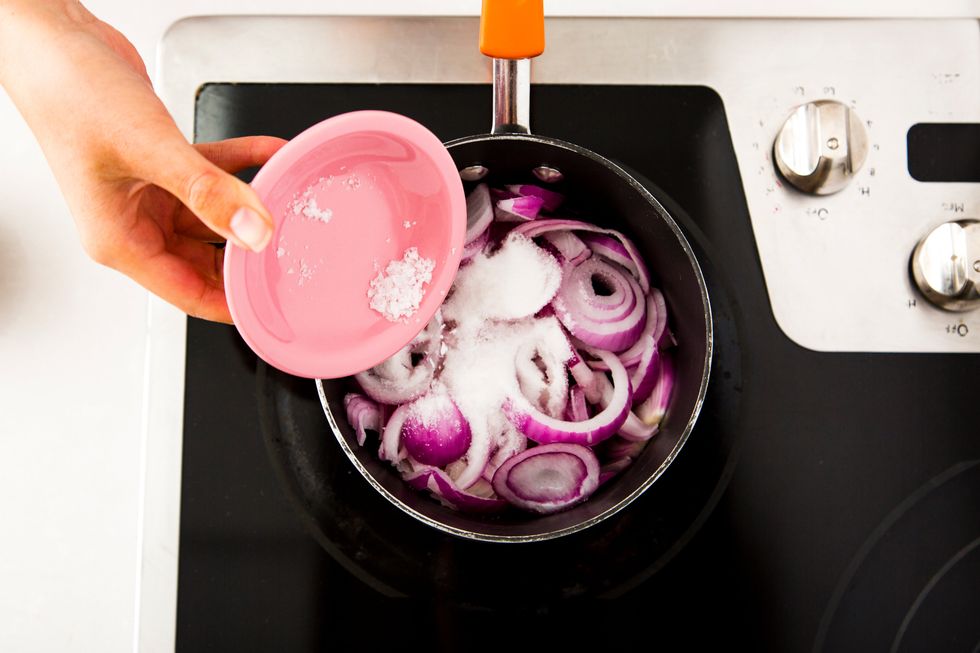 In a medium saucepan, combine the onions, one cup cider vinegar, ¼ cup sugar and one teaspoon salt.
Bring the mixture to a boil. Remove from heat and allow mixture to steep until the onion is tender, about 20 minutes.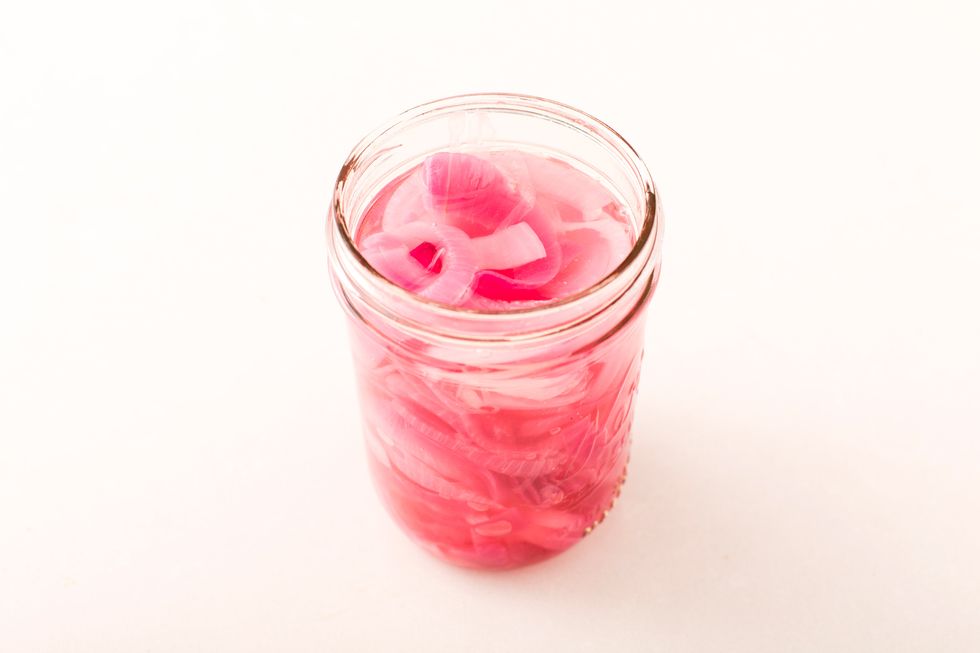 Put your pickled onions to the side. You'll need this later for our yummy TRISCUIT Cracker appetizer.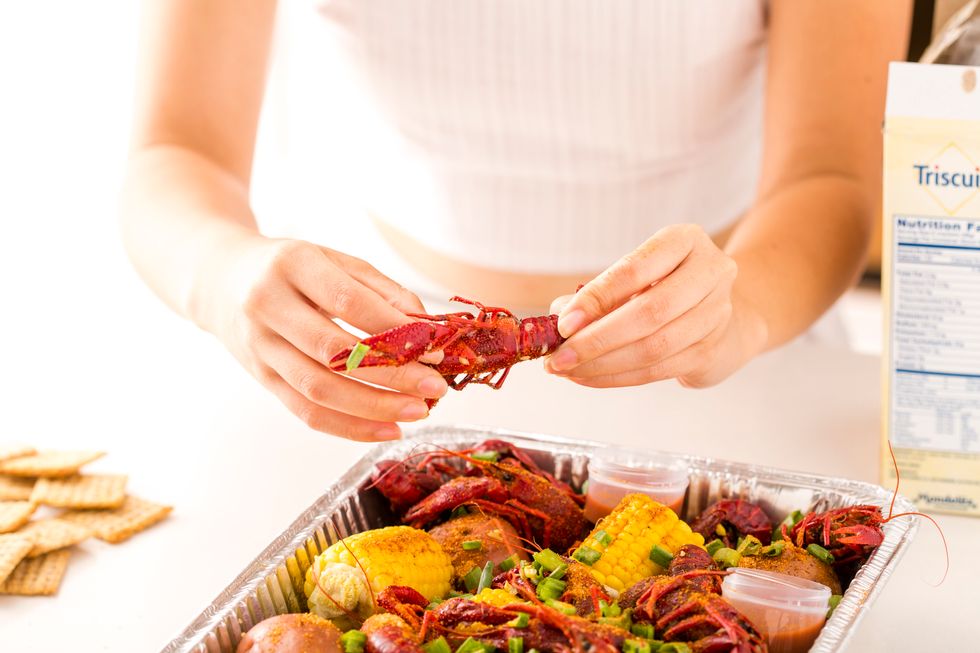 Prepare your crawfish by removing the meat from the shell.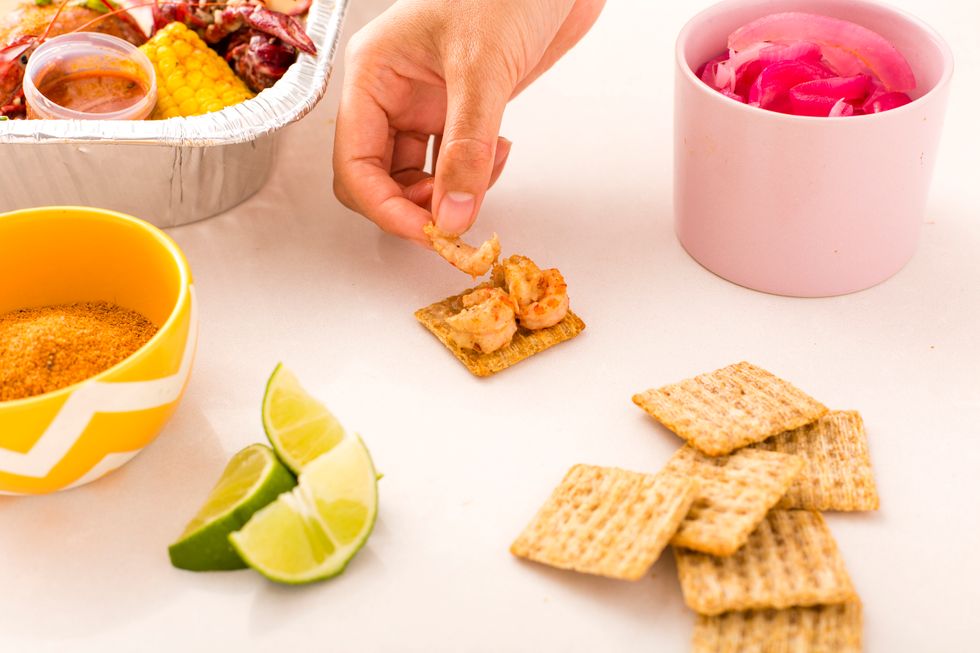 Top a TRISCUIT Cracker with some crawfish meat.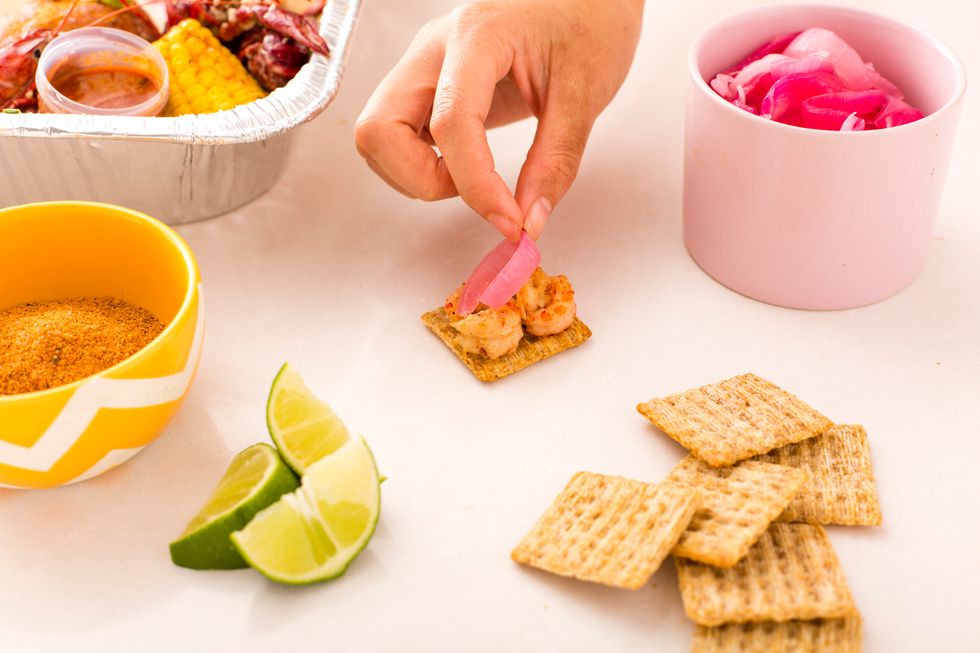 Place a slice of pickled red onion on top.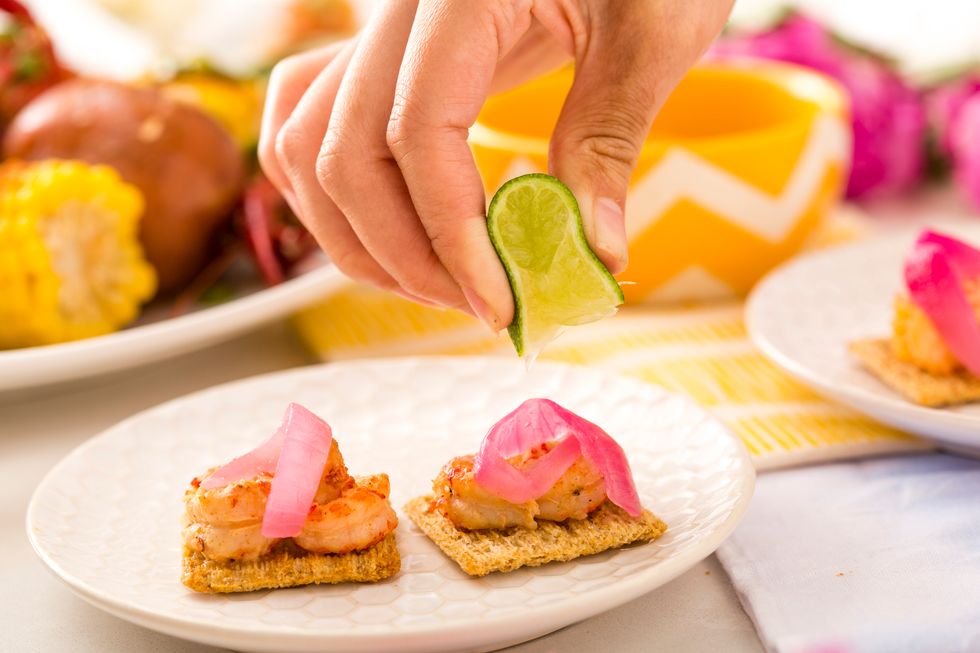 Add some more acidity with a squeeze of lemon juice.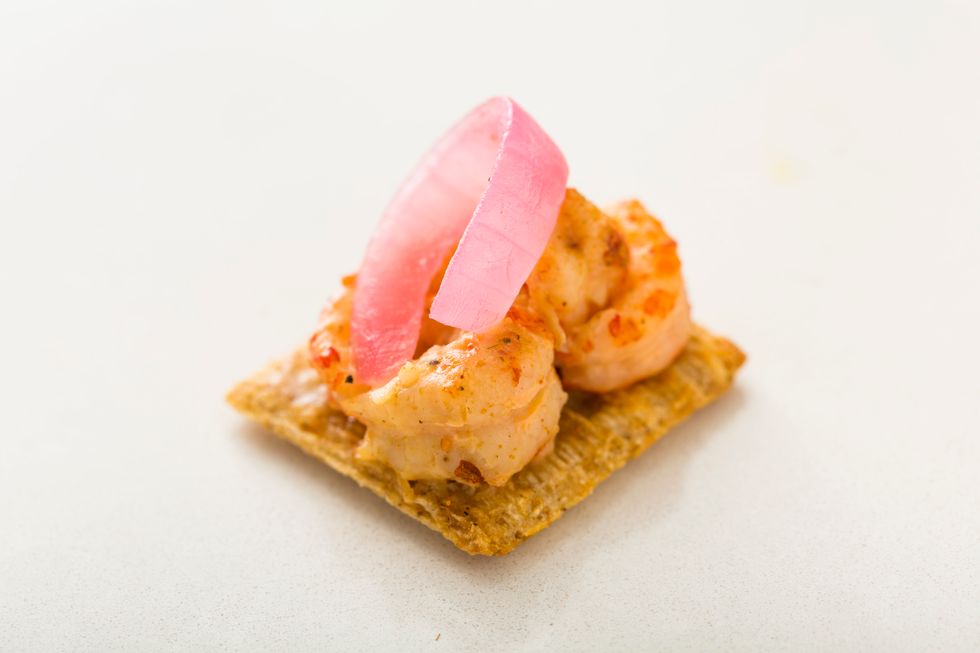 Y-U-M.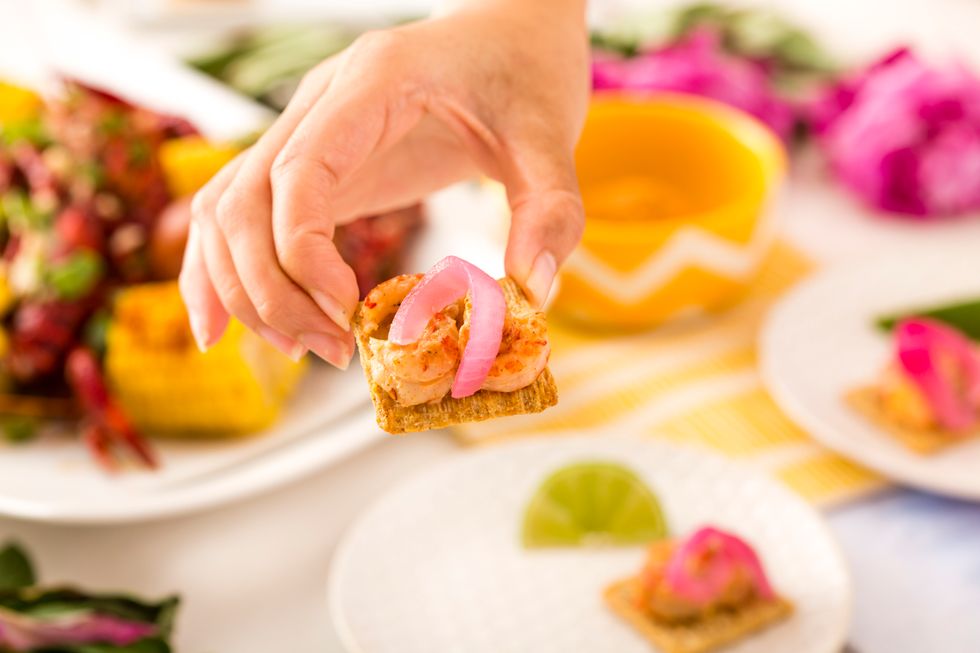 All you need are three tasty toppings for a mouth-watering bite of goodness.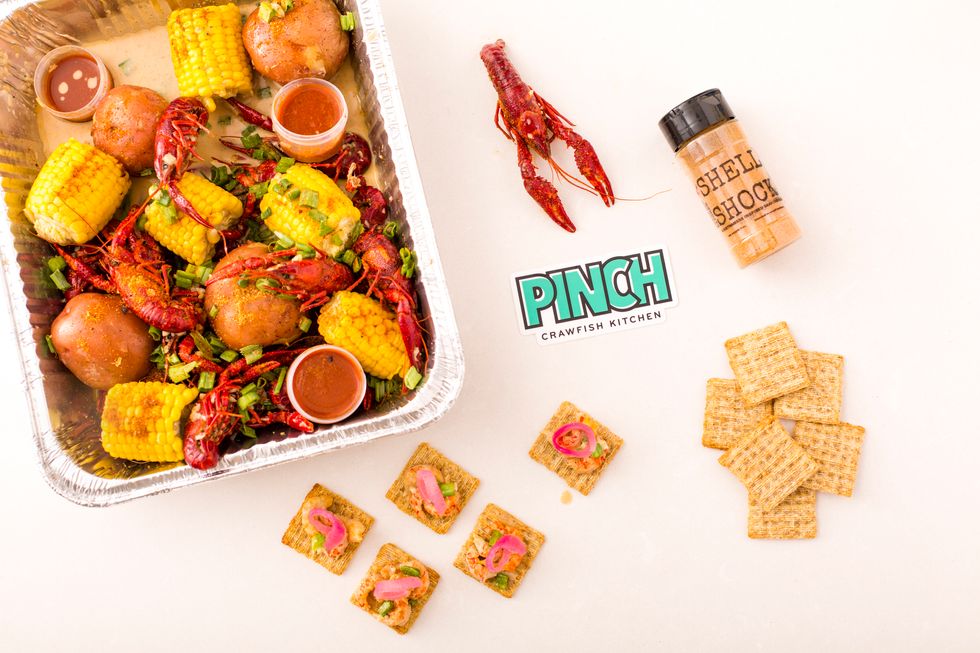 To read more about this rad food artisan, click here: http://www.brit.co/crawfish-appetizers/
TRISCUIT Crackers
Pinch Crawfish
juice from one lime
1.0c apple cider vinegar
2.0 medium red onion
0.0c sugar
1.0tsp salt
B+C
We are the team behind Snapguide. Feel free to message us if you have any questions or see something that could be improved!