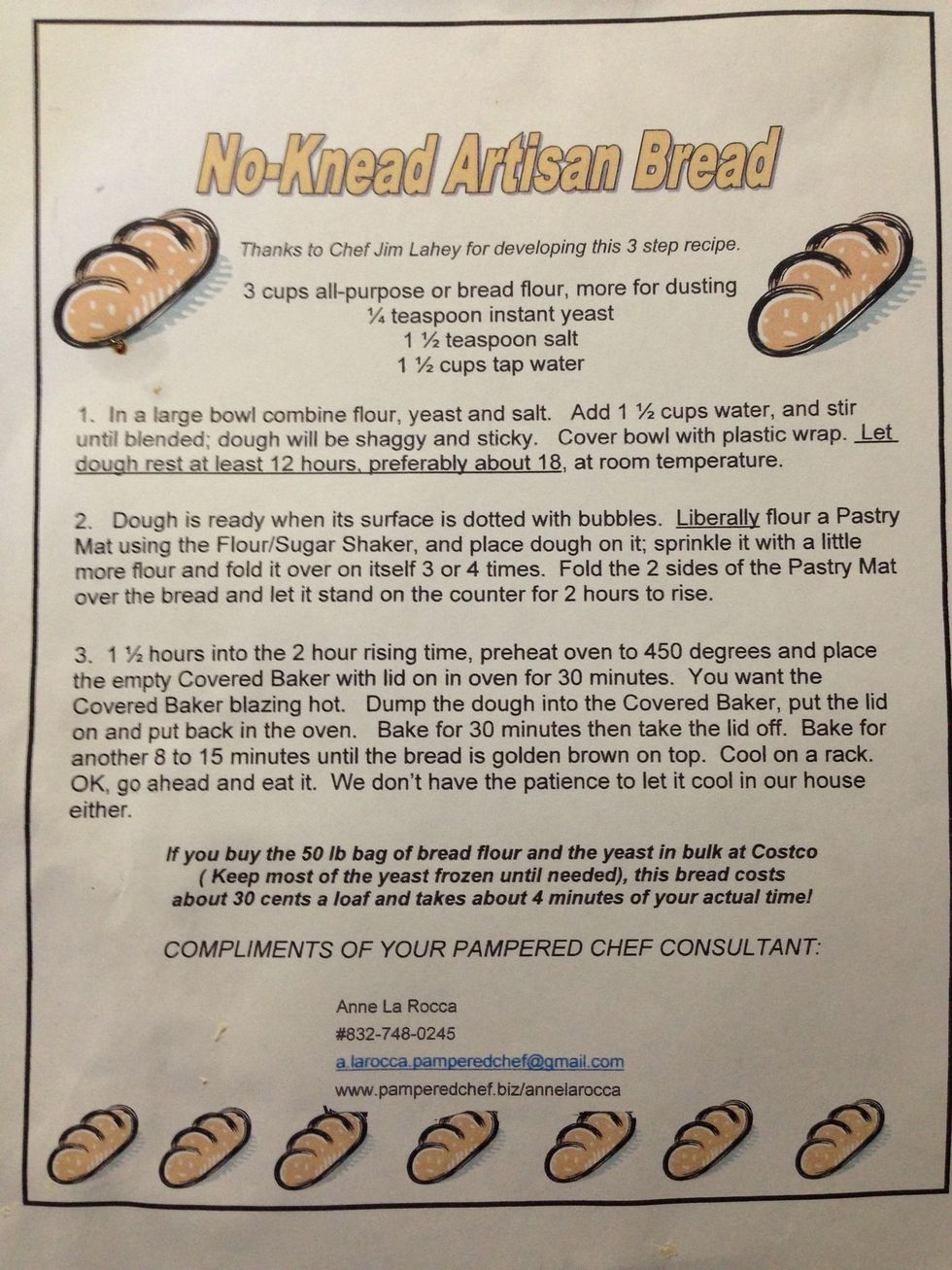 The Basic Recipe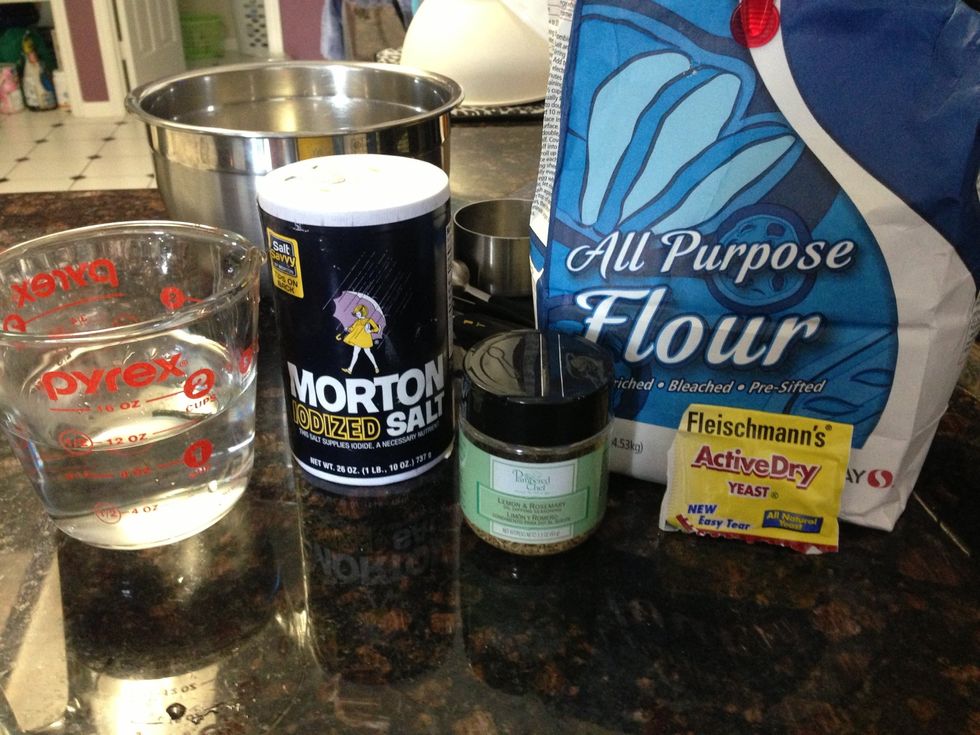 Ingredients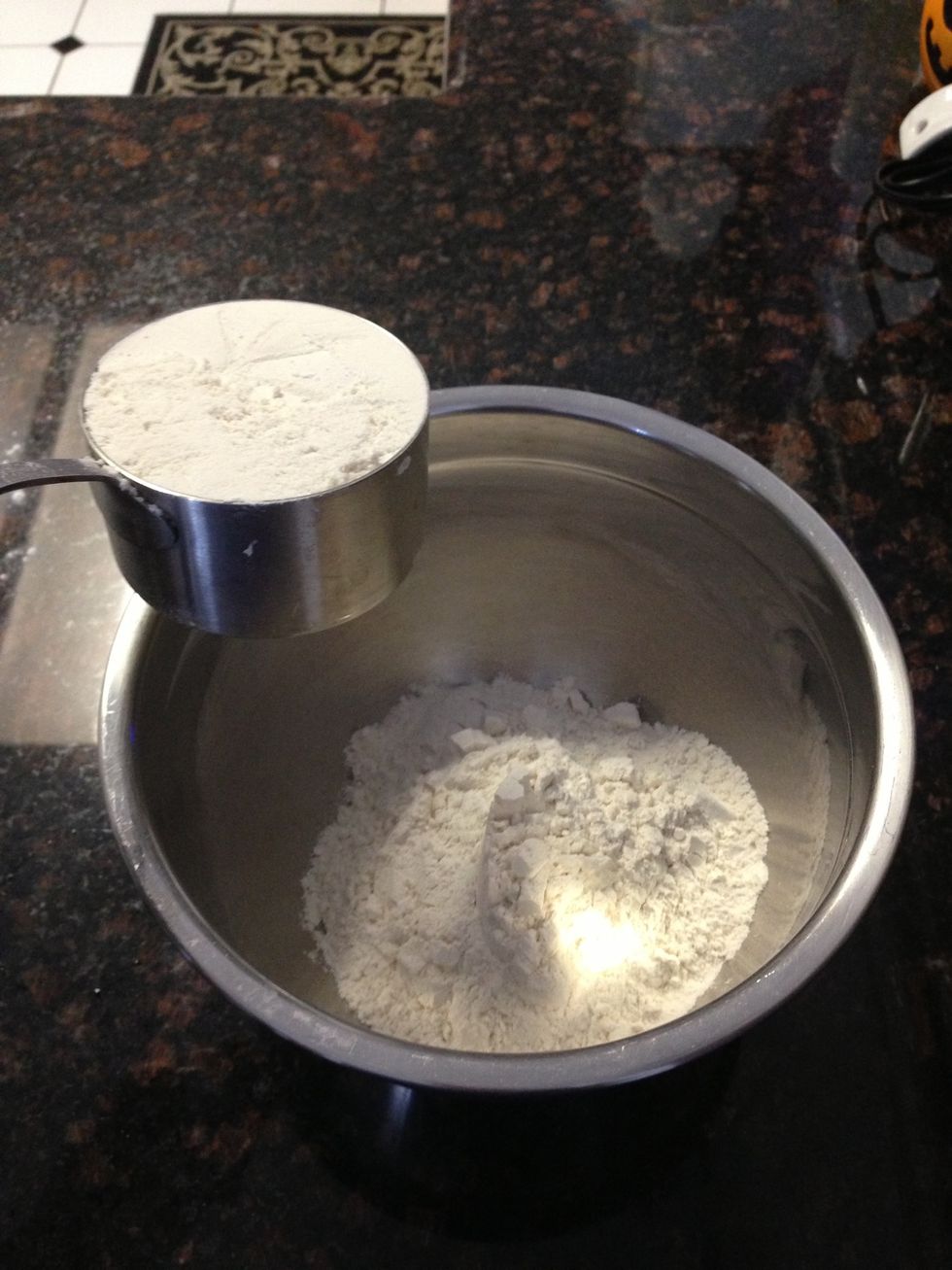 3 cup level all purpose flour
1 1/2 tsp Salt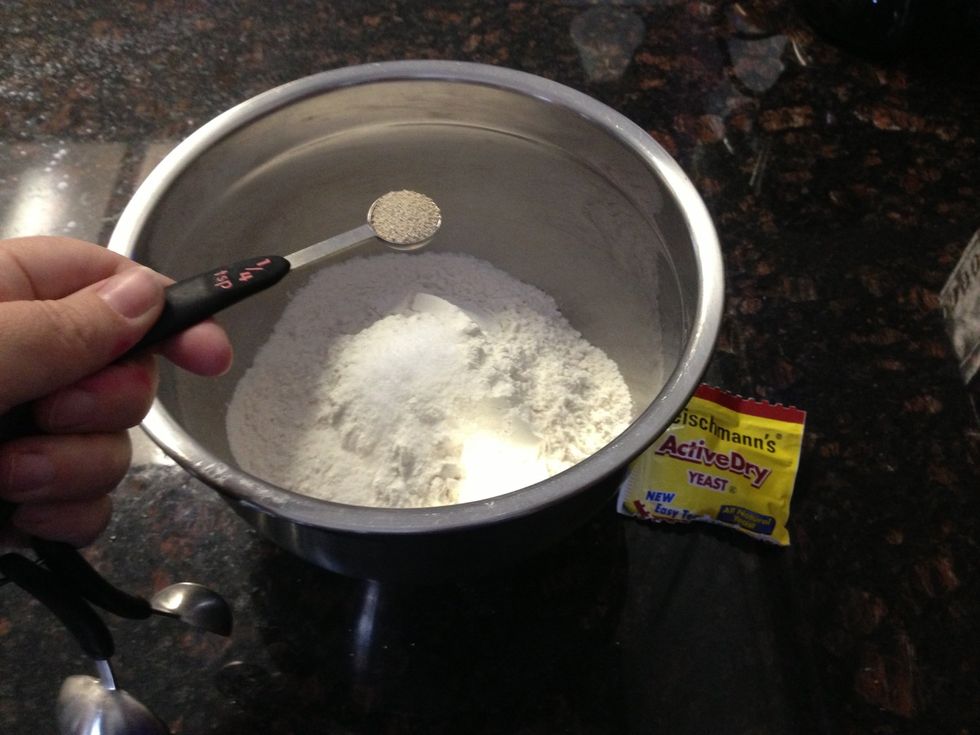 1/4 tsp instant active yeast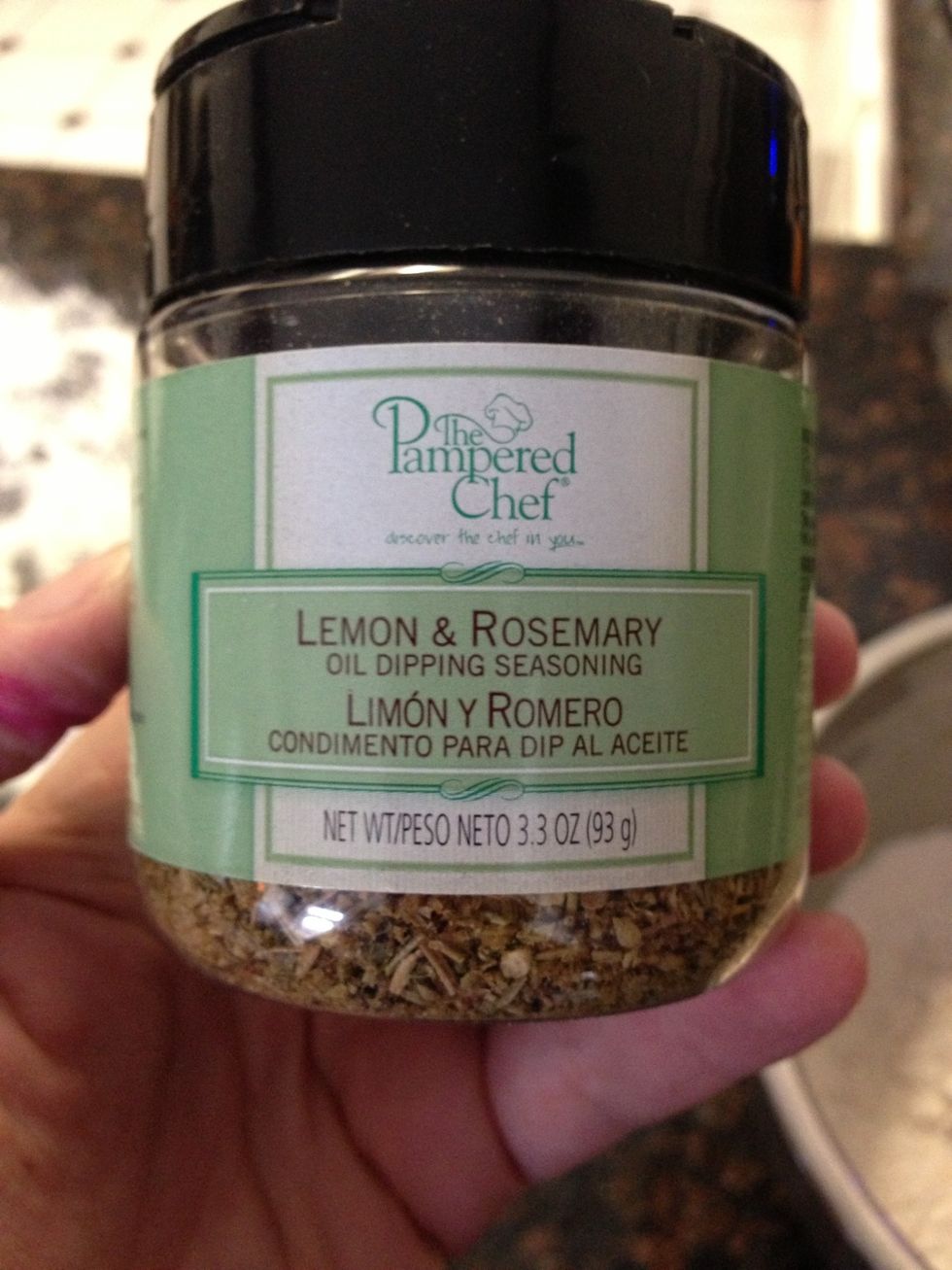 (Optional) At this point you can add any "seasoning" to you dough. I chose to go with Pampered Chef's Lemon & Rosemary.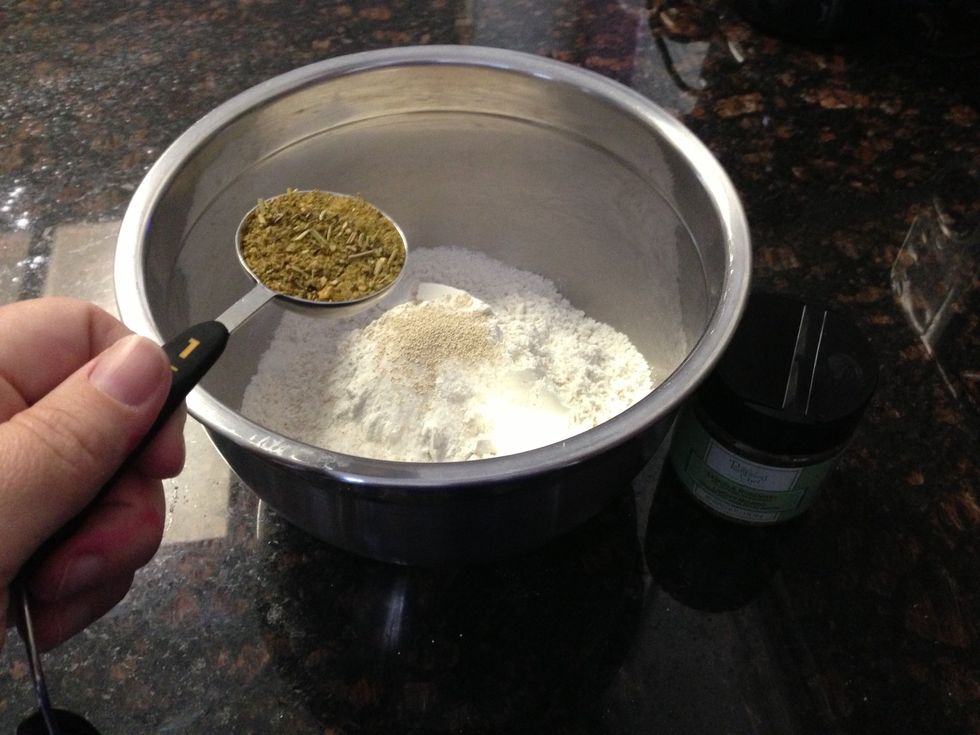 1 Tbsp of seasoning of choice if you choose to. Again this step is optional.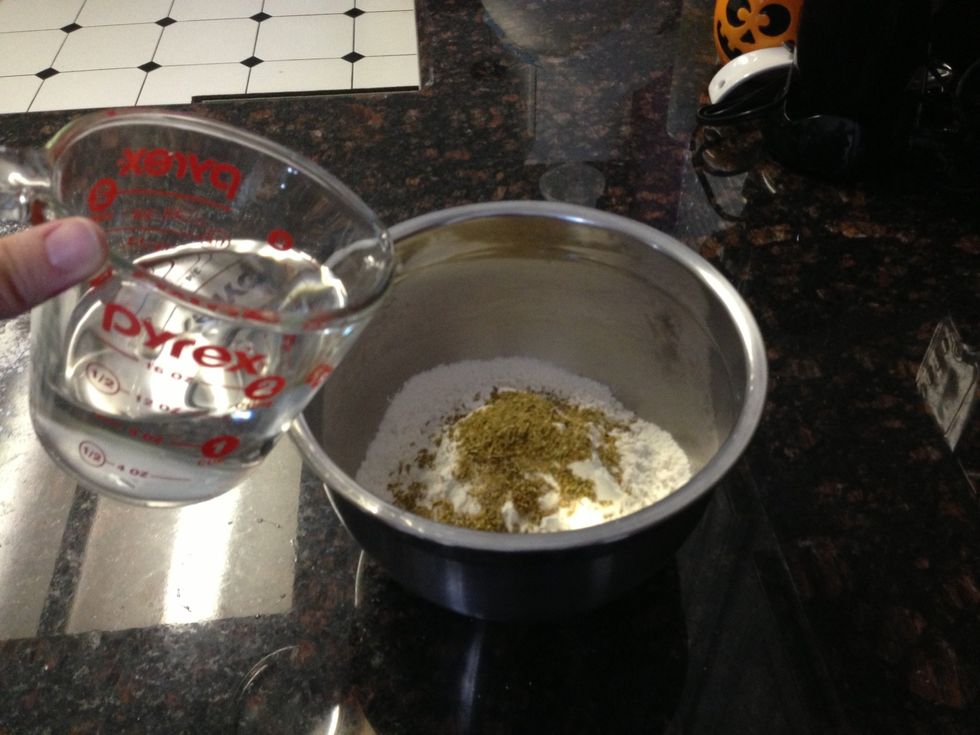 1 1/2 cup warm tap water
Ready to be mixed. I like using my Mix N Scrap spatula. It doesn't over work the dough.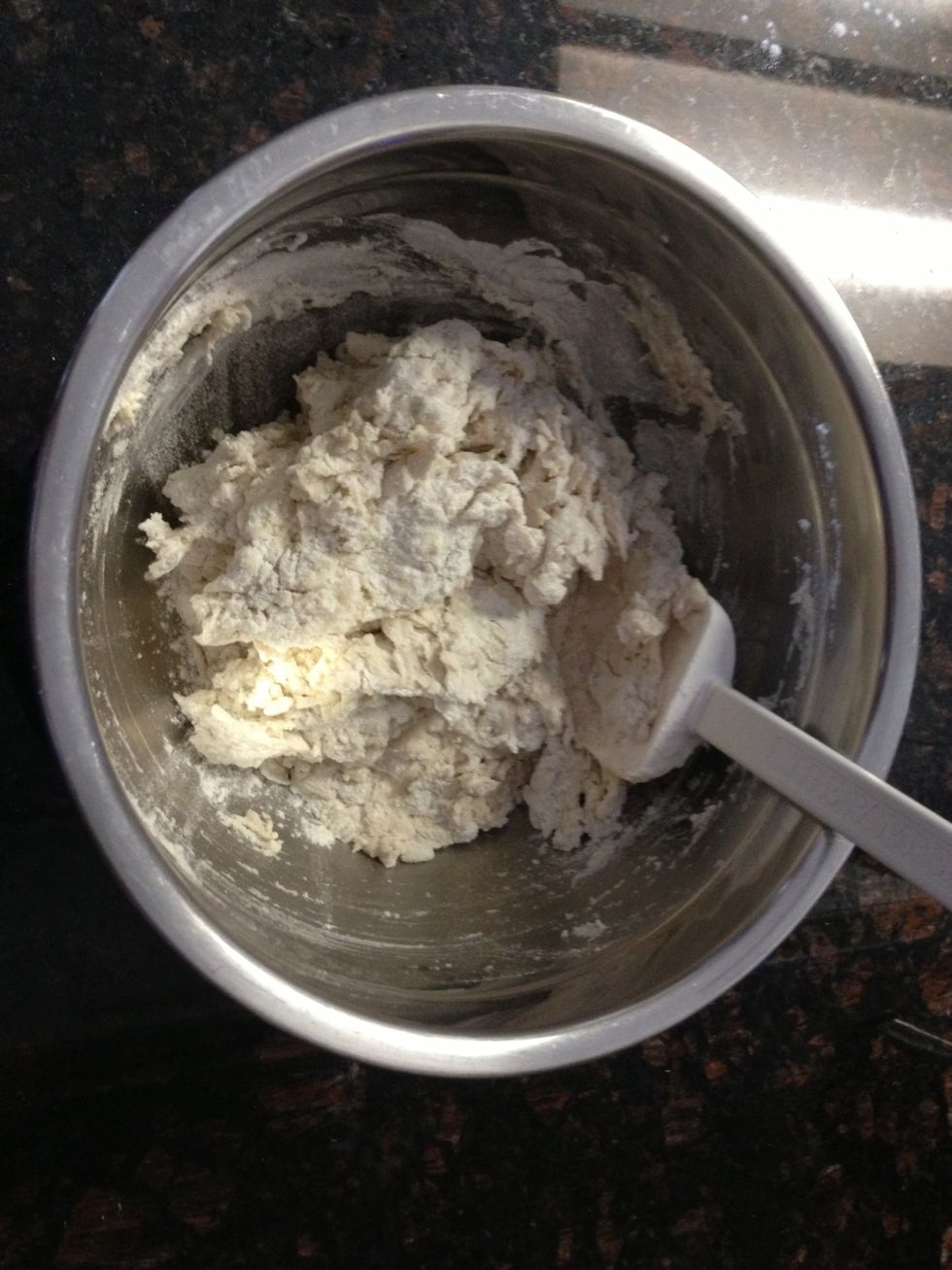 Mixing & coming together as a sticky dough.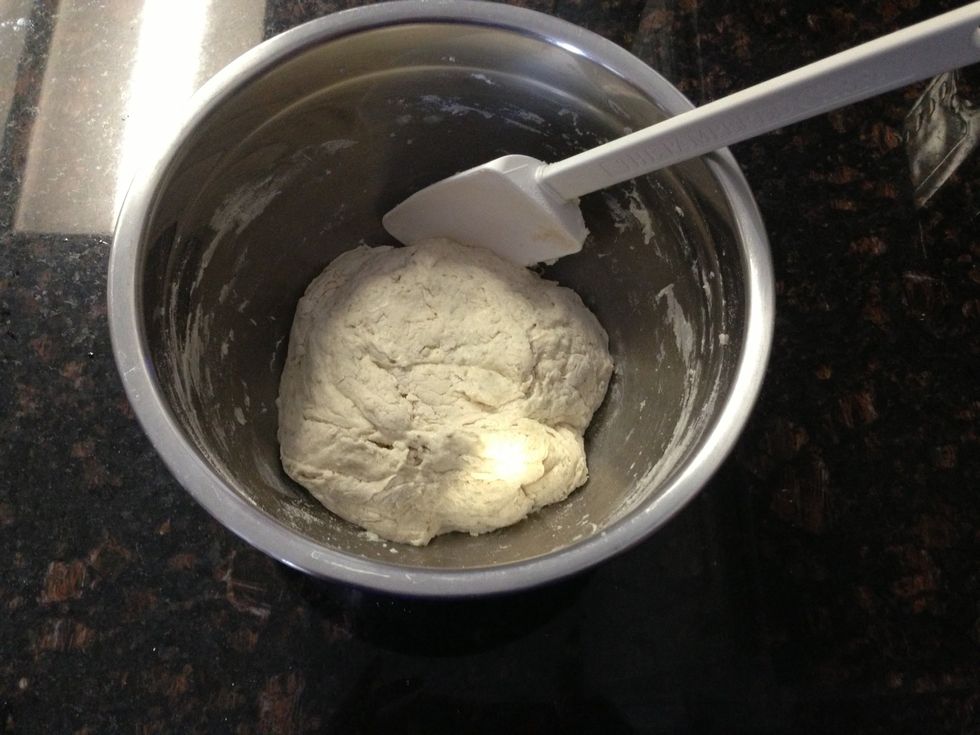 Complete & formed into a ball.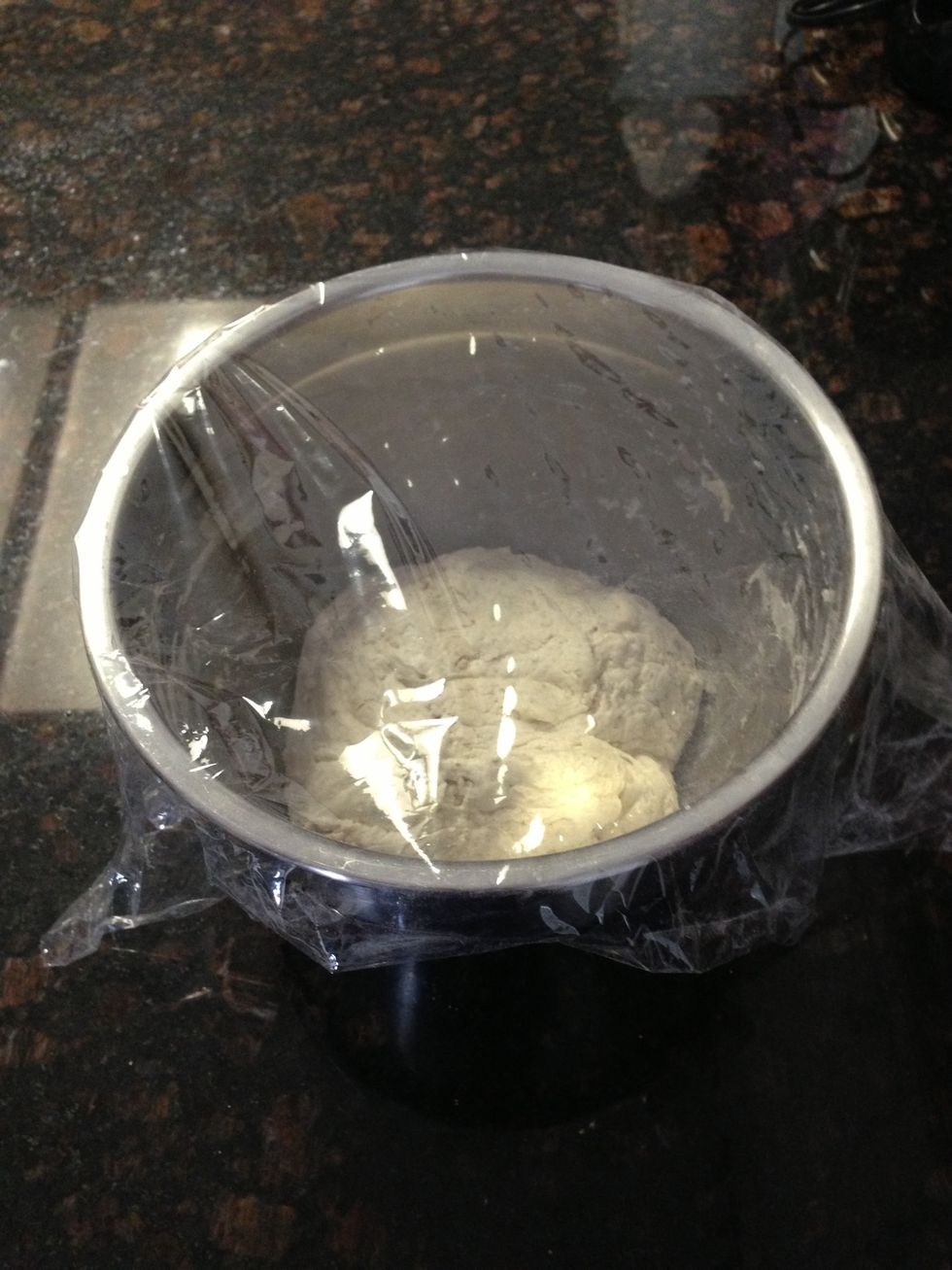 Cover with plastic wrap & let rest on counter top at room temperature for at least 12 hours, preferably about 18 hours.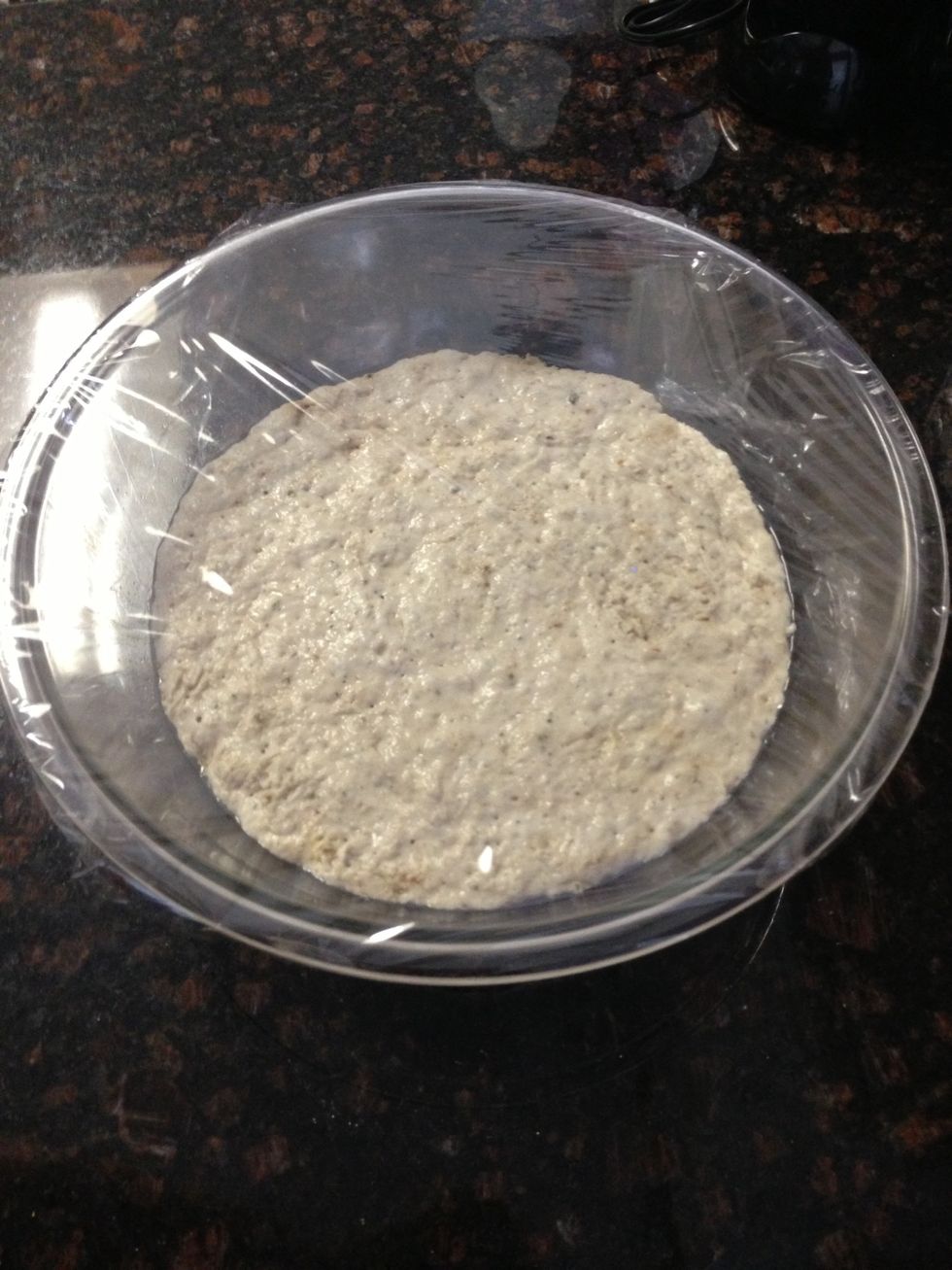 The dough is ready after 12+ hours of resting. Note the surface is dotted with bubbles.
Liberally flour work surface with flour.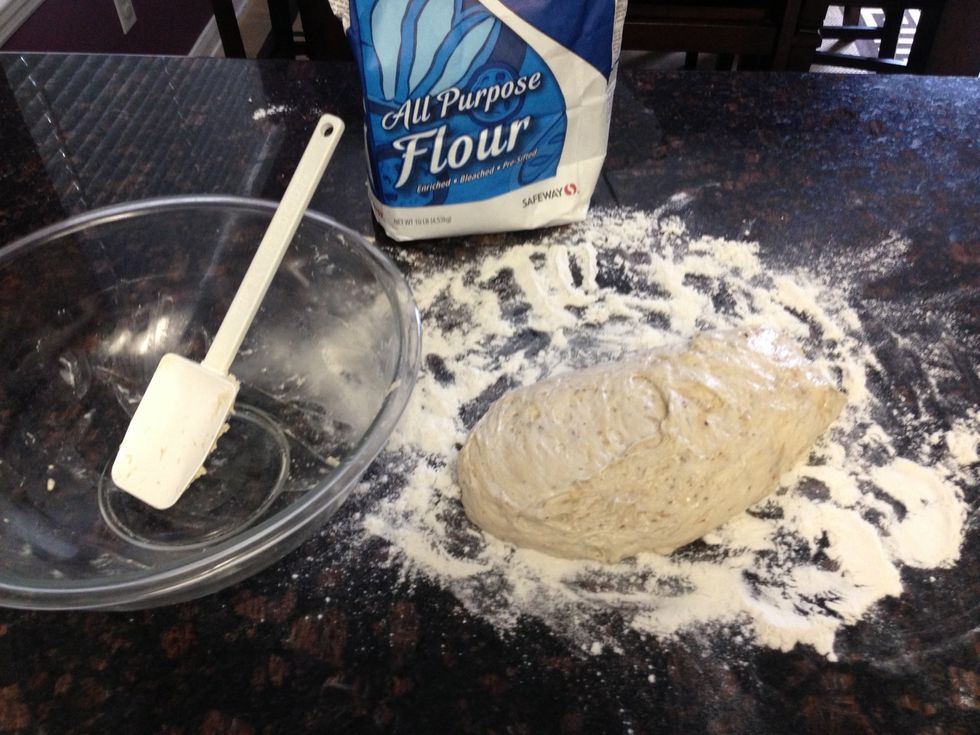 Place dough on floured surface.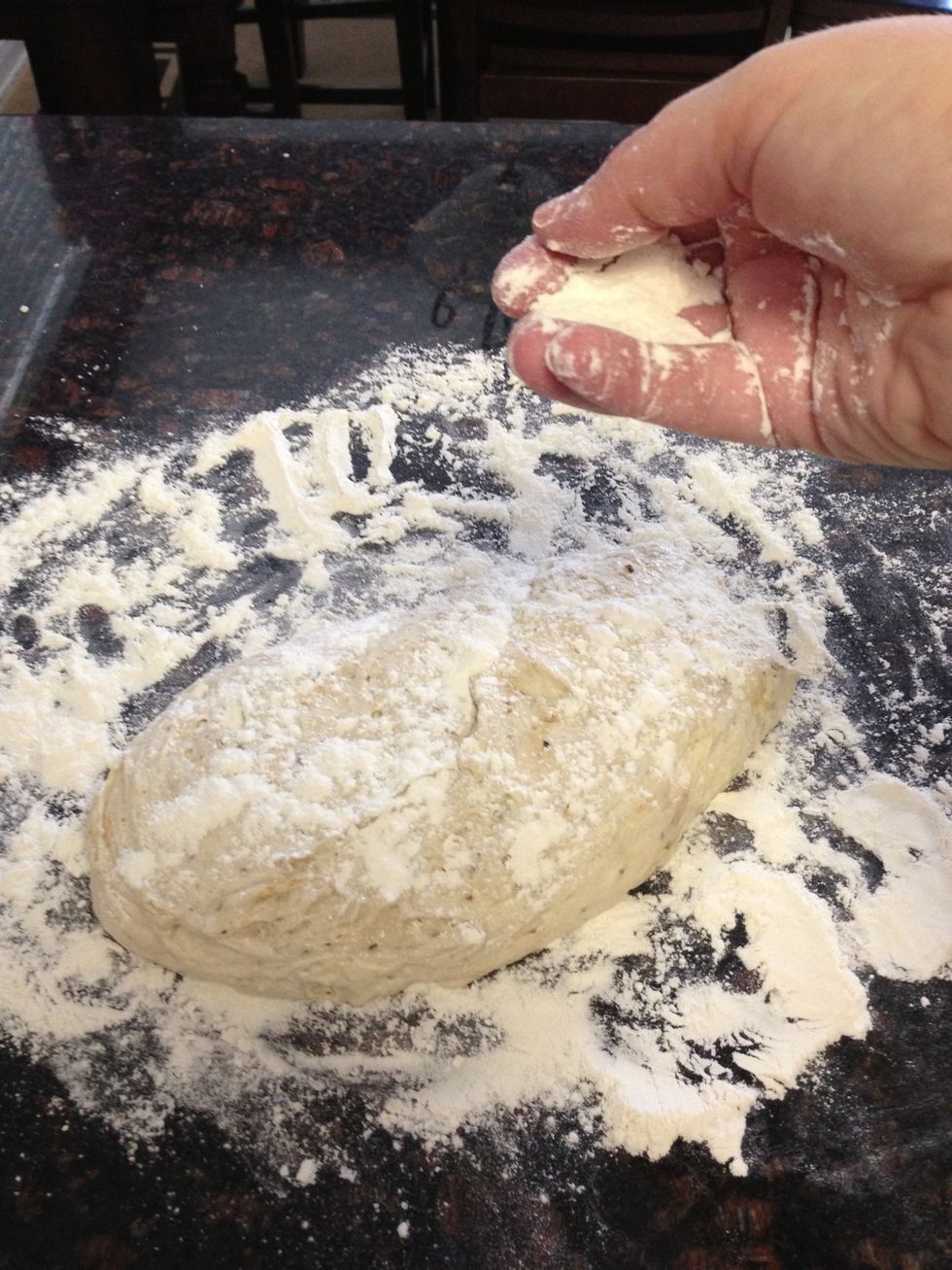 Sprinkle with a little more flour. It now ready go be folded over on itself 3-4 times.
1st fold, take one end & fold on top of the other side.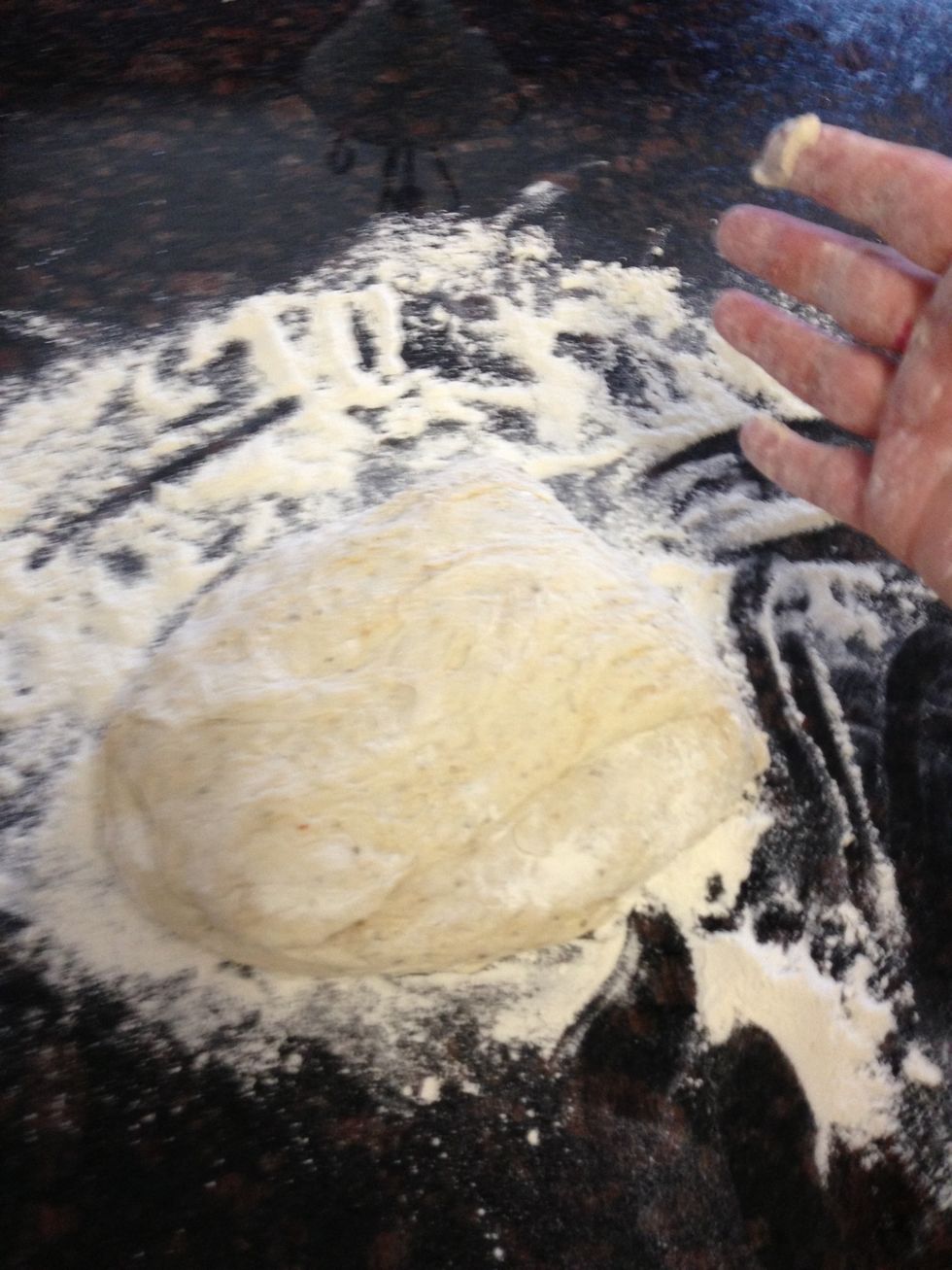 Perfect! Now do that with the other side.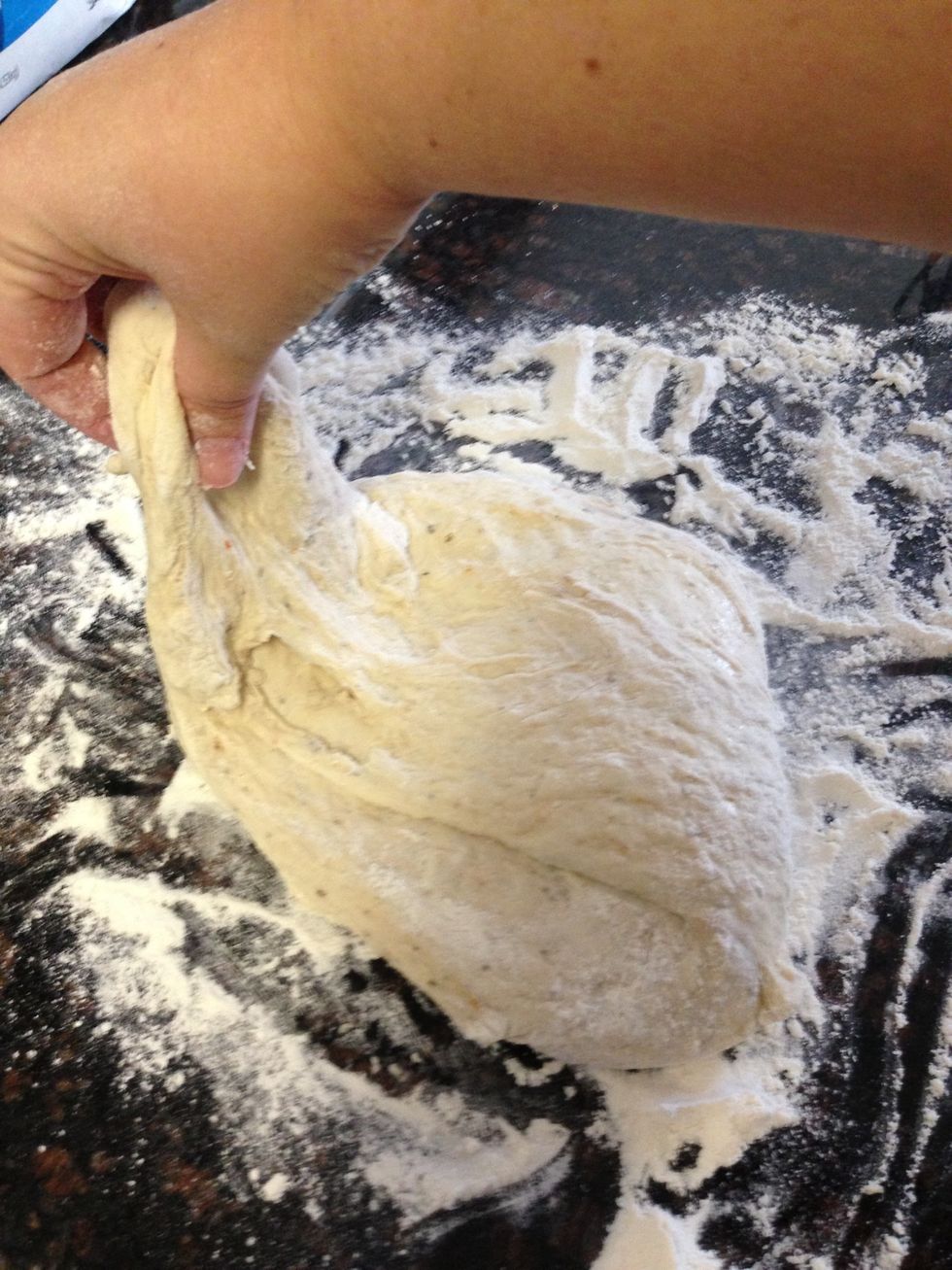 Just like this... Folding, NOT kneading.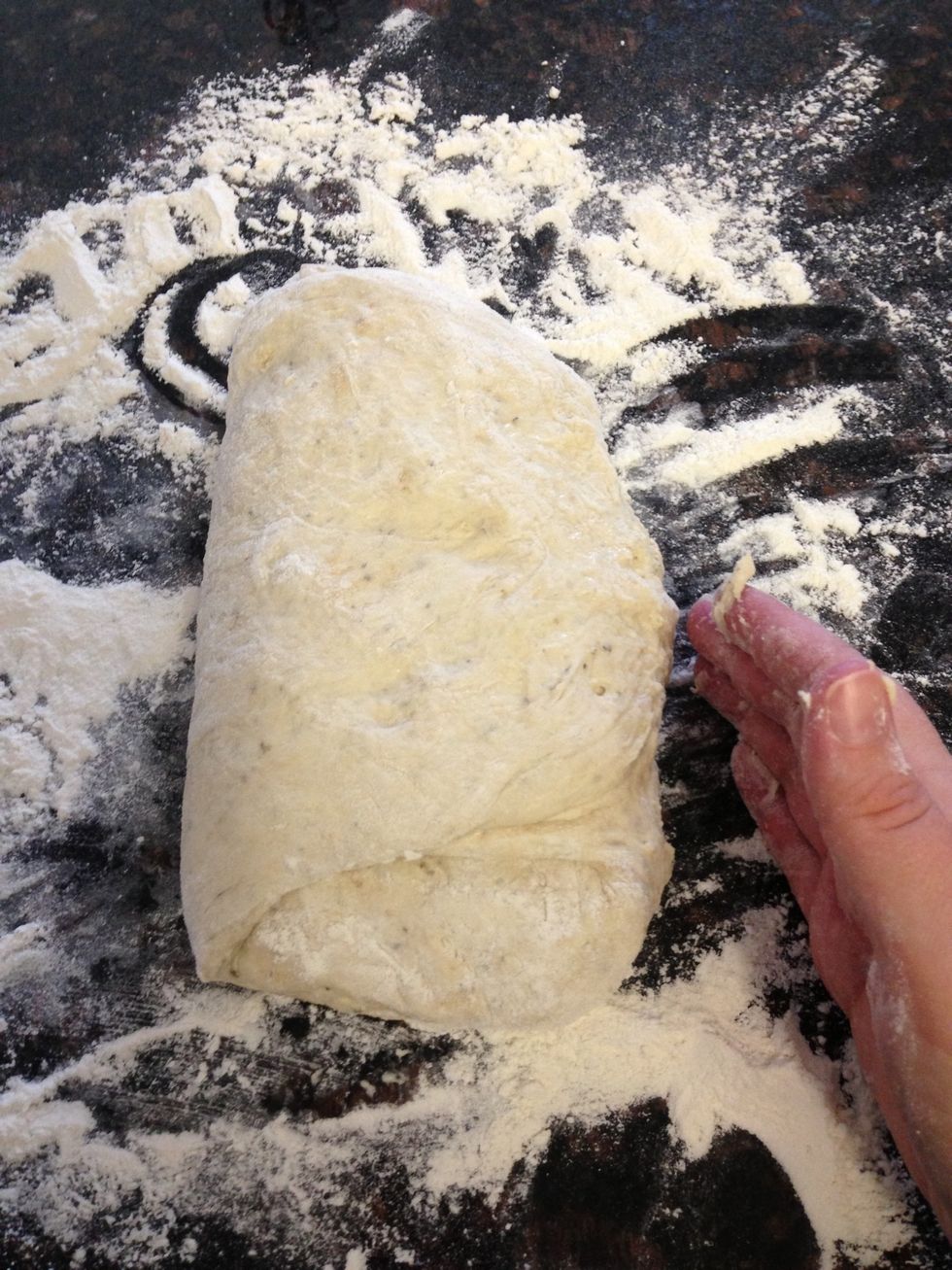 Great! Your almost done.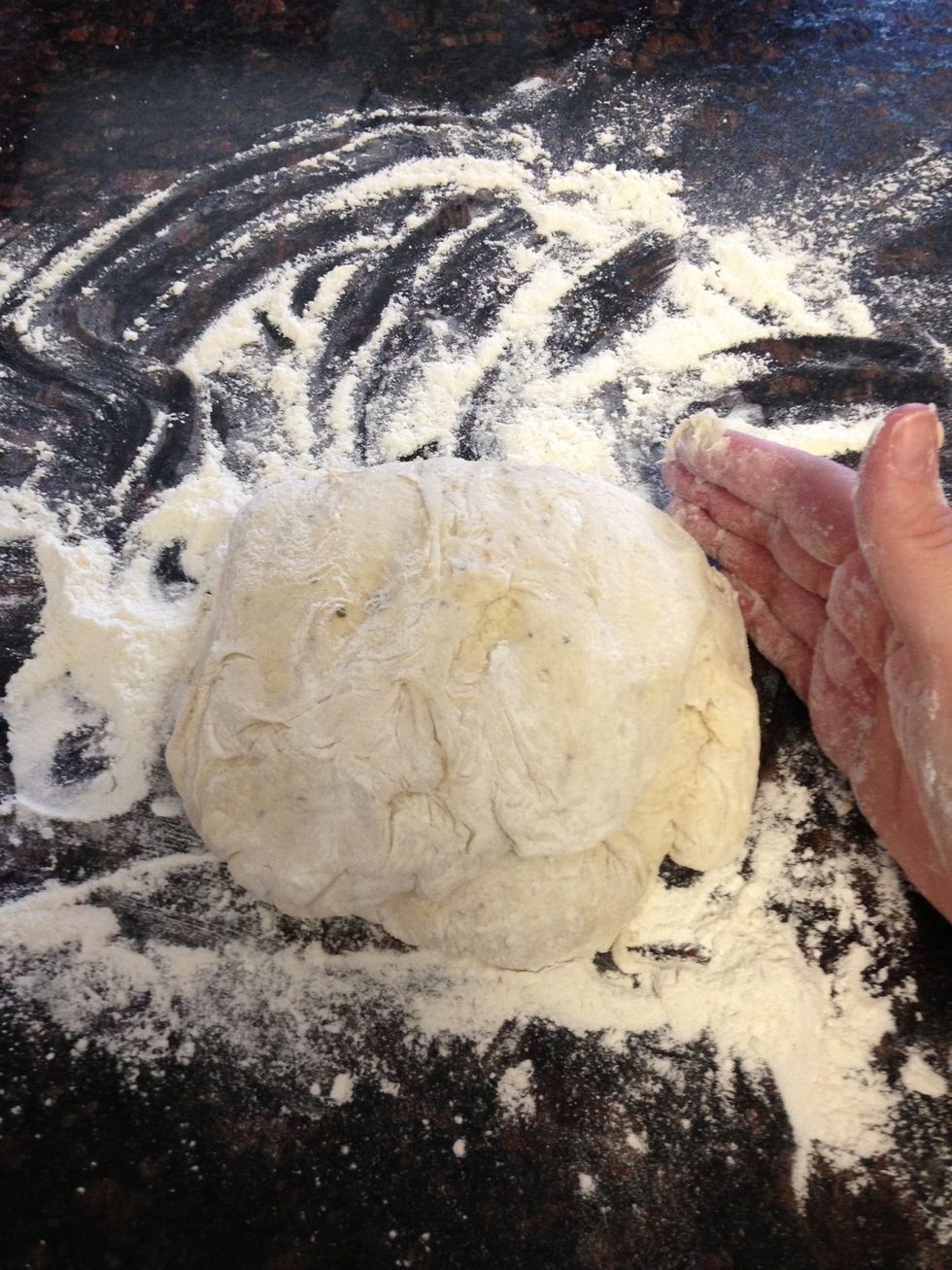 Do that 2 more time from the other direction & you get this. One folded bread dough.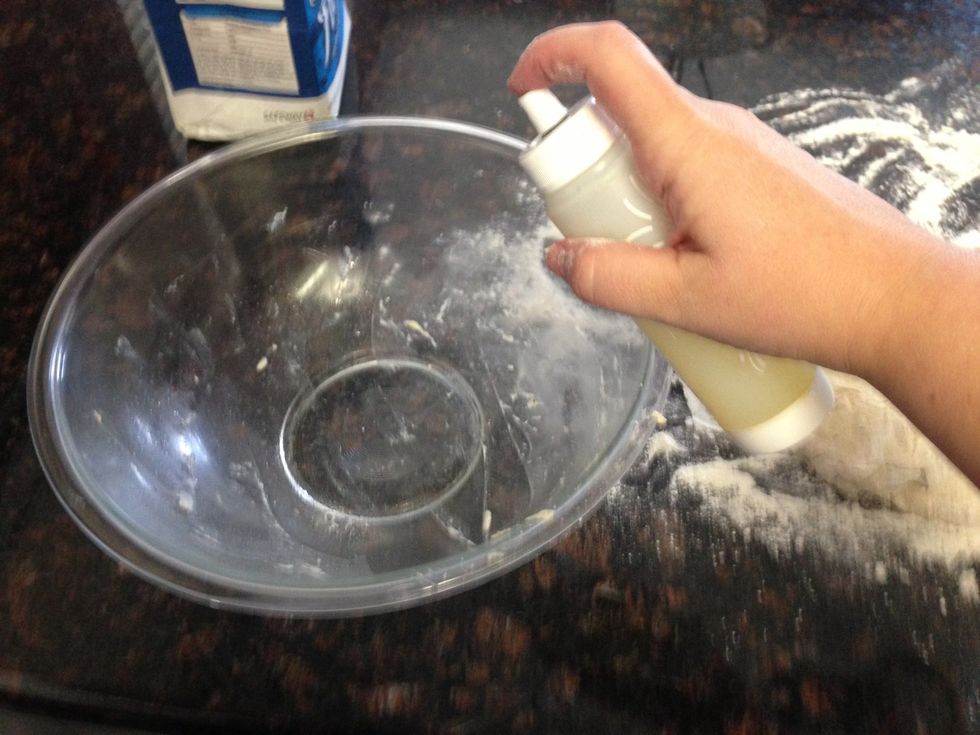 Now in same bowl, pray with non stick spray. I like using my Pampered Chef Kitchen Spritzer. I use canola oil in it & it's all natural.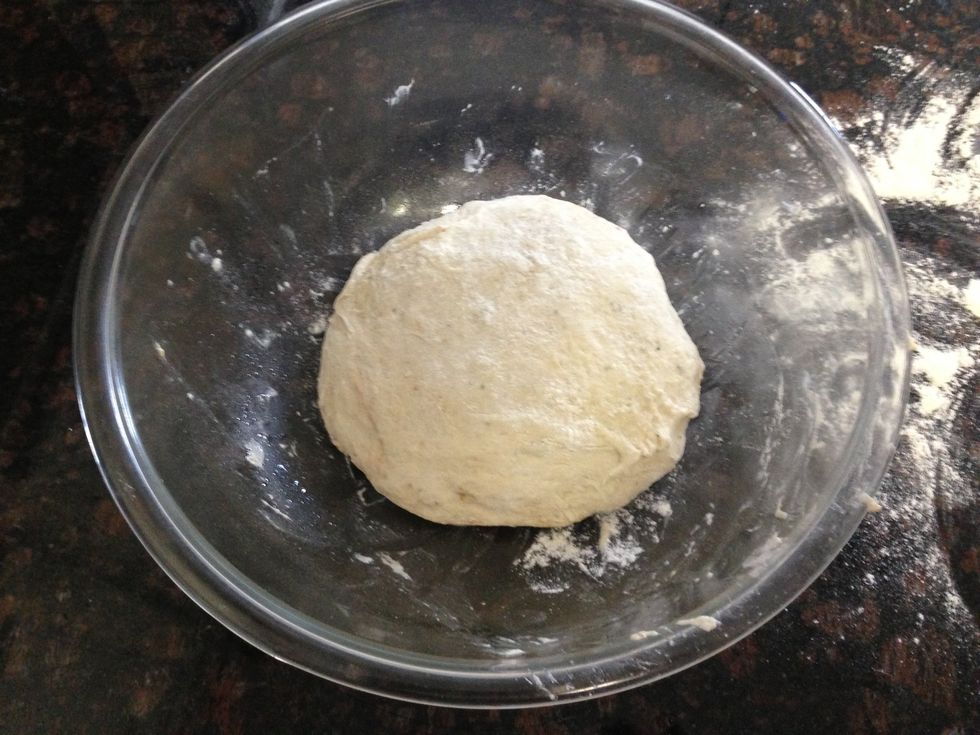 Place dough into bowl & with plastic wrap again. Now the dough will rest for an additional 2 hours before heading into the oven.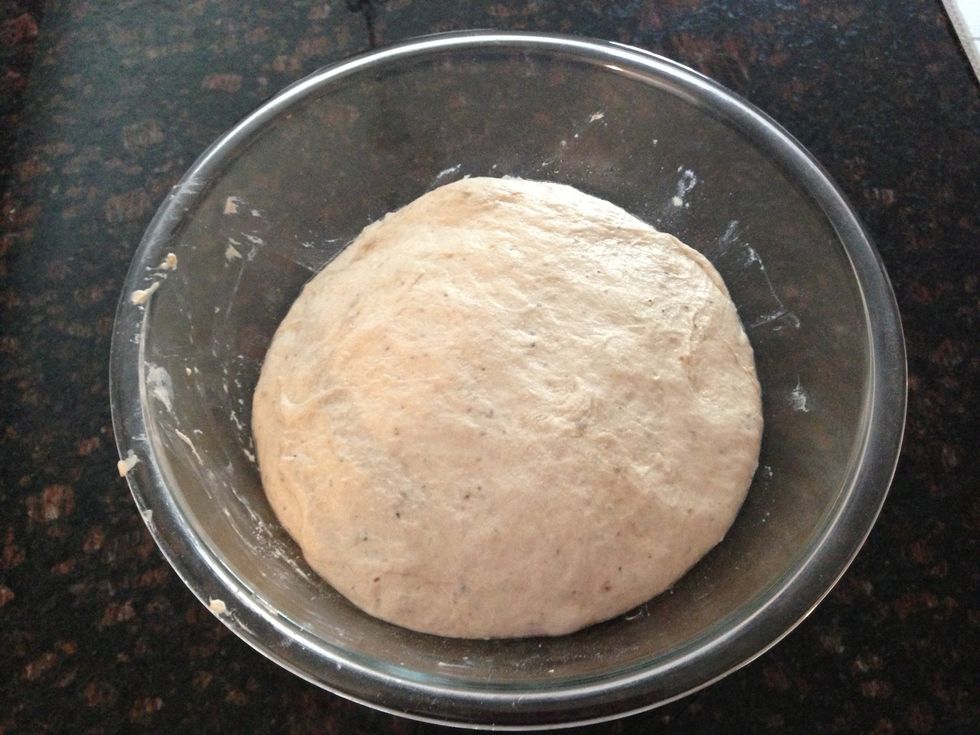 Second rise of dough after resting for 2 hours. As you can see its doubled in size. It's now ready for the oven.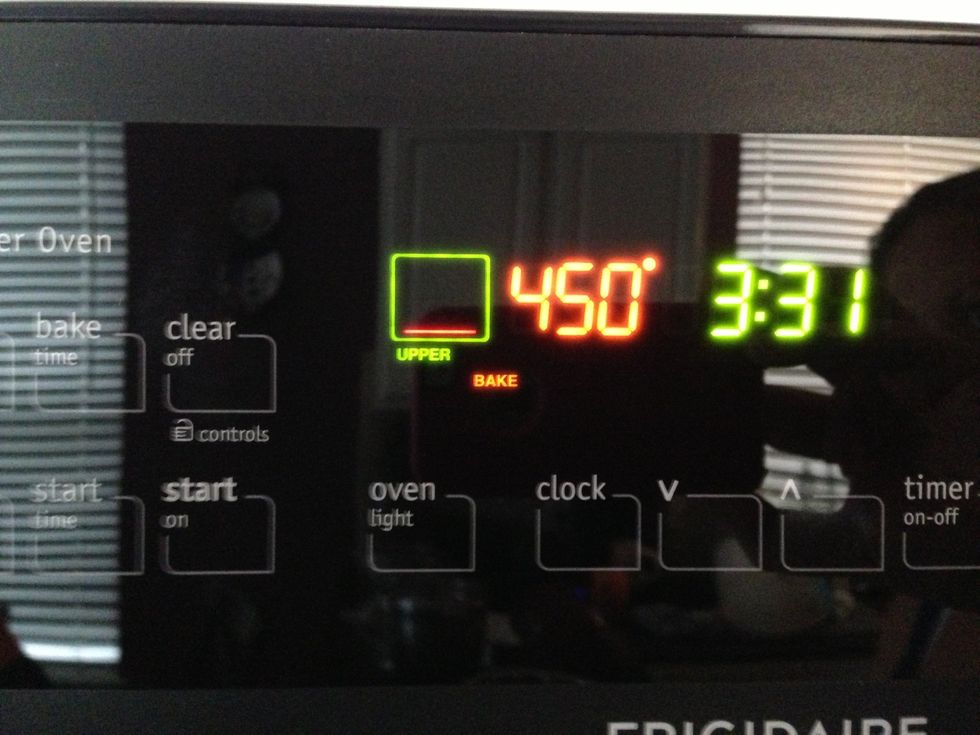 Pre Heat Oven to 450 degrees.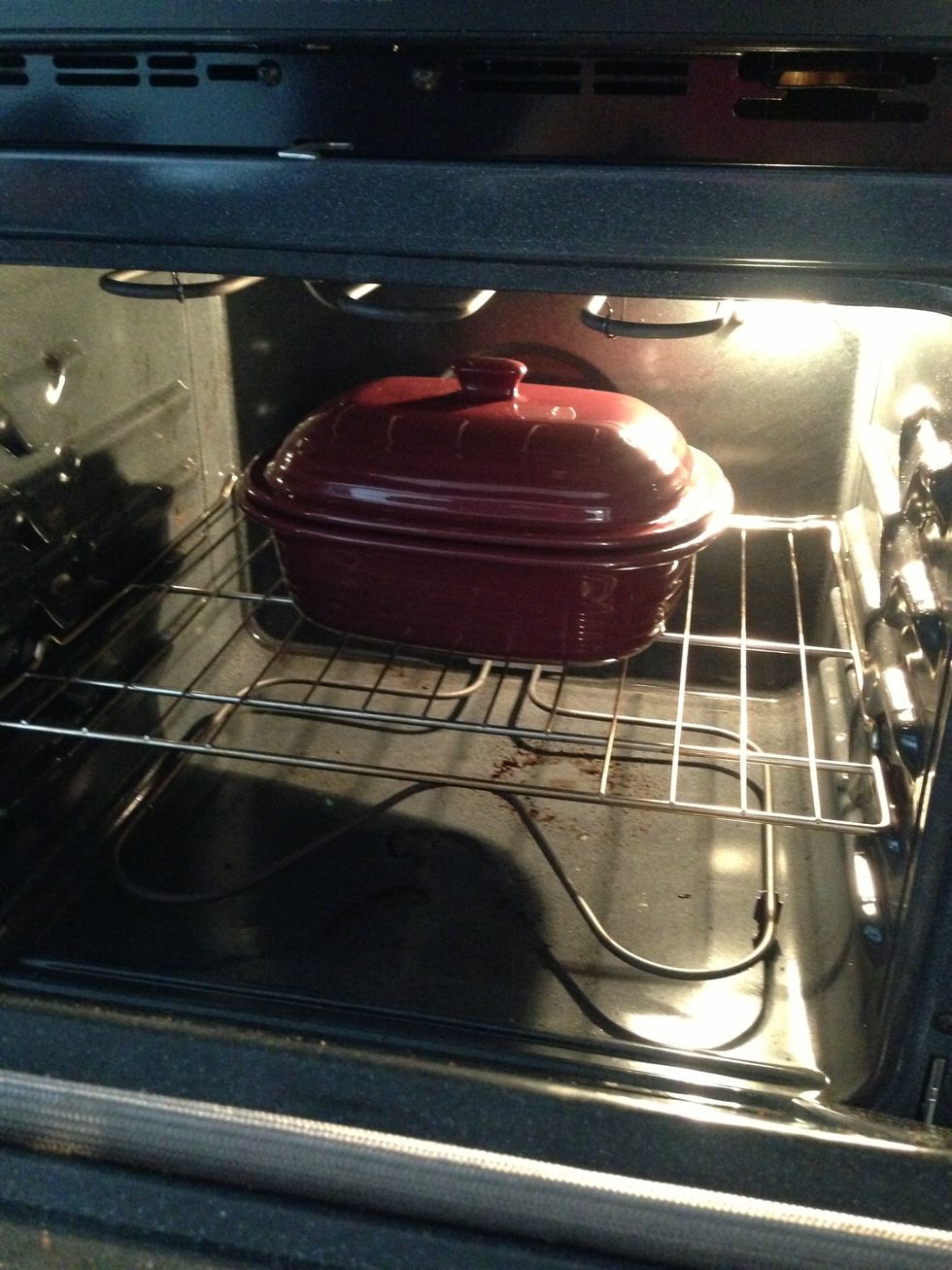 Place EMPTY Deep Cover Baker by The Pampered Chef into hot oven. You can also use a Dutch Oven.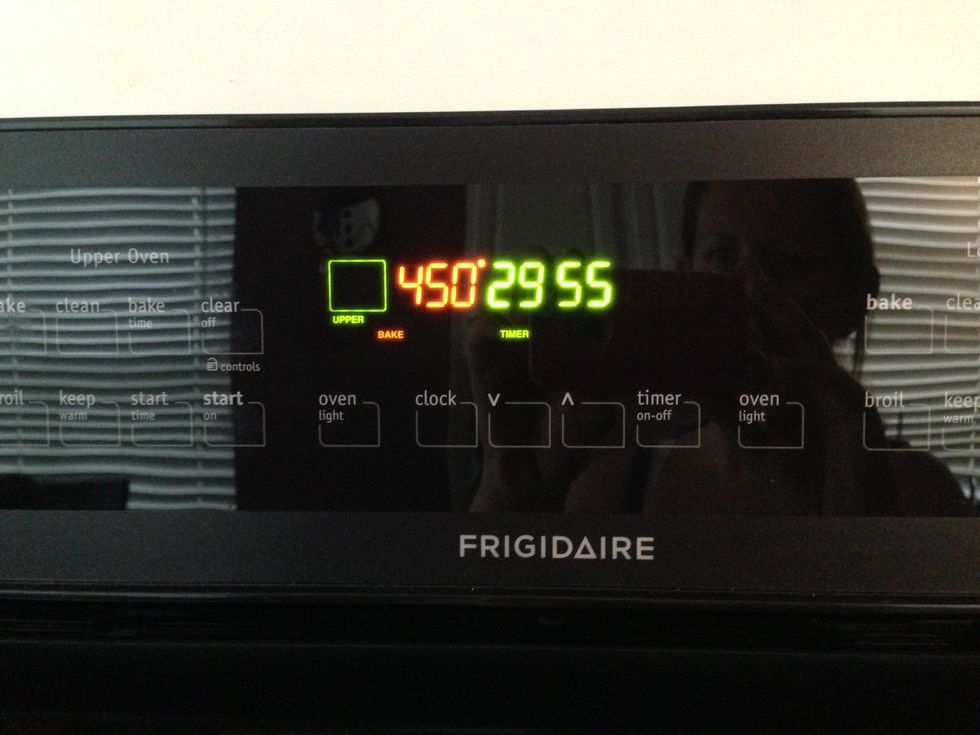 Set timer for 30 minutes. This heats the baker & gets it piping hot like a stone oven.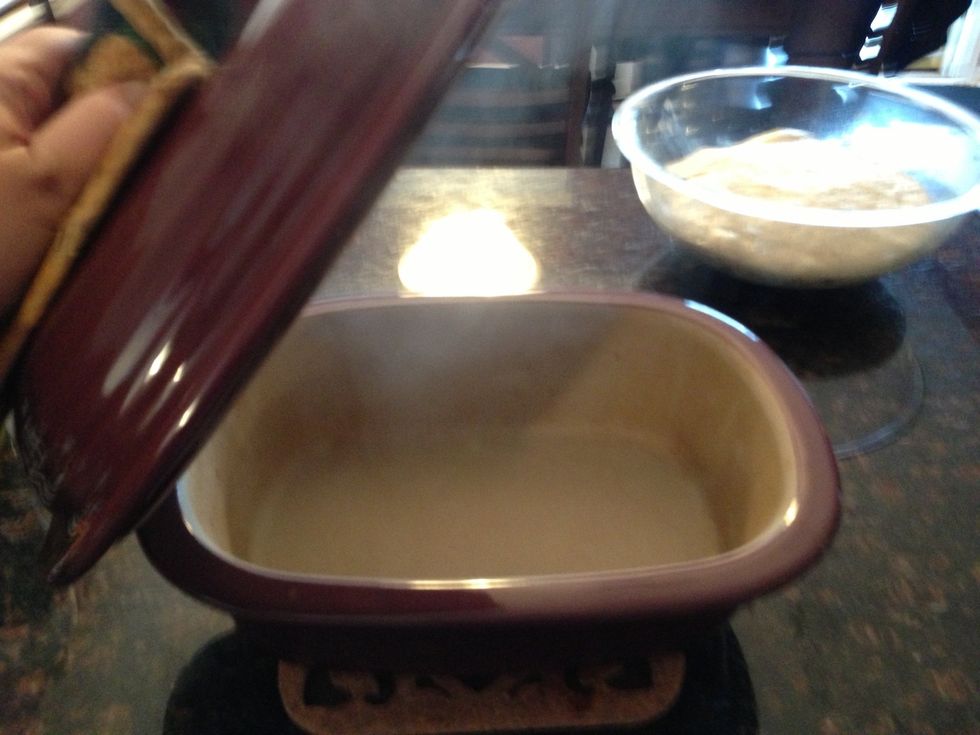 See that steam? This bad boy is HOT & ready to bake some bread.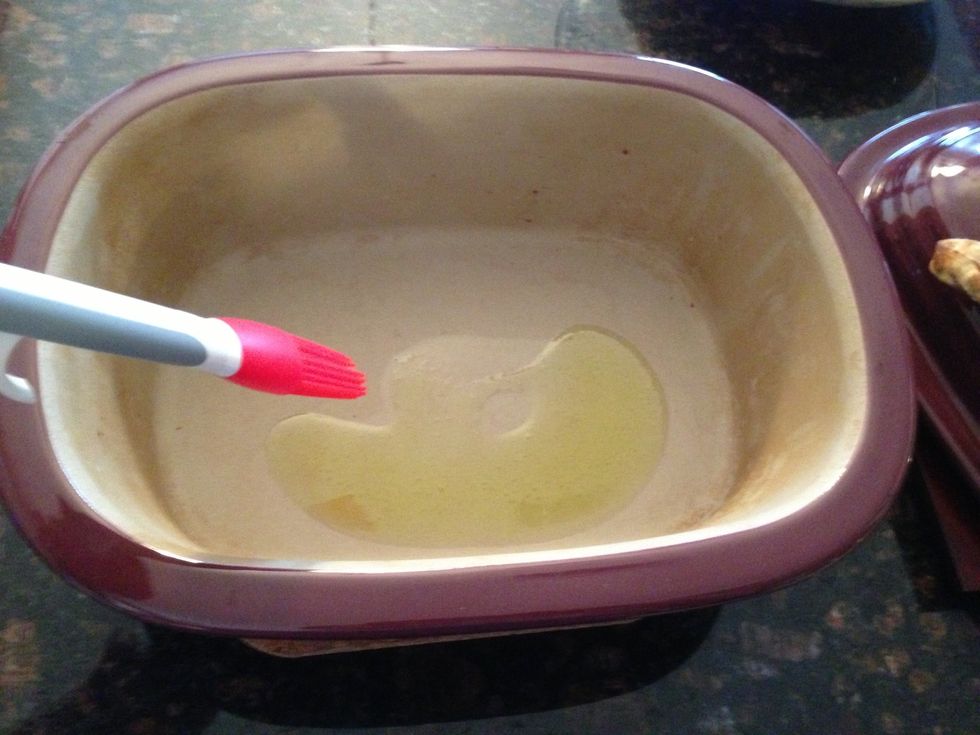 Add some olive oil ~2Tbsp to baker & brush around evenly. I like using the Silicone Brush from The Pampered Chef.
Add the dough. You can even brush a little oil on top if you wish.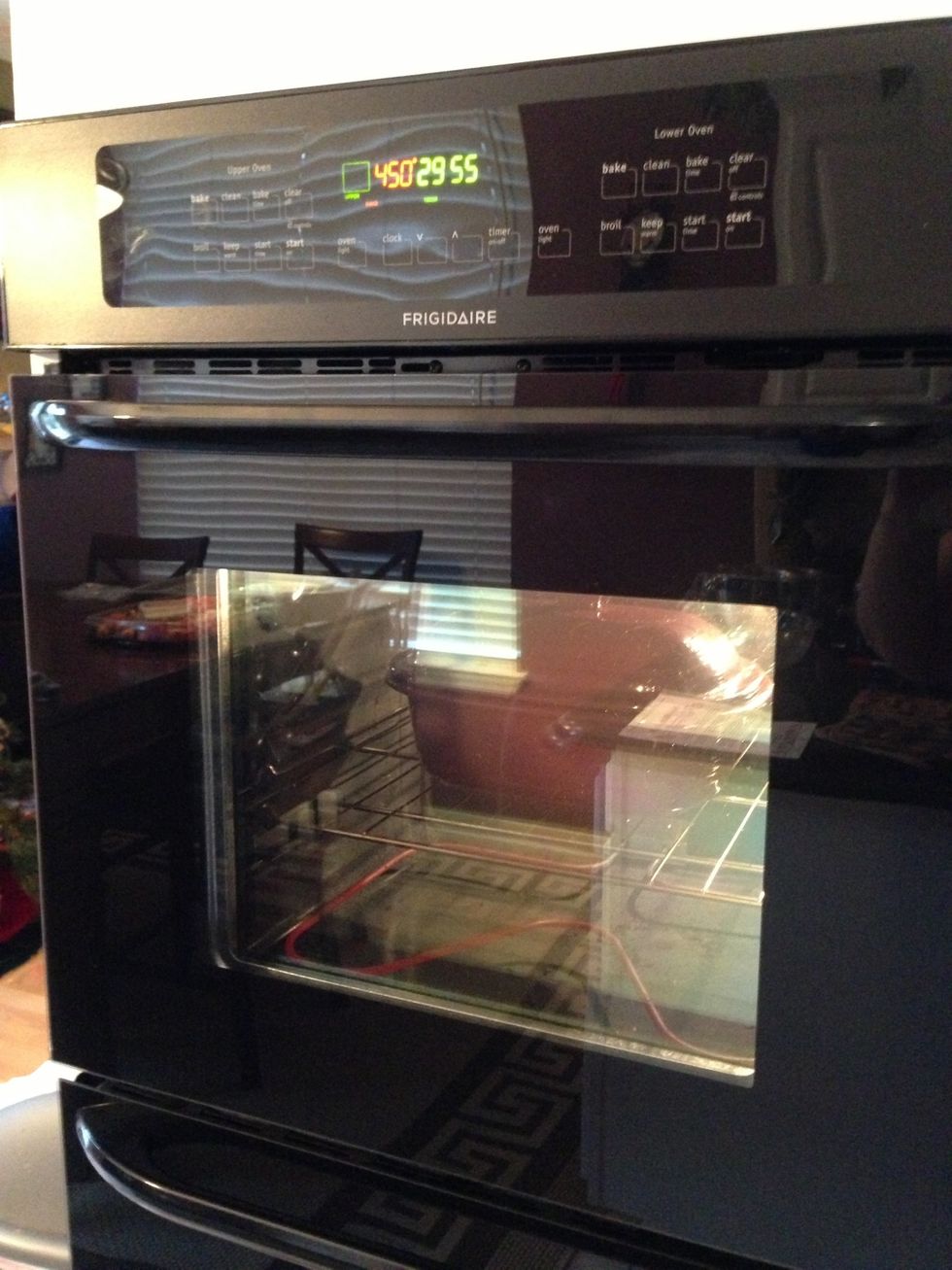 Back in the oven at 450 Degrees with Lid ON for 30 minutes cook time.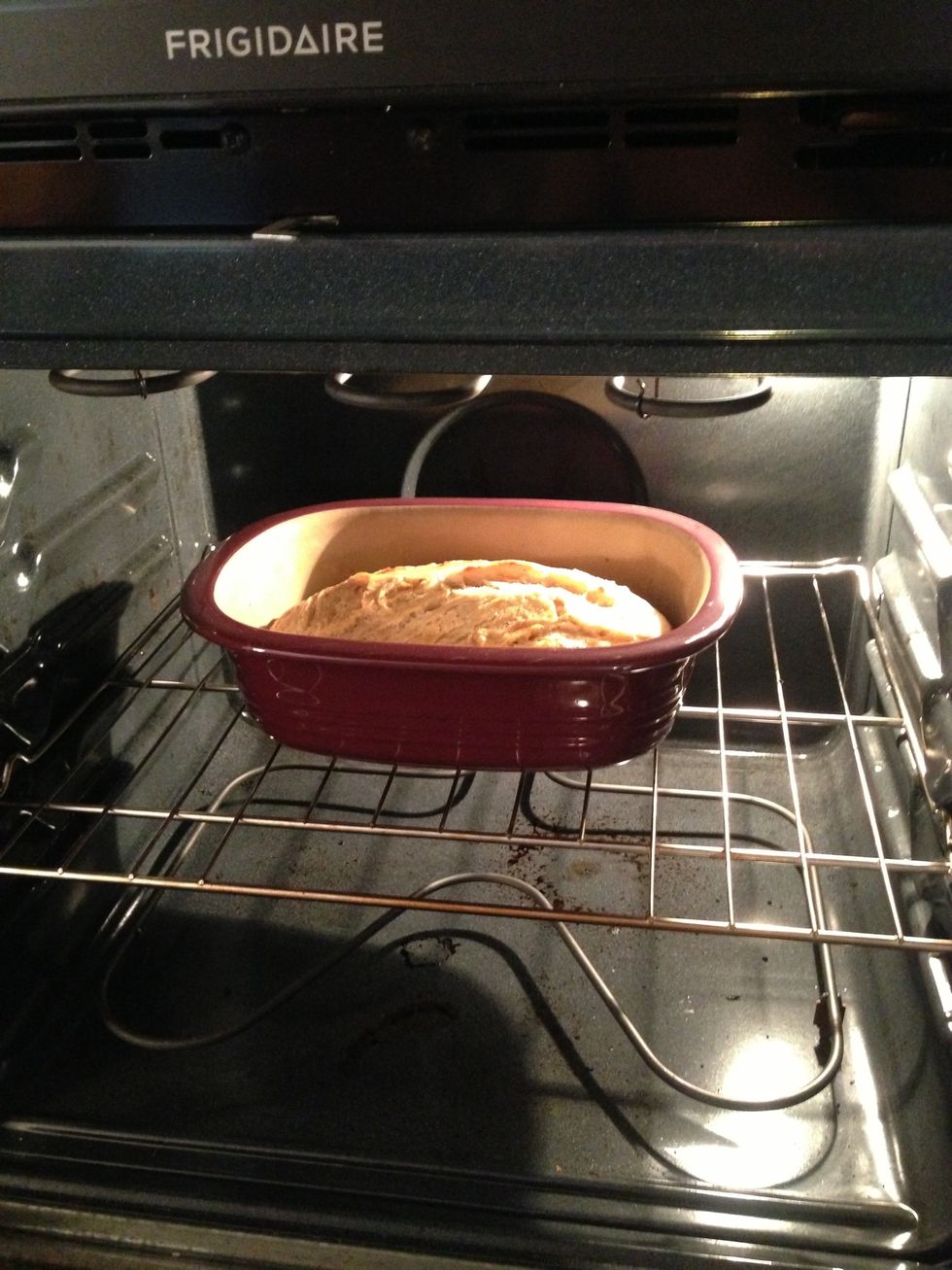 Take lid off after 30 minutes & cook for 5-10 min more to "brown" the bread some.
Done! Enjoy warm with olive oil dipping sauce.
All Purpose flour
Salt
Instant active yeast
Water
Seasoning (optional)