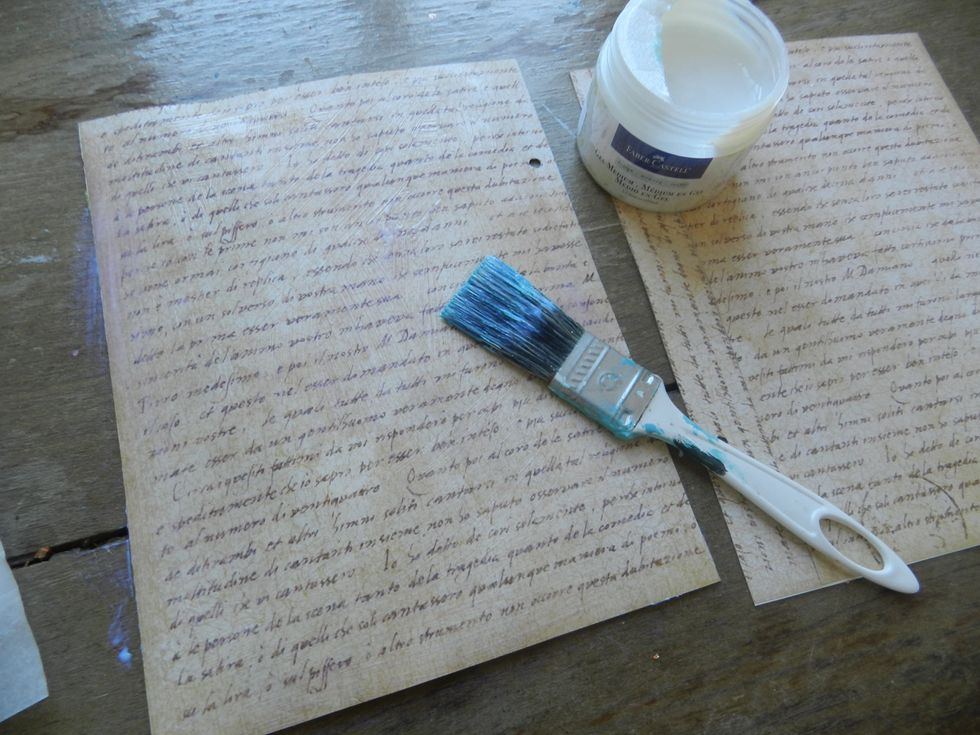 Cover 2 pages from Graphic 45 Mixed Media Album using G45 papers and apply Gel medium on these.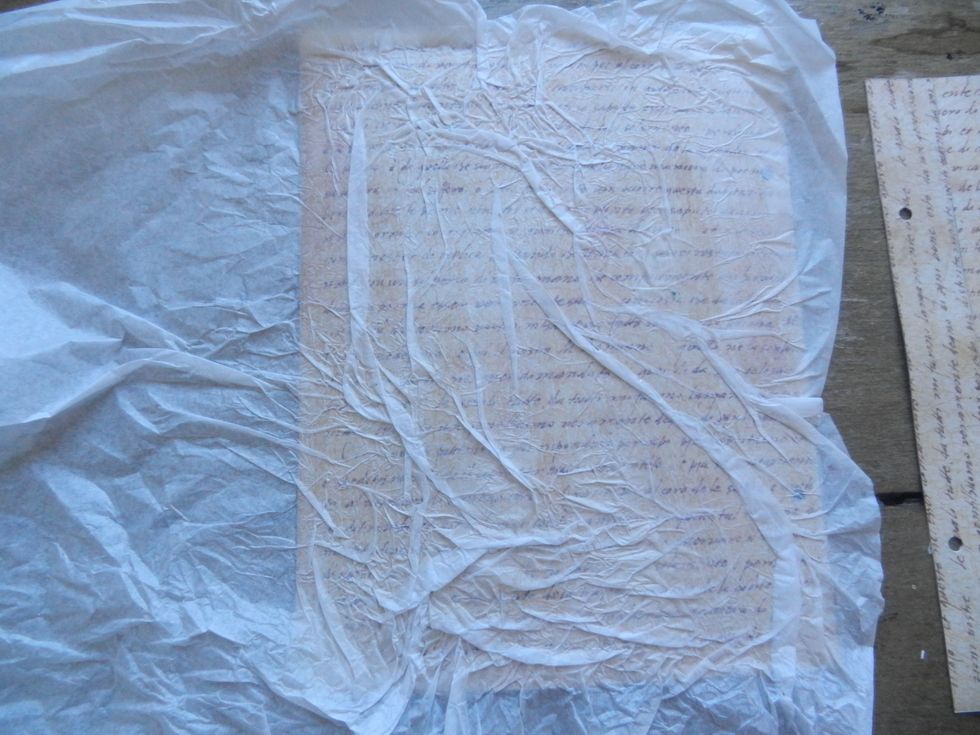 Glue the tissue paper on the pages and remove the excess.
Apply acrylic gesso on some places of the pages.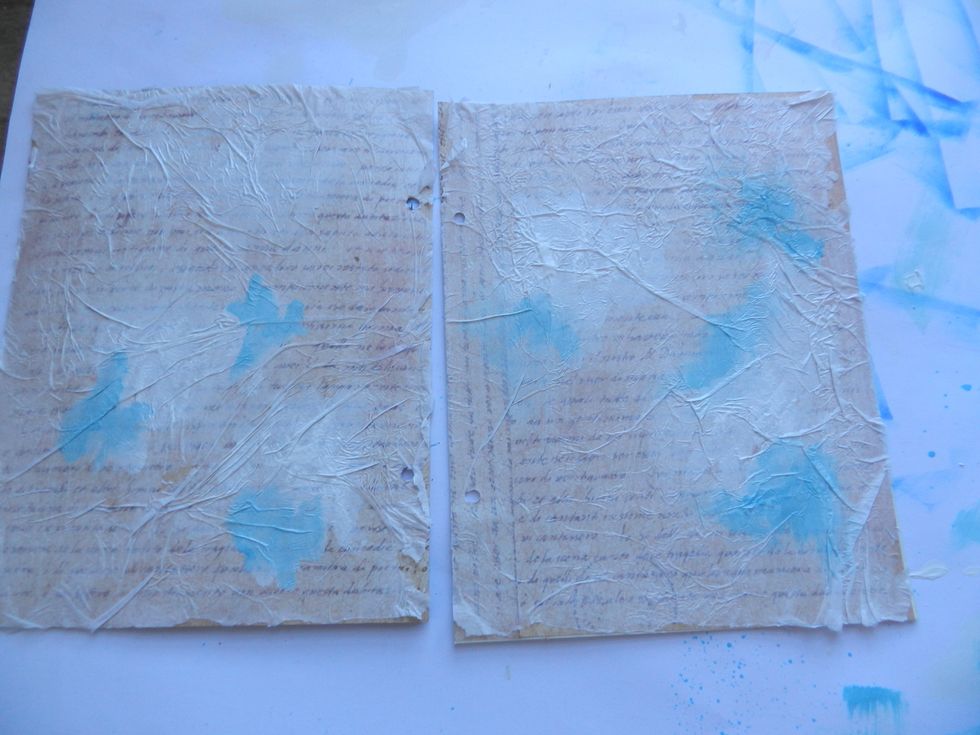 Add light blue acrylic paint on some places of the pages.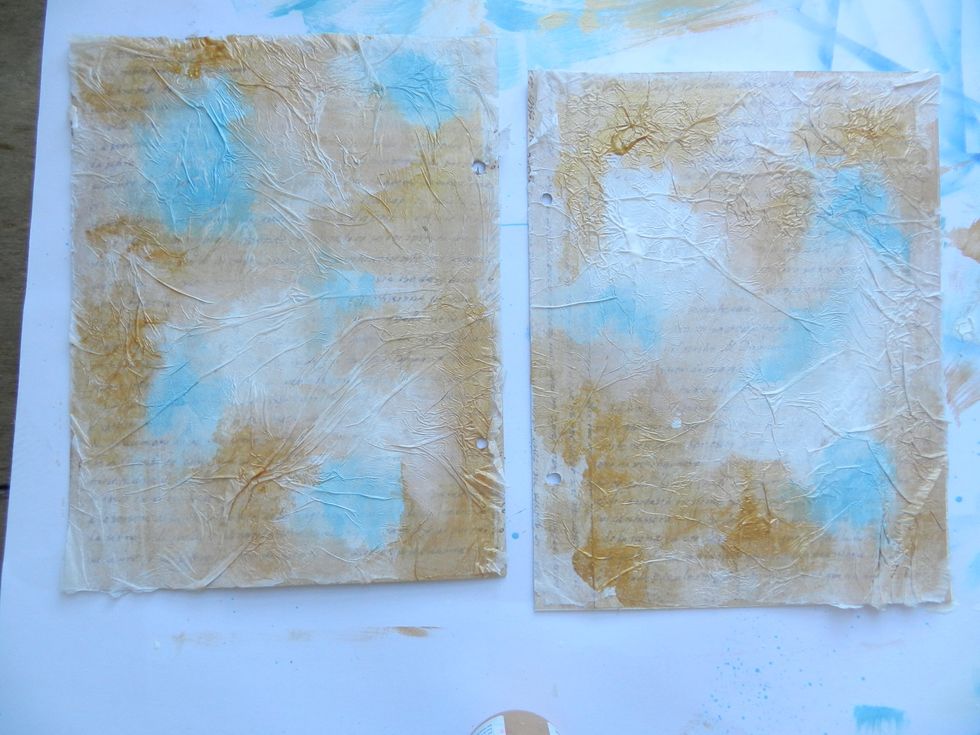 Add gold acrylic paint .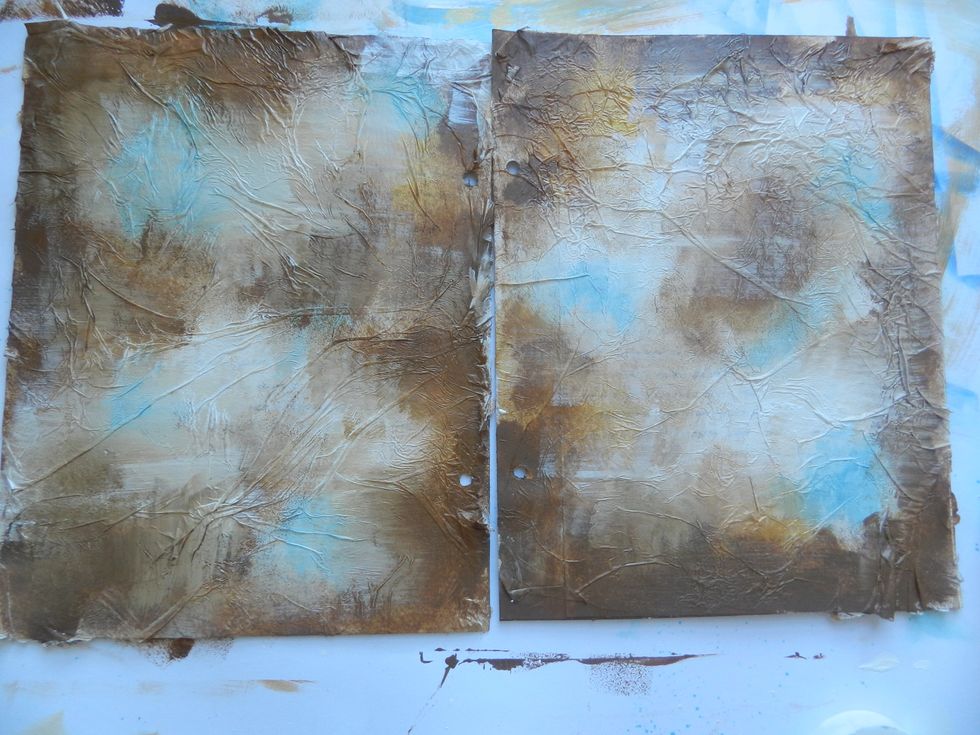 Apply brown acrylic paint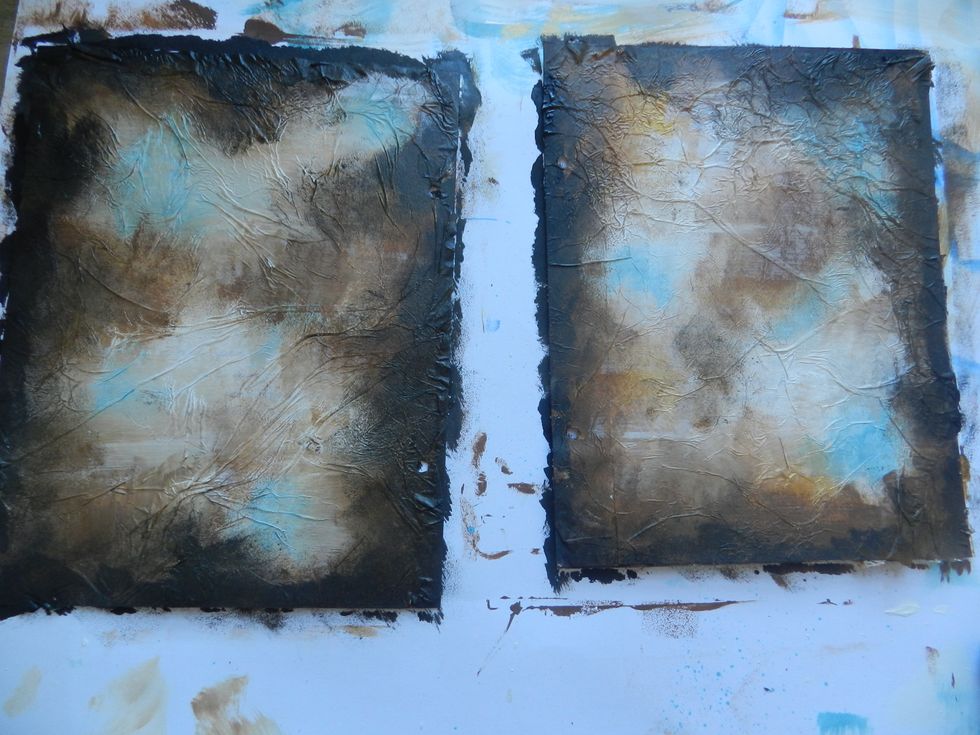 Finally, apply Black acrylic paint on the bordes of the page.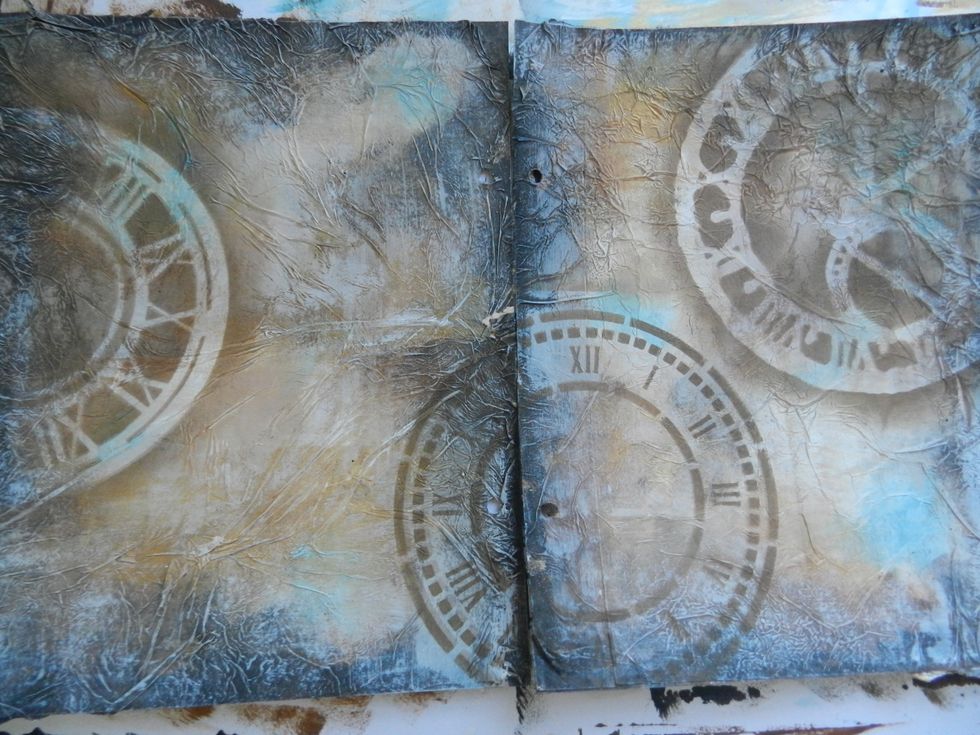 Using a sponge, apply brown ink pad over the clock masks.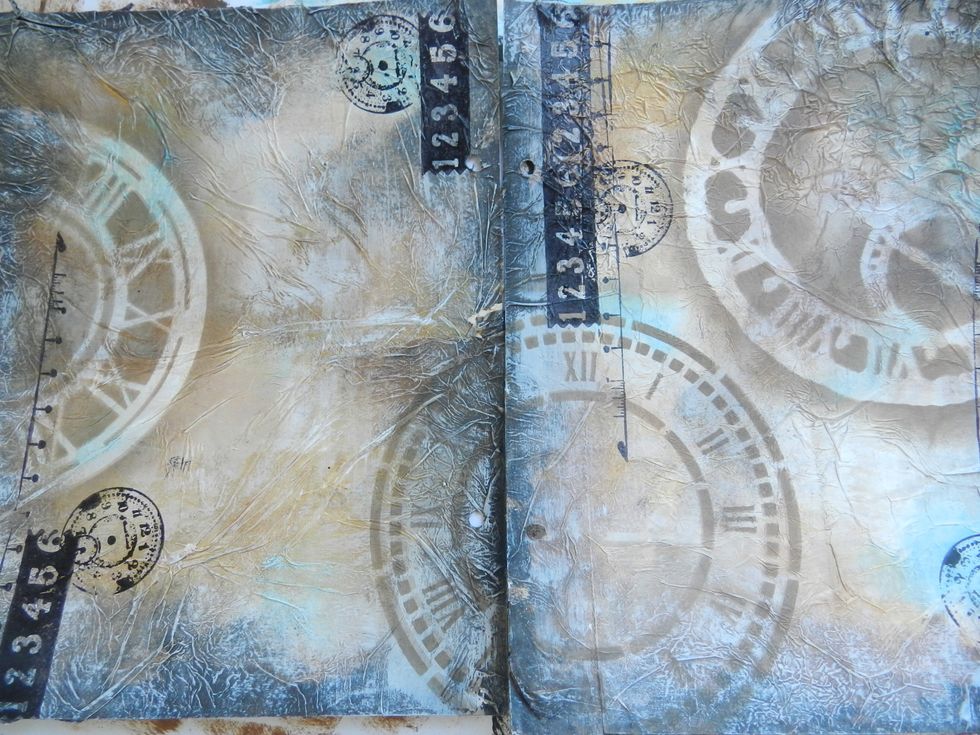 Add stamps on the pages.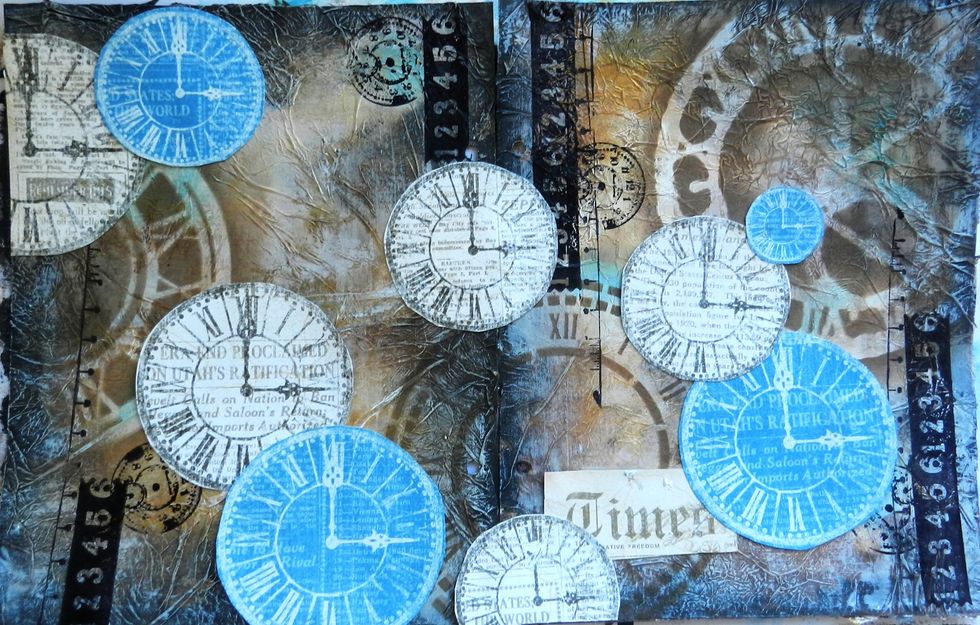 Cut out Clocks from Graphic 45 Times Nouveau Deluxe Collector's Edition and glue them on the pages.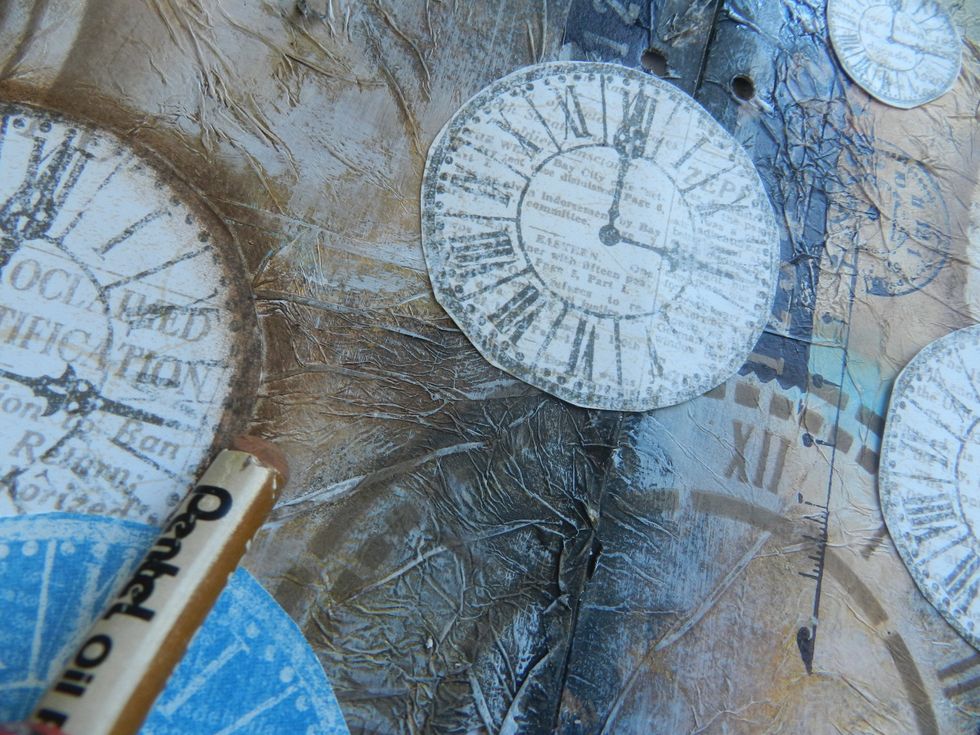 Go around the clocks with oil pastel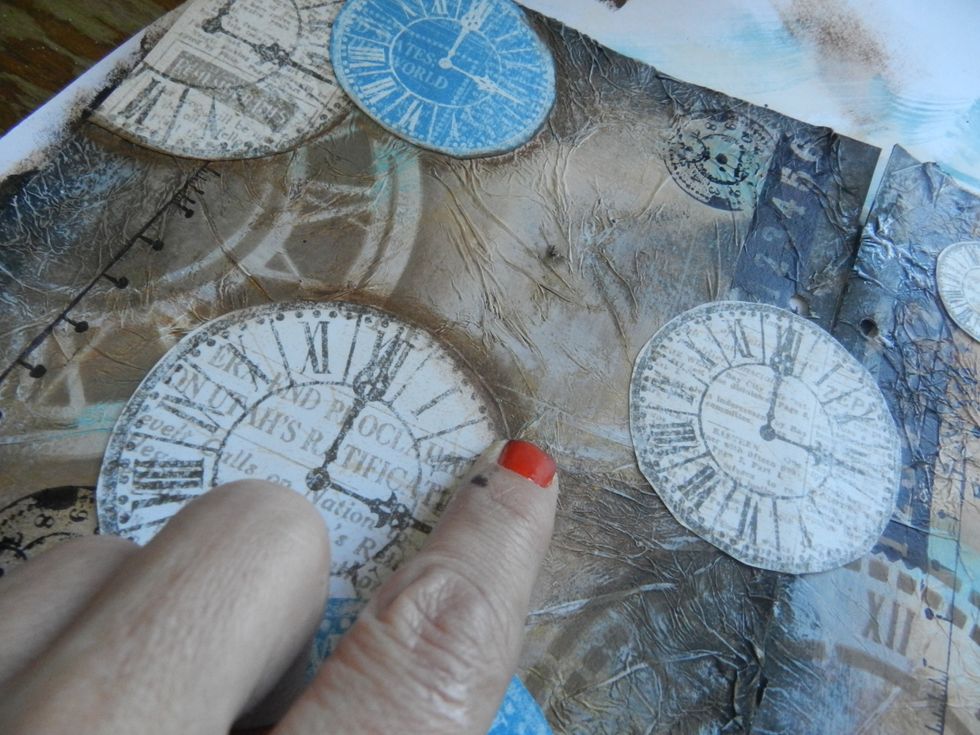 Blur the pastel using the fingers.
Use the alpha chipboards to do a title and glue some metal accents on the pages.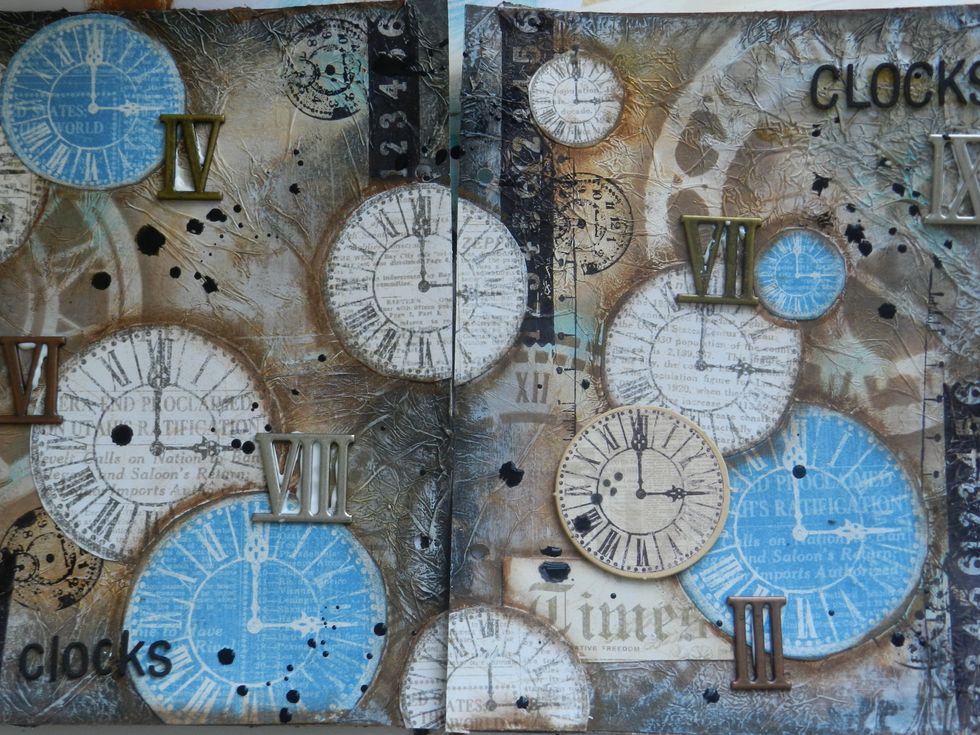 Some drops of black acrylic paint.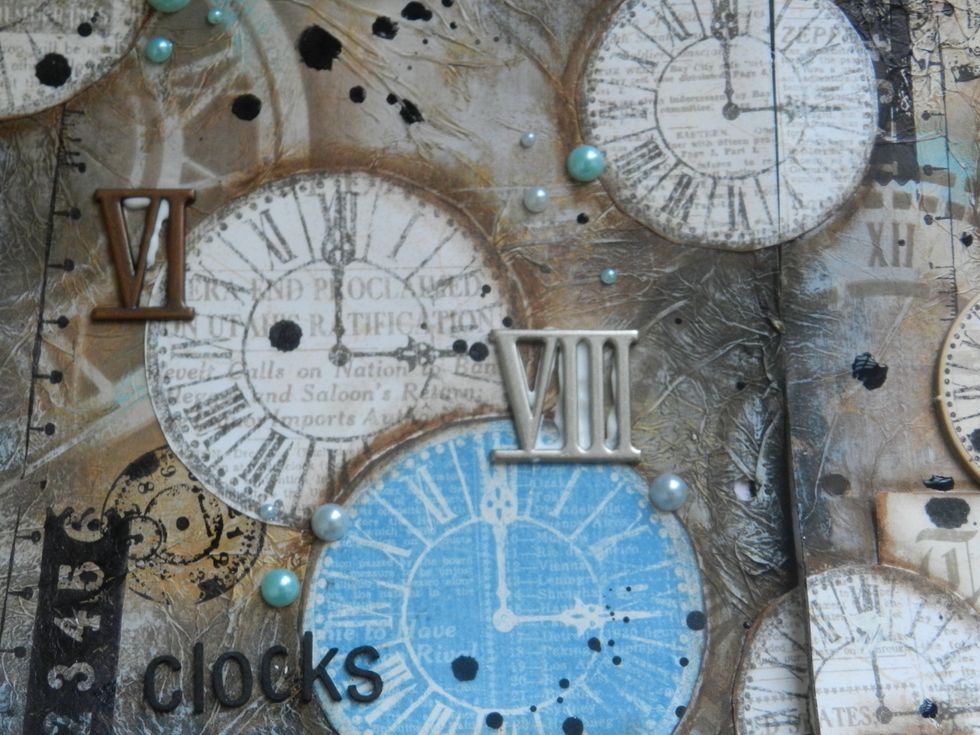 Add the pearls.
Graphic 45 Mixed Media Album
Graphic 45 Times Nouveau Deluxe Collector'sEdition
Cling Stamp G45 Artisan Style 2
Tissue paper,
acrylic gesso,
acrylic paints: light blue,
acrylic paints: gold, Brown and Black
Masks (Tim Holtz, Kaisercraft and BoBunny)
Metal accents,
stamps
pearls
Imaginarium Designs chipboards Alphabets
Faber Castell Gel Medium
Brown ink pad