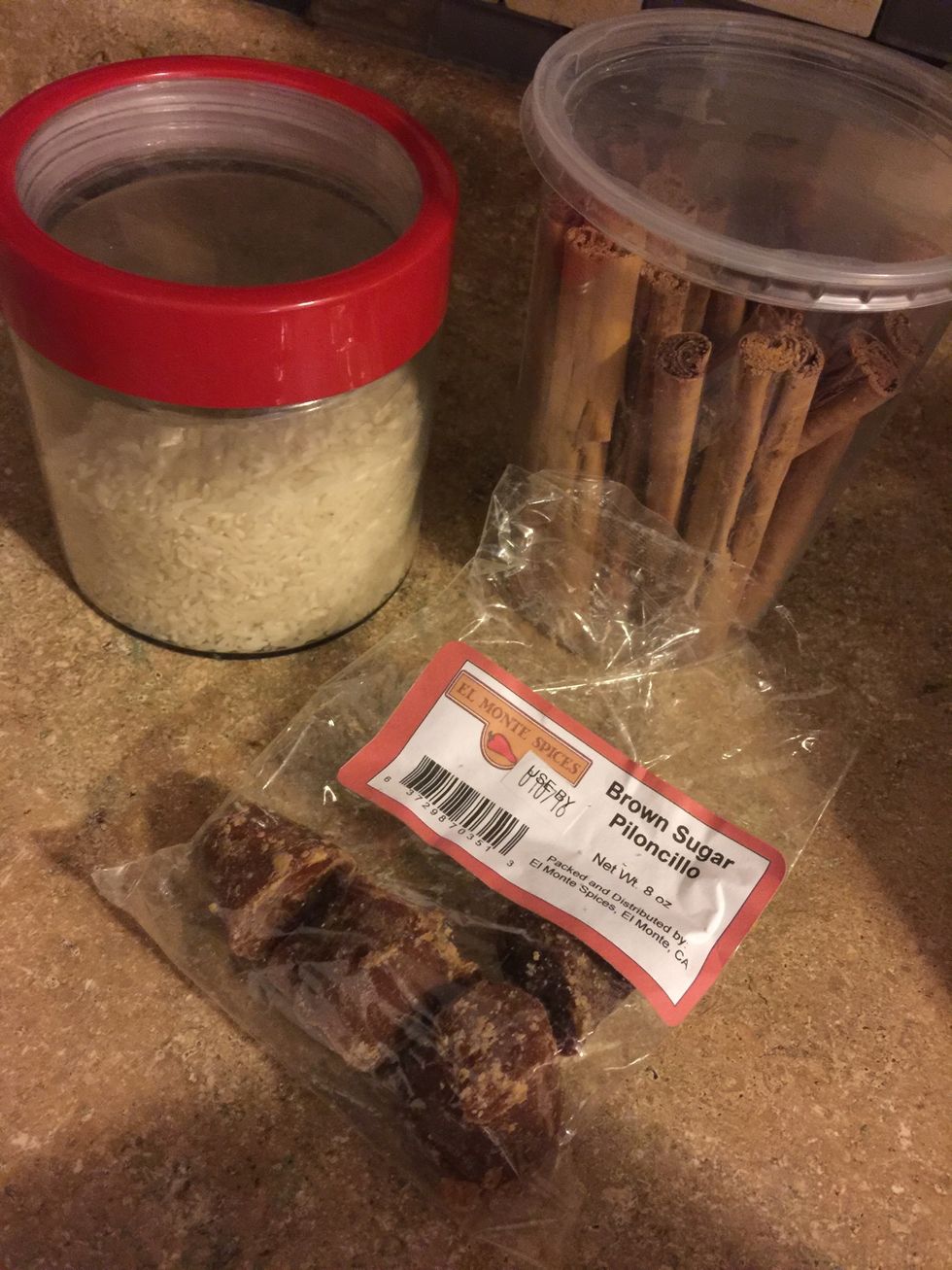 Gather all your ingredients except for the milk.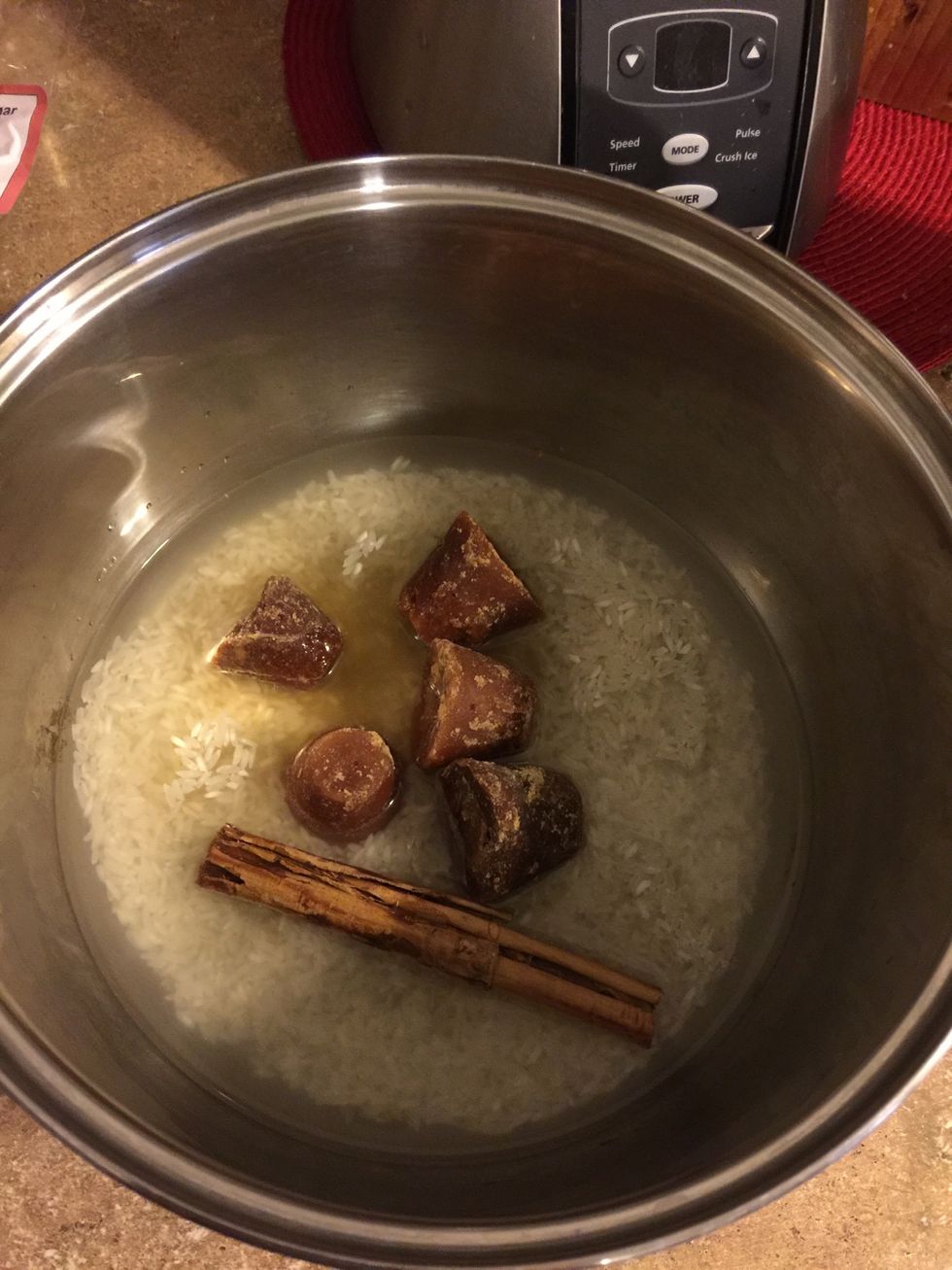 Boil the water, rice, cinnamon, & if using the large piloncillo cone, just put 1 but here I used small pieces. I started with 5 but in the end I added 2 more because my husband likes his rice sweet.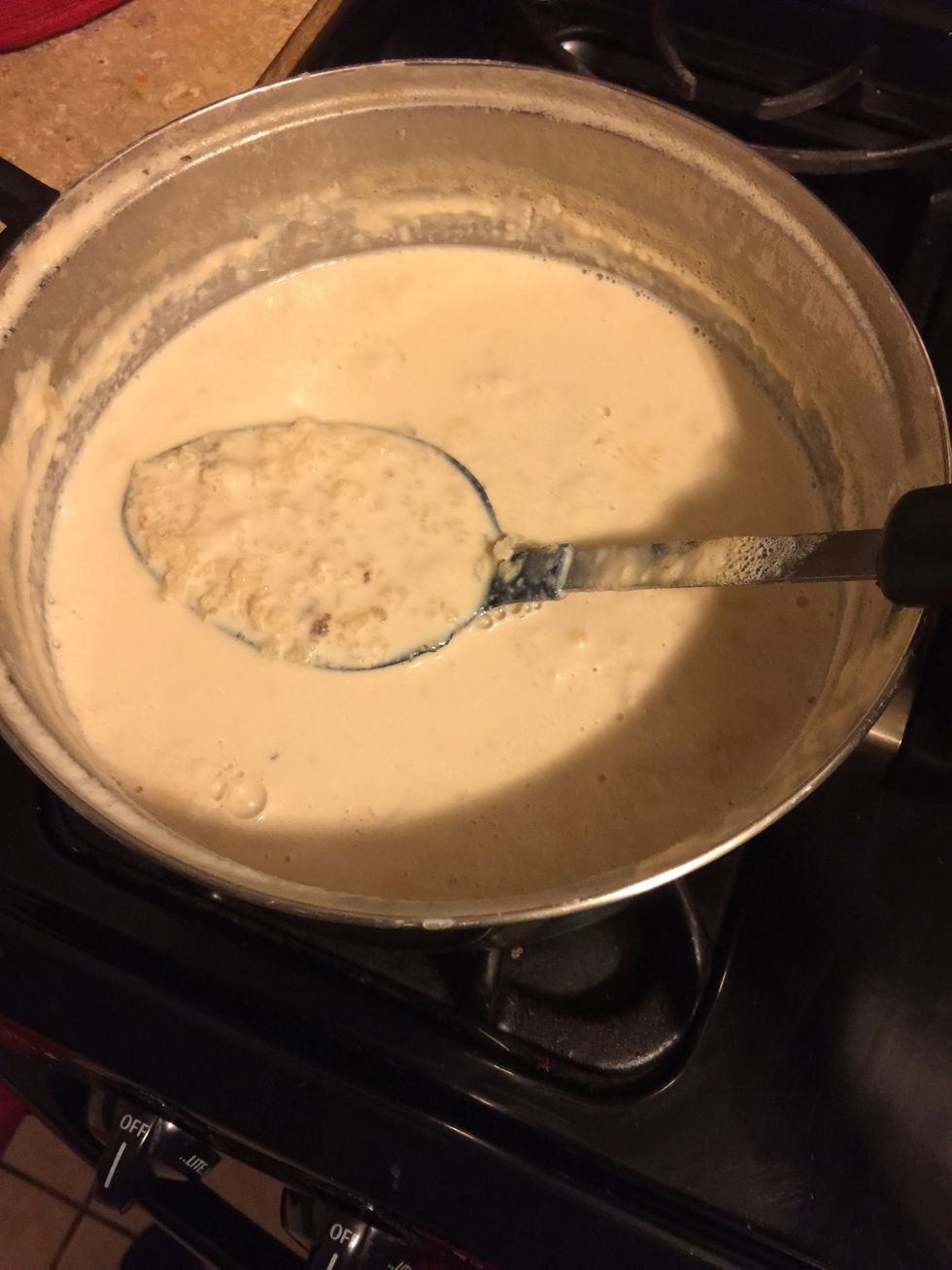 After it boiled, add the milk. Let it sit on low heat until the rice is tender and the milk boils. Add more piloncillo if you want it sweeter or more milk if too sweet. Stir constantly.
Serve warm. Enjoy!
1/2gal Milk
1.0c Rice
1.0 Cinammon stick cinnamon
1.0 Piloncillo (brown sugar cube)
2.0c Water