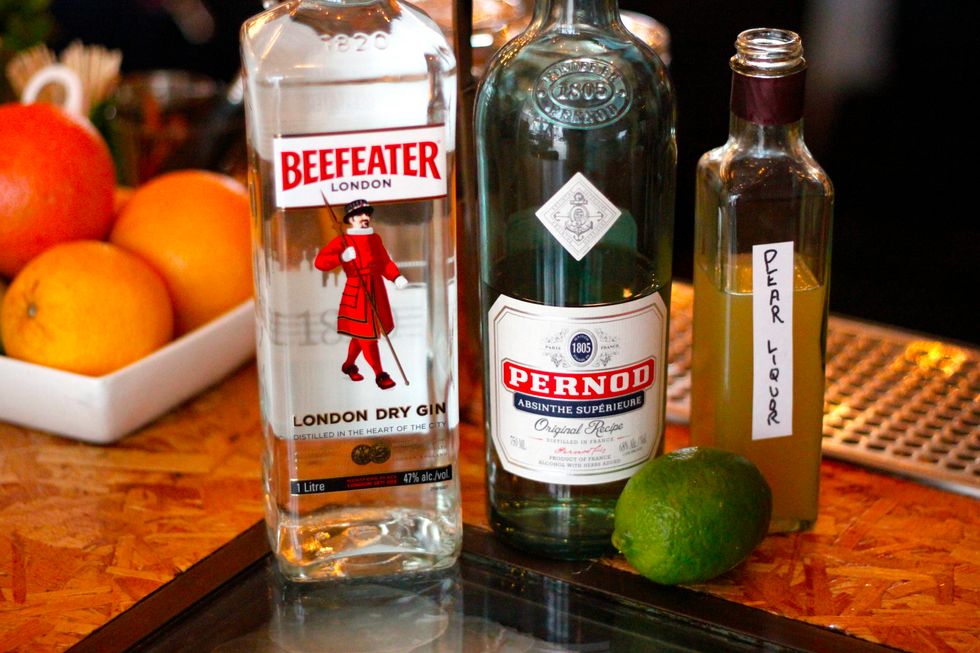 Gather your ingredients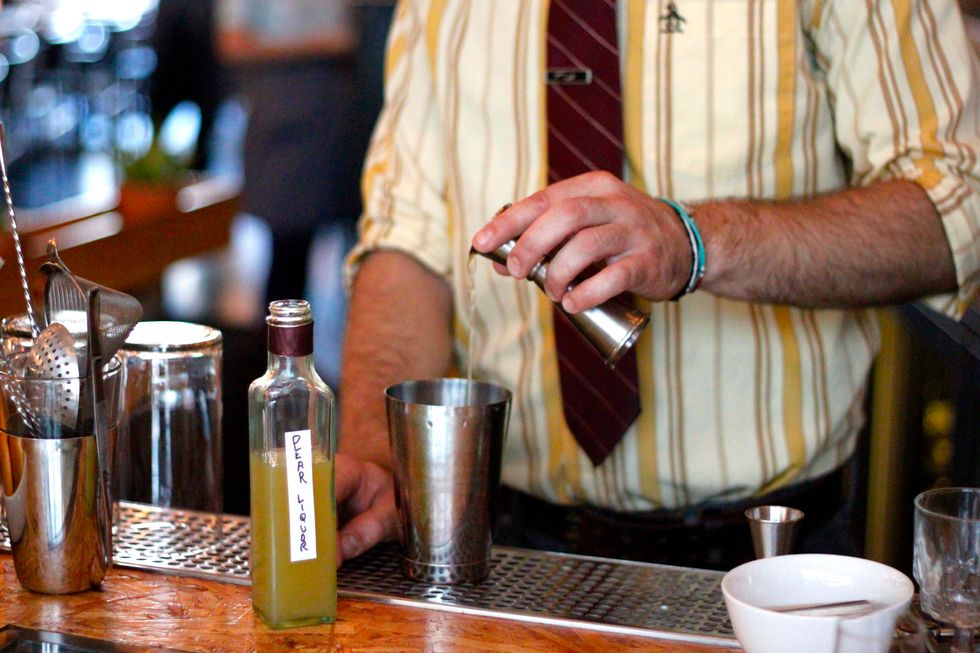 Add the following to a cocktail shaker:
Lime juice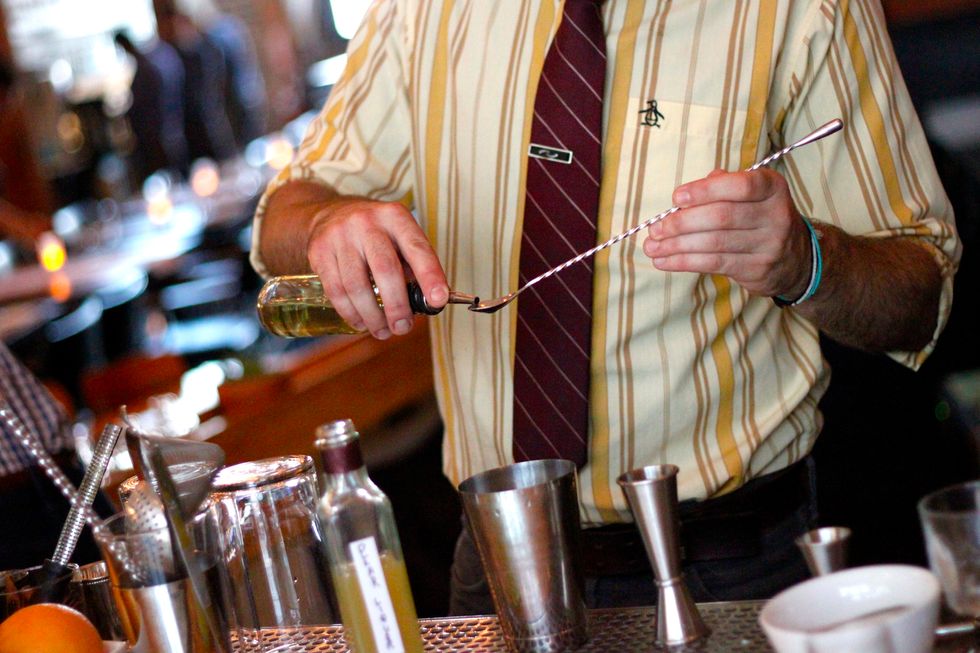 A barspoon of absinthe. Just a tad does the trick.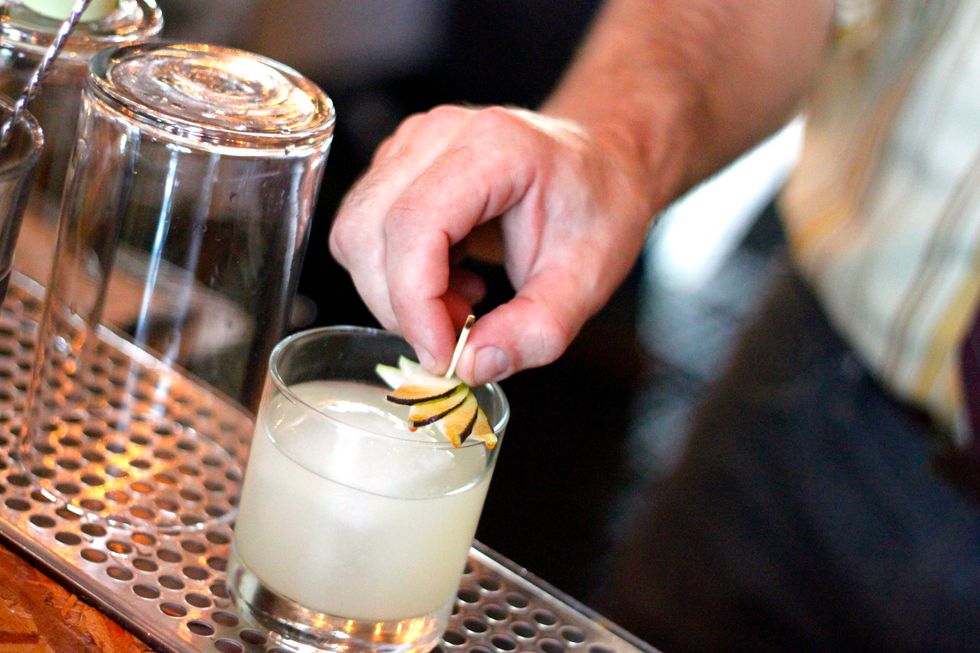 Add as a garnish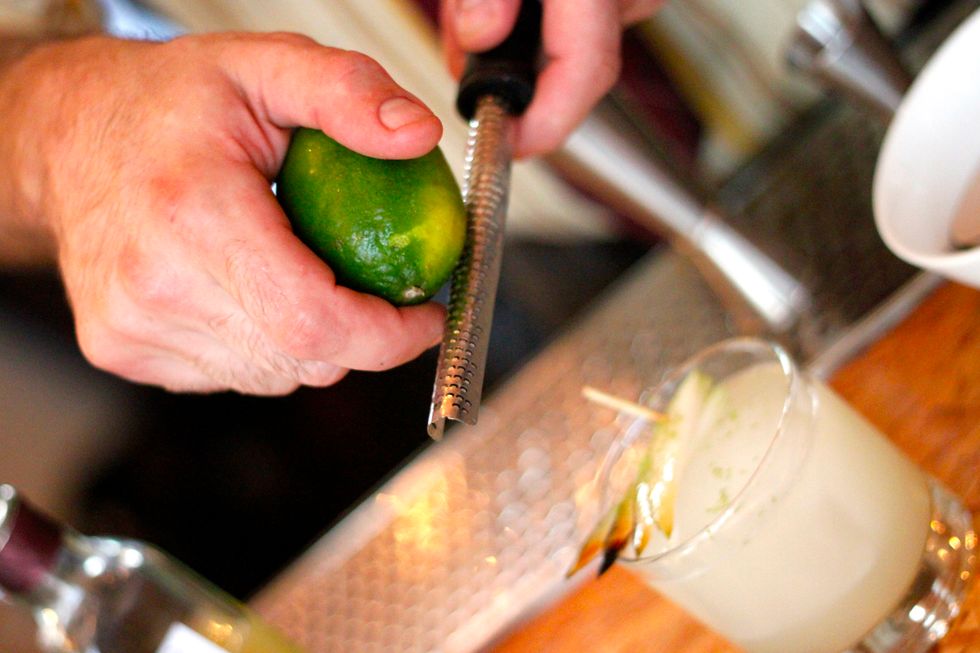 Grate some fresh lime zest on top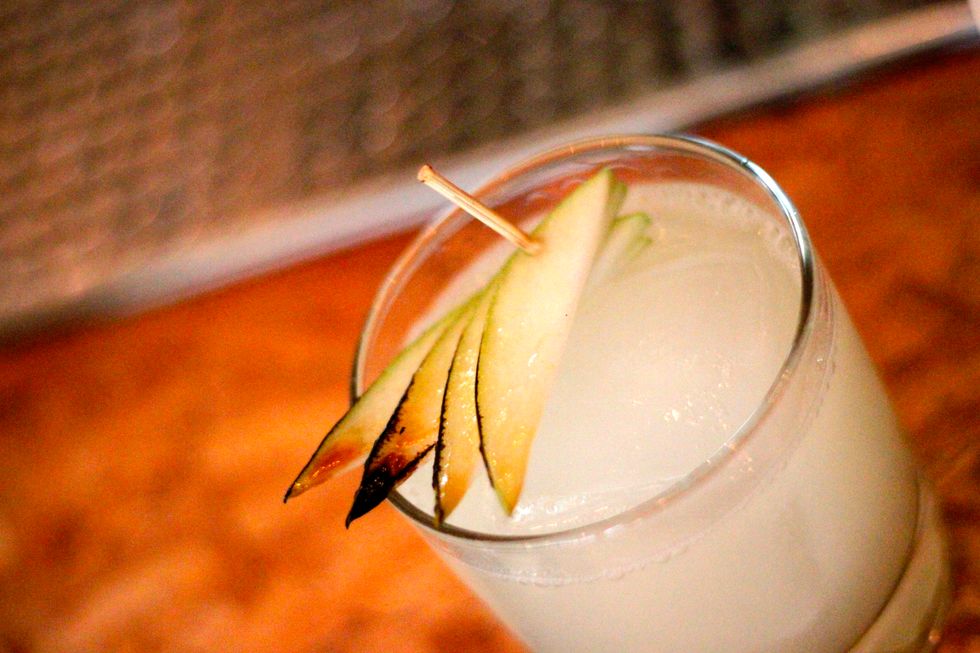 Homemade pear liquour is a perfect choice for a Fall cocktail. Not only is it seasonal, but it has a viscosity and richness that's a pleasure to drink. Absinthe, gin, and lime add a refreshing edge.
1.0oz Homemade pear liquour
1/2oz Fresh lime juice
2.0oz Beefeater dry London gin
1.0 Barspoon absinthe
4.0 Thin pear slices
1.0 Toothpick
1.0tsp Granulated sugar
1.0 Brûlée torch
Fresh lime zest
1.0 Cocktail shaker & strainer
1.0 Fine-meshed sieve
1.0 Old Fashioned glass
1.0 Large ice cube
1.0c Ice
Aq Sf
AQ is an approachable fine dining restaurant in San Francisco, CA. We offer inventive cuisine in a dynamic, seasonally changing ambiance.