Crack the eggs into the mixing bowl.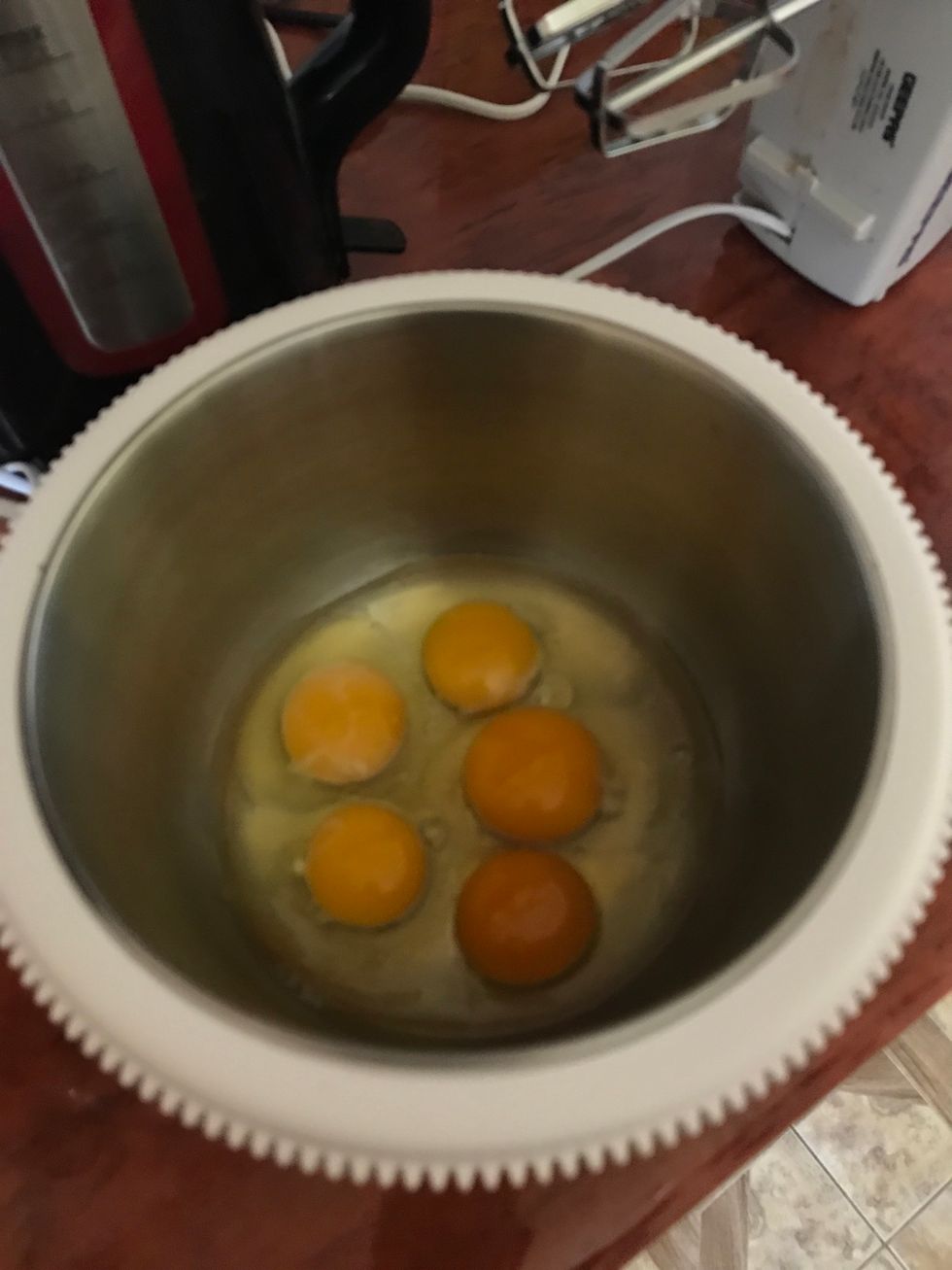 Add the sugar and vanilla extract( I added vanilla sugar)
Beat in a high speed until tripled in size and pale in color.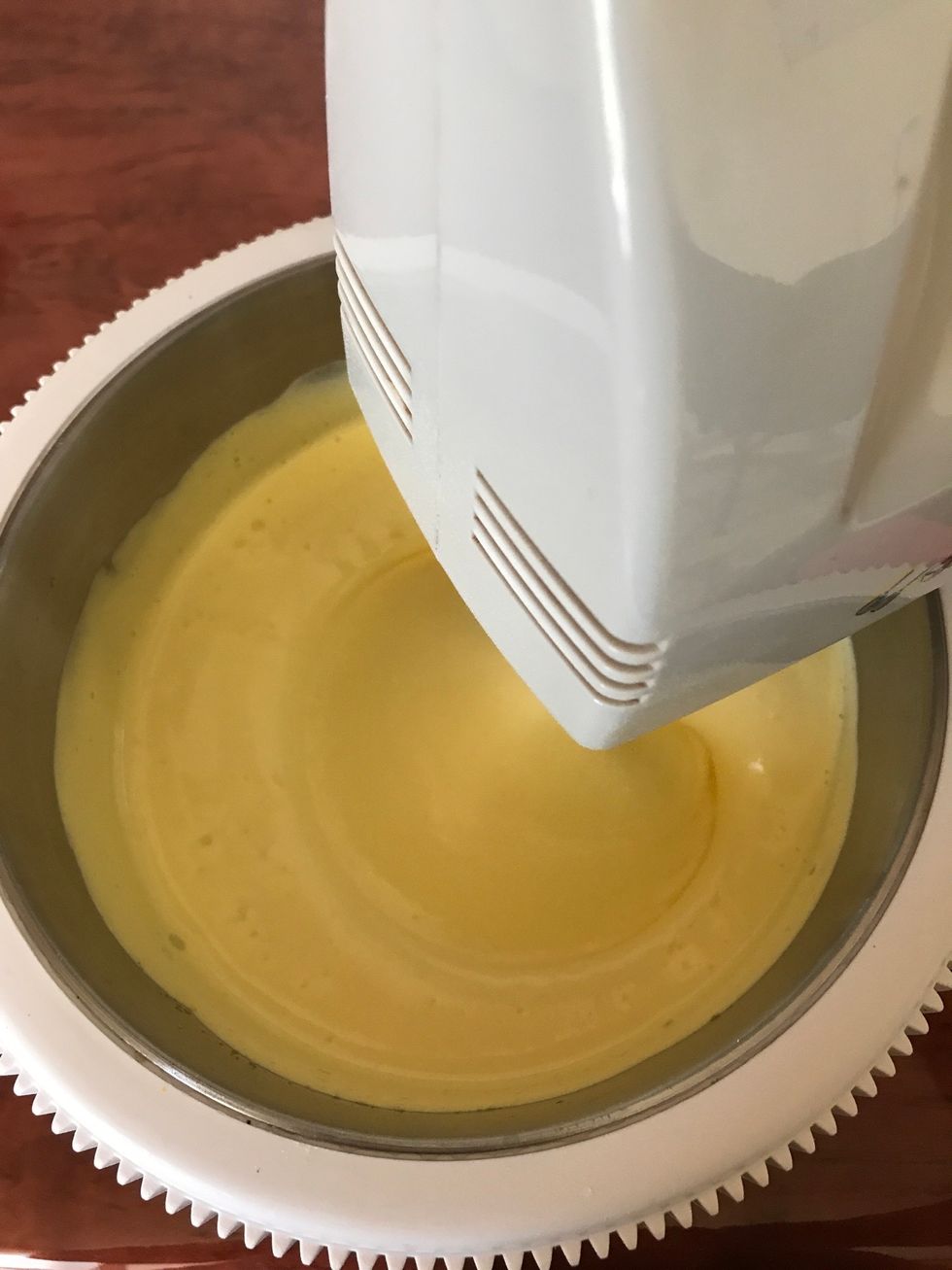 Like this consistency.
Prepare the dry ingredients. Mix together flour, baking powder and salt. Pass it through a sieve.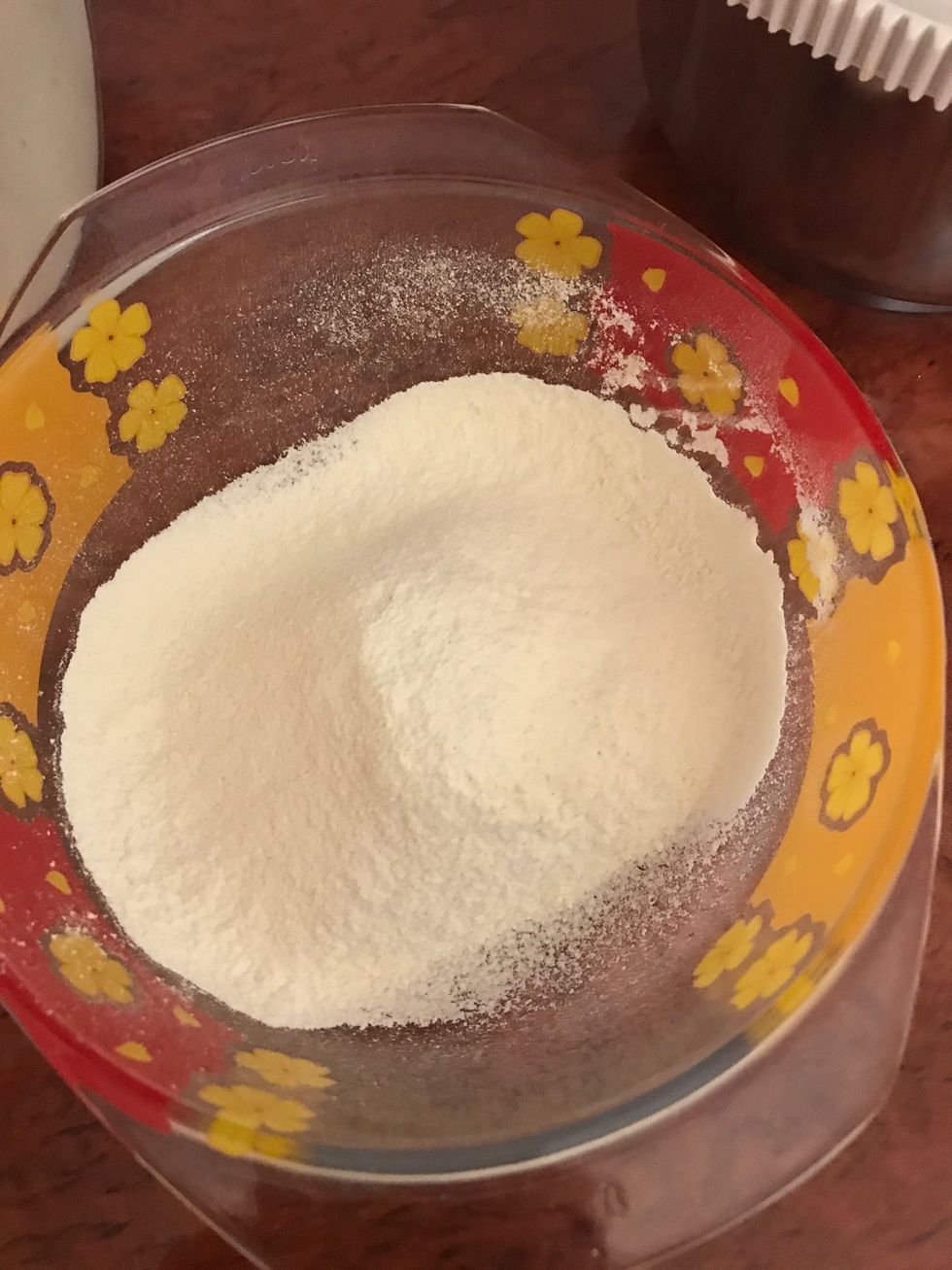 In three batches sieve the dry ingredients into the wet one and fold gently. Take your time to do it as delicate as possible in order not to deflate the batter and keep the airy consistency.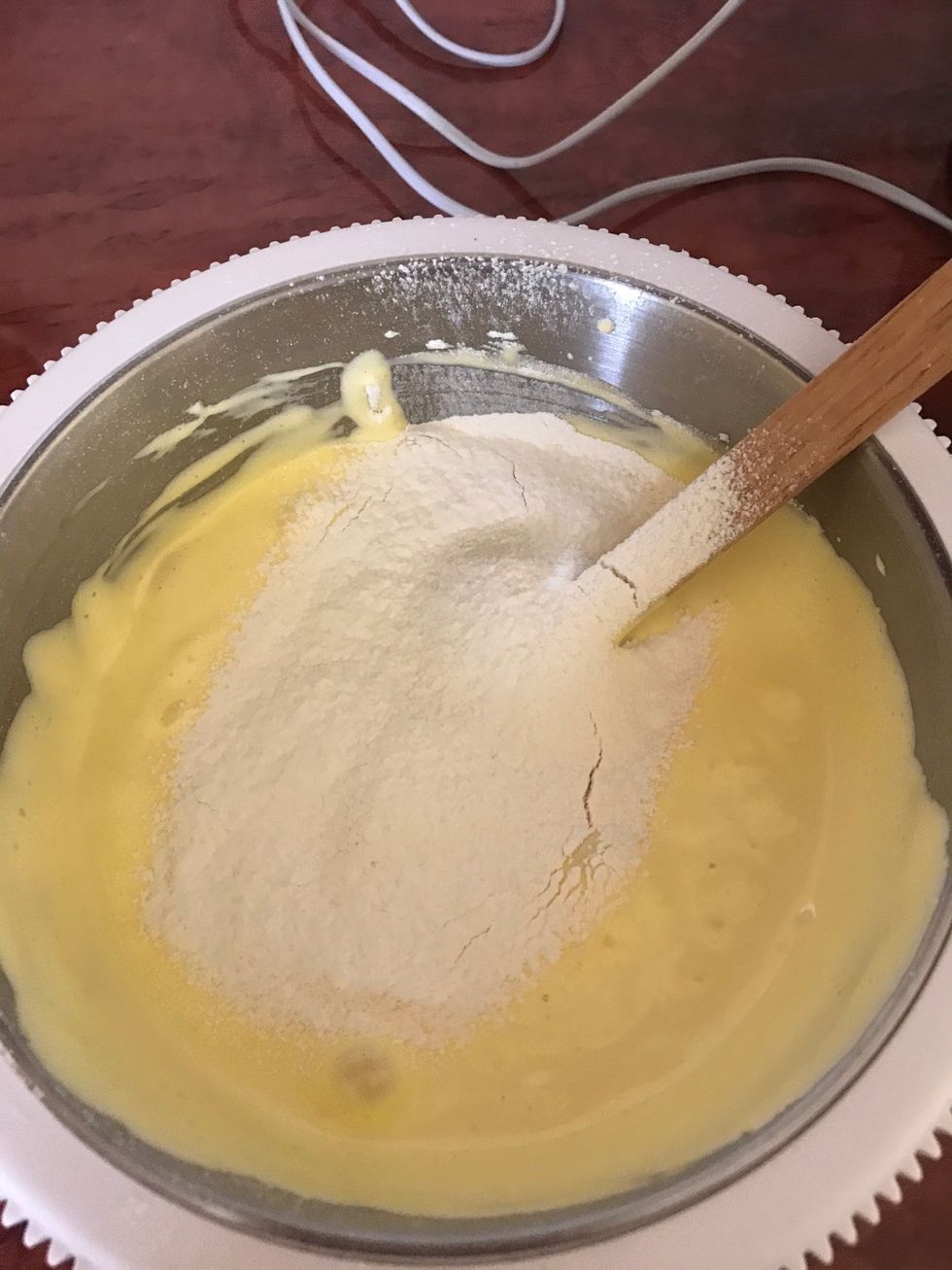 Spread the batter into a lined and greased parchment paper pan. Take to the 360F/180C preheated oven and baje for about 15-20 minute. When the top is lightly golden brown the batter is ready.
Take out of the oven. Remove from the pan.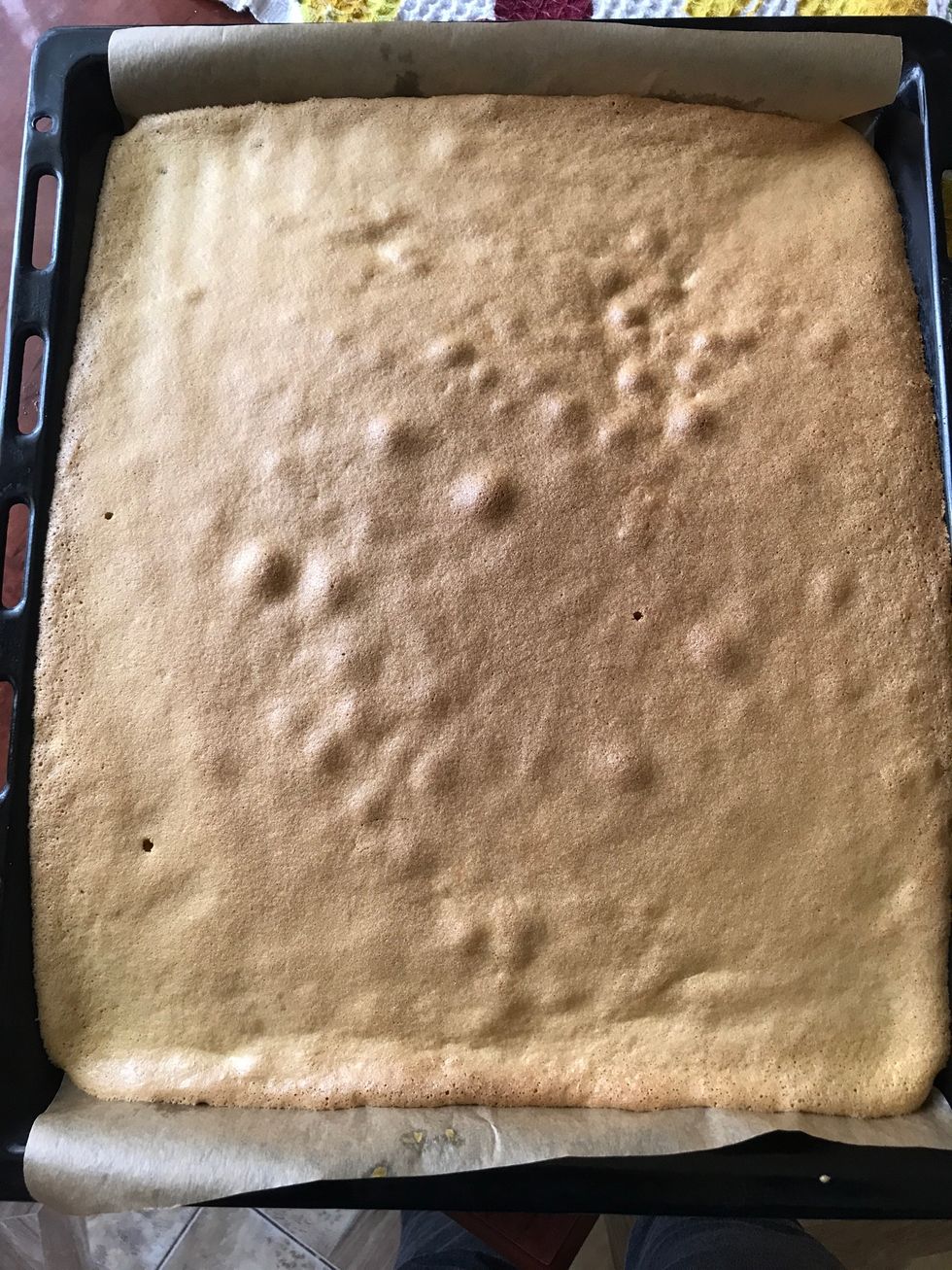 Put into the kitchen towel and immediately dust with an icing sugar.
Flip and remove the parchment paper. Cut the edges while it is hot.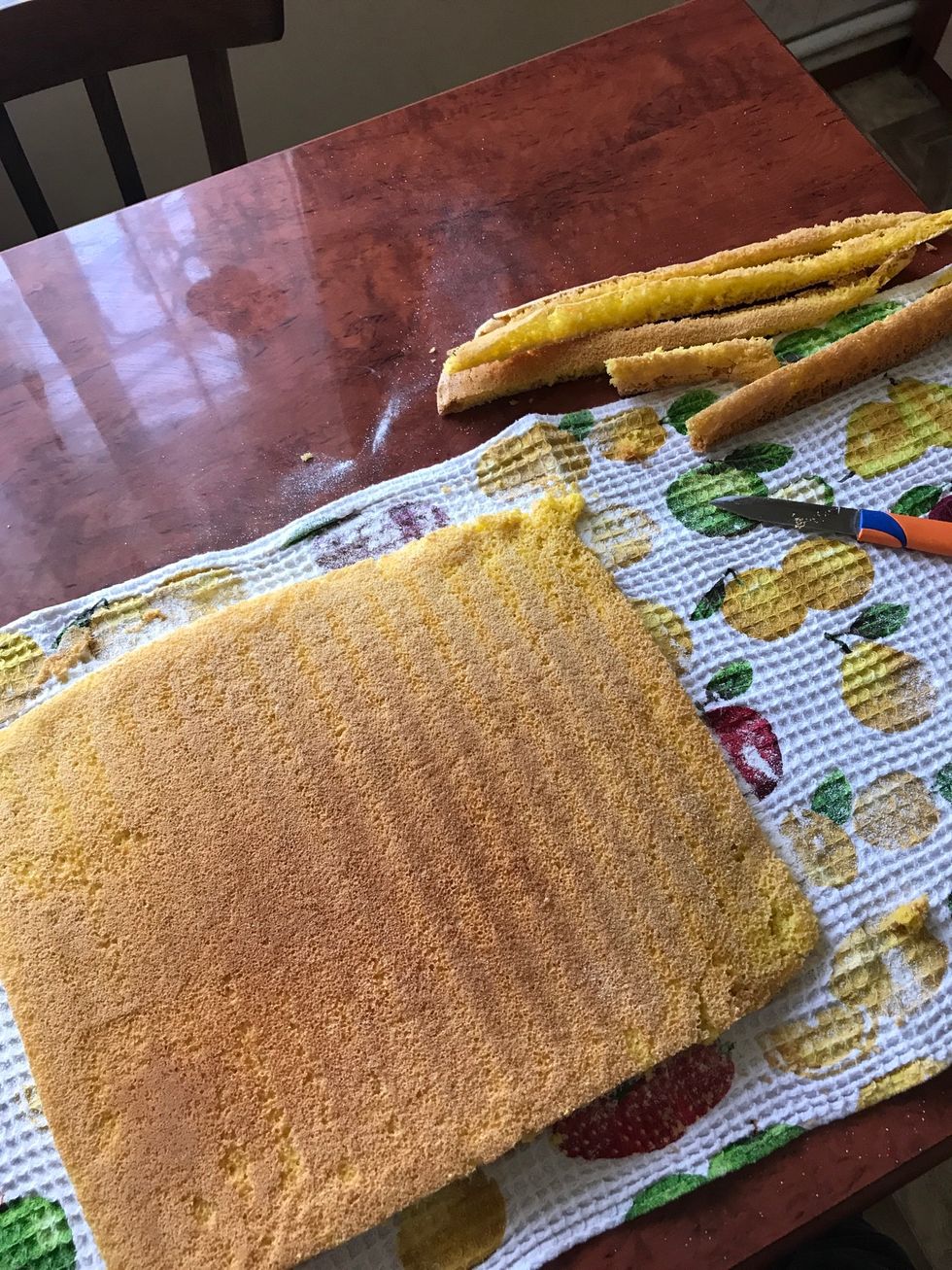 Spread the jam and live about one inch from the edges not to have the filling come out while rolling.
Roll it up, dust with more icing sugar and melted chocolate if you wish.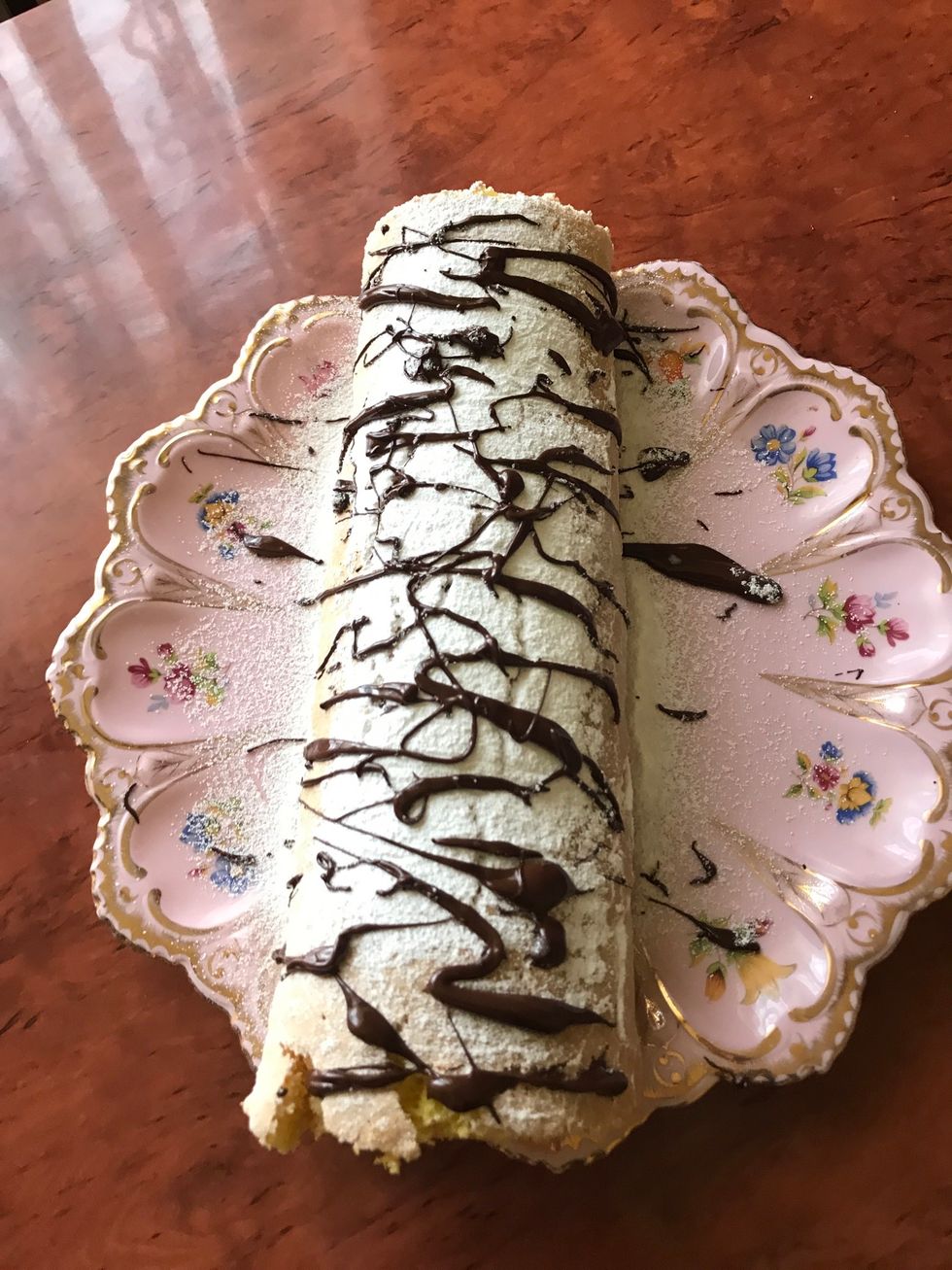 Finally enjoy with a cup of tea or coffee.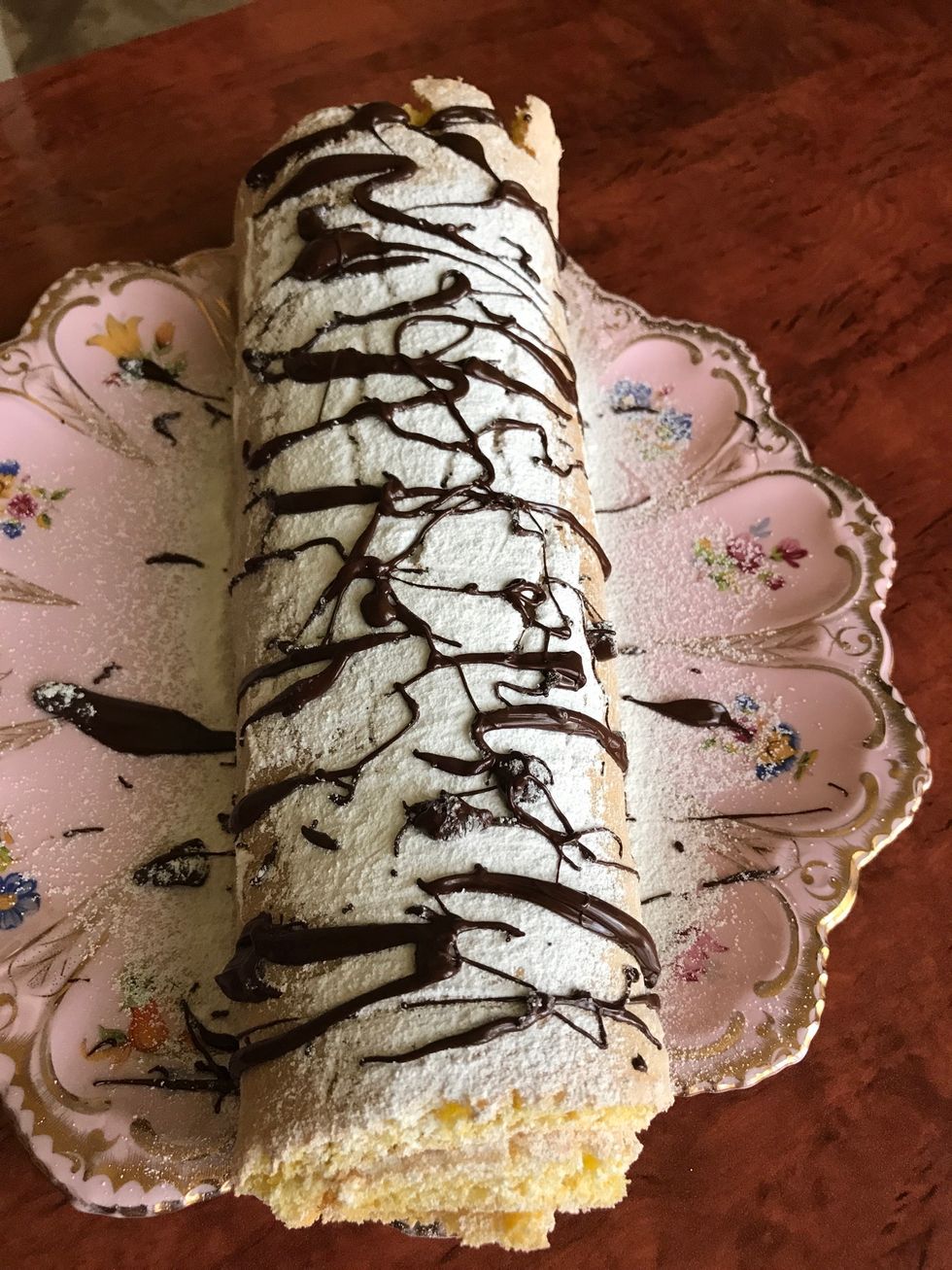 Delicious 🍽🍪🍩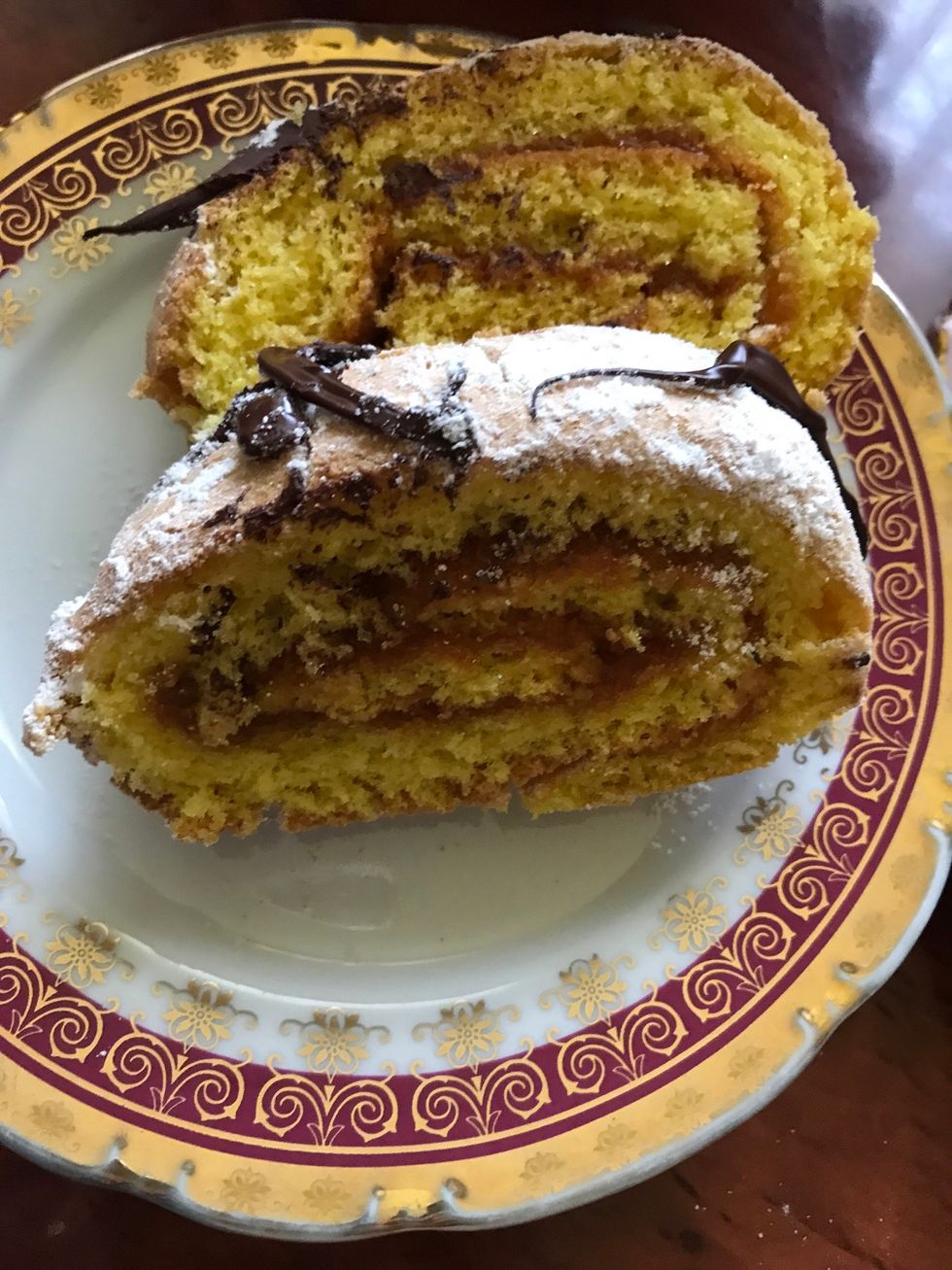 5.0 Free-range eggs
1.0c Sugar
1.0c Flour
1/2tsp Baking powder
1/4tsp Salt
1.0tsp Vanilla extract
200.0g Jam( of your choice)