An easy sweet treat that uses 3 ingredients. No baking required, loved by children & adults alike
174
These apricot balls are great for snacks, treats, afternoon tea or to add a little bit of sweetness to your day 'just because'. Great also with tea & coffee after dinner :)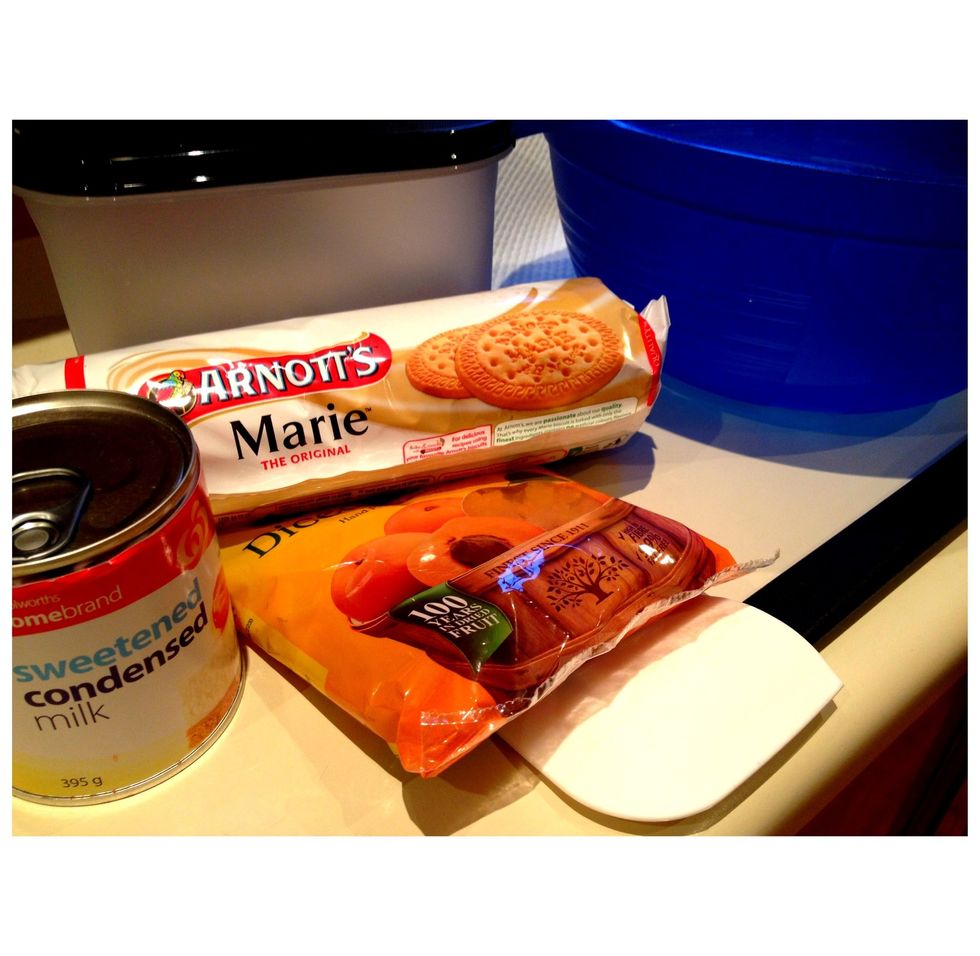 3 easy ingredients, 15-20 minutes of your time to make, and an hour (or longer) in the fridge if you have the time. The fridge just helps them set a bit firmer, but they taste awesome either way!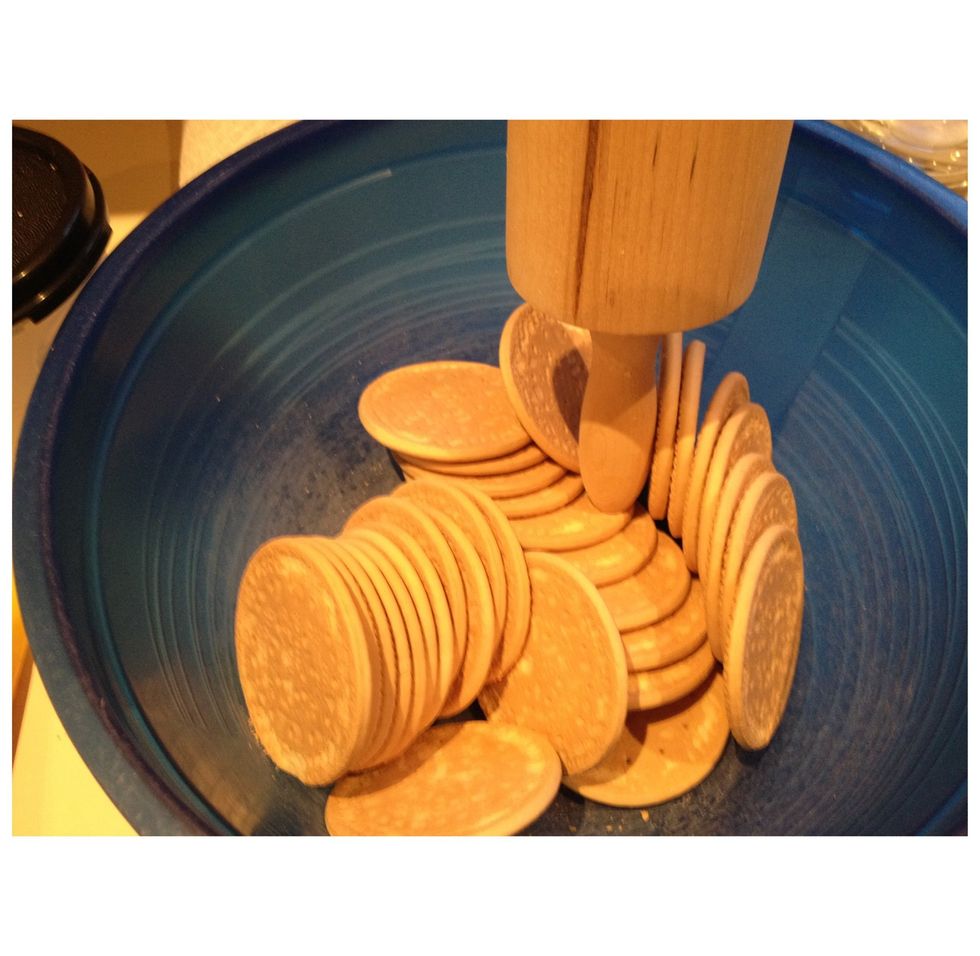 Begin by breaking up the biscuits to a fine crumb. I use an 'old-school' method of bashing them with a rolling pin handle (very labour intensive!) but feel to use a food processor if you have one!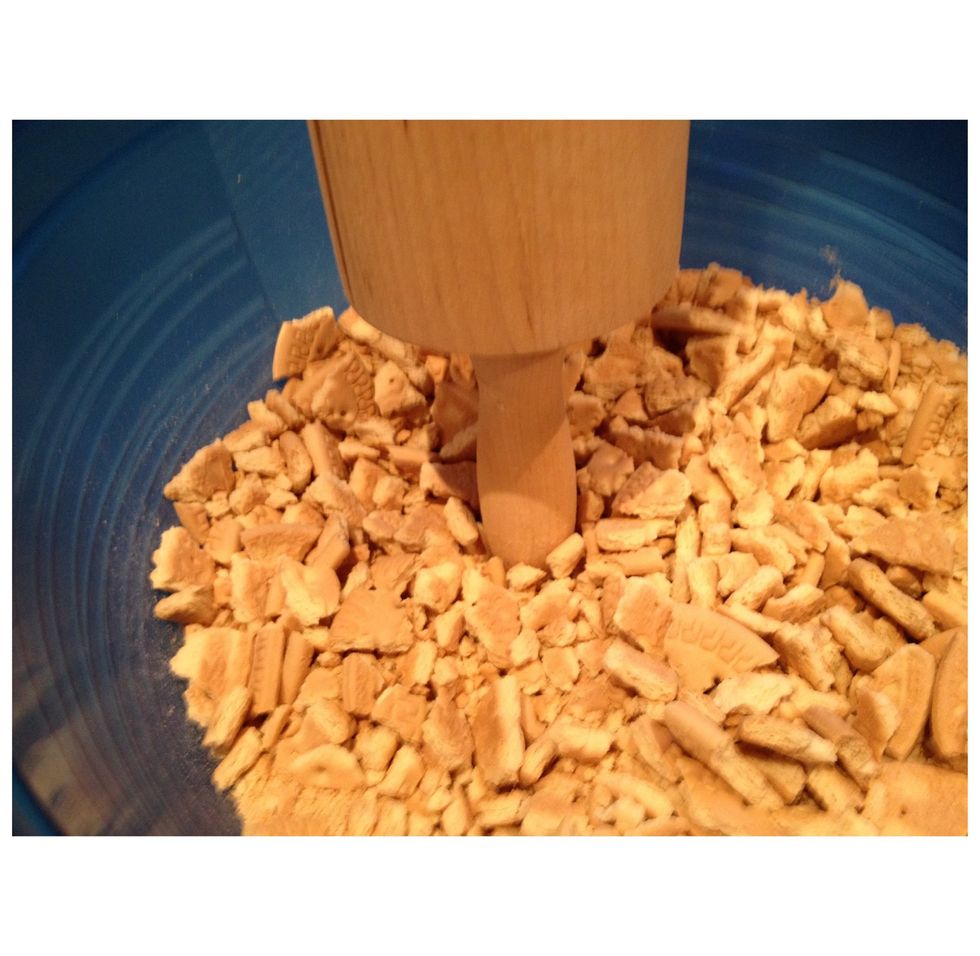 As mentioned, the rolling pin method takes a bit of time. The biscuit pieces are slowly getting finer...
The fine crumbs are finally emerging! The finer and consistent the crumbs, the easier the apricot balls are to shape...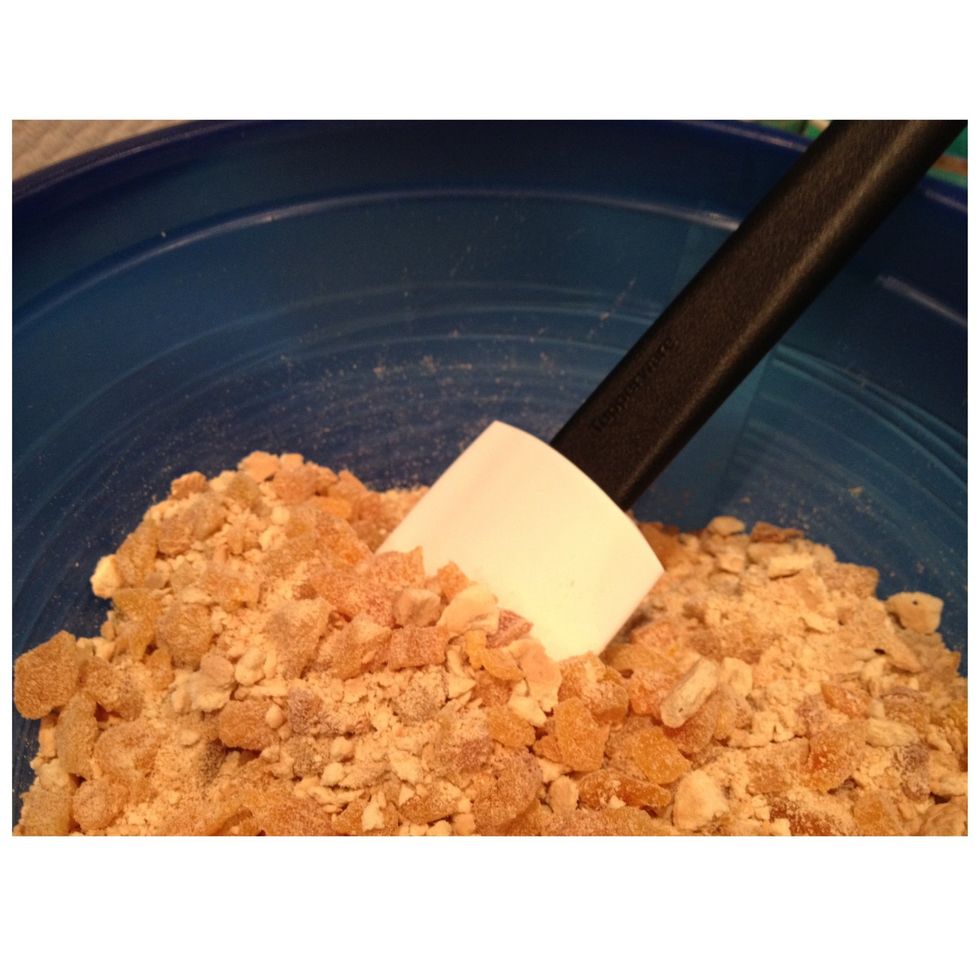 Mix through the diced apricot pieces through the biscuit mixture. I used to buy whole dried apricots to chop myself until I discovered the time-saving packets of ready diced ones!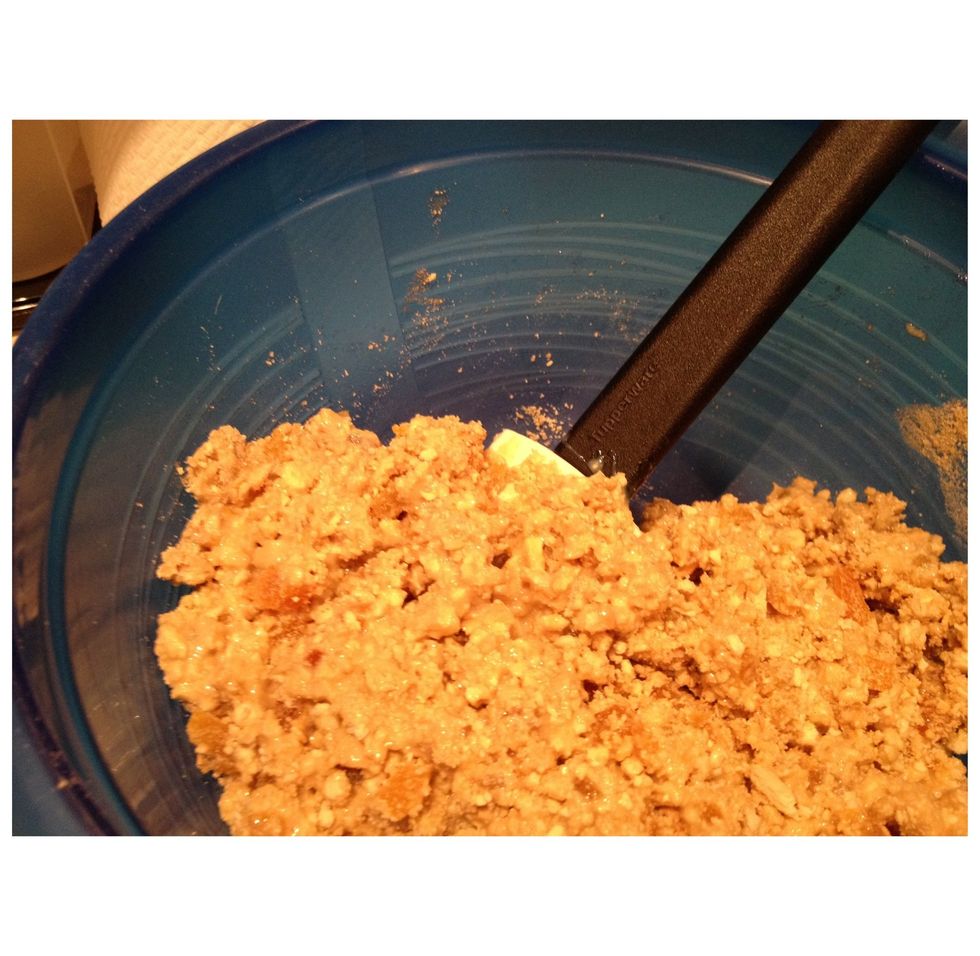 Stir through the condensed milk. You need to be quick here, because as soon as the condensed milk mixes with the biscuit crumbs & apricot pieces, it starts to set. Once mixed, use hands to roll balls
You can use a teaspoon to get the right amount of mixture together to form a ball. Over time I have worked out how much to pinch up & roll between my palms to make the right size ball.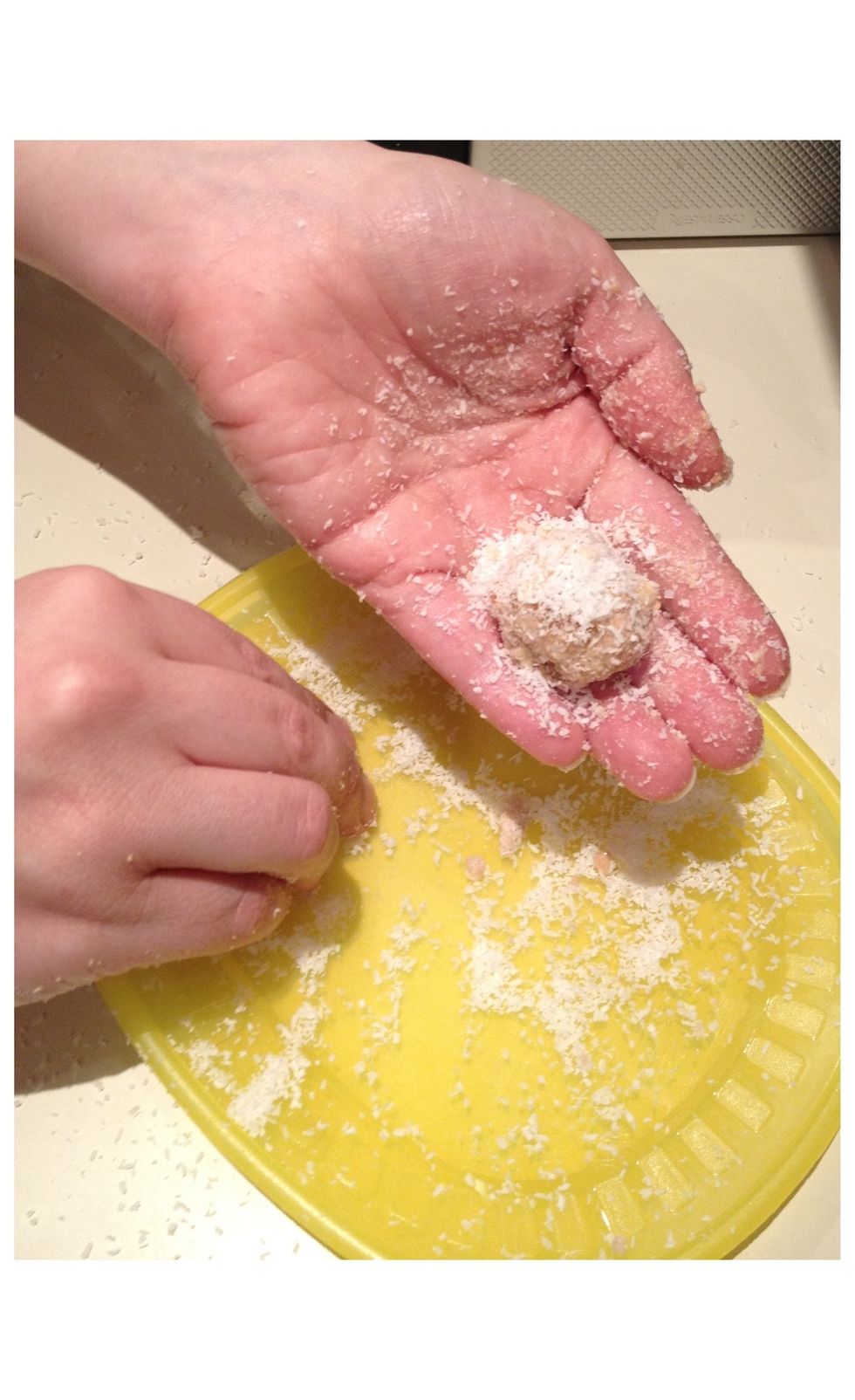 Pour coconut into a bowl or a plate. You can roll the balls directly in the coconut on the plate, but I find it easier to roll the balls in my hand & add small amounts of coconut into my hands to roll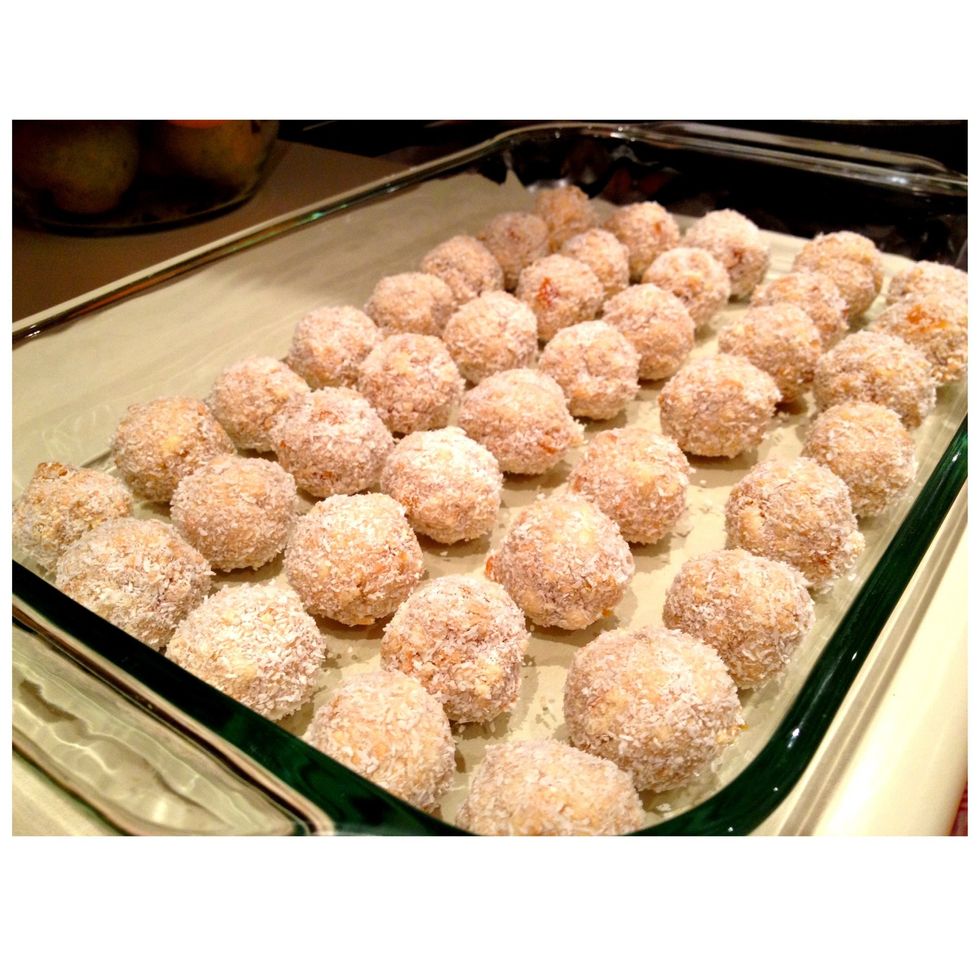 Repeat the ball-rolling process quickly, using the stickiness of the condensed milk to help shape and bond the coconut. I usually make 45 little balls, each about two-bites worth. Eat, share, enjoy!
1 tin of condensed milk (395g)
1 packet of Marie biscuits
200g diced/chopped dried apricots
Coconut for coating/rolling
1 mixing bowl
Large dish to hold the finished product
Refrigerator (optional but recommended)