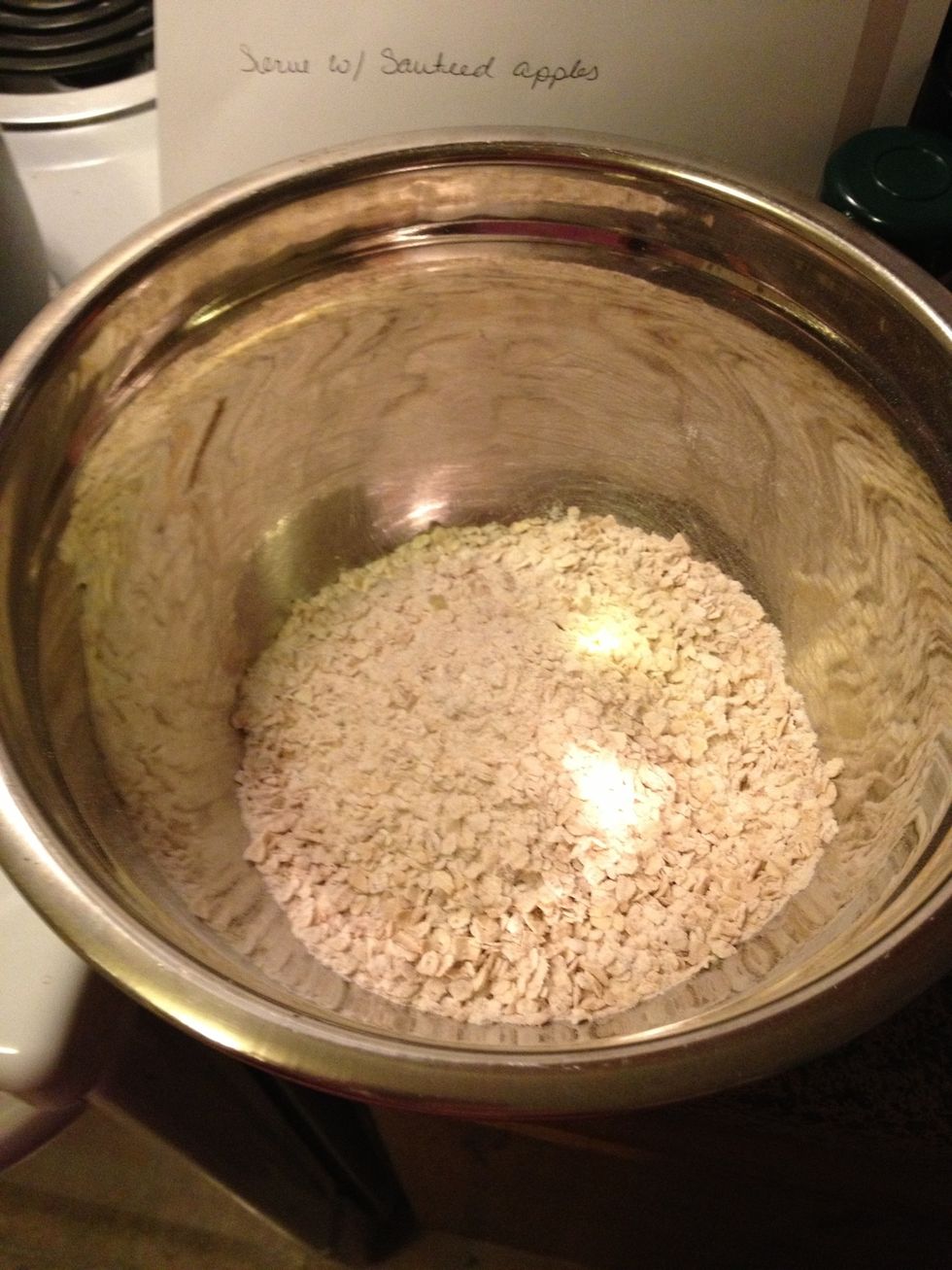 In a large bowl combine the oats, flour, baking powder and salt. At this point you can also add some optional spices like cinnamon, nutmeg or even a pumpkin pie spice blend.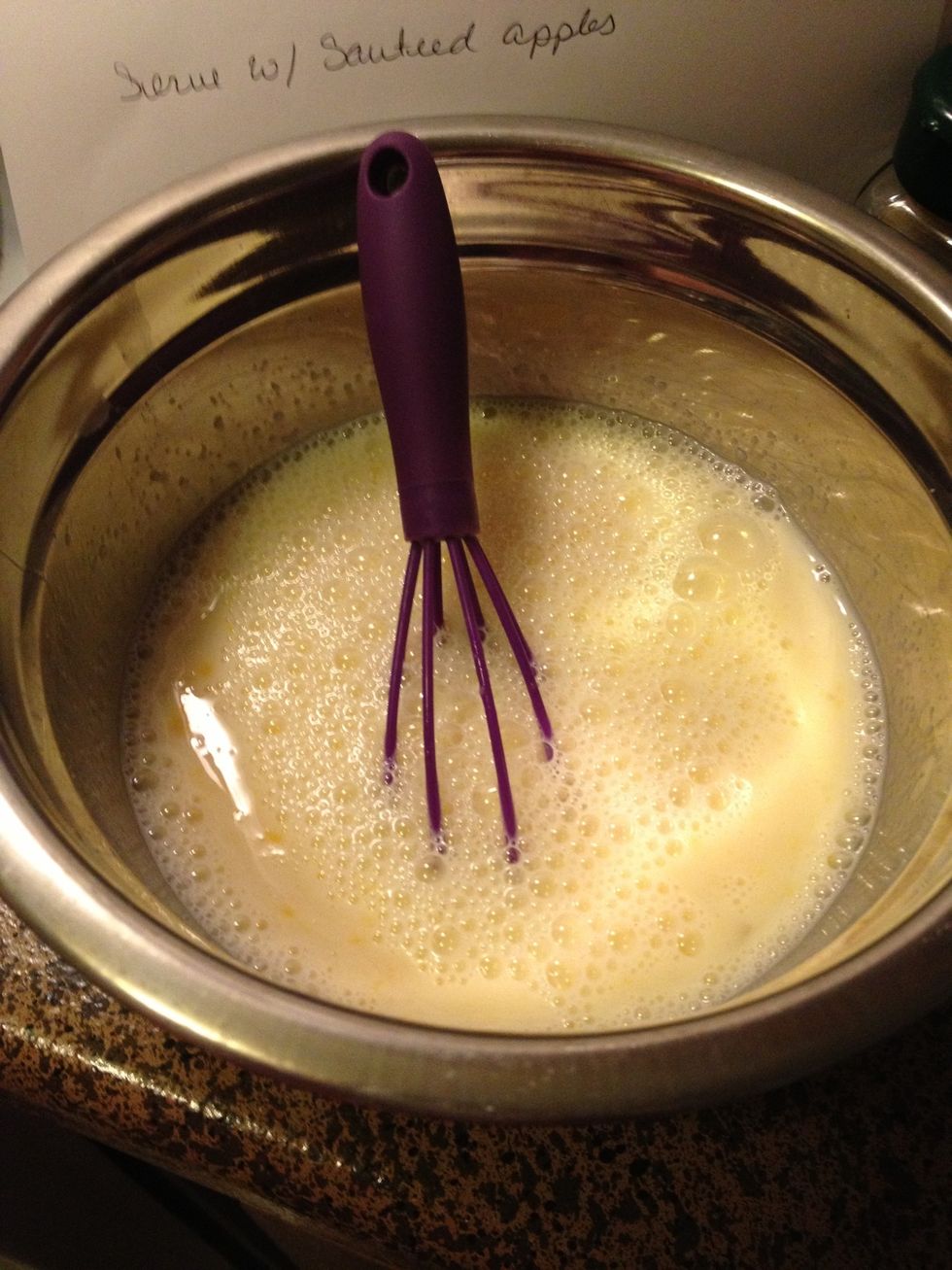 In a small bowl whisk together the milk, apple sauce, eggs, and vanilla extract.
Add the wet ingredients to the dry ingredients and combine. Let's stand for approximately 5 to 10 minutes.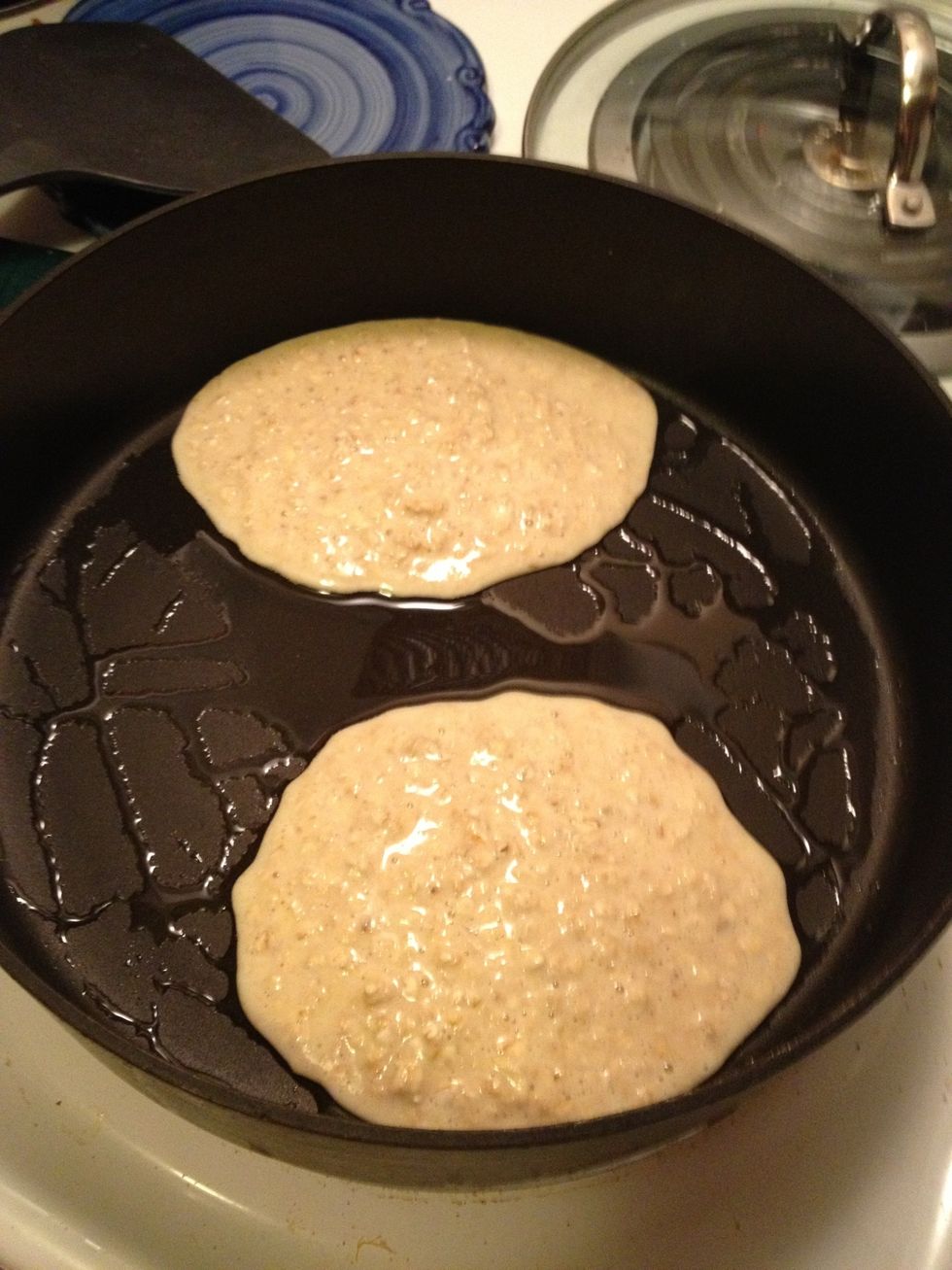 Pour batter by 1/4 cupfuls onto a heated griddle or non-stick pan coated with cooking spray or canola oil. Cook until bubbles appear on the top & turn.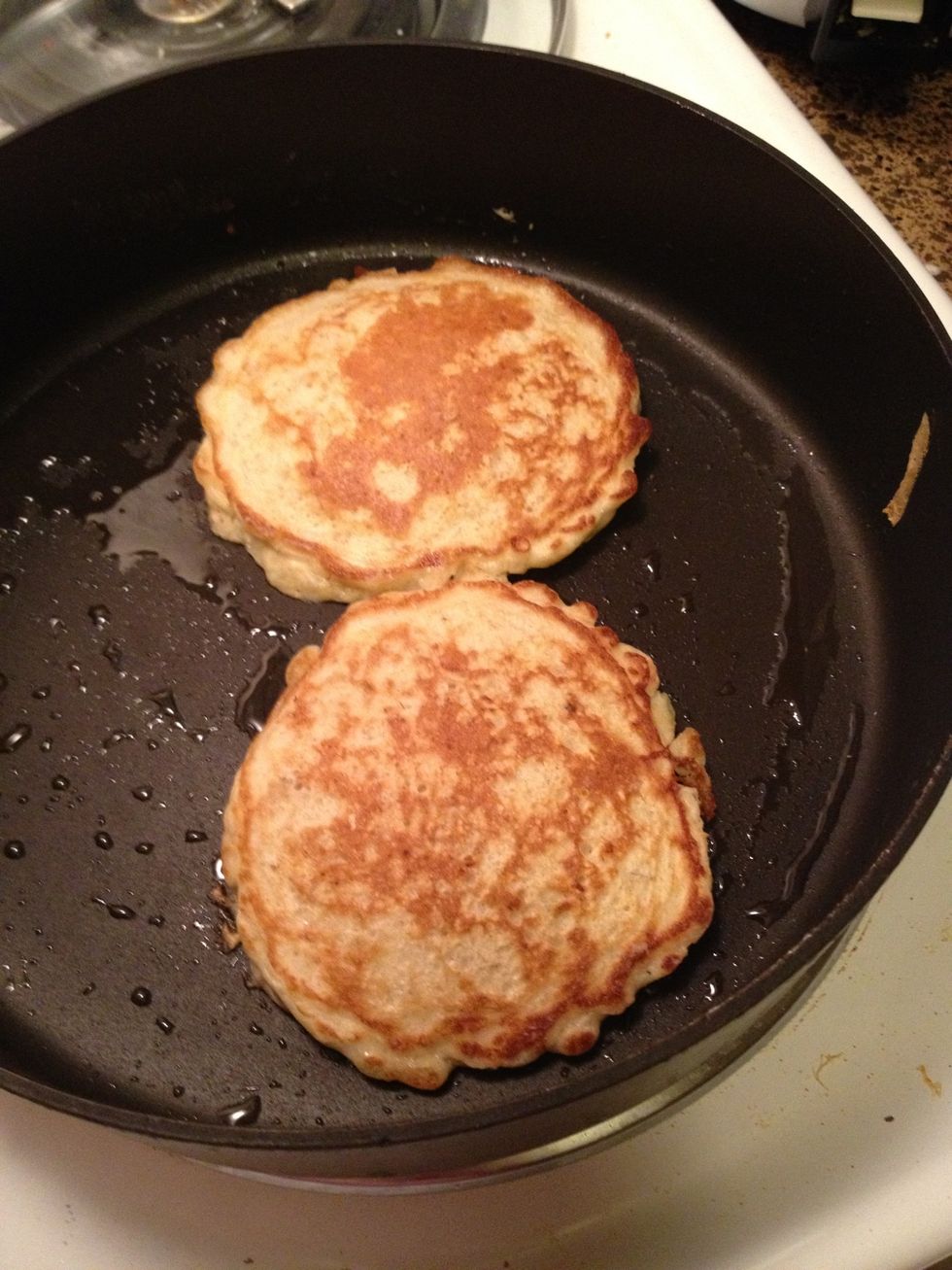 Cook until lightly browned. This yields 5 servings of 2 pancakes each.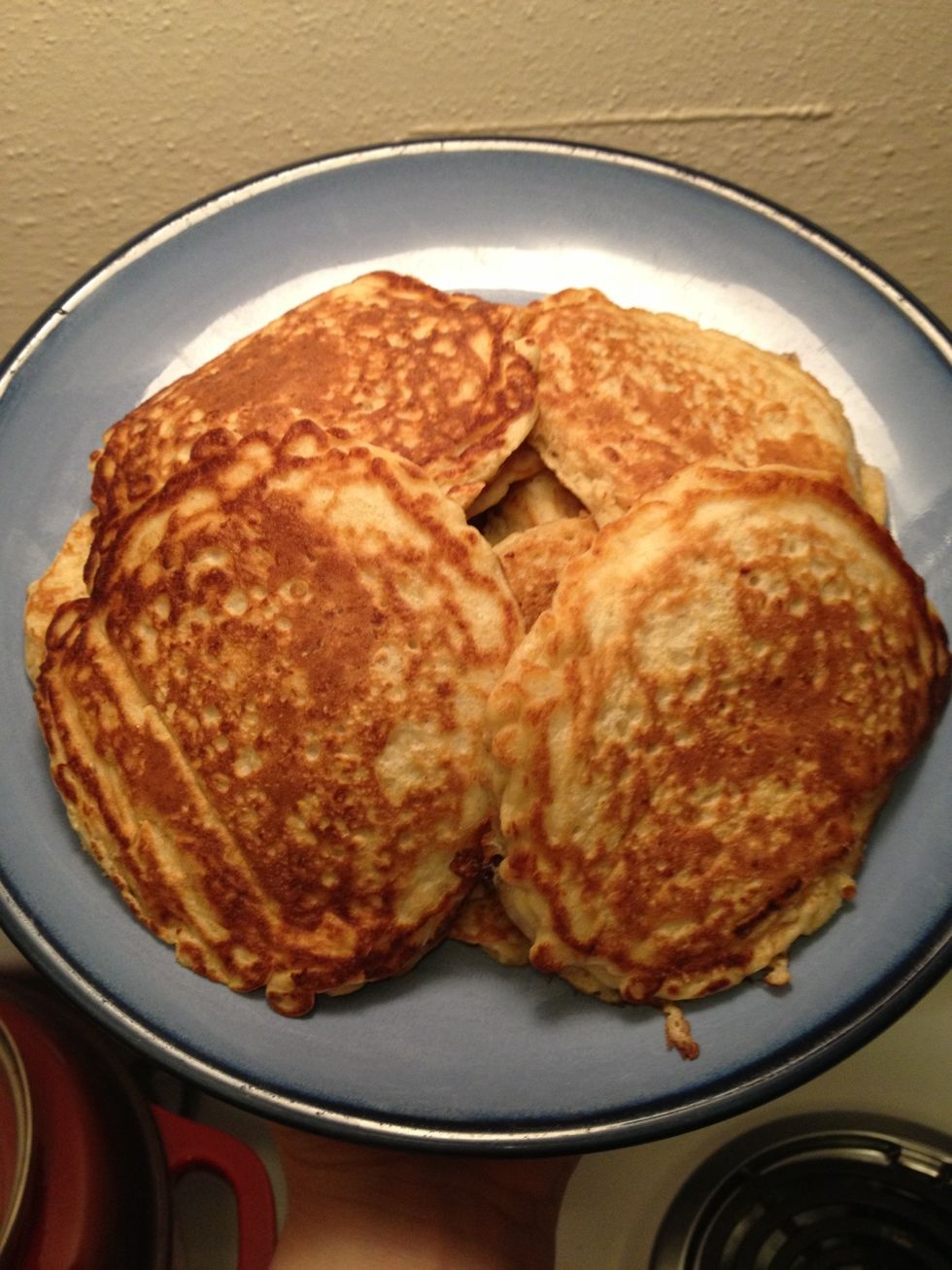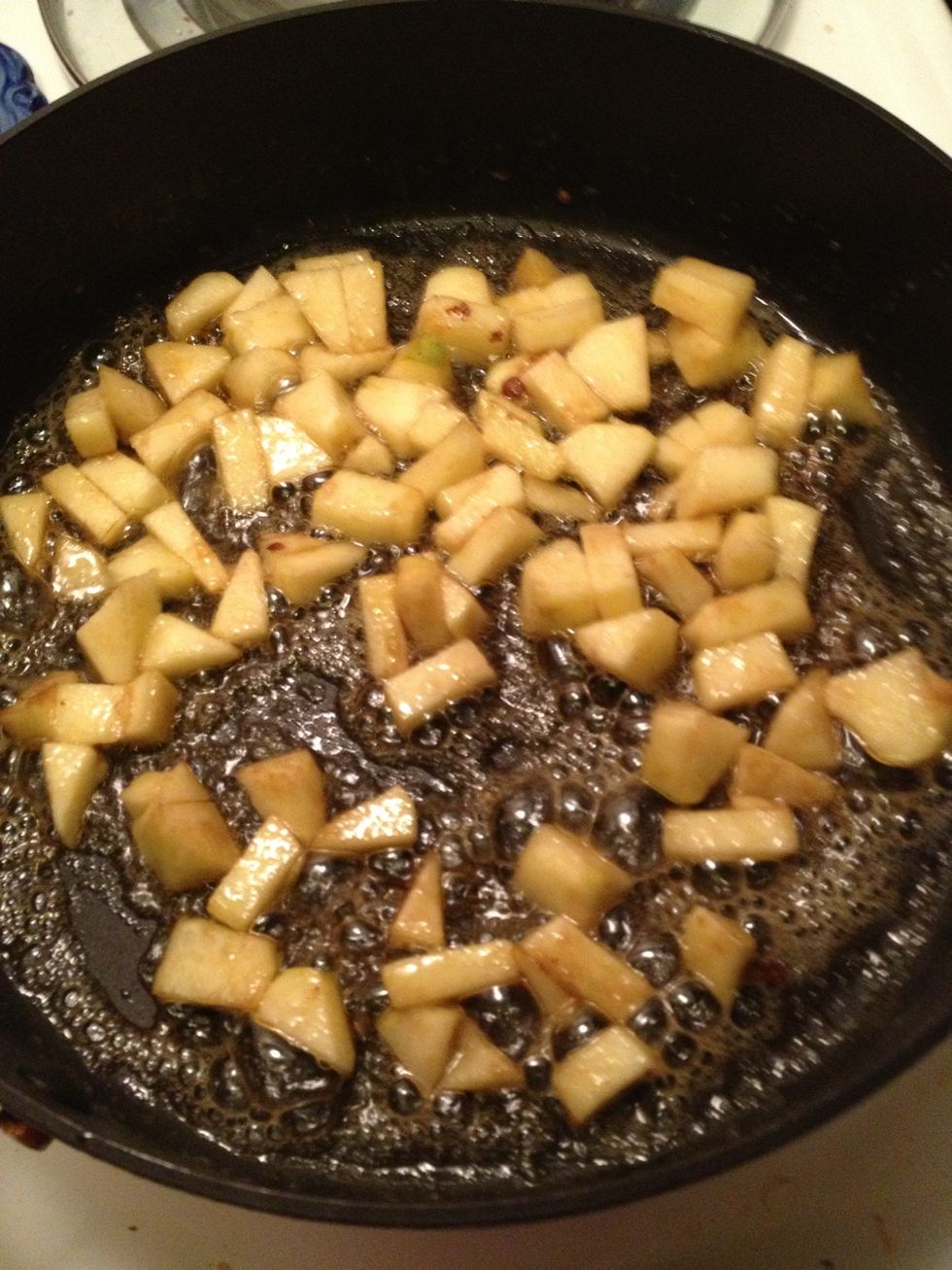 Optional Sautéed apples. For one serving: Peel and dice one apple. Add to a pan with 1 tablespoon melted butter and 1 tablespoon of brown sugar. Sauté until tender. Pour over two pancakes.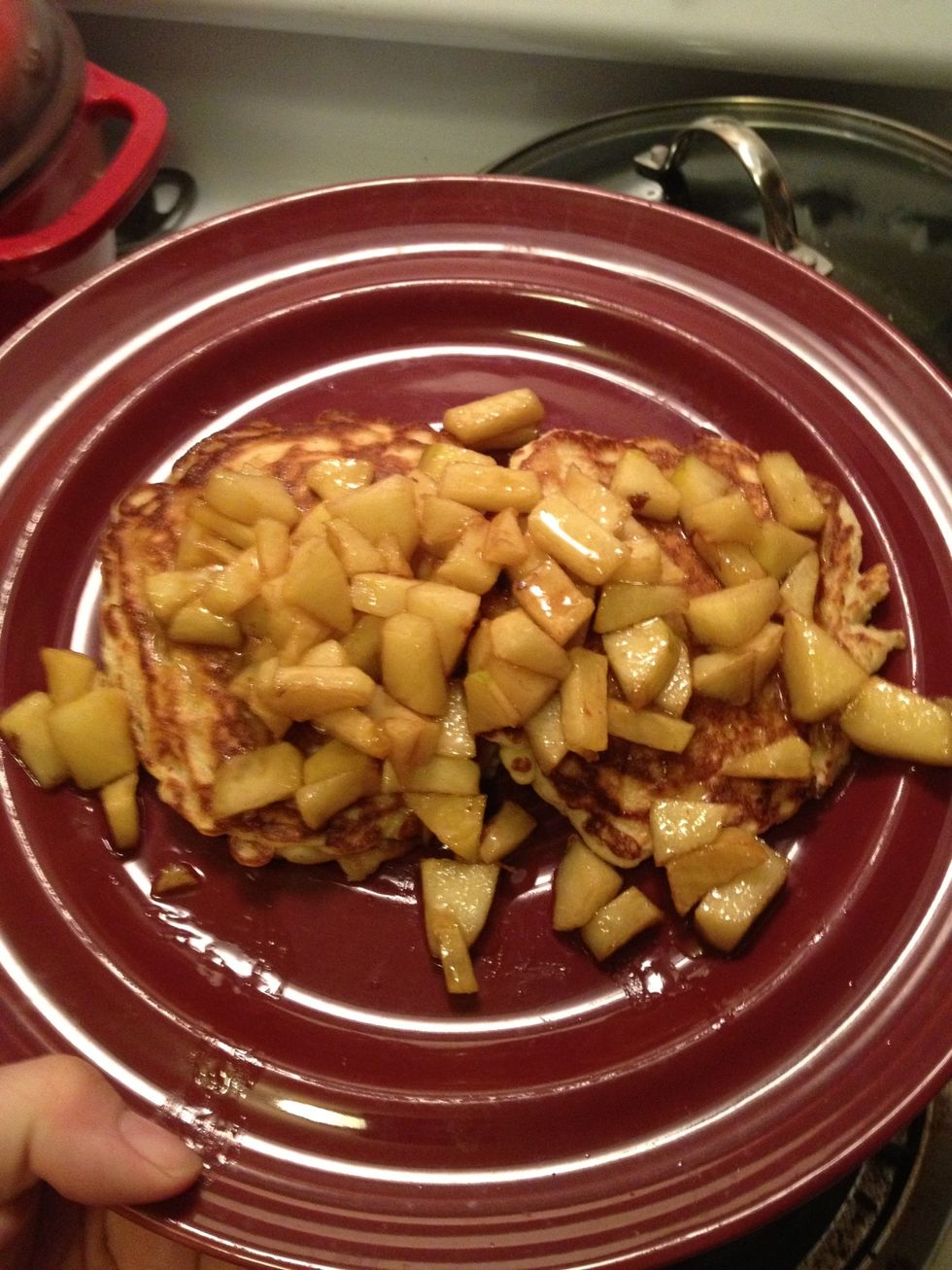 1.0c Quick Cooking Oats
1/4c All-purpose flour
1/4c Whole wheat flour
1.0Tbsp Baking Powder
1.0pch Salt
1.0c Milk (Any flavor)
2.0Tbsp No sugar added Applesauce
2.0 Eggs
1.0tsp Vanilla
Amy Taylor
I love to cook, create & save money! Most of my post will involve recipes that are inexpensive to make, yet tasty! Plus other DIY projects. Enjoy!