Peel,core.and chop the apples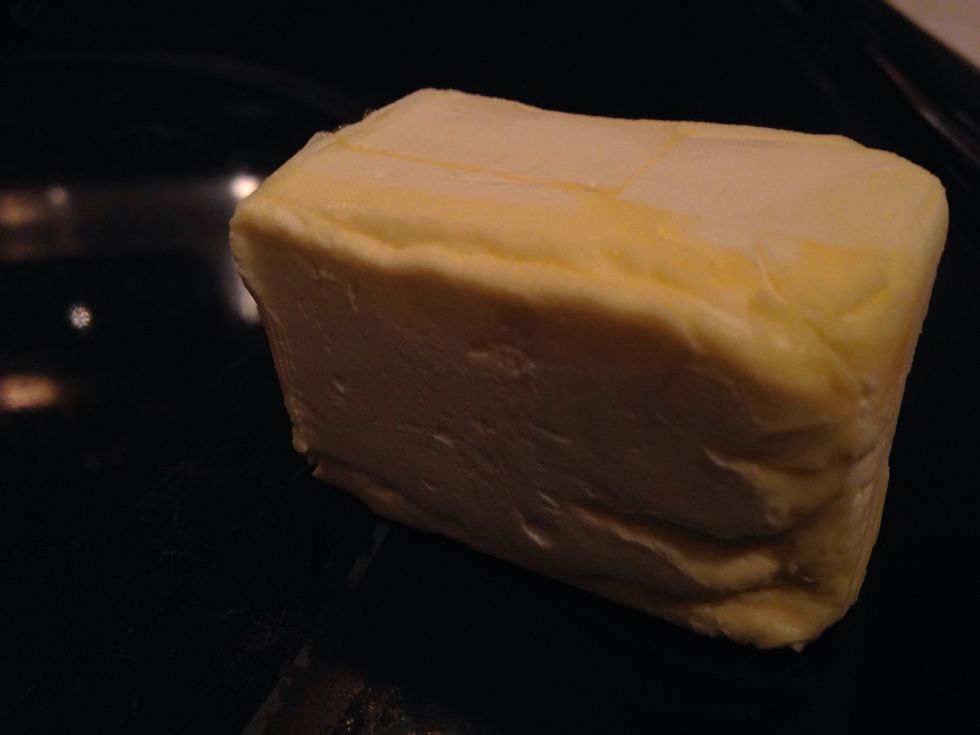 Measure out the butter.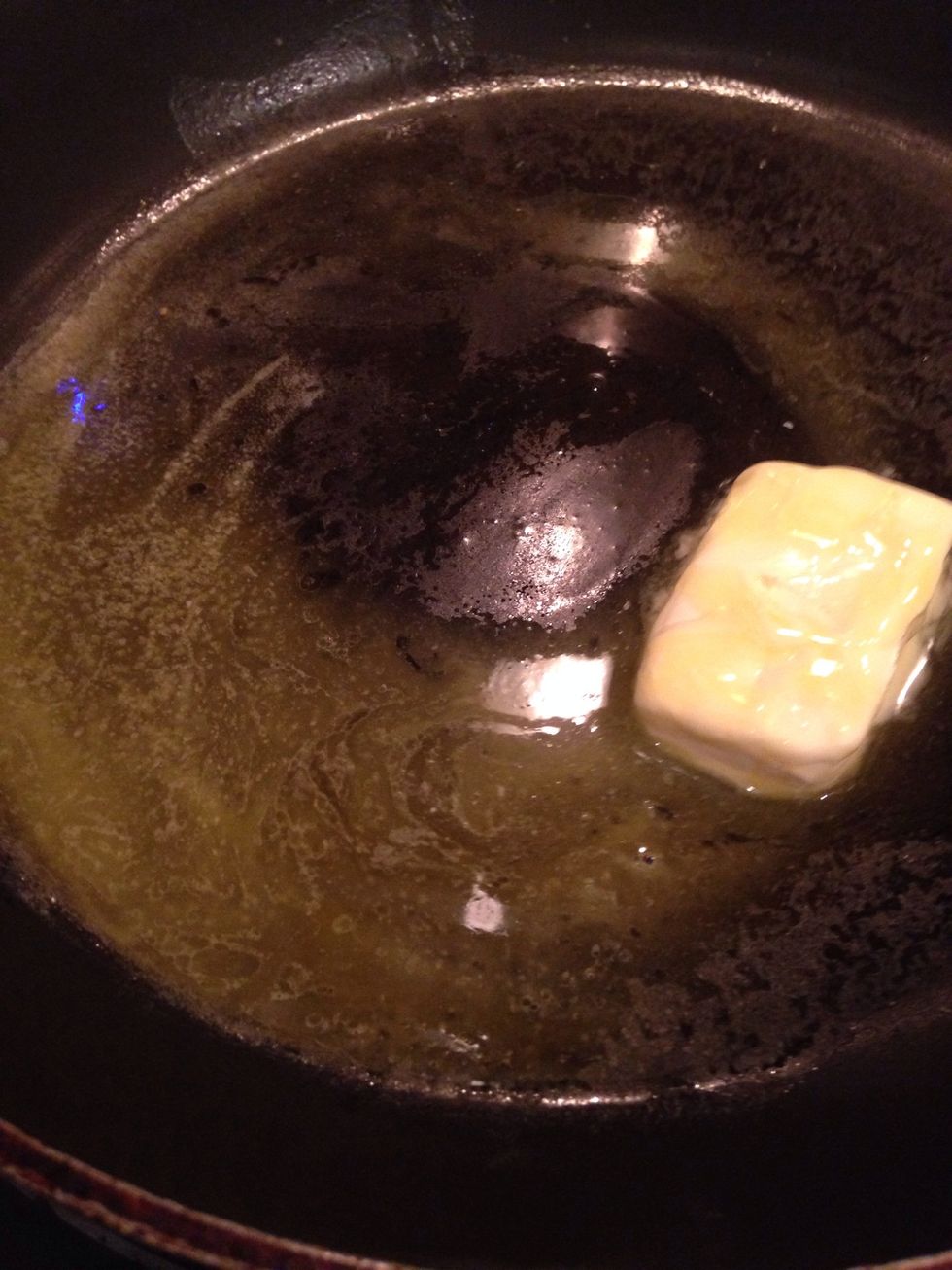 Melt it in a medium sized skillet, at medium-high heat.
Add in the apples and stir it around for a few seconds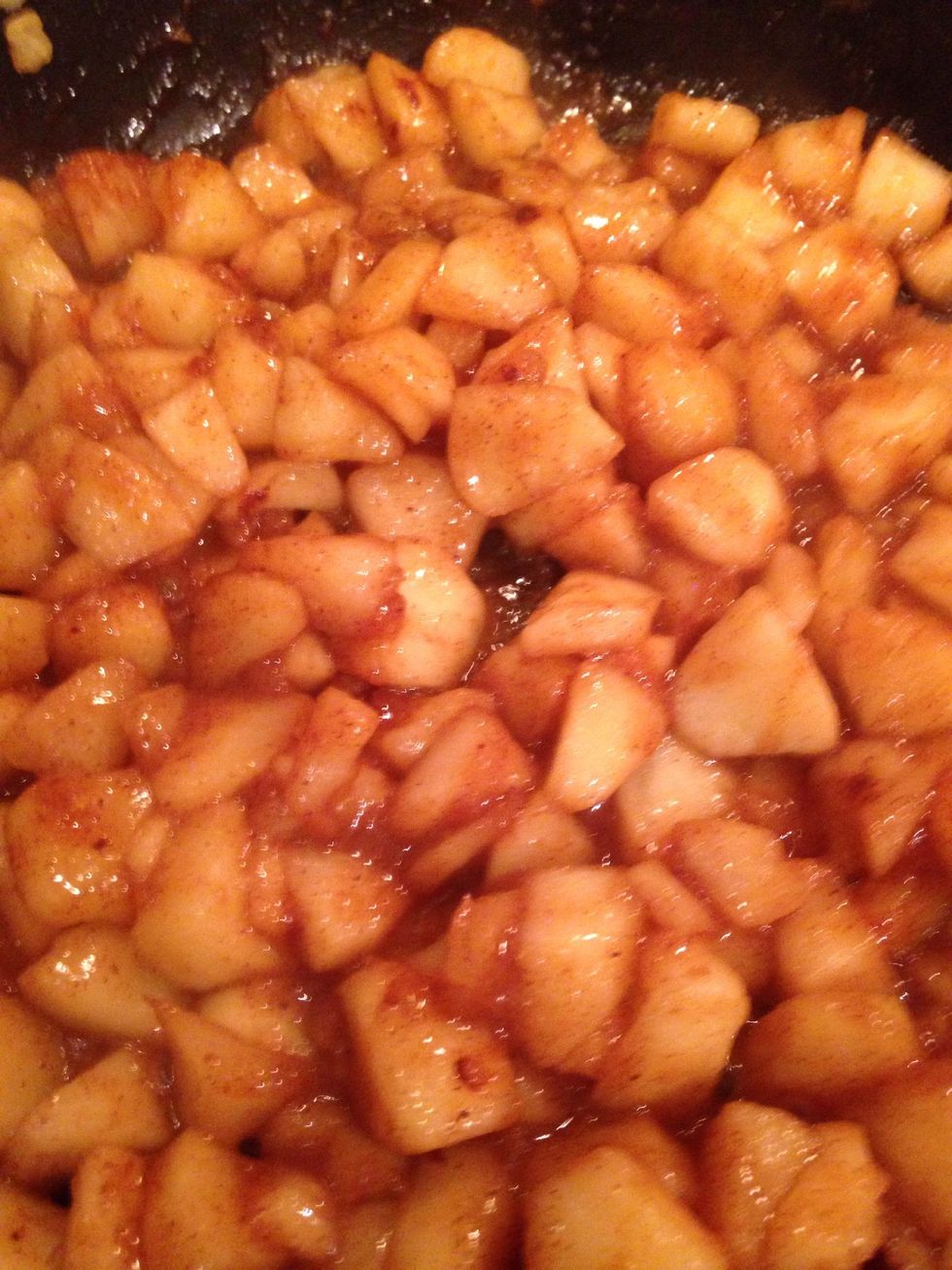 Add the cinnamon, sugar, nutmeg, and flour then stir. The purpose for the flour is to thicken the liquid in the filling.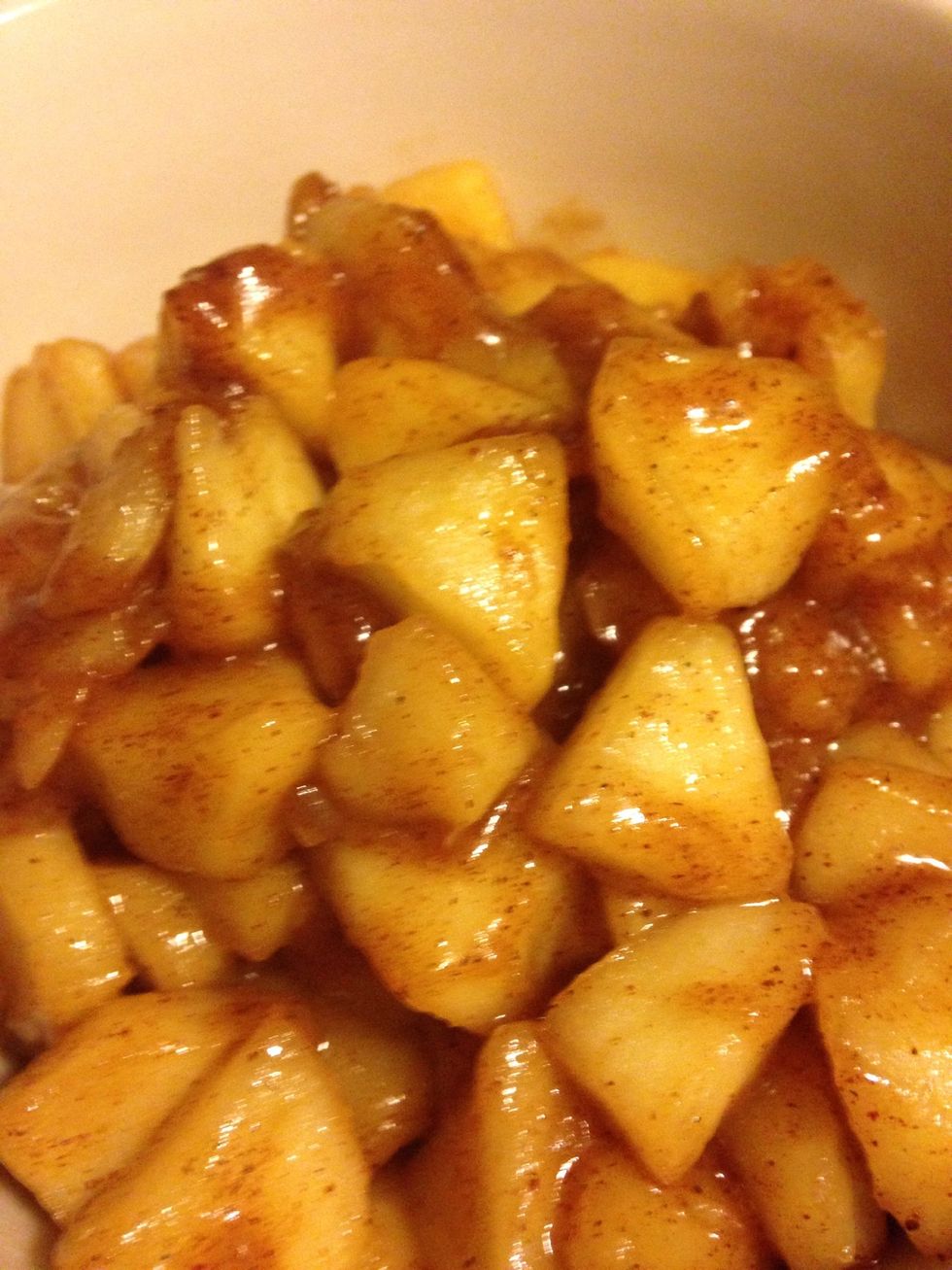 Keep cooking them until they soften enough to your liking, then transfer the apples to a bowl and let them cool while you roll out the dough.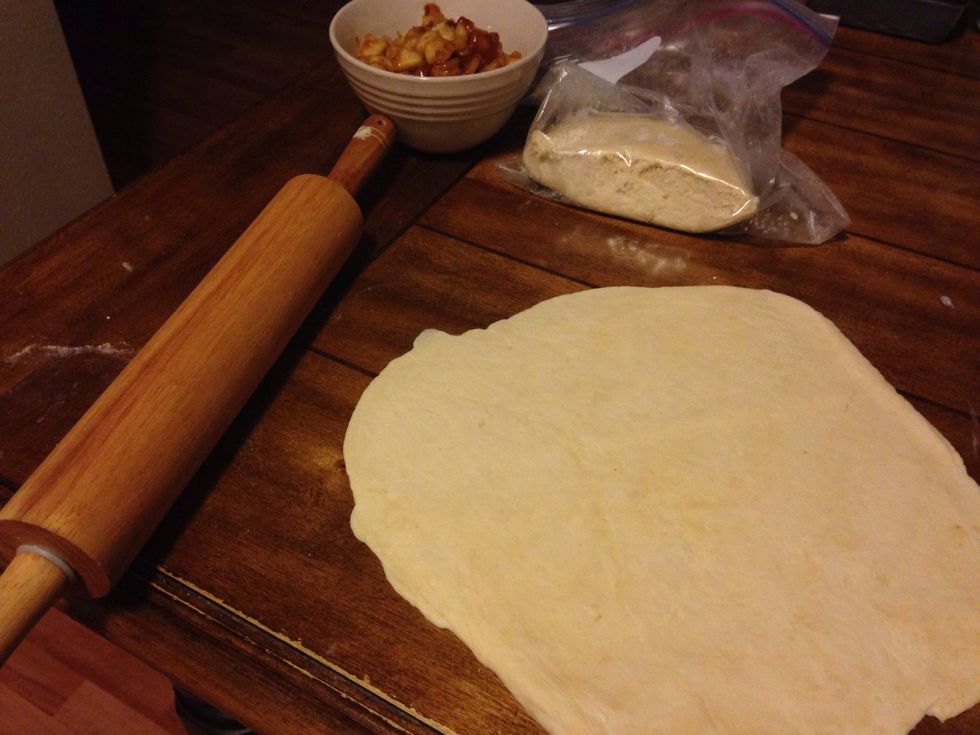 Roll out the dough until it's about 1/8 of a inch thick.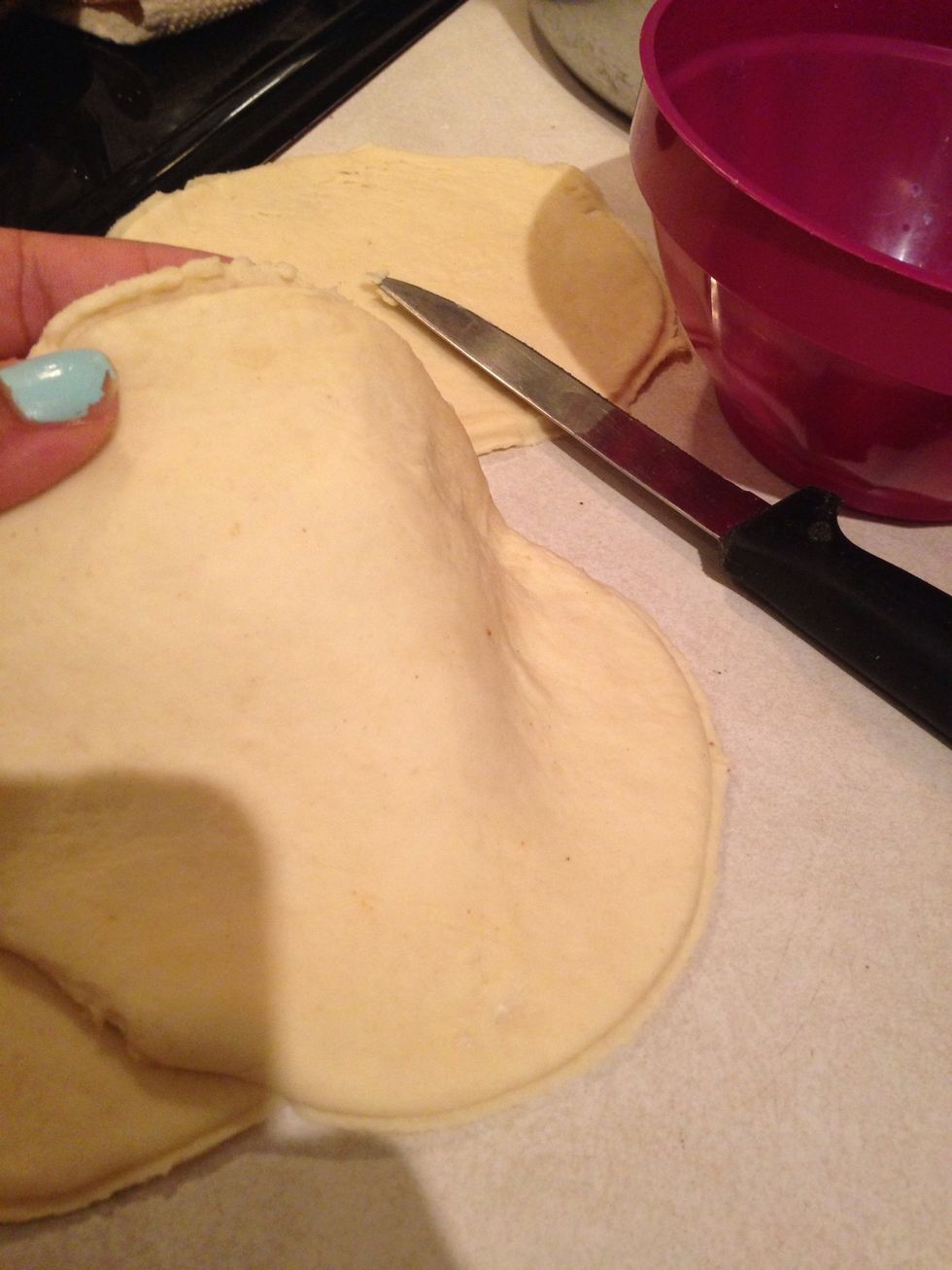 Use a circle shaped cookie cutter for small ones, or you can use a bowl and cut around it with a knife like I did.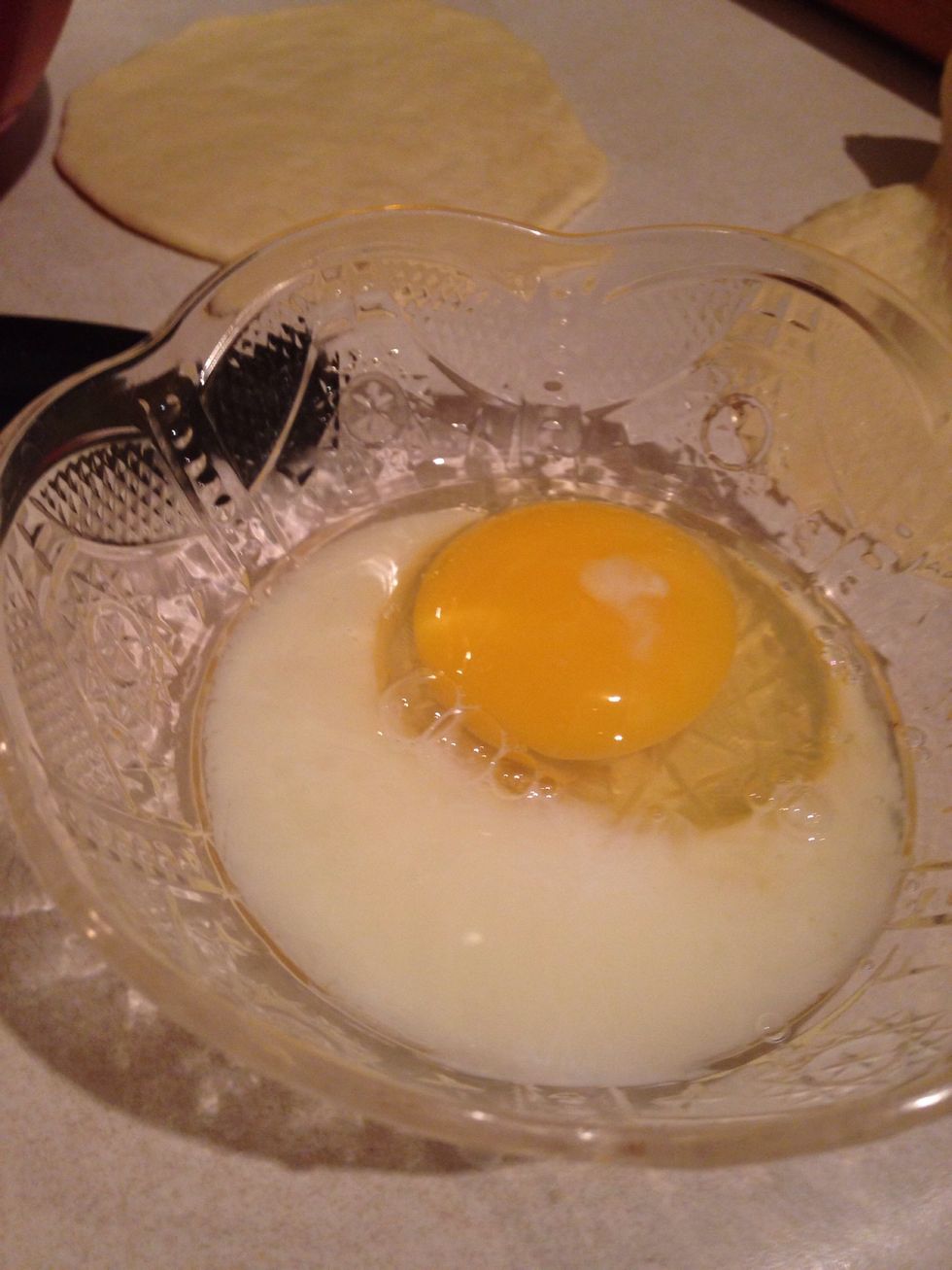 Add the milk/water to the egg in a small bowl to create an egg wash.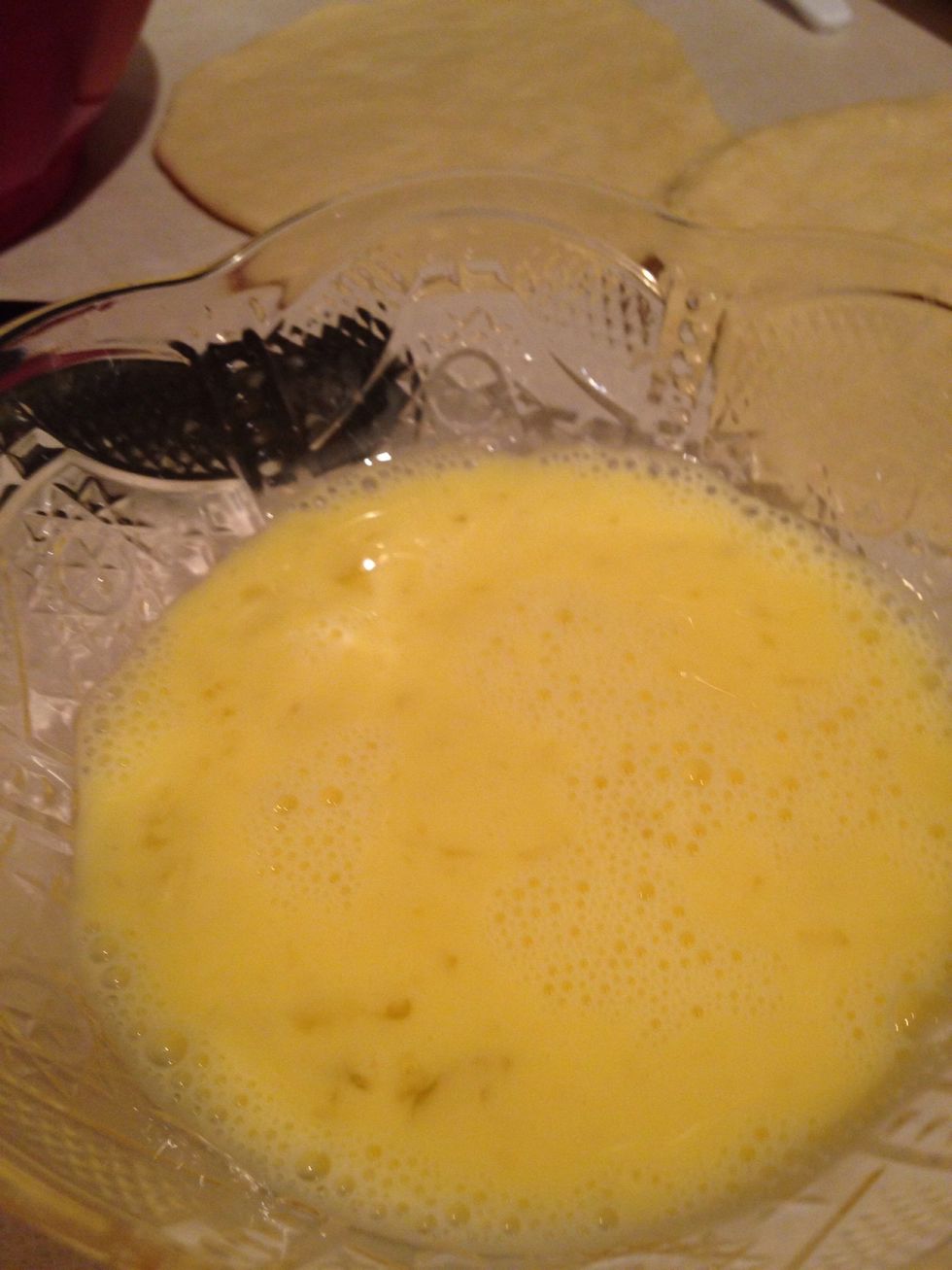 Beat them together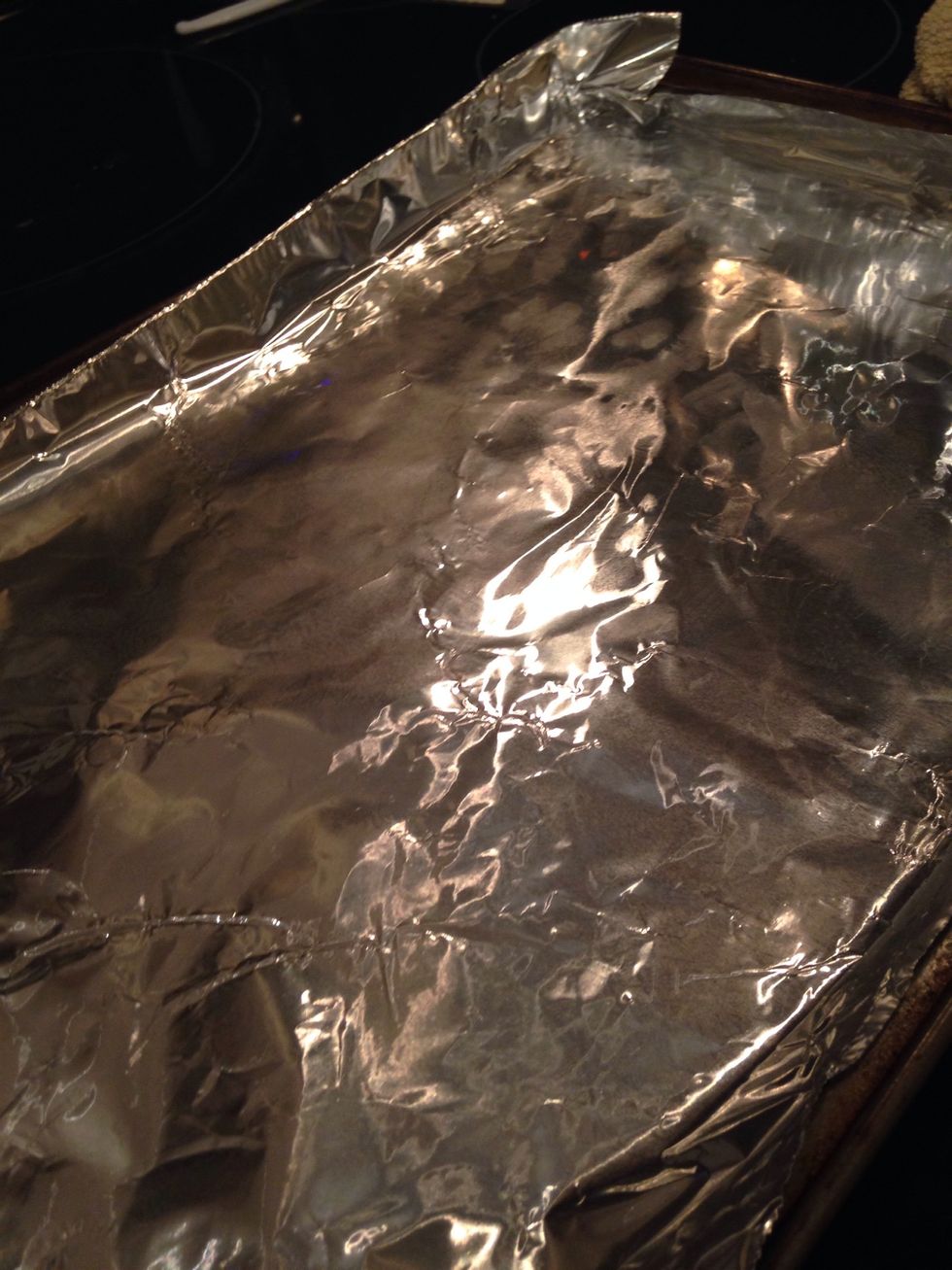 Put foil or parchment paper in a cookie sheet.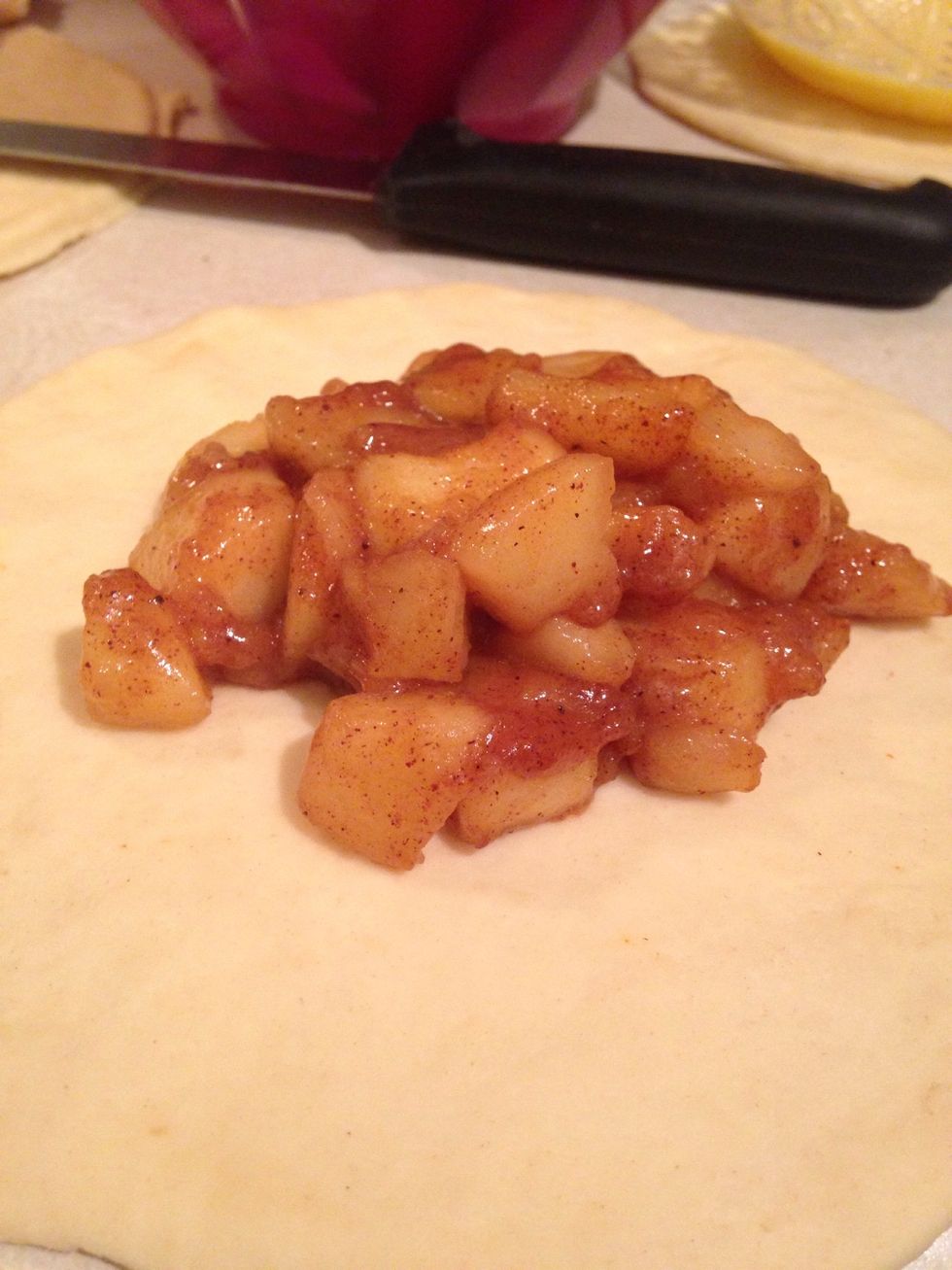 Take one of the cut-outs, and put about a spoonful of apple filling in the middle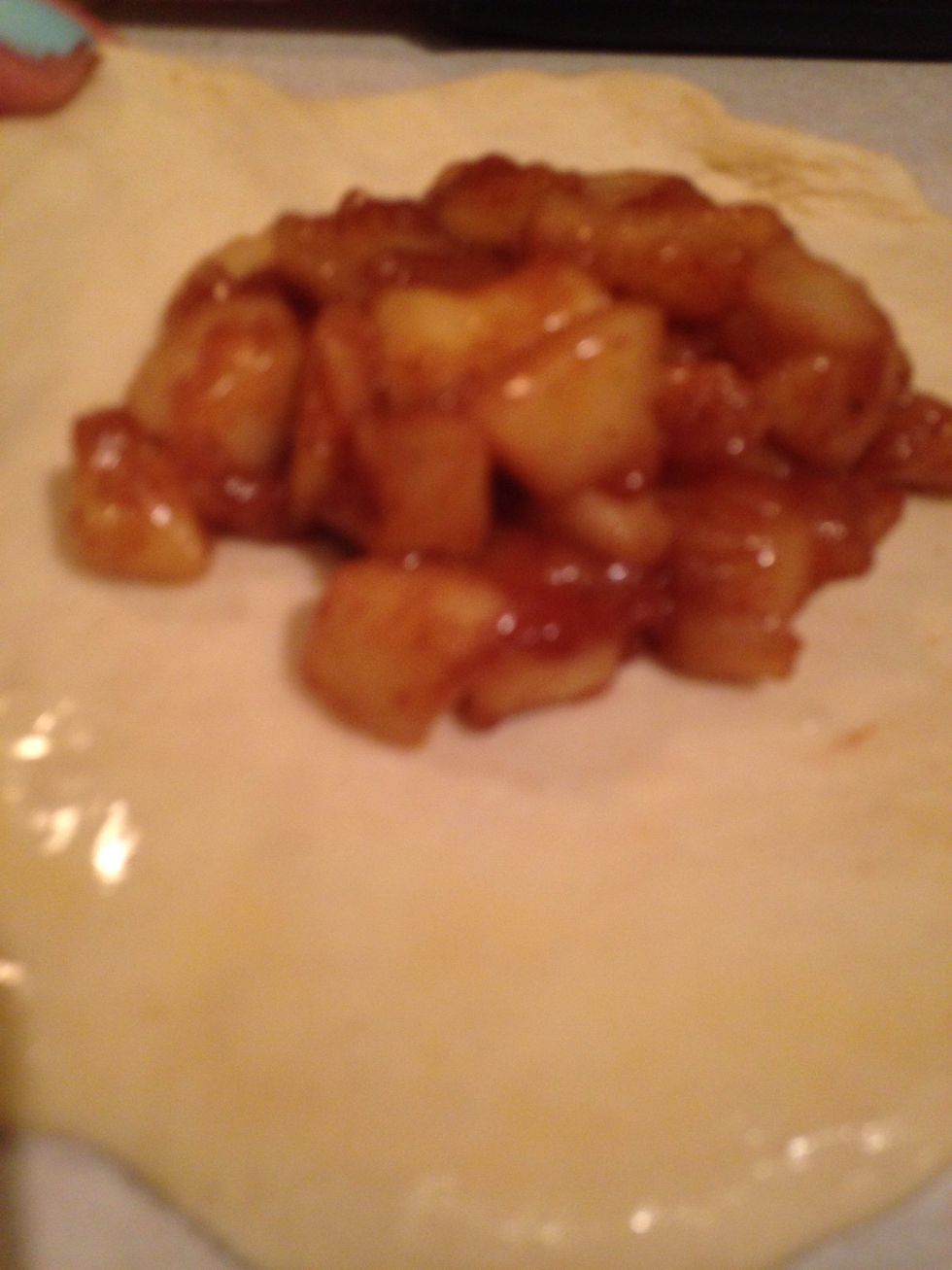 Brush a little of the egg wash on the edge of half the circle which will make both sides stick together.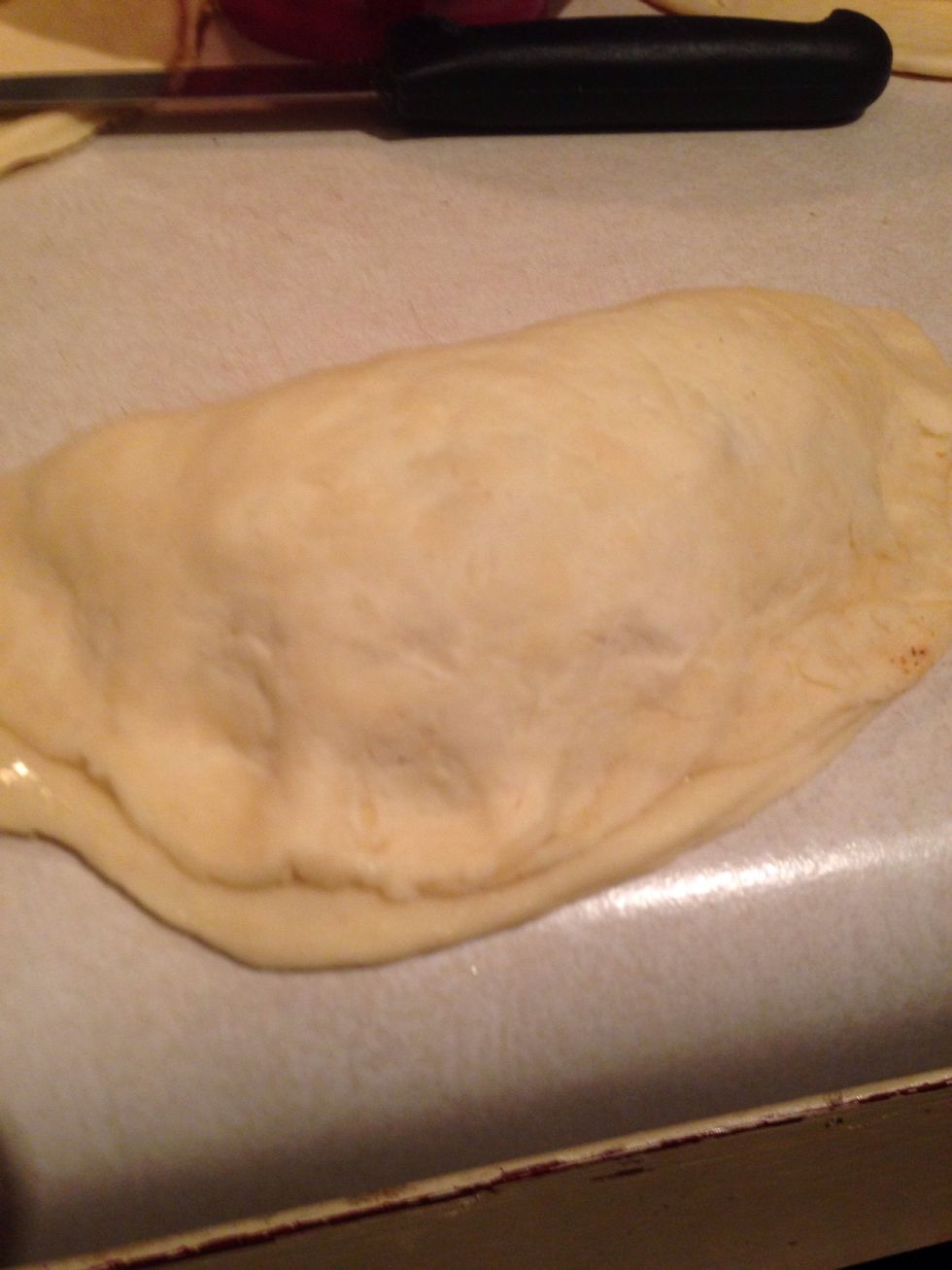 Fold one side over to the other side.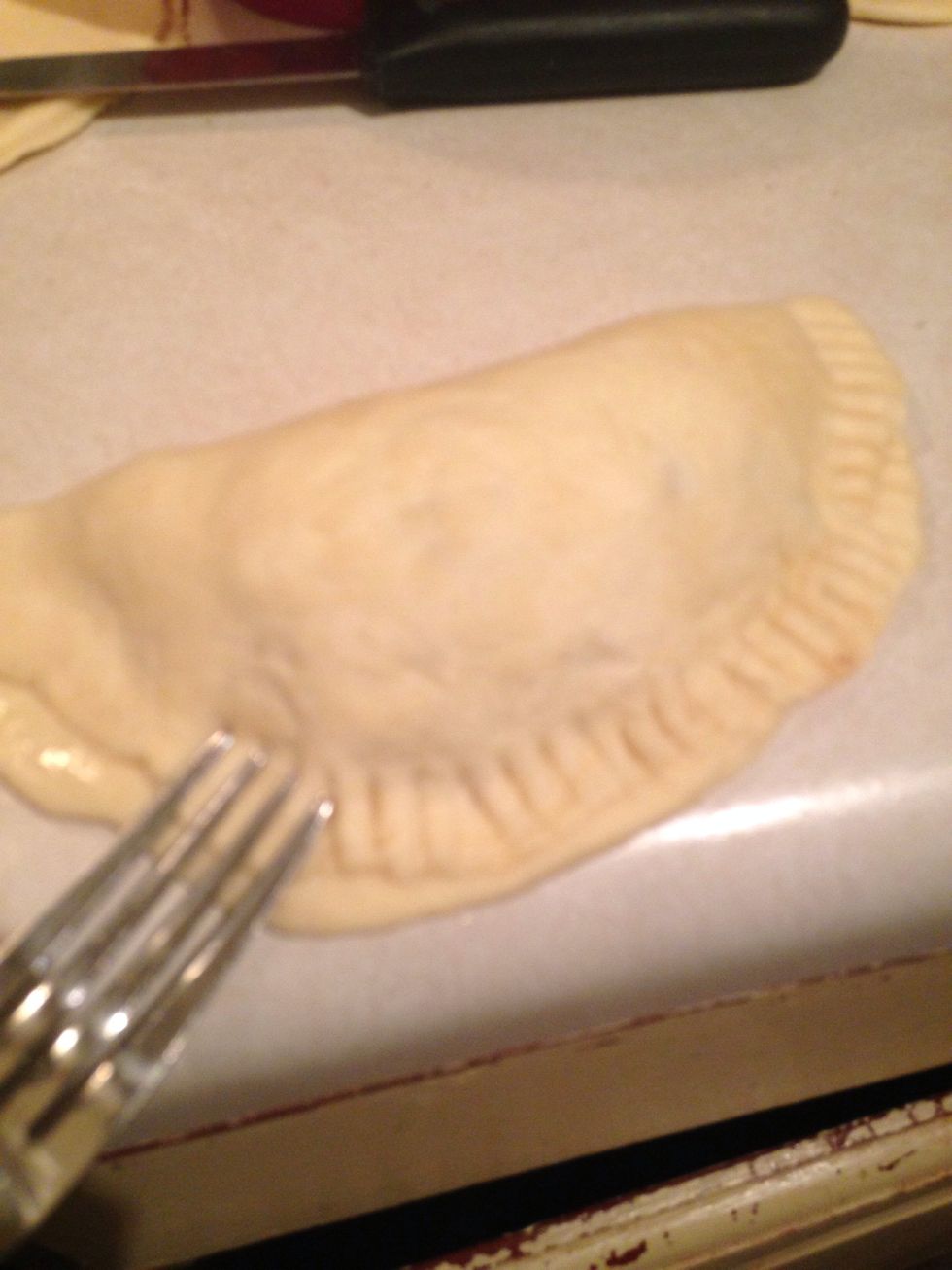 Crimp it with a fork and make sure there is no air inside.
Put in a few holes or lines for installation.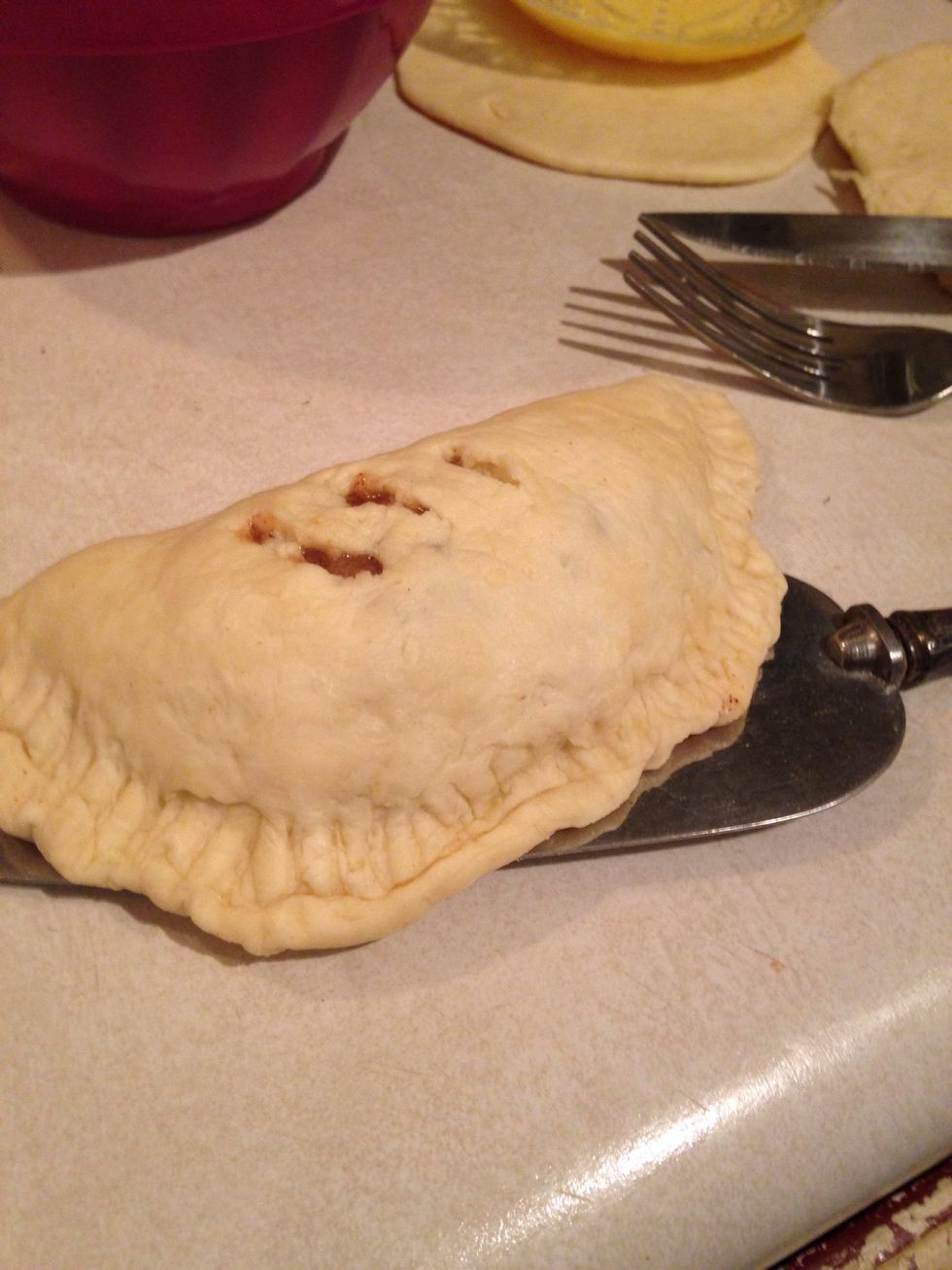 Use a spatula of some sort to transport them to the foil lined cookie sheet.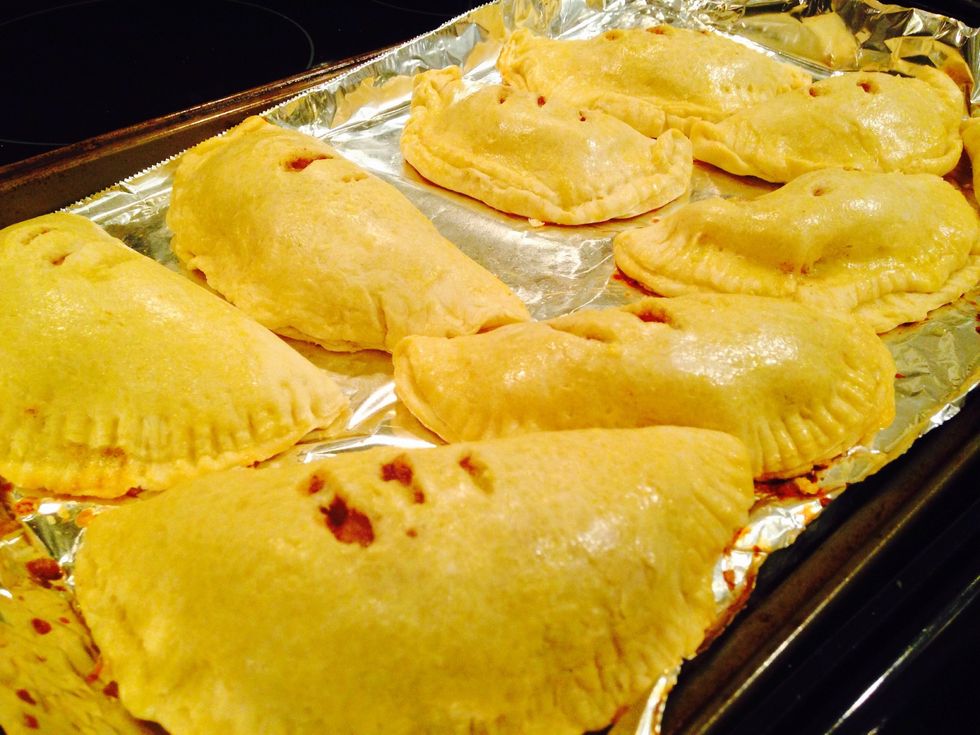 Brush a generous amount of the egg wash on each turnover.
Bake them for the amount of time your pie crust directions say (rather it is homemade or store bought direction).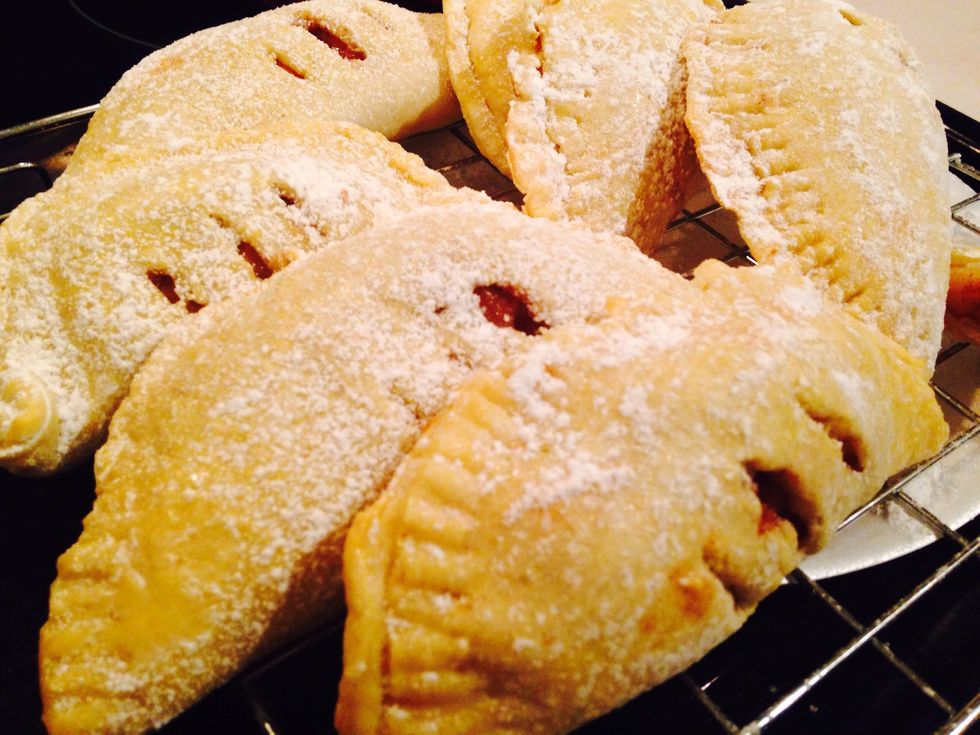 Optional: Sift confection sugar on after they have cooled off a little.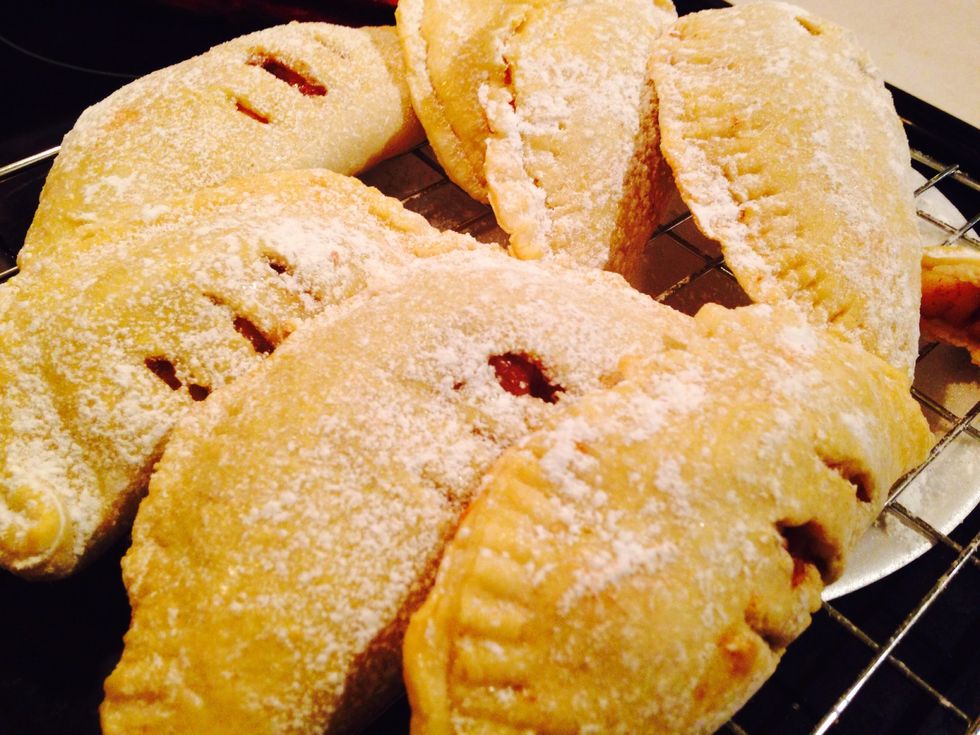 Serve warm and enjoy☺️
3.0 Granny Smith apples
1/2Tbsp White sugar
1/8tsp Nutmeg
1/4tsp Cinnamon
1.0tsp all purpose flour
Two pie crust
1/2Tbsp Butter
1.0 Egg
1/4tsp Milk or water