While cleaning up ,where we keep our winter supply of fruits and veggies, I found 3 apples that have been hiding in a corner. I'll find them a better hiding place in a sponge cake.
60
The sponge cake is a strait forward pound to pound cake. Equal amount of sugar, flour, butter and eggs. Weigh your eggs if you want to be sure they are big enough or add a bit of baking powder.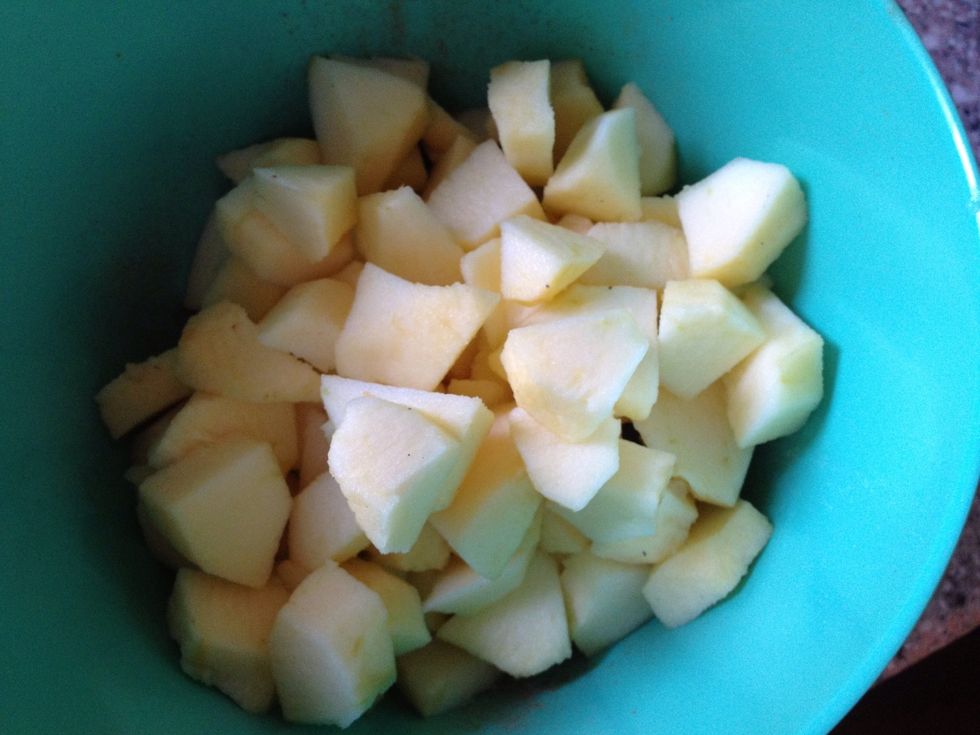 While the butter and sugar are being whipped together in my stand mixer, I peeled and cored my apples and cut them into smaller pieces.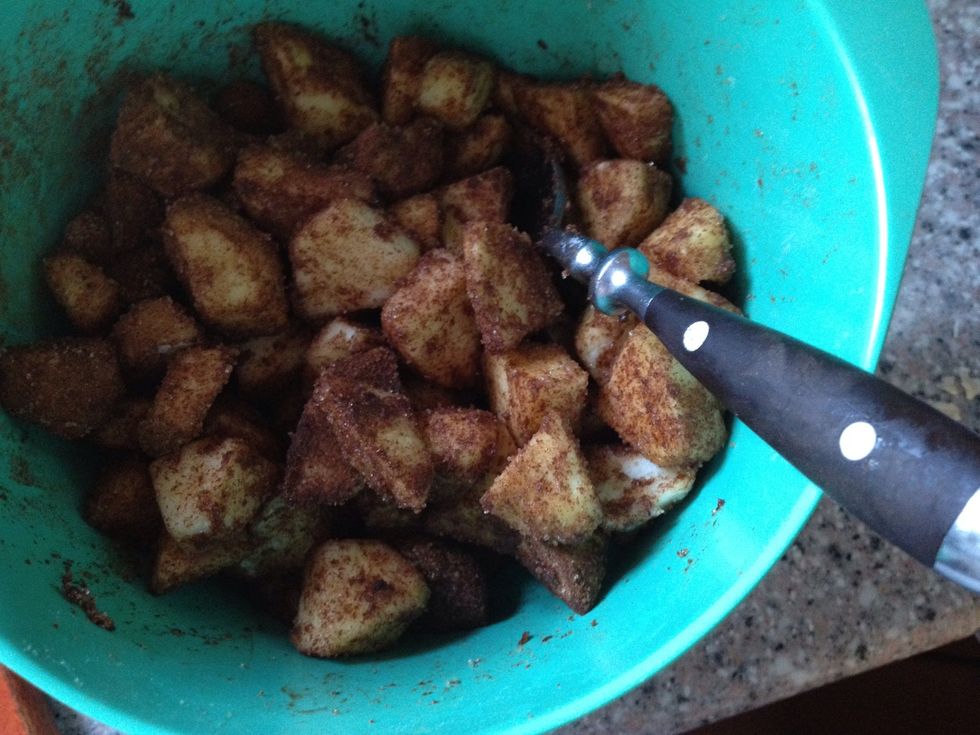 Mixed the apples with the cinnamon-sugar-nutmeg mixture. The nutmeg will make the apple filling taste like apple pie. Do your tastebuds a favour and use freshly grated nutmeg.
Sugar and butter whipped light and creamy. Turn your oven on to 390°F/200°C.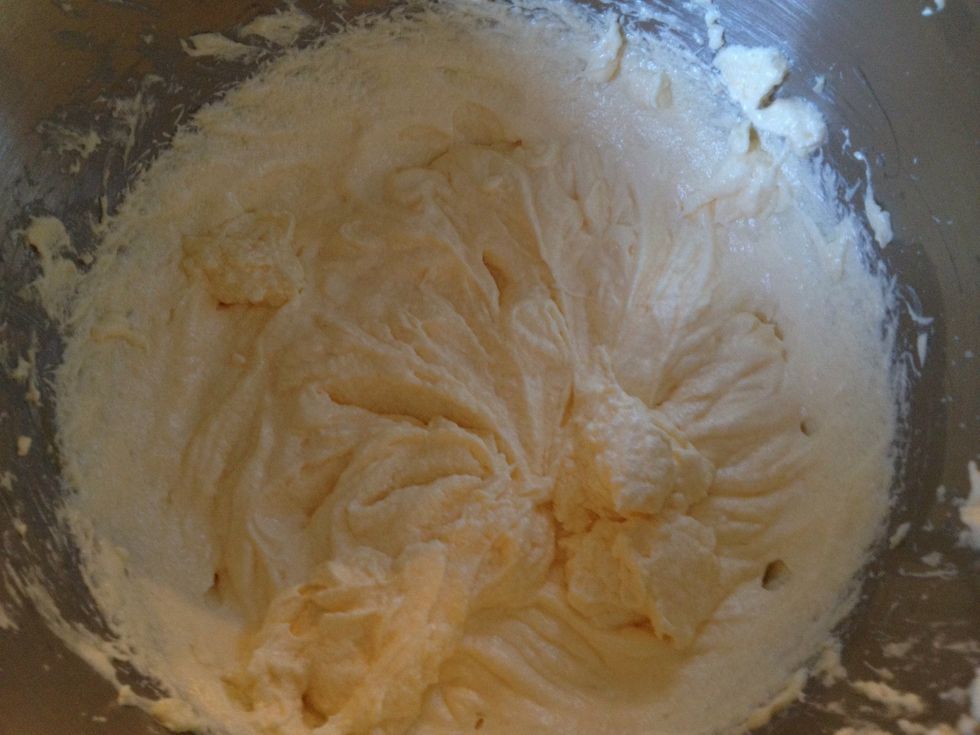 Add one egg at the time, whisk well in between . If your eggs are cold and your butter room temperature or vice versa , you may risk that the mixture will split, so same temperature.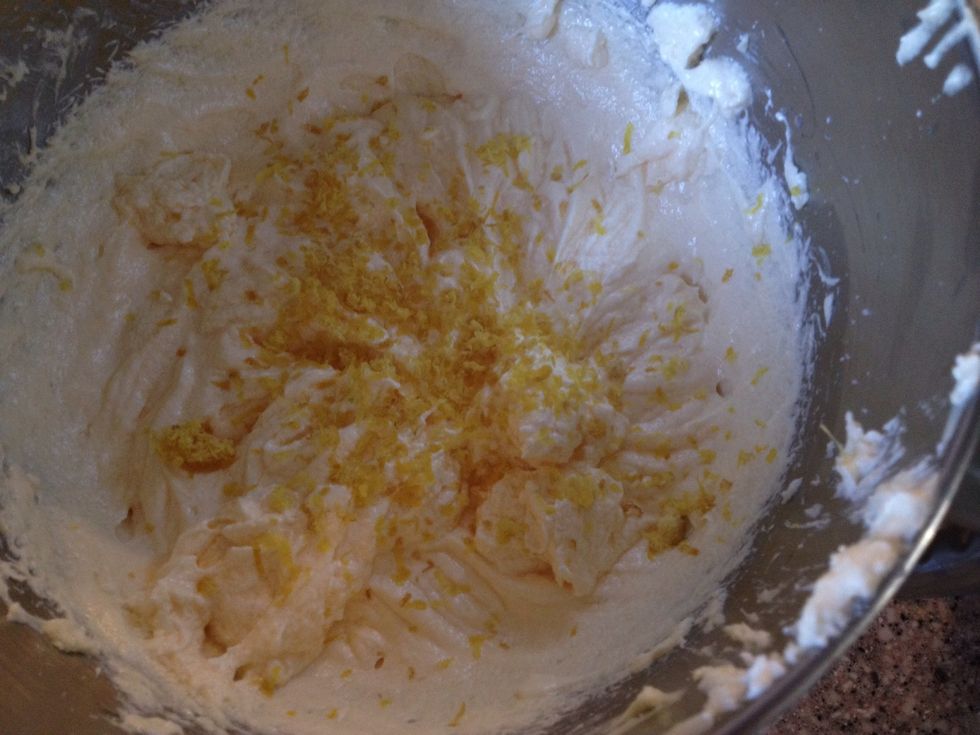 Stop whisking when your eggs are incorporated and use a spatula to stir in the lemon zest. I find that the zest will cling to the whisk and I want the zest in the dough and not in the dishwasher.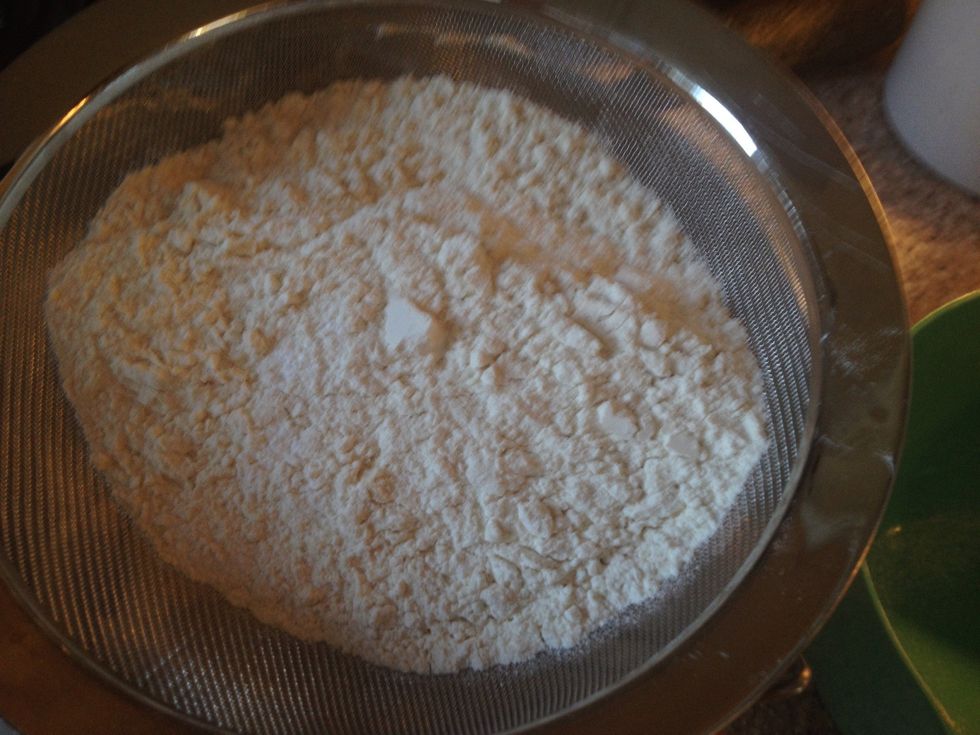 Sift your flour in to the dough, this to get as much air into the dough as possible.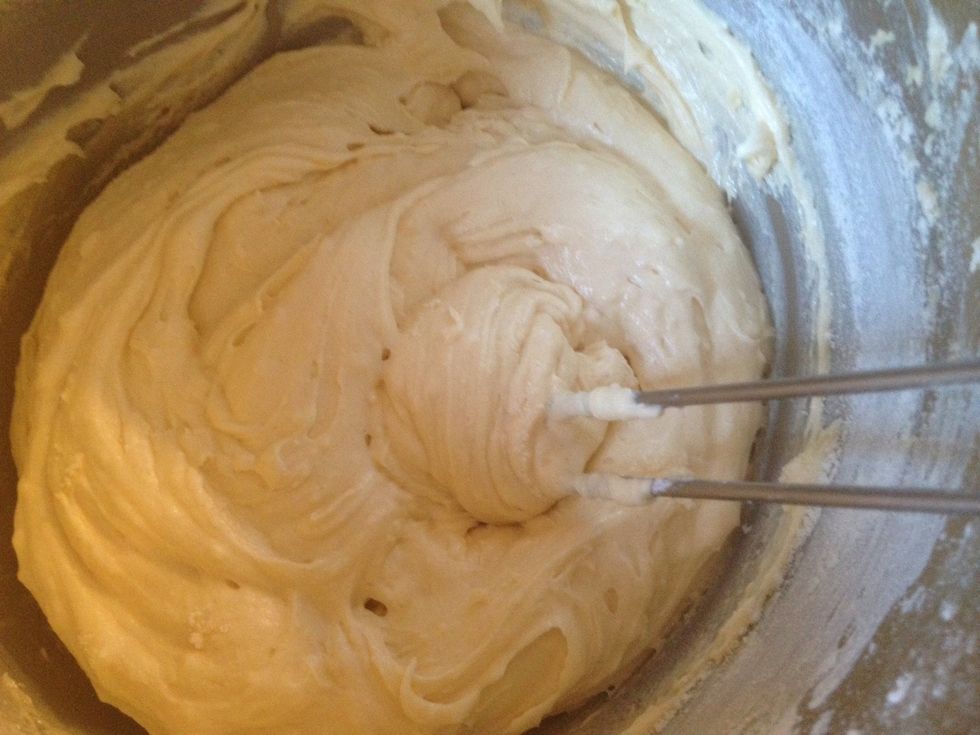 Stir only until the flour is incorporated , stir as little as possible to avoid gluten to build in the dough. Gluten will give your cake a consistency like rubber and you don't want that.
I'm using a silicone baking tin, it is buttered and sprinkled with sugar. Butter to make sure I can get it out and sugar to give the surface a bit of a crunch.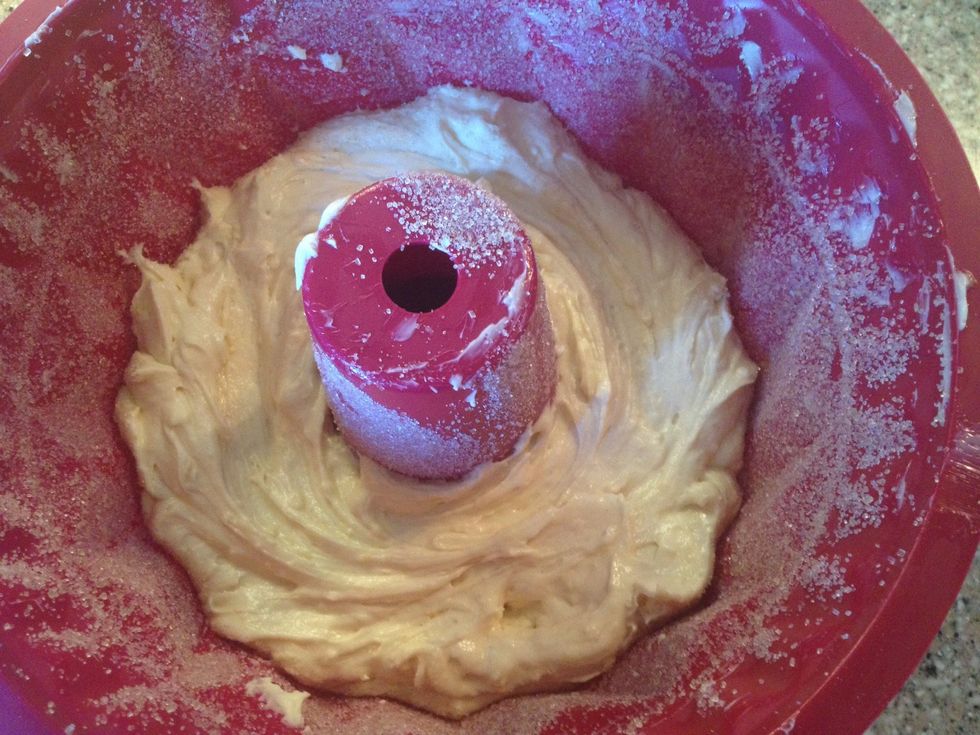 Add half of the dough into the baking tin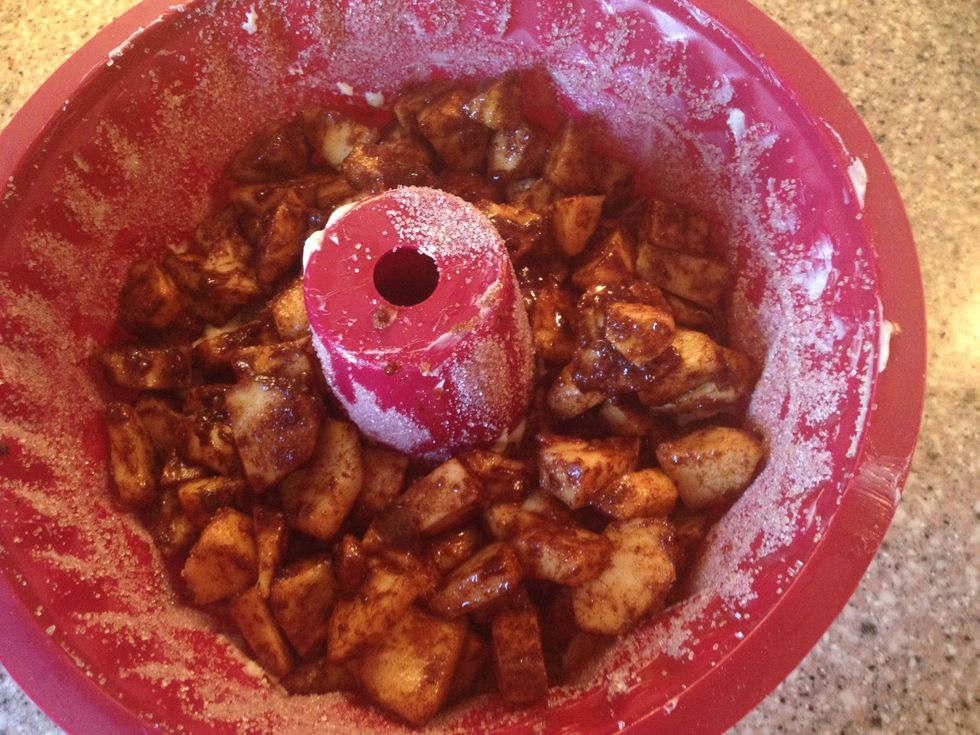 Apples on top.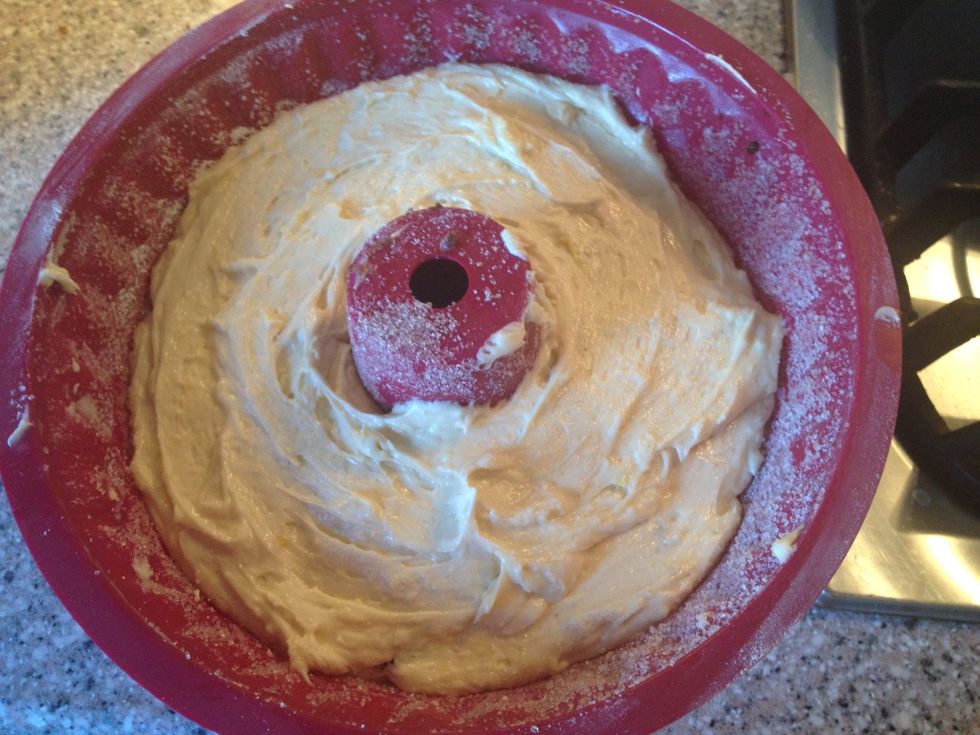 Rest of the dough on top of the apples. This will be the bottom of the cake and the dough will even it self out. Bake the cake for 1 hour or until a needle comes out clean.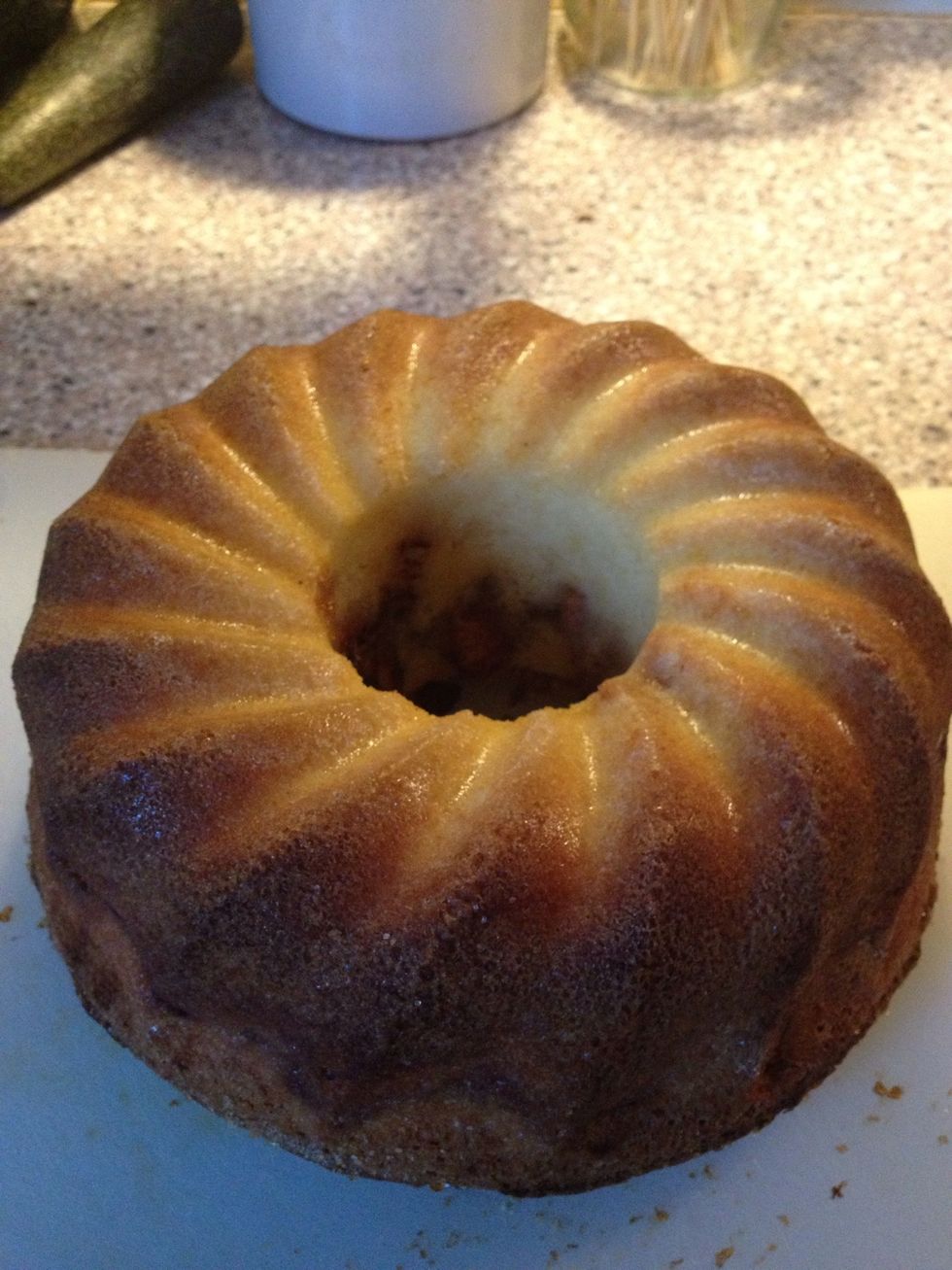 Baked, you can see the sugar sparkle and the cake around the apple filling is a bit moist and lovely. The cake will keep moist in a airtight tin for a week.
Apple sponge that taste a bit like apple pie. Serve as it is or with ice cream.
Sponge cake
1/2lb Butter
1/2lb Flour
1/2lb Sugar
5.0 Eggs
Zest of a lemon
Filling
3.0 Apples
2.0tsp Cinnamon
2.0Tbsp Sugar
1/2tsp Nutmeg
style="margin-bottom:60px;">