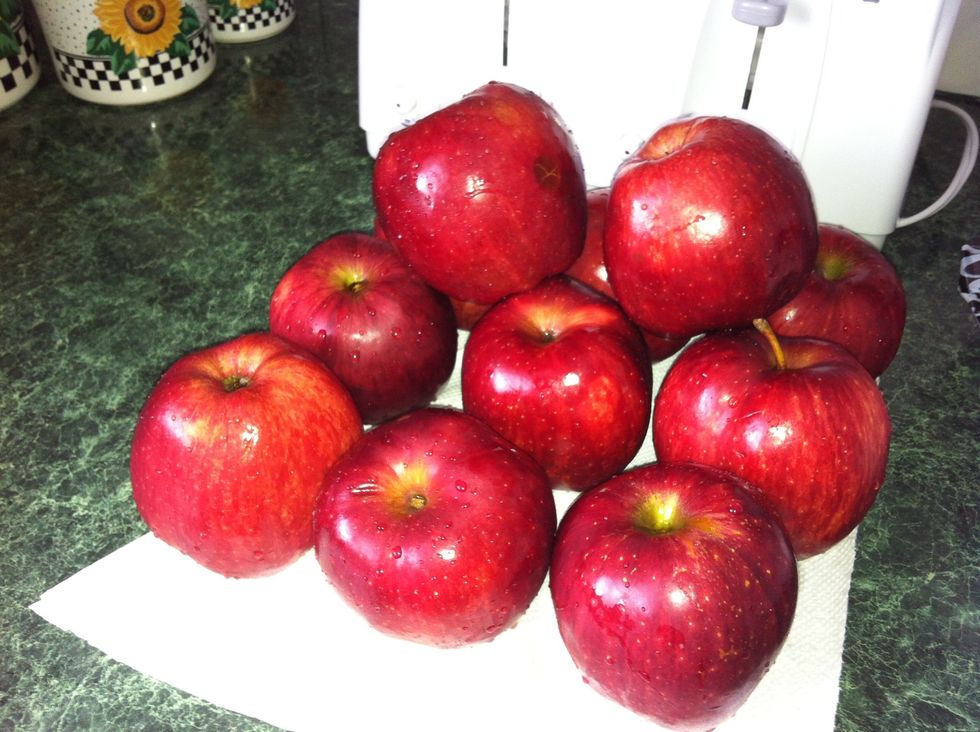 Red apples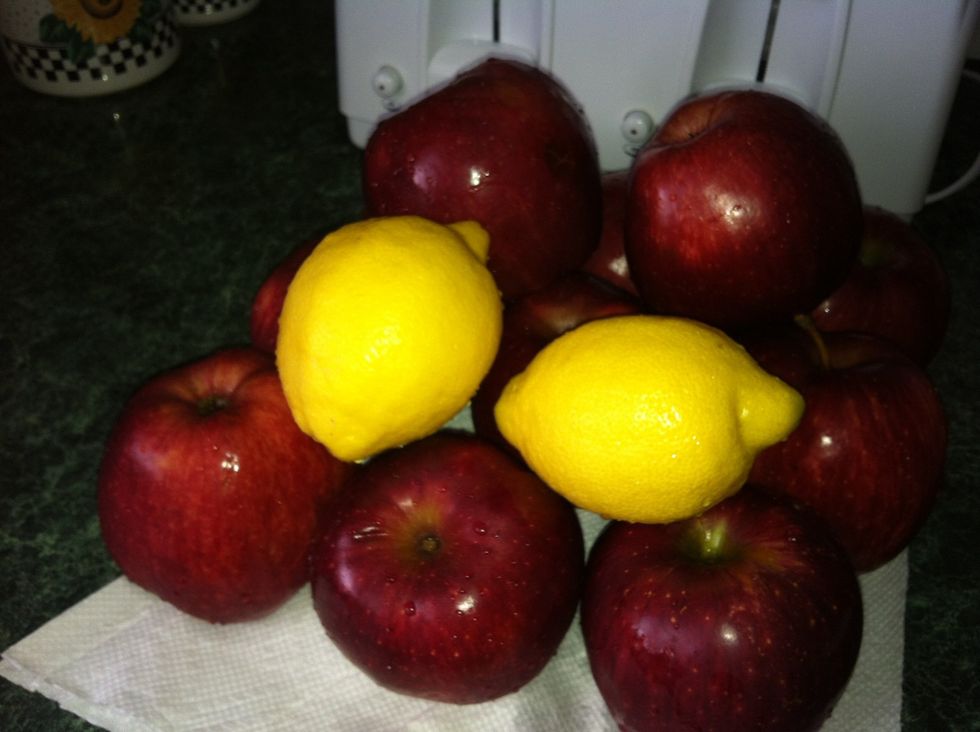 Lemons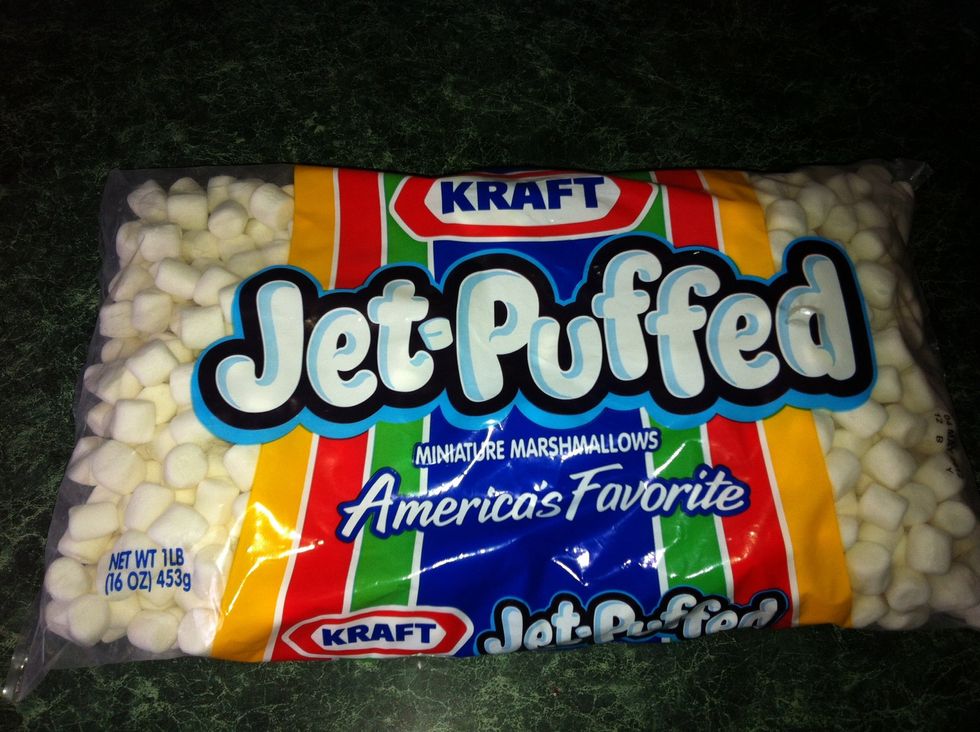 Mini!
PB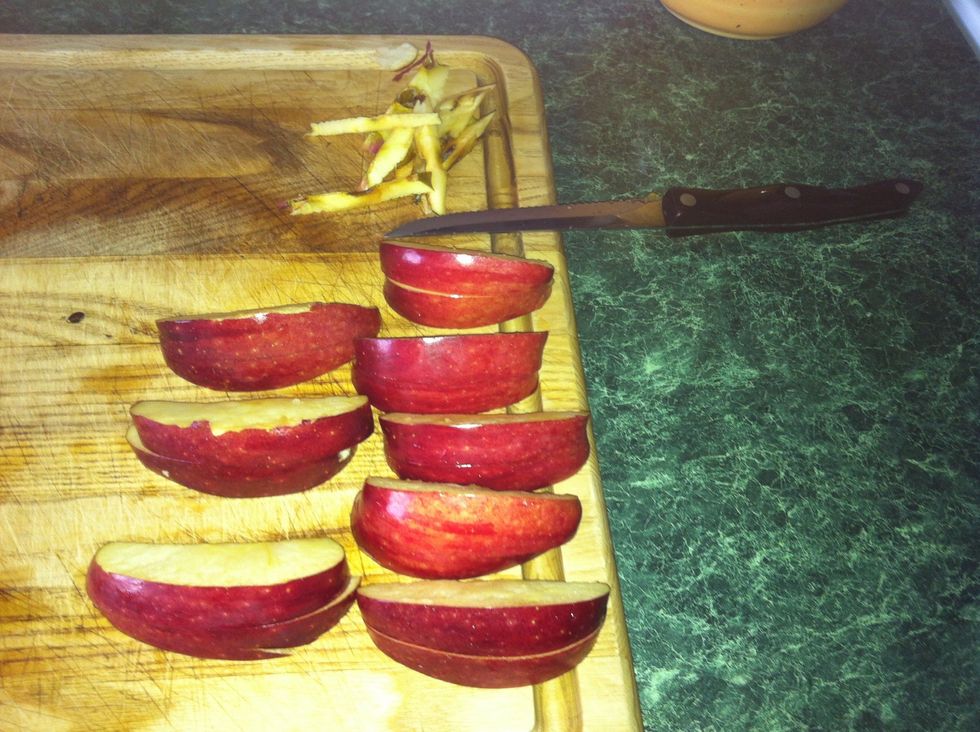 Cut apple into 8 sections an then cut them in the middle to where the bottom half has a flat plane when it's lying on the counter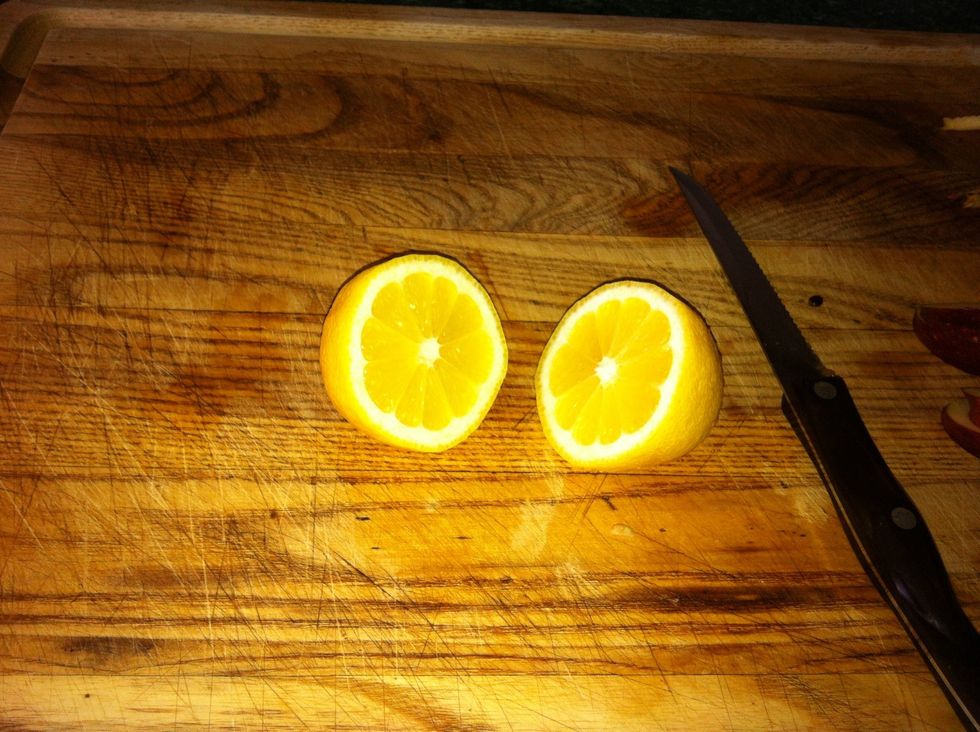 Cut the lemon in half
Rub lemon juice on the out side of the apple so that it does not brown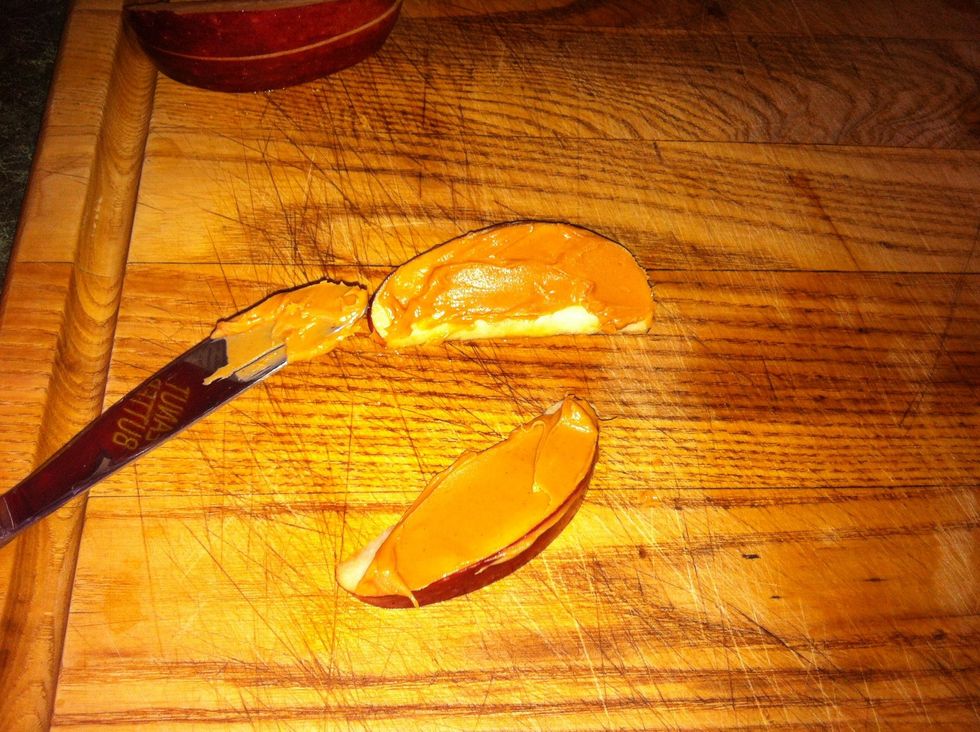 Smear a thin layer of PB on the inside of the section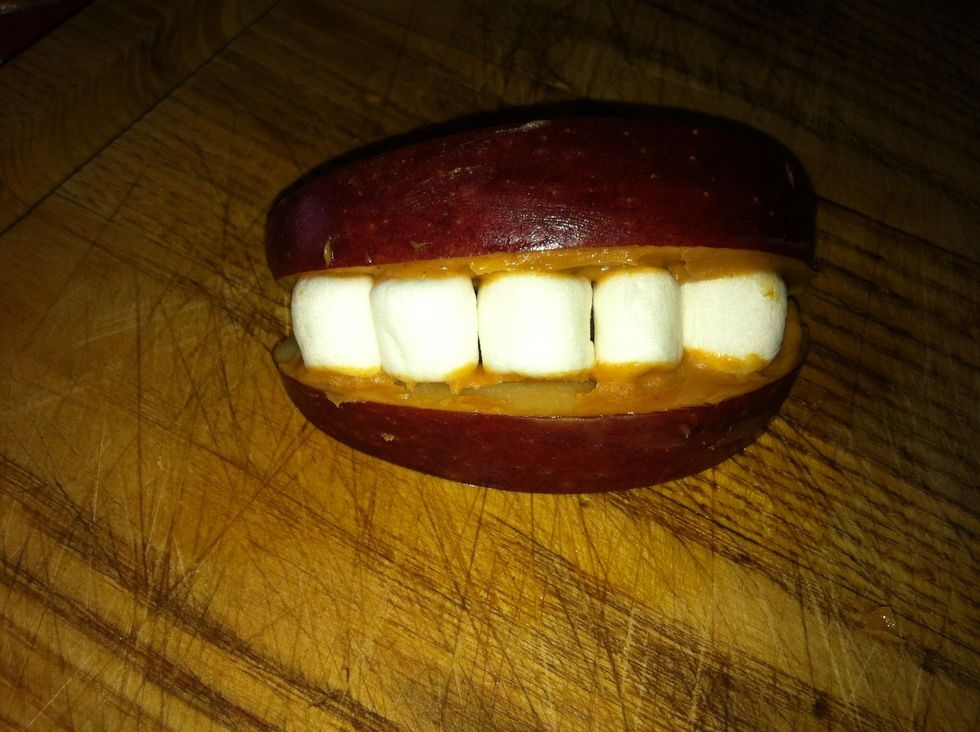 Place minis on the inside of the section on the bottom half that has a flat plane and then place the other half of the section on top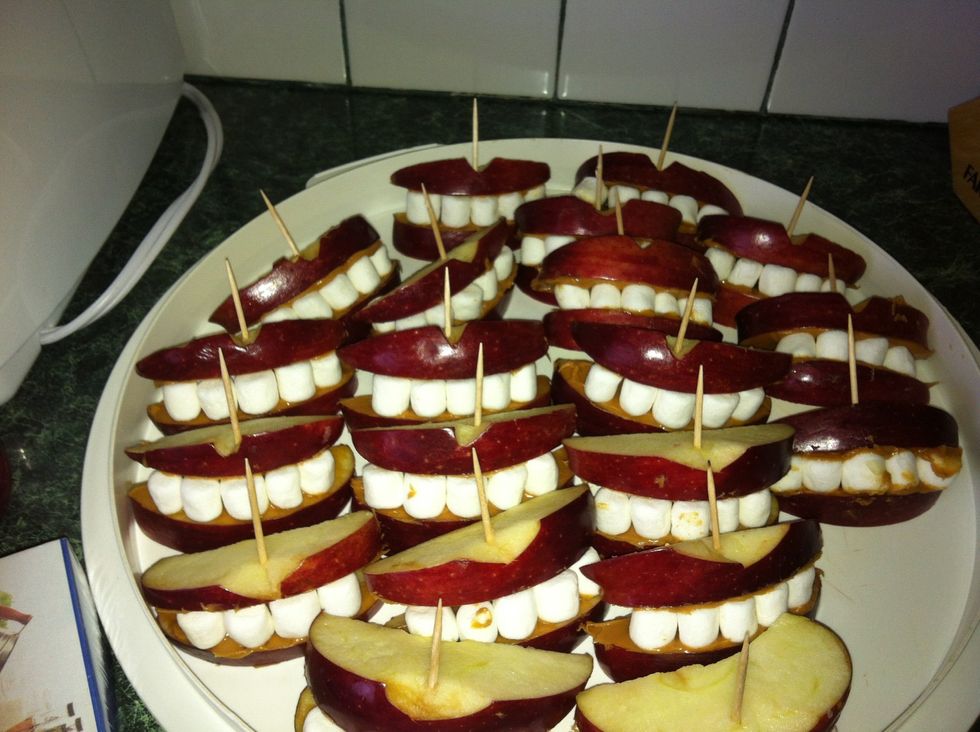 Carefully stick a toothpick through the top through to the bottom. This makes it easier to pick up. To make smile look less halloweeny put a slit in the "top lip" to make it more realistic an pretty.
Red Apples
Lemons
Peanut butter
Mini marshmallows
Toothpick
Knife
Cutting board