Recipe fore my apple pie: 3 apples, 1DL sugar, 1TSK cinnamon , 100 G butter, 1 DL wheat flour 200 G almond paste, 1TSK vanilla sugar, 1 egg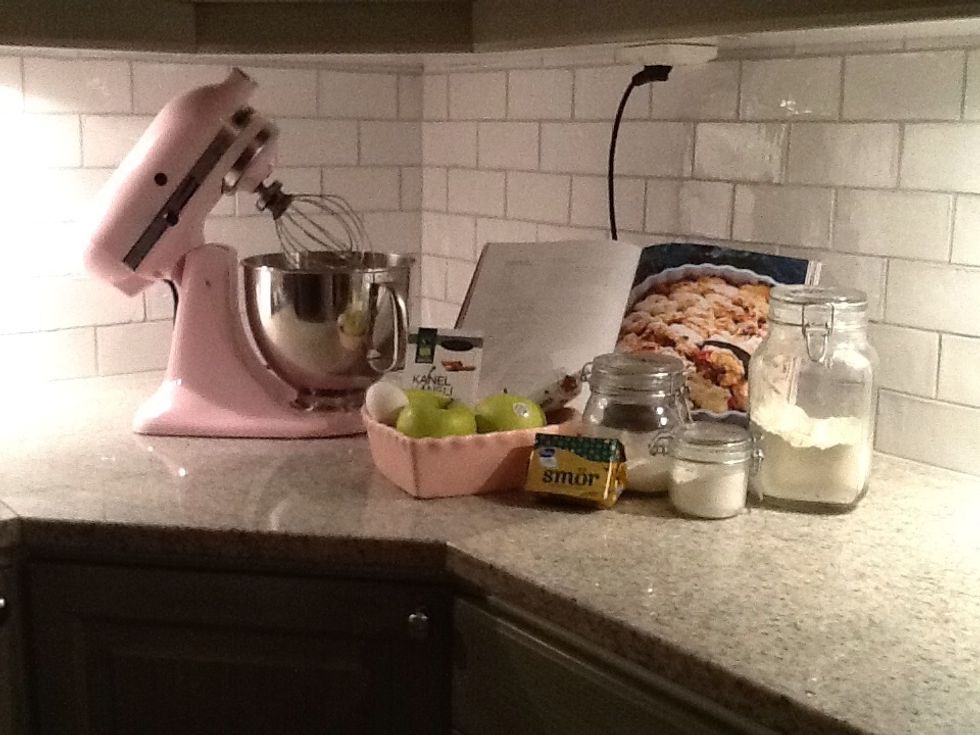 First you put on the oven on 200 degrees. Then you brings up all of the ingredients.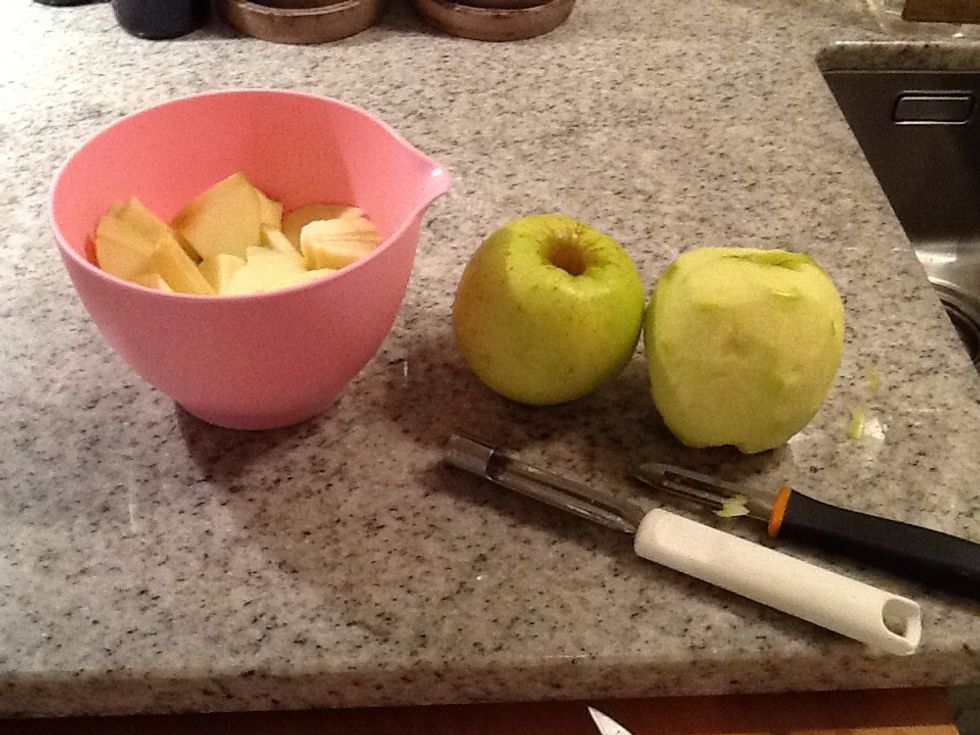 Then you scales the apples and make bites of them. And after that you grease the dish with butter.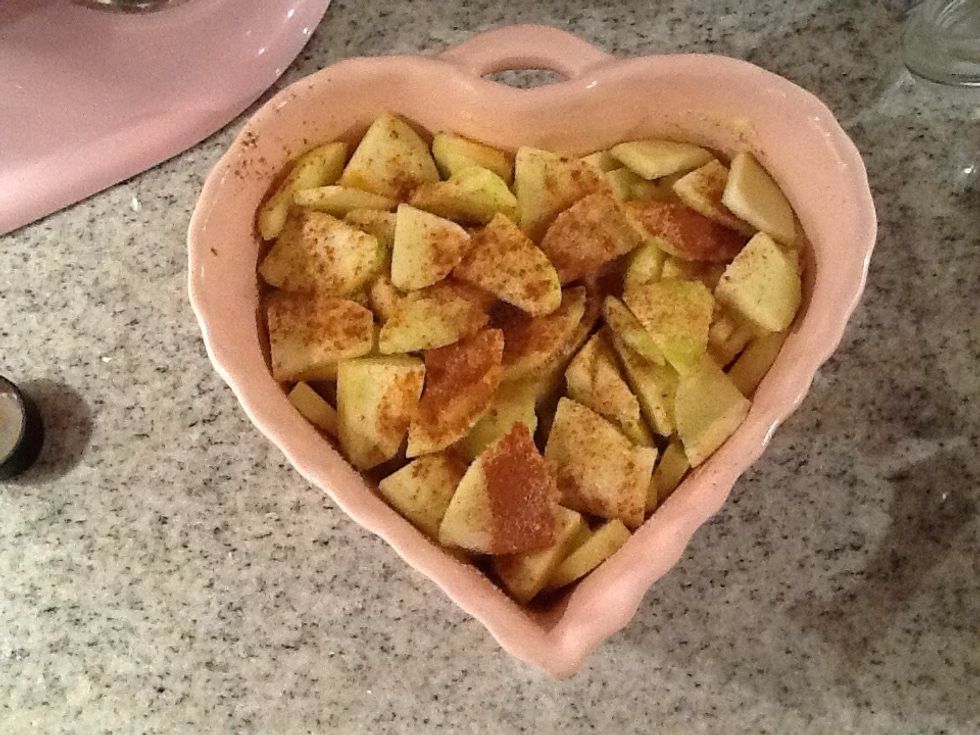 After you have done all of the apples you put them in the pie plate, and sprinkle sugar and cinnamon.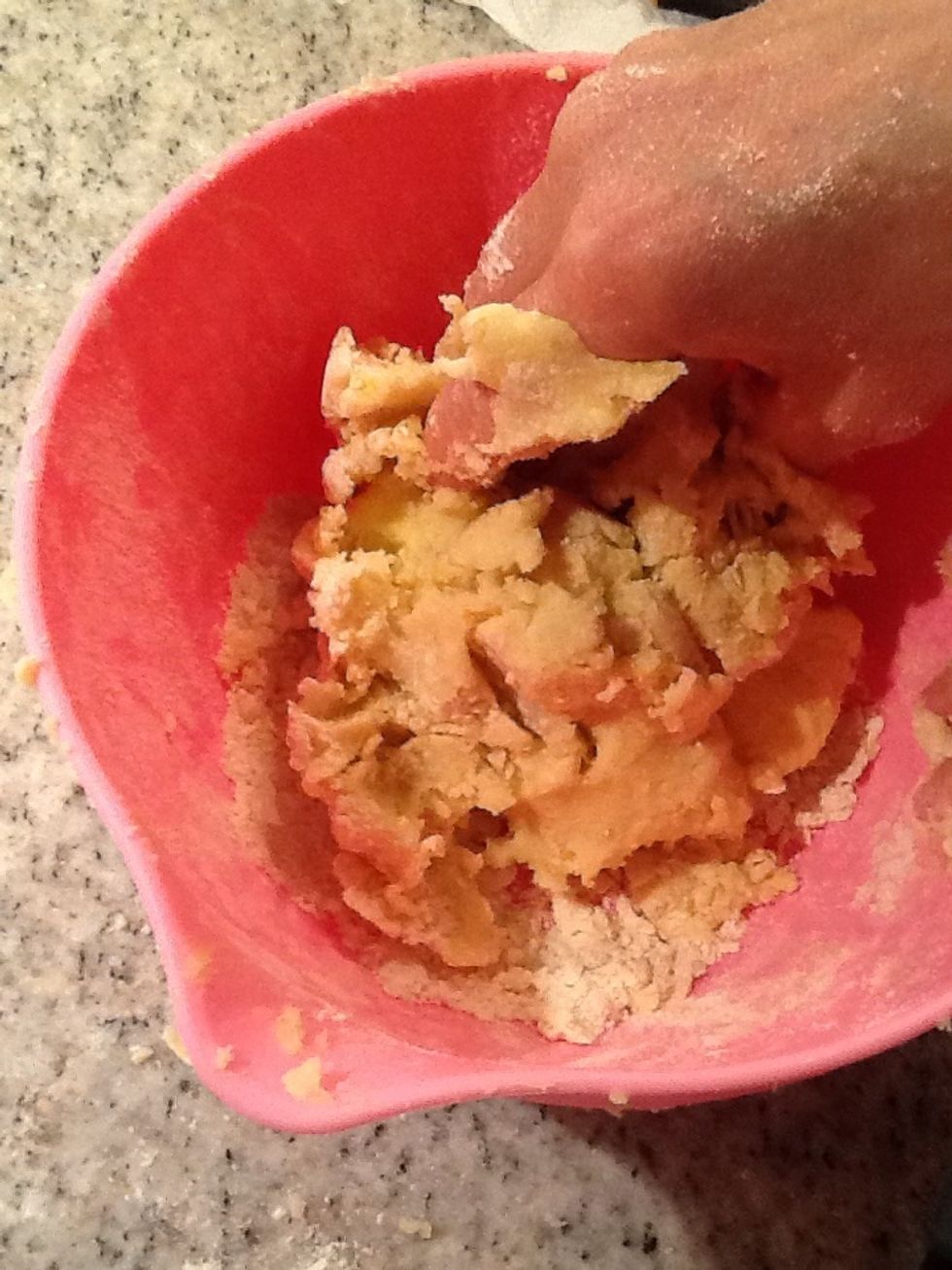 Mix together in a bowl butter, wheat flour, almond paste and vanilla sugar, you can use your hand ore mix in the bake machine.
Then you put a egg in the dough and mix.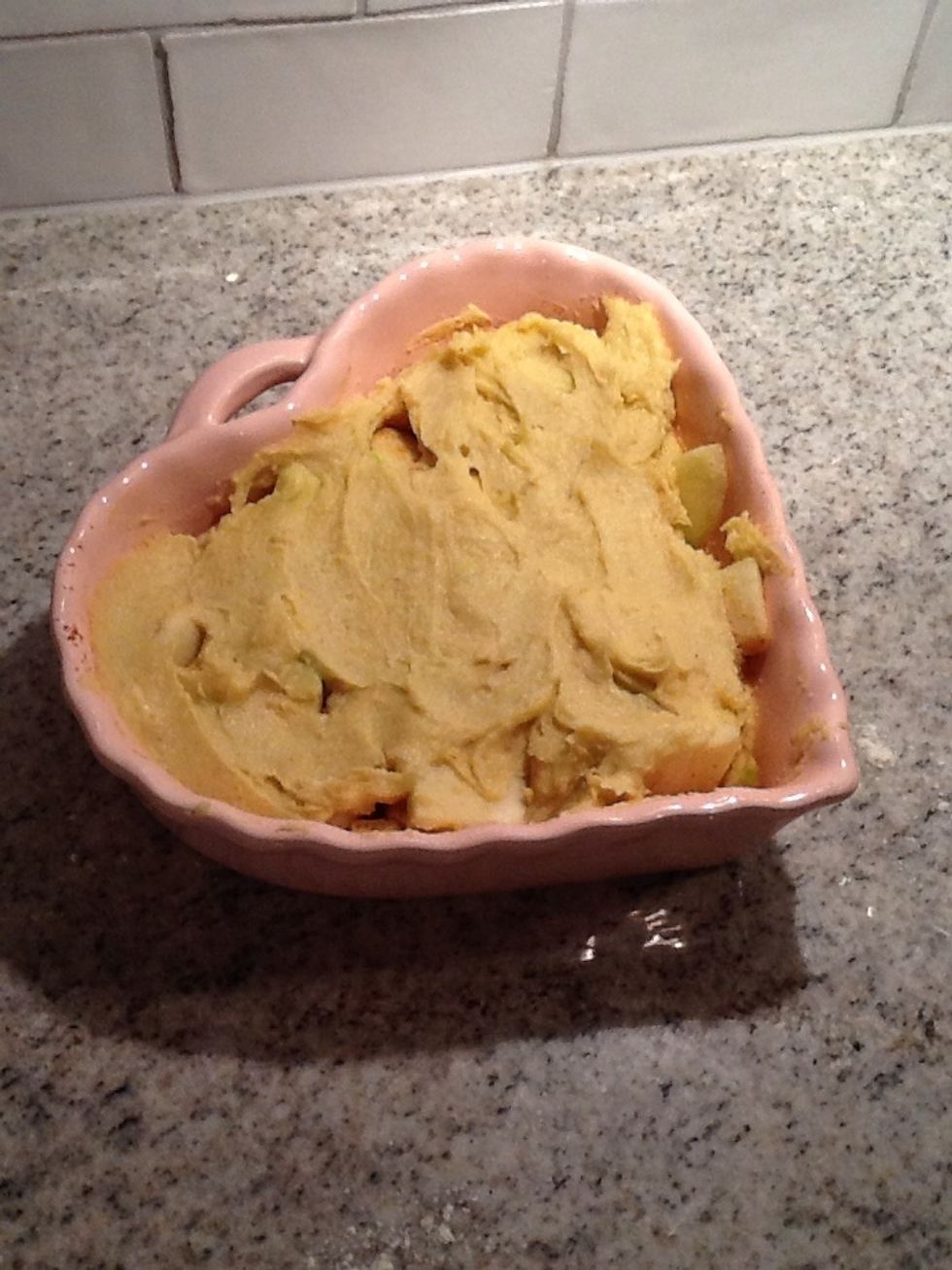 Put over the dough on the apples, and put in the pie in the middle on the oven in for 20-25 minutes.
You can serve the pie with vanilla creme ore vanilla ice cream.
The creator of this guide has not included ingredients