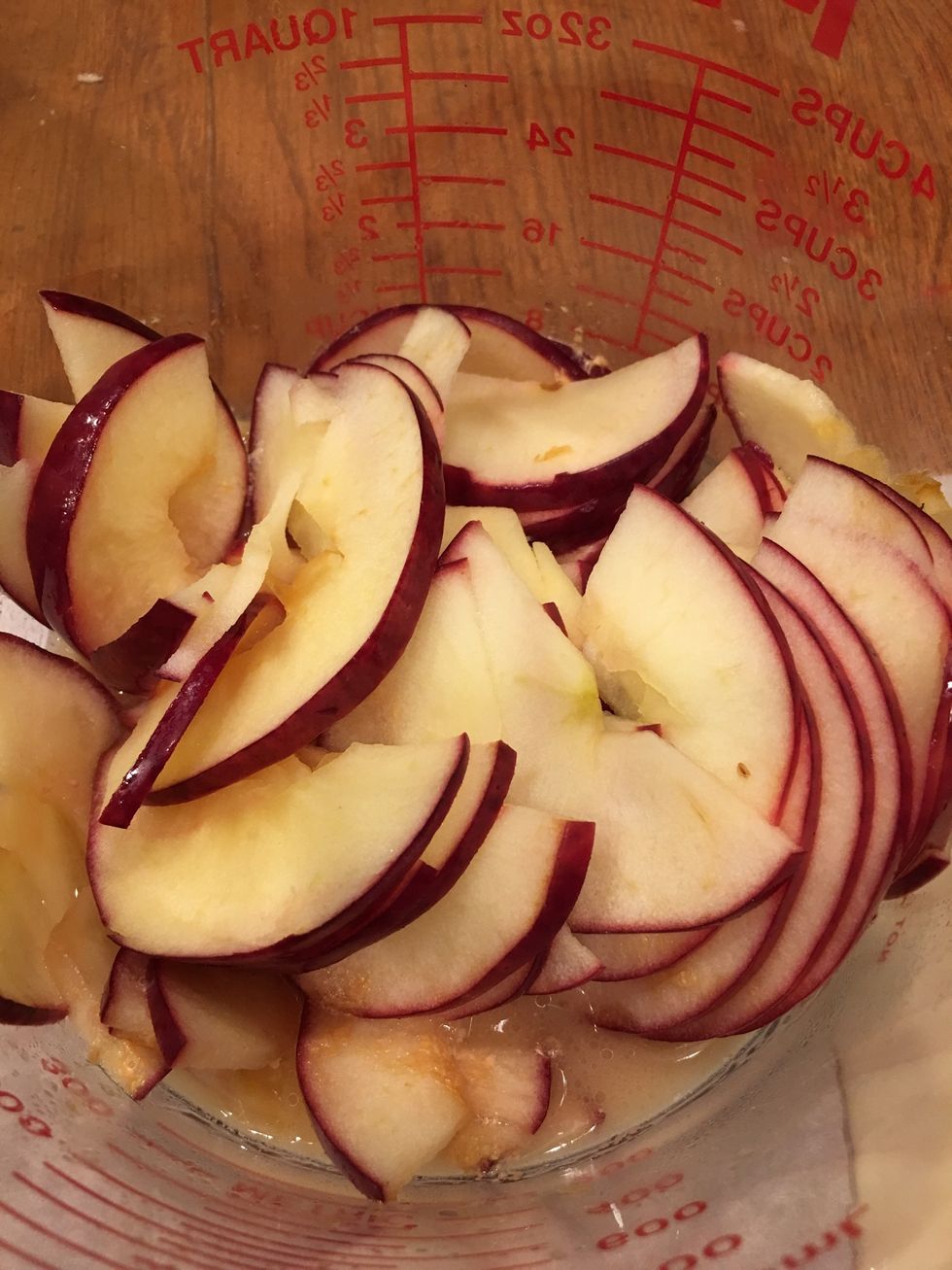 Halve, core and thinly slice apples. Microwave with the butter for about 2 minutes to soften.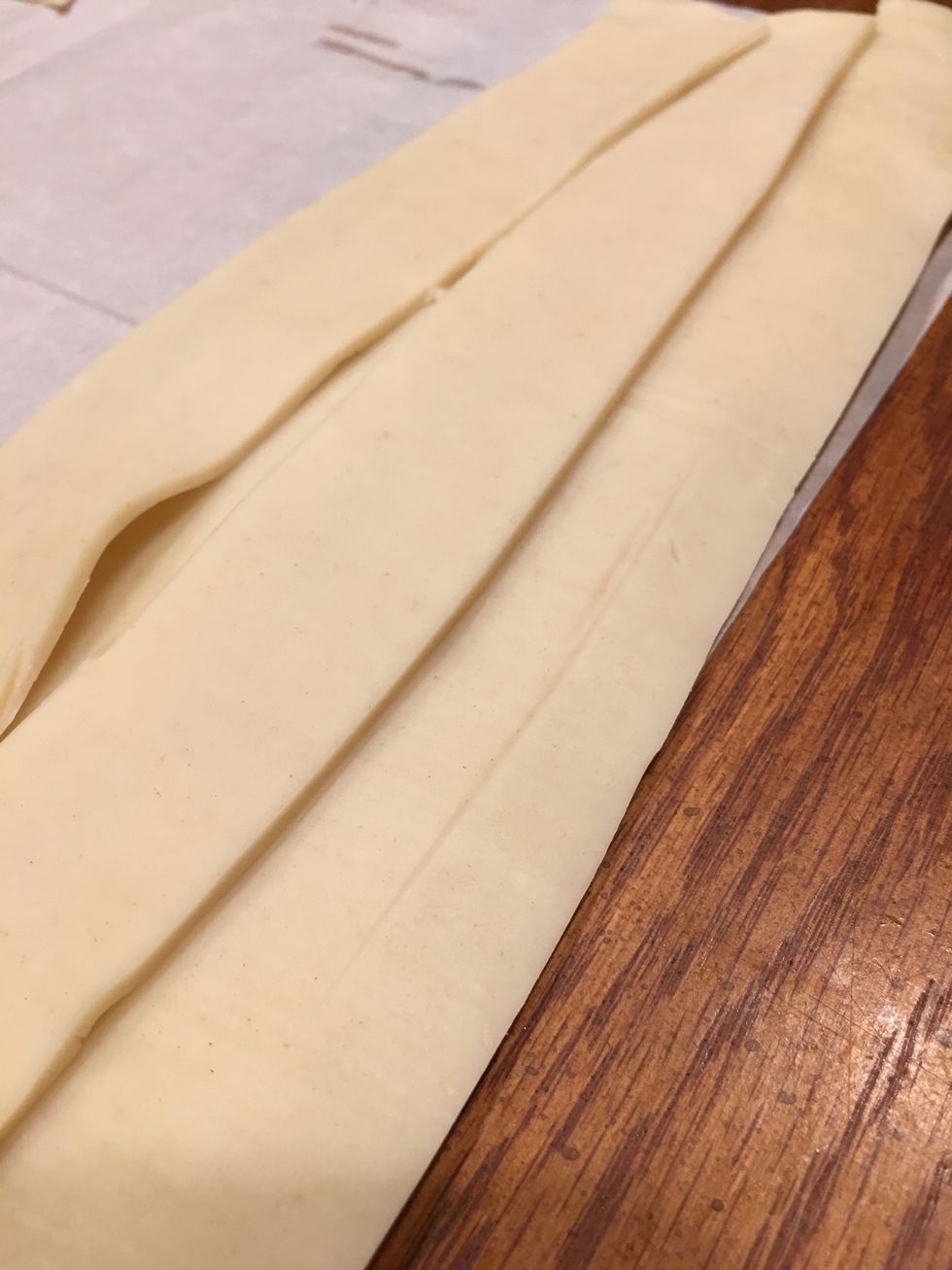 Slice the pie crust into strips about an inch or so wide.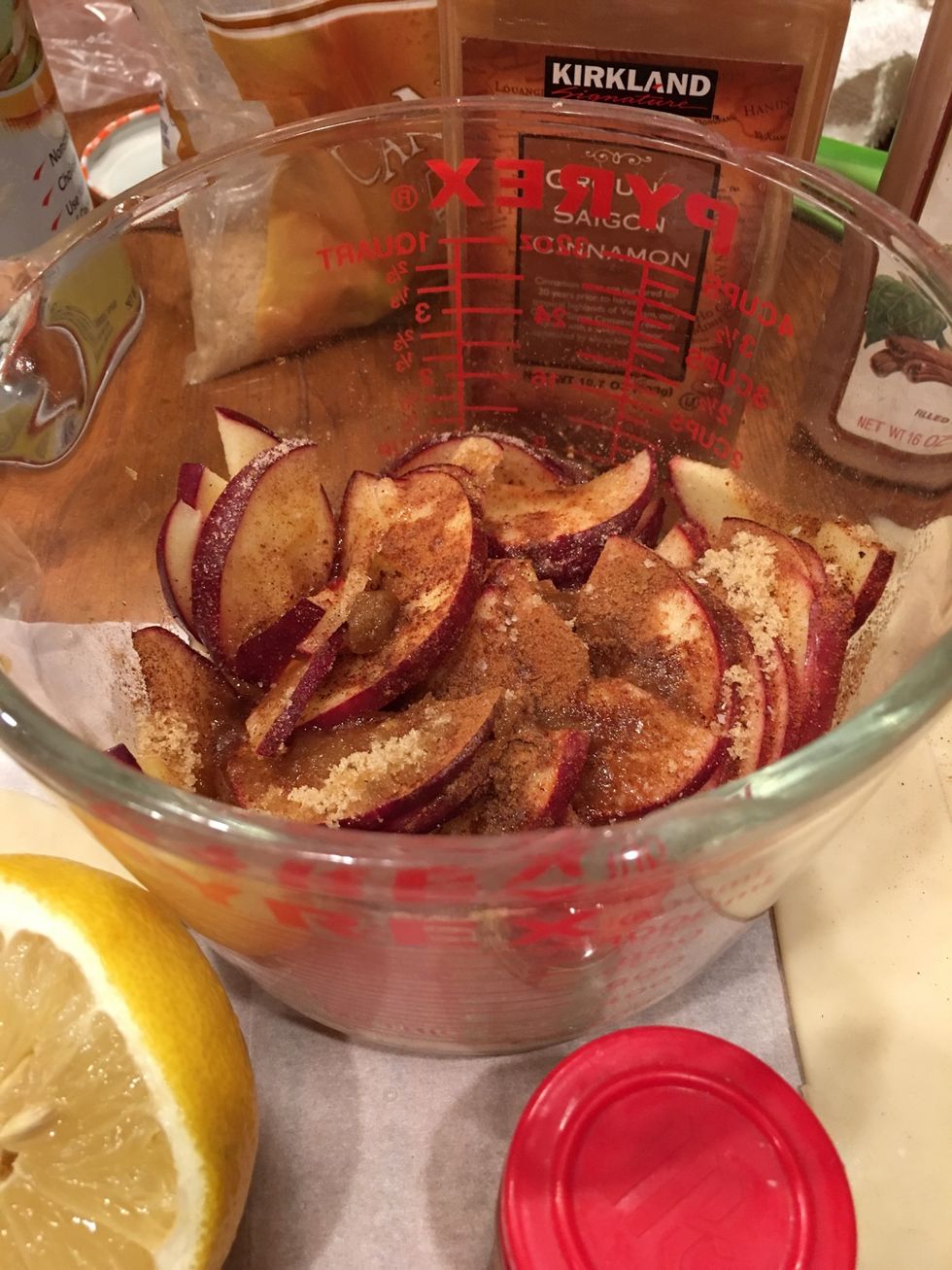 Gently stir in about two teaspoons of lemon juice, a tablespoon of brown sugar, a good pinch of salt, and several shakes of Apple Pie Spices.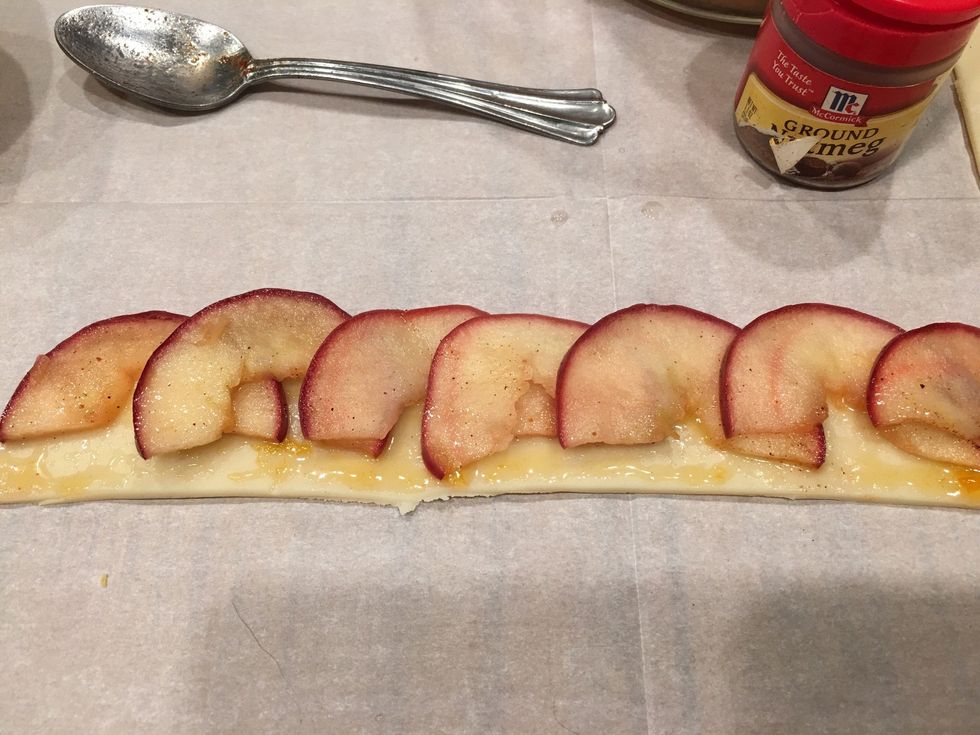 Spread a thin layer of marmalade on the strip of pie crust. Lay apple slices, with the curved edge up, and overlap them just above the top of the pie crust.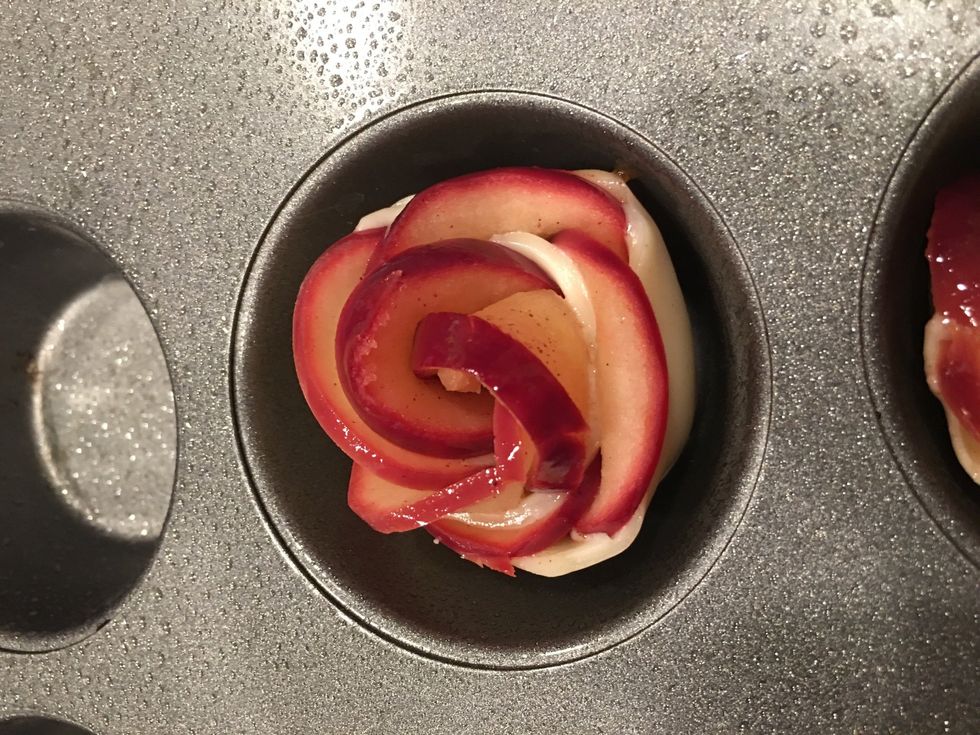 Place the rolled up strip of apples into the muffin tin.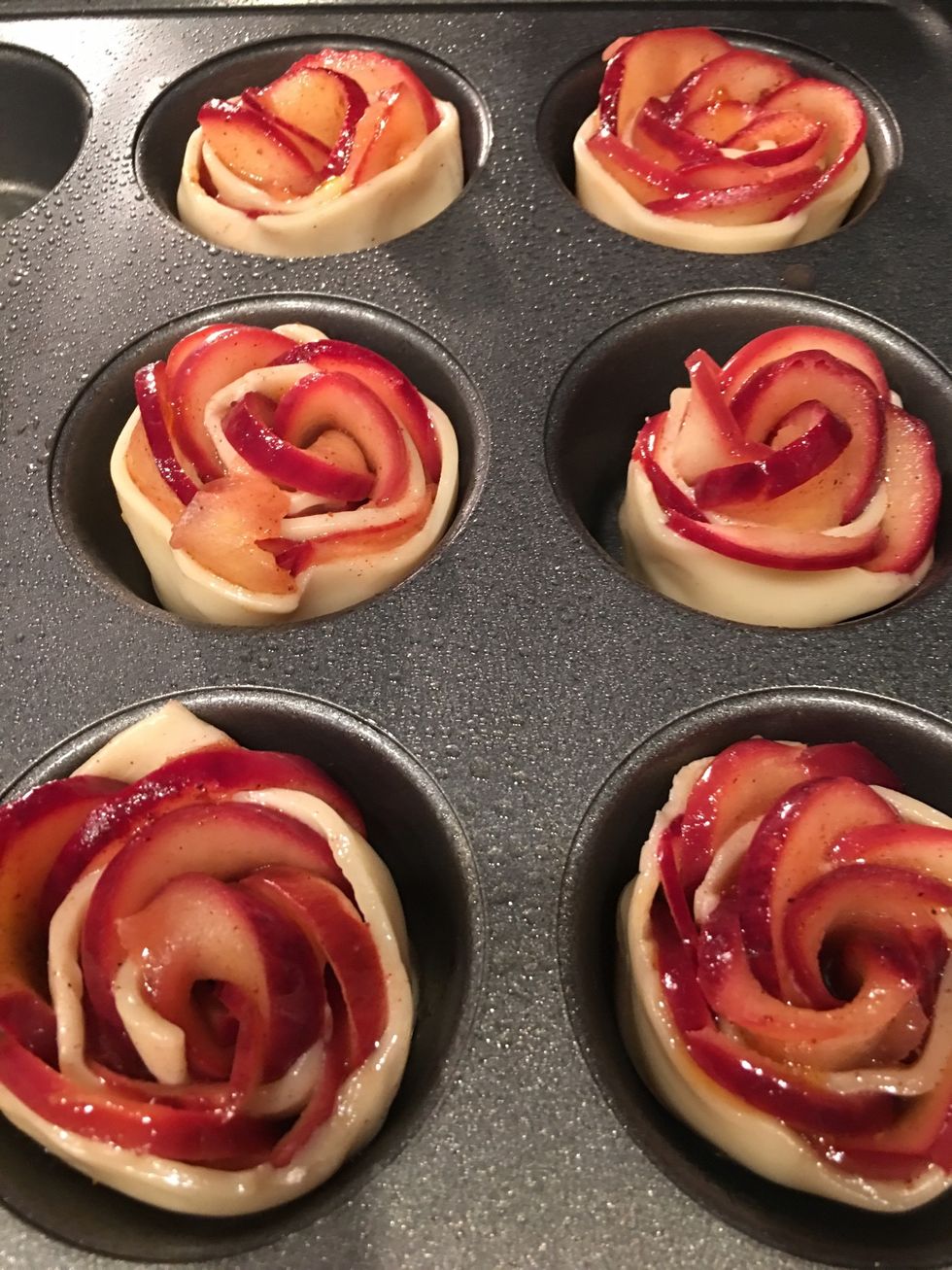 Bake at 350° for about 20 minutes. It's hard to be sure the pie crust isn't doughy because it's rolled up. Try your best. Tent with with foil to avoid burning the top if baking longer.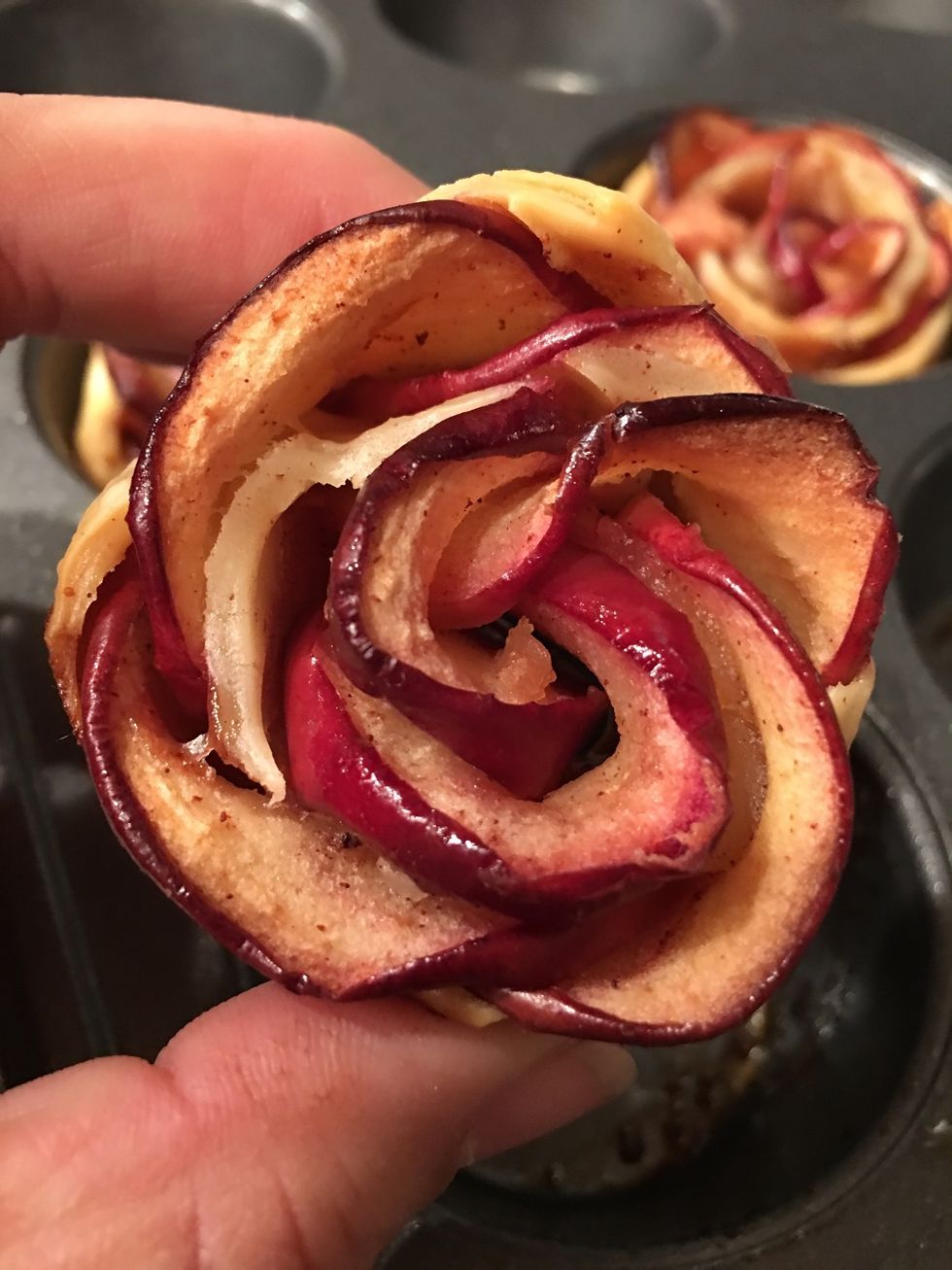 The end pieces of the pie crust make beautiful mini rosettes.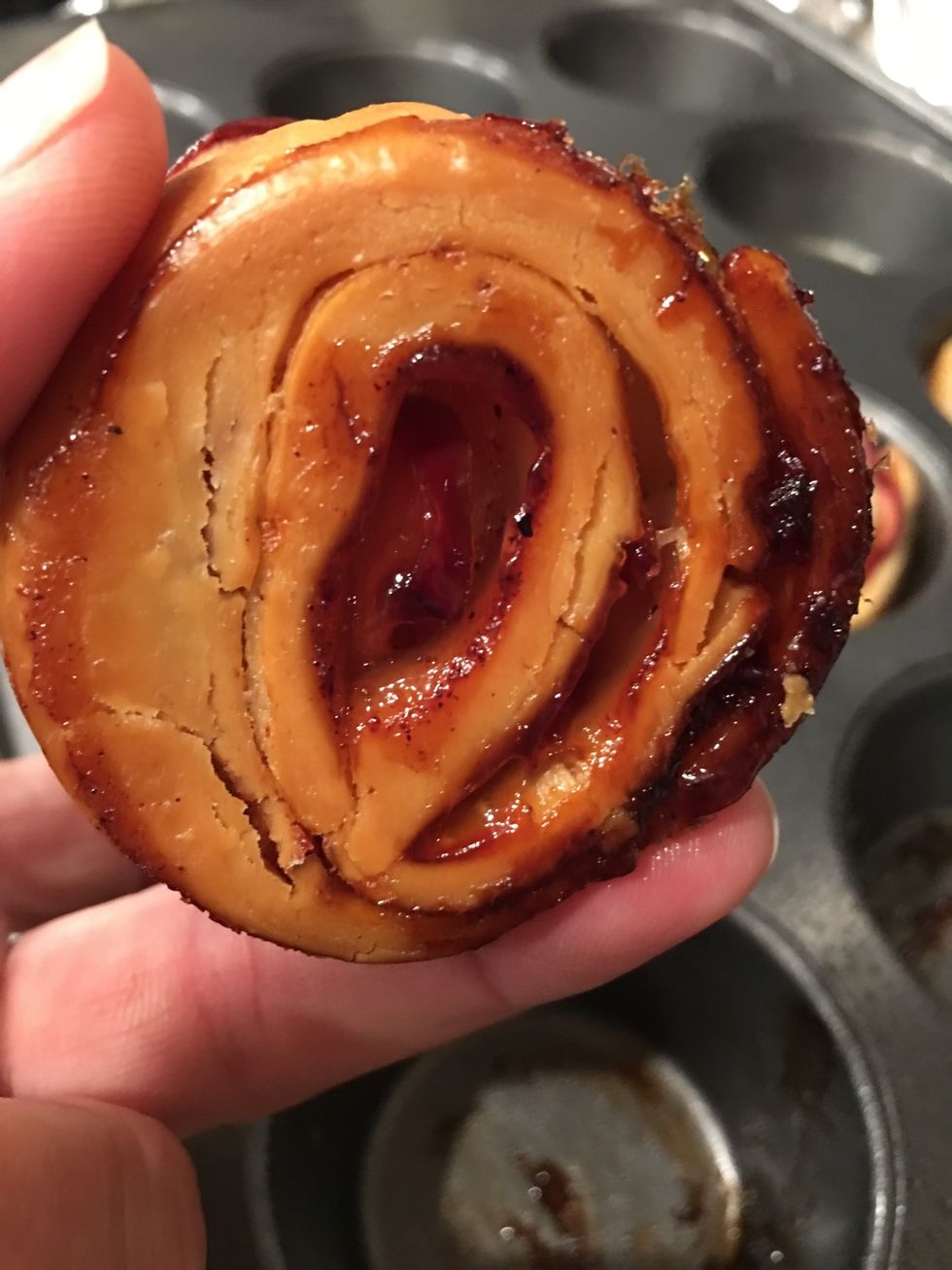 Caramelized yumminess on the bottom!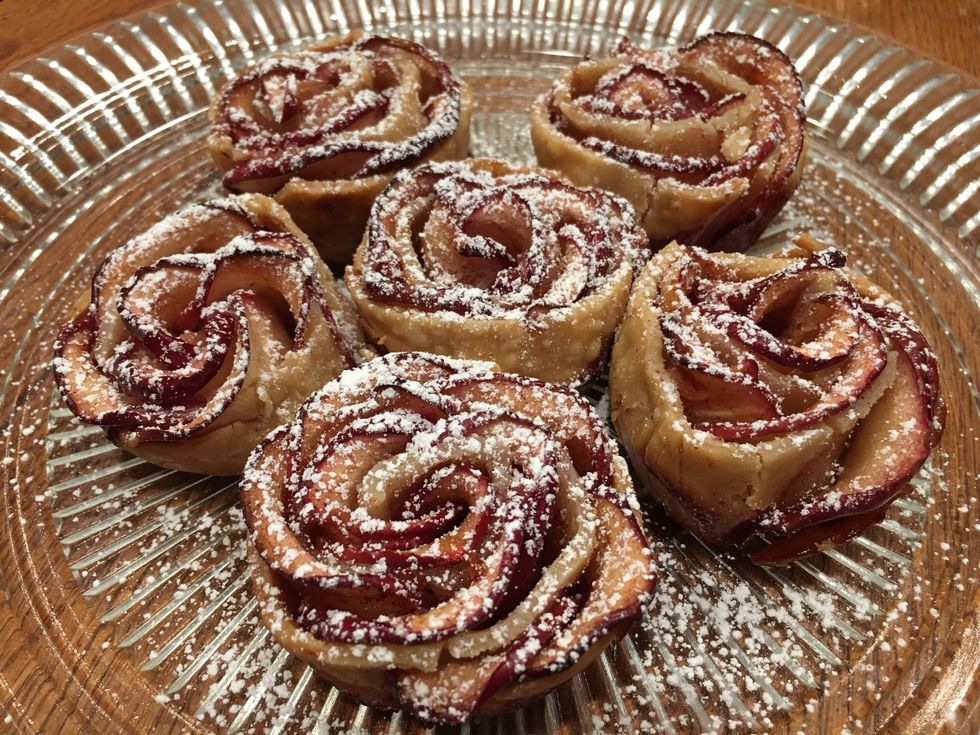 Cool slightly, dust with powdered sugar, and serve.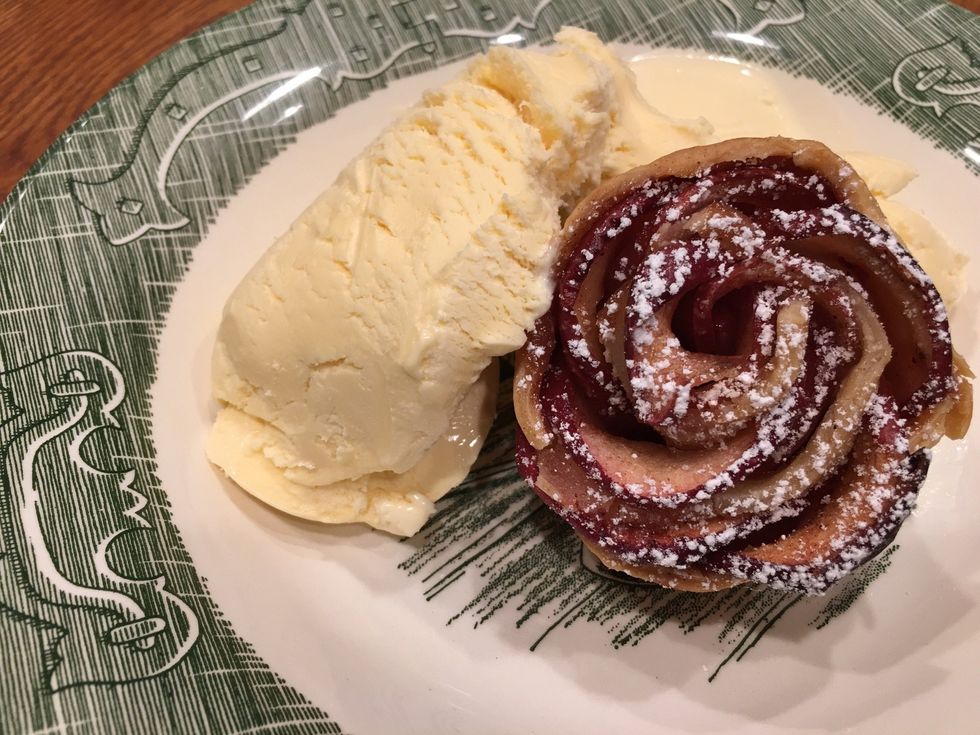 Warm with ice cream is our favorite!
But sometimes a cloud of whipped cream is just right.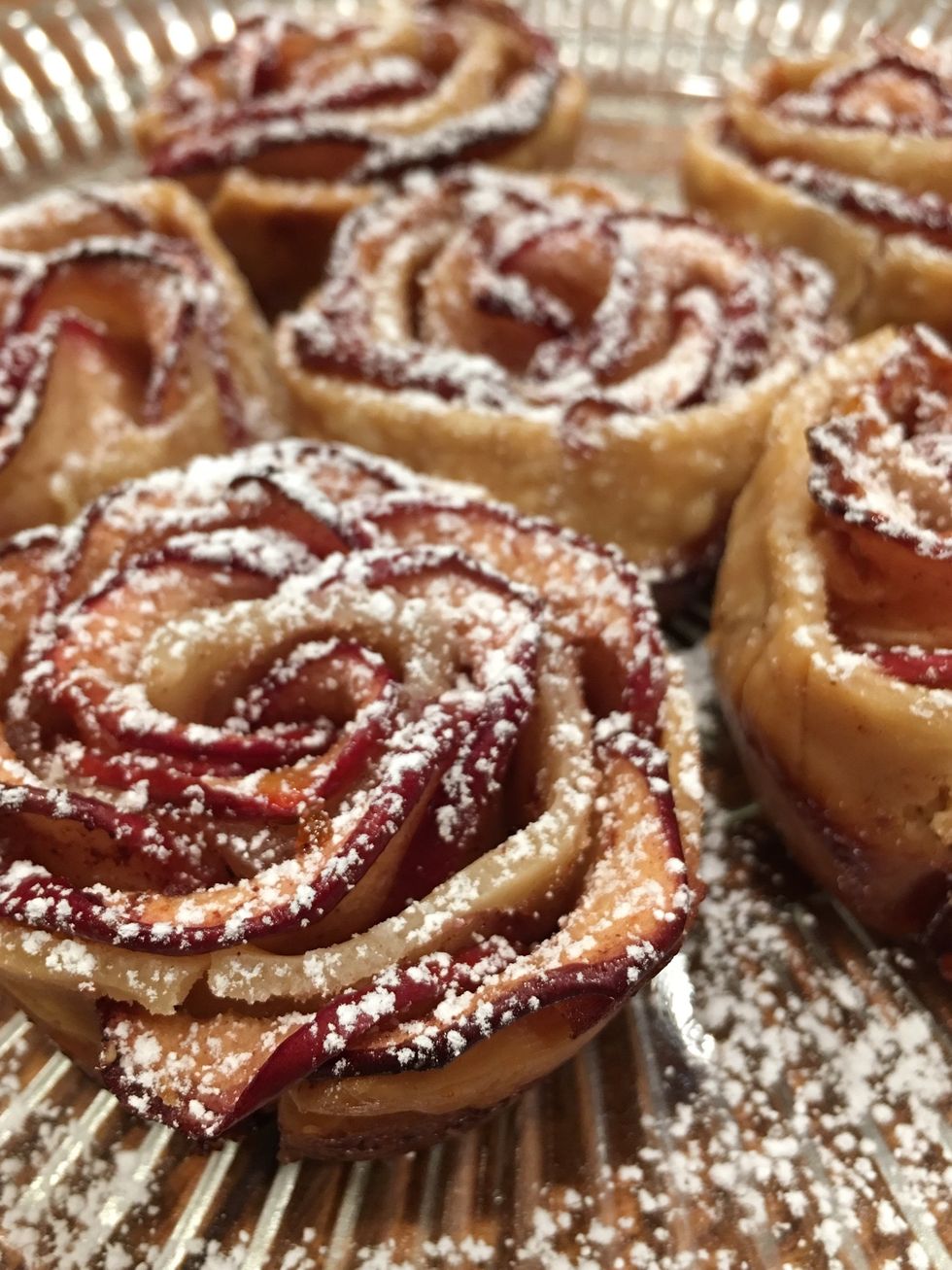 Apple Rosettes. Easy as pie!
1 uncooked Pie crust
Apple pie spices
3 apples (any kind but darker skins are prettier
2 tablespoons butter
Muffin tin
Nonstick spray
Salt
Marmalade
Lemon juice
Brown sugar