A really easy pie filling recipe to go with my pie crust recipe. Sure to beat any comfort food craving. Great with a big dollop of ice cream. :)
59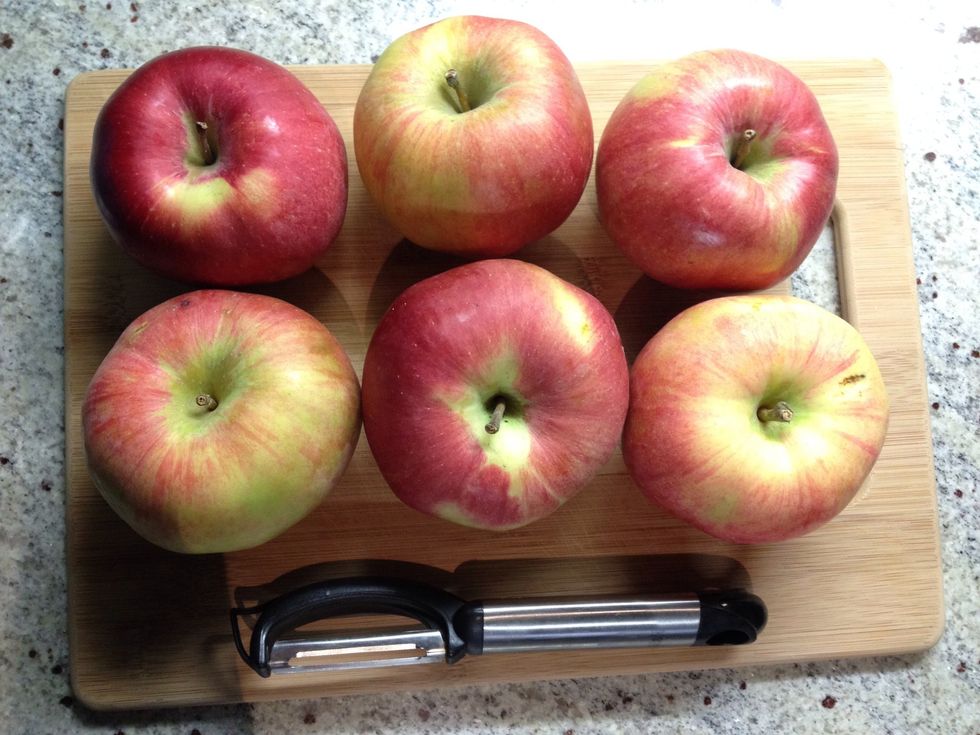 Peel and core 4-6 baking apples (depending on the size of your pie). Golden delicious or Macintosh apples work great - I like to use Northern Spy because they're not too sweet and not too sour.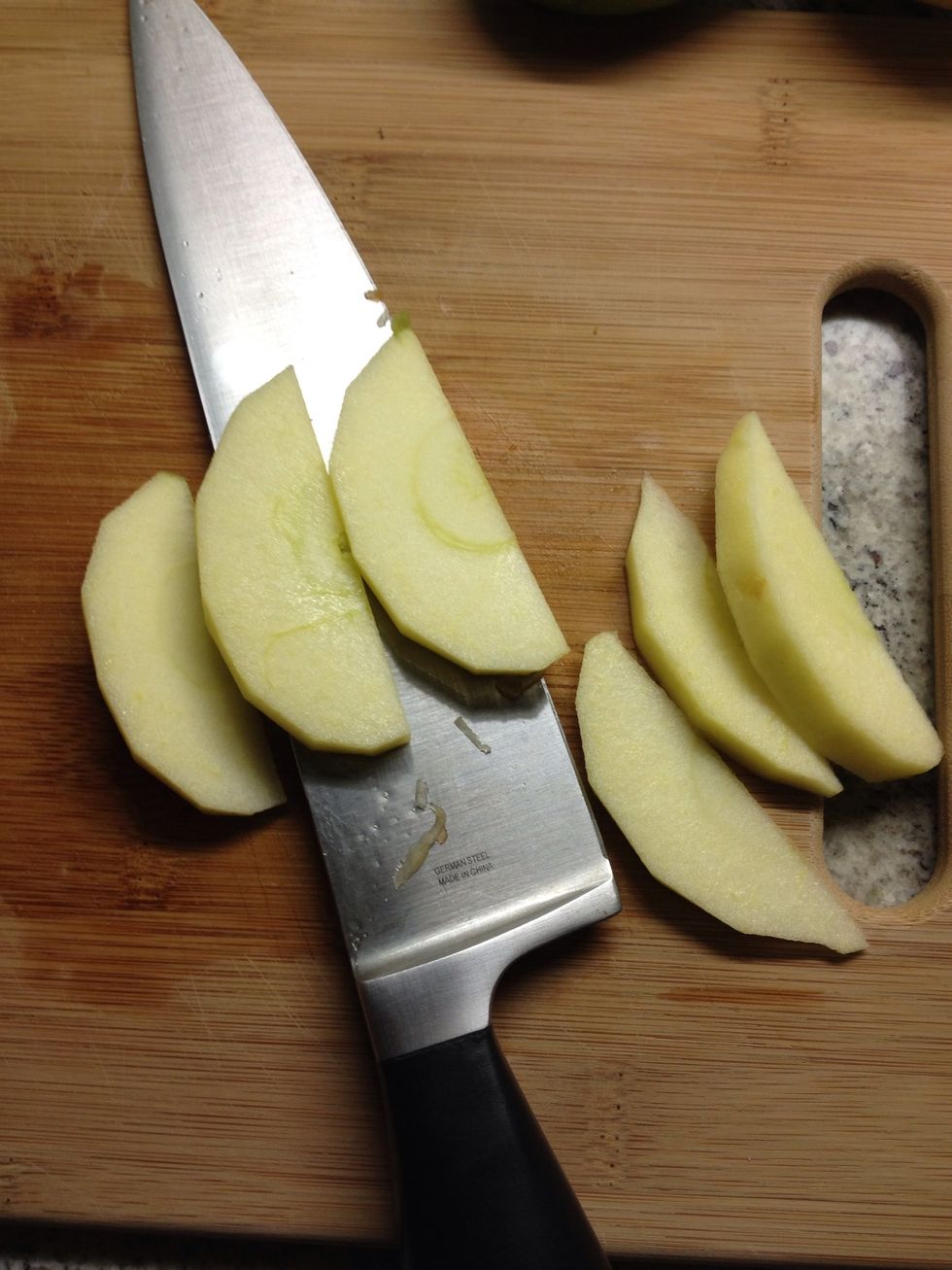 Cut the apples into quarters and cut the quarters into quarters so that your pieces are pretty thinly sliced. (So that they get evenly cooked. If your slices are thick - no big deal!)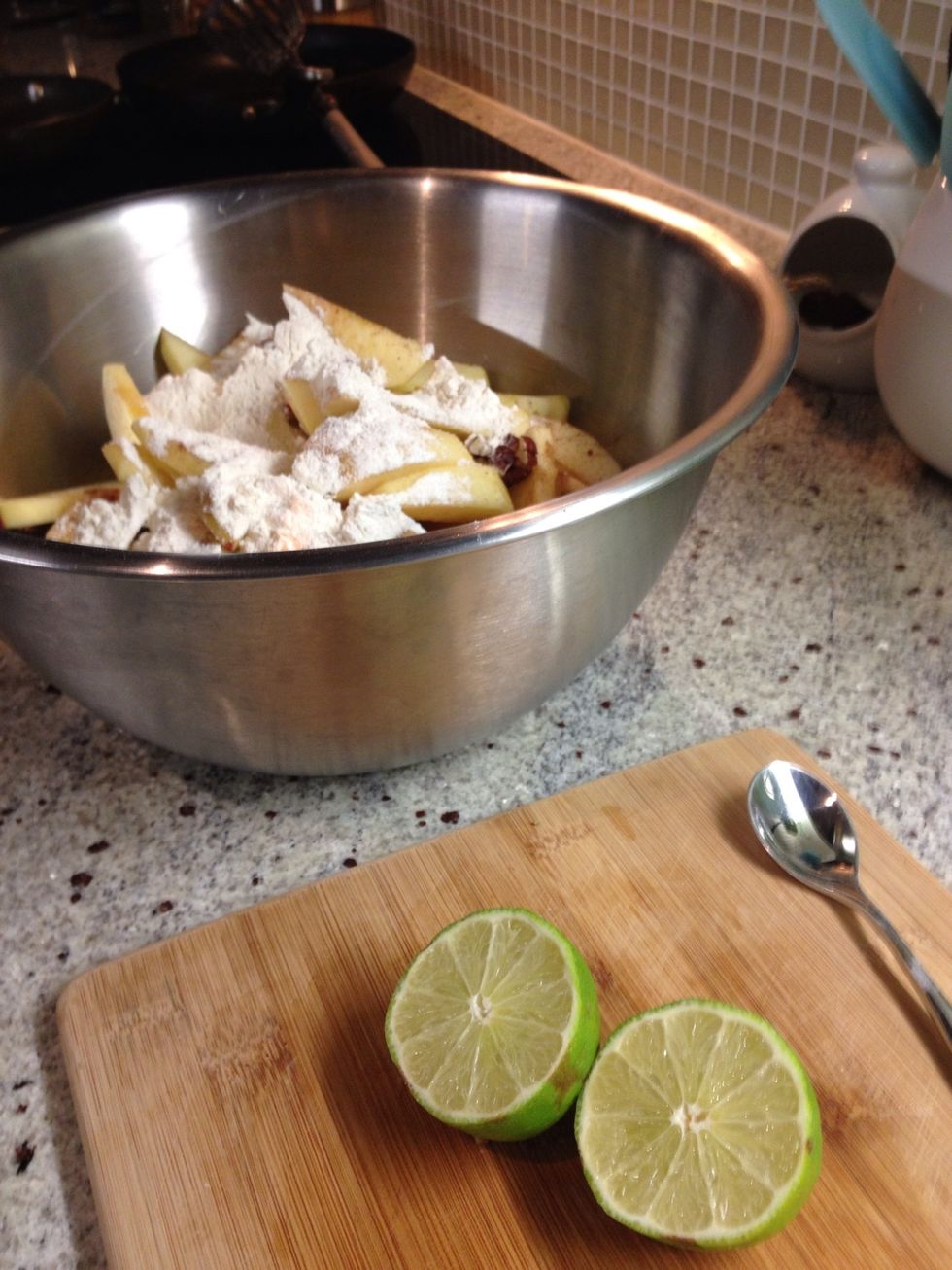 Toss the apple slices with the dry ingredients in a large bowl. Also mix in the juice of a smallish lime (or lemon).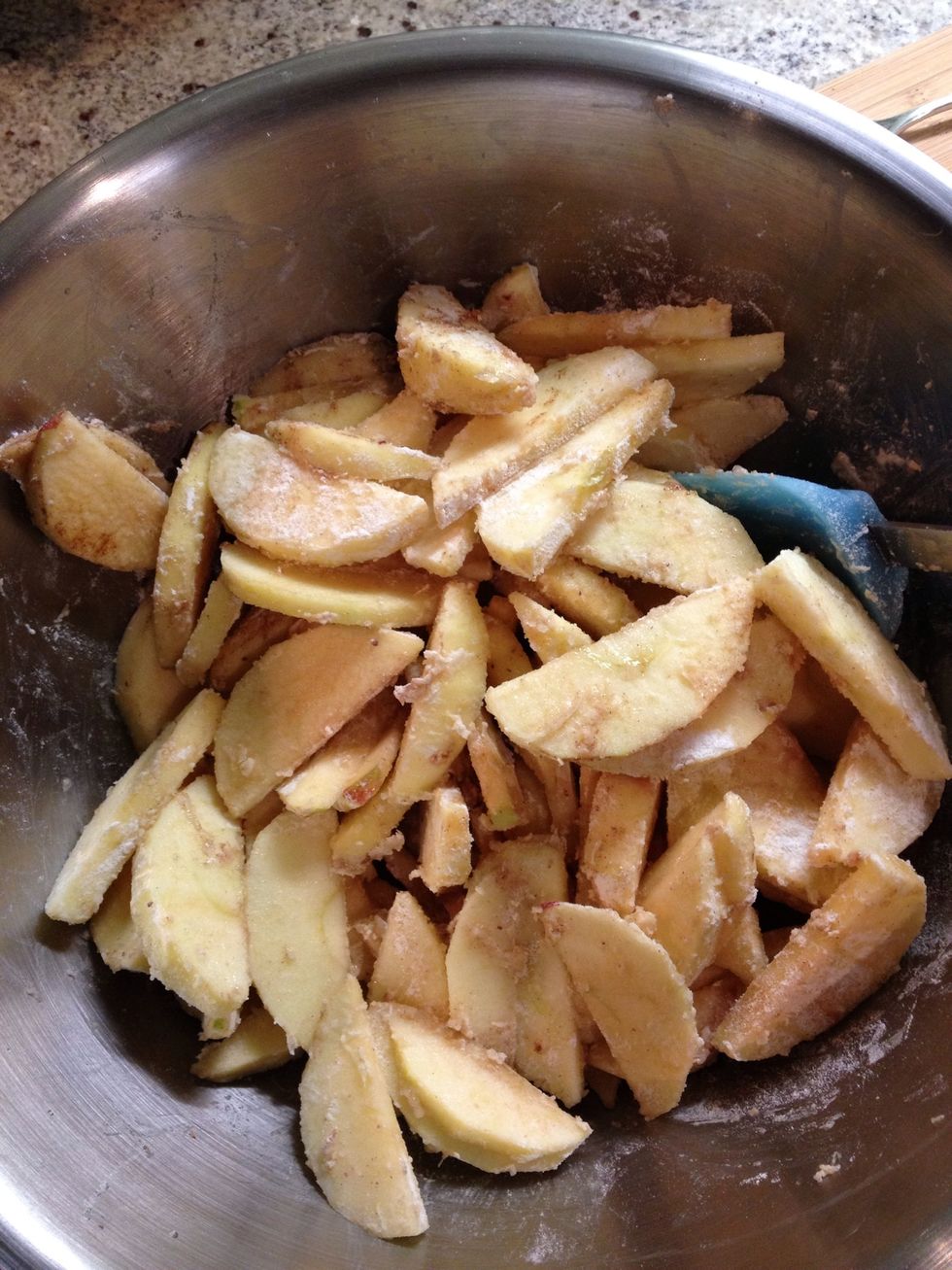 The apple mixture is ready!
Prepare your pie crust - lucky for you I've got a recipe for that too! ;) http://snp.gd/ta6ubg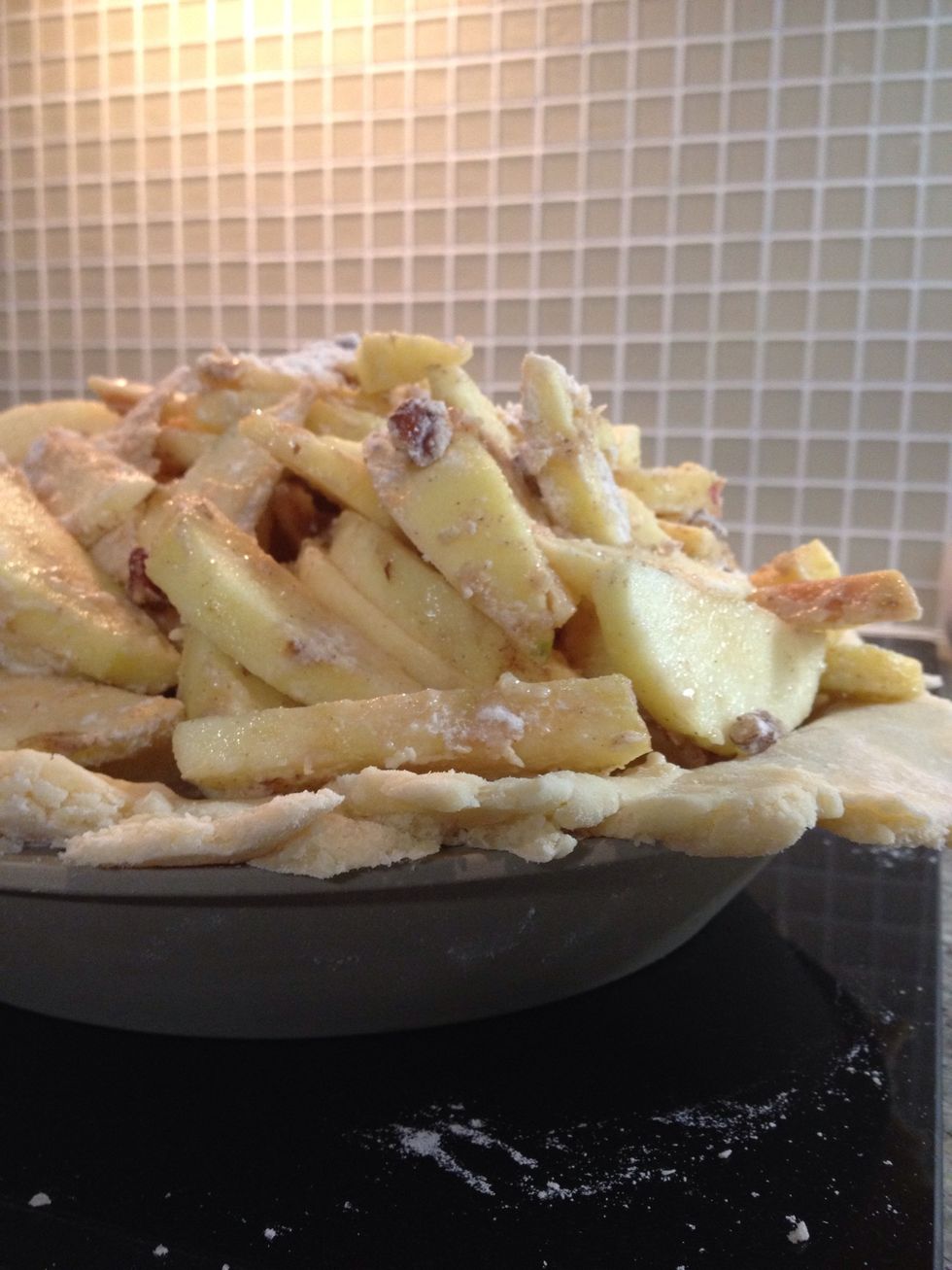 Load up the apples into the base of the pie making sure to pile it all in there.
Finish up the upper crust of your pie and bake! Apples usually take a while to cook - about 50 minutes in a covered pie at 375F. When the filling is gooey and bubbling it's all ready!
Yum!
5.0 Baking apples
1/8tsp Cinnamon
1/2c Sugar
6.0Tbsp All-purpose flour
1.0 Lime (small)
A handful of chopped walnuts (optional)