How to make apple pear strudel
This strudel uses phyllo and is chock-full of apples, pears and dried fruit. It can be prepared in advance and frozen before baking. From Martha Rose Shulman's Recipes For Health in the NY Times.
140
Gather your ingredients. If you are using frozen phyllo dough, make sure it has been defrosted. Line a baking sheet with a silpat or parchment paper.
Pre heat the oven to 375.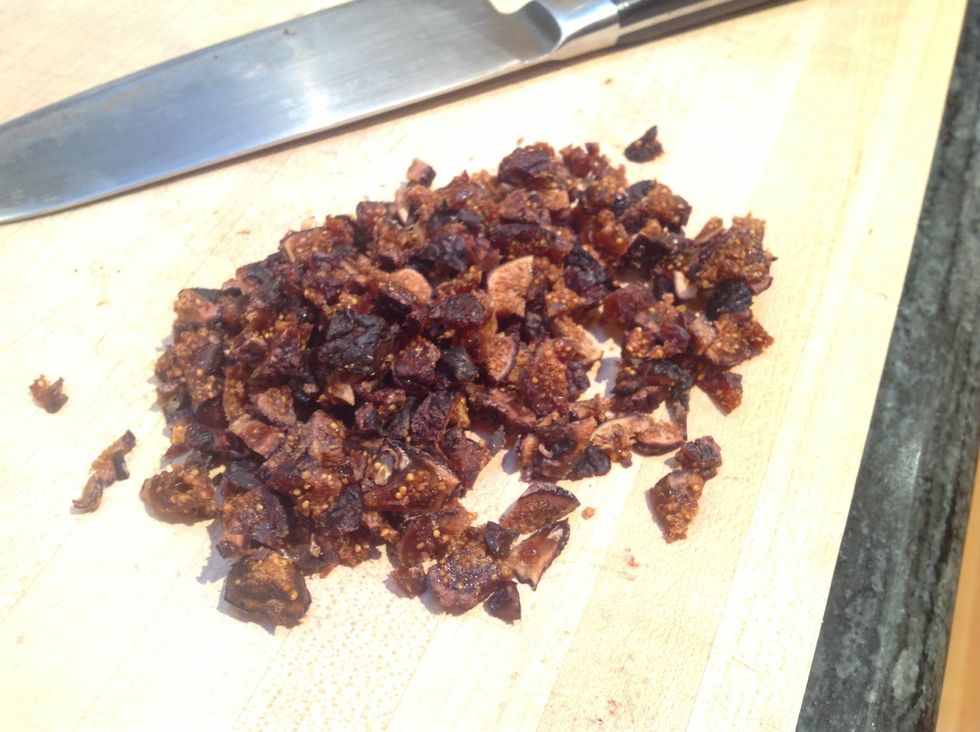 Gather 1/2 pound mixed dried fruit. You can use any combo of raisins, currants, dried figs, dried apricots, dried cranberries, etc. If you are using large fruit, like figs or apricots, chop them up.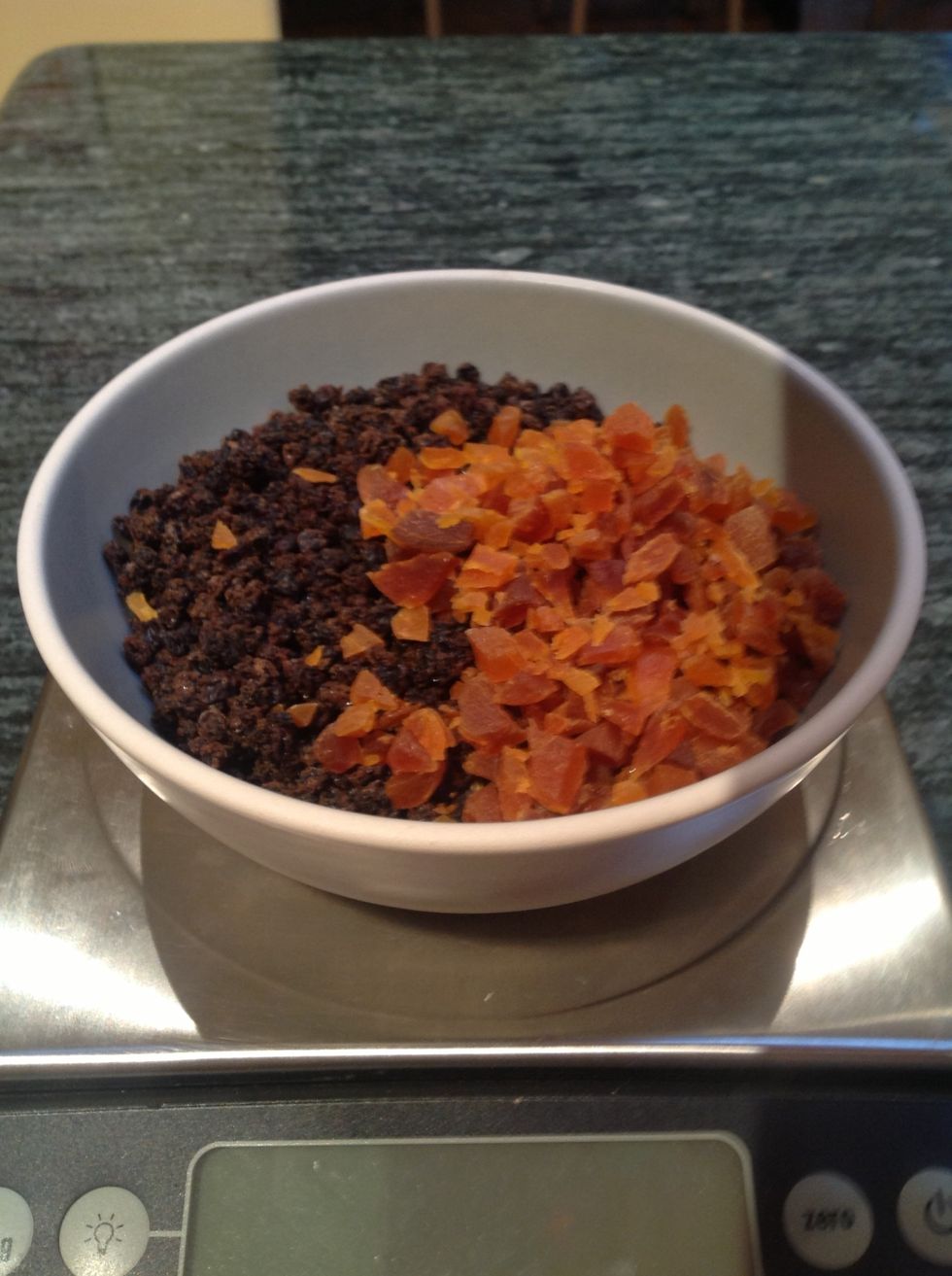 For this batch, I am using currants, figs and apricots.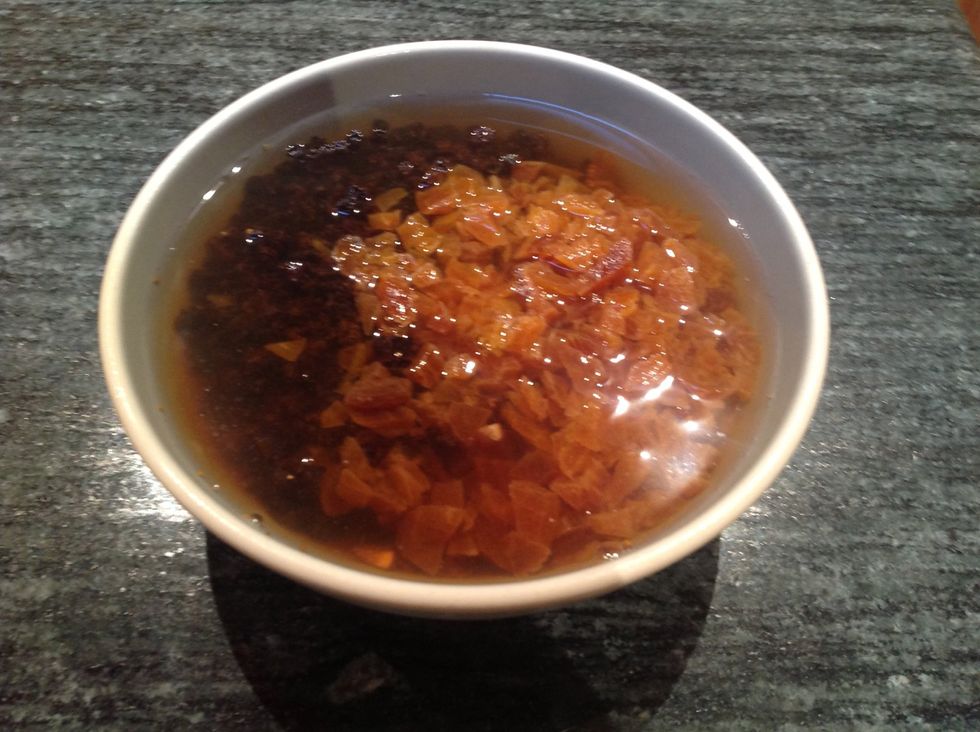 Place the dried fruit in a bowl and pour on hot or boiling water to cover. Let sit for about 5 minutes, then drain the water.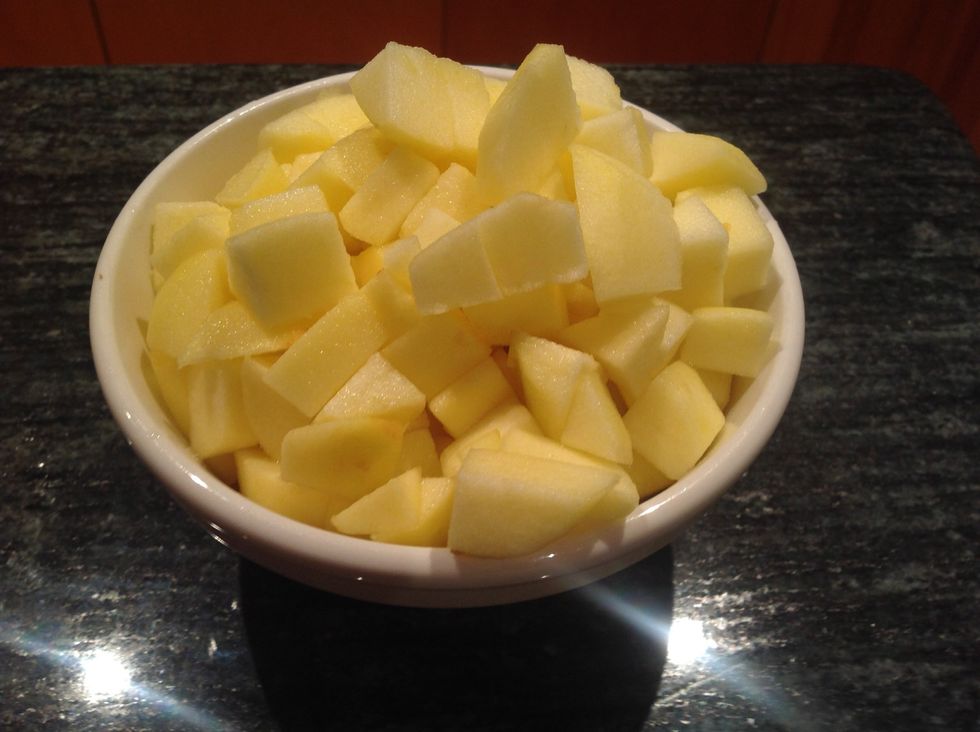 Peel and core the apples, and then cut in 1/2-inch dice. Toss the apples with the lemon juice.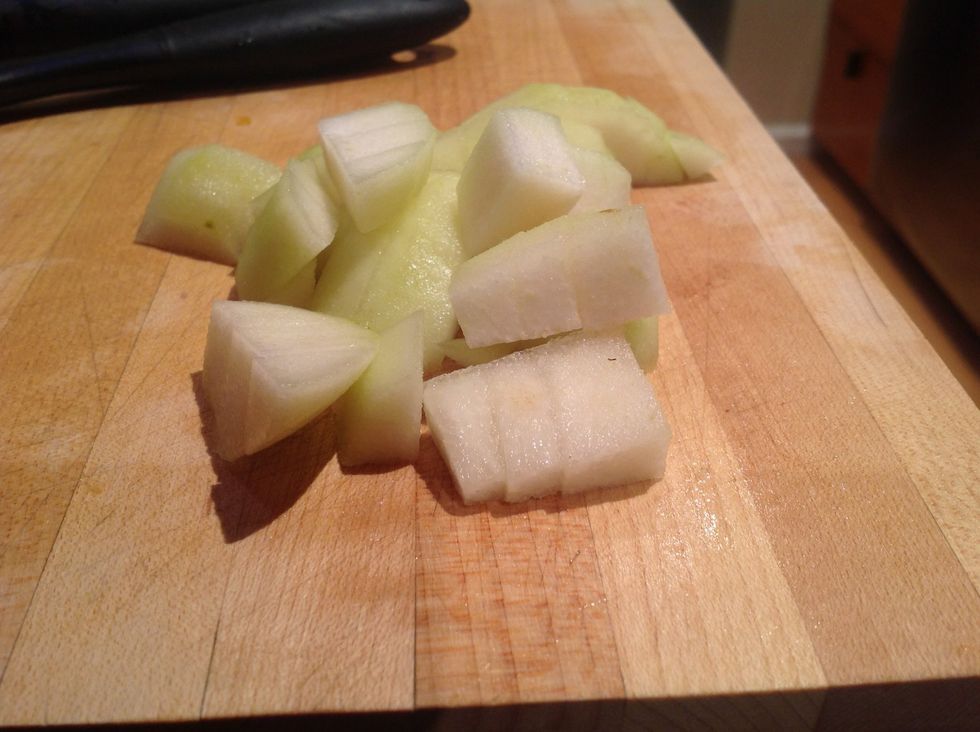 Peel and core the pears, and then cut in 1/2-inch dice.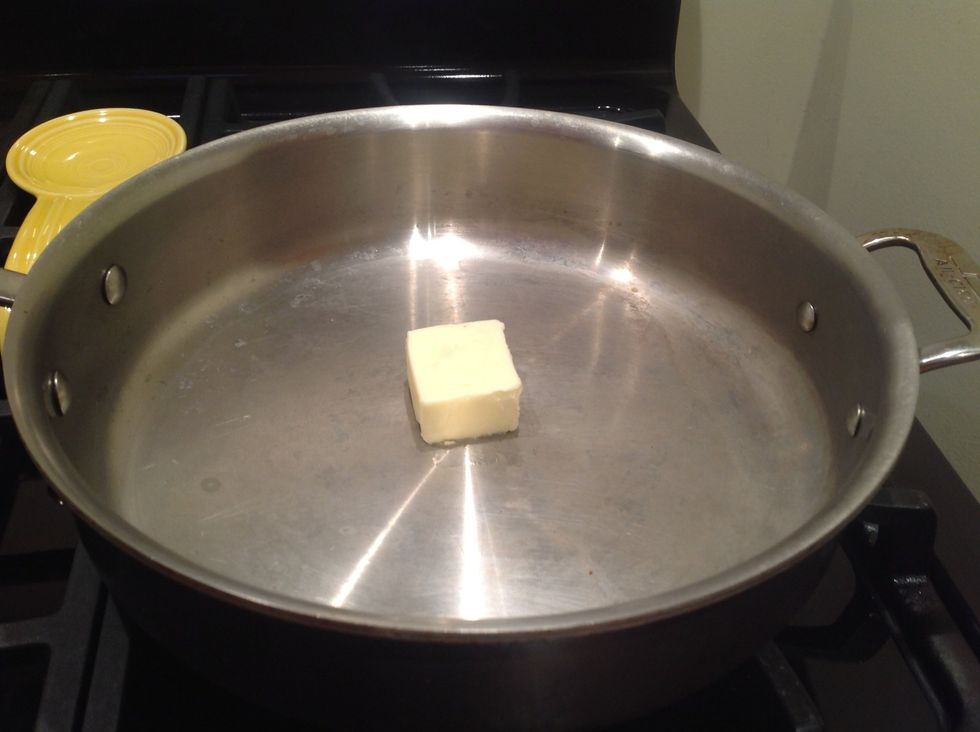 Place a large, heavy frying pan over high heat. When hot, add 2 tablespoons butter.
When the butter turns light brown, add the apples and the sugar.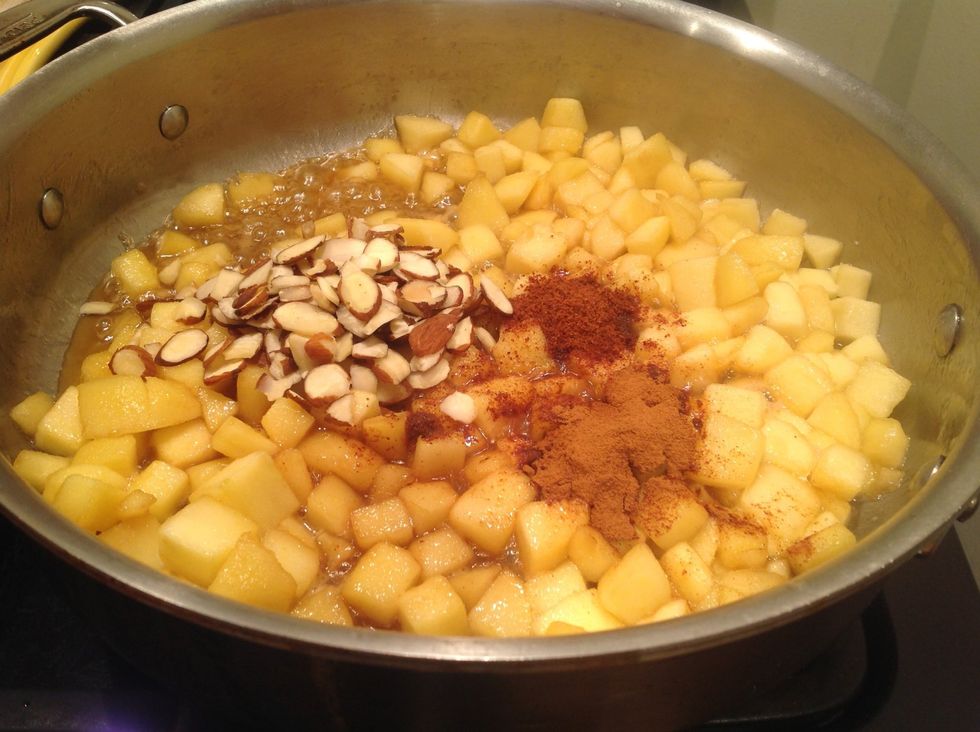 When the apples are brown on one side, add the vanilla, cinnamon, nutmeg and almonds.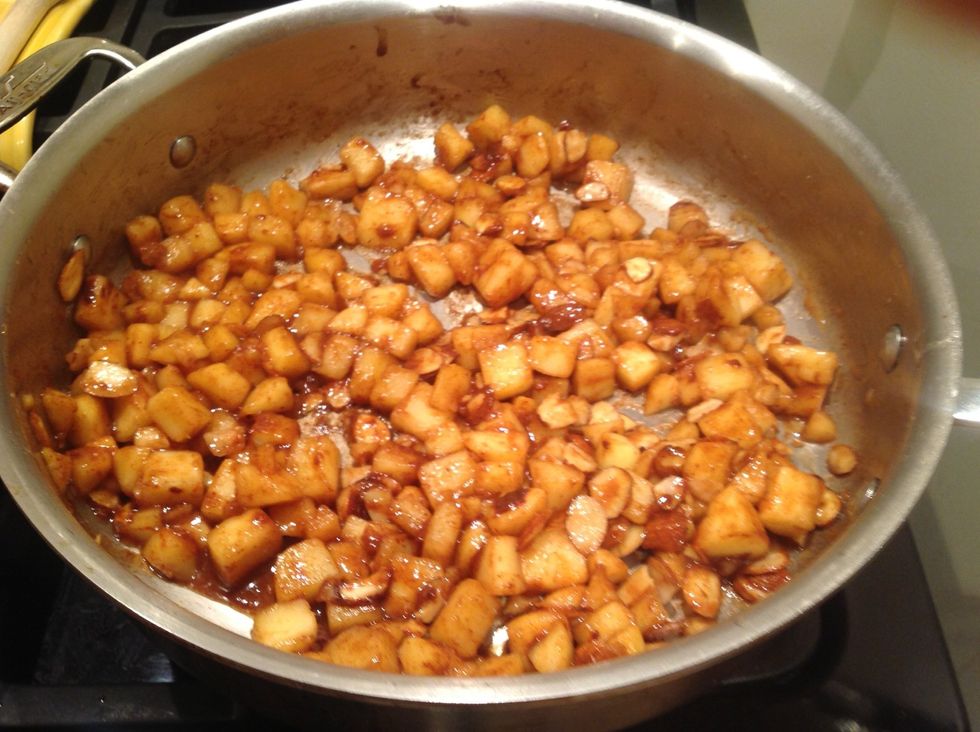 Stir the apples and continue to sauté until golden brown, about 5 to 7 minutes.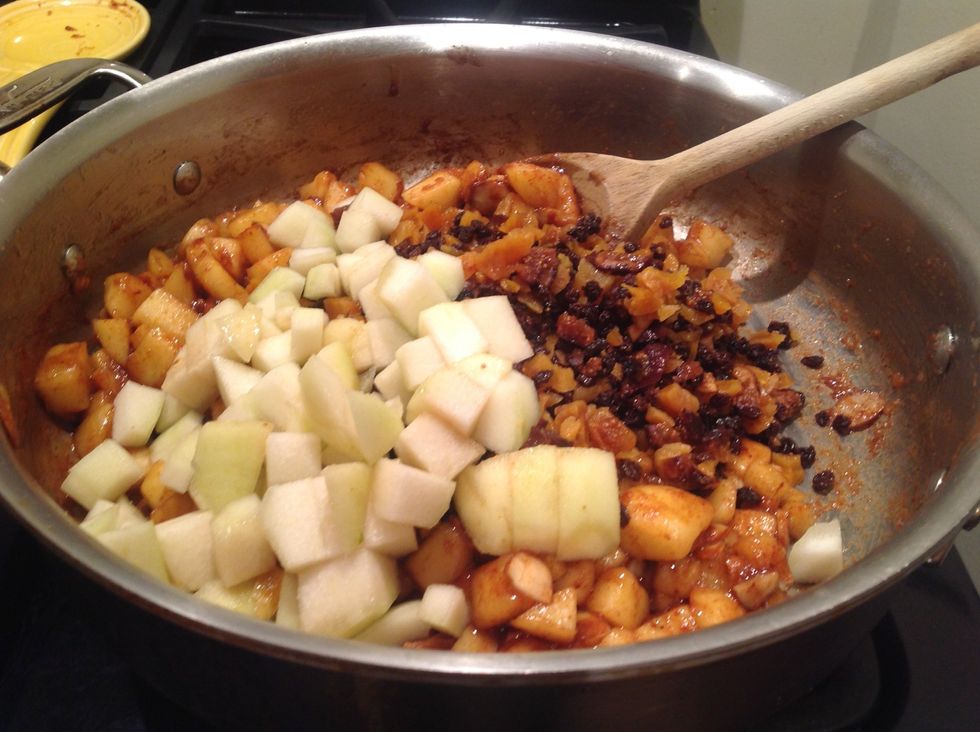 Stir in the pears and dried fruit.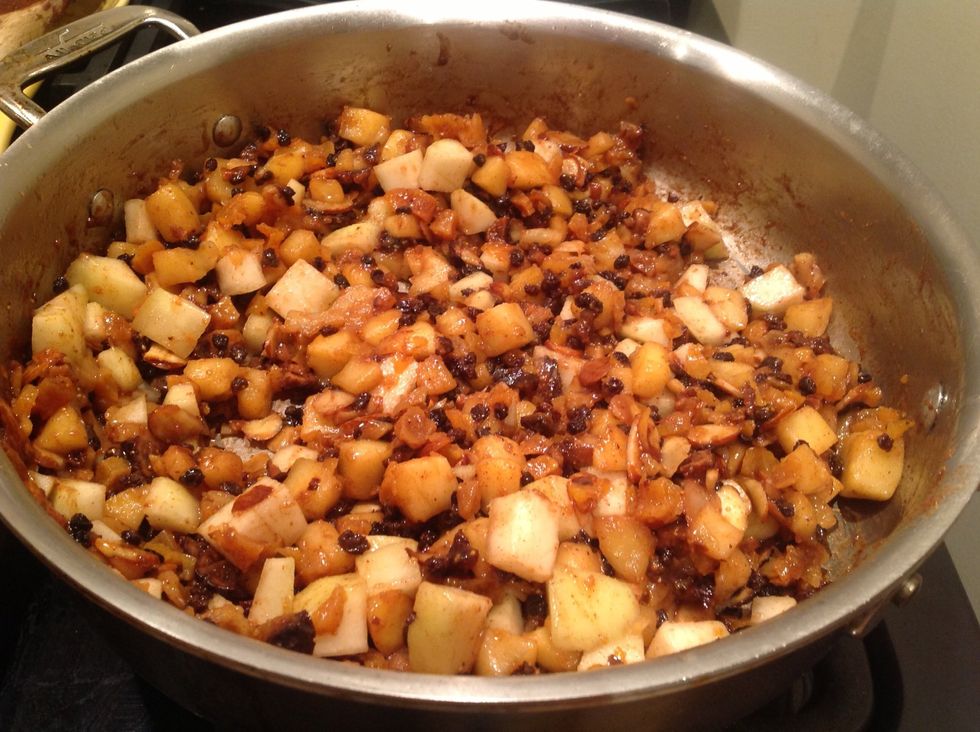 Cook for 30 seconds.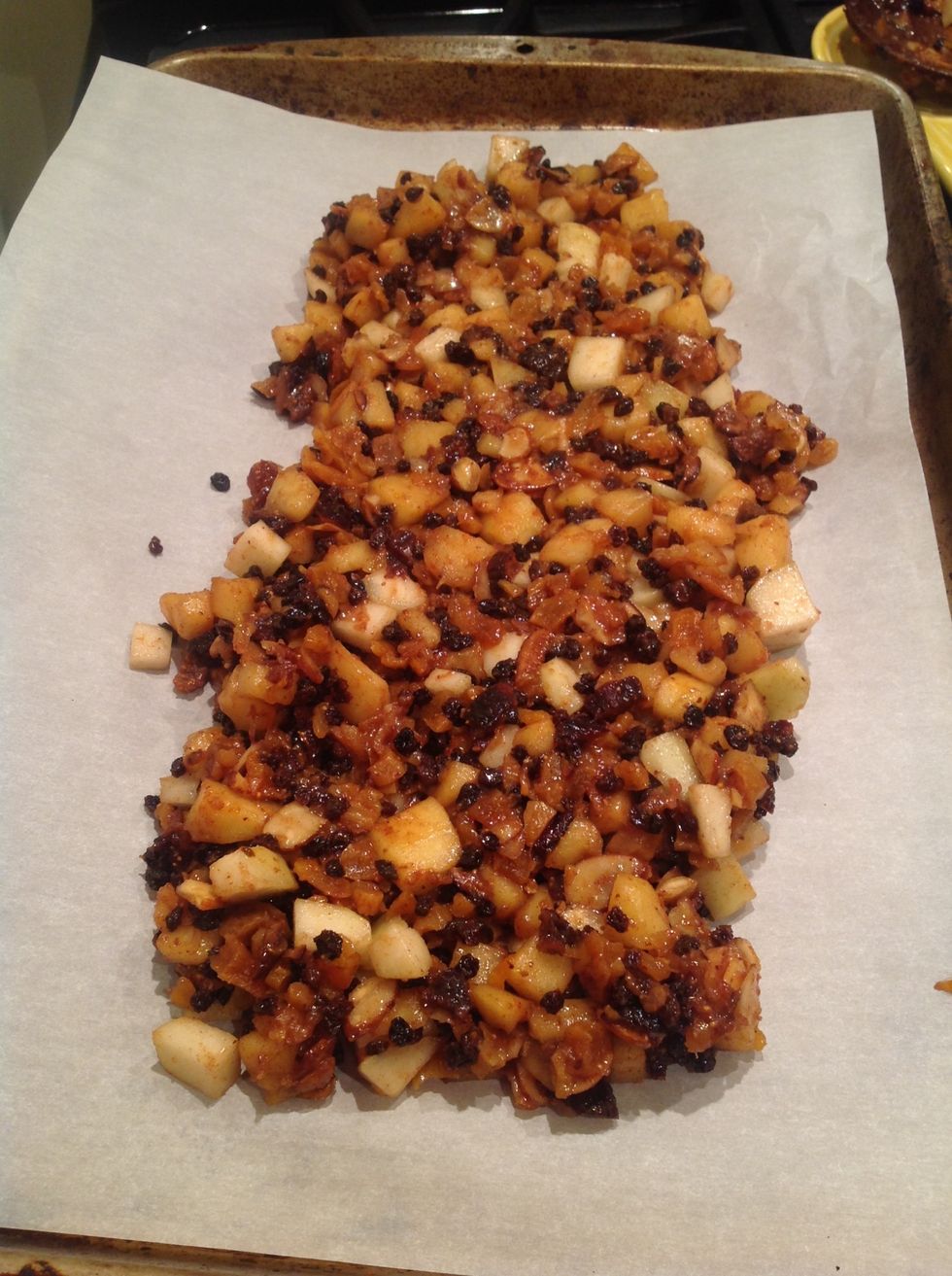 Pour out the mixture onto a sheet of parchment paper and allow to cool completely.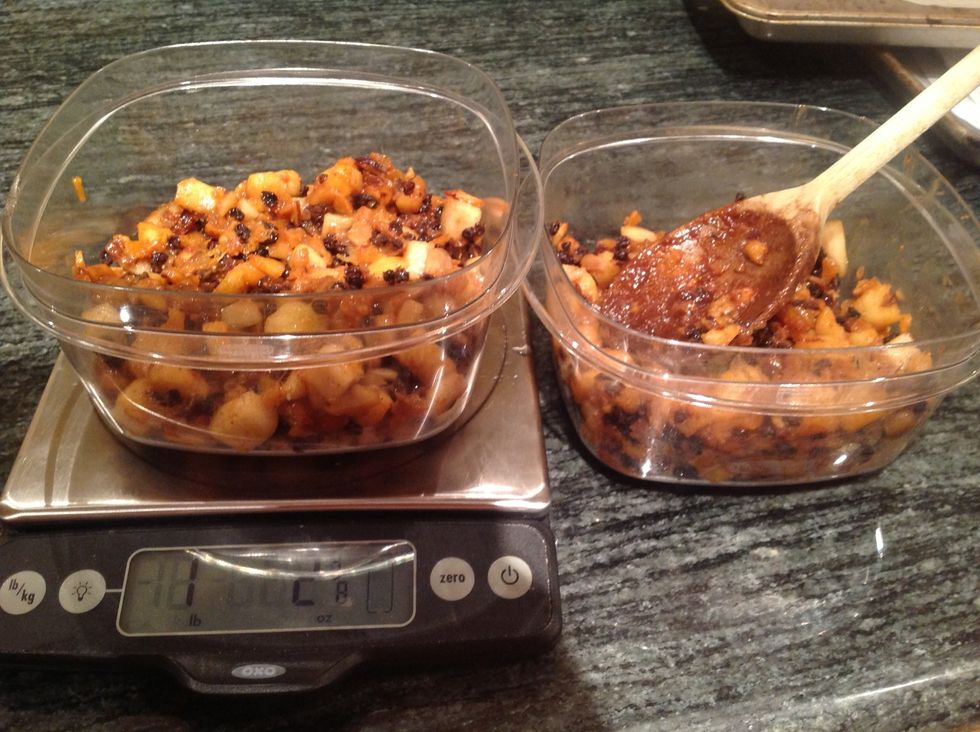 Divide into two equal portions. You can use a scale.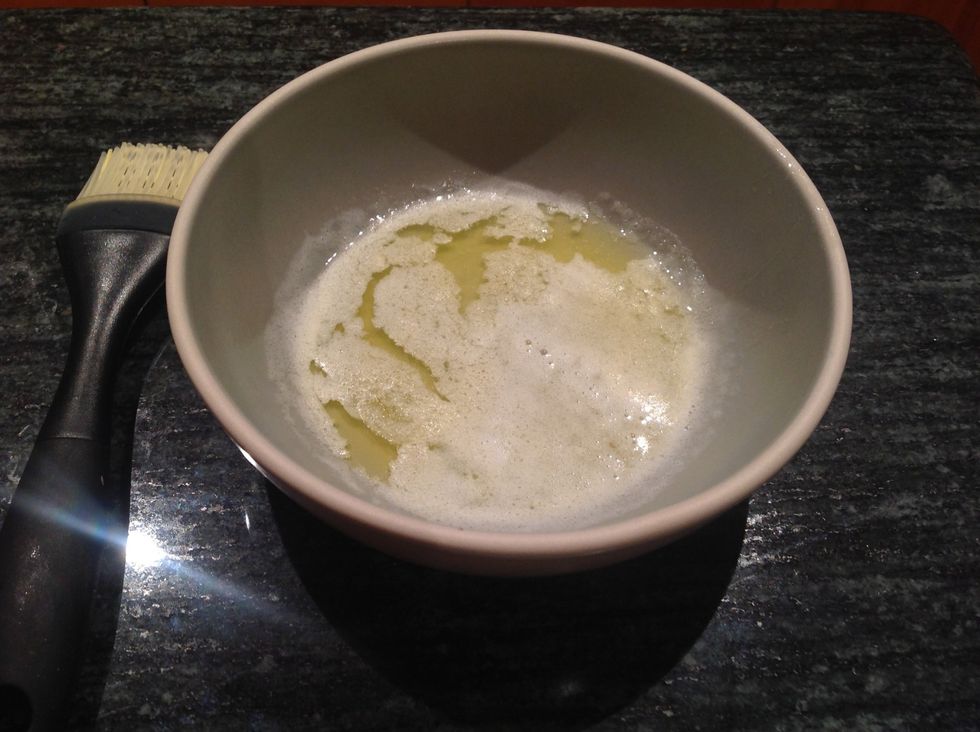 Melt some butter.
Now its time to roll the first strudel. Place 8 sheets of phyllo dough on your work surface.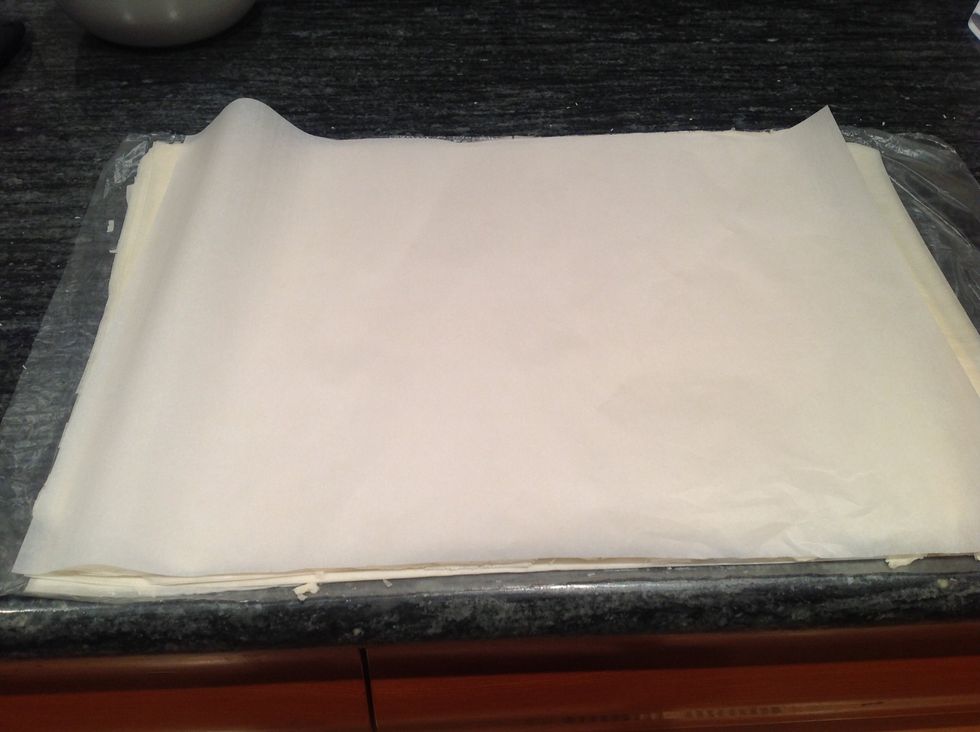 Cover with a piece of parchment paper or a dry tea or dish towel.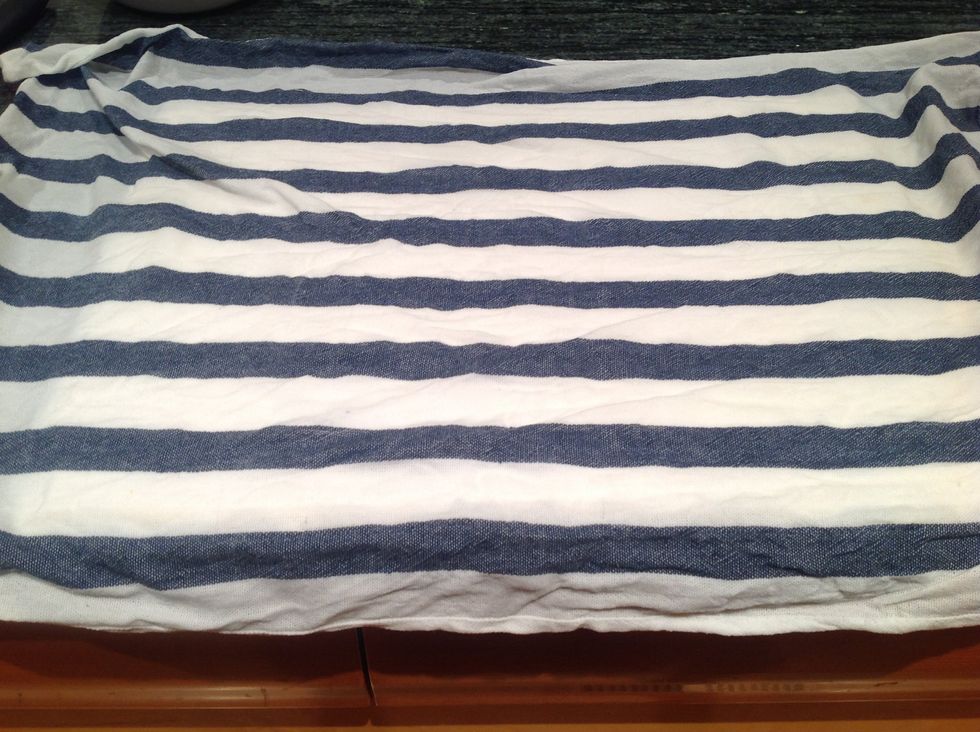 Place a damp tea or dish towel on top.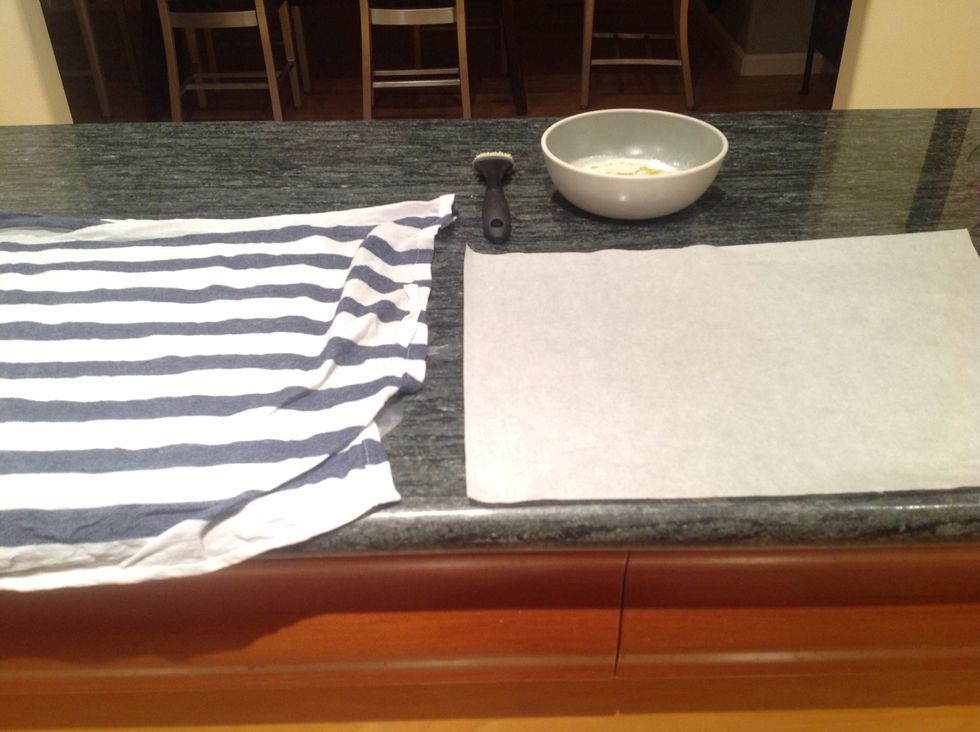 Place a sheet of parchment on your work surface horizontally, so the long edge is close to you. This is what the set up should look like.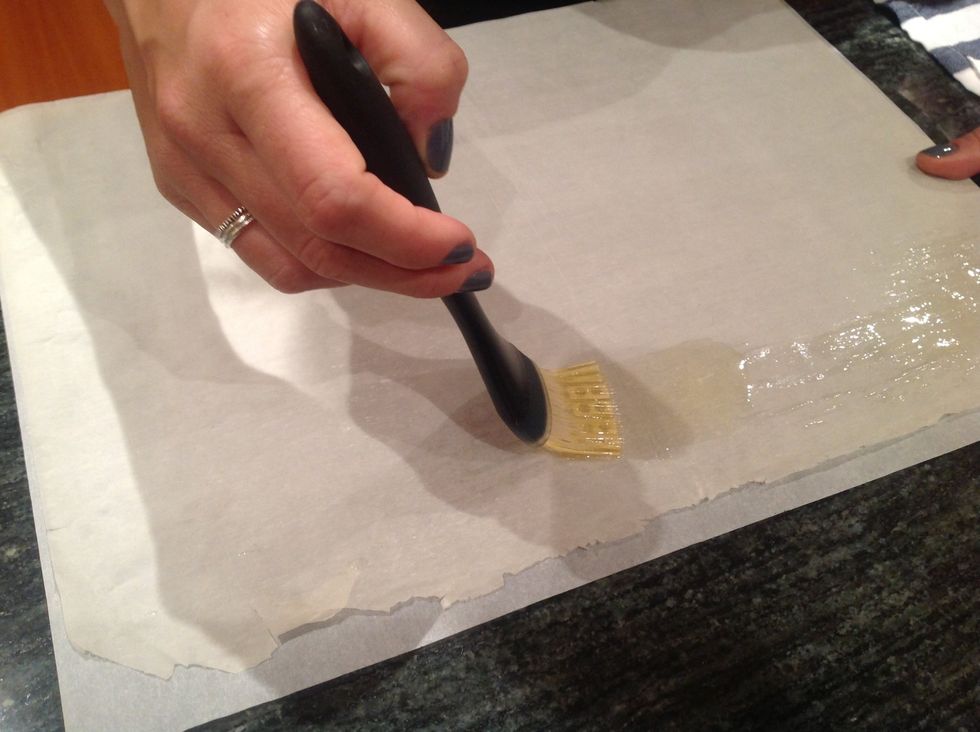 Lay a sheet of phyllo dough on the parchment. Brush lightly with the melted butter.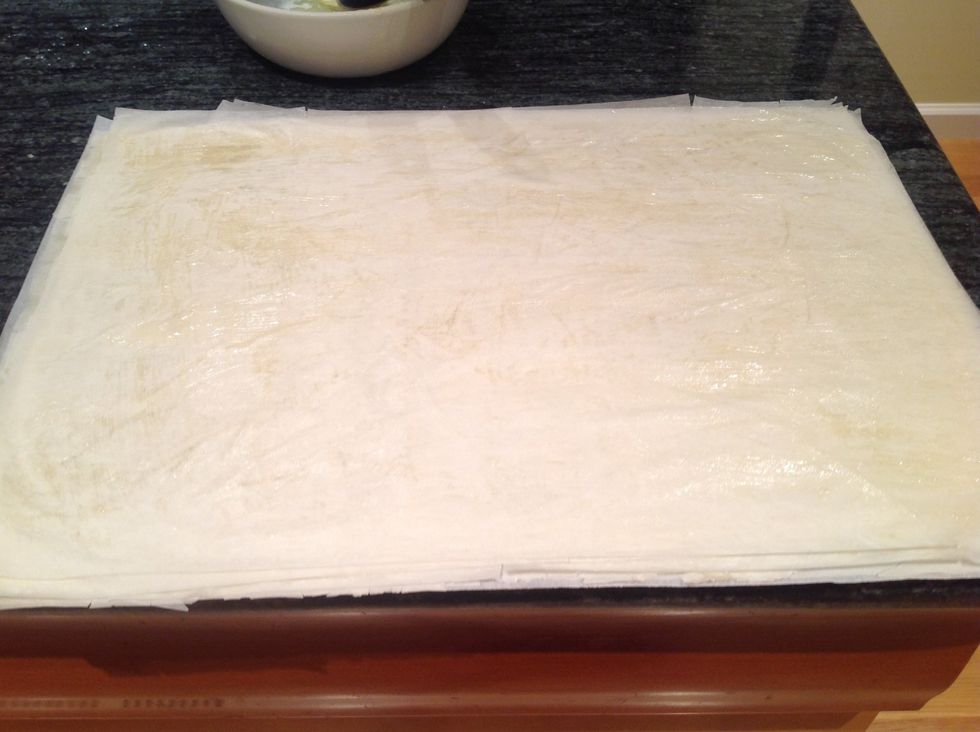 Place the next sheet of phyllo dough on top. Continue to layer all eight sheets, brushing each one with butter, then topping with the next layer of phyllo dough.
Brush the top sheet of phyllo dough with butter. Sprinkle on a quarter of the almond powder (50 grams).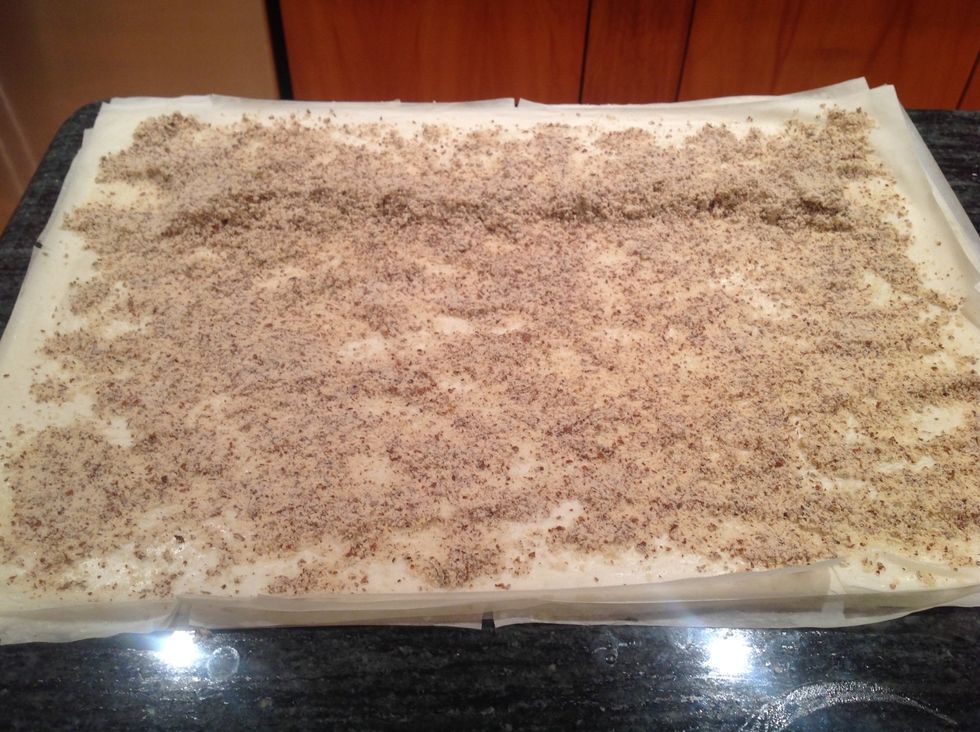 With another quarter if the almond, create a line 3 inches from the base of the dough, leaving a 2 1/2-inch margin on the sides.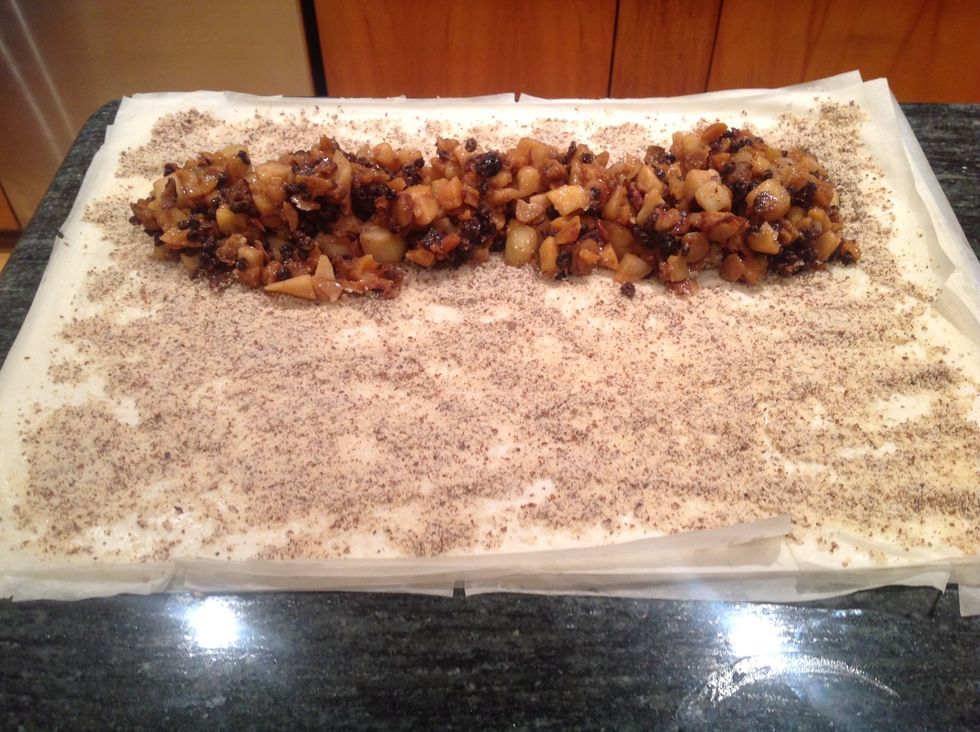 Top the line with one portion of the fruit mixture.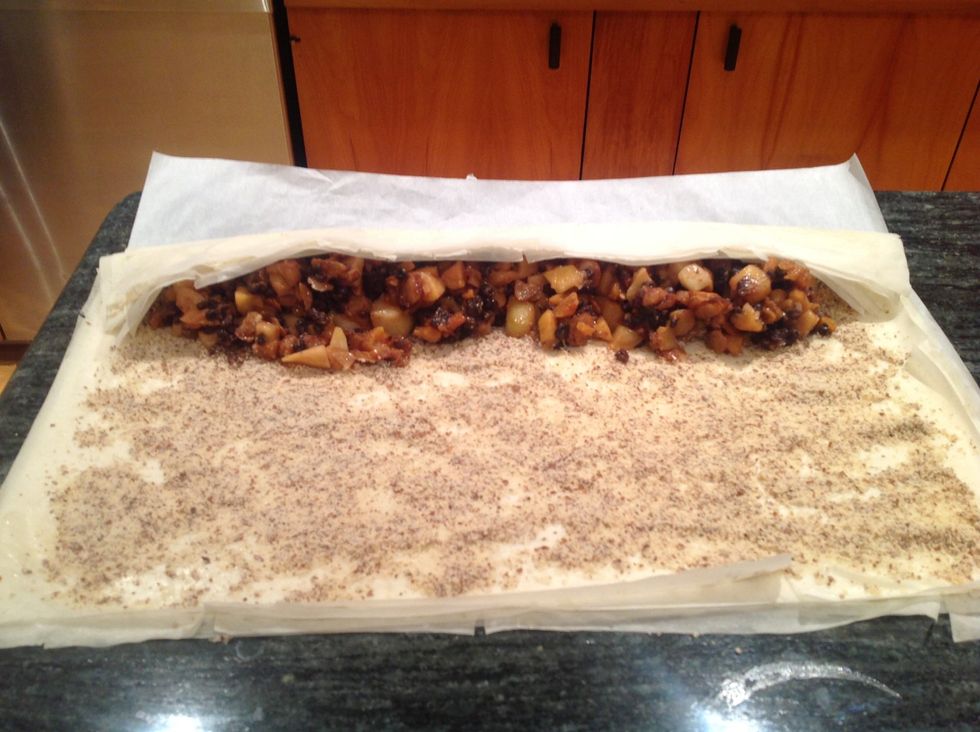 Fold the bottom edge of the phyllo up over the filling.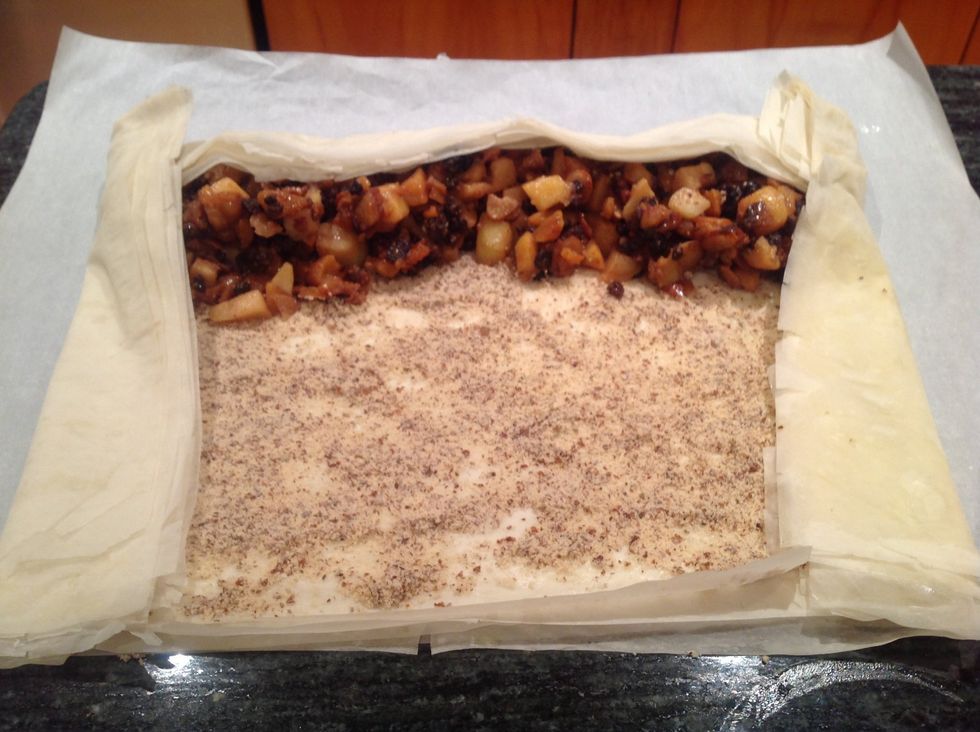 Next, fold the ends over.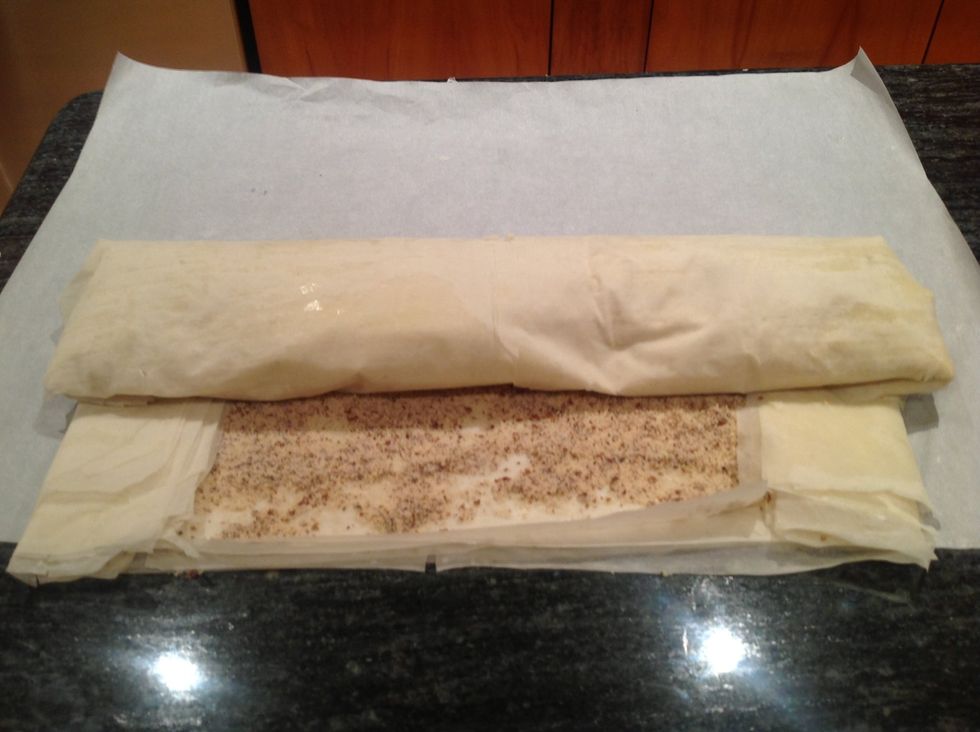 Then, start rolling the strudel towards you.
Roll it all up, just like a burrito! Repeat steps 17 through 28 for the second strudel.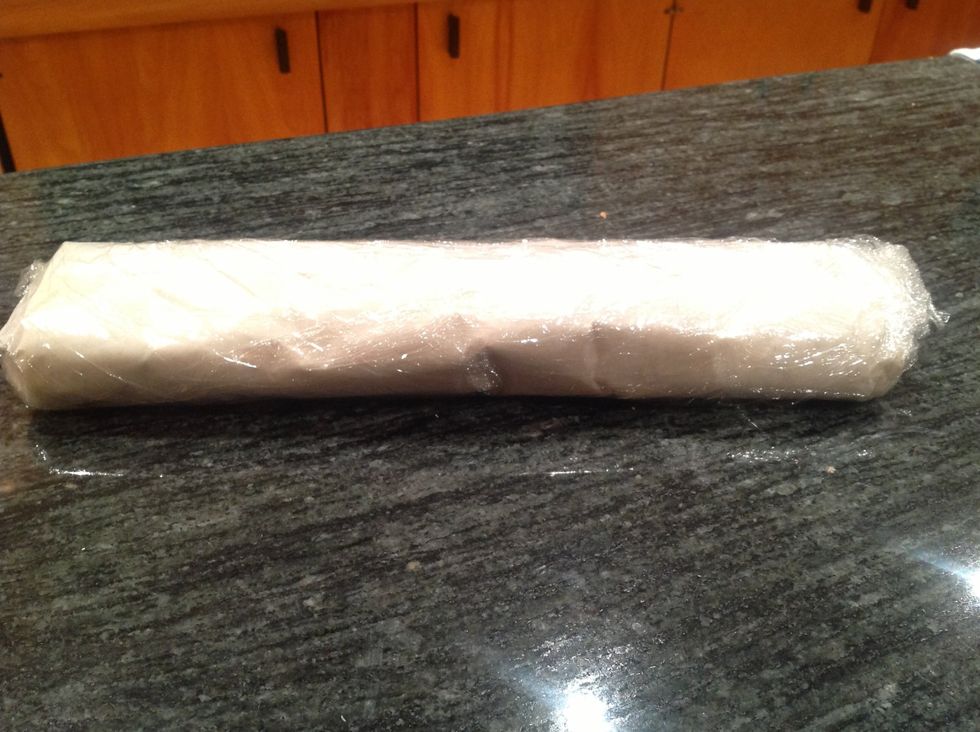 If you are freezing one or both of them, double-wrap tightly in plastic. These strudels freeze incredibly well, making them a great choice for parties.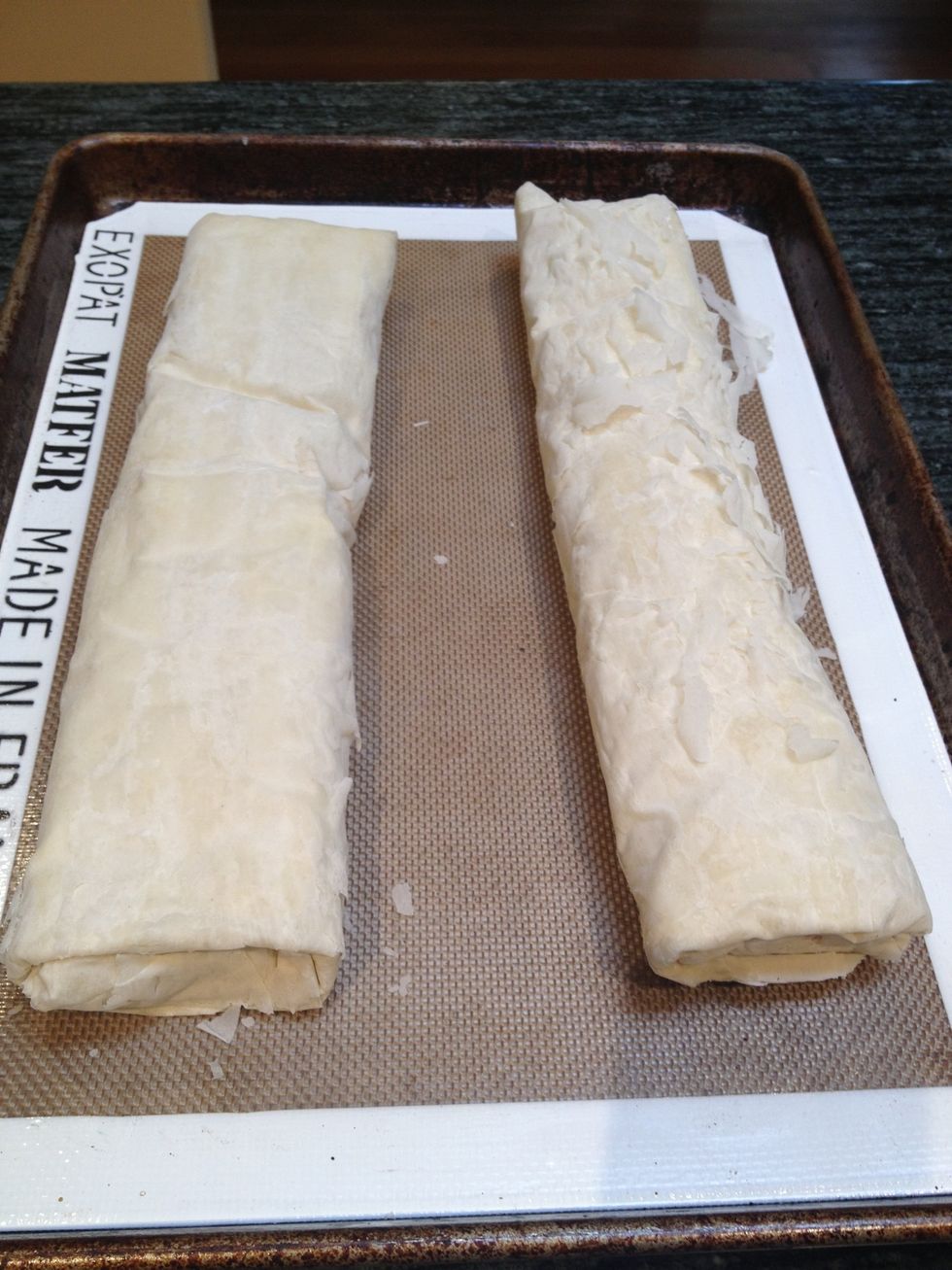 If you are going to bake right away, or are now pulling your frozen ones out, place it on the the lined baking sheet.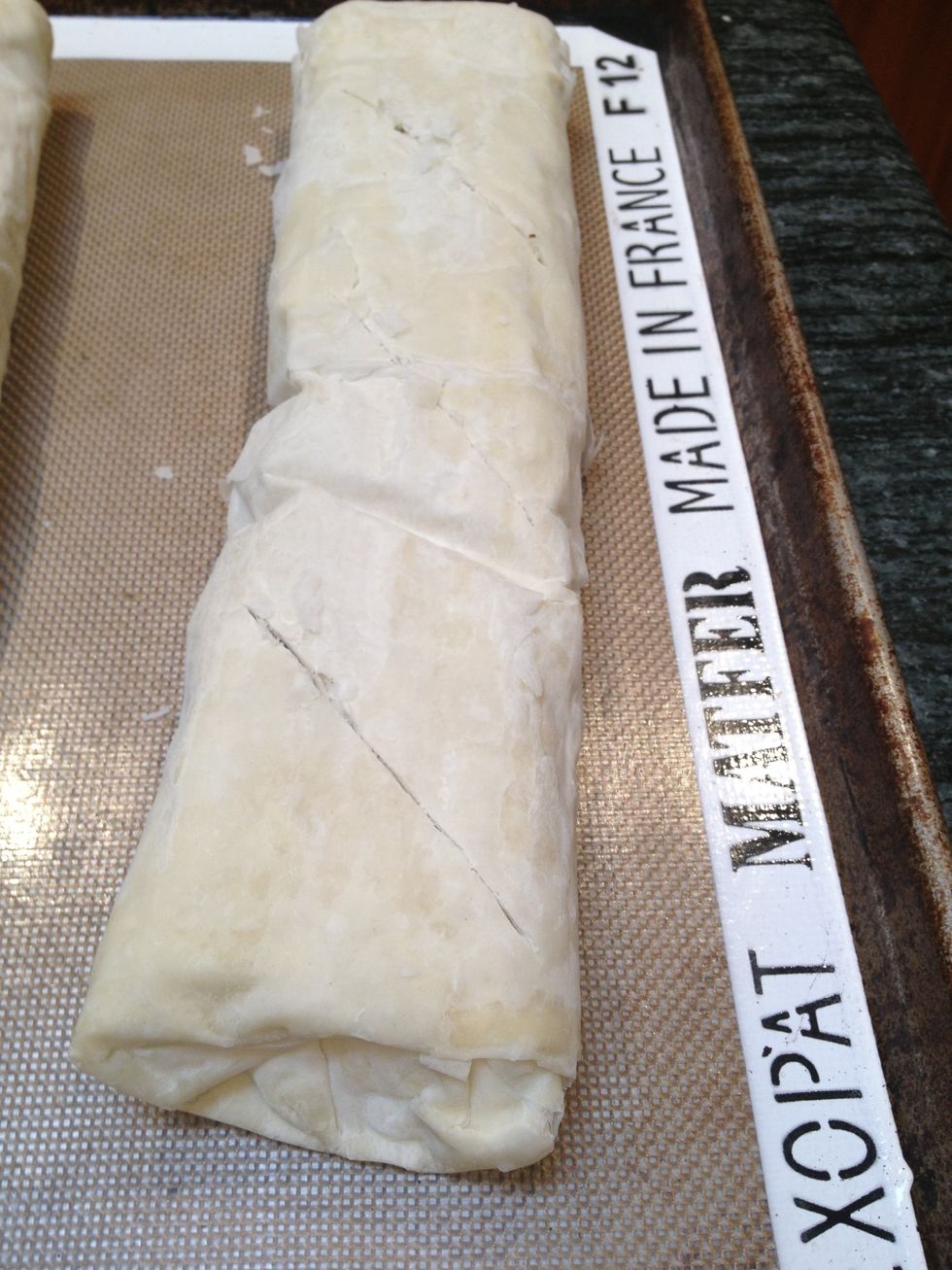 Make 3 or 4 slits on the strudels.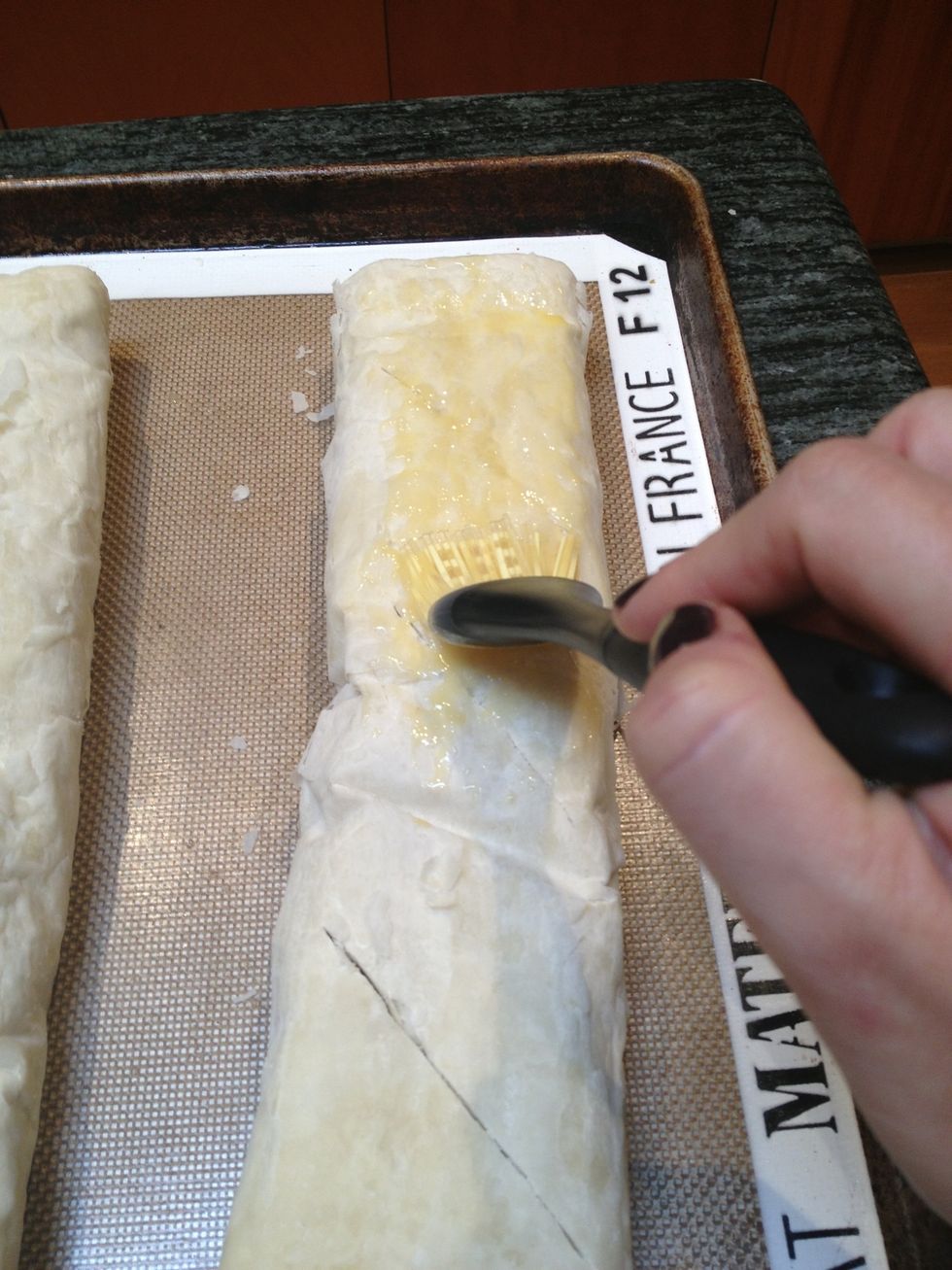 Brush with butter.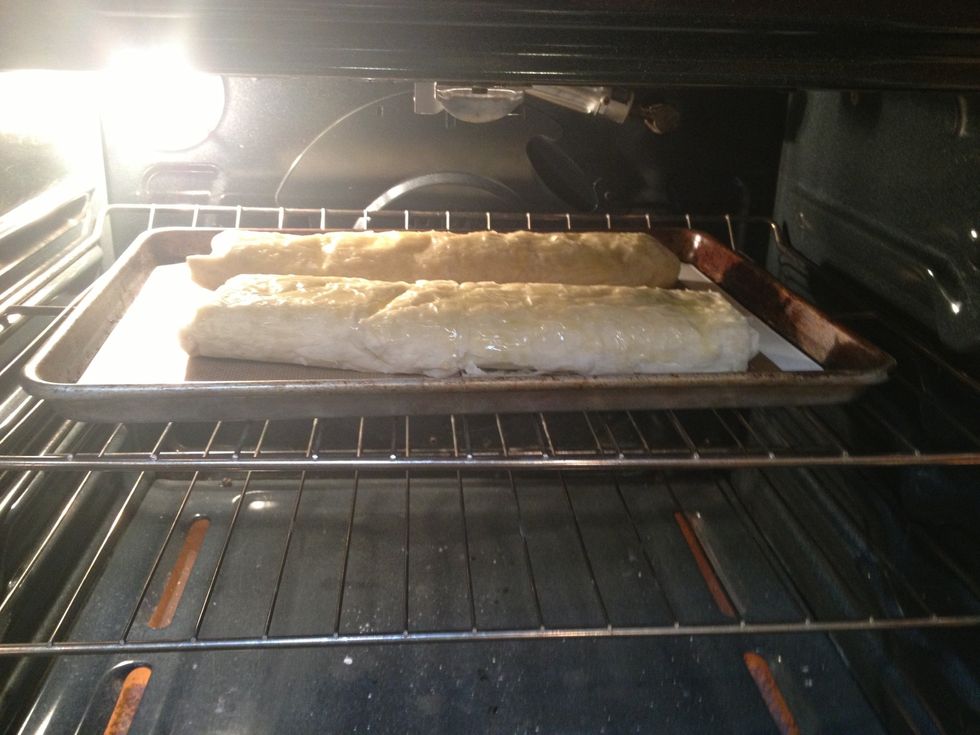 Bake for 40 to 45 minutes (or if frozen, 50 to 55 minutes) until golden. About halfway through baking, remove from the oven and brush again with butter. Rotate the pan and return to the oven.
Serve warm, or at room temperature. Enjoy!
1/2lb Mixed dried fruit, such as currants, raisins, etc)
1/2lb Apples (such as braeburns)
1.0Tbsp Fresh lemon juice
1.0Tbsp Unsalted butter
1/4c Brown sugar (50 grams)
1.0tsp Vanilla
1.0tsp Cinnamon
1/2tsp Freshly grated nutmeg
1/4c Chopped or slivered almonds (30 grams)
3/4lb Ripe, but firm, pears
16.0 Sheets of phyllo dough
3/4c Almond powder (200 grams)
Melted butter ( for brushing on top)
San Francisco, California