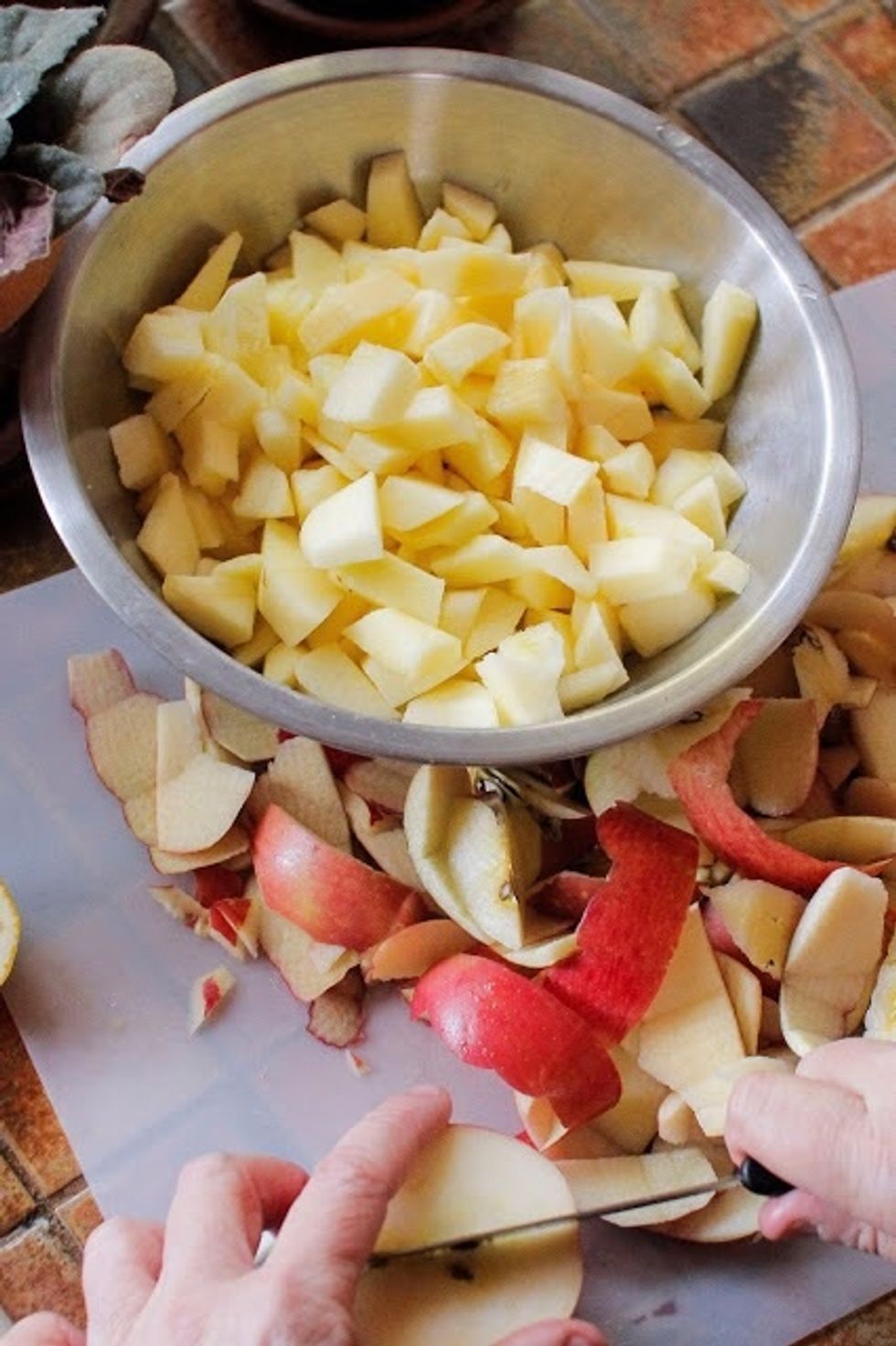 Core, peel, and chop the apples
In a skillet, heat the butter or oil until it's hot.
Add in the apples. Cook them on medium heat for about 20 minutes until they start to brown and soften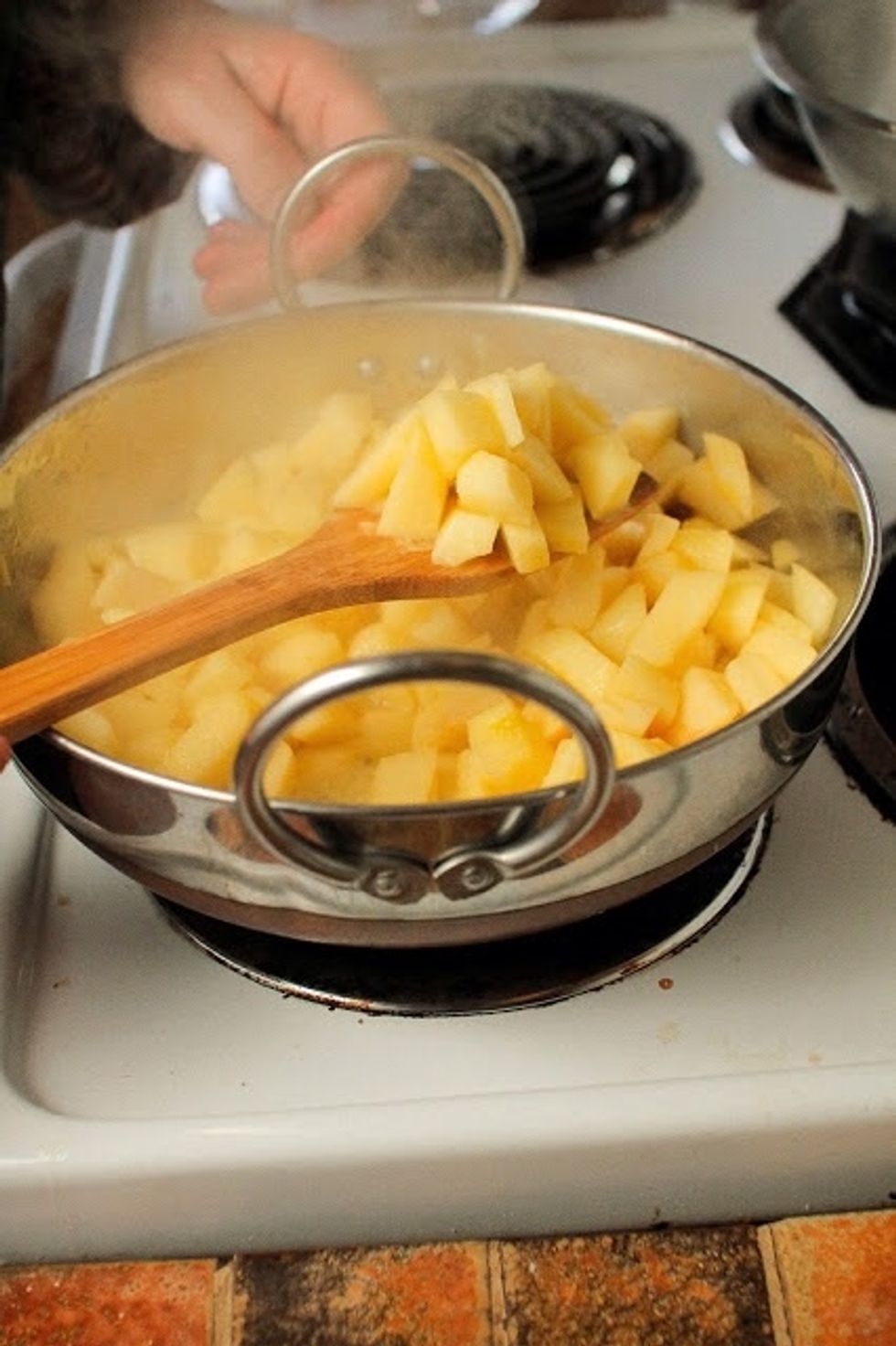 When the apples have softened add 2 Tbs of water. Turn the heat down to medium low and cook the apples down for 15 minutes or so. Stir them occasionally, so they don't stick.
As the apples soften and cook down mash them with the back of your spoon (or a potato masher). The texture you are looking for should be soft, but still chunky.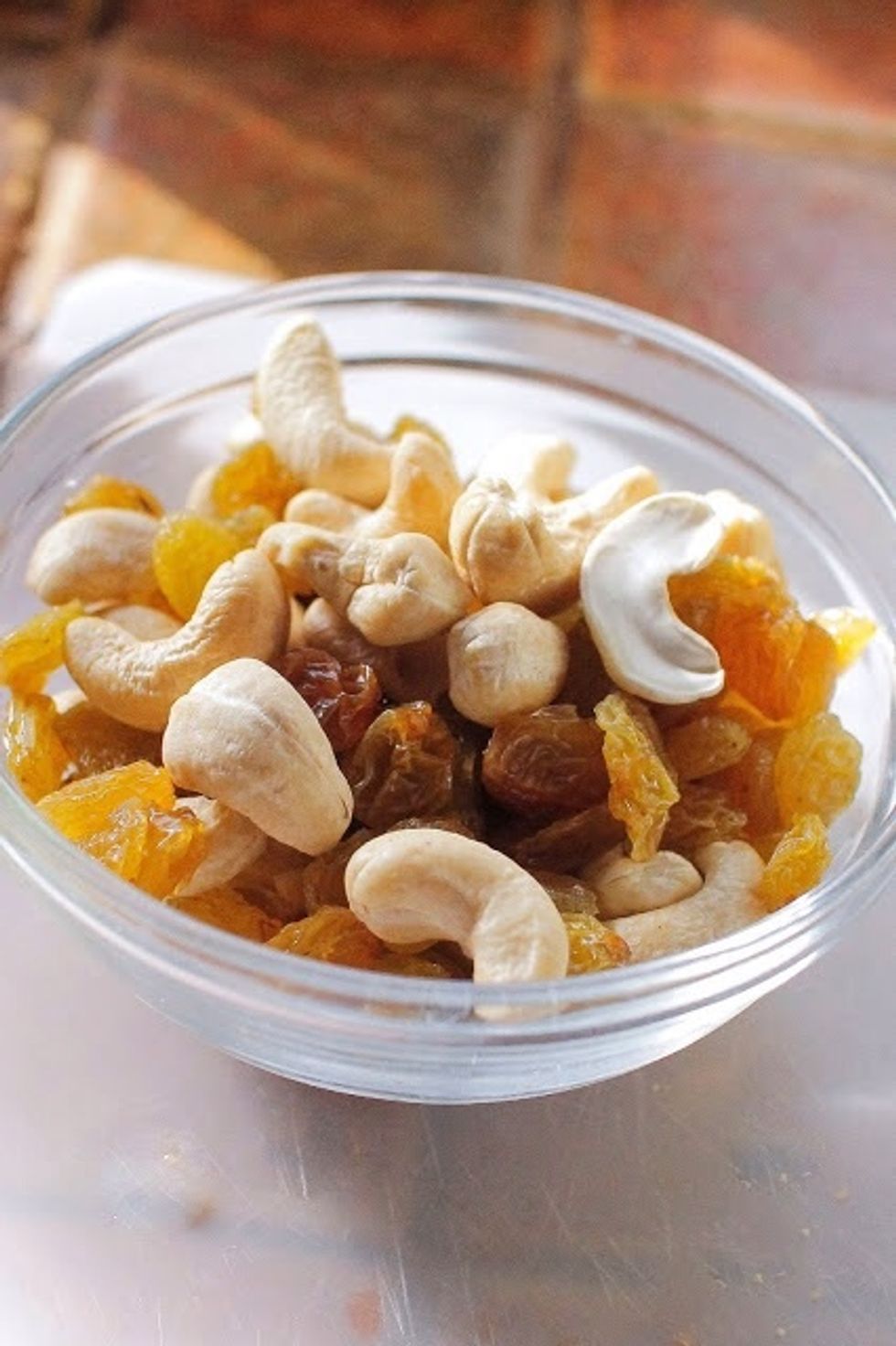 While the apples are cooking down add 1 Tbs oil to a small pan. When the oil is hot add in the cashews and raisins. Roast them until the raisins are plump and the cashews lightly toasted. Set aside.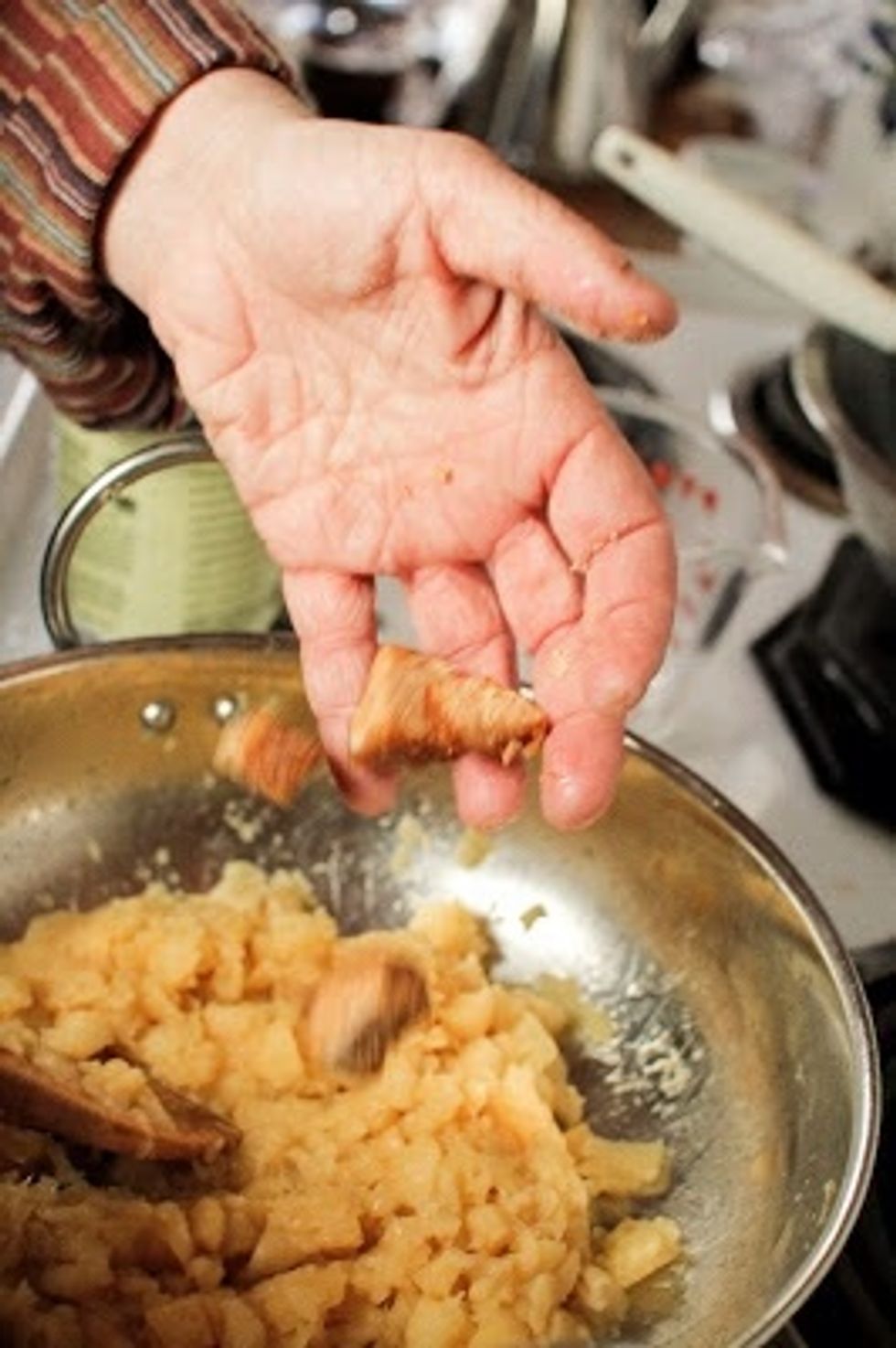 When the apples have cooked down add in the sugar. Mix until it's completely dissolved.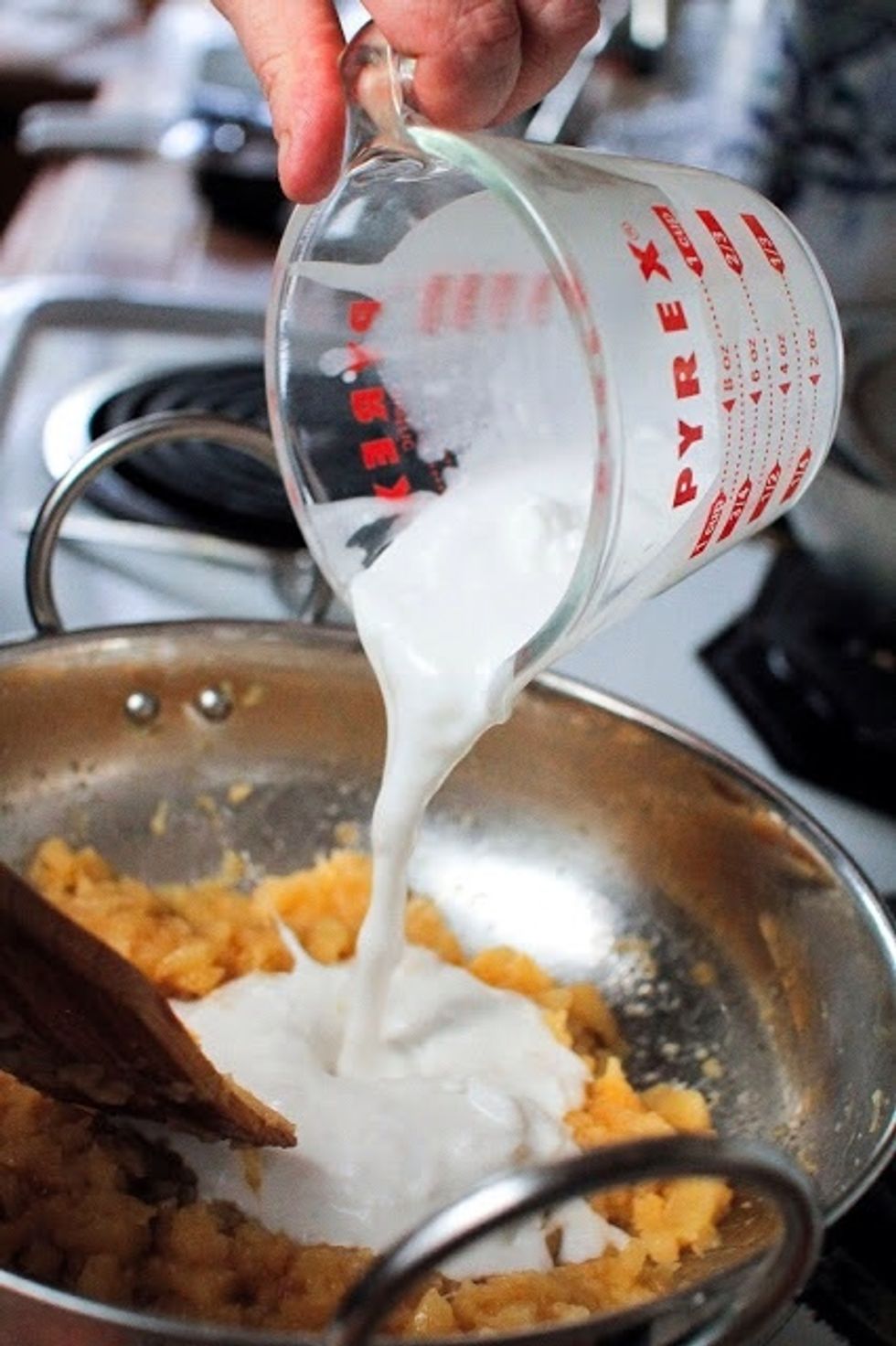 Add in 1 cup of coconut milk. Stit until all the coconut milk is dissolved.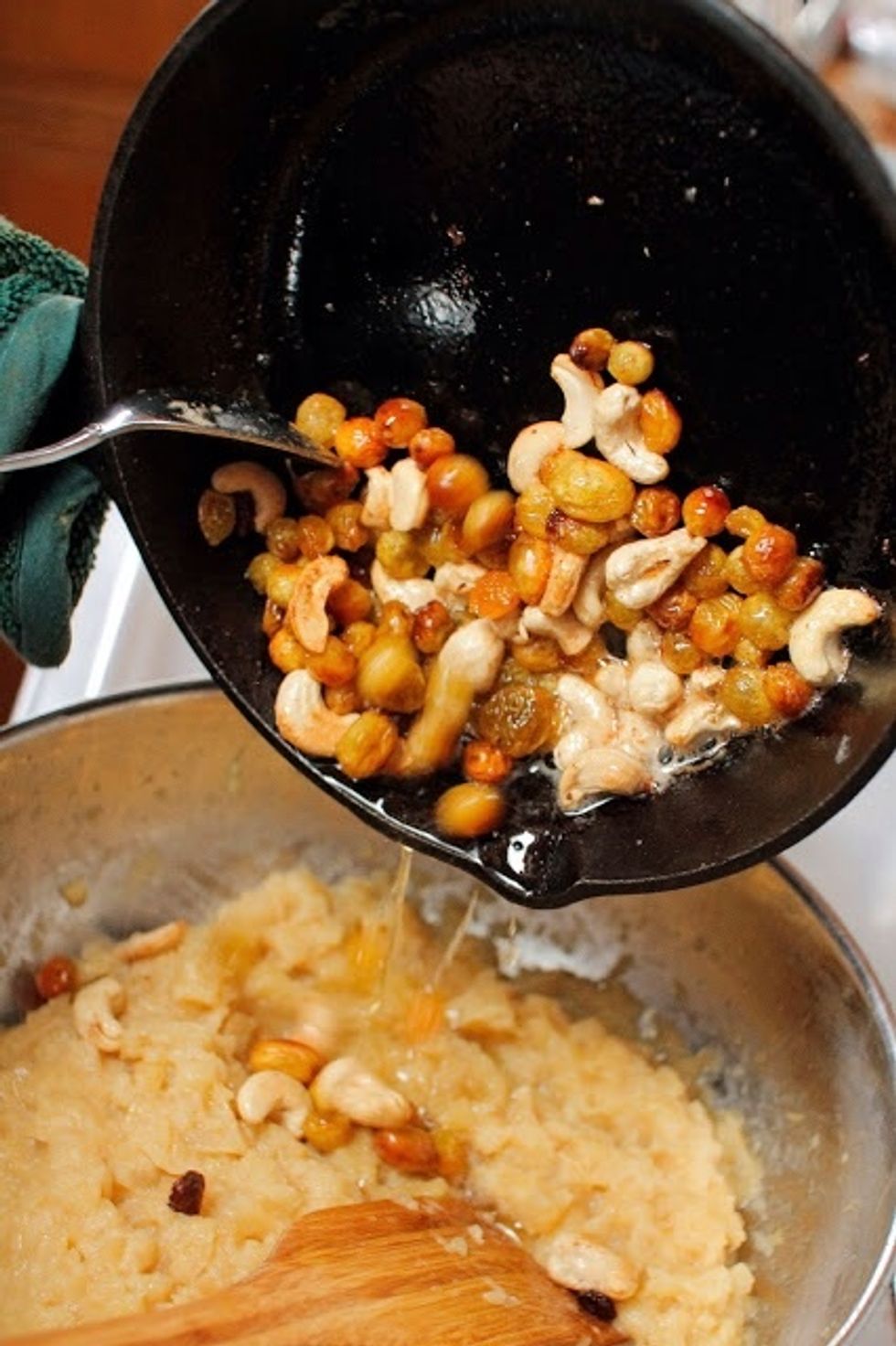 When the mixture is nice and thick and chunky add in the cashews and raisins. Stir in the cardamom and cinnamon.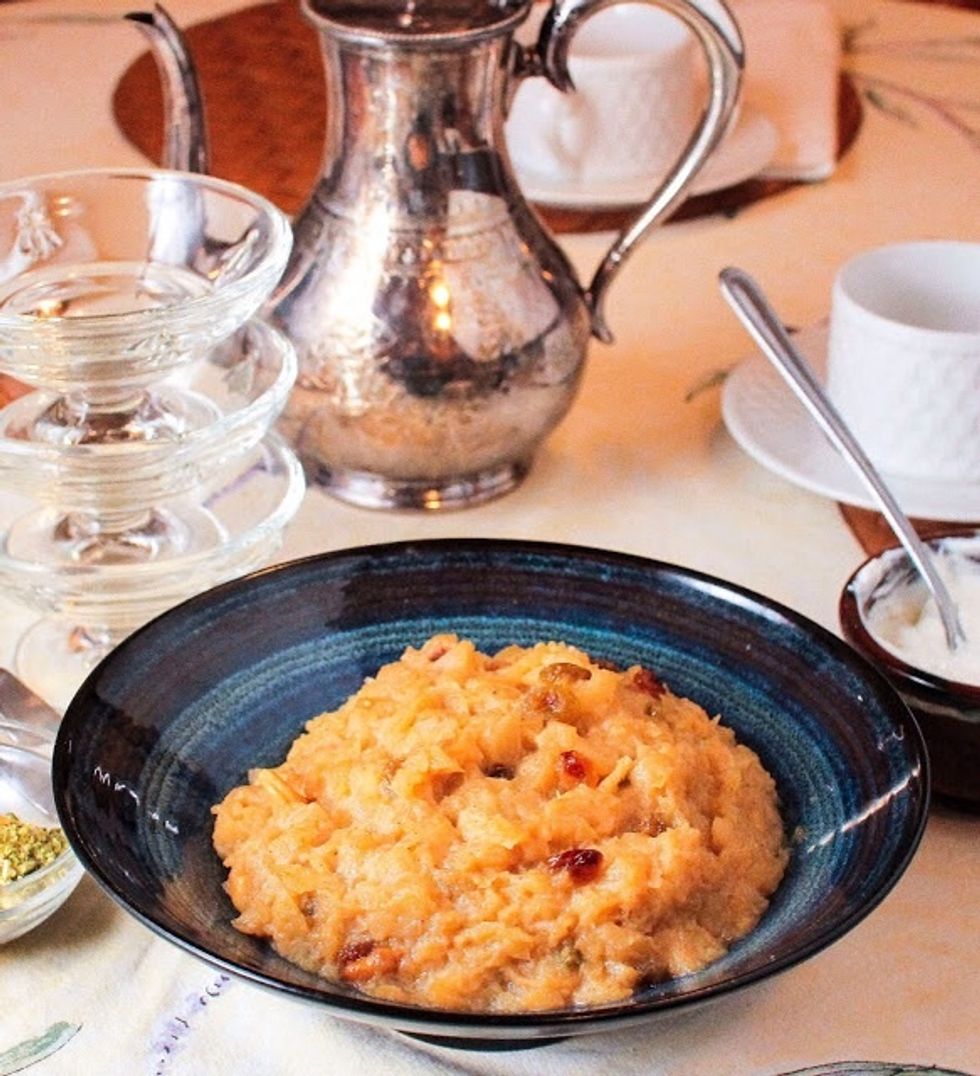 The halwa can be served hot or cold . Before serving top with some sweetened thick yogurt and a sprinkling of chopped pistachios
6.0 Fuji apples peeled,cored,and diced
2.0Tbsp Butter, or vegetable oil to make the recipe vegan
2.0Tbsp Water, more if needed
1/2c Coconut milk
2.0Tbsp Sugar
1/4c Golden raisins
1/4c Halved cashews
1.0Tbsp Vegetable oil for toasting the cashews and raisins
3.0Tbsp Pistachios, finely chopped
1.0tsp Ground cardamom
1.0pch Cinnamon
Kathy Gori
Screenwriter, long time Indian cook, lover of Indian foods, Saturday morning Cartoon voice. For more recipes visit my website www.thecolorsofindiancooking.com