Preheat oven to 375 degrees Fahrenheit.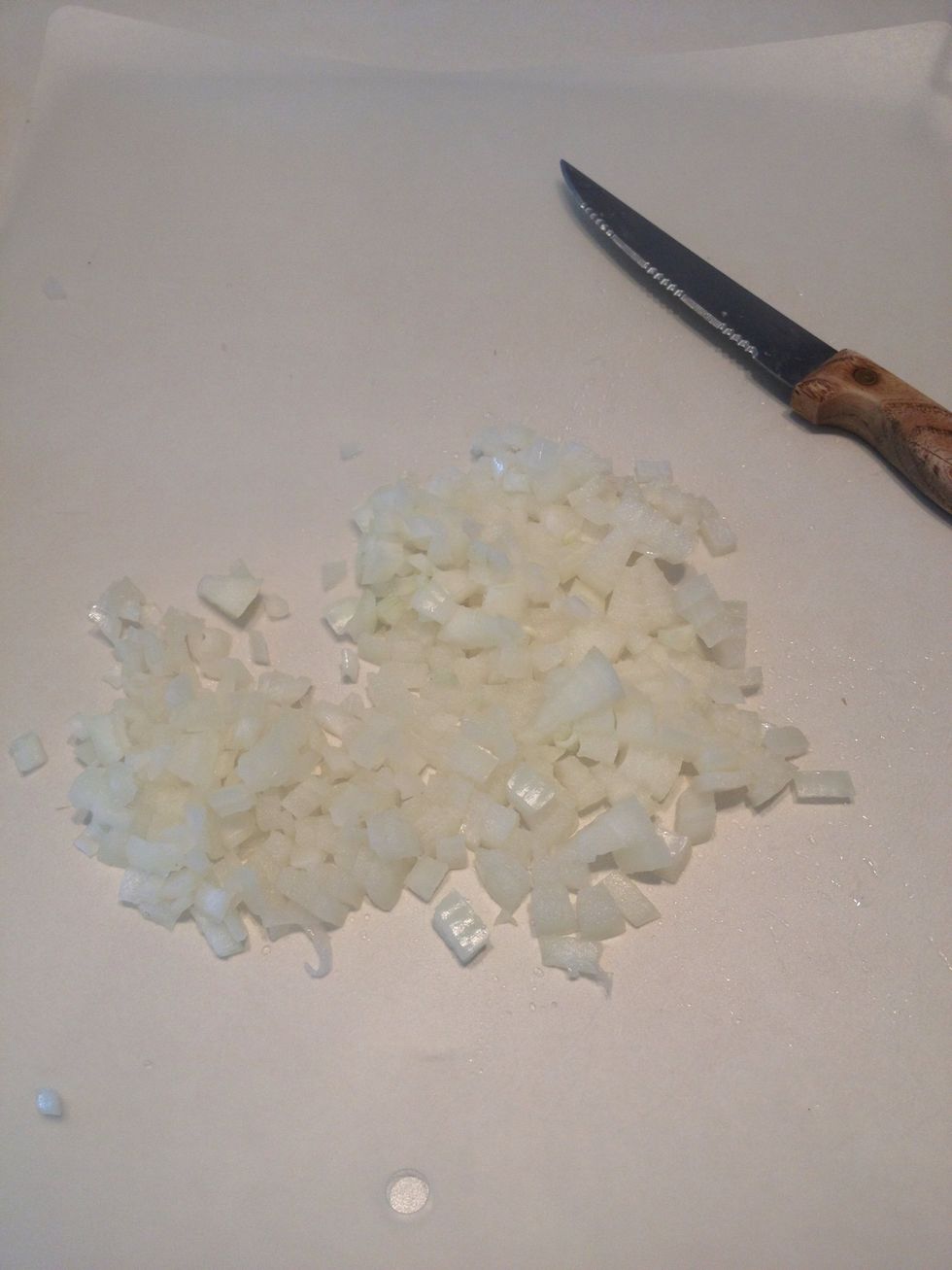 Chop onion.
Peel and slice apples.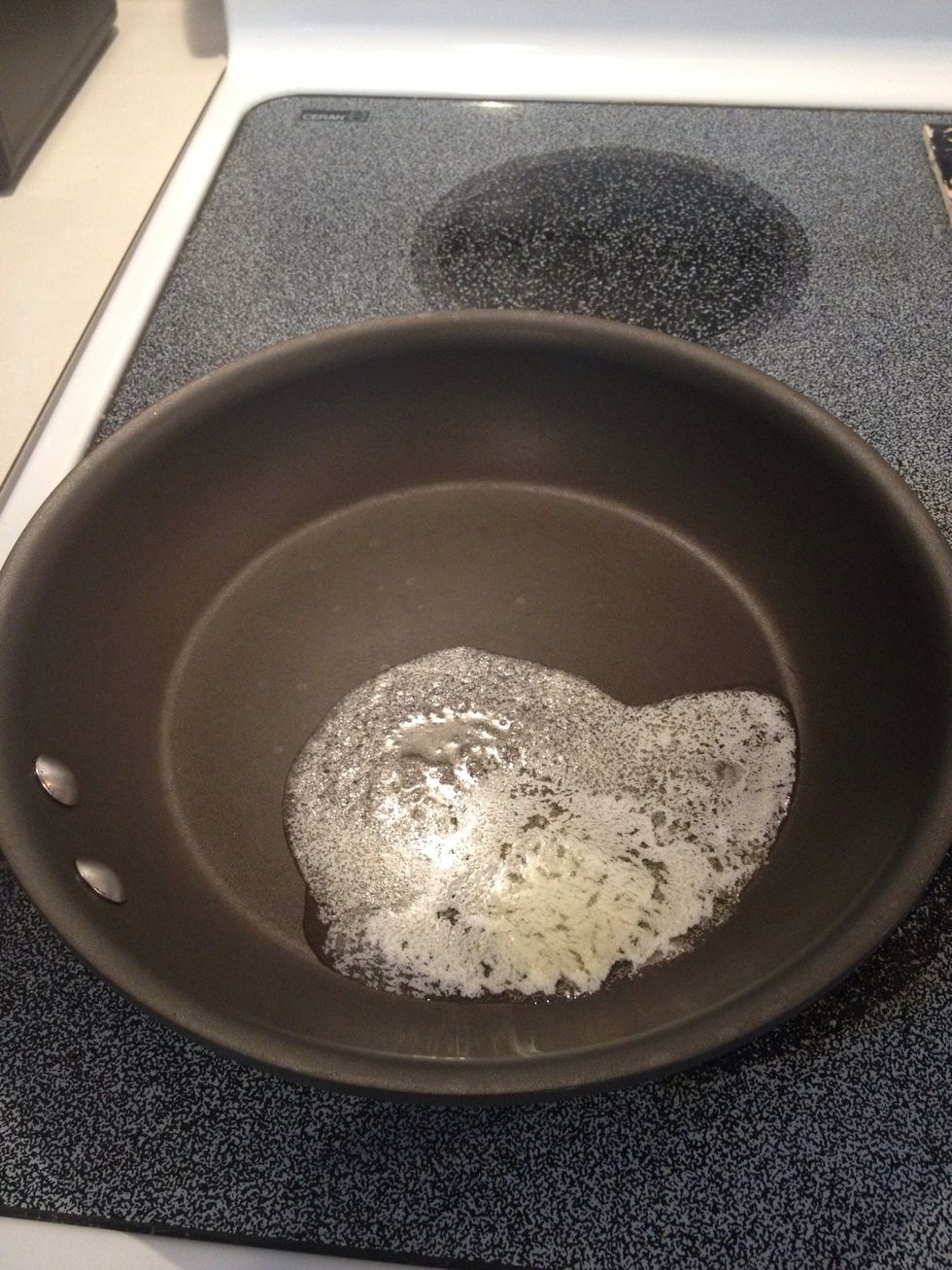 Melt 1 Tbsp butter in large saucepan.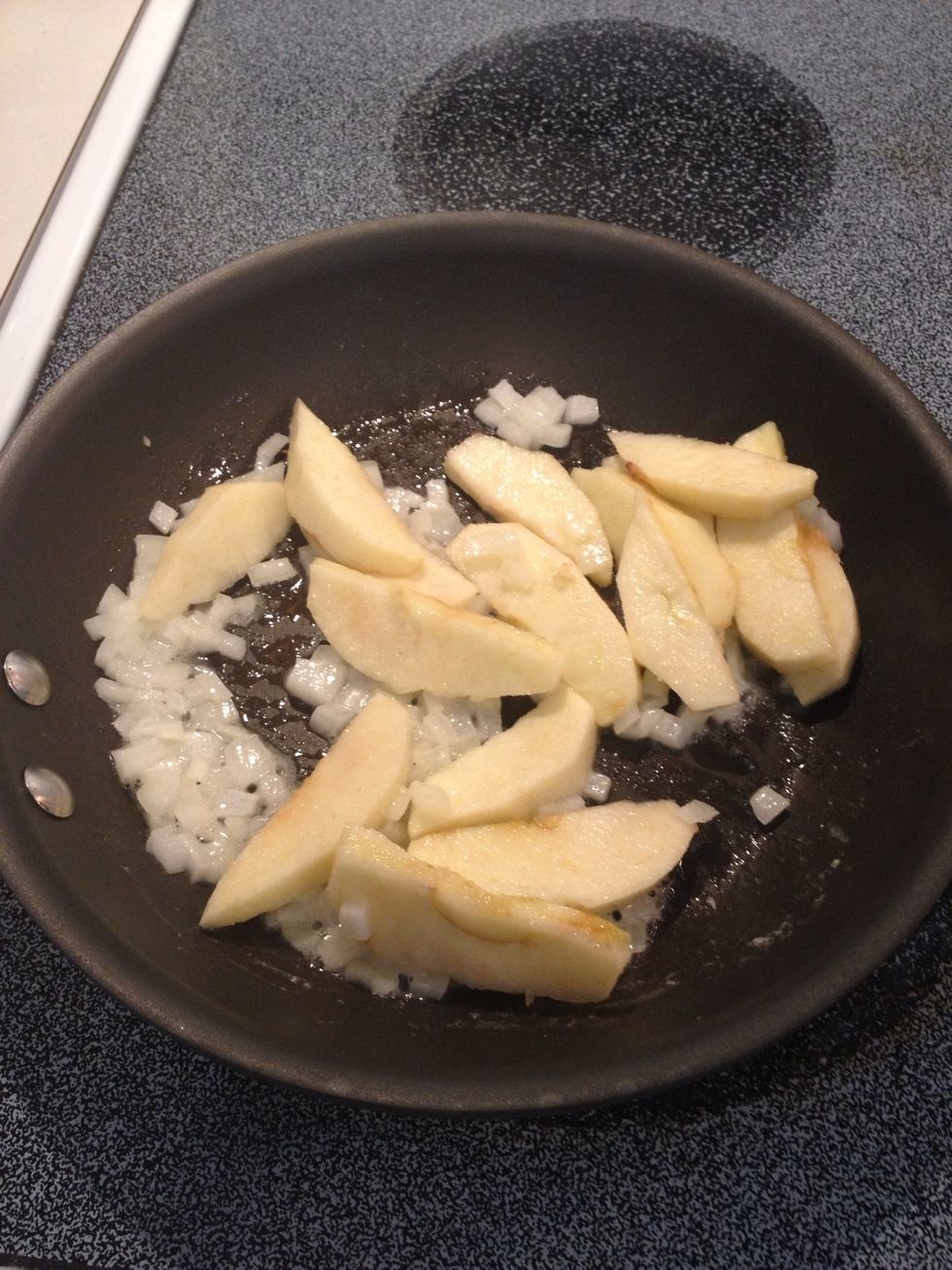 Add onions and apples and cook over medium low heat about 5 min, until soft.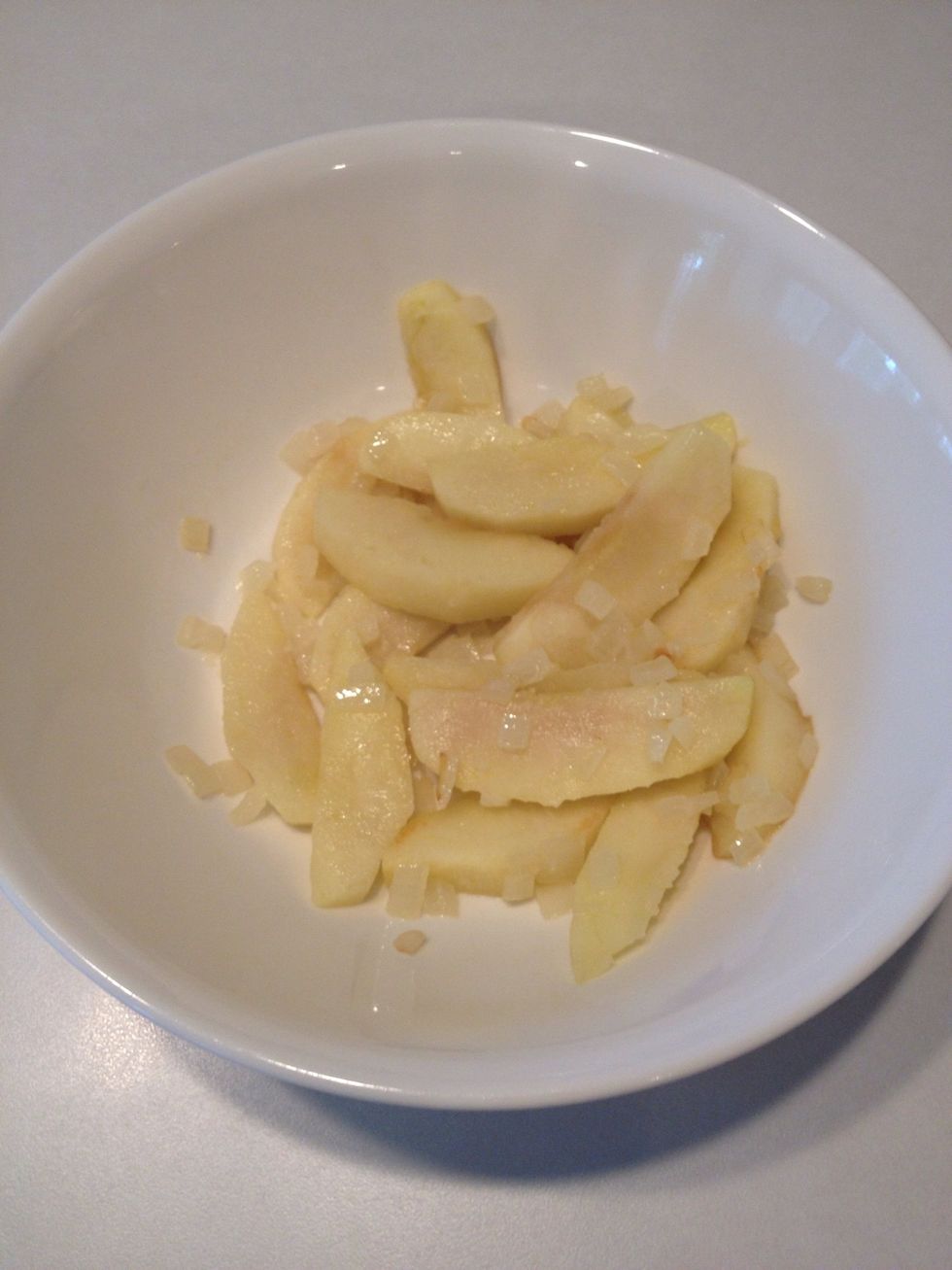 Place onions and apples in a separate bowl and set aside.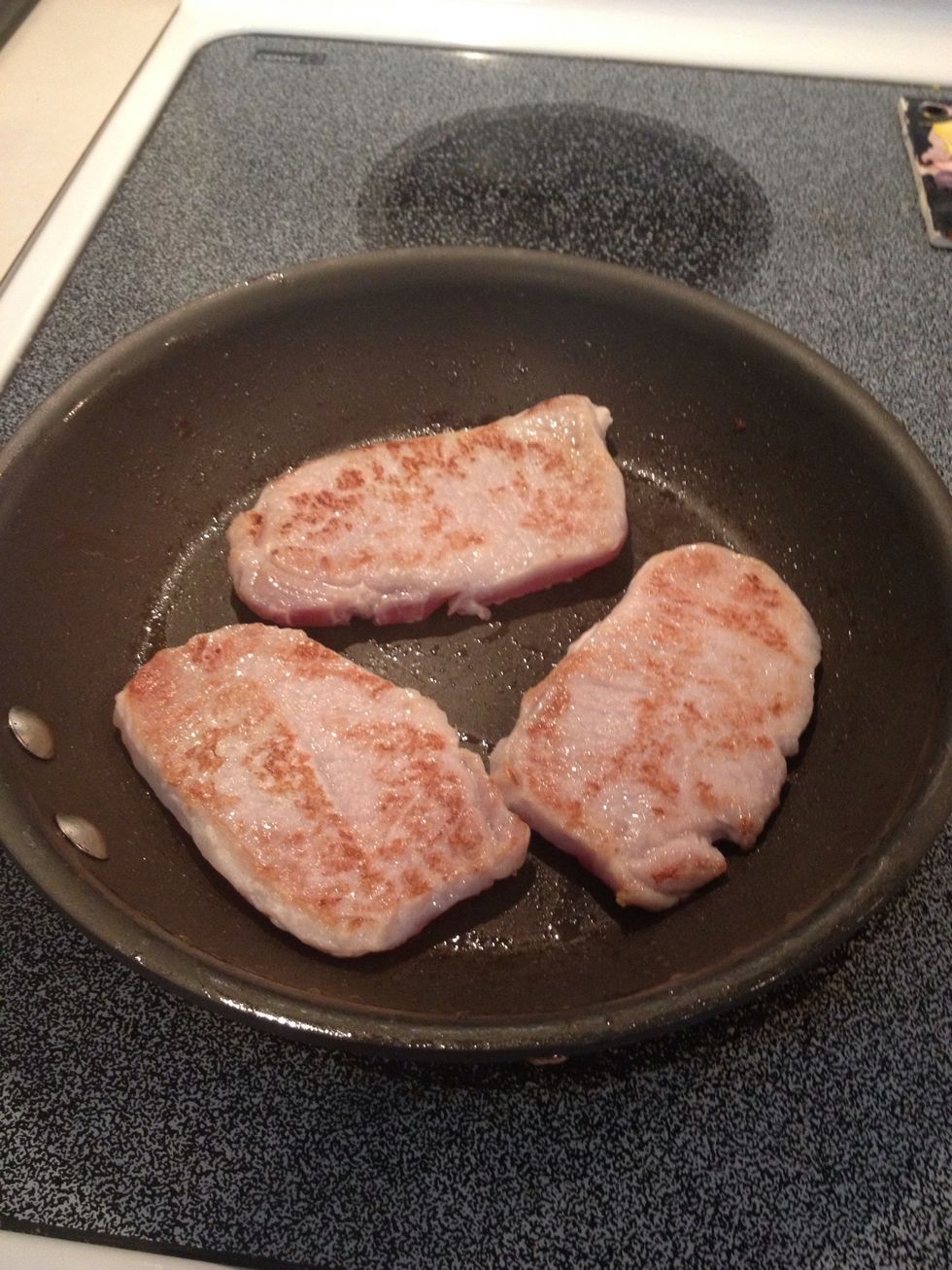 Place pork chops in same pan and increase heat to medium. Brown on both sides, about 3-4 minutes. Don't cook all the way, just brown for flavor.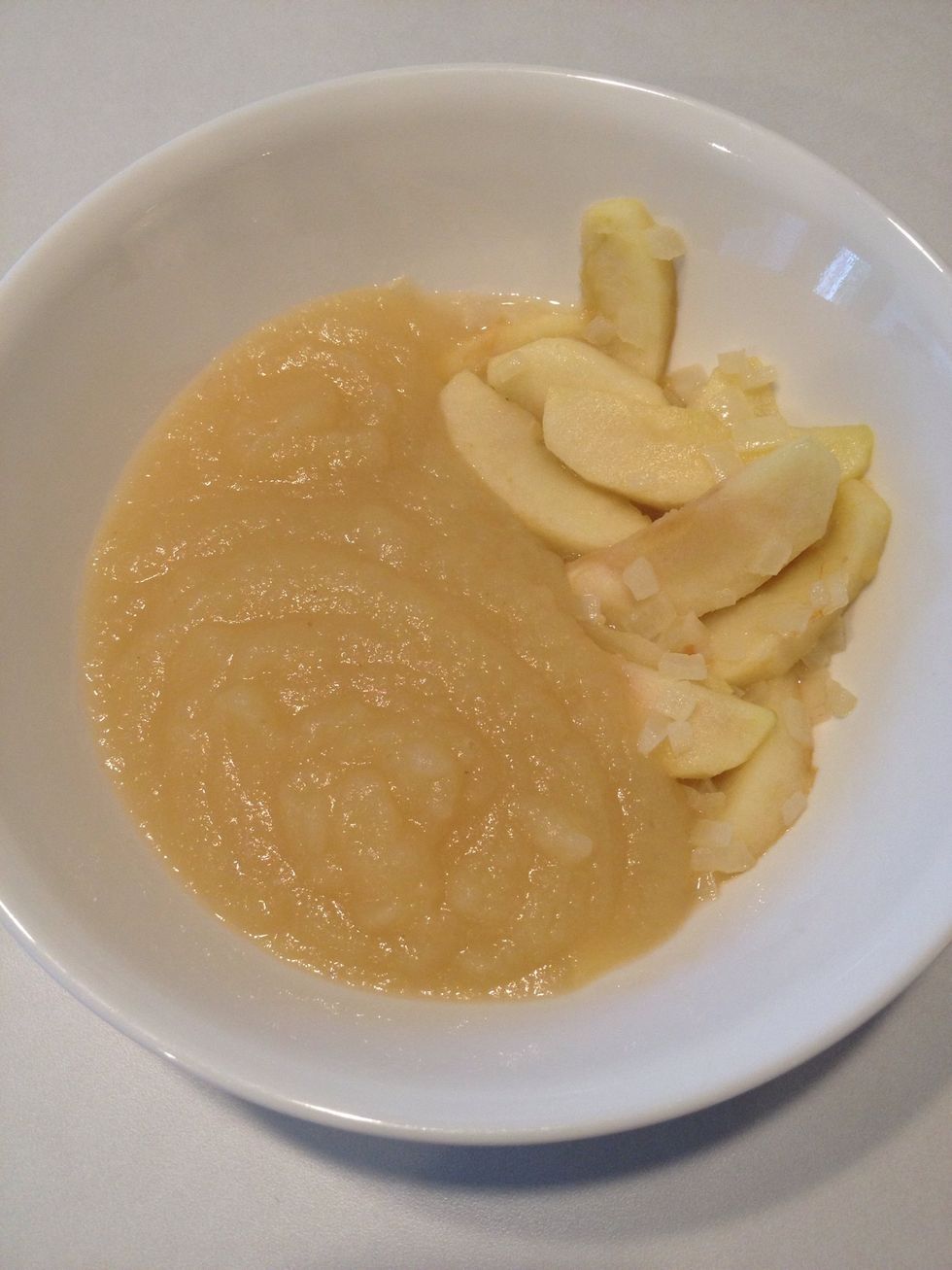 While pork chops are cooking, return to apple and onion bowl. Add applesauce.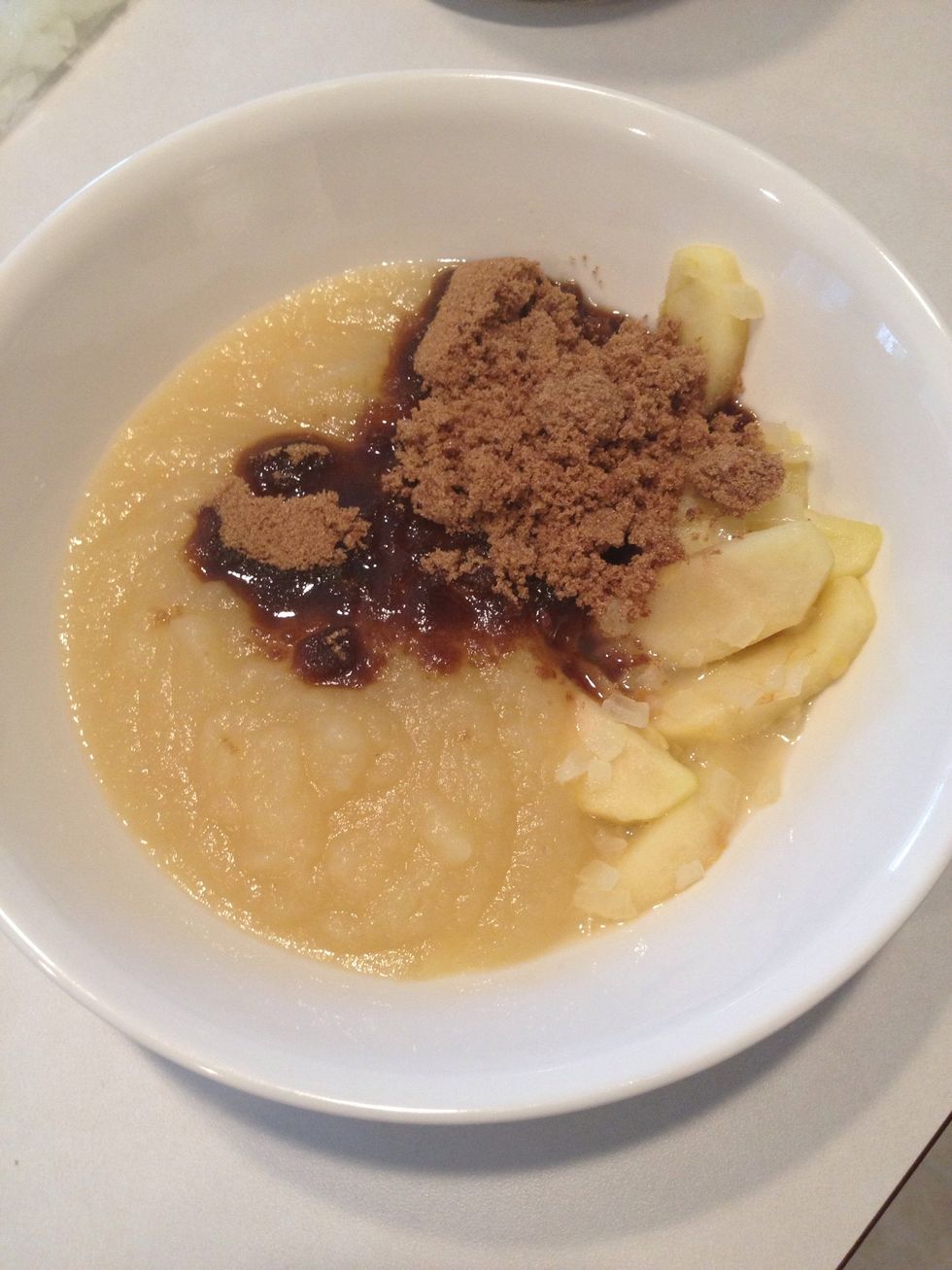 Add brown sugar.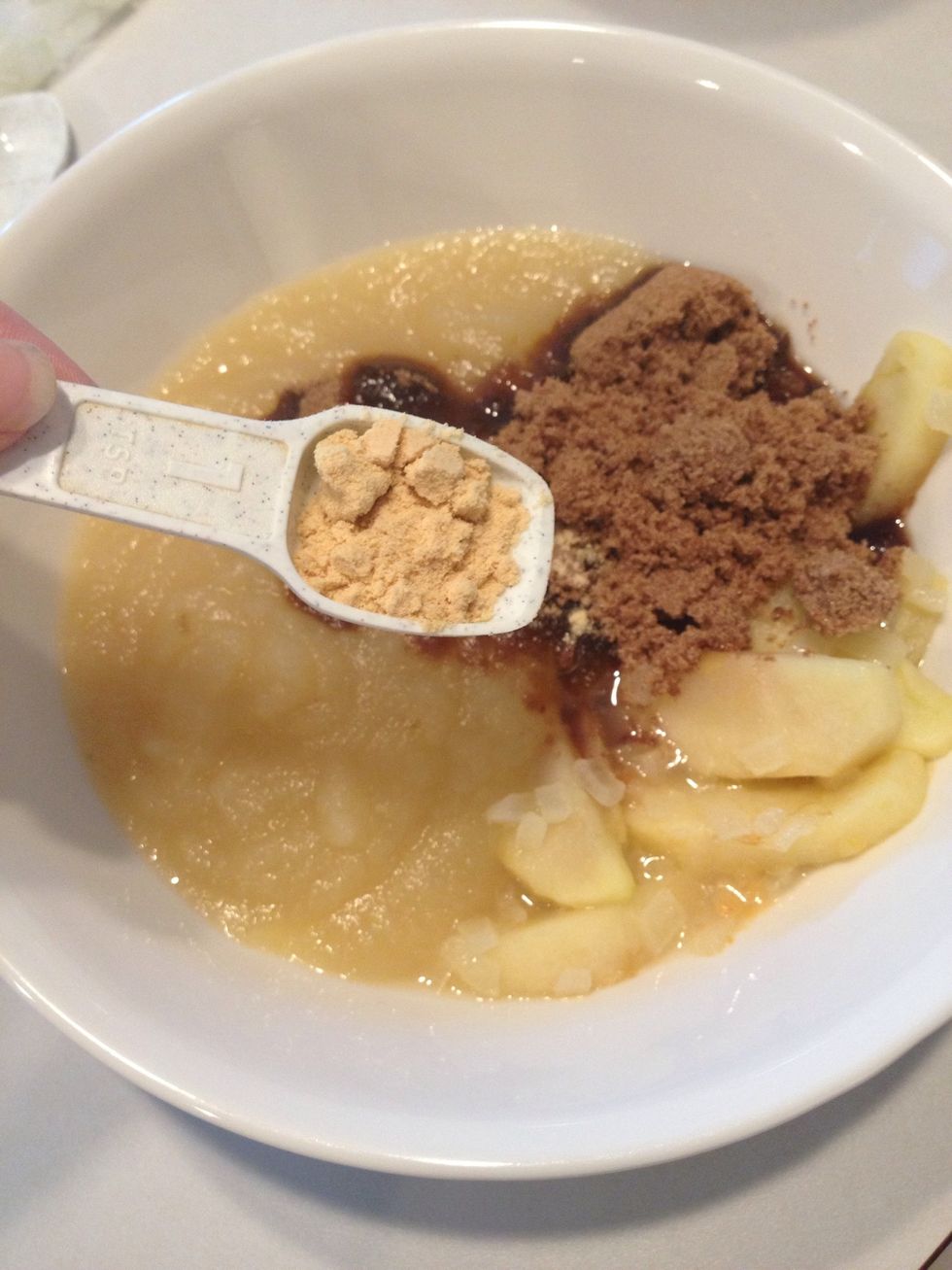 Add dry mustard.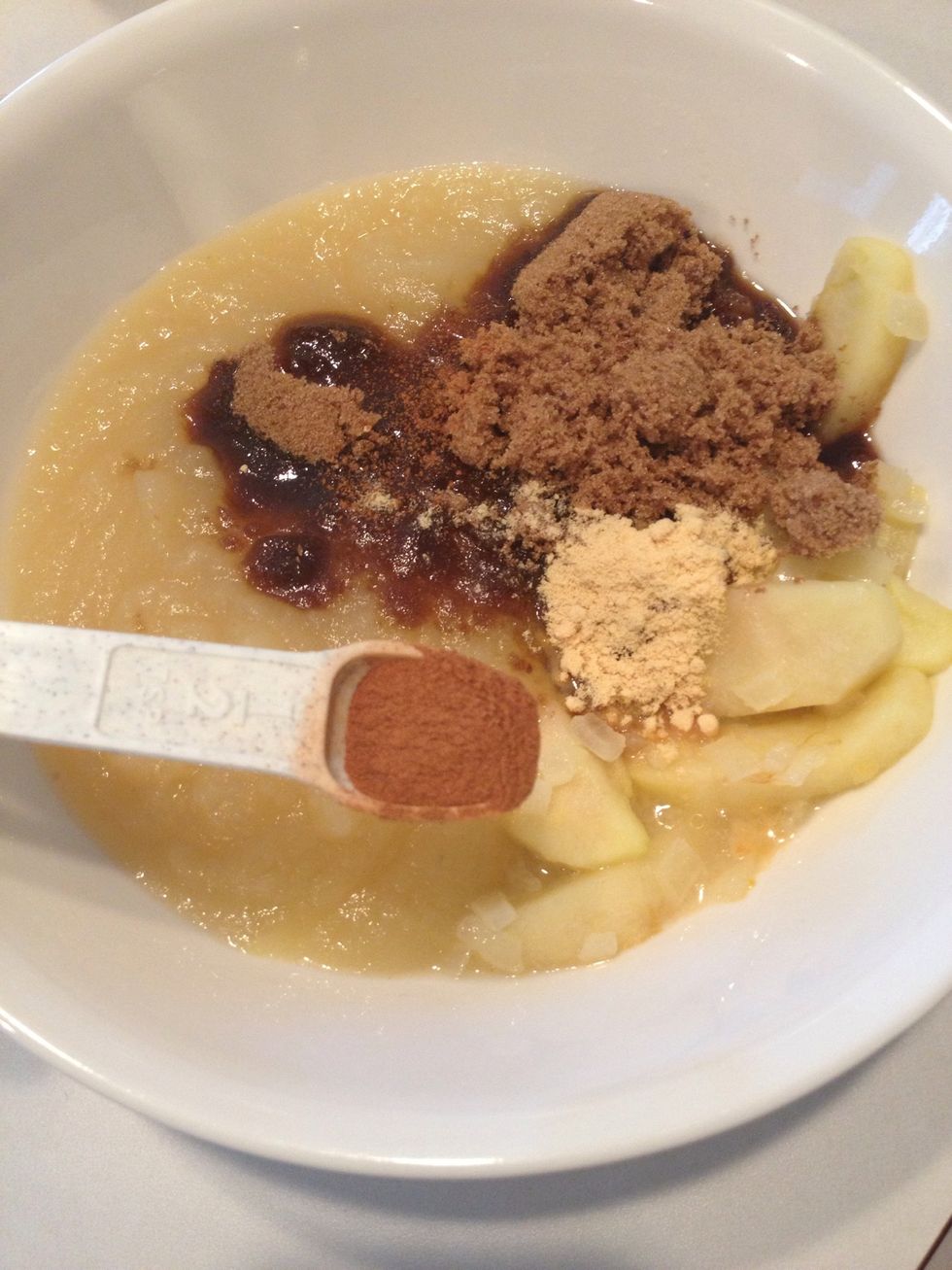 Add cinnamon.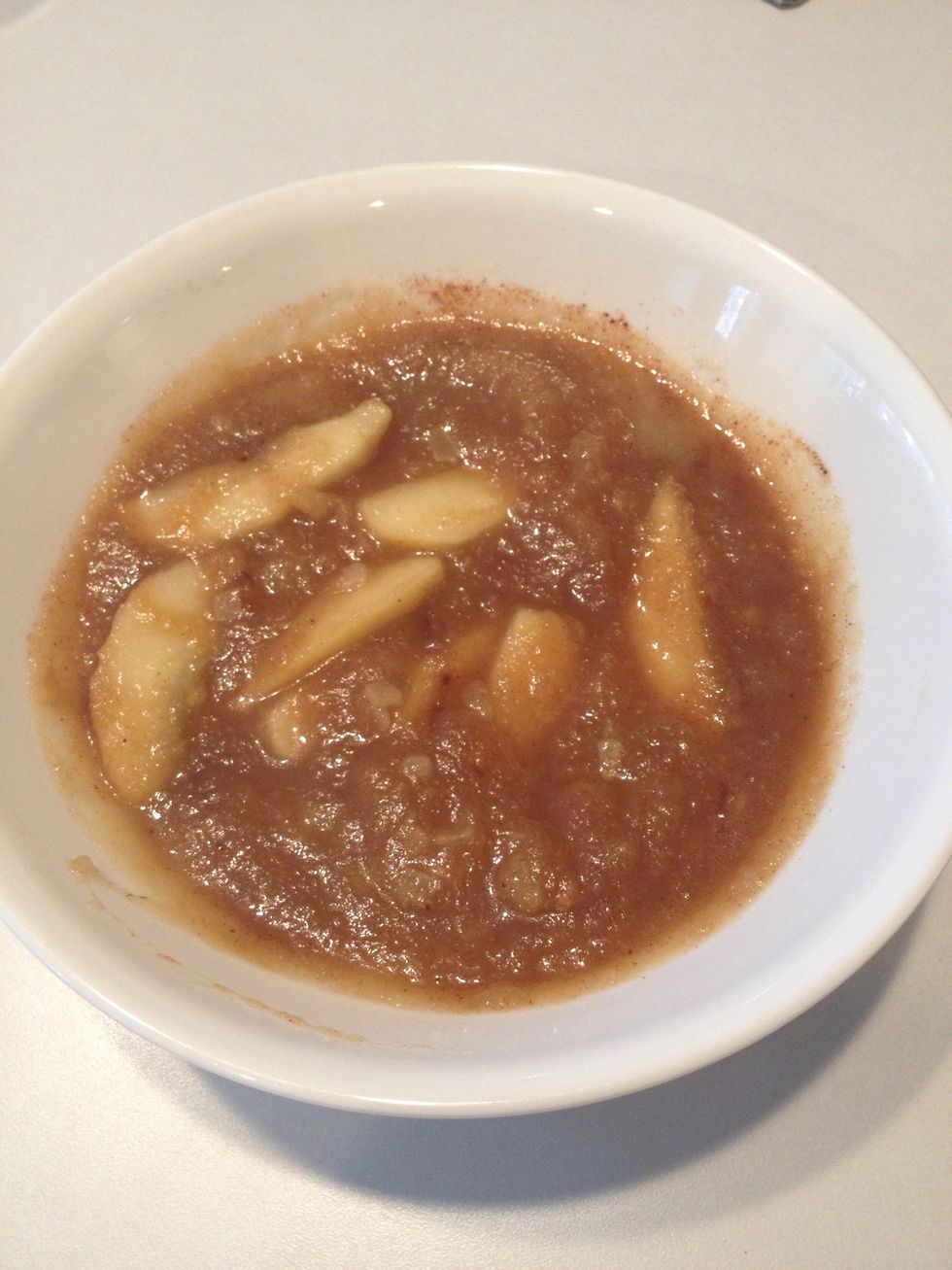 Stir well. Set aside.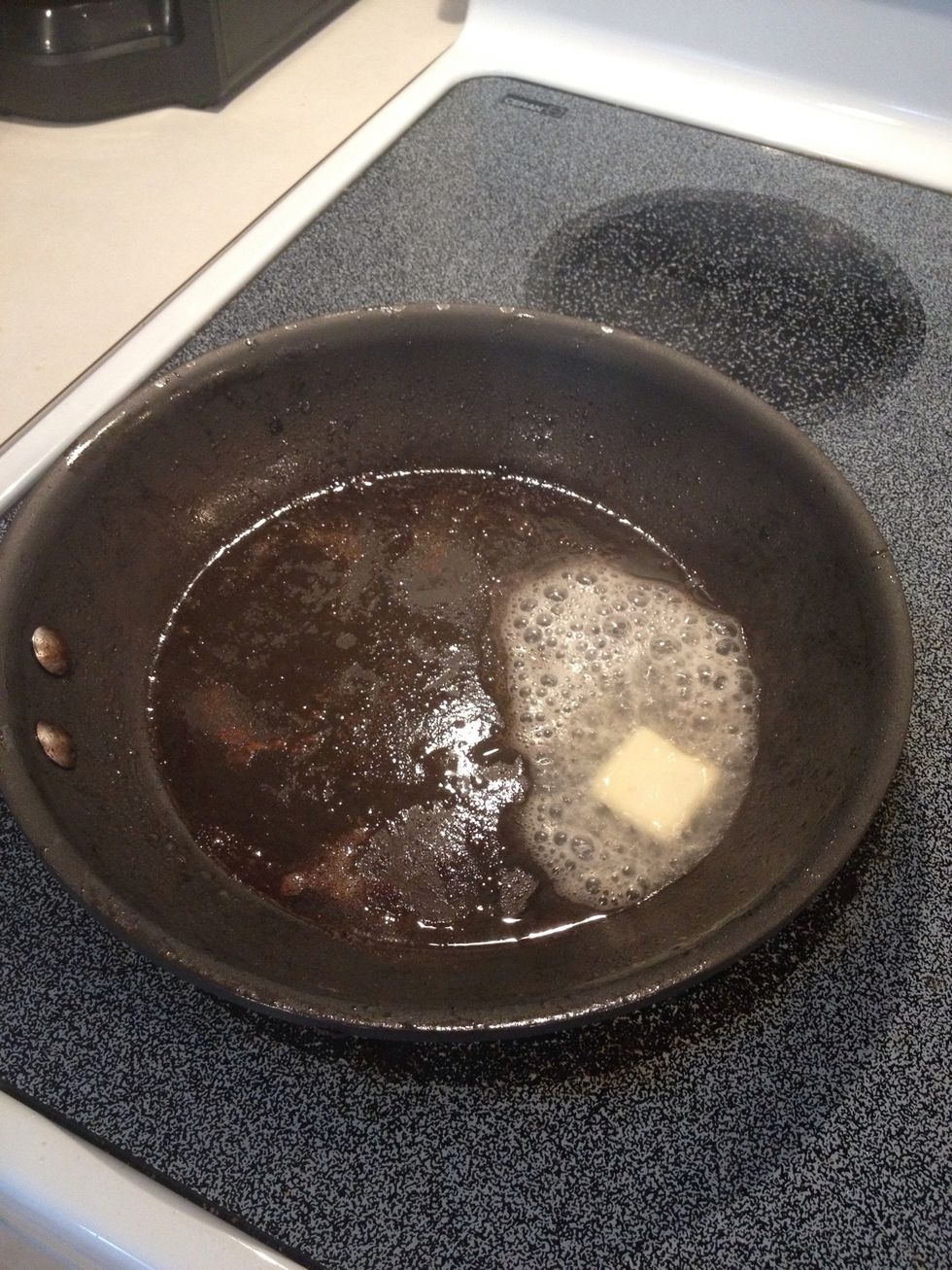 As pork chops brown, place them in a greased baking dish. You may have to add a little more butter as you continue browning all your pork chops.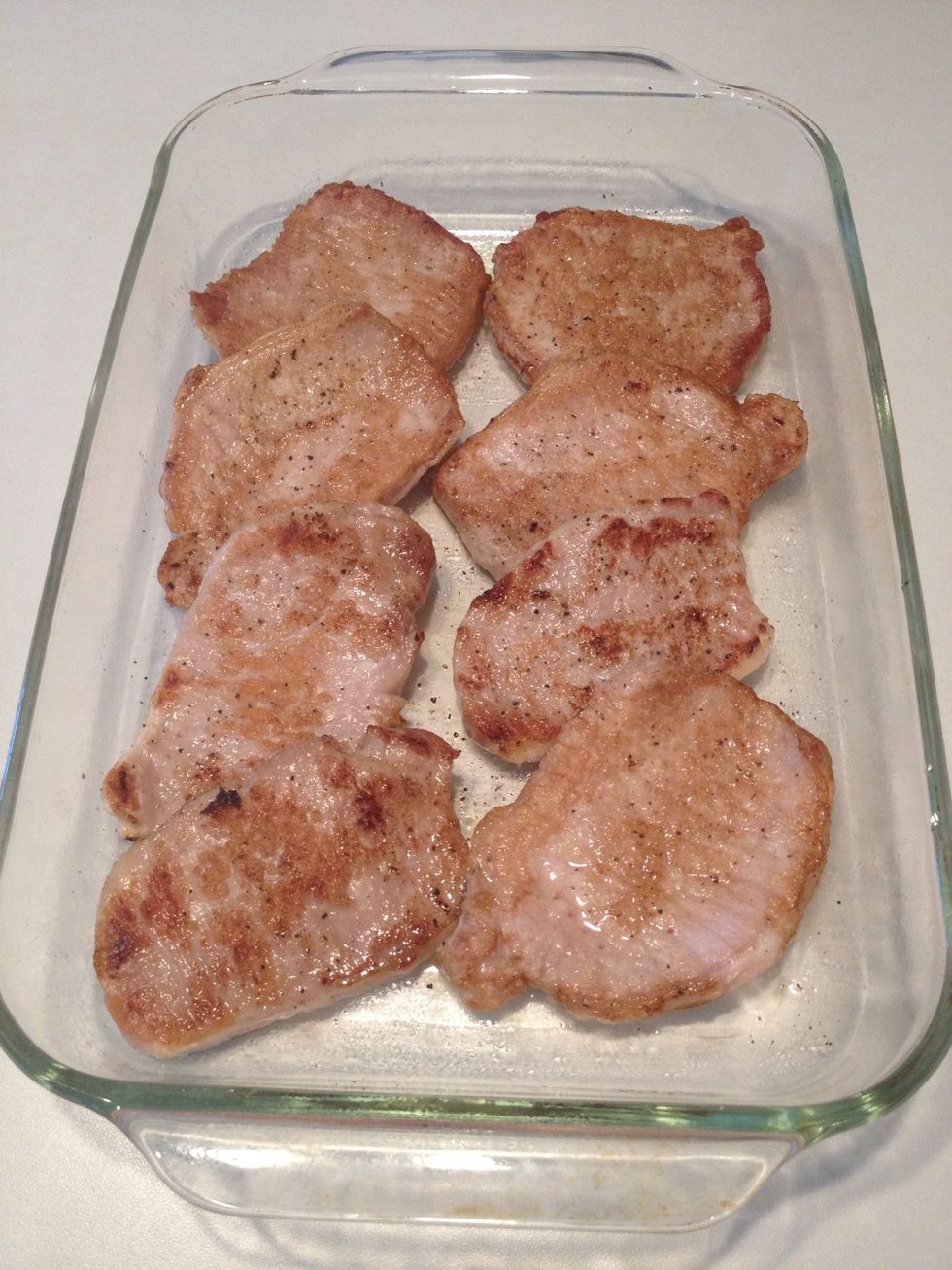 Eight breakfast chops fit nicely in a large rectangular baking dish.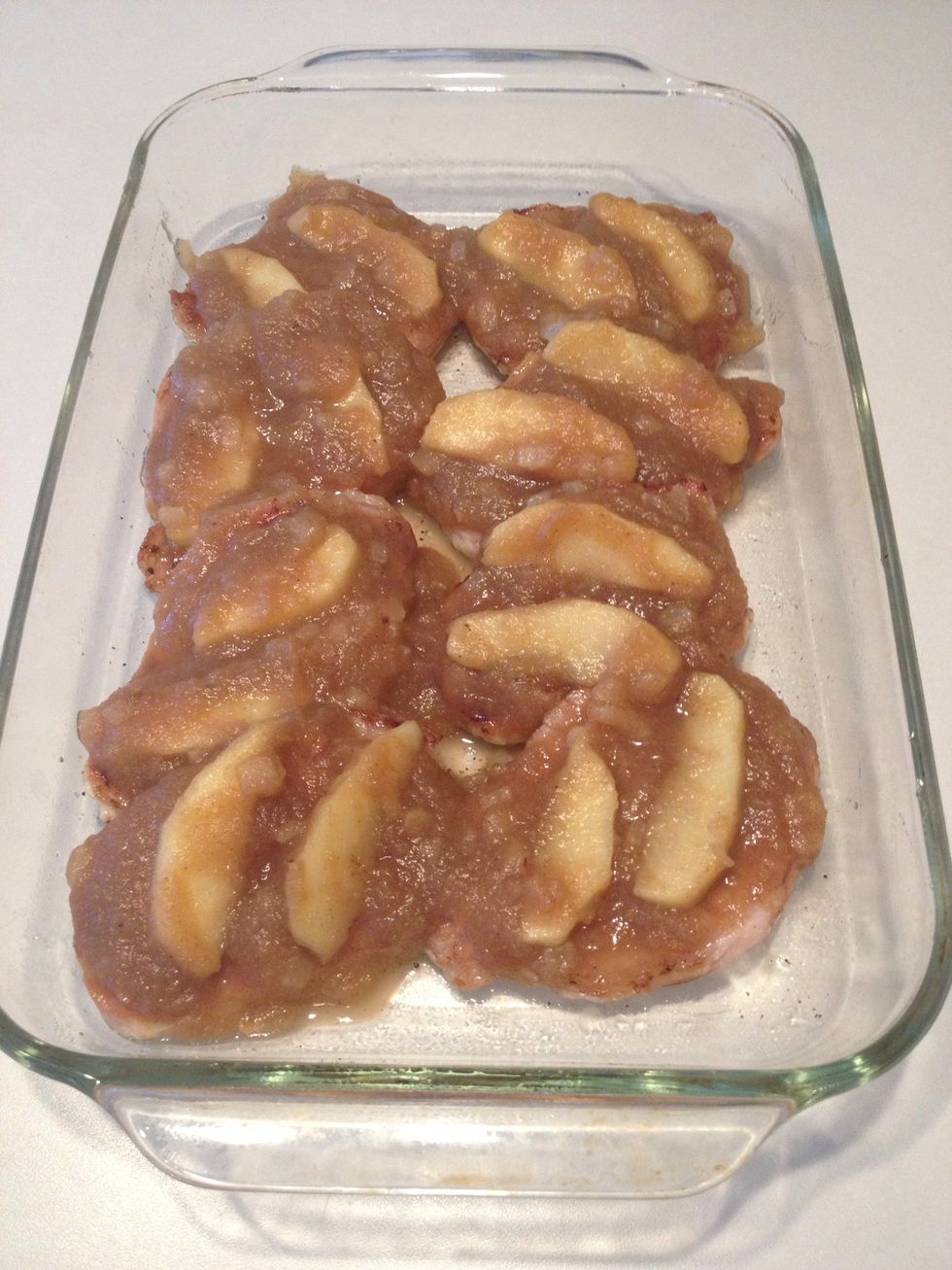 Cover each pork chop with apple mixture and arrange apple slices neatly on top.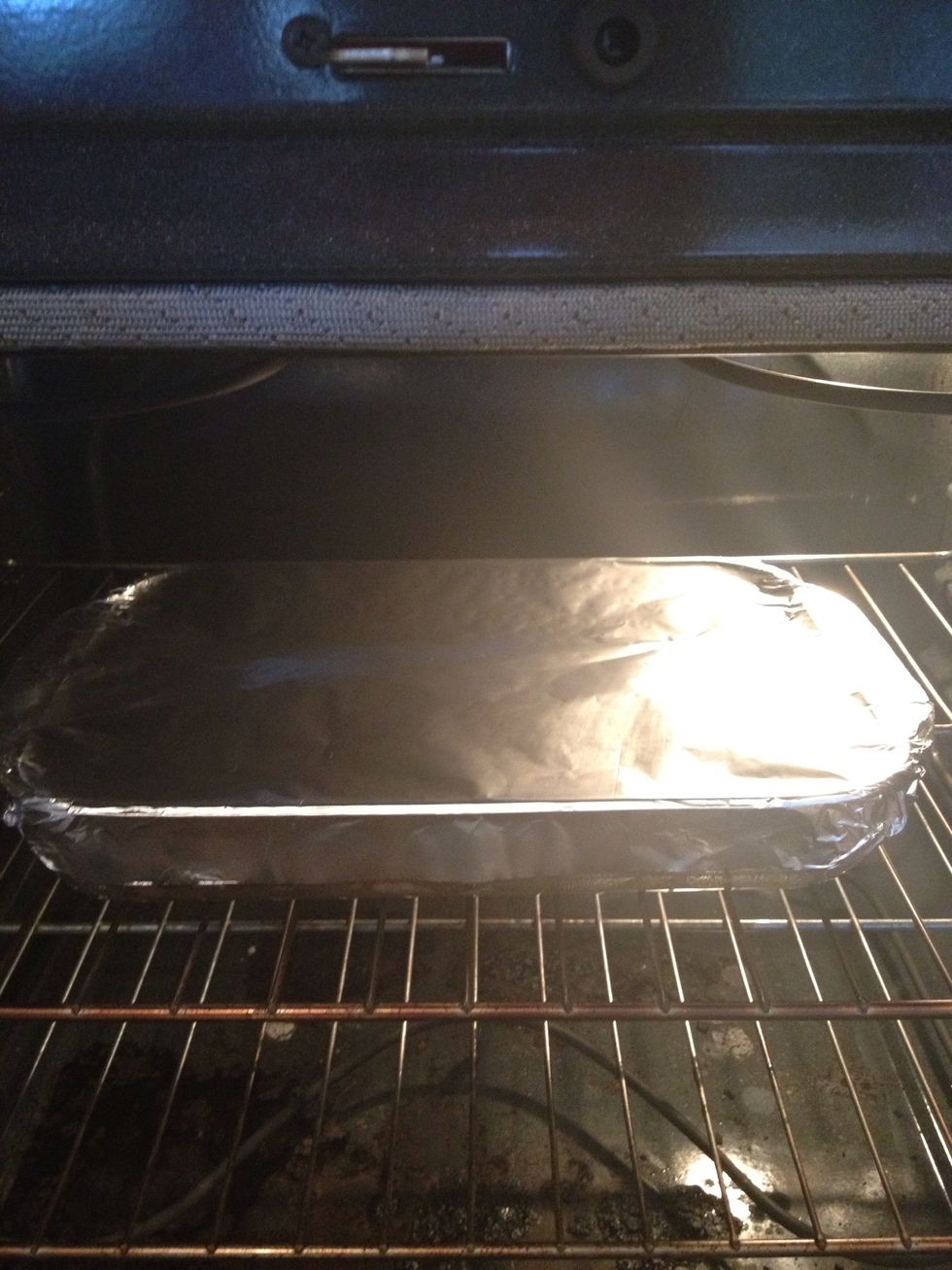 Cover dish with foil and bake for 25-30 minutes.
Serve and enjoy!
8.0 Boneless, thin pork chops (breakfast chops)
1.0 Apple, peeled and sliced
2.0Tbsp Butter
1.0c Applesauce
4.0Tbsp Brown sugar
1.0tsp Dry ground mustard
1/2tsp Ground cinnamon
1/4c Onion, chopped
Salt and pepper