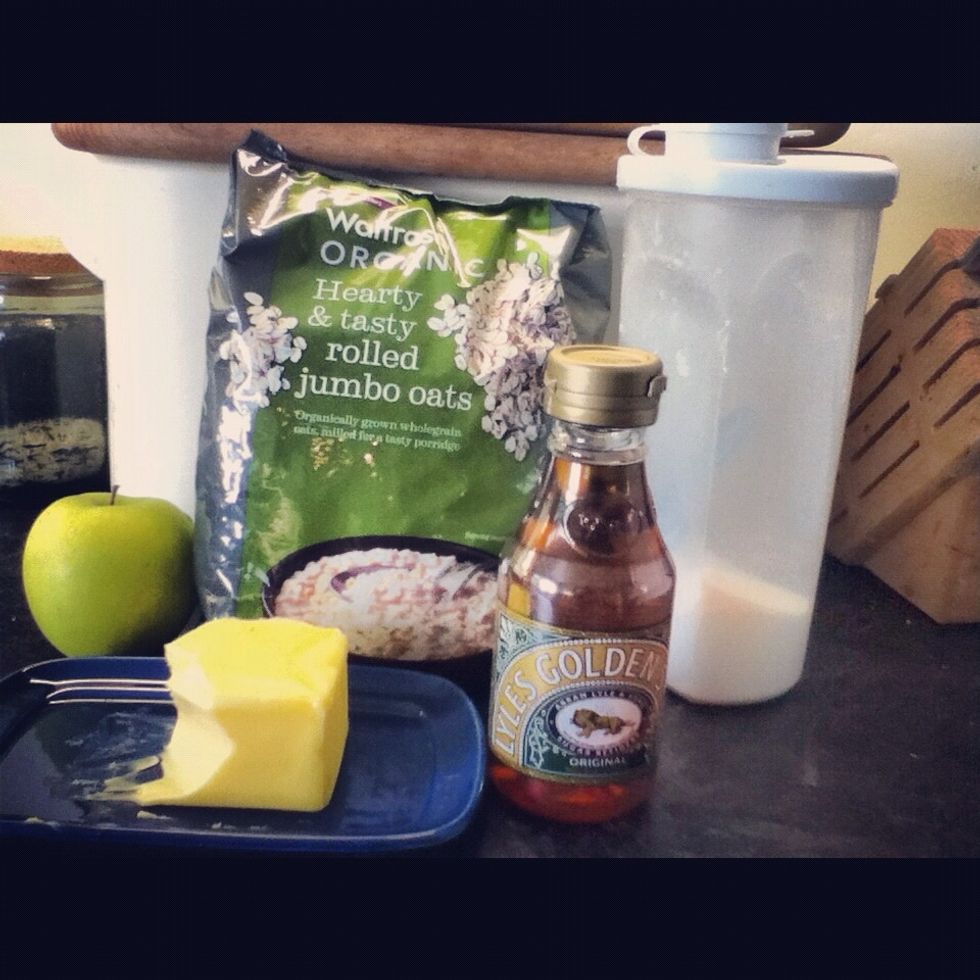 Gather your ingredients!
Pre-heat the oven to 180•C . (160 for fan ovens)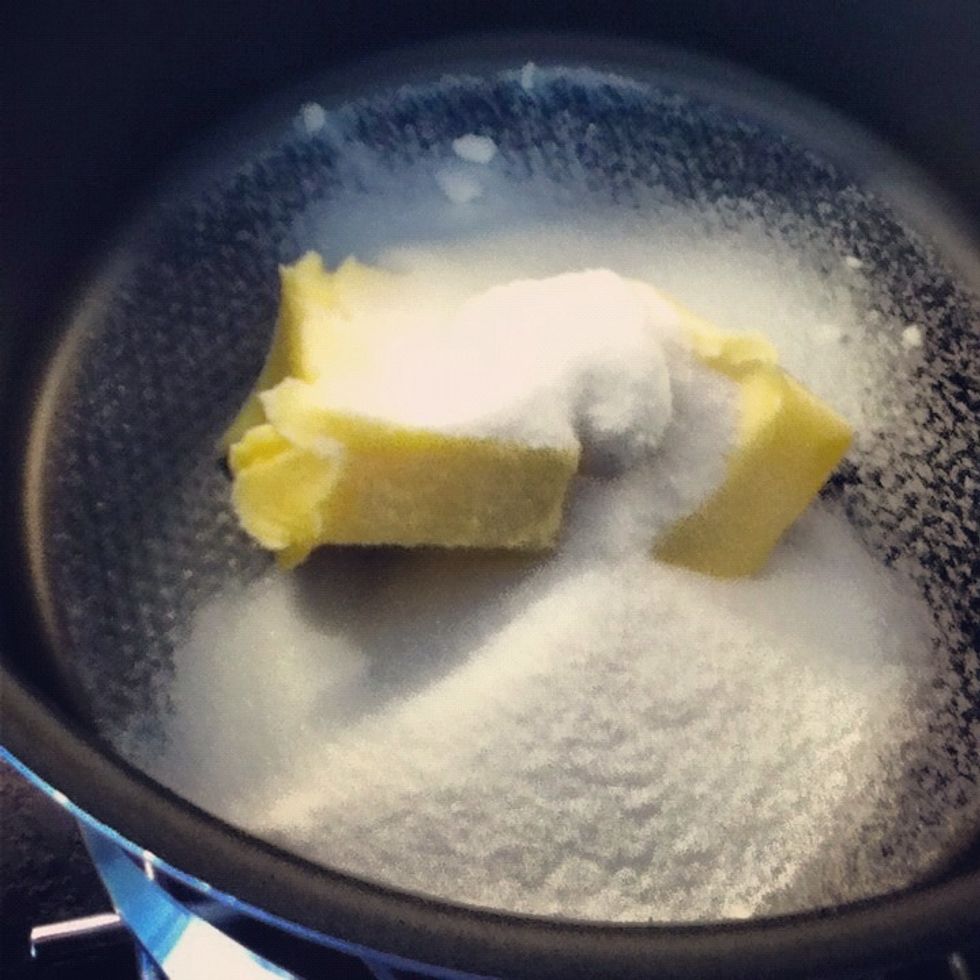 Put the butter and sugar into the saucepan.
Add 3 tablespoons of golden syrup!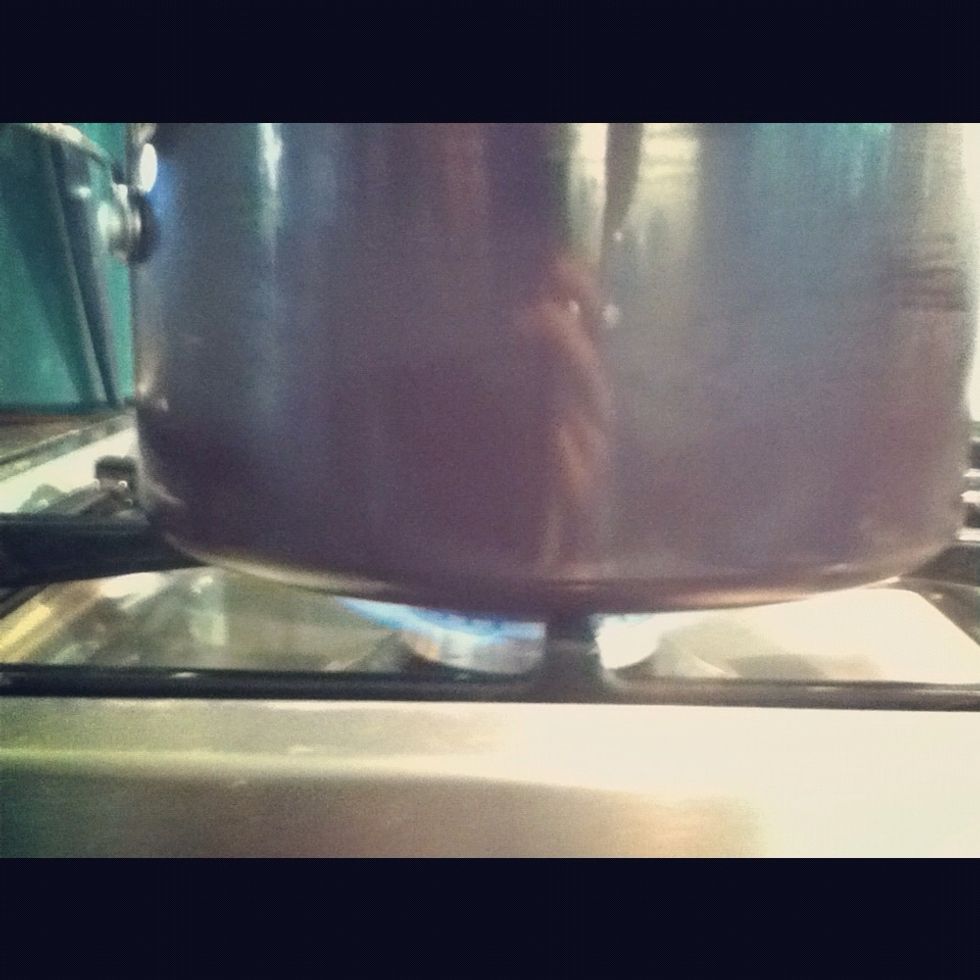 Put the saucepan onto a medium heat.
Mix it continuously. It should start to melt...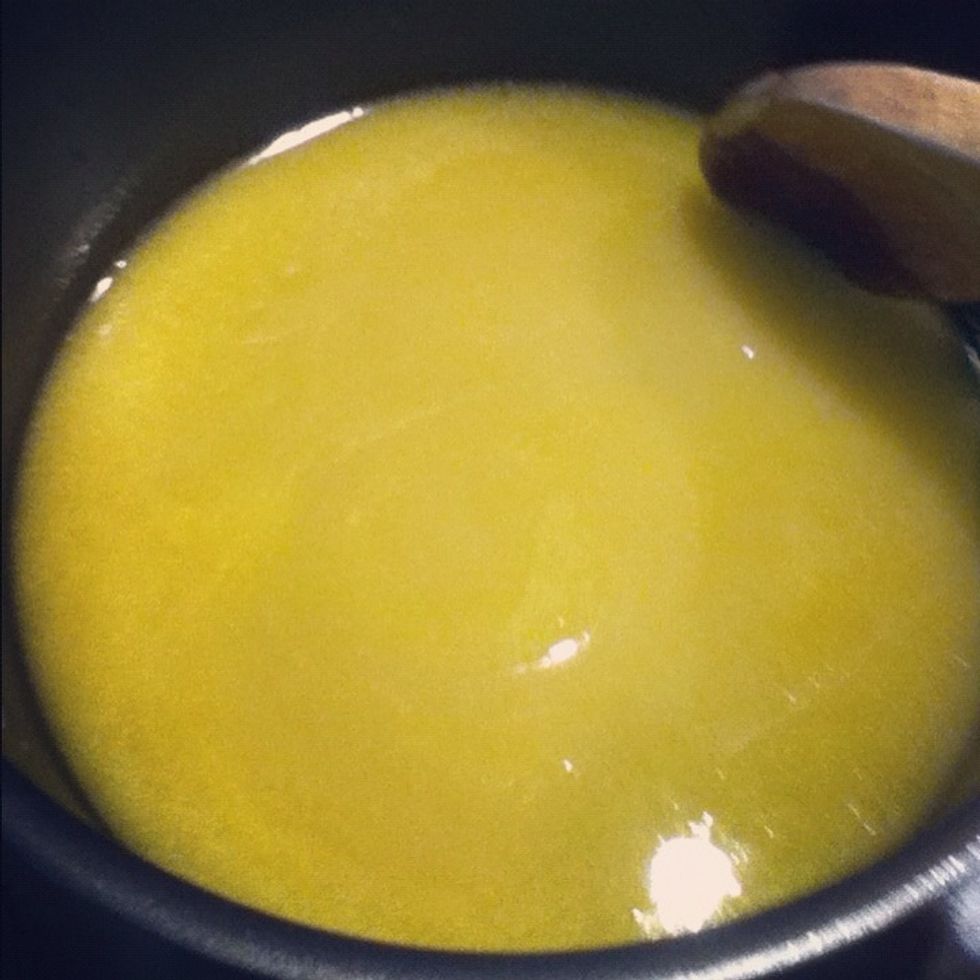 ...and should end up like this. Do not let it boil.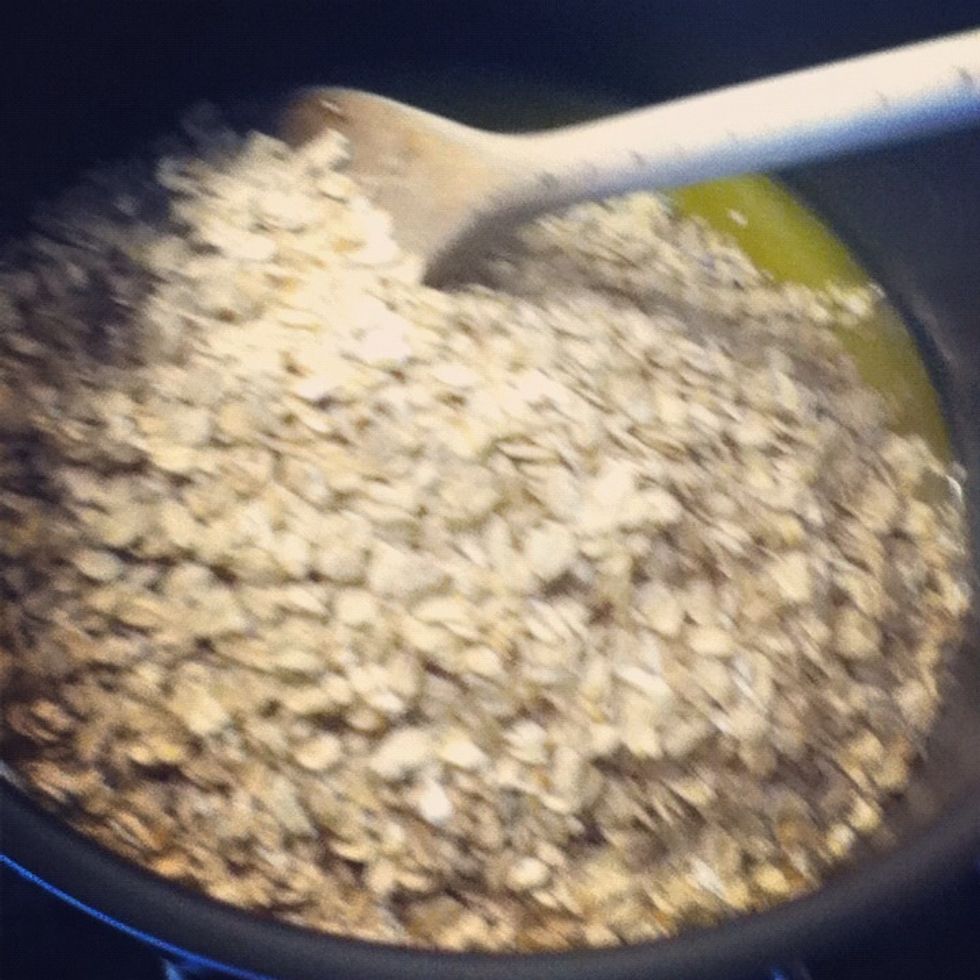 Take the saucepan off the heat, and pour in your oats.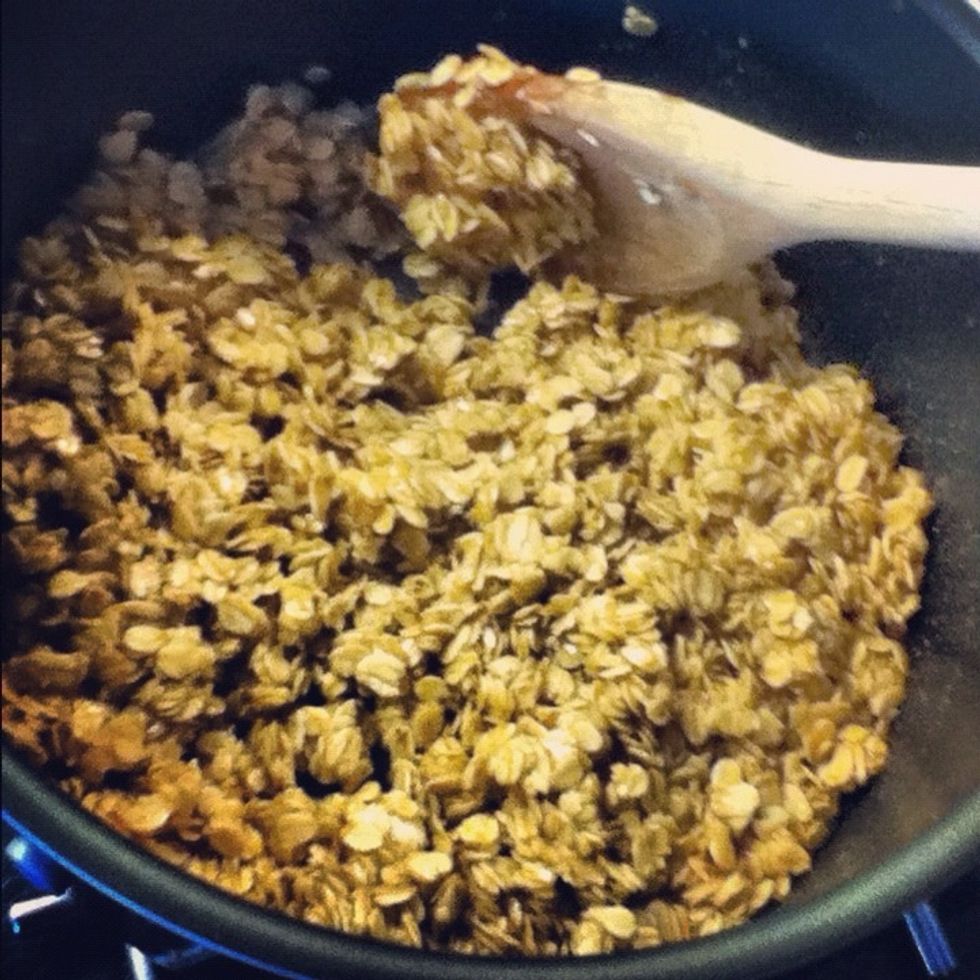 Mix until there aren't any more dry oats.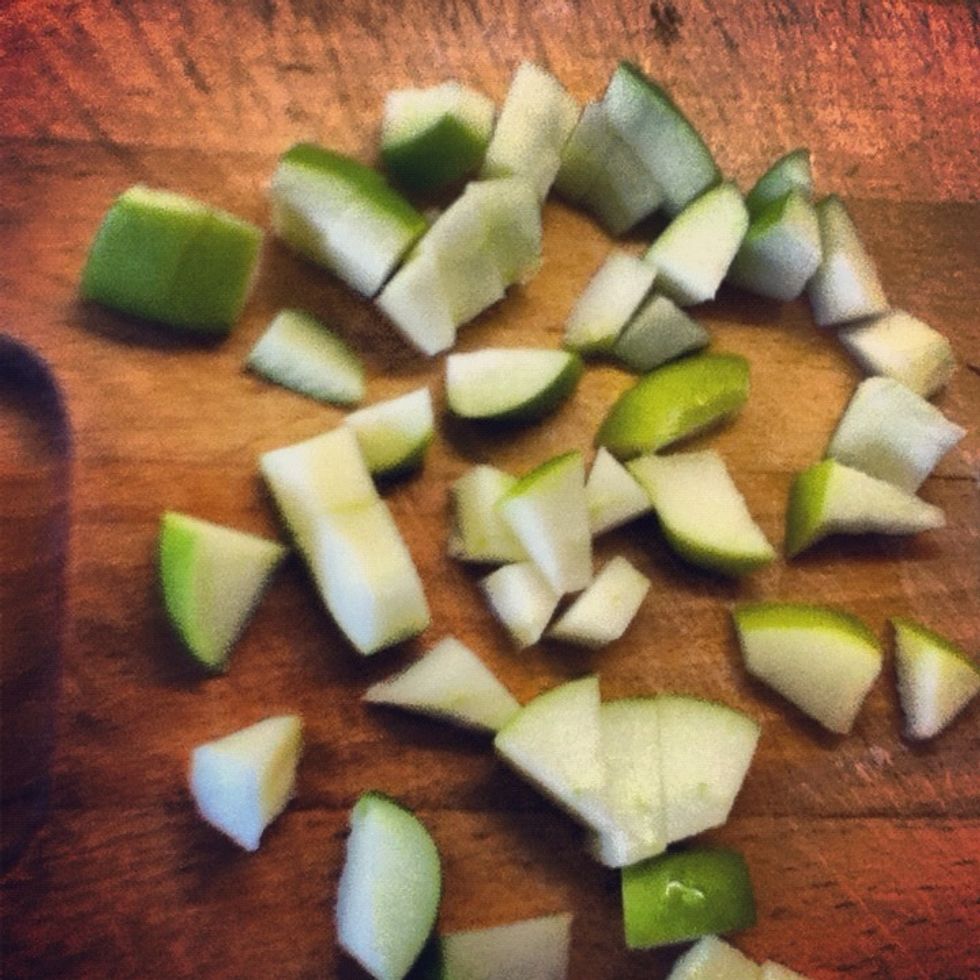 Chop up your apple. You could use other things here such as cherries, nuts, or chocolate chips!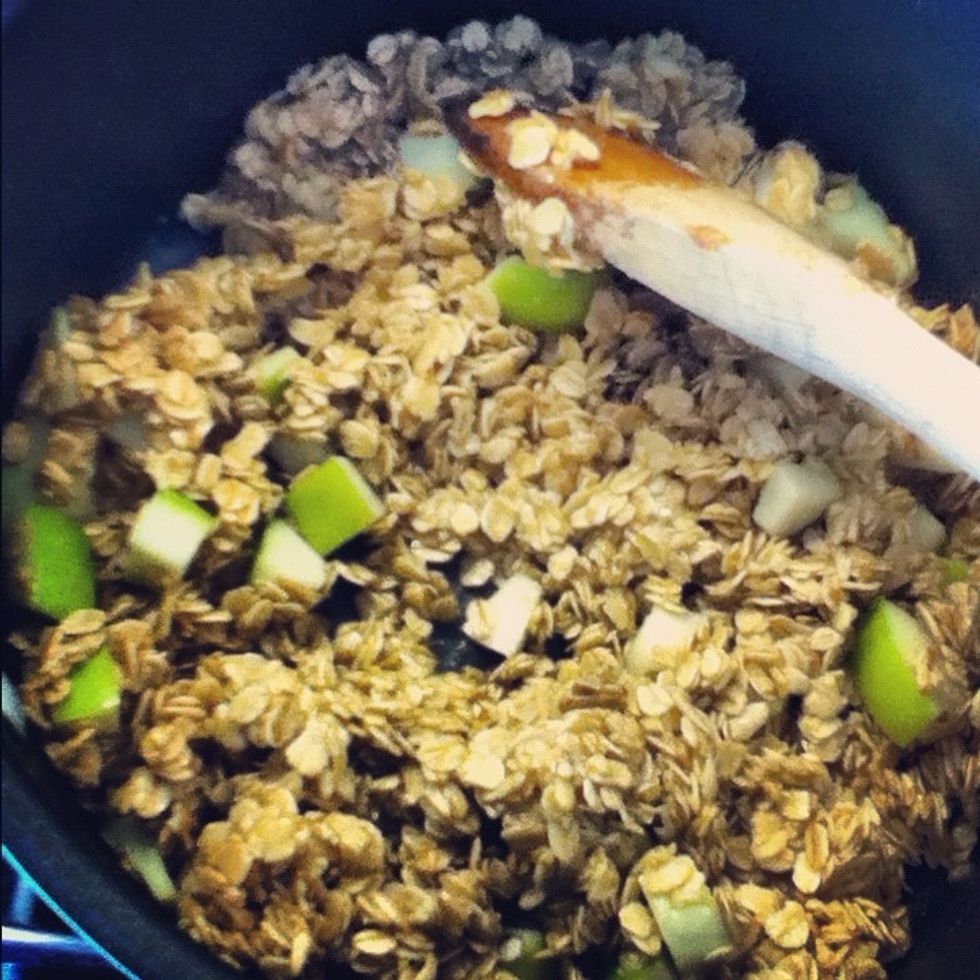 Pour in the apple chunks and mix them in gooooood.
Grease up that baking dish! I used butter.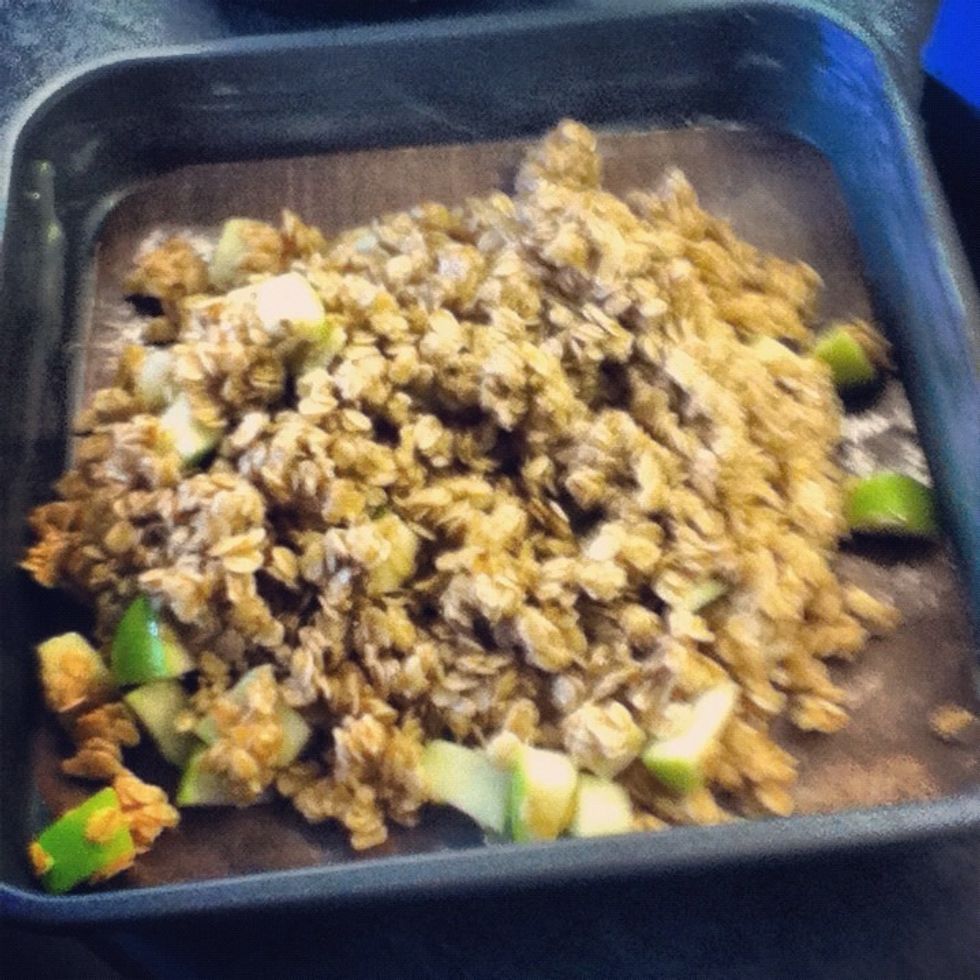 Pour your mixture into the baking dish.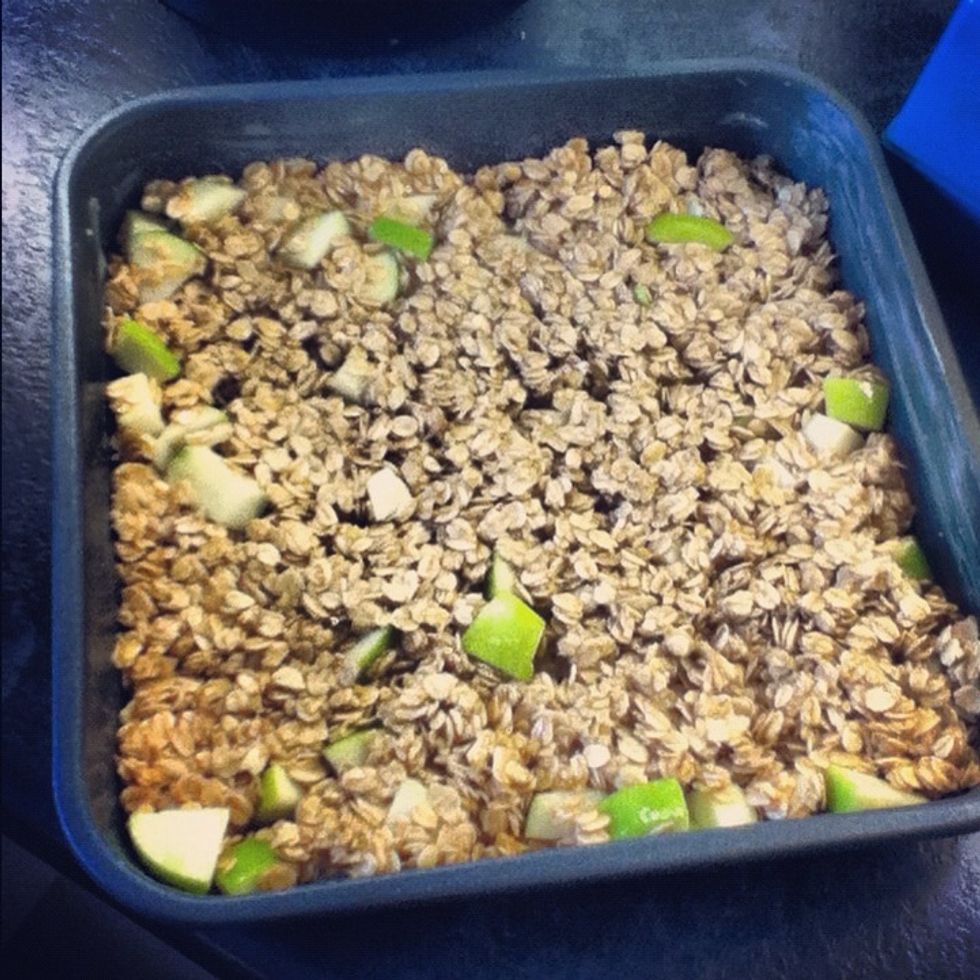 Make sure you flatten it down well. If it's tightly packed then it's less likely to fall apart later.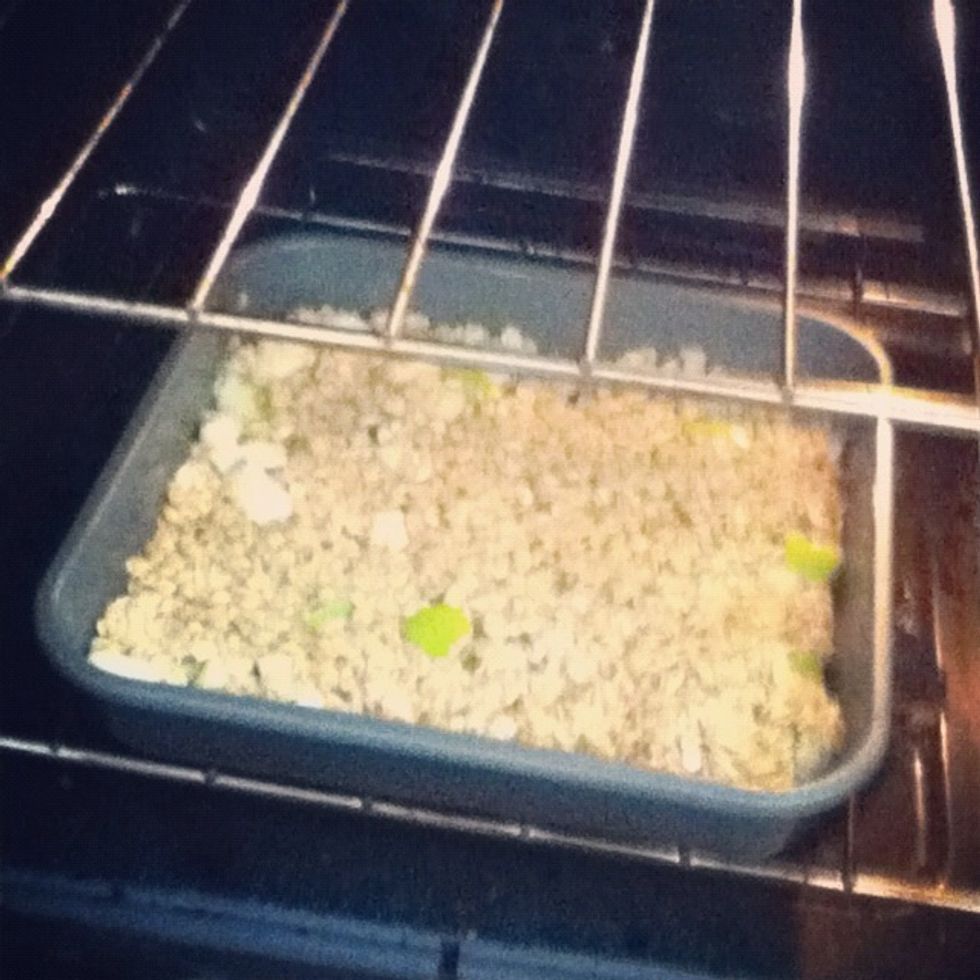 Put in the oven for 15(ish) minutes. This may change depending on how thick your mixture is; it's ready when the EDGES turn golden brown. (If you leave it in too long it'll be rock hard when cooled.)
Might as well start washing up...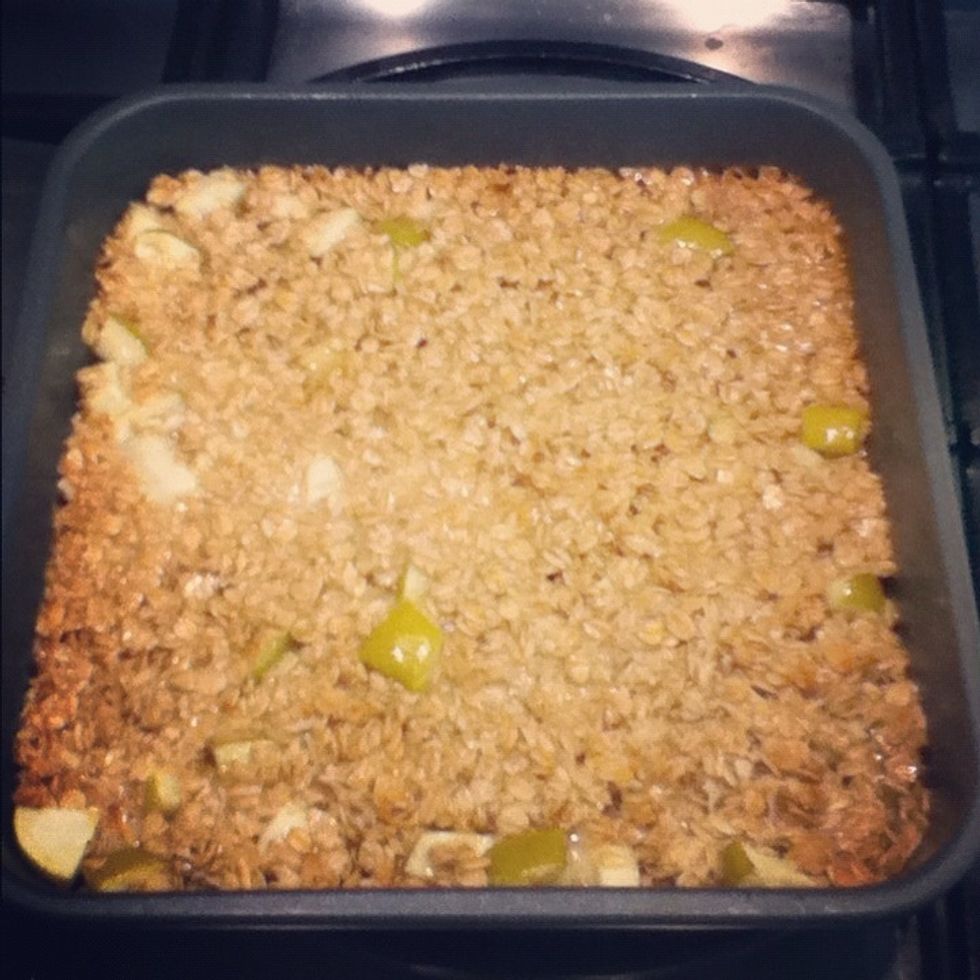 Remove the flapjack from the oven. The mixture will still be squishy- don't panic, it's supposed to be. Leave it to cool for about 20 minutes. After 20 mins check to see if it's relatively solid.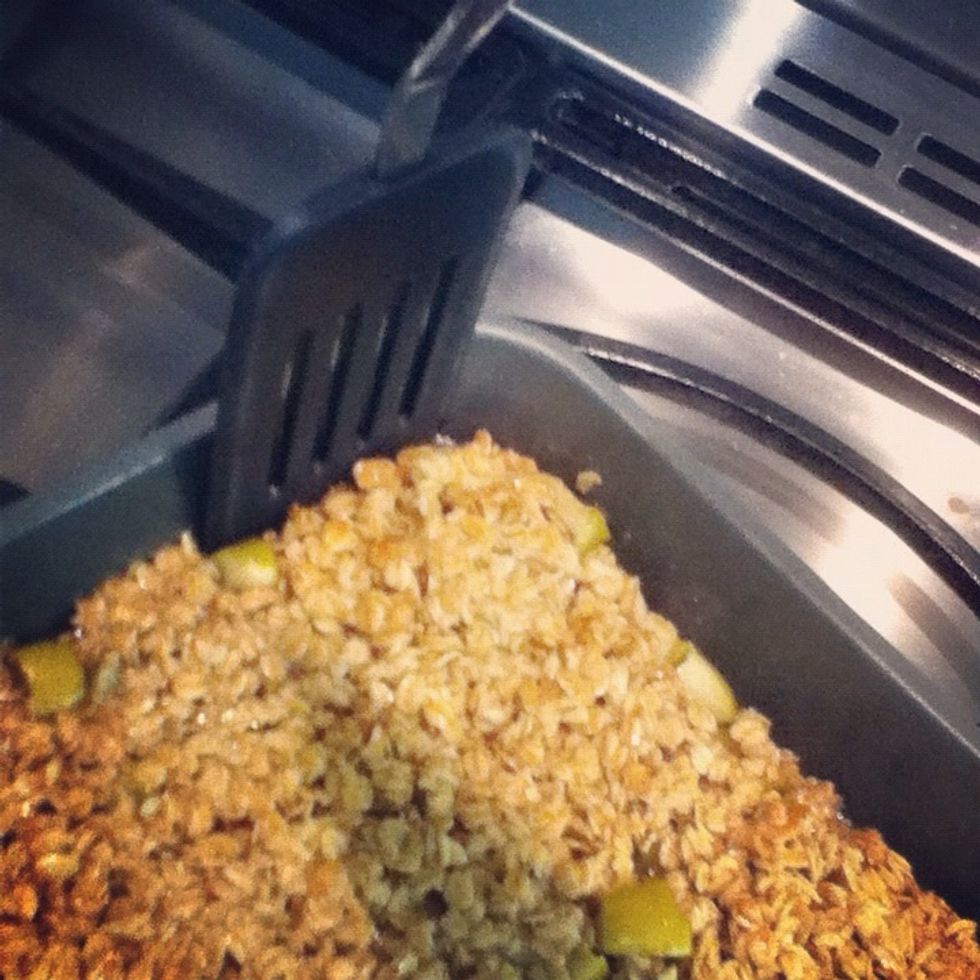 If it's solid, prise it away from the edges using a spatula. If not, it may need a little bit more time in the oven.
Chop up and enjoy!
100.0g Butter
100.0g Sugar
3.0Tbsp Golden Syrup
1/2 Eating Apple
200.0g Rolled Oats
Saucepan
Wooden spoon
Baking tray