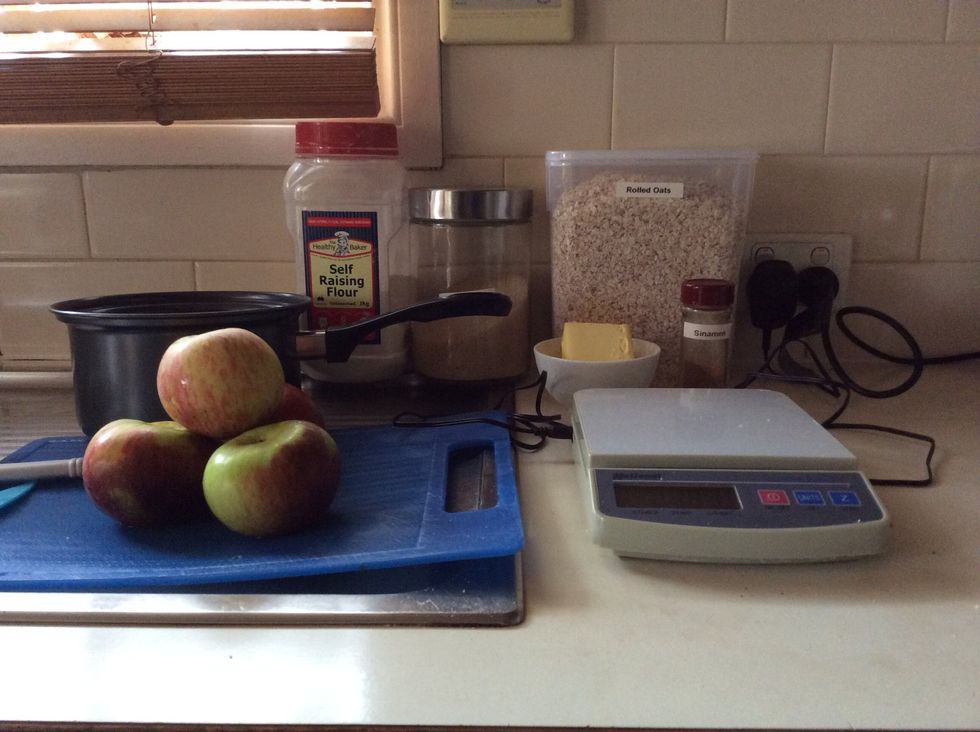 These are all the ingredients you need. Before you start, heat the oven to 180 degrees Celsius (160 degrees Celsius for the fan).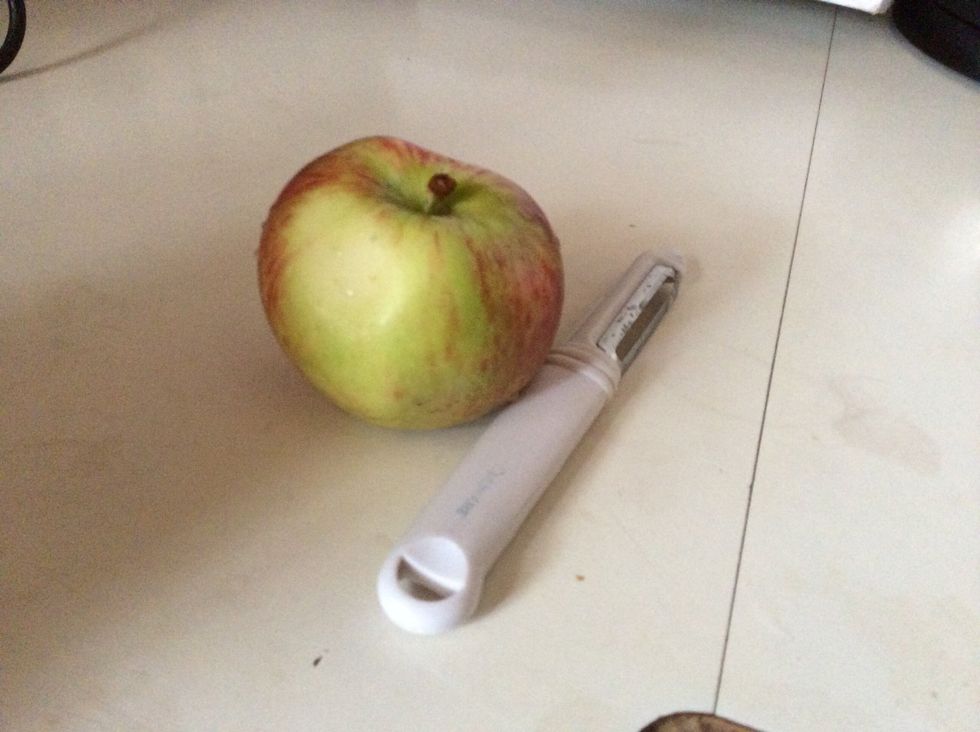 First start off by peeling the four apples
Here's what they should look like peeled. After that chop them into medium sized cubes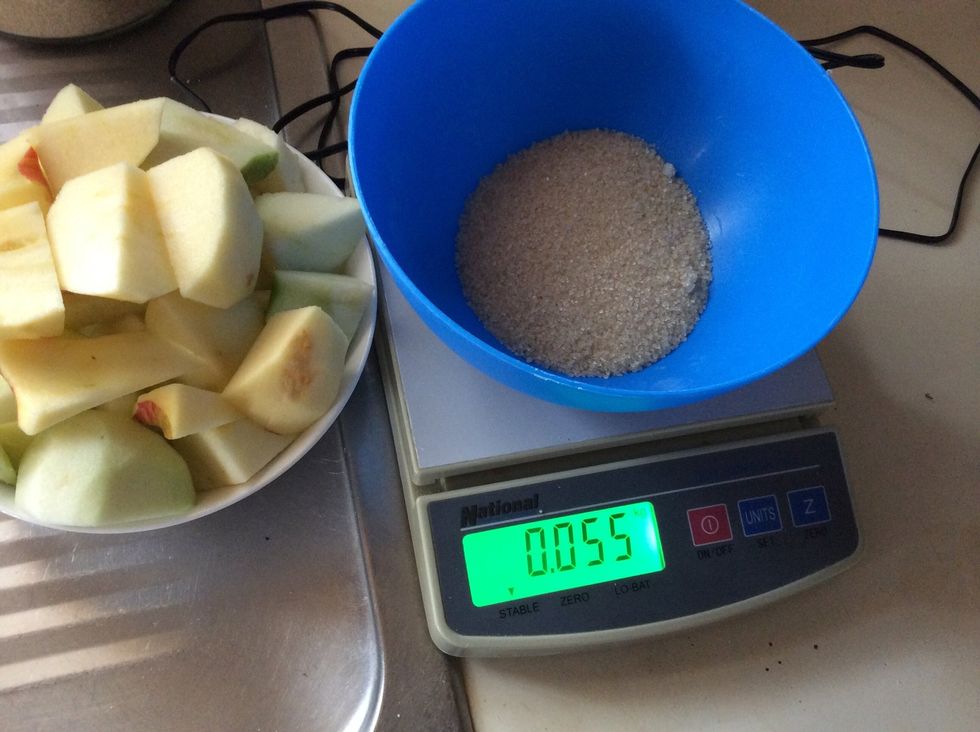 Put the Raw sugar and apple cubes into the pan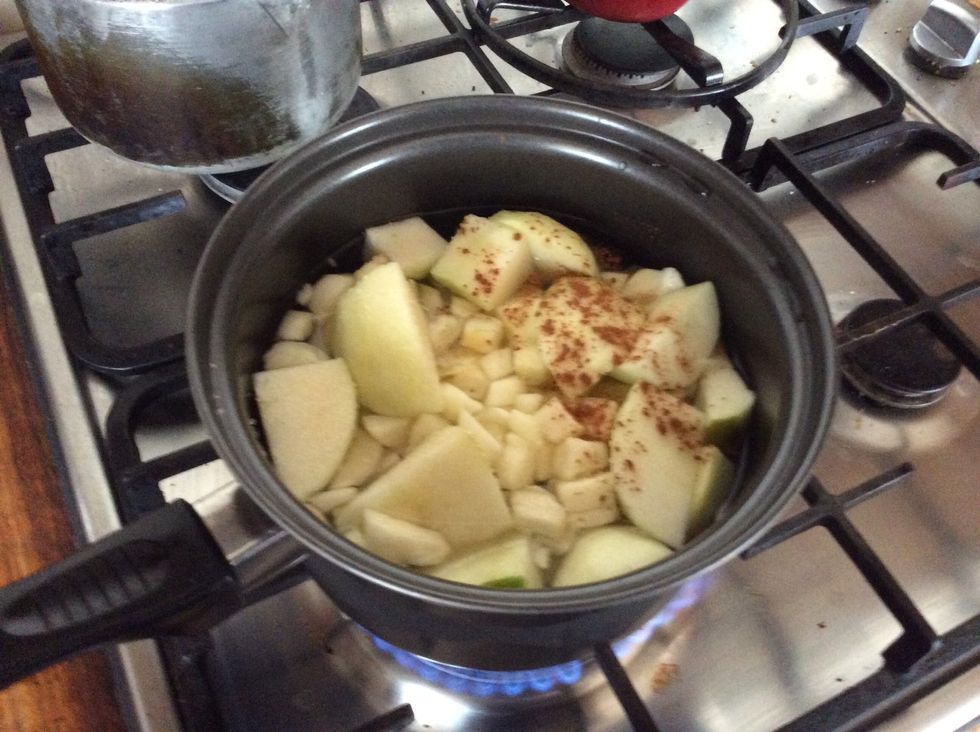 Add just enough water to cover the mixture. Add a some cinnamon (optional)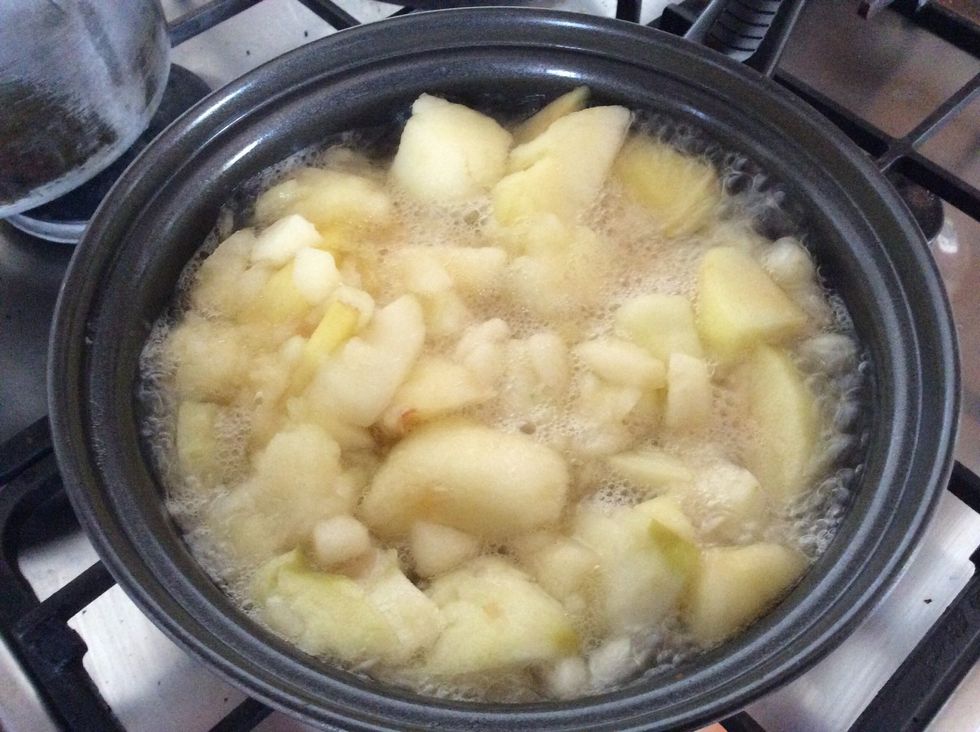 Heat gently, stirring now and again until the sugar has dissolved then turn up the heat and bring a boil. Turn down the heat and simmer gently for 4-5 minutes until the fruit has softened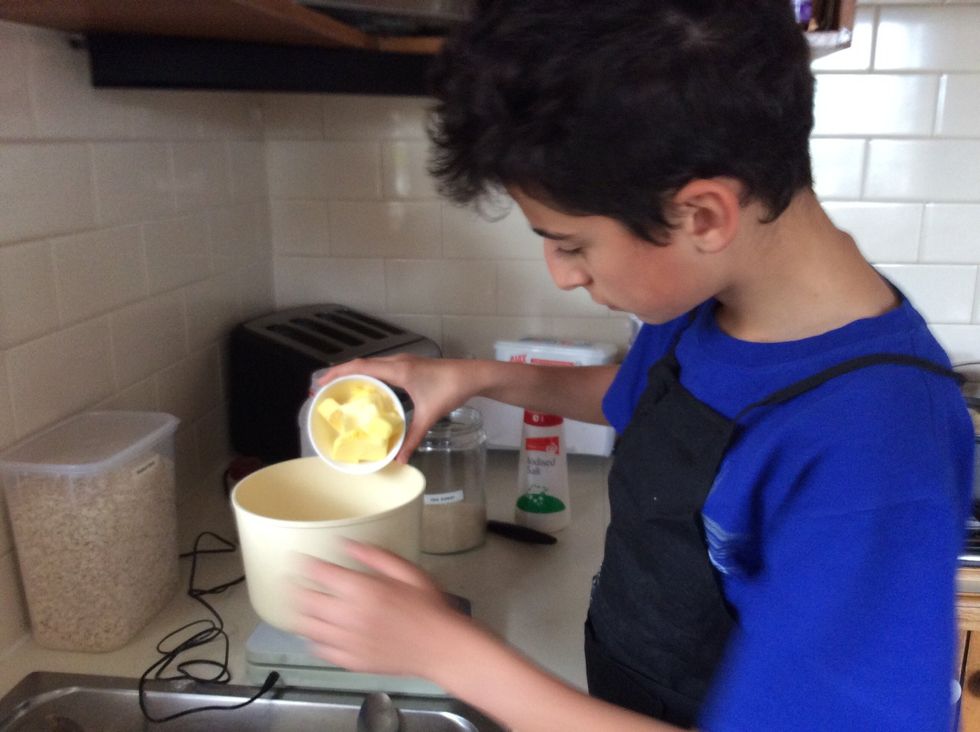 For the Crumble: put the butter, flour, sugar and salt into a mixing bowl.
Rub together with your fingertips until the mixture resembles bread crumbs
Stir in the rolled oats till the mixture is well combined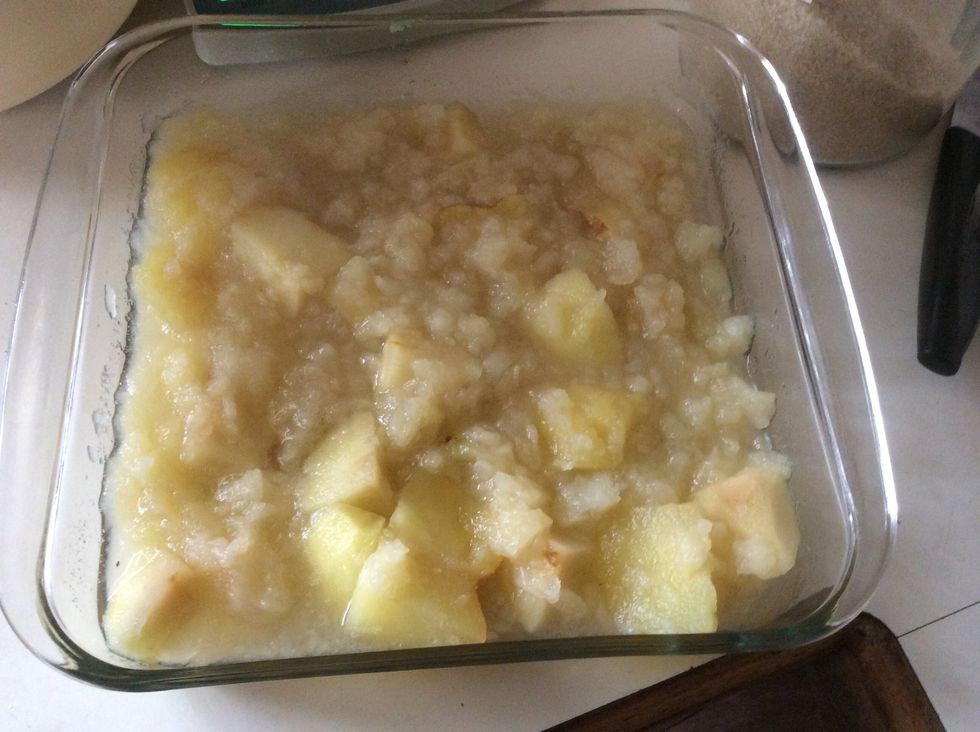 Going back to the fruit, get a saucepan and carefully place your apples on the bottom. Spread them all over the saucepan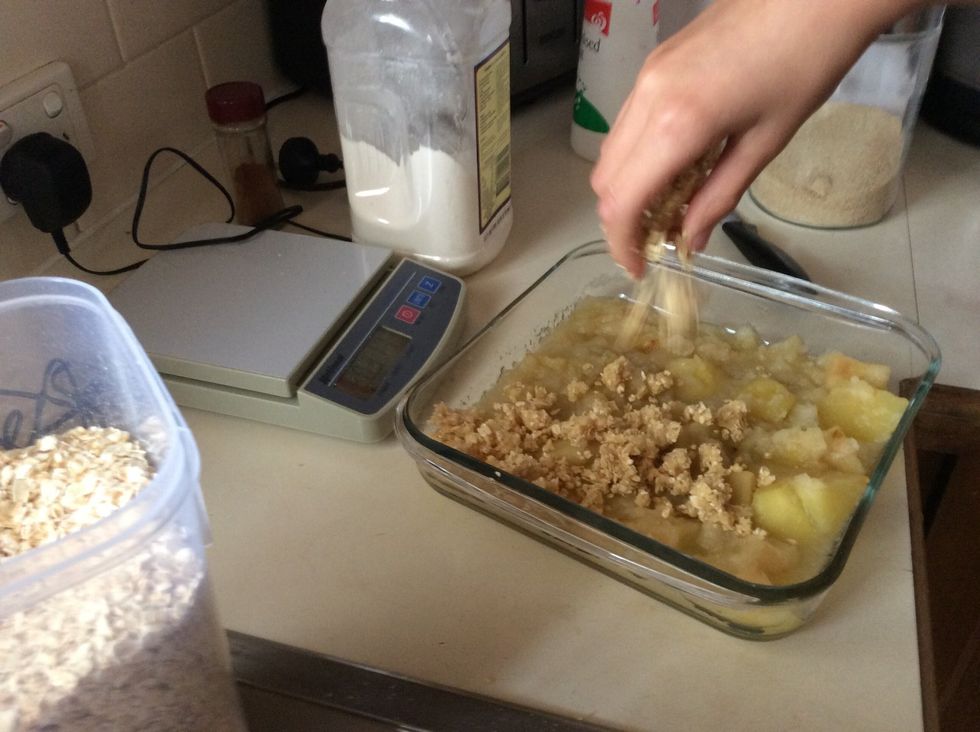 With your crumble, cover the top of the fruit and spread it all around the saucepan
This is what it should look like. Add a some cinnamon over the top and then put it into the oven for 10-15 minutes or until its gold and brown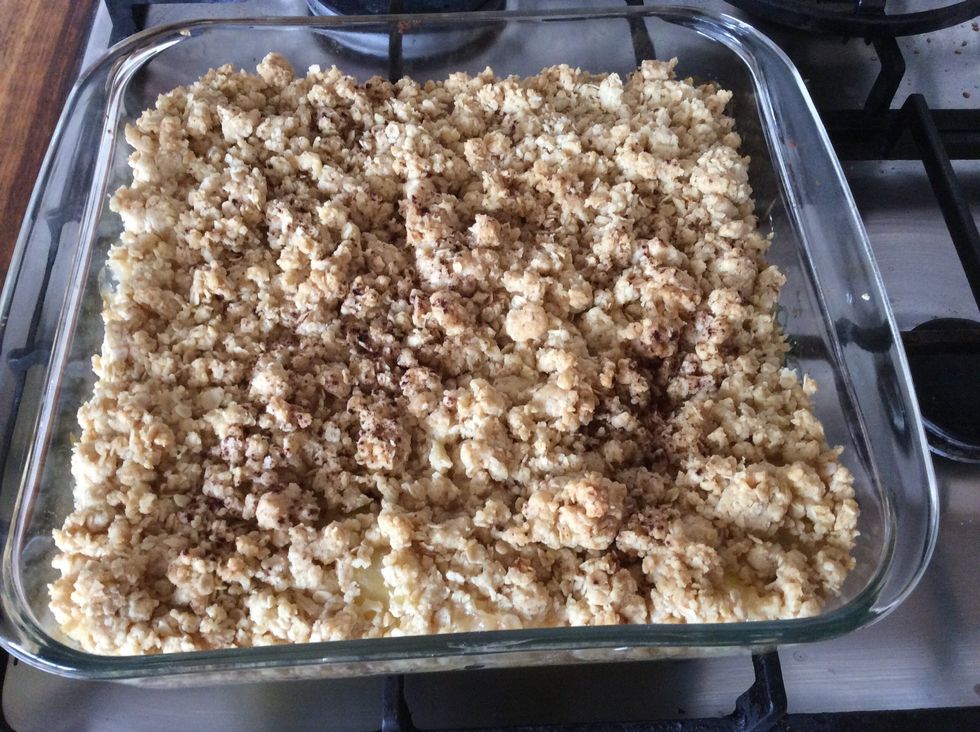 This is what it looks like after taken out of the oven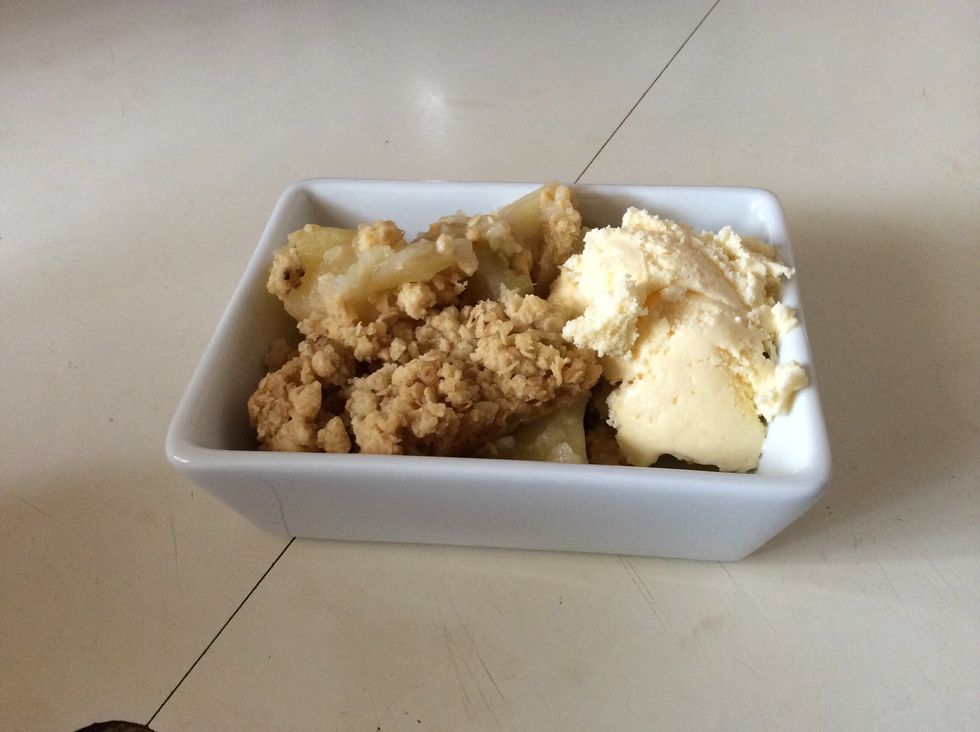 This what it looks like once served and with some ice cream. Enjoy
55g or 1/4 of a cup of sugar
4 cooking apples peeled and cut
Water
2 teaspoons of ground cinnamon
110g or 1/2 a cup of butter
110g or cup self of raising flour
85g or 1/3 of a cup of raw sugar
1/2 a teaspoon of salt
4 tablespoons of rolled oats