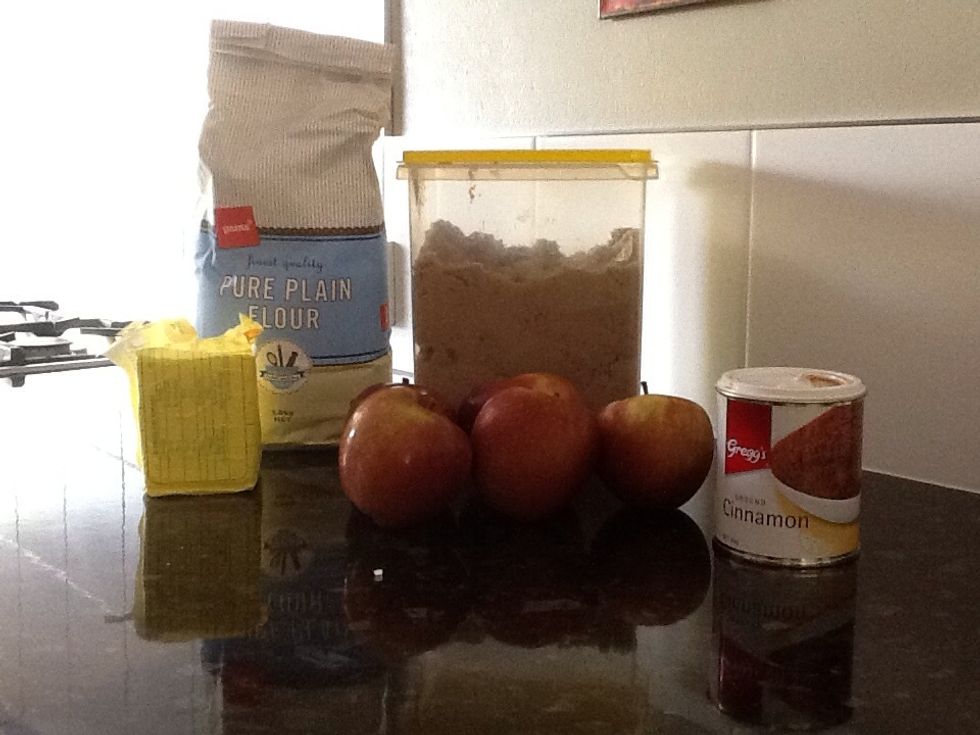 Get together your ingredients. And preheat oven to 180-200 degrees .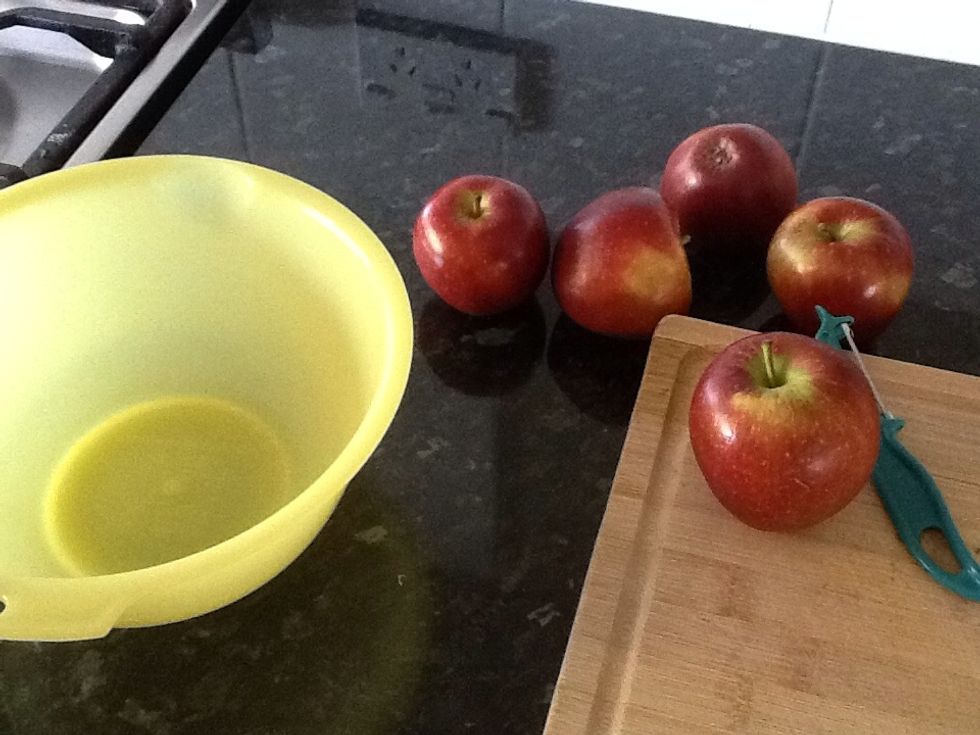 Get your apples ready for cooking .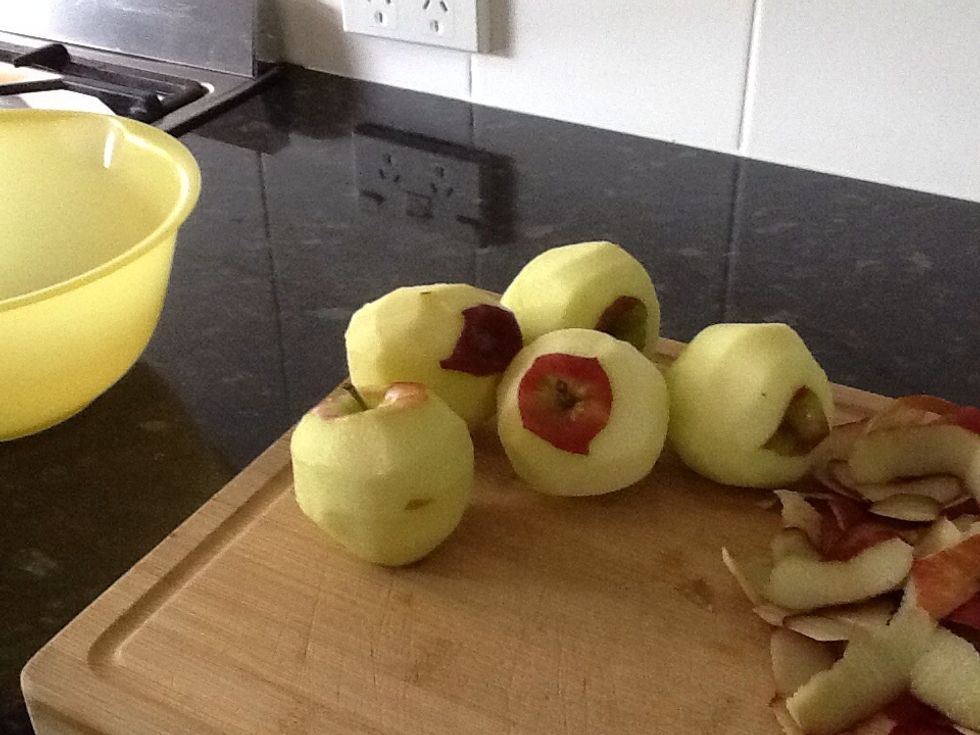 Peel apples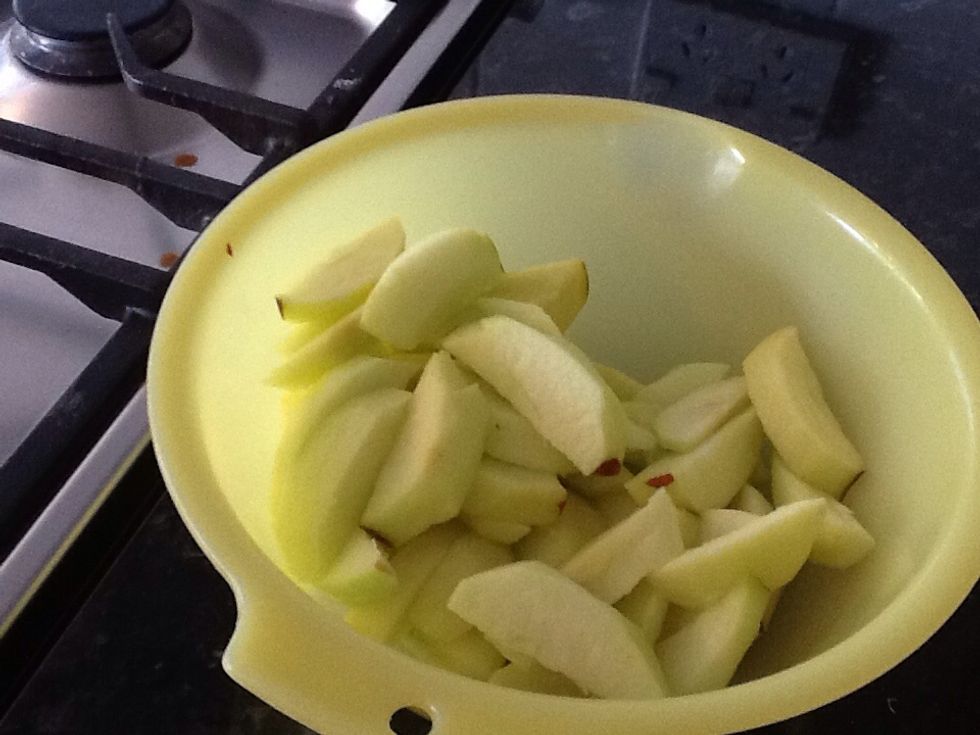 Slice and place in microwaveable bowl. Add a tiny amount of water, like 1-2 tablespoons of water depending on how many apples you have .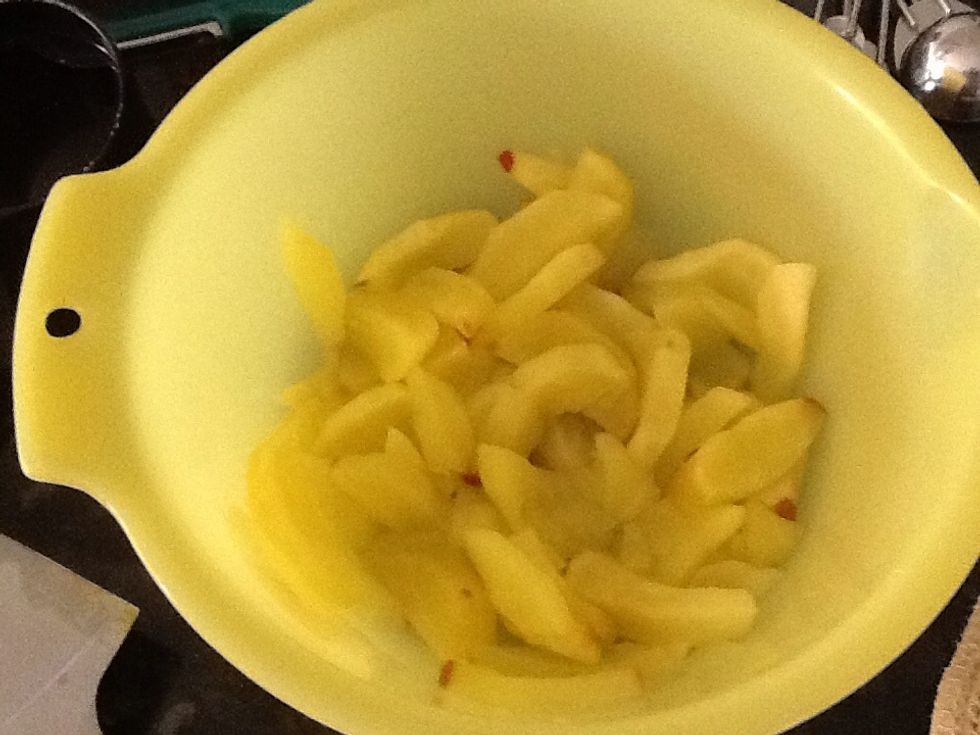 Microwave till soft, I microwaved them for 8 minutes.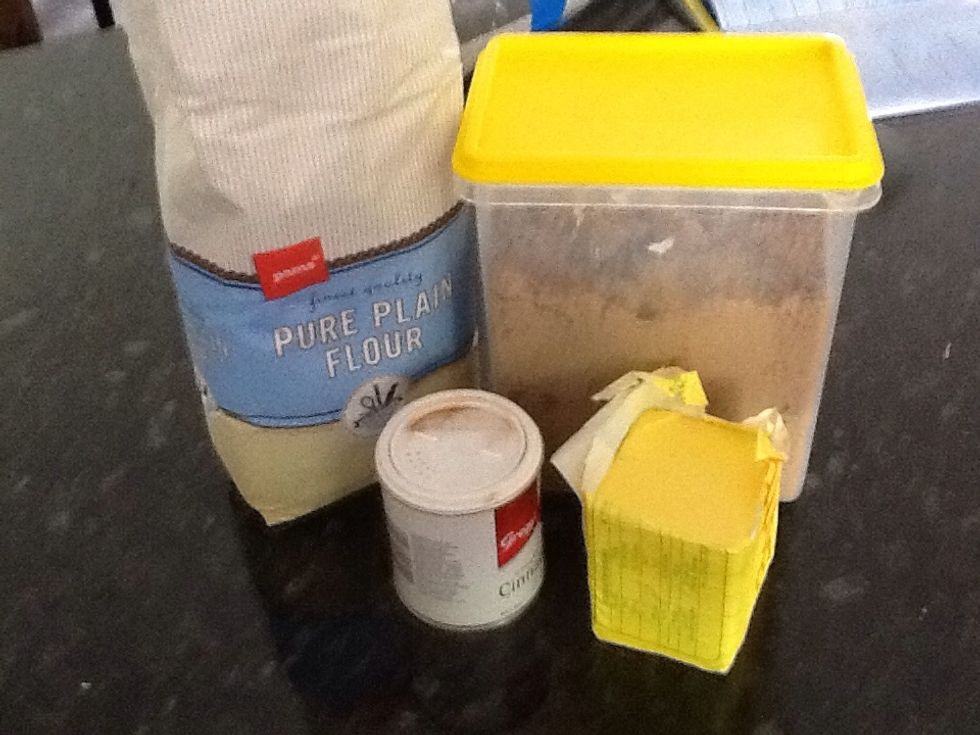 Get your ingredients for the crumble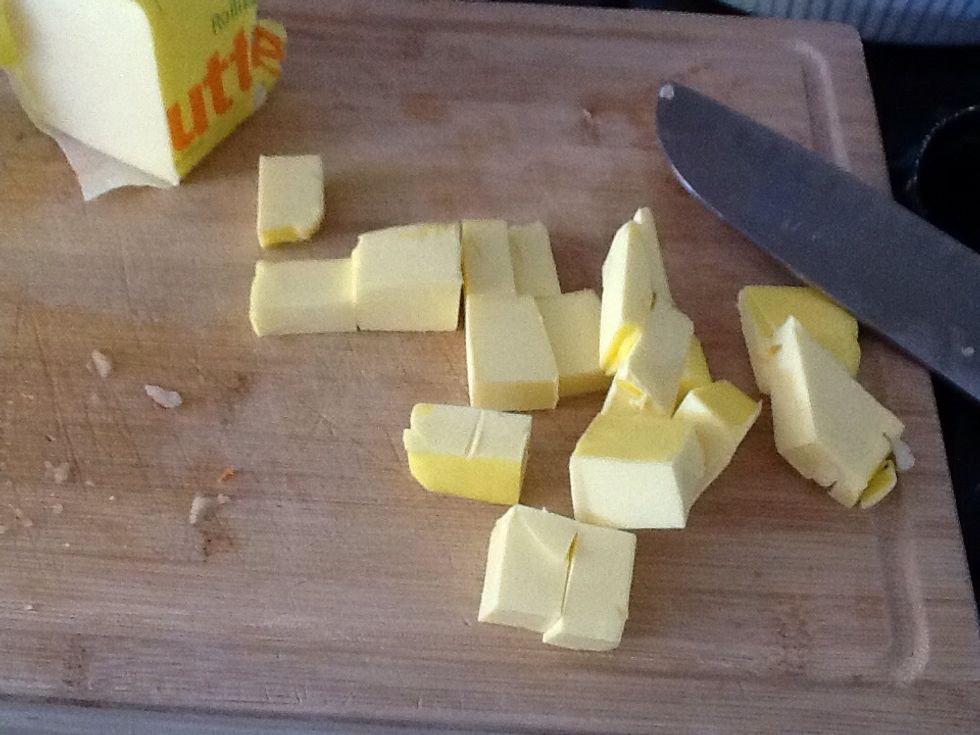 Chop 125g butter, butter is best softened or at room temperature.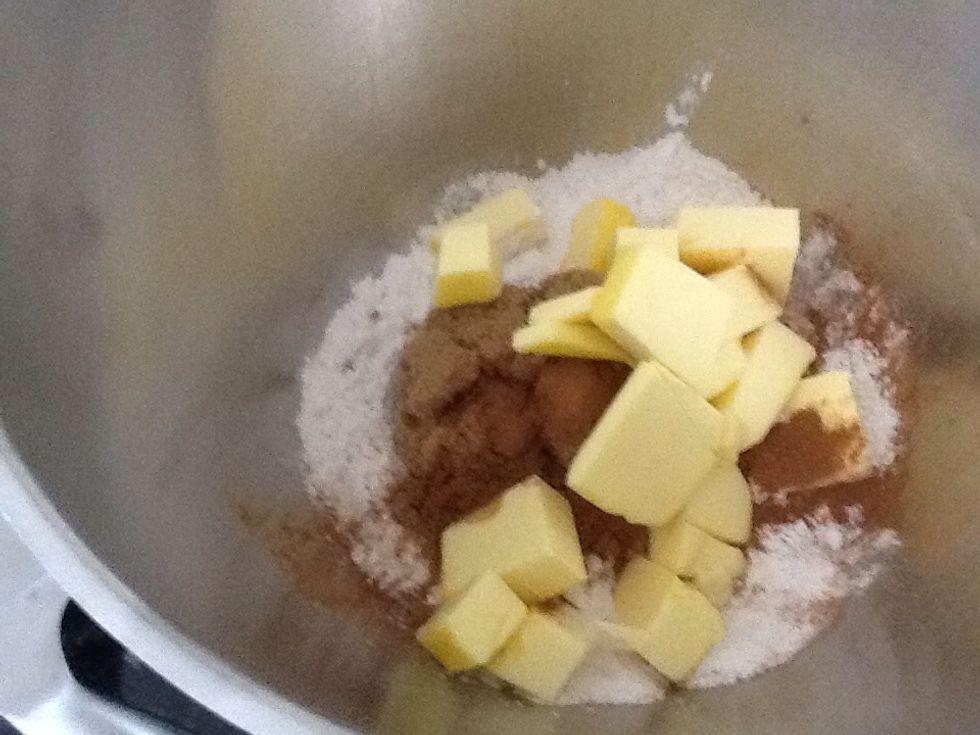 Add ingredients together, and combine with fingers to resemble coarse bread crumbs.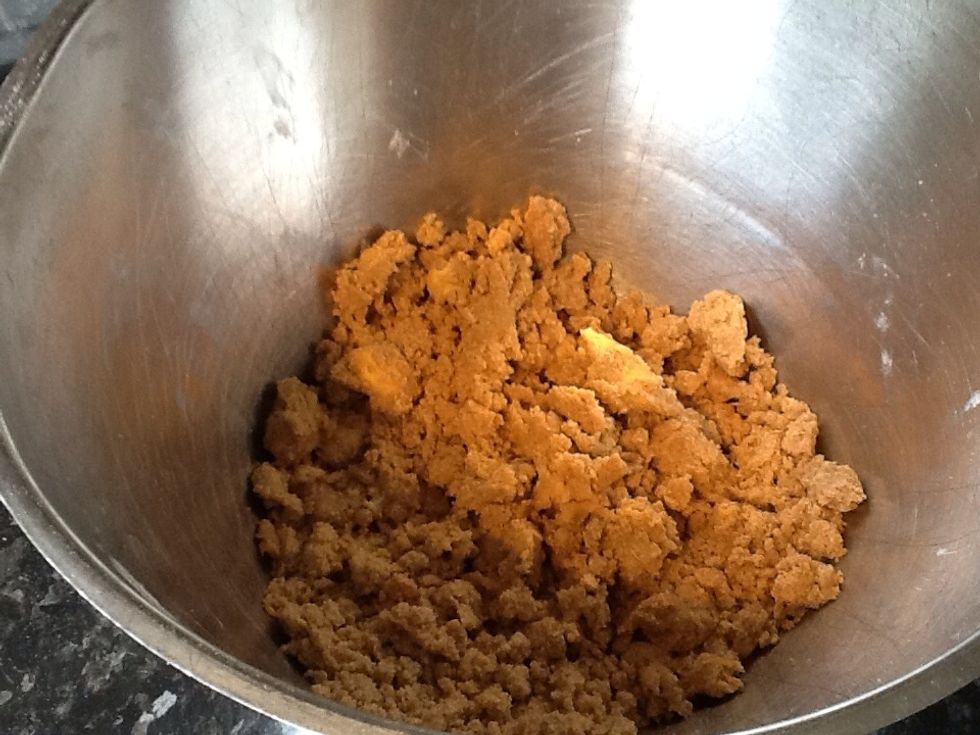 The crumble topping.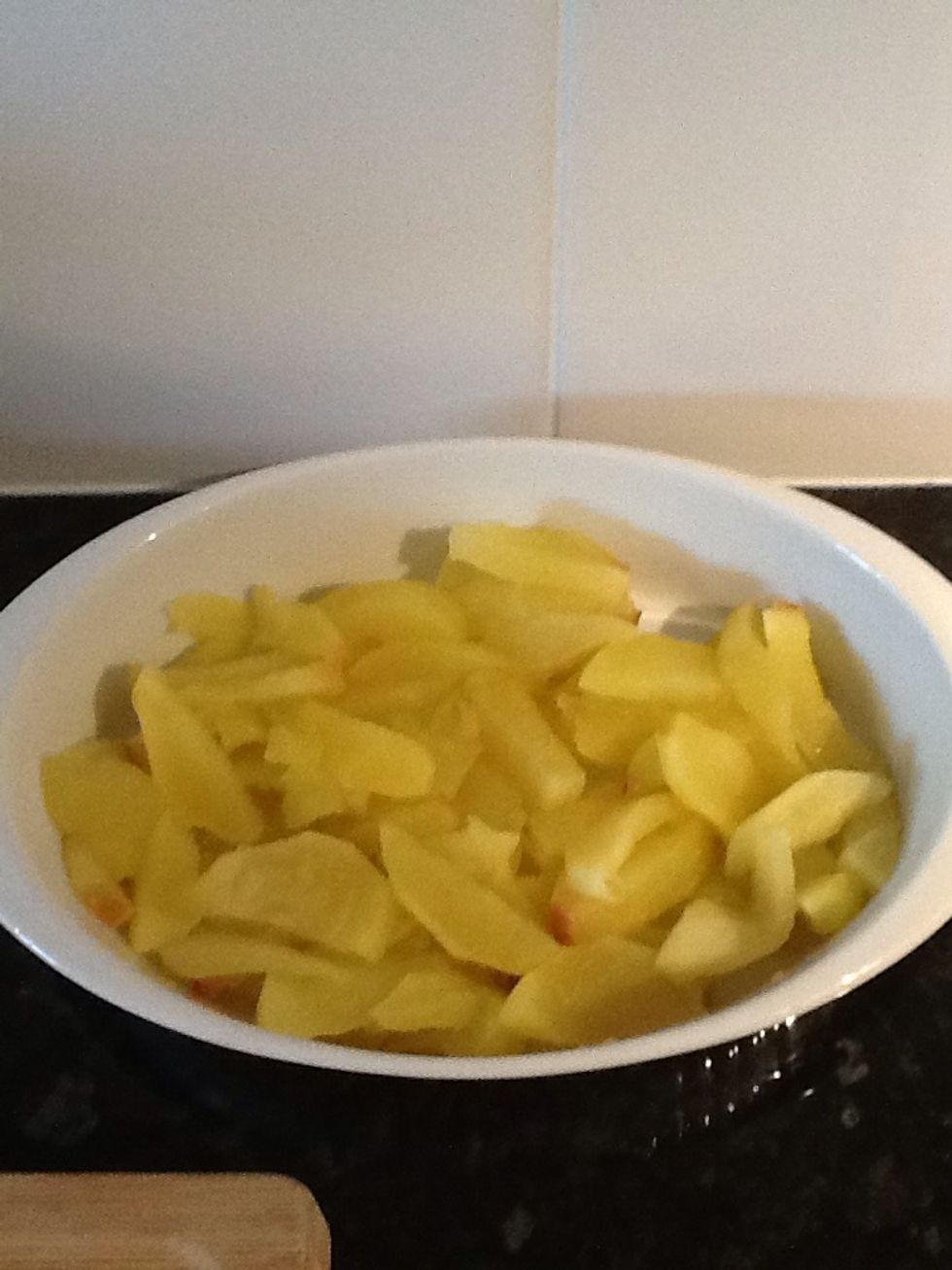 Place stewed apples in oven proof dish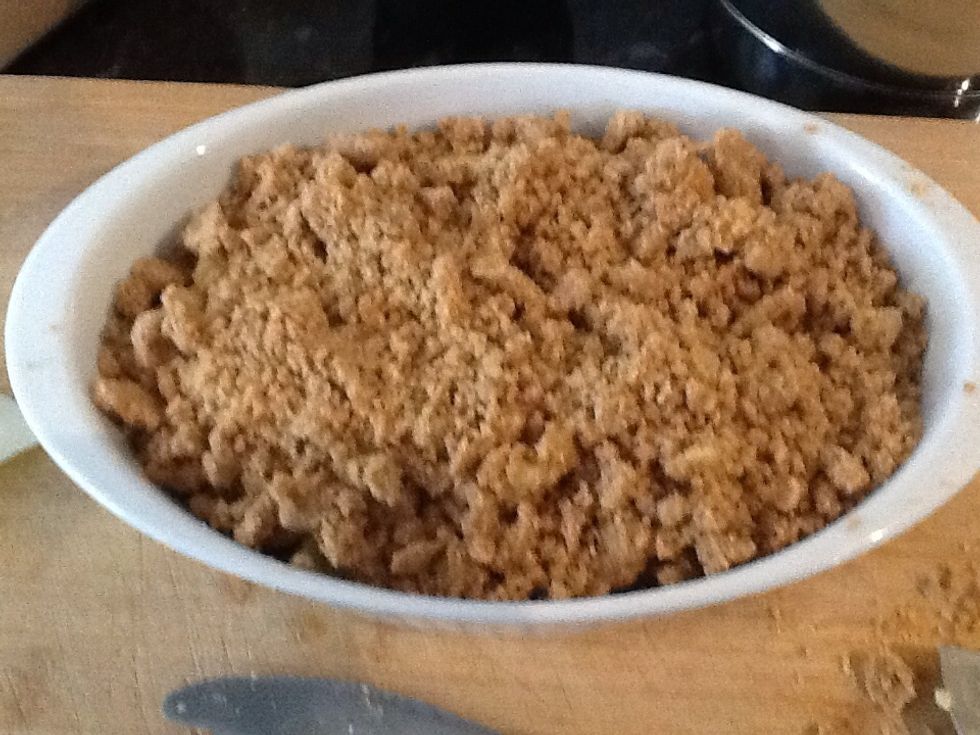 Top with the crumble mixture
Place in oven and bake for approx. 30 mins .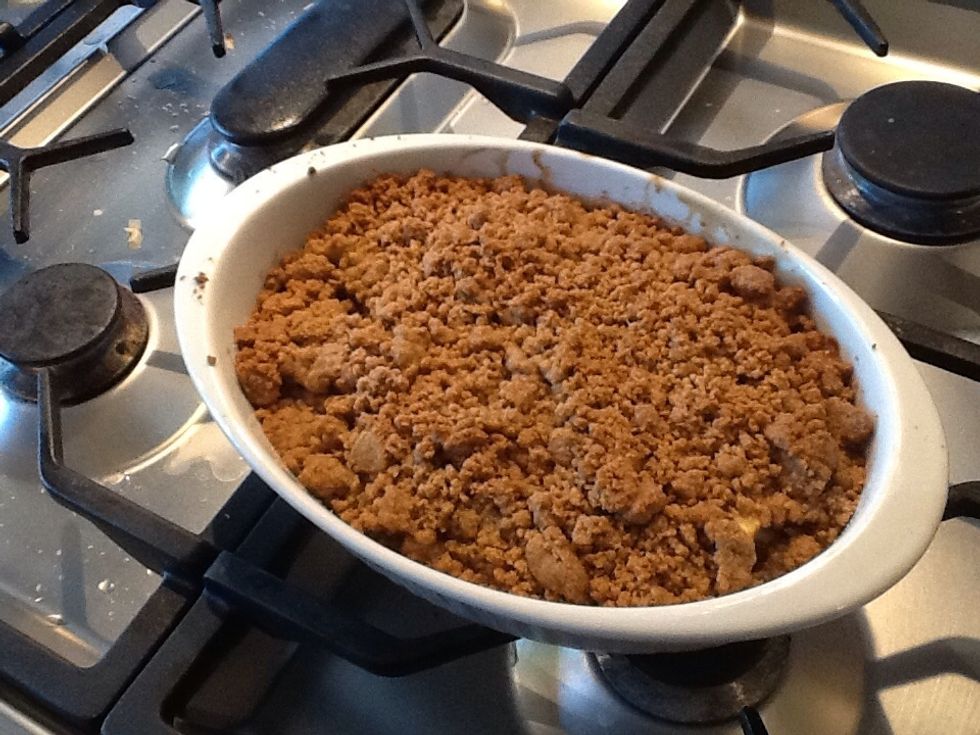 Take out when golden.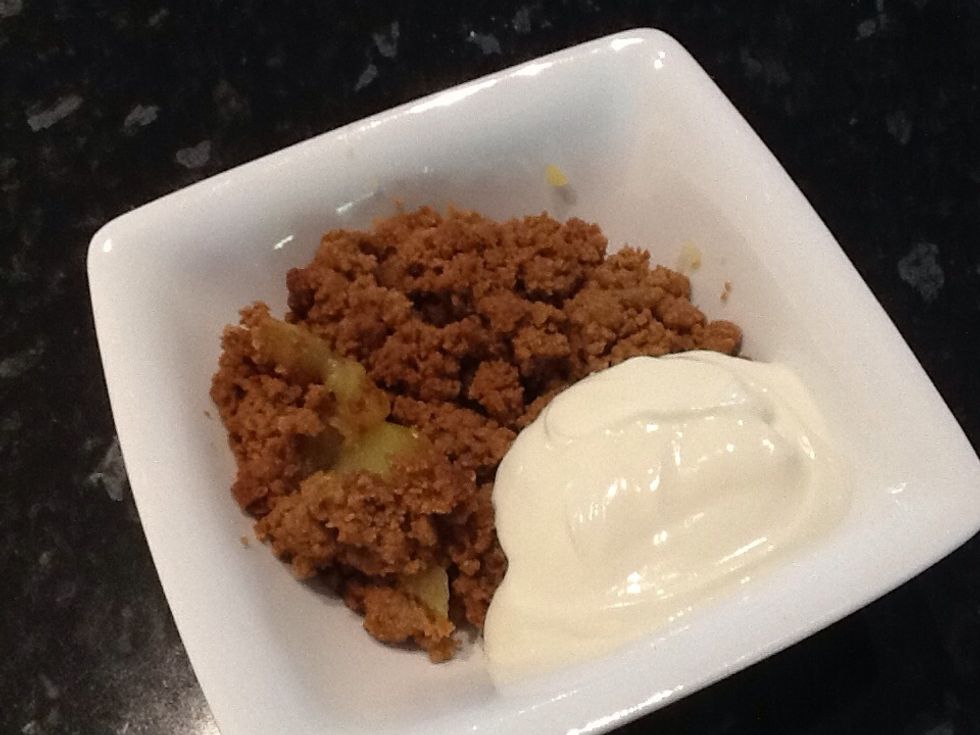 Serve and enjoy! Best eaten with plain yogurt or ice cream!
Apples
1.0c Flour
1/2c Brown sugar
1.0tsp Cinnamon
125.0g Butter